Hairy Chest and Tattoos Ugly Christmas Sweater
By Ryan on 12/04/2018 2:13 PM (Updated: 06/13/2019 2:46 PM)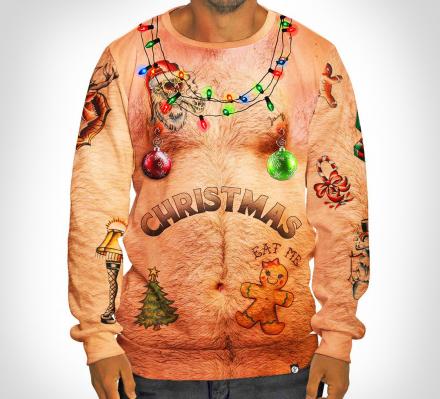 We've seen our share of ugly Christmas sweaters around here. We've even seen some fugly ones. But none are as grimy and nasty as this Hairy Chest and Tattoos Ugly Christmas Sweater. There's just something about seeing a grown man's hairy chest bedazzled with Christmas cheer that repels us like nothing else in this world. This is definitely a sweatshirt that you wear when you want to be the center of attention.

Versions:
Sweater | Hoodie | T-Shirt | Tank-Top | Women's
Here you have one hairy and out of shape chest with some Christmas tattoos, a strand of lights, and some ornaments dangling from some man-nipples. Yes, this shirt is a winner. Other features include the famous leg lamp, a candy cane, gingerbread, a tree, a Santa Claus skull and more.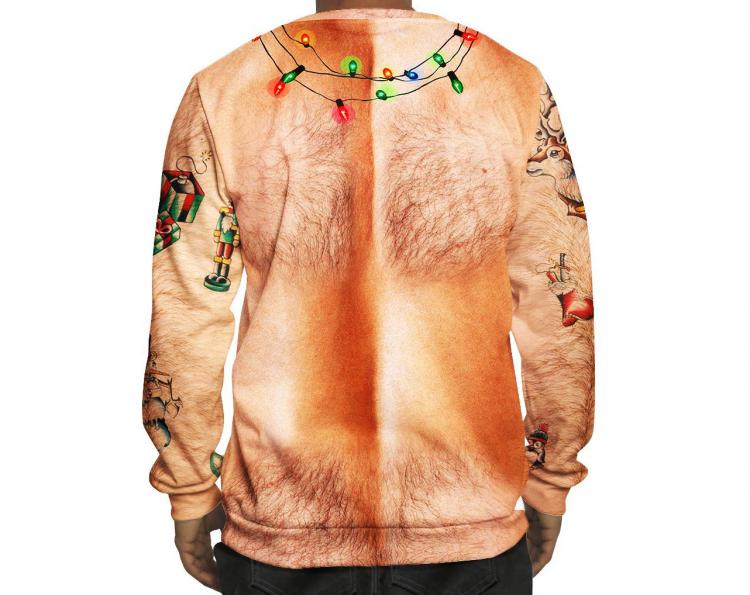 I thought the song was, "I'm dreaming of a white Christmas" not "I'm dreaming of a white trash Christmas". I kid, I kid. We all know that in addition to being ugly, this shirt is awesome. I can see Uncle Eddie from Christmas Vacation wearing this throughout the holiday. And now that's all I can see. Thanks me.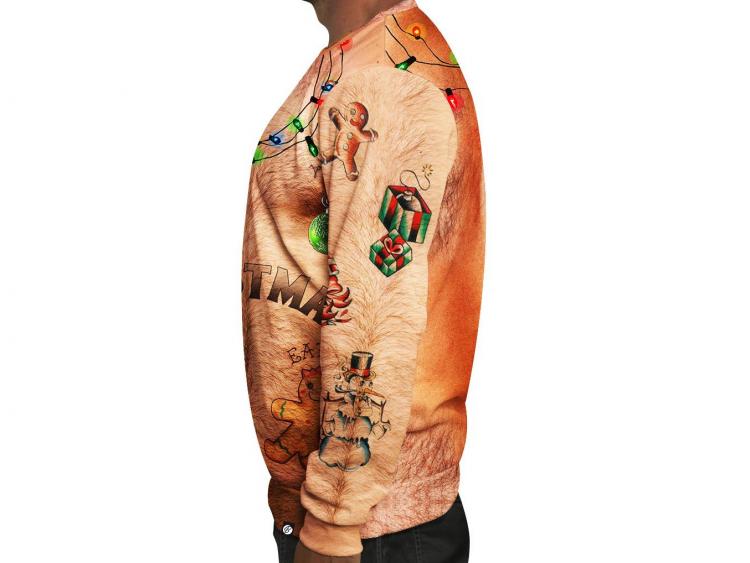 This hairy chest ugly Christmas sweater is made from 100% Premium Microfiber Polyester, and is made right in California. The best part is that the sweater is printed on all sides of the shirt, so whichever way someone looks at you, they'll be disgusted.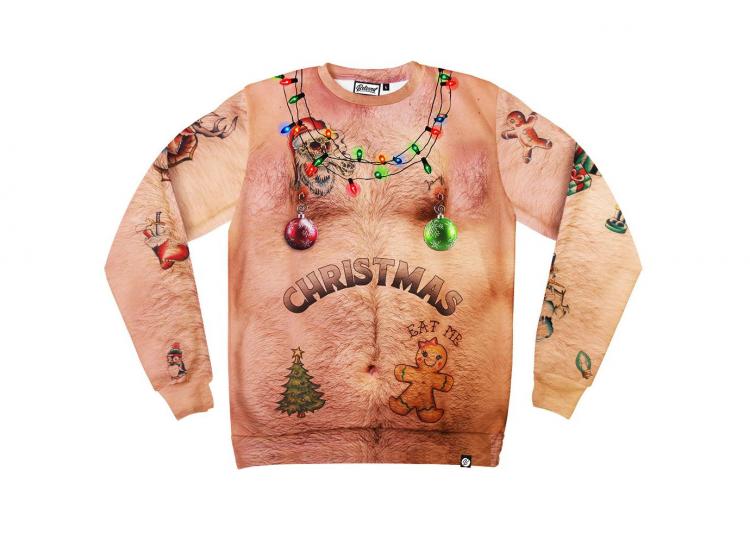 The hairy chest Christmas sweater comes in a few different versions to choose from, including just a regular sweatshirt, a hoodie, a t-shirt, a tank-top, plus there's even a women's version!