This Company Recycles Old Furniture To Make Super Cute Dog and Cat Beds
By Ryan on 02/02/2023 9:50 AM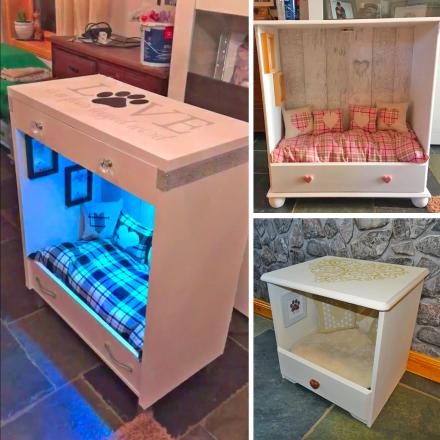 Sheltie Shacks, a UK-based company, takes old furniture pieces and turns them into cozy, stylish dog beds fit for a king (or queen) pup. Whether it's a former dresser, cabinet, or side table, each piece is given a new lease of life and transformed into a comfortable and unique bed for your furry friend.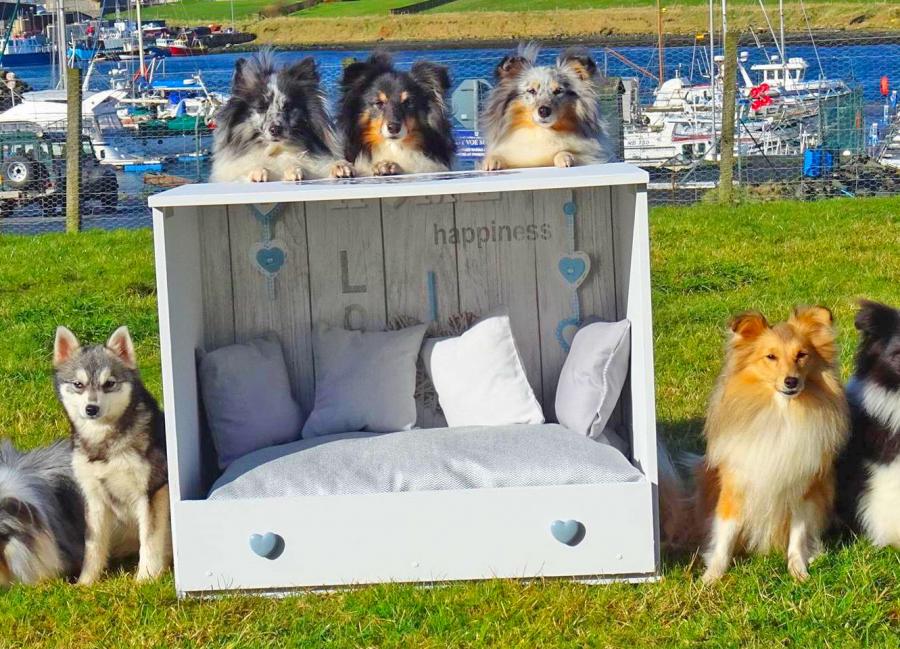 Credit: sheltieshacks
The transformation process starts by collecting furniture from all over, either bought or donated. Then, the team takes each piece apart, sands it down, glues it back together, and adds their own touch of vintage style through painting and wallpapering.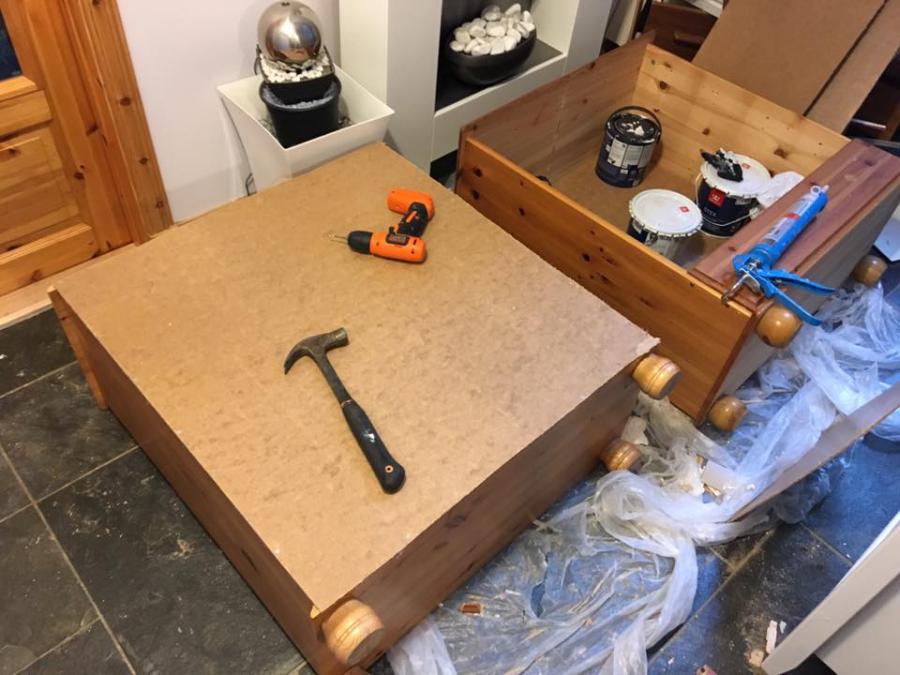 Credit: sheltieshacks
They then add the finishing touches to each dog bed by hand-making the cushions filled with thick stuffing and a layer of memory foam for maximum comfort for each pooch! Credit: sheltieshacks
Every bed also comes with its own photo frame, mounted on the side wall, so your pet can keep a picture of you close at all times while they snooze! Credit: sheltieshacks
The size of each bed depends on the cabinet it was converted from, so no two beds will be alike. Your pup will be the envy of all their dog friends with their one-of-a-kind bed. Credit: sheltieshacks
One of the coolest features is the optional lighting that they can install on the inside of the dog bed! This gives your pooch a nice lighted home to come back to each time they go to lie down! Credit: sheltieshacks
Your pet will no doubt love snuggling up in their Sheltie Shacks recycled bed and feeling like royalty! Credit: sheltieshacks
Most of their repurposed dresser pet beds are suitable for cats and smaller dogs. Though they do mention that they can make bigger ones for larger dogs, as they just need to find a larger piece of furniture to be repurposed that can fit whatever size dod that you'd like it to be used for. Credit: sheltieshacks
At Sheltie Shacks, they believe in giving back. That's why they donate all proceeds from each sale to charity, so you can feel good knowing that your purchase is helping make a difference. Credit: sheltieshacks
Each dresser converted dog bed is priced at £165 ($223), with delivery to anywhere in the UK and Ireland at £45 ($60) and delivery to the USA at £148 ($197). Credit: sheltieshacks
Why let your pooch settle for a boring, mass-produced dog bed when you can give your furry friend a bed that is not only comfortable but also unique and stylish? Order yours today and give your dog the forever home they deserve. Credit: sheltieshacks
Be sure to go check out the Sheltie Shack website or Facebook page for more info, updates, and pictures! Credit: sheltieshacks
Check out the Sheltie Shack repurposed dresser dog beds in action via the video below!
Subscribe To Our YouTube Channel