There Is No Reason For You To Be Here Doormat
By Ryan on 02/05/2021 10:51 AM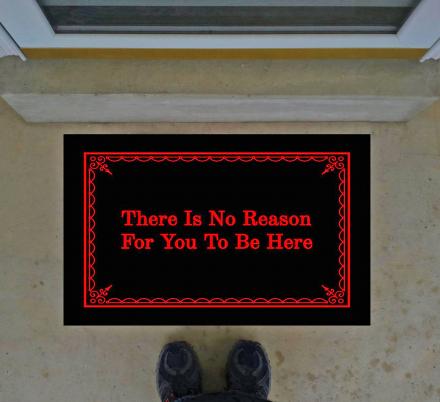 Your home is a place where you're supposed to feel at peace. That means leaving the distractions at the door. But what happens when the distractions at the door want to come in? That's where this funny doormat comes in handy. Let unwanted visitors know that they're unwanted without you needing to waste your breath. Printed in large, bold letters on the mat reads "There is no reason for you to be here". Is the message clear enough?
The no reason for you to be here doormat is surprisingly sturdy and well-made, it's more than just a funny doormat.
A lot of times, funny gifts like these are poorly made and quickly fall apart. This funny doormat is the exception. People will understand that there's no reason for them to be at your home for days to come thanks to the high-quality manufacturing of this mat. The woven fabric also does a good job of helping your (actually wanted) guests clean their shoes before entering your home.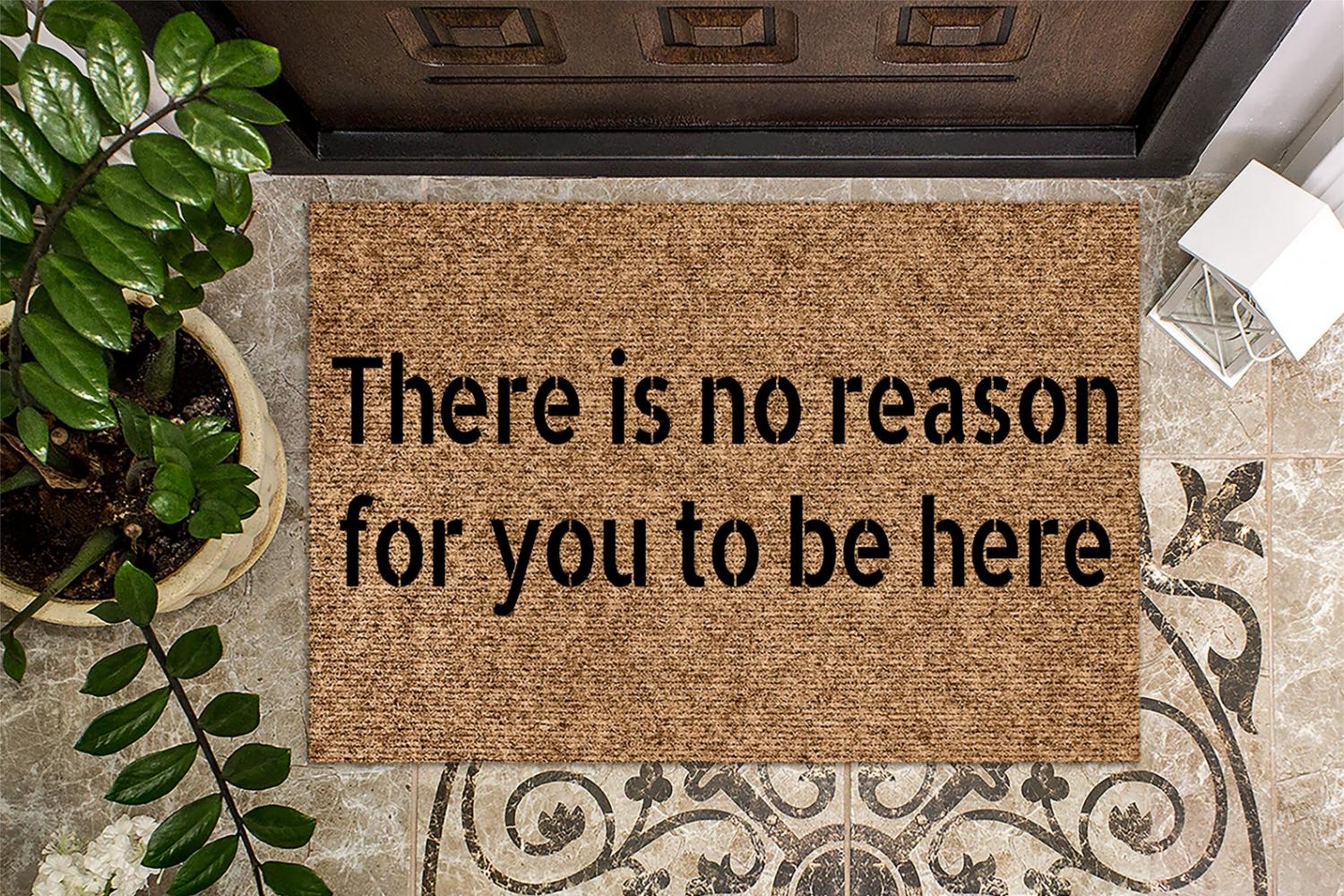 Get this one here
You can find the no reason to be here doormat in sizes ranging from 9"x12" all the way up to 24"x36". Sometimes you need a bigger message to get the point across. The neutral color scheme works for any style house. The other thing to love is the color scheme. It's not bright or in-your-face. It works well for any type of architecture, any aesthetic, and any door style. This means you can get your point across without clashing colors!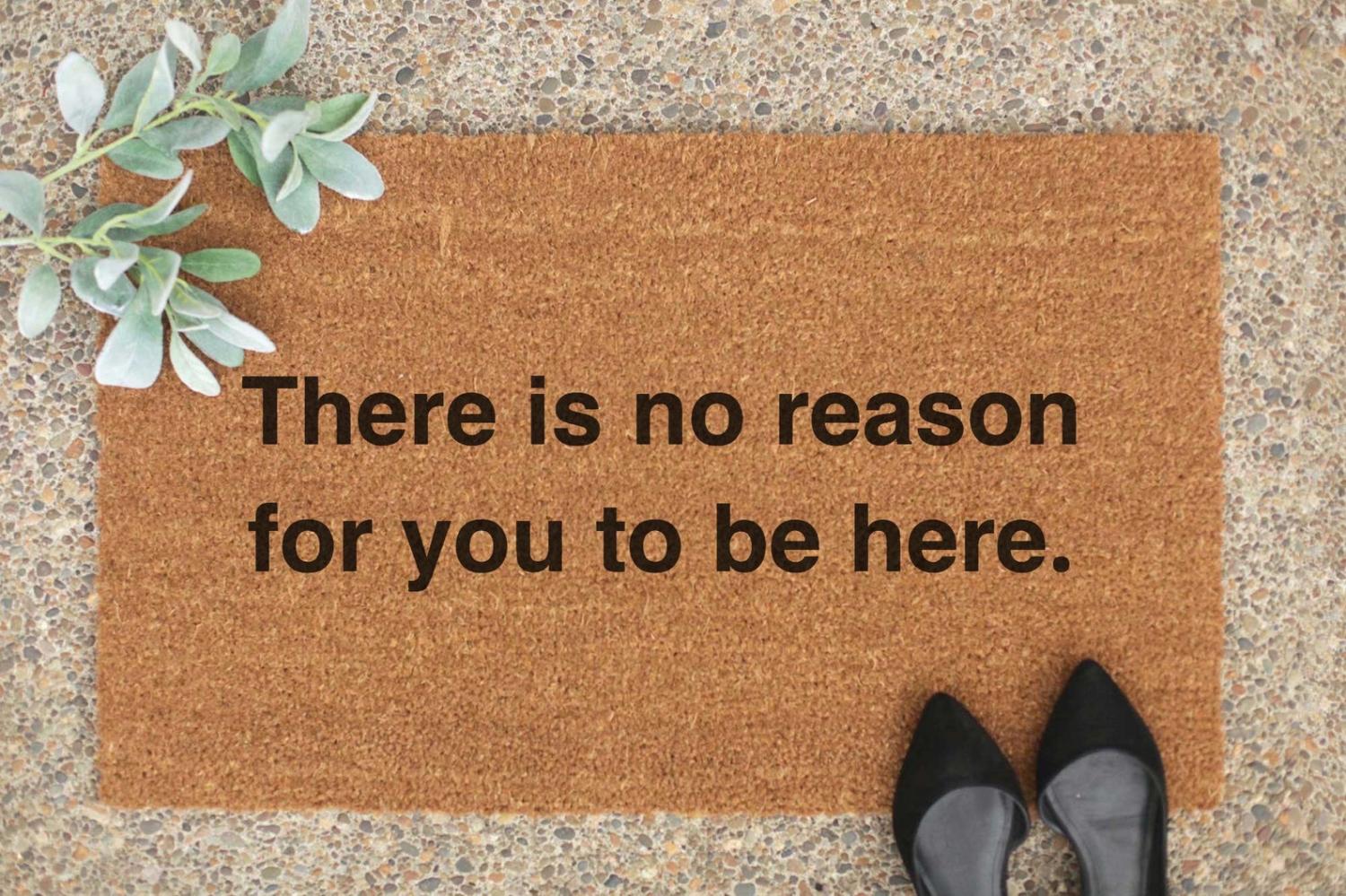 Get this one here
There's actually a bunch of different versions of the No reason to be here doormat that you can find on Etsy here. We'll show you a few of our favorite picks below with a link to get each on below each image.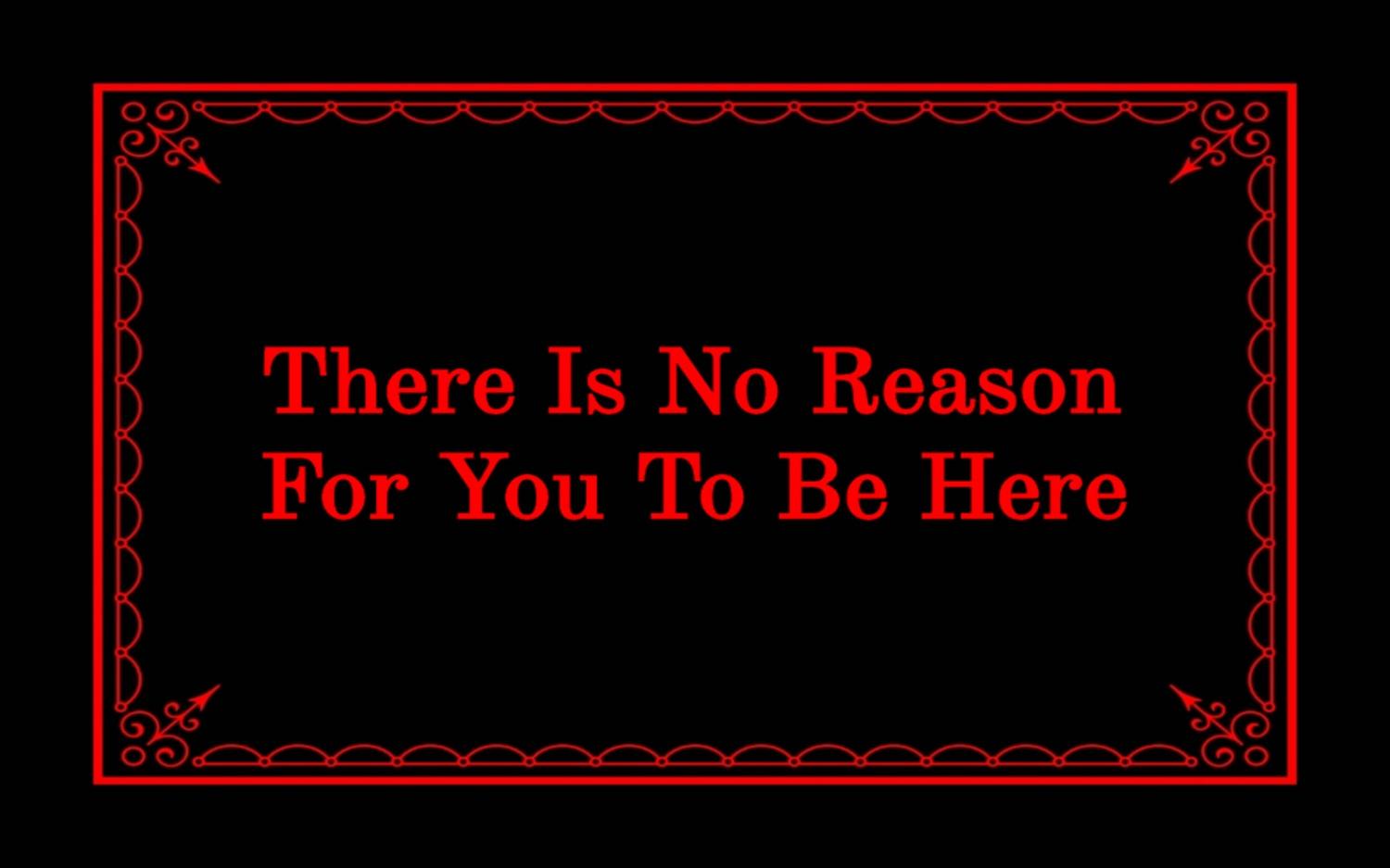 Get this one here
Some of the no reason for you be here doormats are meant to be used indoors, like outside of a kids bedroom who doesn't want their parents inside. Whereas others are meant for outside your front door!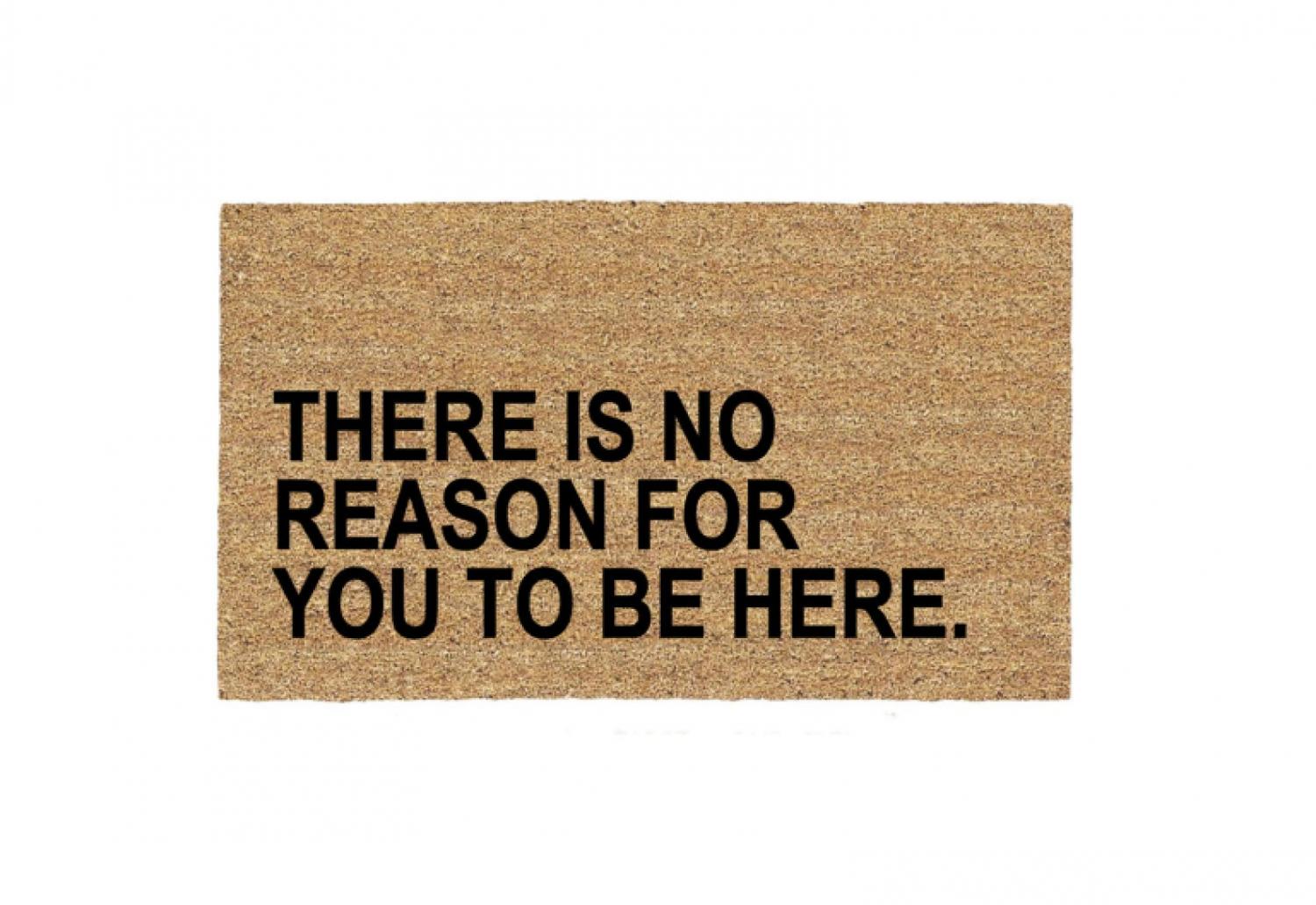 Get this one here
The No Reason For You To Be here Doormats are made from a variety of different materials depending on which one you get, including woven fabric, polyester, and coir!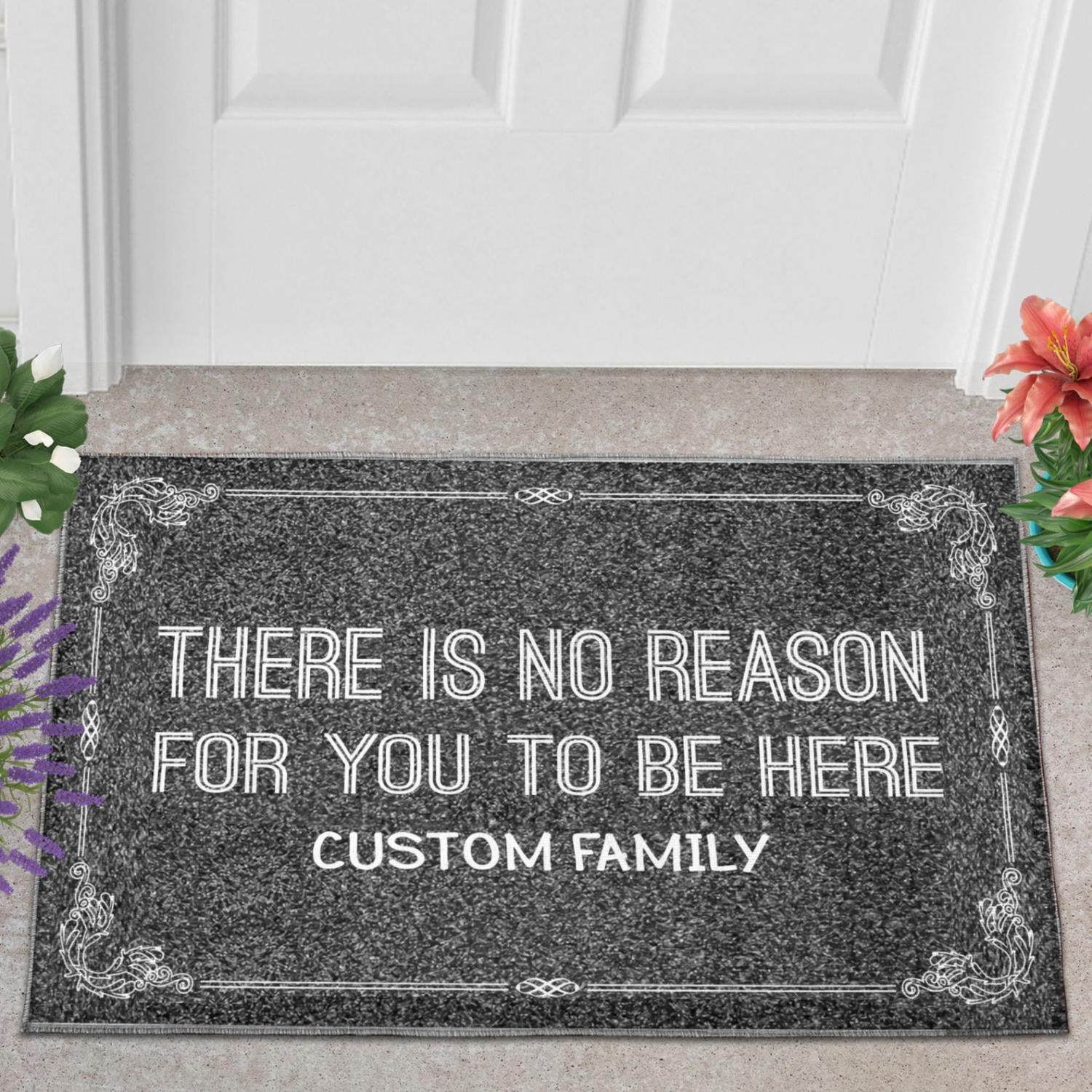 Get this one here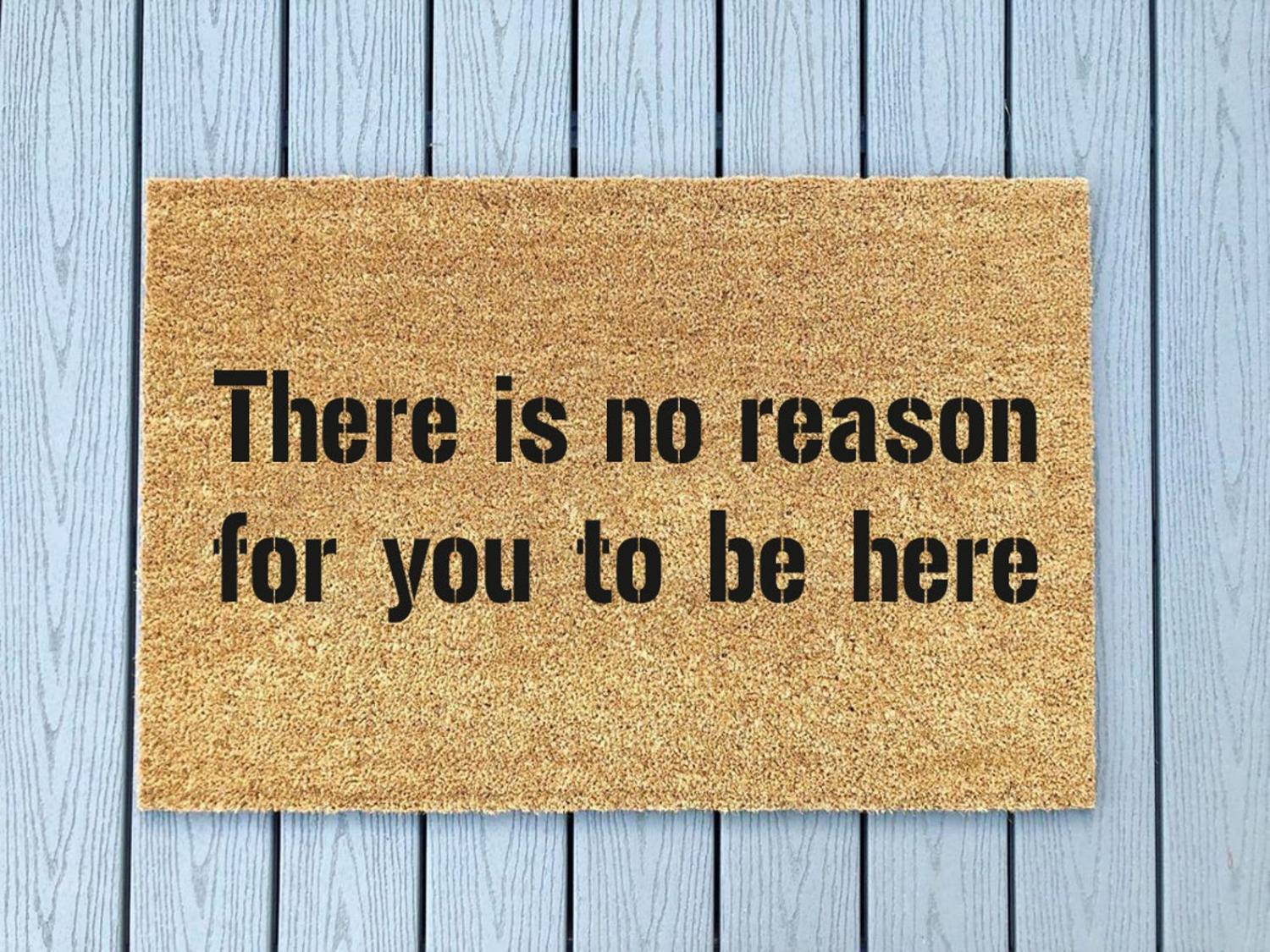 Get this one here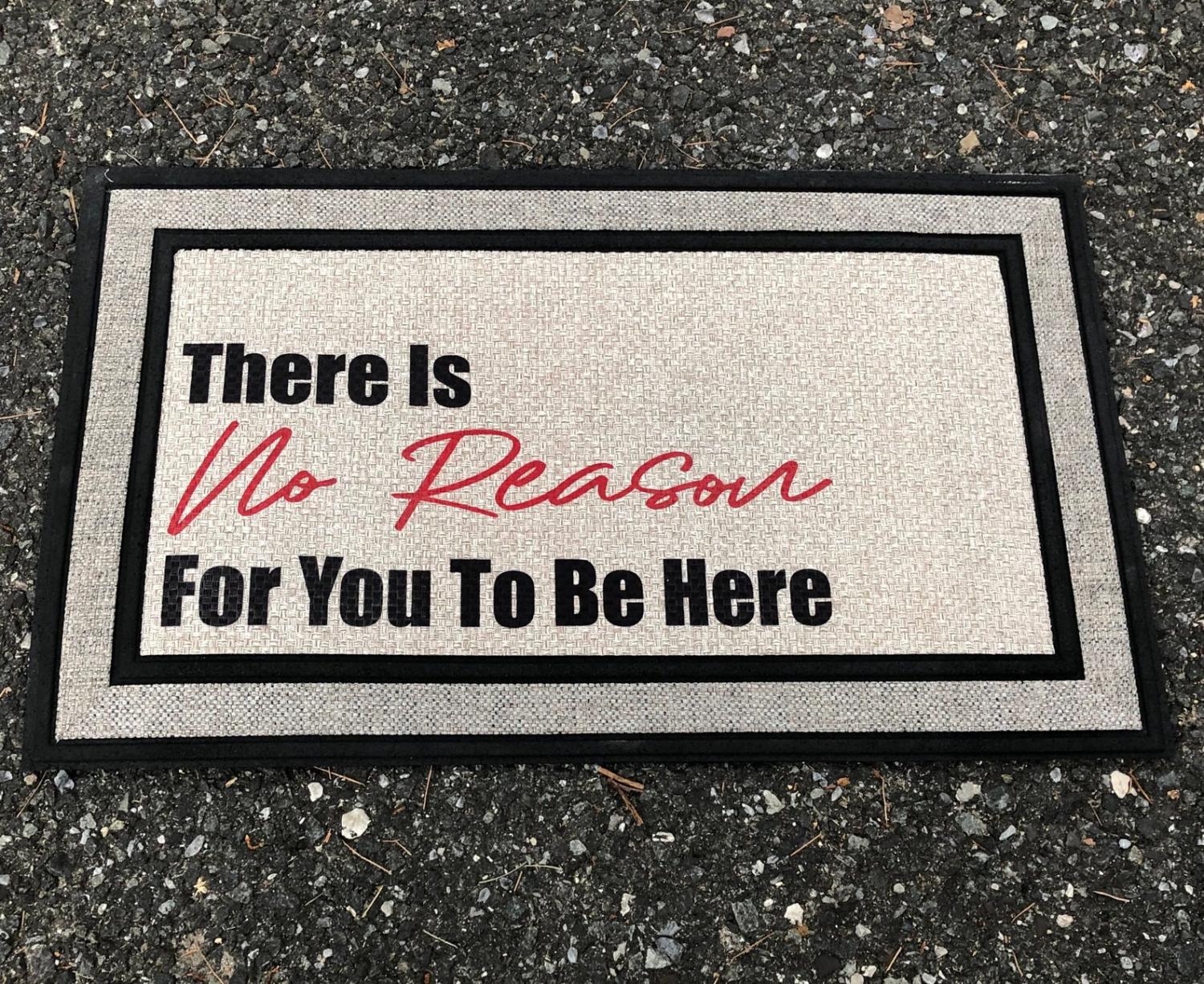 Get this one here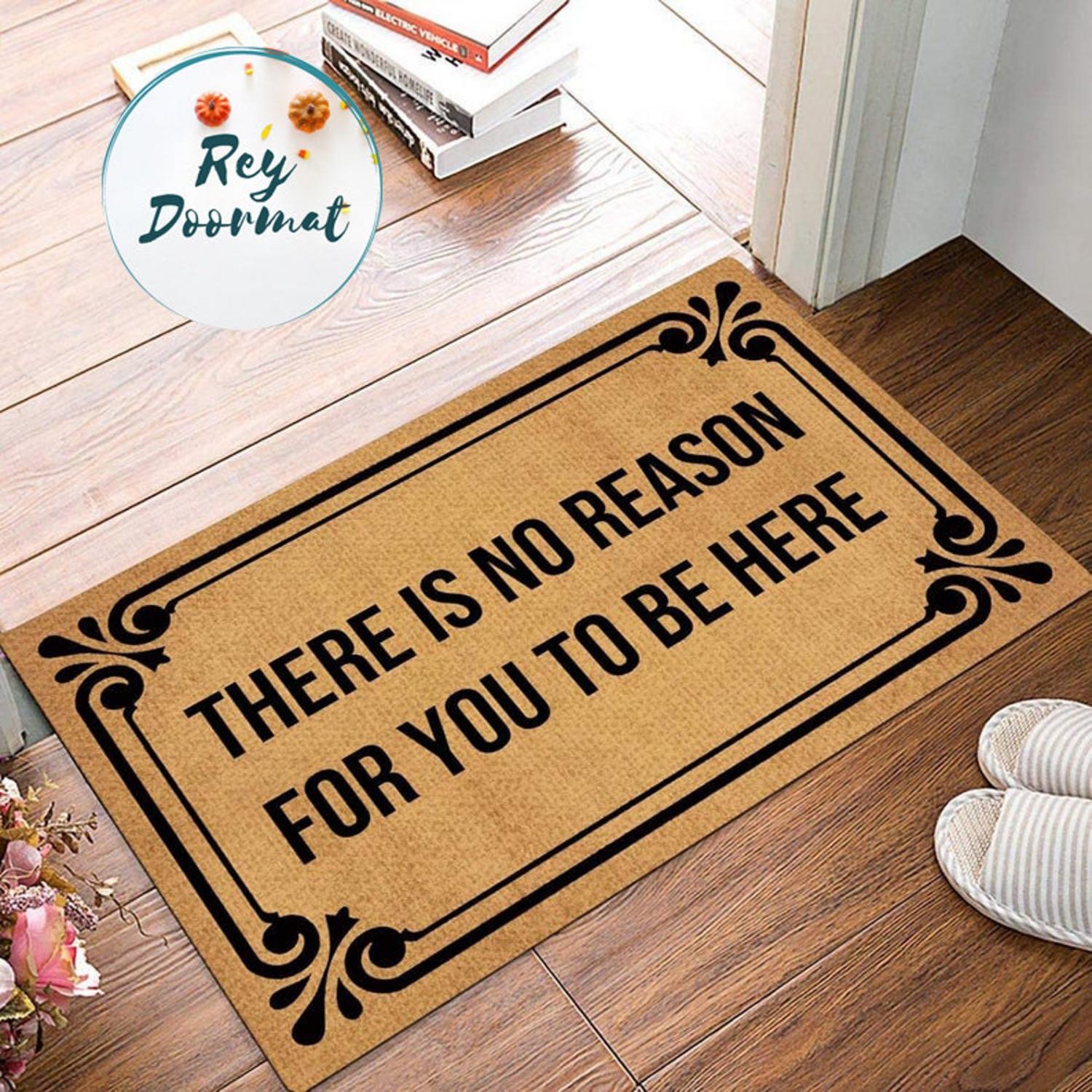 Get this one here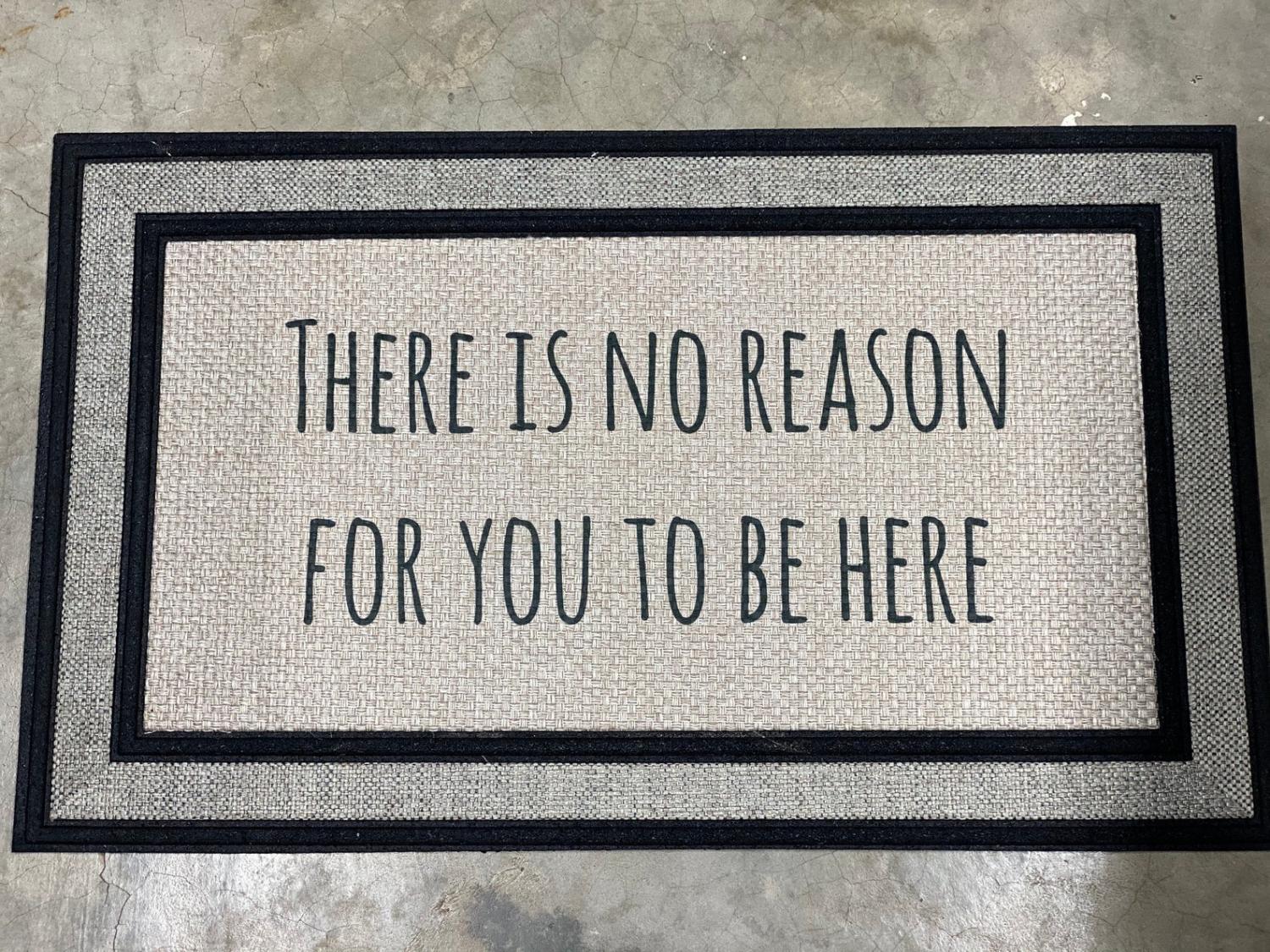 Get this one here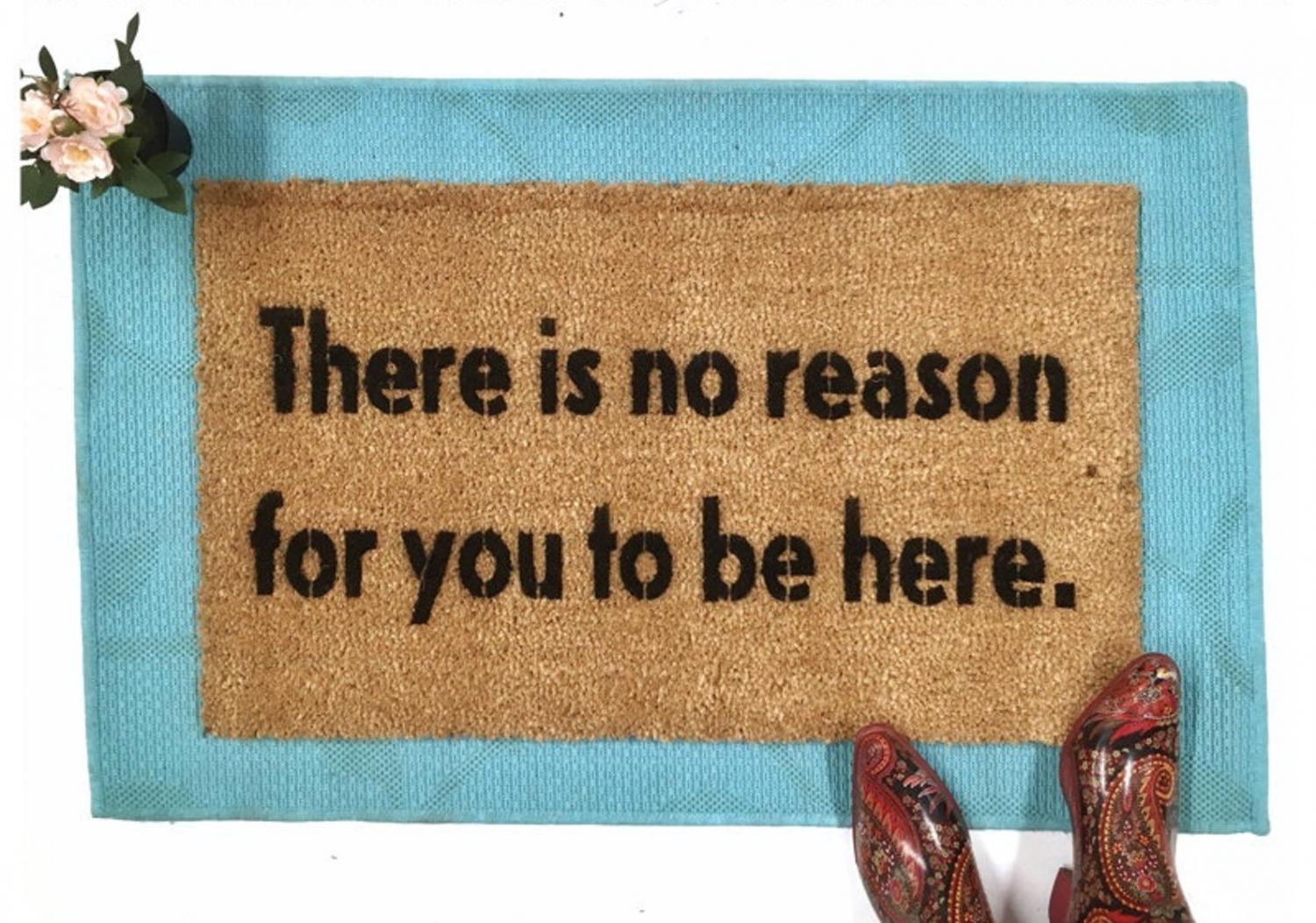 Get this one here