This Amazing Dining Table Has a Hidden Game/Puzzle Compartment Under The Surface
By Ryan on 12/07/2022 8:12 AM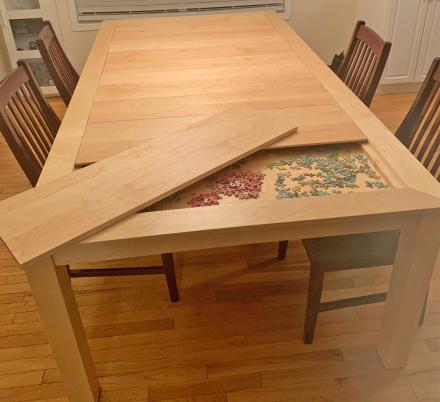 If you're an avid jigsaw puzzler or game board player, chances are you've run into the problem of trying to find a spot for your game or puzzle while you take a break, sleep, or have a meal. Sure, you could designate an entire room that you quarantine off and nobody can step foot into that's not working on the puzzle or playing the board game, but that's just ridiculous!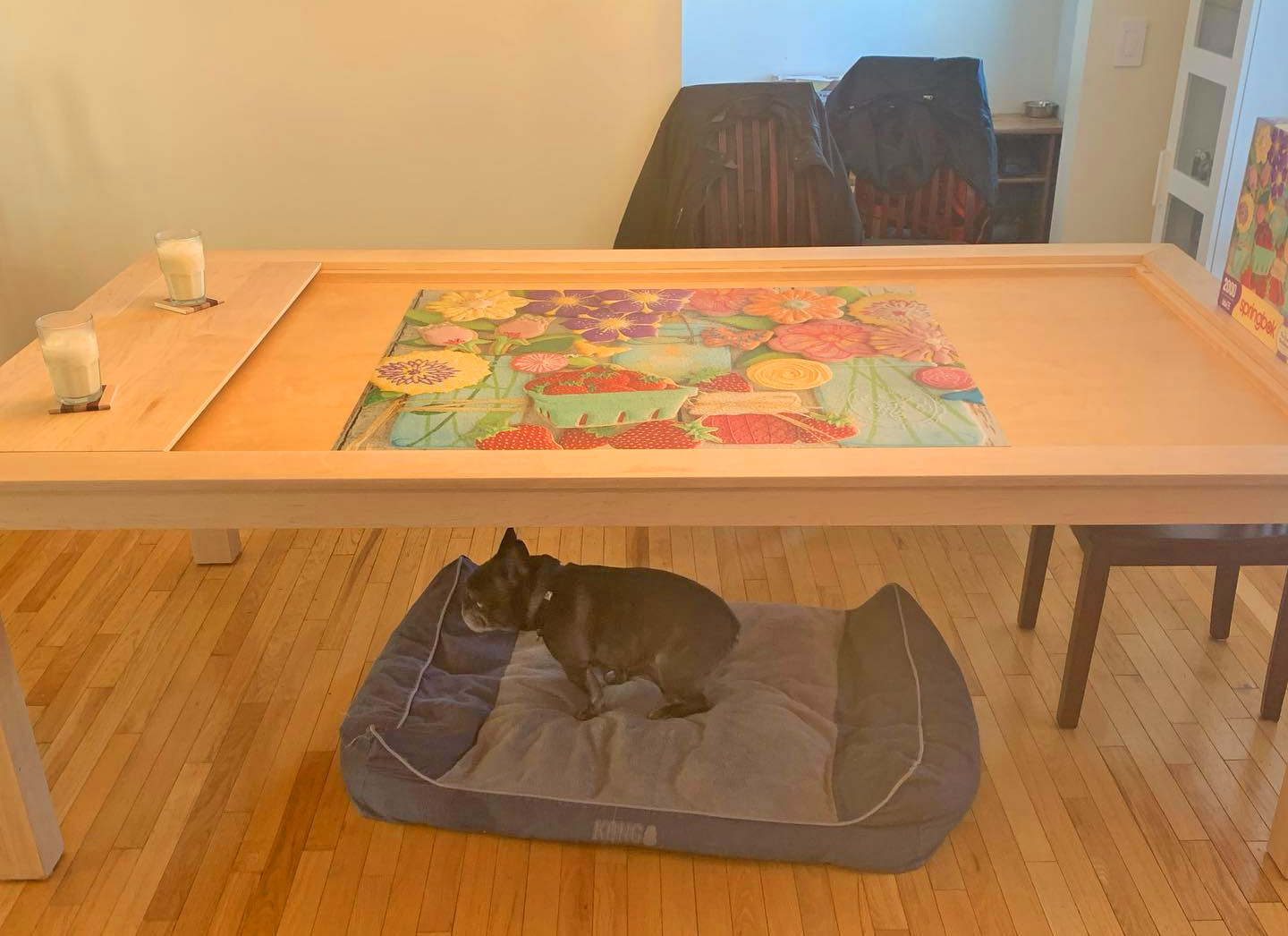 All photo credit: amanteawoodwork
This incredible custom wooden table is made with a secret/hidden layer underneath the main surface that you can remove to reveal a large compartment for doing jigsaw puzzles or play board games.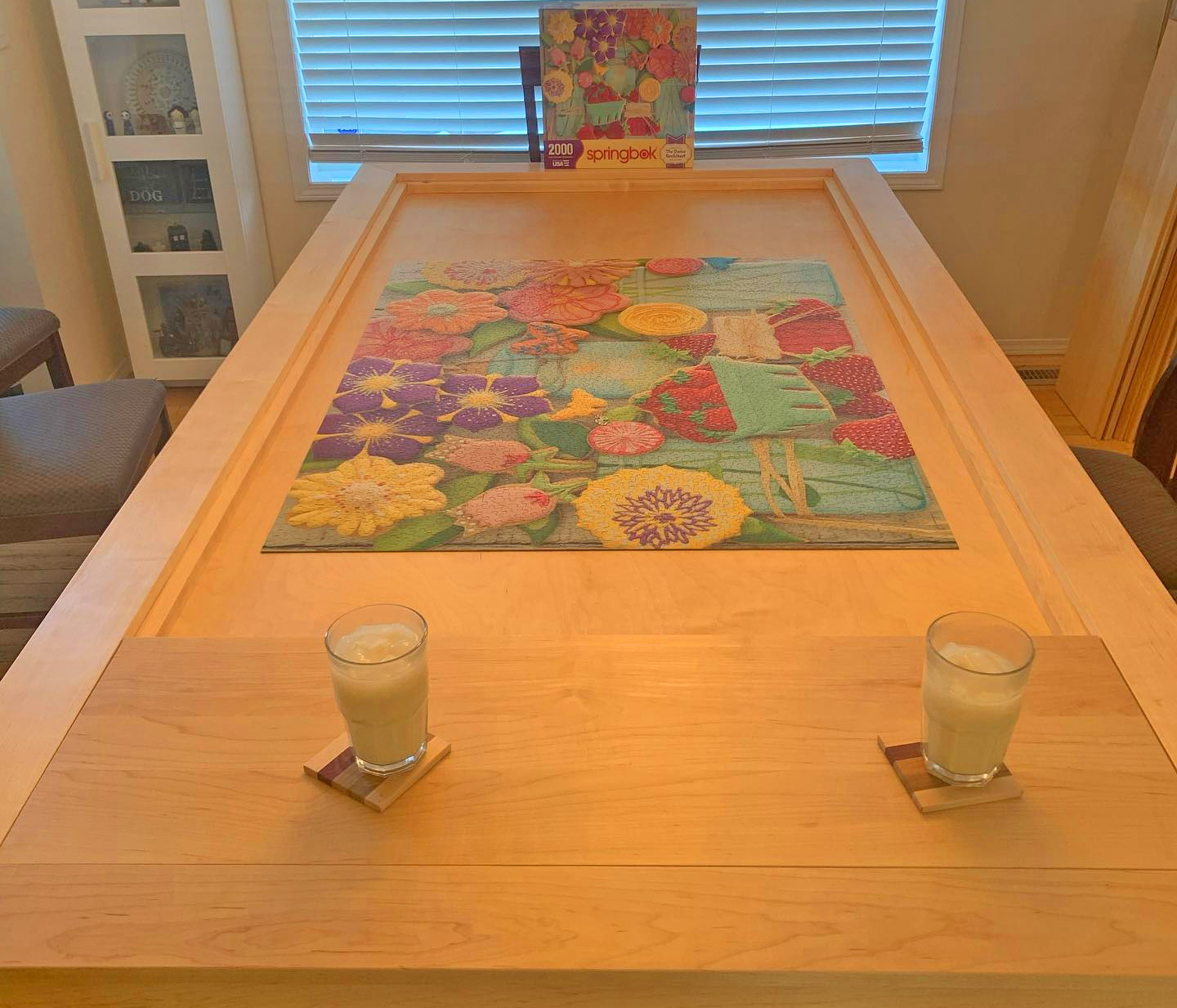 Similar to the dining table that converts into a pool table, once you're done working on the puzzle for the day, just put the top surface back onto the table, and your jigsaw puzzle will be hidden from view and remain undisturbed while you're away.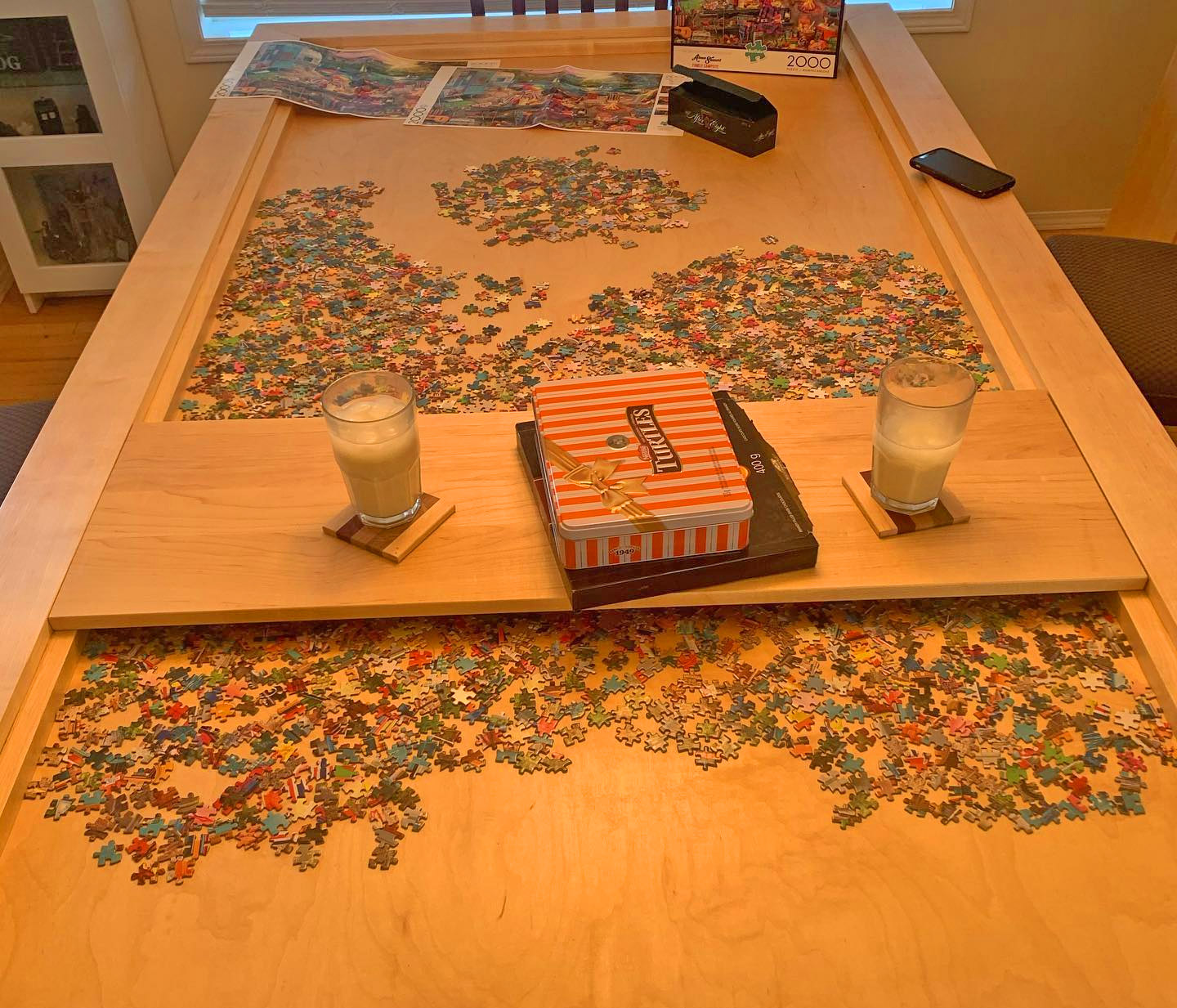 All photo credit: amanteawoodwork
This way, that giant 50k piece jigsaw puzzle will be safe, and that extra long game of Risk won't need to be carried over to Jerry's apartment to keep safe from Newman's cheating antics.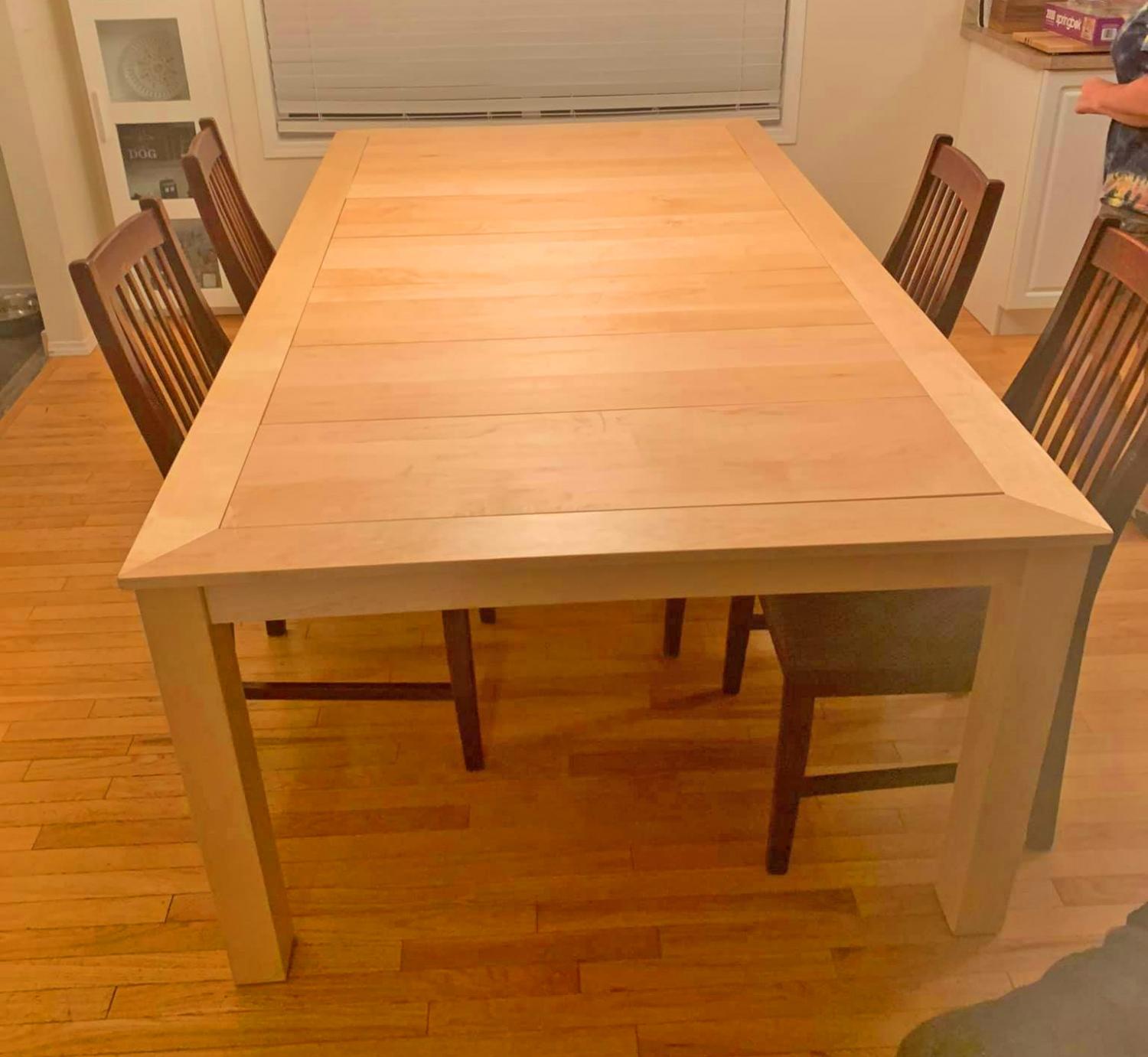 The unique secret jigsaw puzzle compartment dining table is created and sold by Amantea Woodwork, a custom woodworking company based out of Calgary, Alberta, Canada. They offer the puzzle hiding table in either oak or maple wood for around $1,075, or in walnut wood for around $1790. They posted a shot of the table on reddit, stating that they made the table to keep their puzzles undisturbed from their cats while they're away.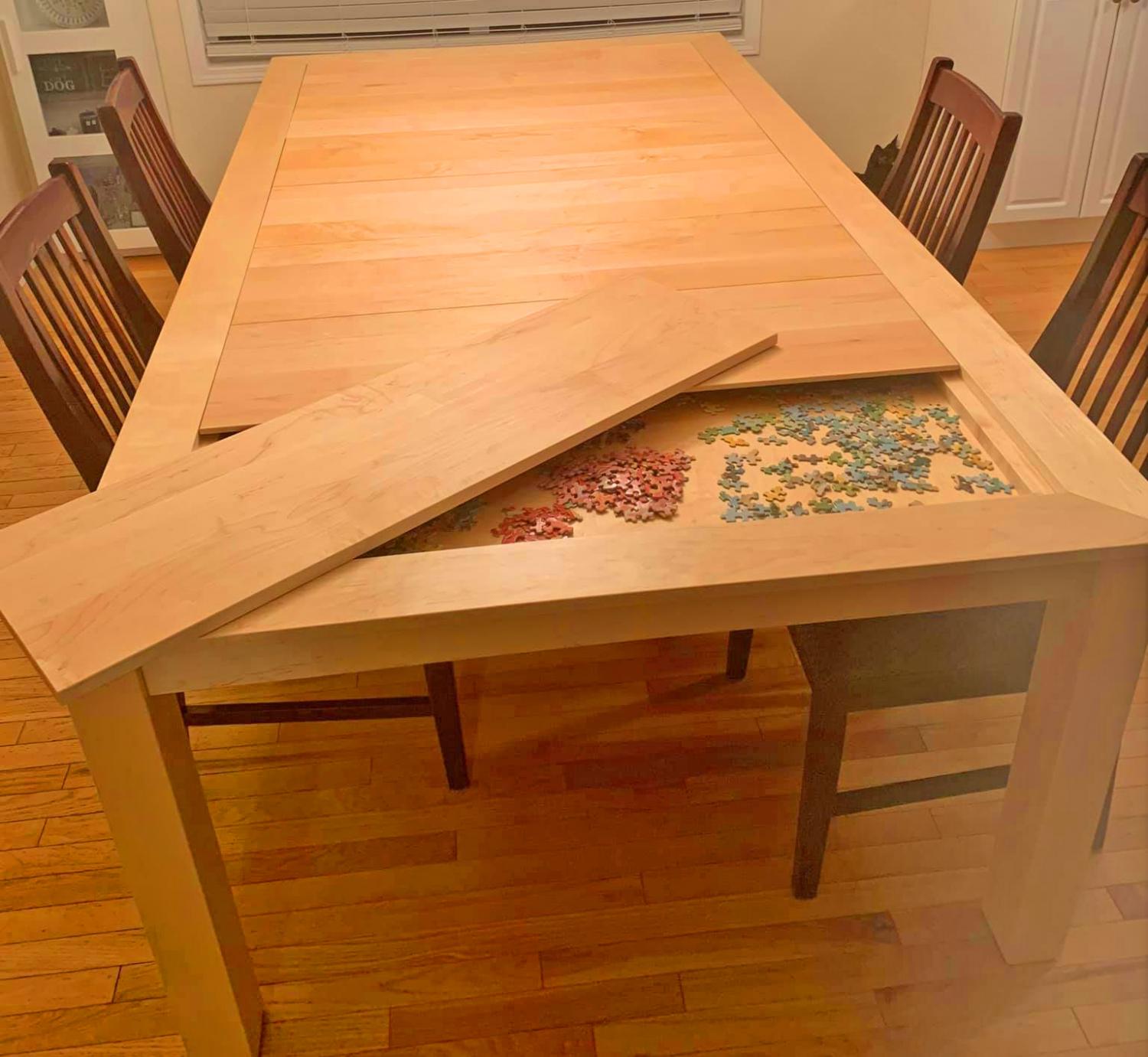 "Made a table to allow us to puzzle without cats stealing pieces while we are away"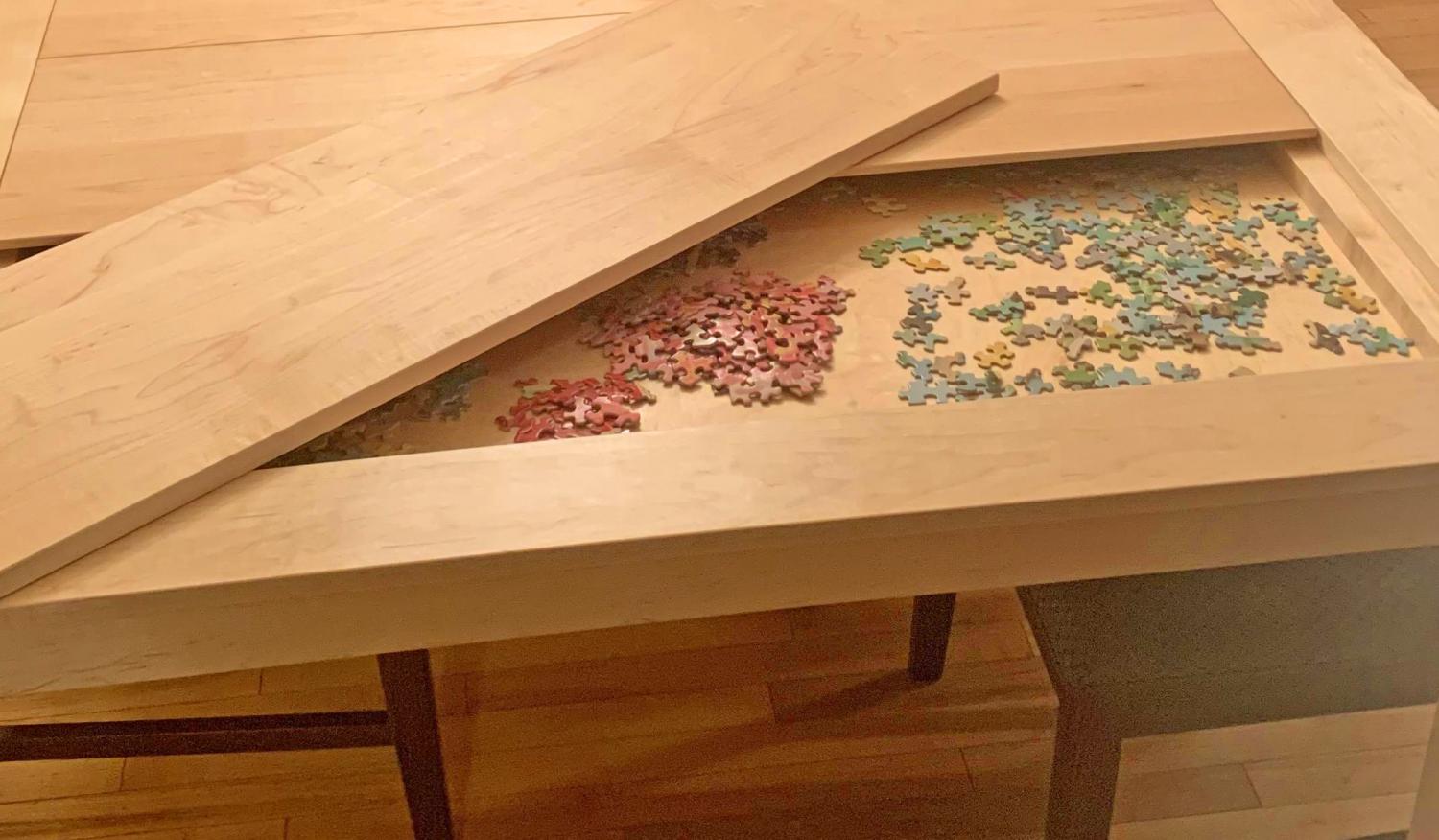 The unique puzzle and board game hiding dining table is made with 7 removable slabs and measures 91 inches long x 48 inches wide, though they do mention that you can custom order any size you like. In my opinion the coolest thing about the table is that you can keep 1 wooden slab on the table to keep your drinks and snacks on and slide it back and forth as needed to get out of the way of your puzzle or game.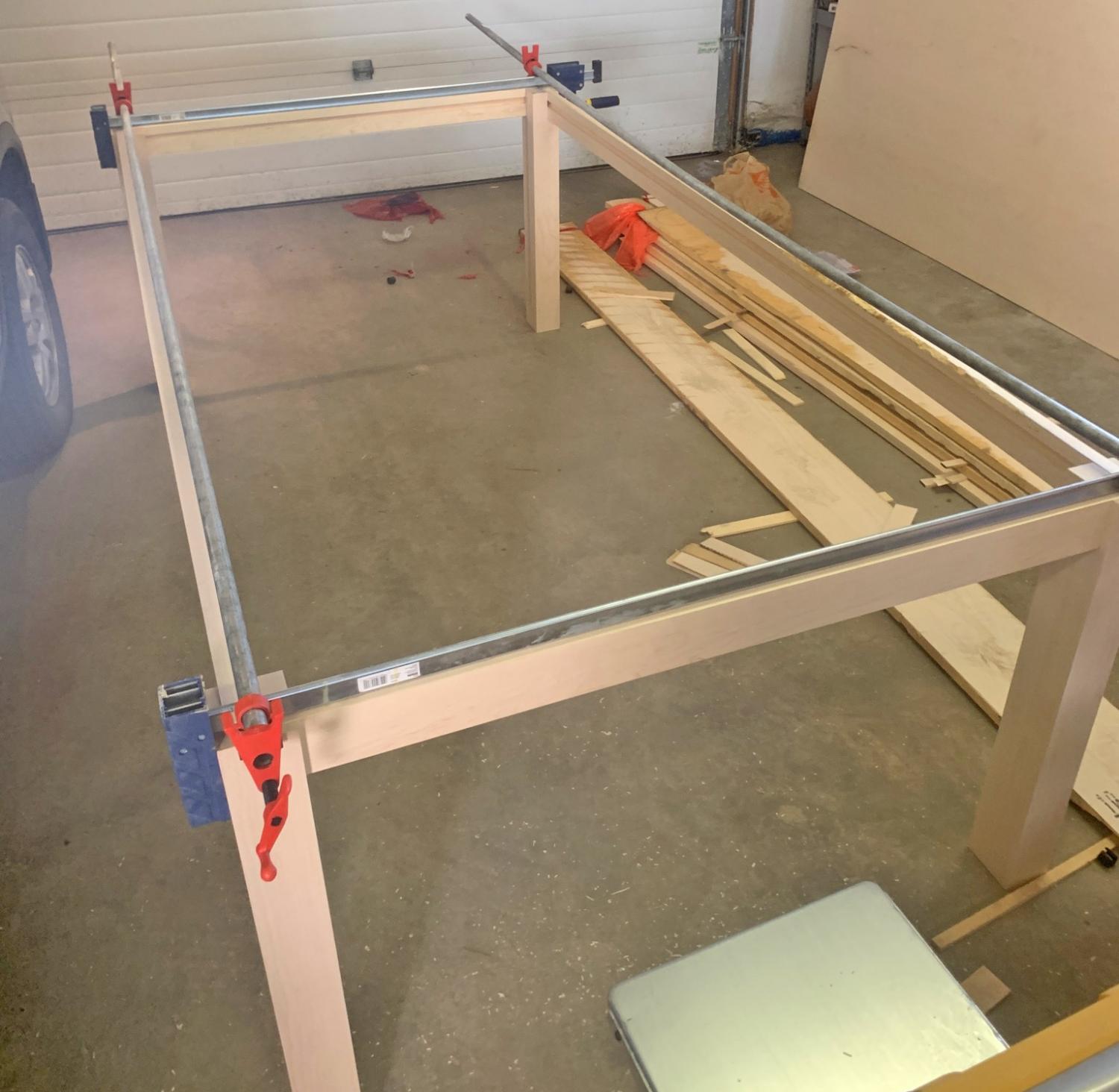 A photo of the puzzle hiding dining table in the process of being built.
"Built from any wood species, sized to fit your room. Bring your entertaining to the next level with an affordable, beautiful, solid wood table that can hide your puzzles and games below the dinning surface.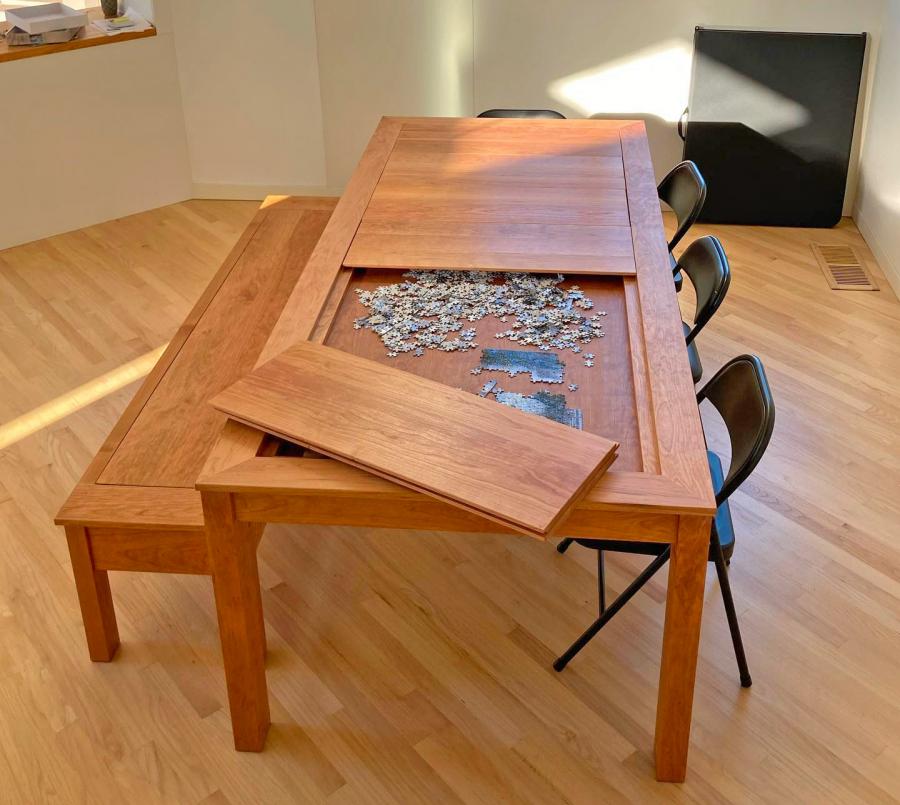 Keep up to date with all of their unique dining table puzzles on their Facebook page!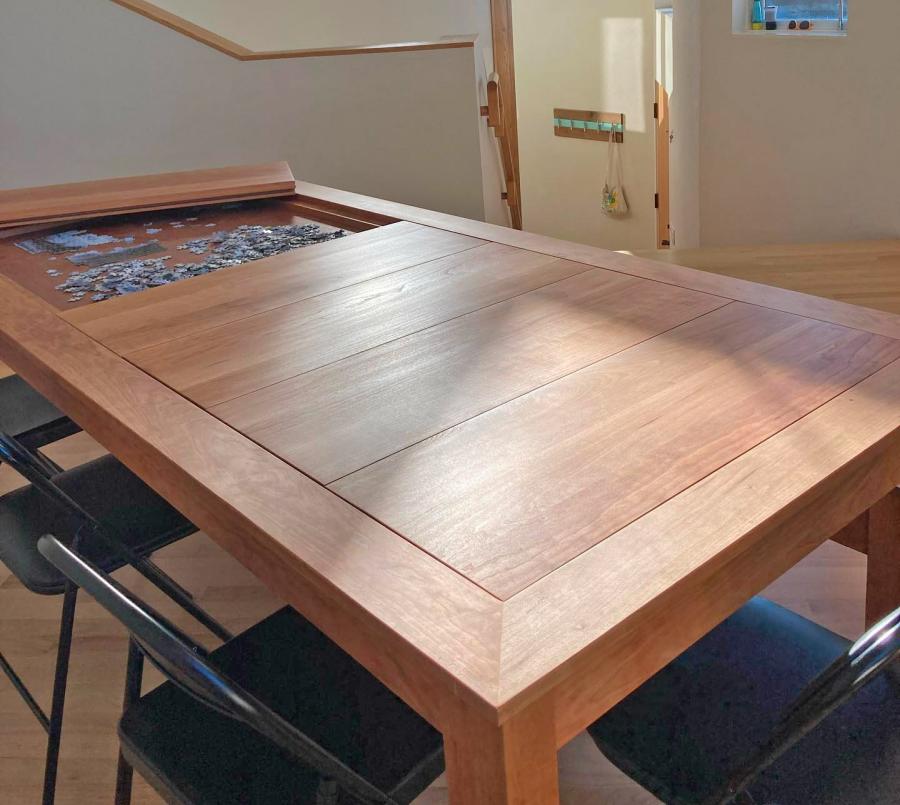 The dining table with hidden puzzle compartment costs around $1,800 when built with oak or maple wood, or $2,470 when using walnut wood!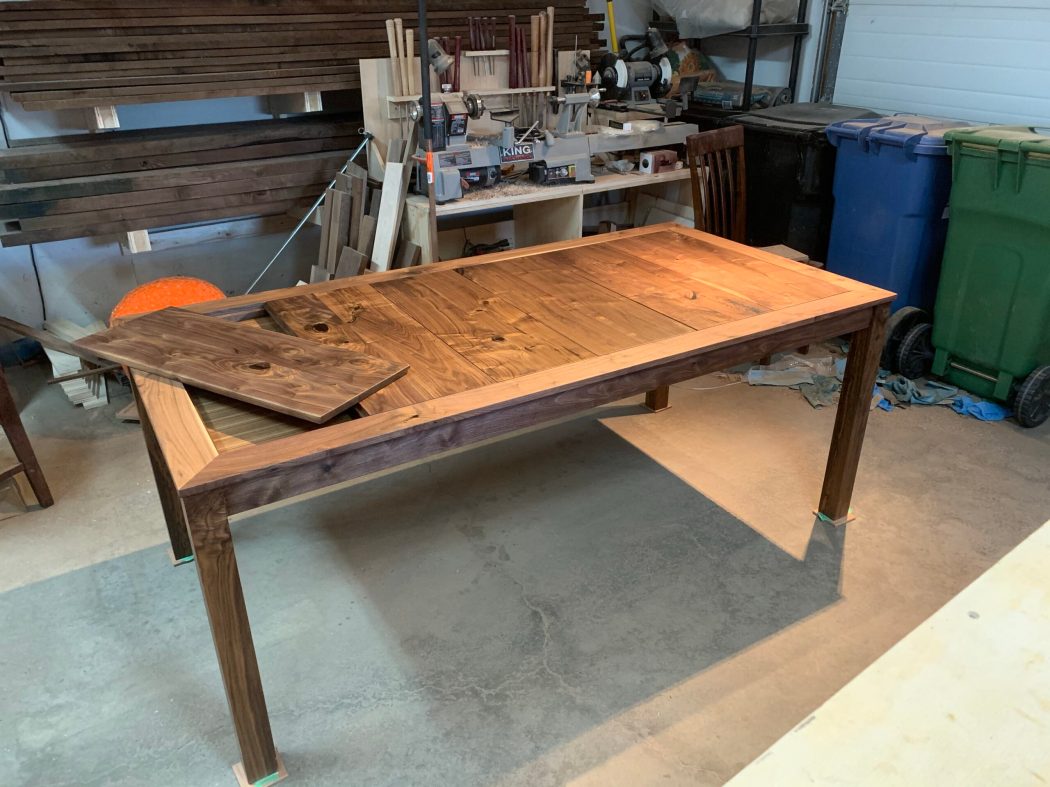 Though, the creator of the table does mention that they're willing to build the puzzle table with any species of wood of your choosing, you just need to ask.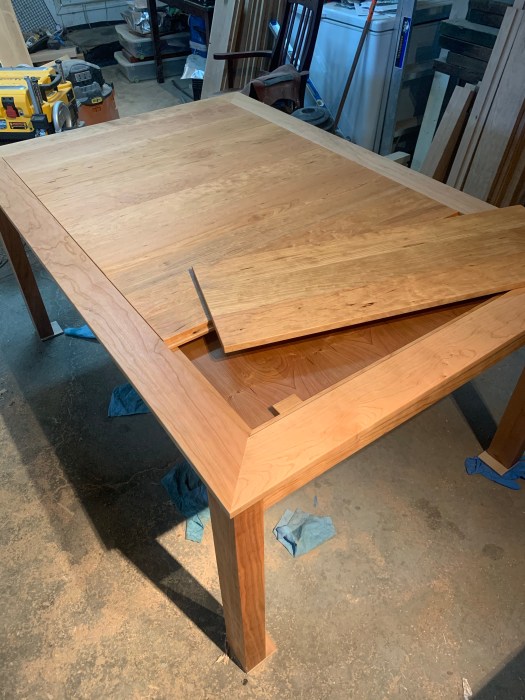 The hidden puzzle compartment dining table is created and sold by Canadian woodworking company Amantea Woodwork!