This Piano Keys Coat Rack Is Perfect For Any Music Lover
By Ryan on 06/28/2021 11:11 AM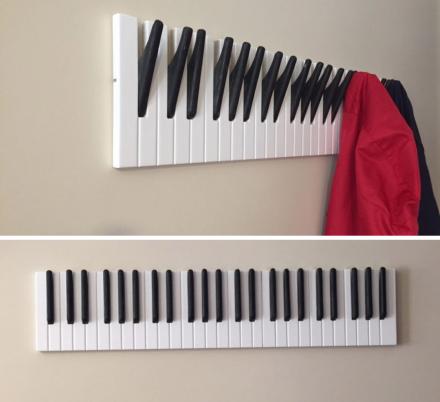 One thing about music when it hits you, you feel no pain, or whatever the legendary Bob Marley said. Music has a way of touching the soul and bringing memories plus dreams alive. As a musical instrument, the piano is quite revered by many people, and excellent piano players are seen as demi-gods. Think of Beethoven who is celebrated today despite passing away two centuries ago. Even if you are not a piano player, having this adored musical instrument in your house improves the décor. The only downside is you'll be answering a lot of questions from people visiting your place wanting you to play it!!
This piano wooden coat rack has a good design, elegant finish, and can be placed anywhere with great effect. A wall-mounted hanger with smooth hooks that are sturdy and firm. You can mount the rack on a doorway, office, bedroom, hallway, and even more based on the design of your house. Use the unique piano key hooks to hang your coats, hats, ties, belts, scarves, and robes.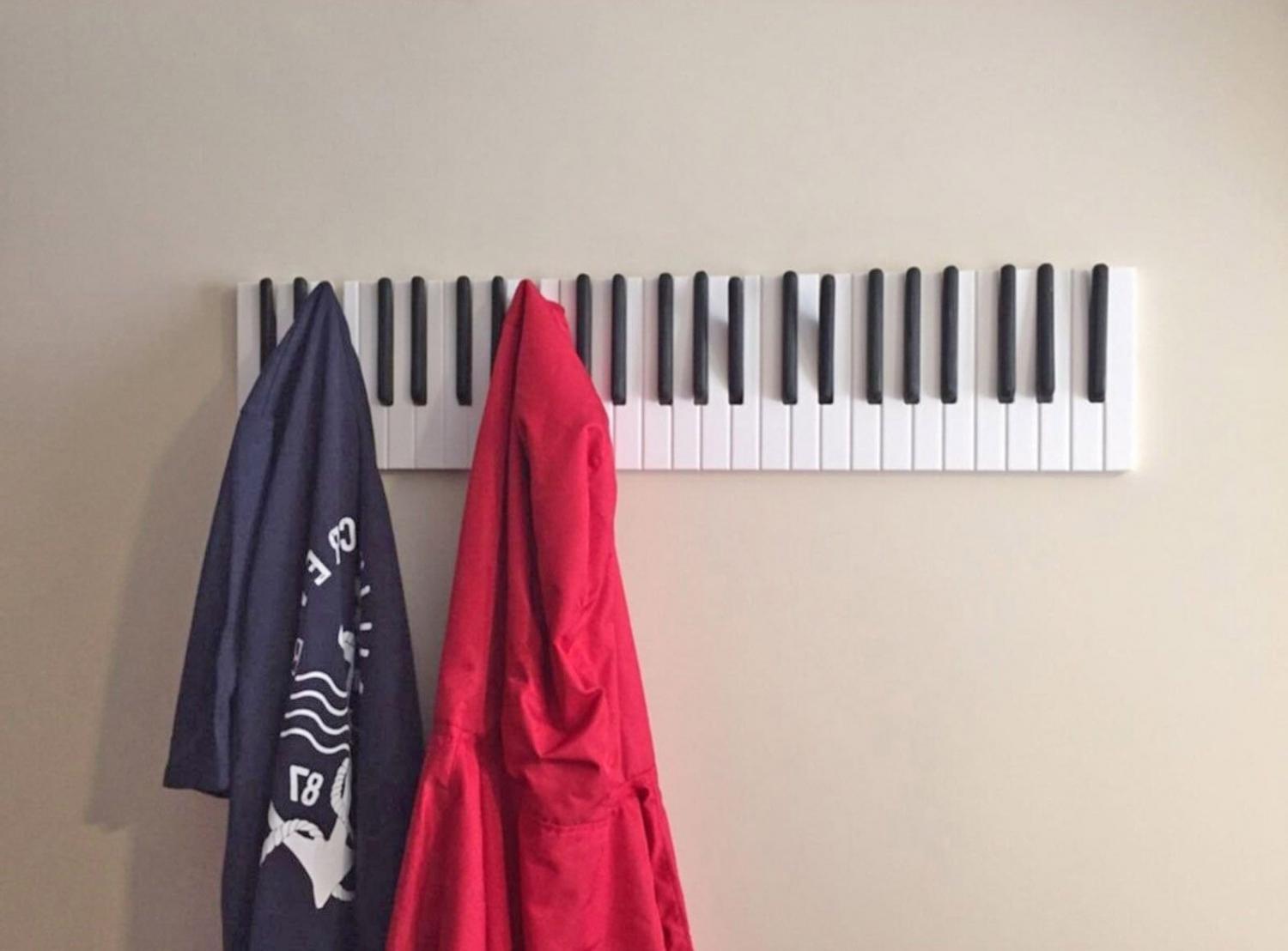 The keyboard keys coat rack is made from exclusive wood material of excellent quality, this wall-mounted hanger is long-lasting and will add a musical ambiance to your house. The space you hang it on will be more attractive with a musical feel to it. The excellent wood finish and smooth hooks scream quality. The exclusive piano keyboard design will be an eye-catcher in your house.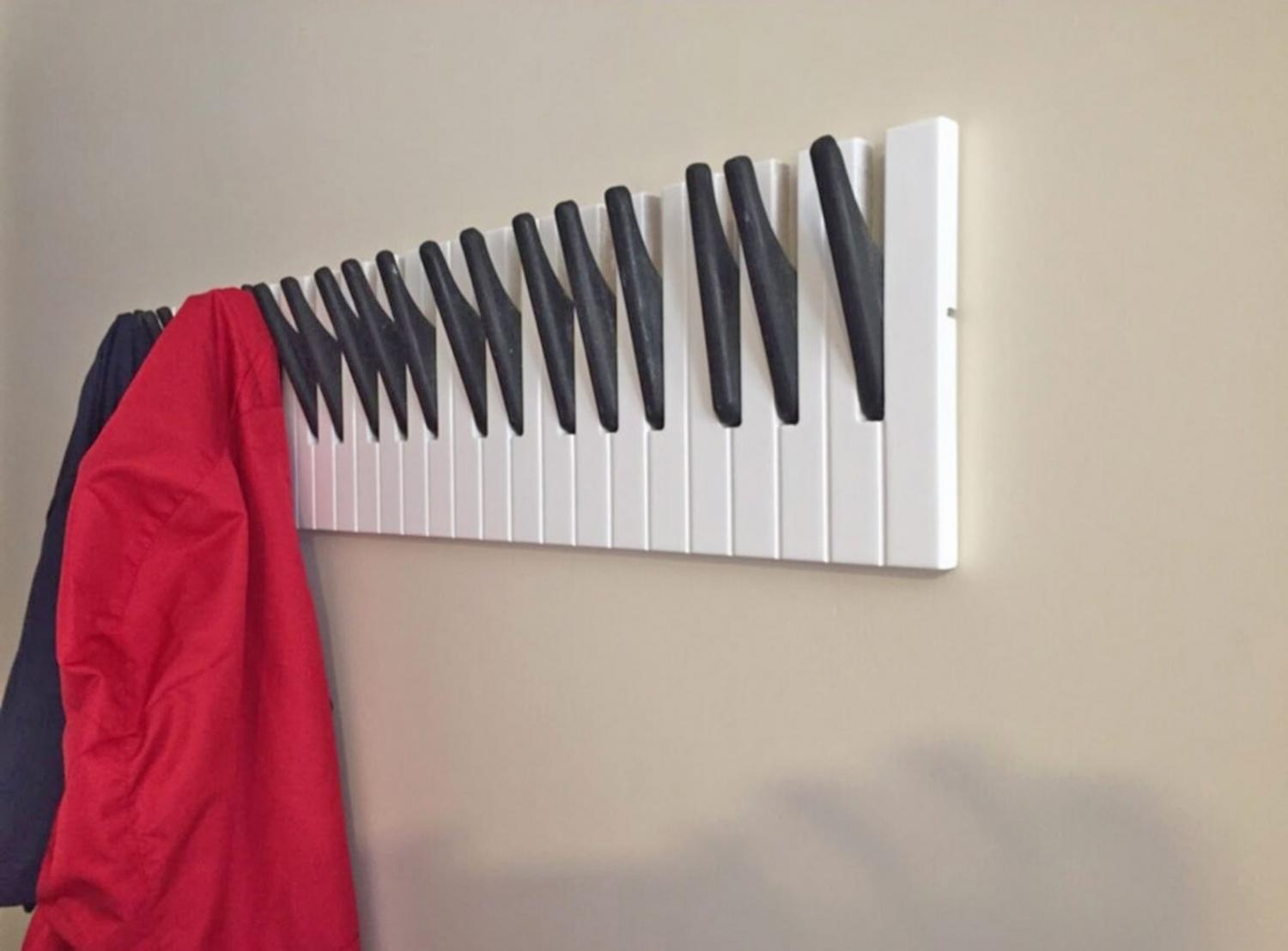 Depending on where you want to put it, this piano wooden coat rack has different measurements. There are three options, 30 cm, 40 cm, and 50 cm. This coat rack would be an ideal housewarming gift for a close friend or family member. It appeals to people of all ages, so you could gift an adult, teenager, or a 10-year-old. The design and practicality will impress anyone, and as a gift the receiver will never forget this amazing rack you bought for them.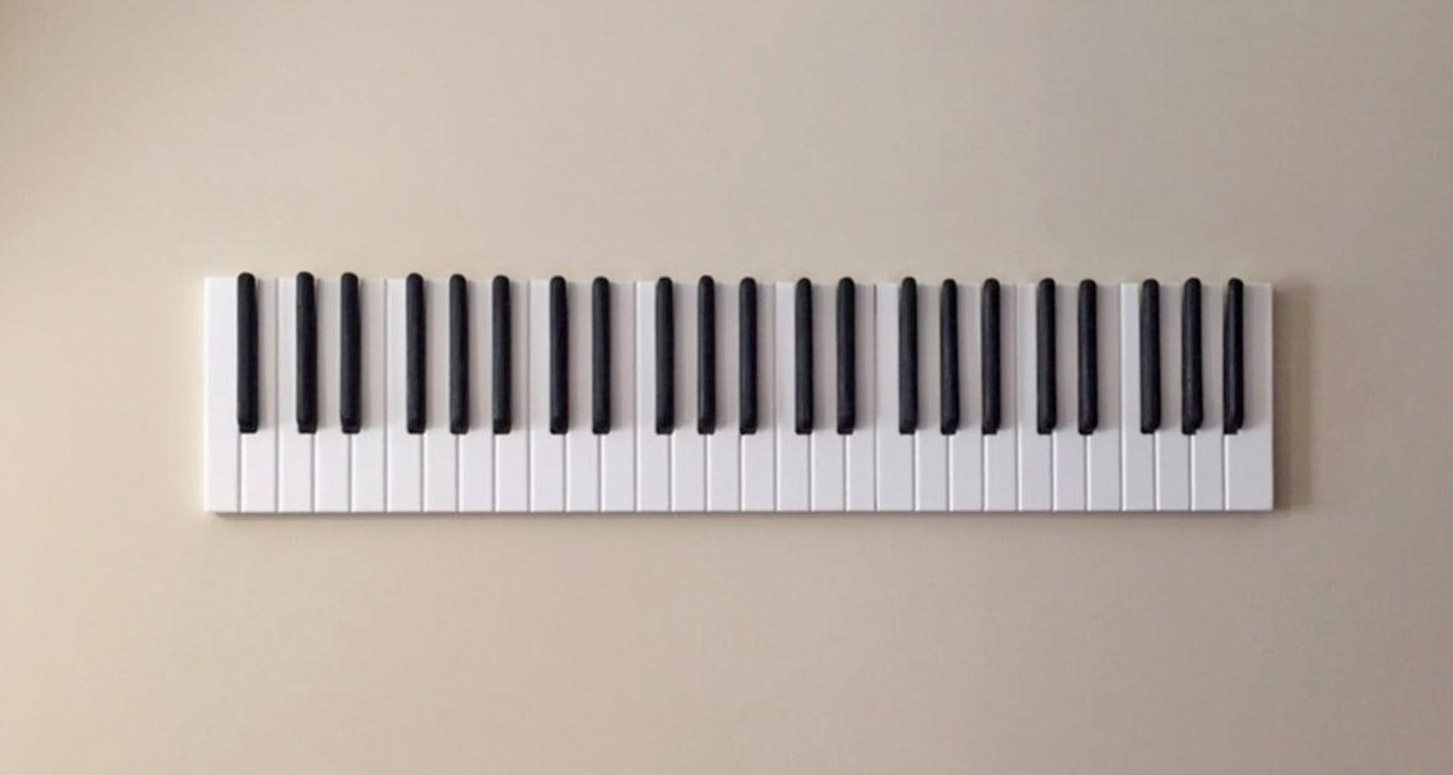 A simple and modern design with an elegant finish and sleek smooth hooks that won't scratch your valuable coats or robes. Add a stylish touch to your doorway, bedroom, or office. There is no need for assembly or anything, just stick to the wall and it's okay to use. This piano wooden coat rack will give you great comfort, convenience, and style.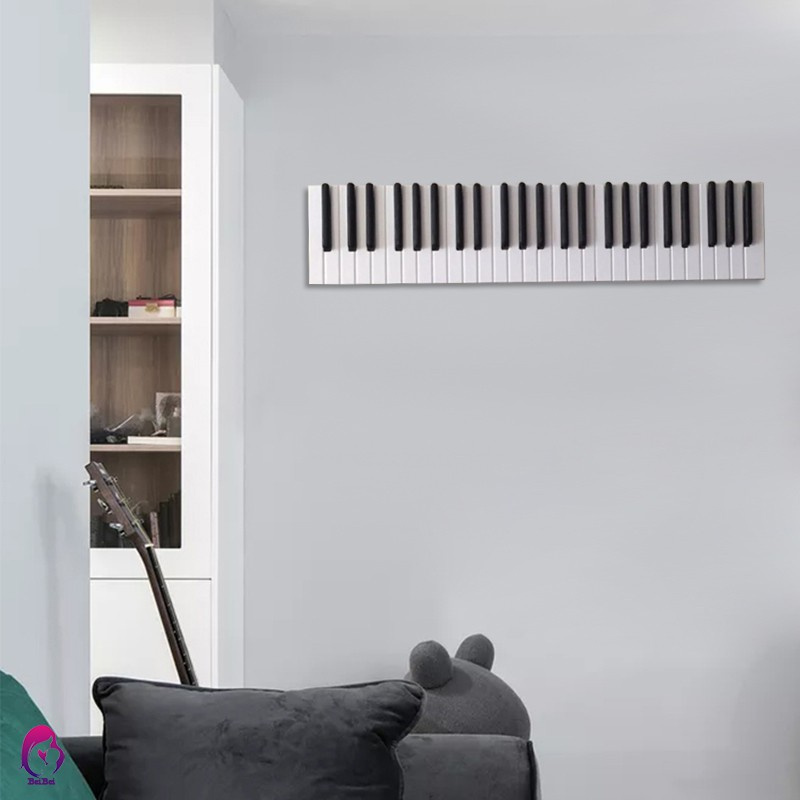 If you're not placing anything on it, the wall-mounted piano wood rack can act as a warm and soft wall accessory that adds great visual detail. The glowing smooth finish is attractive to the eye, and this thing is built to last. The fine craftsmanship is there for all to see, and the wall mount is very versatile with plenty of uses or places you can put it in. It will fit well with almost any place.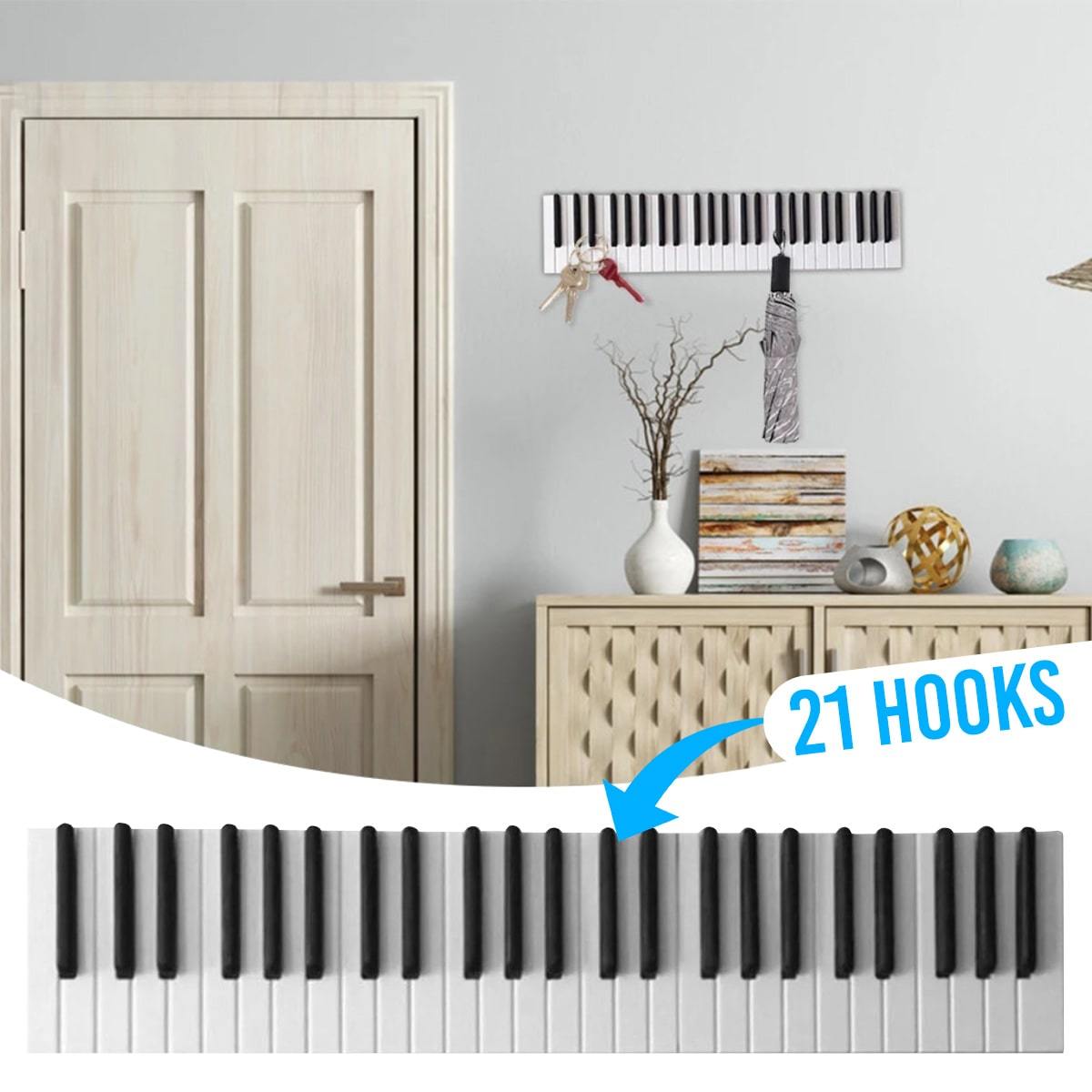 Save a lot of space while beautifying it with this rack. The finish is moisture resistant so the rack can be mounted in humid environments like the bathroom. It's steady and sturdy on the wall and will hold up your hats, coats, scarves, safely on the wall without coming off. This piano wooden rack is a good choice for people with rooms that need the organization to save on space.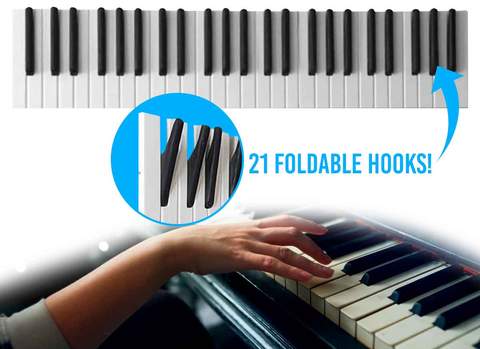 The black and white colors on this piano keys coat rack will surely fit well with any house décor!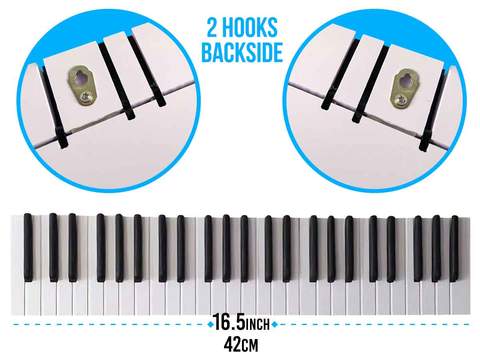 The piano keys coat rack comes in three different sizes, ranging from 11.8 inches long up to 19.7 inches long.