This Table Turns Into A Shelf
Date Published: 02/22/2018 10:30 AM
Multi-functional furniture might be the coolest thing ever! They can be used as one thing for one situation, and can become an entirely different piece of furniture to fit your needs in a different circumstance. This unique table by German Smart Living can be used as both a table or a tall shelf depending on your needs.
Need an extra table while having a dinner party where you'll need extra seating spots? Just roll your shelf over and turn it into a table that can fit 5 or 6 more people.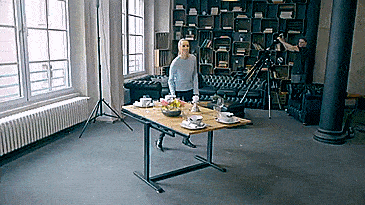 The best part is that the the table/shelf was designed so that you can keep the items on the table as you transform it into a shelf (or the other way around). The wood planks will always be level with the ground as it transforms so nothing will ever tip over. Just make sure your items are not in-between boards when transforming.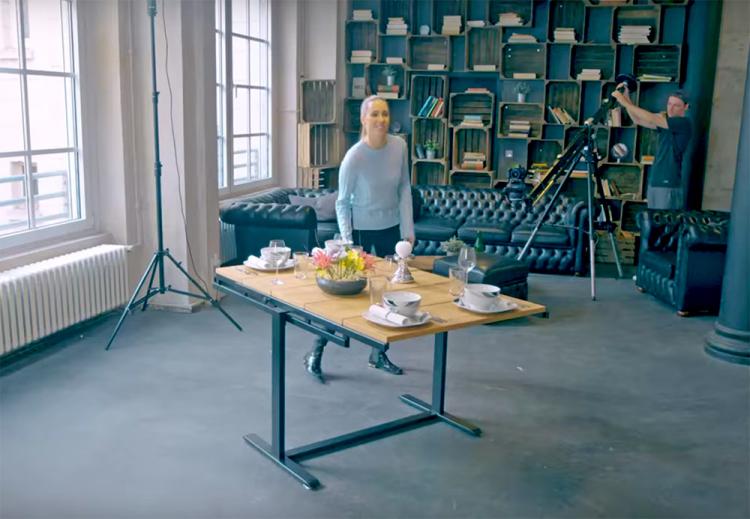 To use it, just unlock the table from it's current position and pull the side of it up to transform it into a shelf (and vice-versa). It's designed in Germany, and will become a 5 tiered shelf.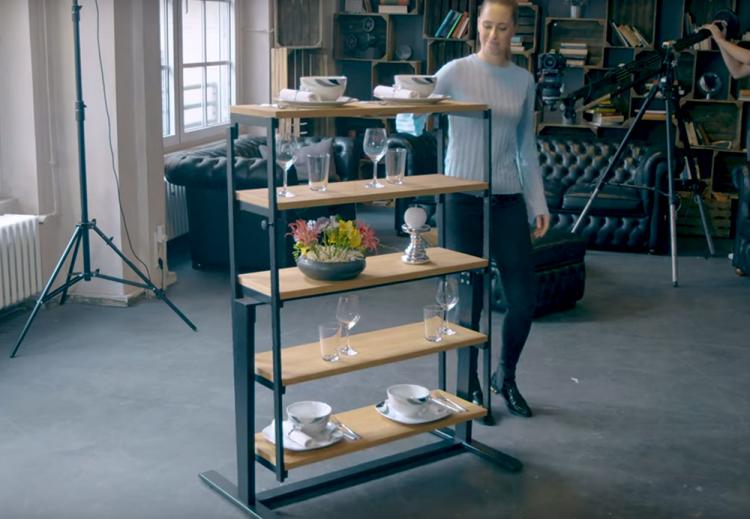 The transforming table to shelf comes in a few different colors and wood types to choose from including wild oak, melamine white, thermo ash, black, and altnickel.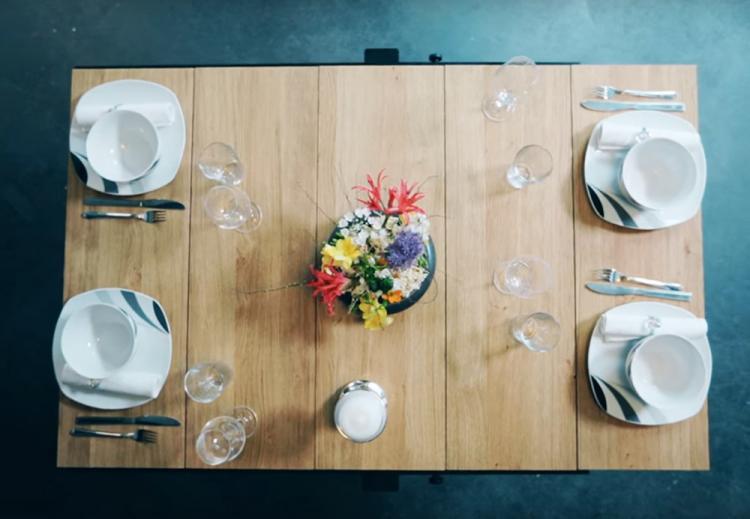 Check out the transforming furniture that goes from being a table into a shelf in action via the video below.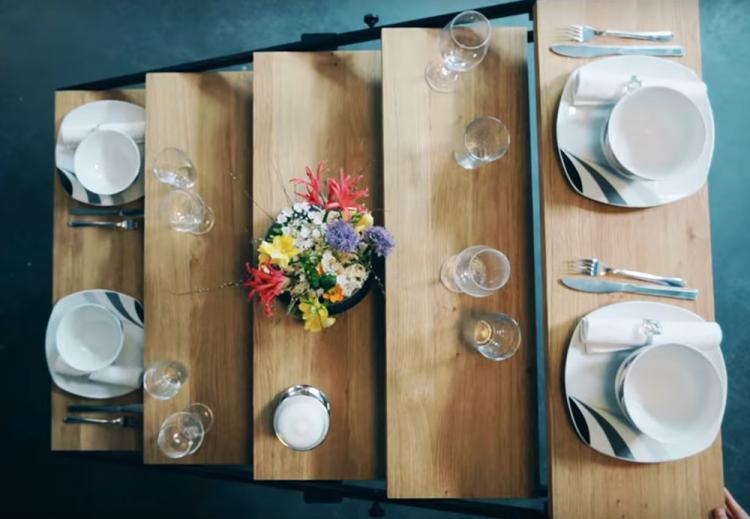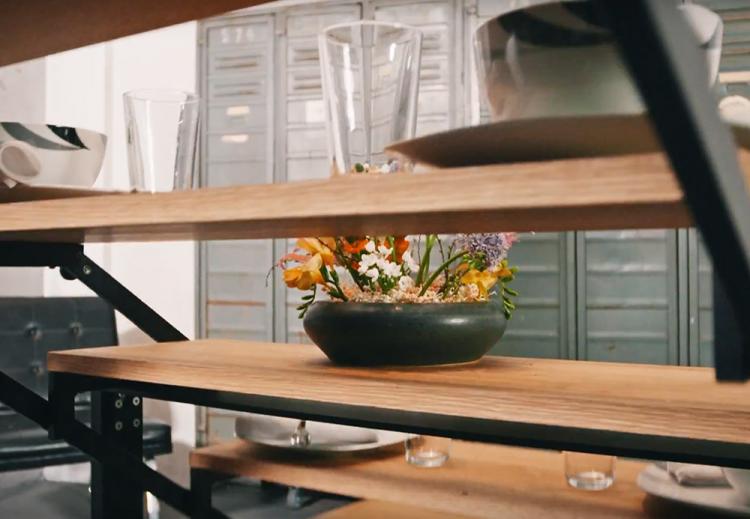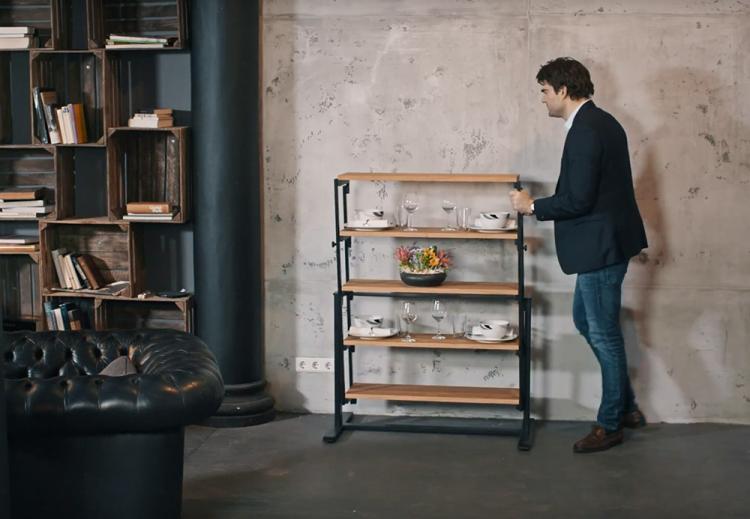 Subscribe To Our YouTube Channel