This Legend of Zelda Master Sword Silicone Tea Infuser Belongs In Every Gaming Geeks Kitchen
By Ryan on 04/14/2020 8:27 AM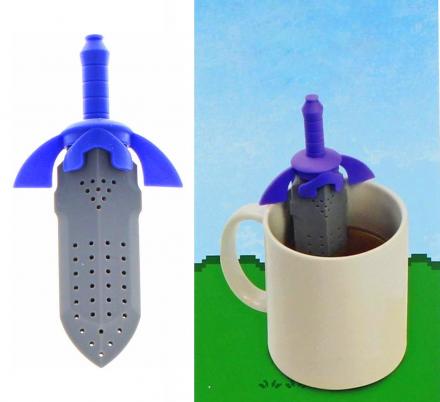 We've featured plenty of unique and creative tea infusers in the past, including a sloth tea infuser, a loch ness monster tea infuser, and even a shark fin tea infuser. But if you're a true gaming lover/geek, than this Zelda master sword tea infuser is the one for you. It's shaped just like Link's sword from Zelda, so you can just dip it into your hot water and instantly have some delicious tea using the power of the mighty sword.
Just fill Link's sword with your favorite tea blend, and dip the mighty sword into the depths of your mug or cup. It's made from food-safe silicone, which makes it soft, tasteless, and it won't affect your tea in any way. The Zelda sword tea infuser is meant for loose-leaf tea, is purple and grey in color, and measures 6.3 inches tall x 2.8 inches wide x 1.2 inches thick.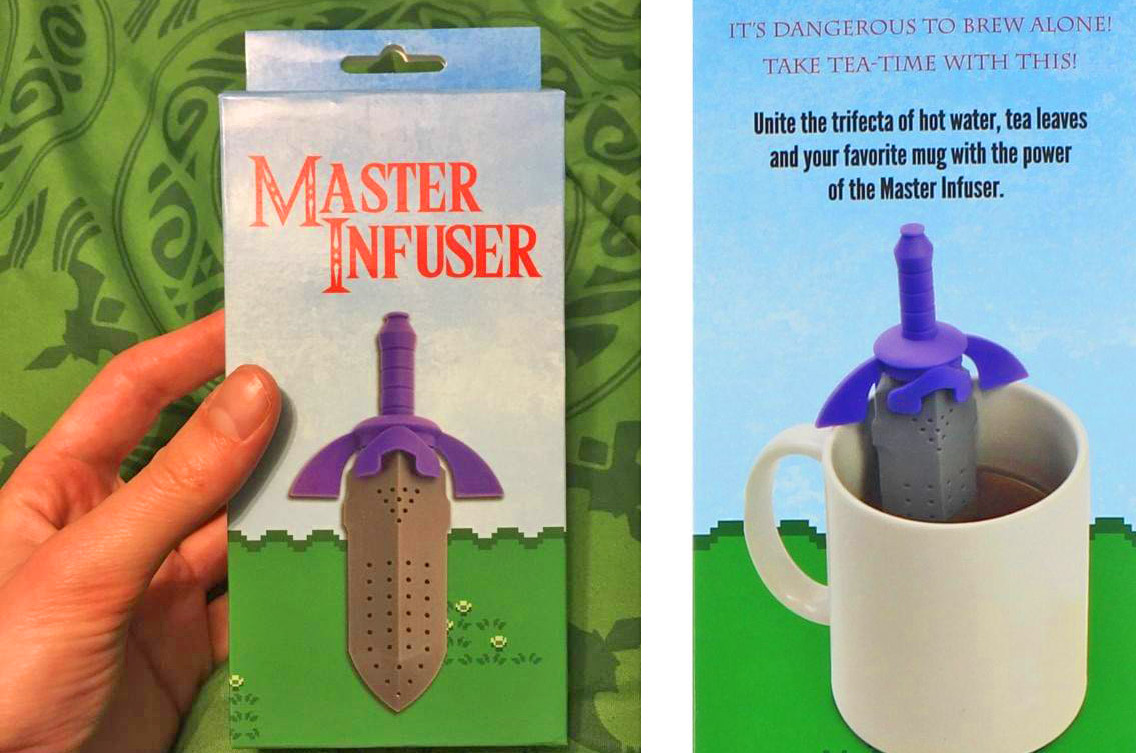 It's dangerous to go alone. Take this!
You can now be a hero every-time you make your morning cup of tea with this amazing Zelda master sword tea infuser. It was originally a Nerd Block exclusive, but since they've recently shut down, the unique tea infuser is just available on Amazon now. It's the perfect gift idea for any gaming lover or geek.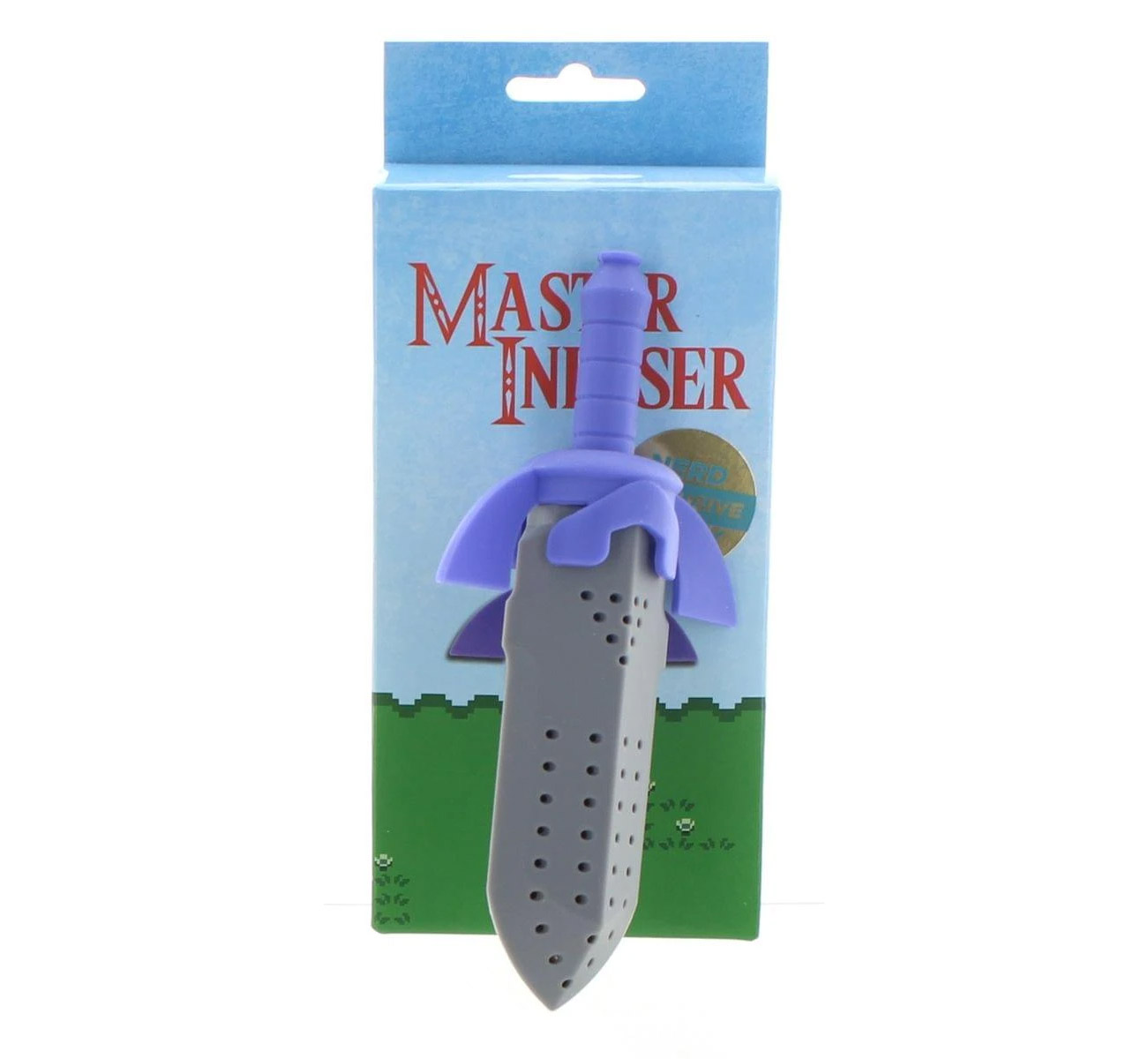 In case you forgot, here's what the master sword looks like in the video game: