Loch Ness Monster Nessie Tea Infuser
By Ryan on 02/01/2016 8:41 AM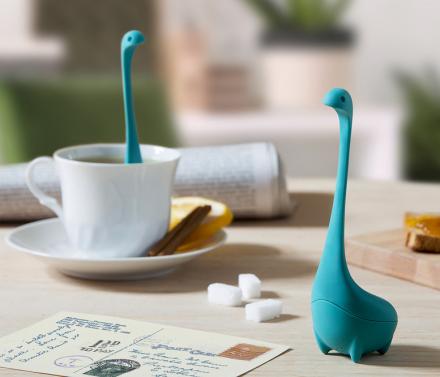 It seems that people can't seem to get enough of Nessie the Lock Ness Monster in their kitchen. Joining it's friends the Loch Ness Monster Ladle, and the Loch Ness Monster Colander Spoon, comes the new Loch Ness Monster Tea Infuser. Made to look like your tea glass has a mini Loch Ness Monster swimming around in it, the Nessie tea infuser comes in baby form where it can nestle into the colander spoon and ladle to make for a great space saving way to store all of your Nessie-ware. Plus just like the previous two Nessies, the baby Nessie tea infuser can stand up all on its own with it's four stubby little legs protruding out from the bottom of it.
To use the baby Nessie tea infuser, simply unsnap the top half to reveal the opening on the inside, pour in your tea leaves, snap it shut, and place it in your tea glass. The holes on the back of the Loch Ness will allow the tea leaves to infuse with the hot water in your glass.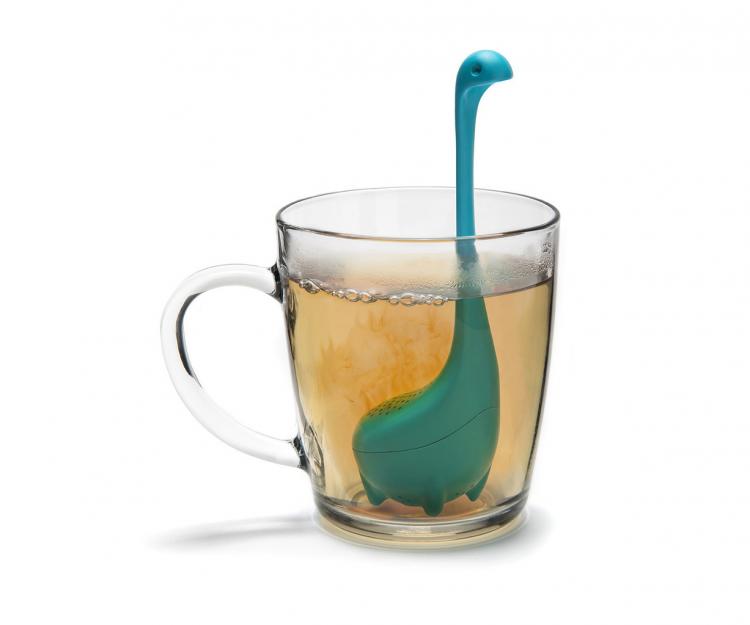 The Baby Nessie Loch Ness monster tea infuser comes in three different colors to choose from: turquoise, green, and purple, is made from 100% food-safe silicone, is resistant to boiling water, is dishwasher safe, and measures 5.9 inches tall x 2.16 inches long x 1.9 inches wide.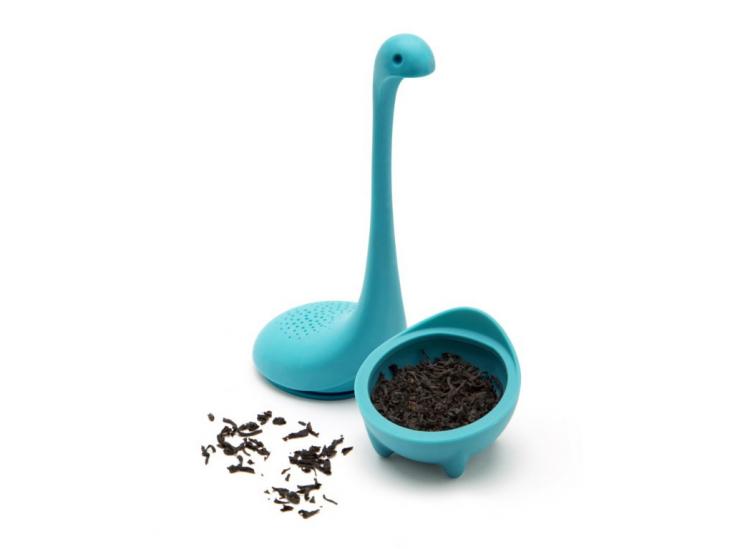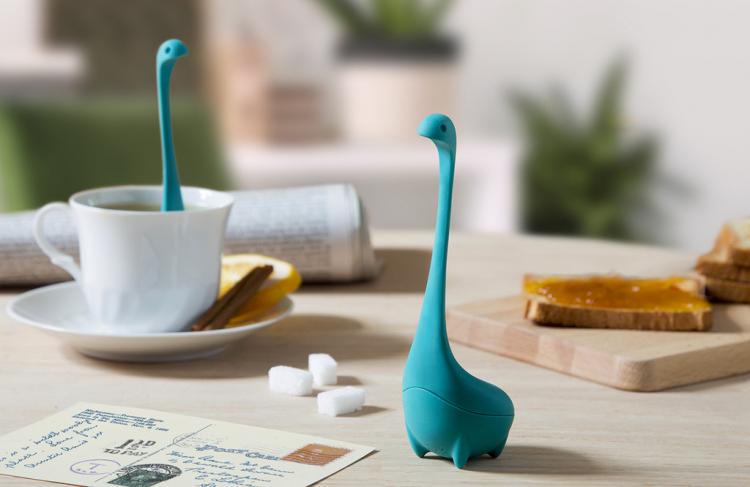 Want to get the whole family including all the three of the Nessie kitchen tools? Get them here.