Sloth Tea Infuser
By Ryan on 08/03/2016 6:17 AM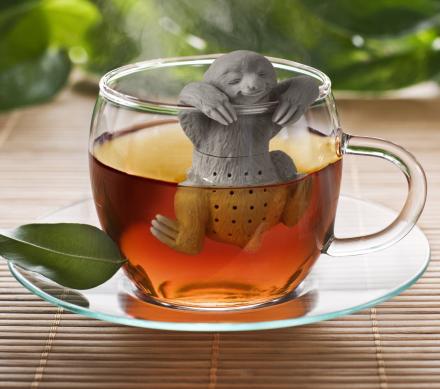 Sure, there's a relaxing man tea infuser, a Chinese fisherman tea infuser, a shark tea infuser, and even a Nessie the Loch Ness Monster tea infuser, but there's just something about sloths that make it the best one ever. Relax in slow motion each morning while you enjoy your tea using this sloth tea infuser.
To use him, simply unscrew his body, toss in a tea bag, screw him back together, and perch him up on the edge of your glass while your tea infuses. That beautiful smiling sloth face will stare you down an he hangs there patiently until you're done with your tea.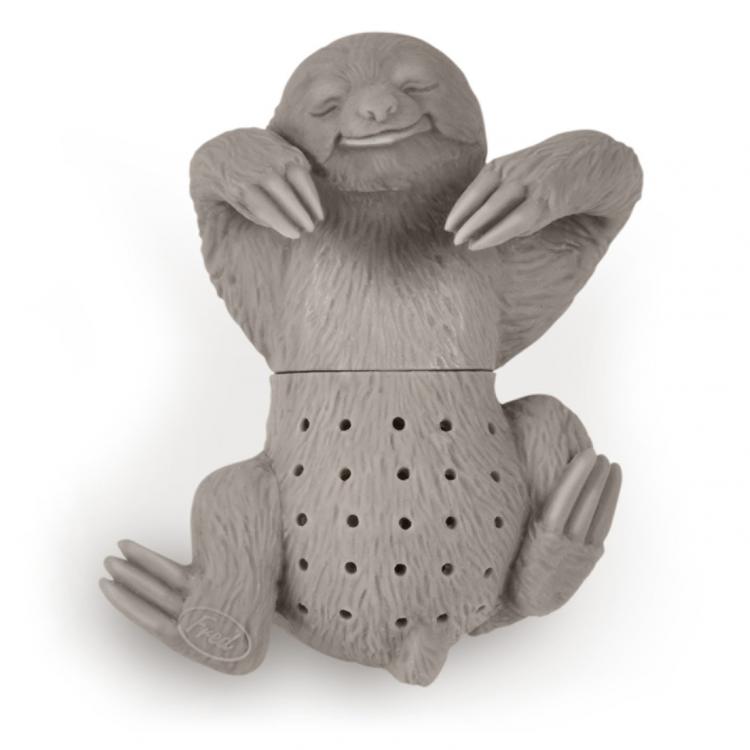 The sloth tea infuser is made from heat resistant silicone, is molded without BPA or phthalates, and measures around 4.8 inches tall x 3.2 inches wide x 1.1 inch thick.