These Chinese Fisherman Sit On Your Cup And Hold Your Tea Bag Like A Fish
By Ryan on 09/04/2015 2:33 AM (Updated: 06/10/2018 8:21 AM)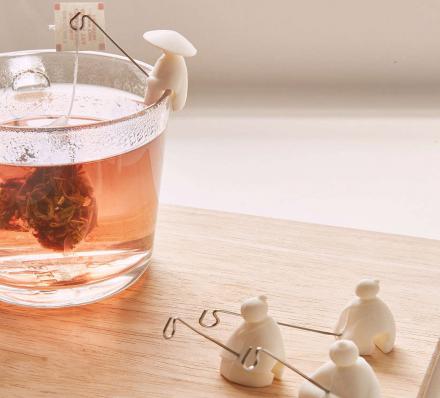 Much like how the Mister Tea Infuser lounges in your cup of tea like it's a hot tub, these Chinese fishermen treat your cup of tea like an ocean full of fish. The set comes in a pack of 4 different shape fisherman that perch on the side of your cup with a hook that holds your tea bag to infuse it into the water, and is a fun and quirky way to drink some tea.
One of the fisherman is wearing a traditional Chinese farming hat, and the others look somewhat similar to one another wearing what looks to be a robe or some sort of monk outfit, with one of the fisherman looking like he's had a few more fish than the others.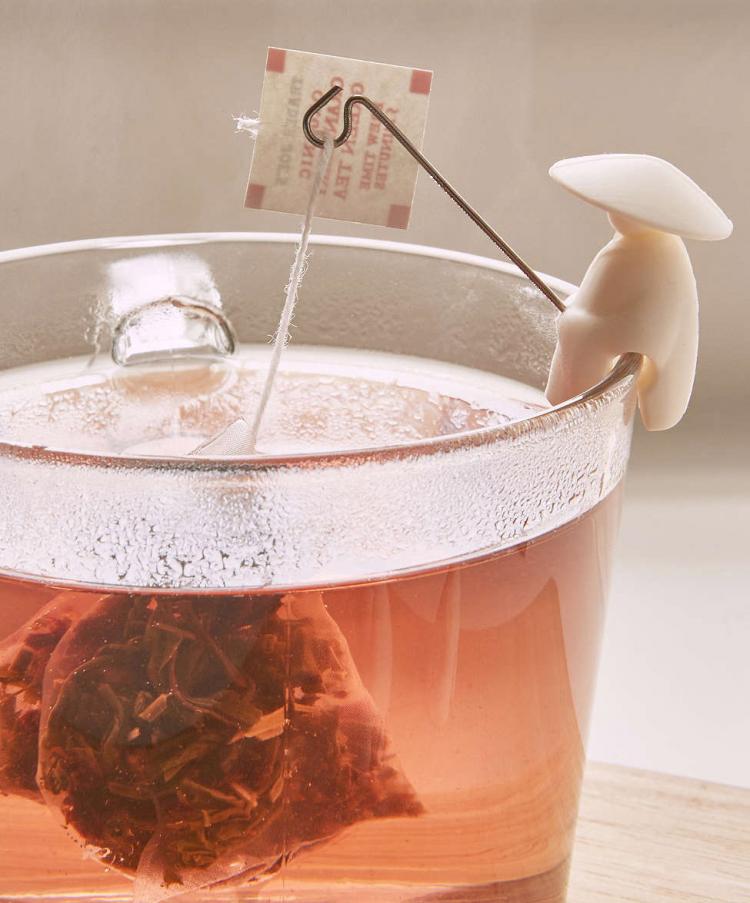 The Chinese fisherman tea infusers were designed based on the legendary story of Jiang Taigong, who would fish in the Wei River using just a barbless hook or even sometimes with no hook at all under the mindset that the fish would come to him under their own volition when they are ready.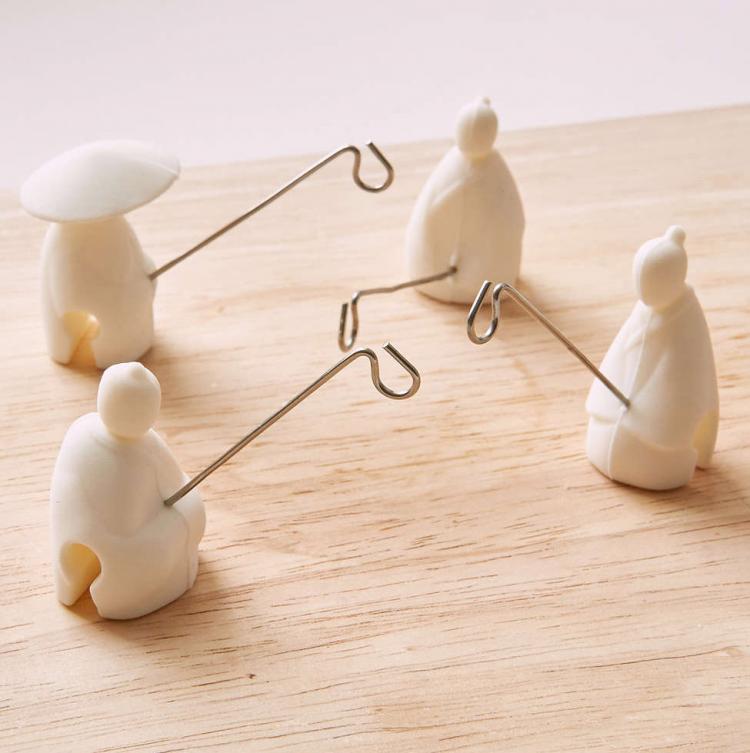 Designed by Wang Lei, the Fisherman tea infusers actually won second place in the Chinese Design Challenge put on by Kikkerland in 2014.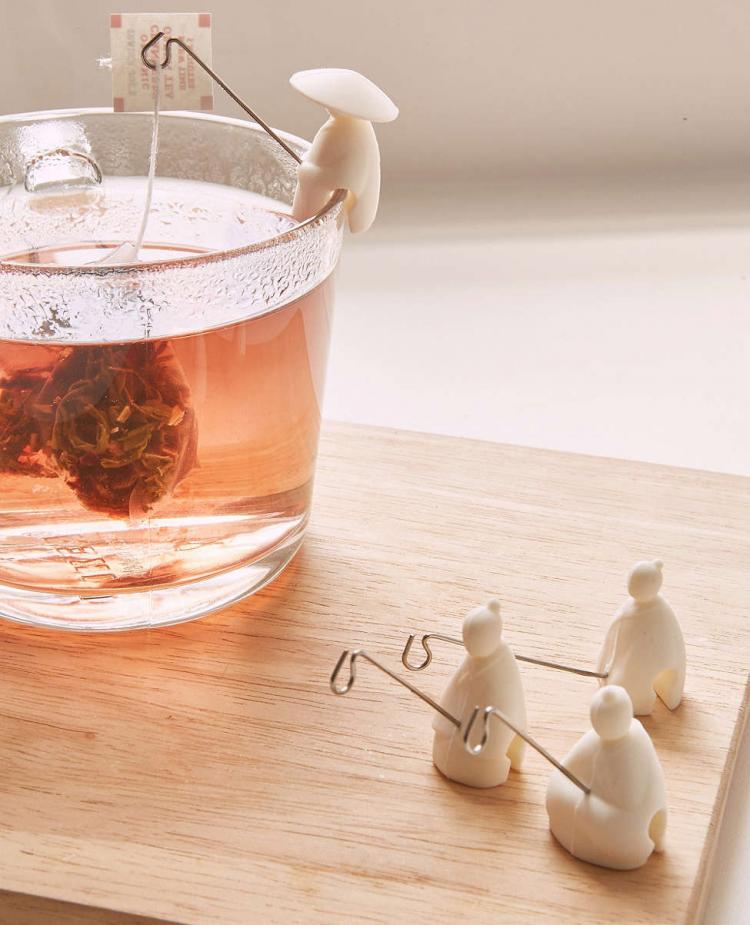 The Chinese fisherman tea infusers are made from silicone along with a metal pole that holds the bag of tea, come in a set of 4 tea infusers, are recommended to hand wash only, and each fisherman measures approximatley 1.3 inches tall x 0.9 inches in diameter.