This Company Makes Elegant Dining Tables That Convert Into Pool Tables
By Ryan on 01/21/2020 9:34 AM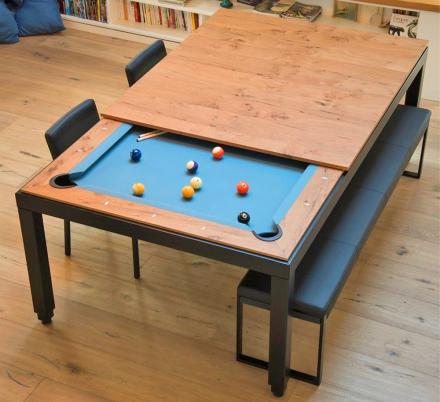 If you're like me and have a pool table and you don't consider yourself an avid pool player, you no doubt deal with the struggle of rarely using it, along with a nagging significant other on how much room it takes up. A lot of times pool tables end up as a storage area for all the junk you don't want on the floor. This company helps push pool tables to be a more of a multi-purpose table in that they make them into elegant dining tables when not being played on.
The company that makes the combo dining table pool tables is called Fusion Tables, who are based out of Callenelle, Belgium. They first designed the revolutionary new pool table combo design back in 1997. They've been working over the years to make the design more and more affordable, while also innovating new features for having such a thin pool table, including eliminating the ball return, eliminating the 5th table foot under the center of the table, and more.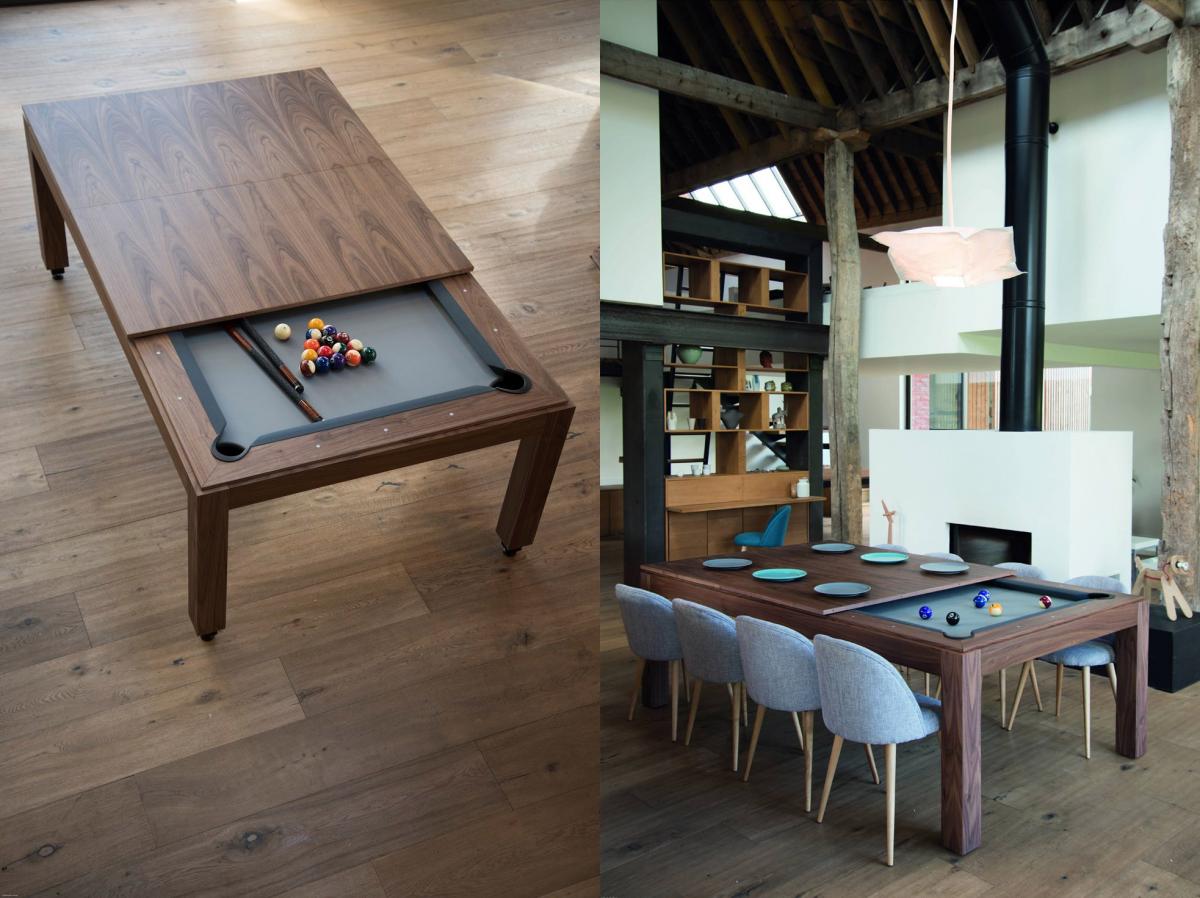 The Fusion Tables dining table pool table combo was designed for people to use and live with their pool tables in their everyday life, rather than having it stuck away down in the basement never to be used, which is where most billiard tables end up in their final resting spot under a large pile of dust, debris, and house junk.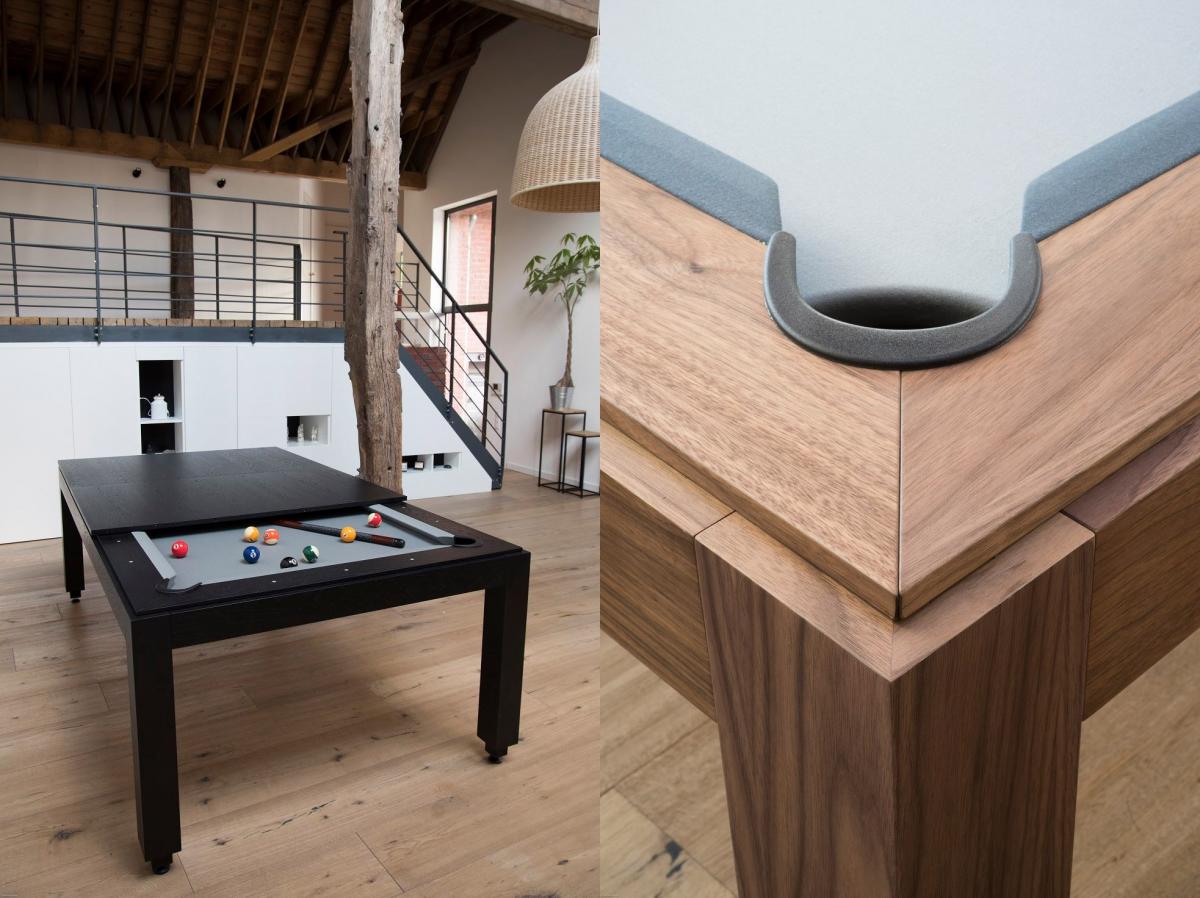 The pool table dining table are made in a few different designs to choose from, including modern designs, vintage designs, wooden designs, stainless steel designs, along with powder-coated steel designs. Depending on where you purchase the unique pool table from, you can also get matching benches that go along with the table, as well as optional dining chairs, a top led lighting system, a billiard dresser to hold all of your pool gear, and more.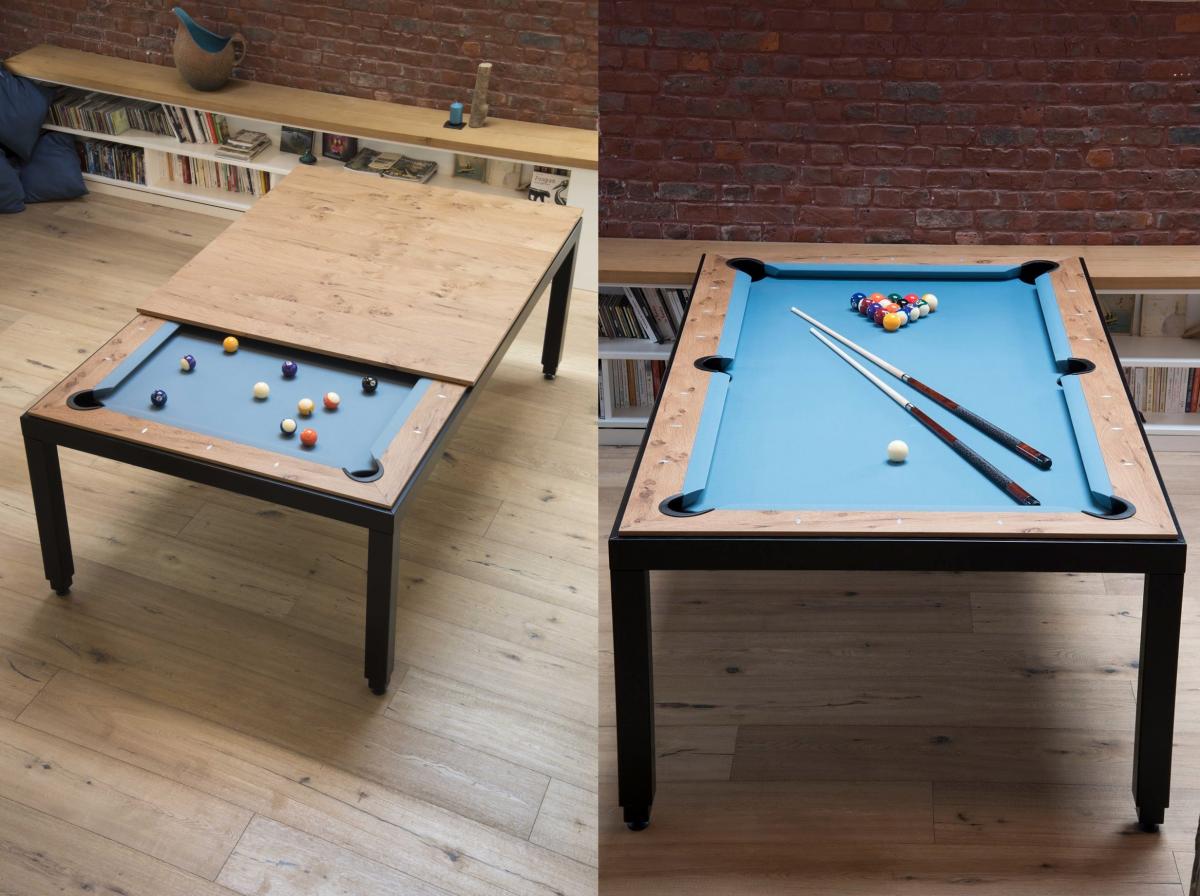 Another incredible feature of the pool/dining table is that the legs are auto-leveling and have super easy adjustable heights. You simply pull up on each side of the table to extend the legs using spring assistance to easily lift, and as long as the legs are all set at the same notch on the legs, they table will remain perfectly level without having to all in a professional to level the pool table.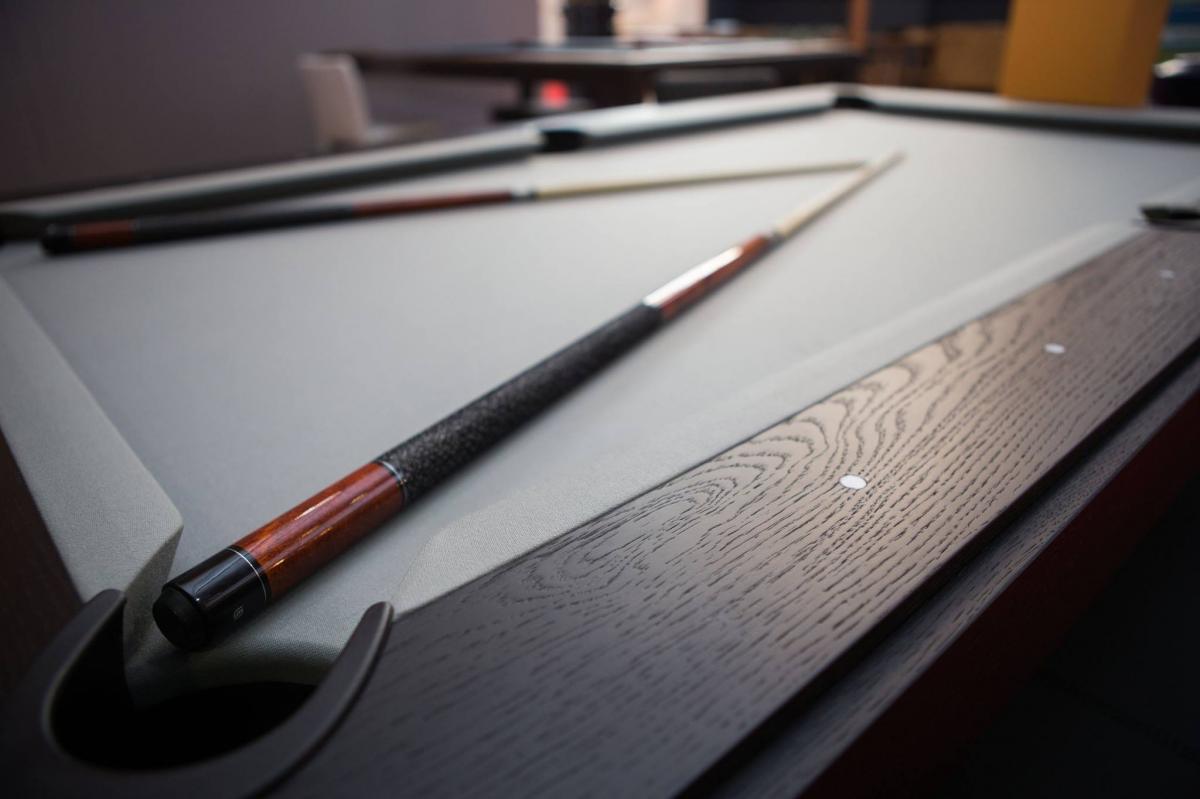 When being used as a dining table, the Fusion Table converts by placing three wooden slabs over the pool table. The balls can all be placed within the pockets, which use a unique expanding pocket material that can hold all of the balls underneath the table. You can then place the cues on the table and place the wooden dining table slabs over to cover them up.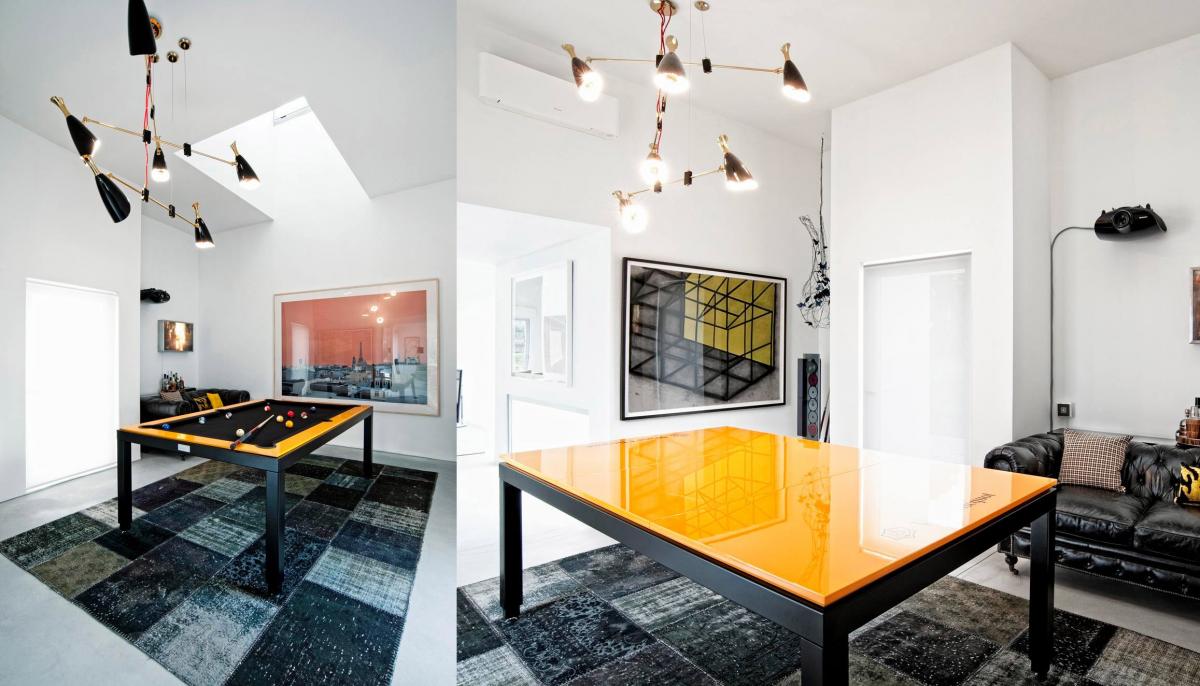 The Fusion Pool Table Diners also feature a protective sheet that goes below the wooden slabs when in dining table form that protects from spilled drinks or food, the table becomes a 7.5 foot pool table when in billiard mode, and measures 90.5 inches long x 52.75 inches wide x 29.5 inches tall in total.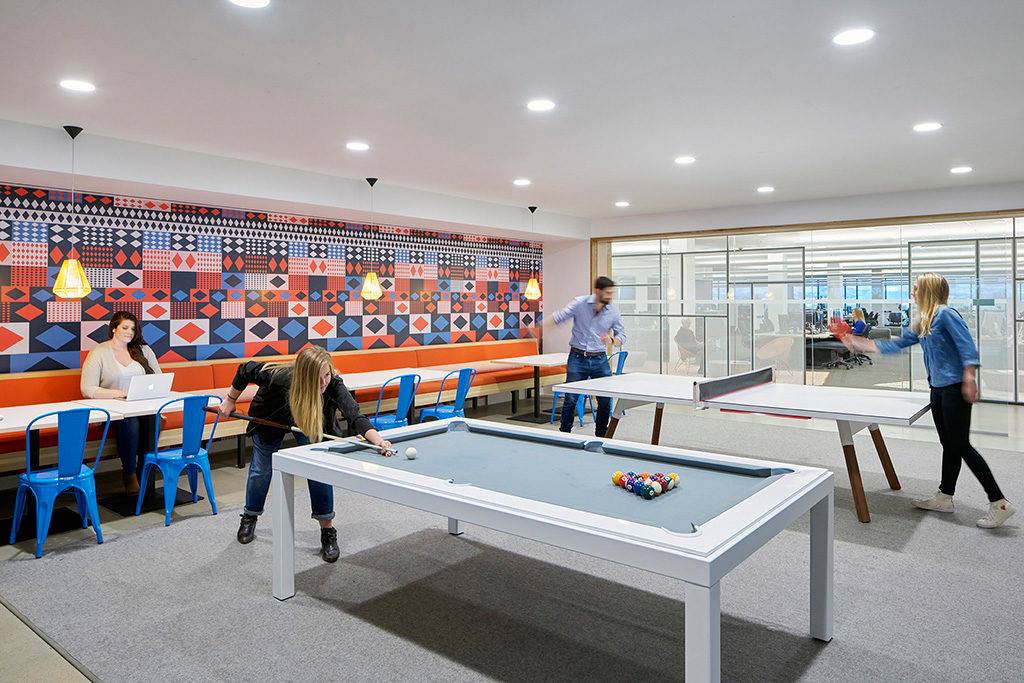 Since Fusion Tables doesn't actually sell the unique dining table pool tables directly, you'll need to find a dealer that either sells them online or locally in your area. We've found a few places that sell the tables online, which we've listed below.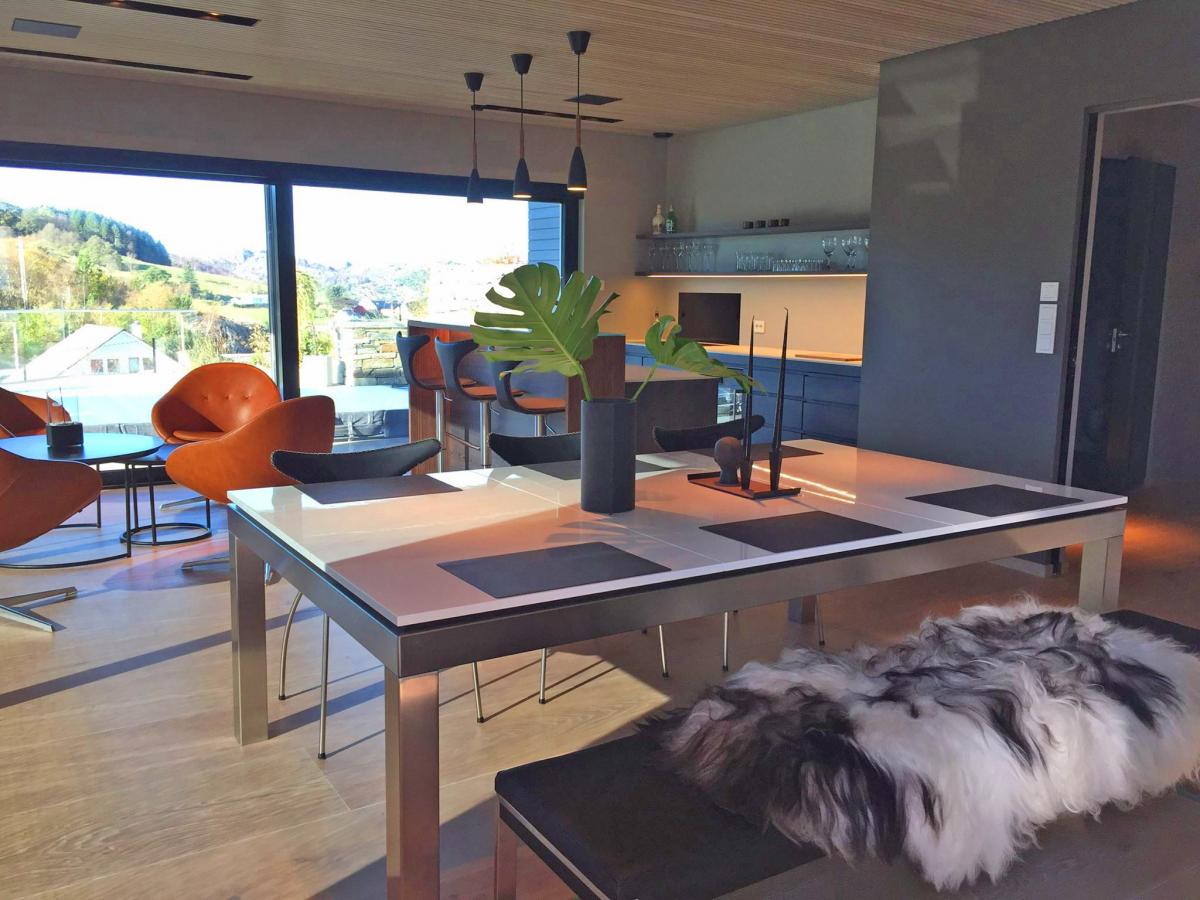 Here's a few places we've found where you can buy the Fusion Pool Table Diners online: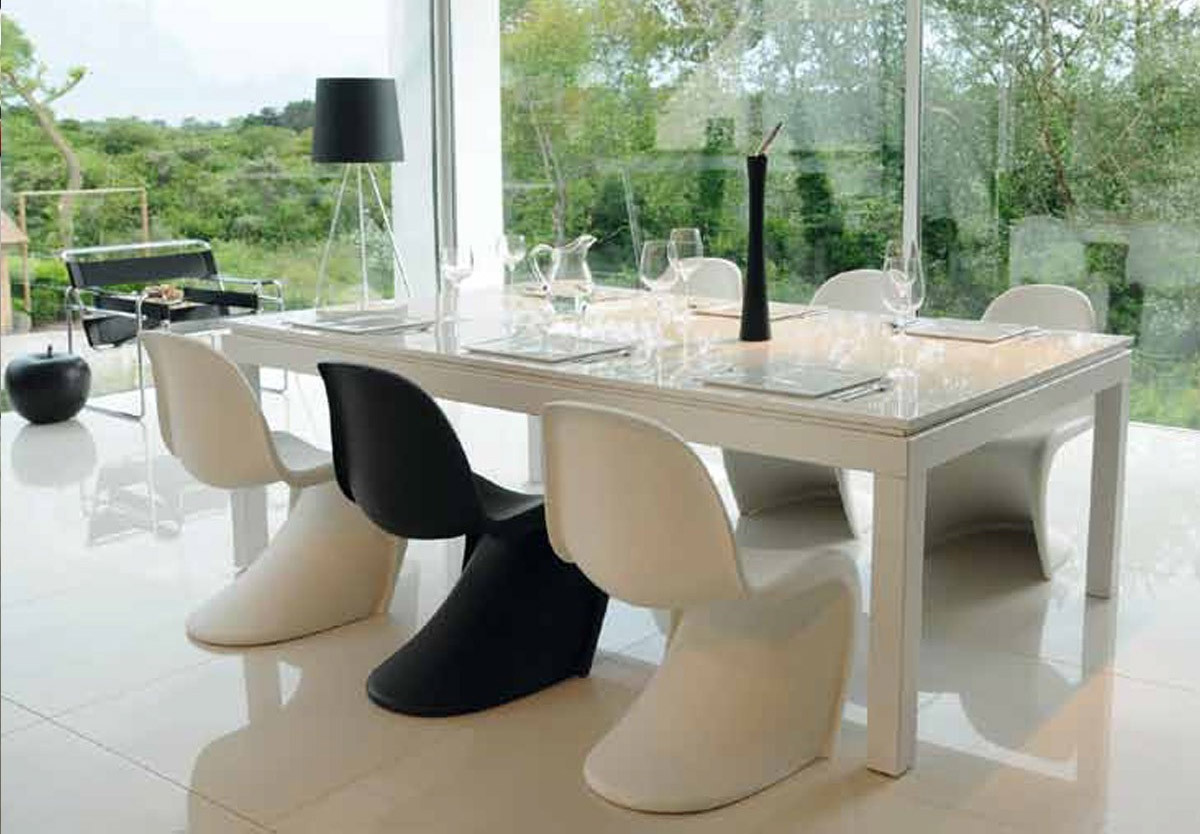 Check out the Fusion Pool Table dining table combo in action via the video below.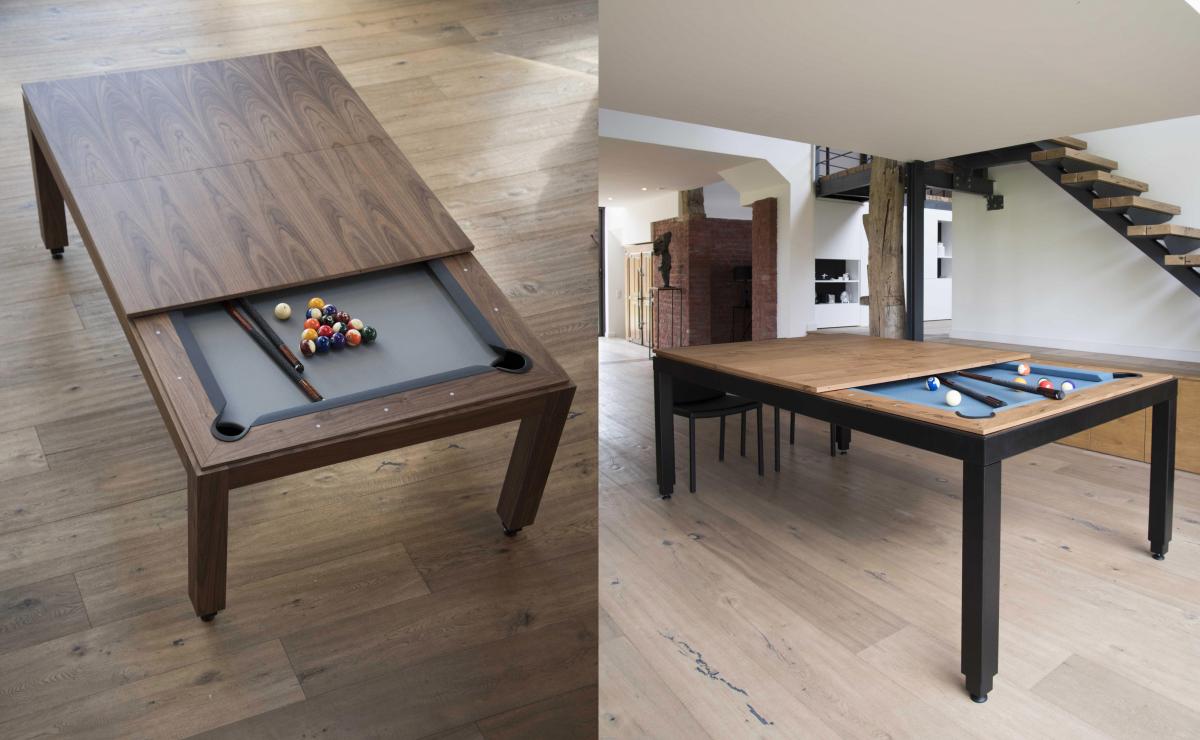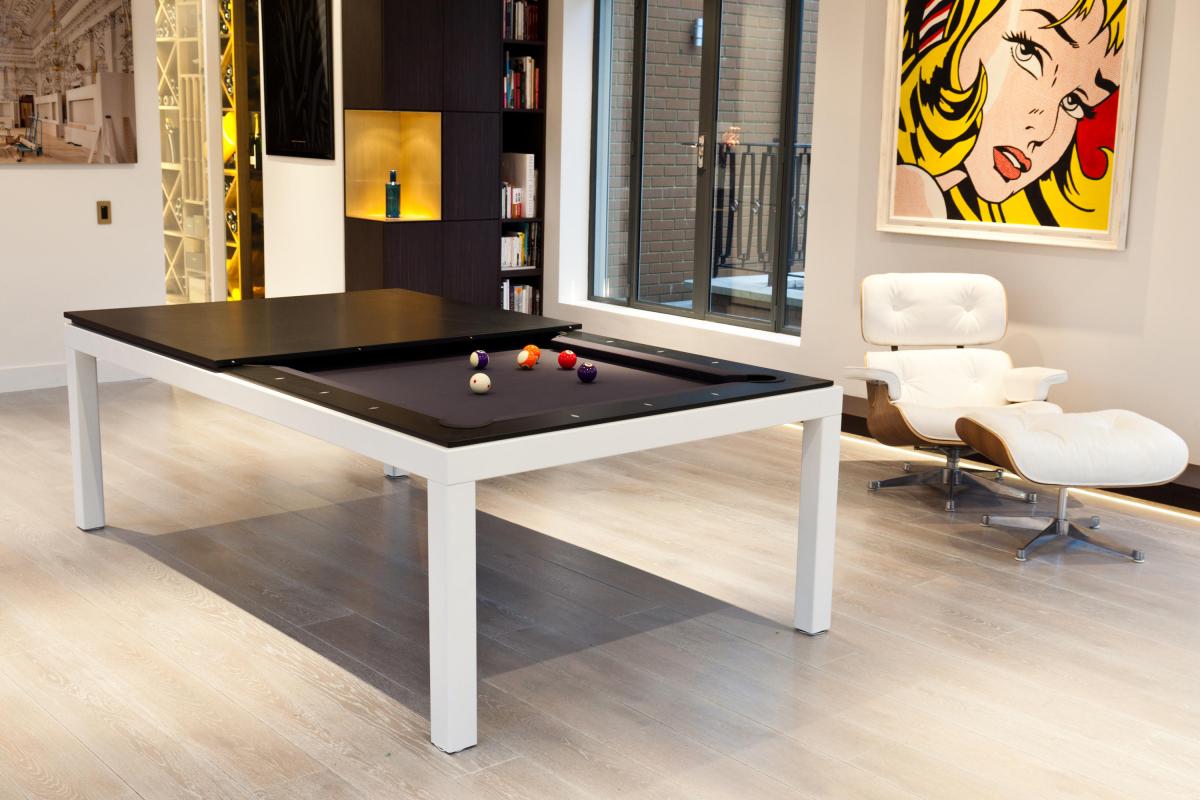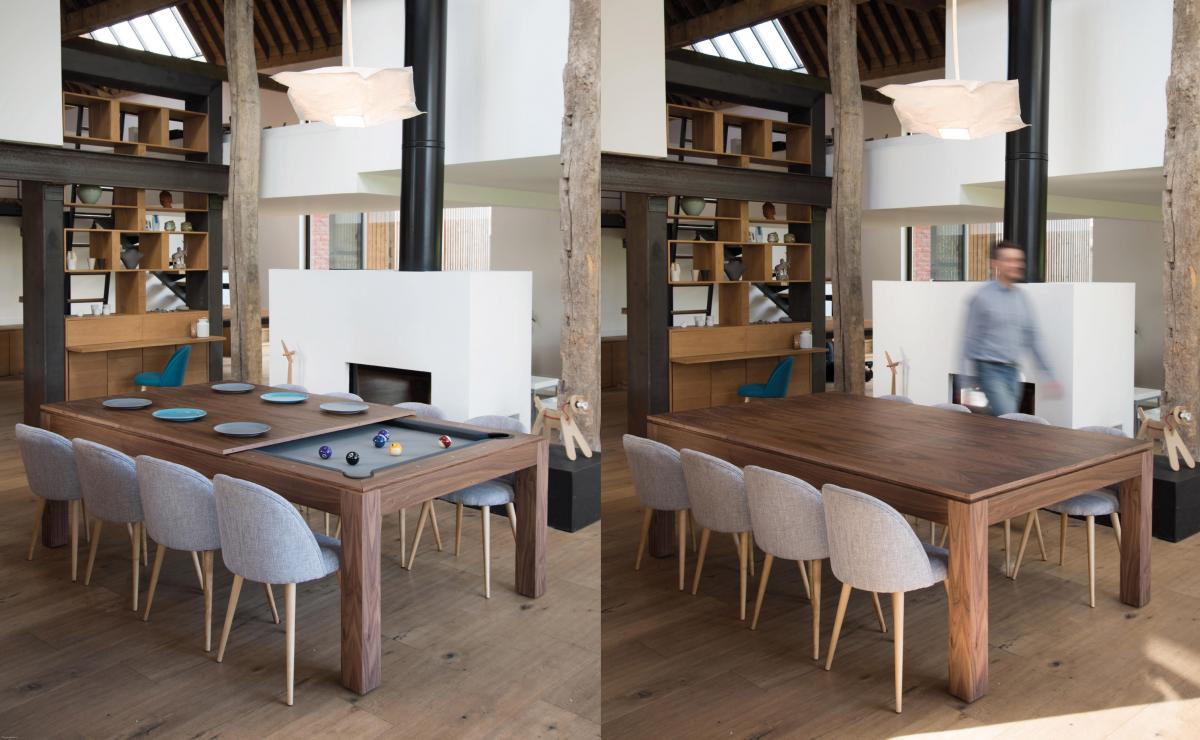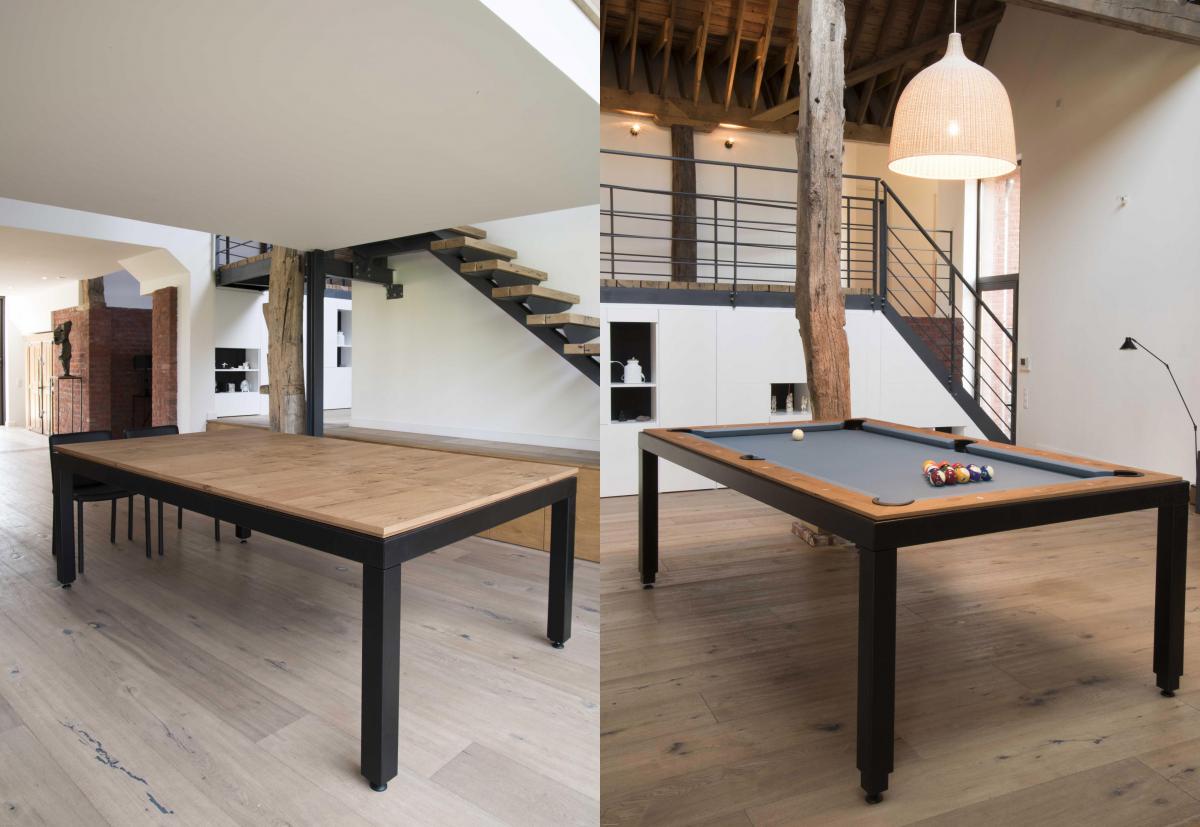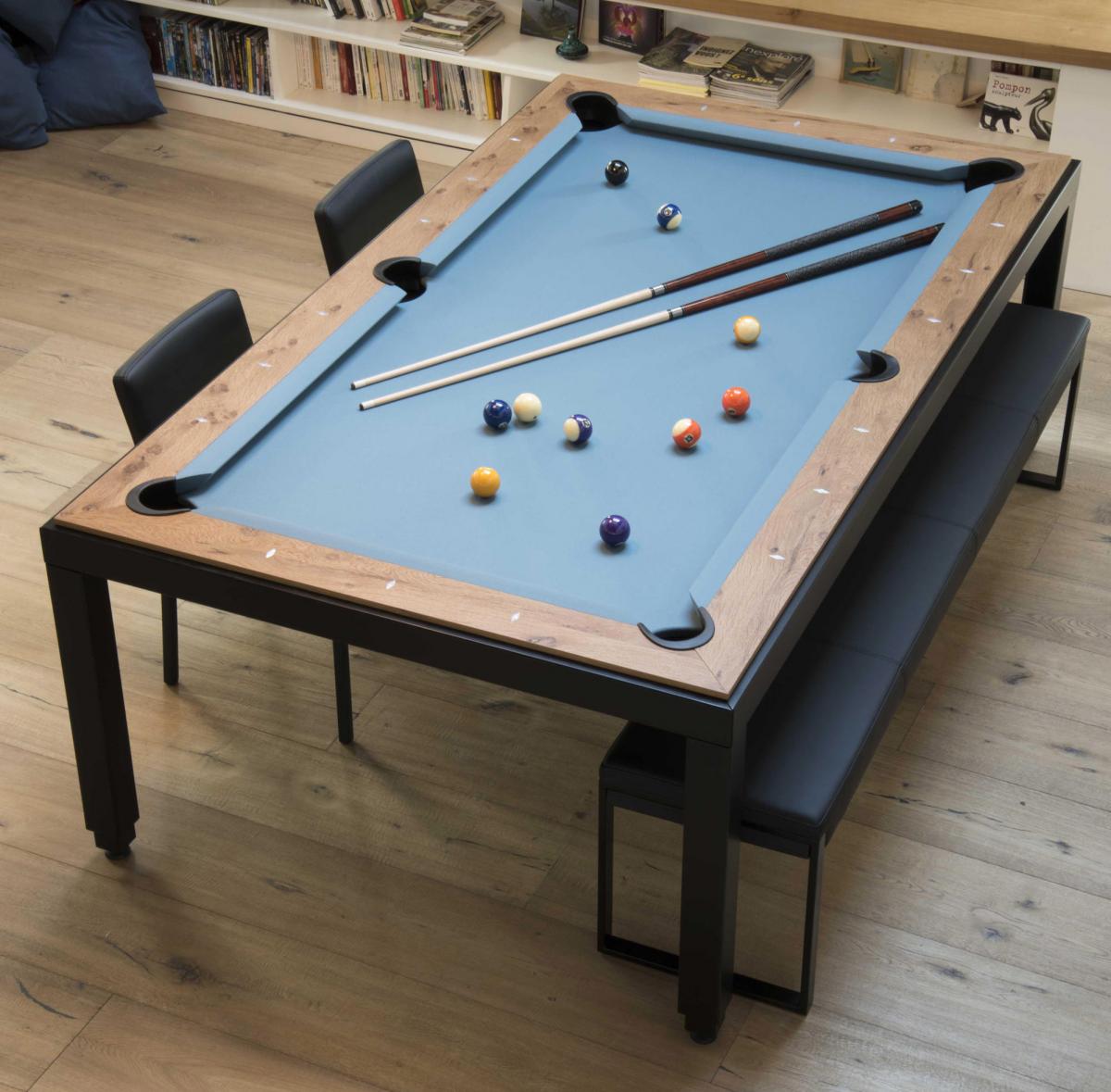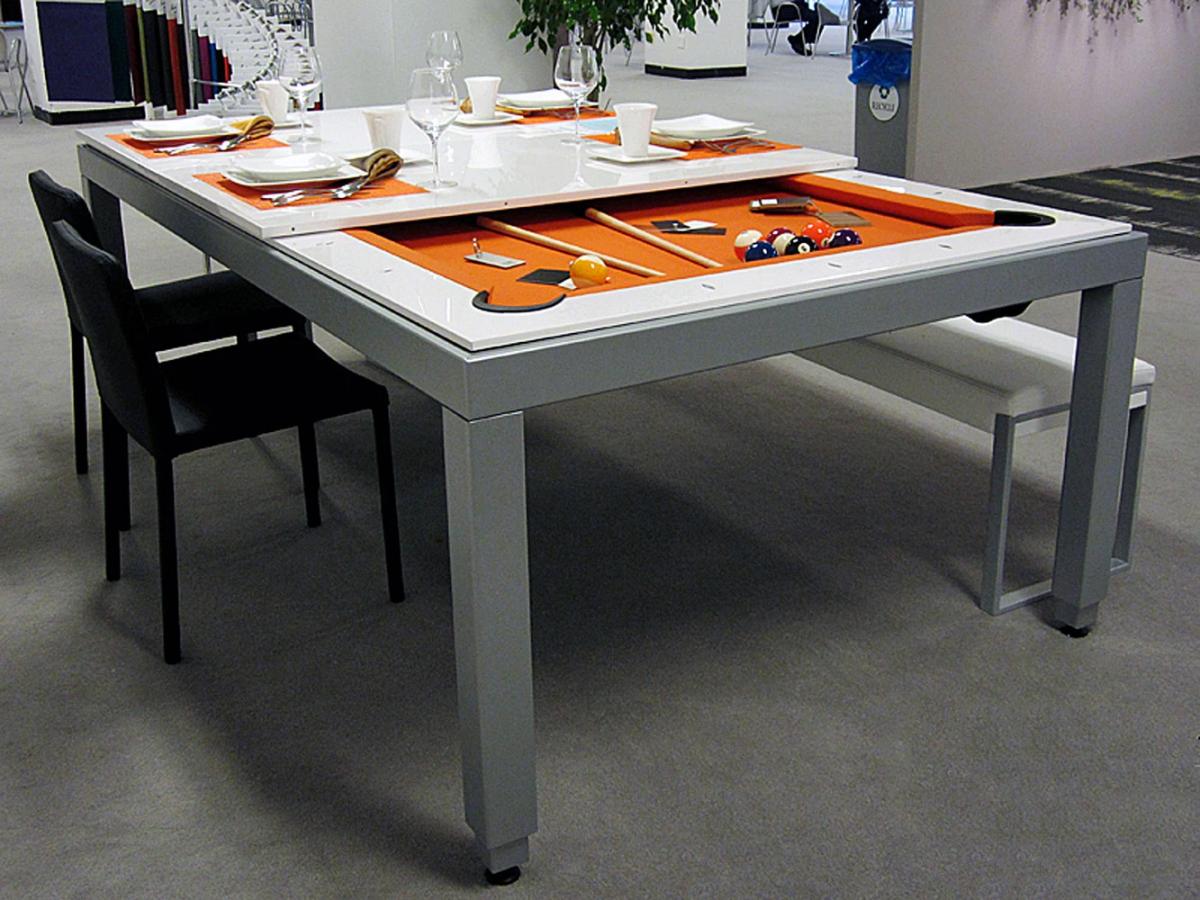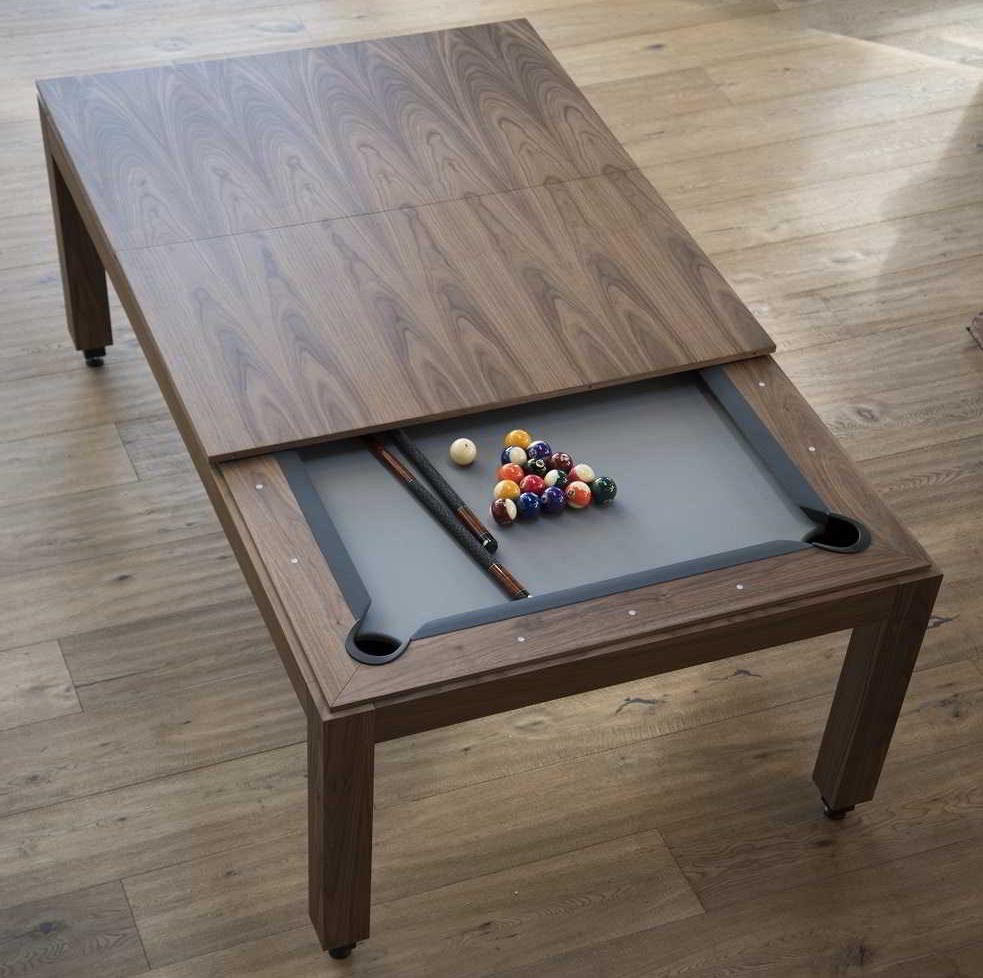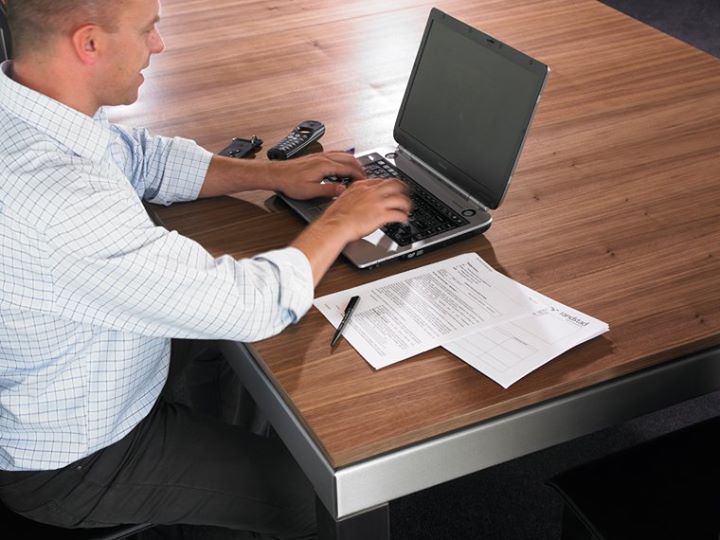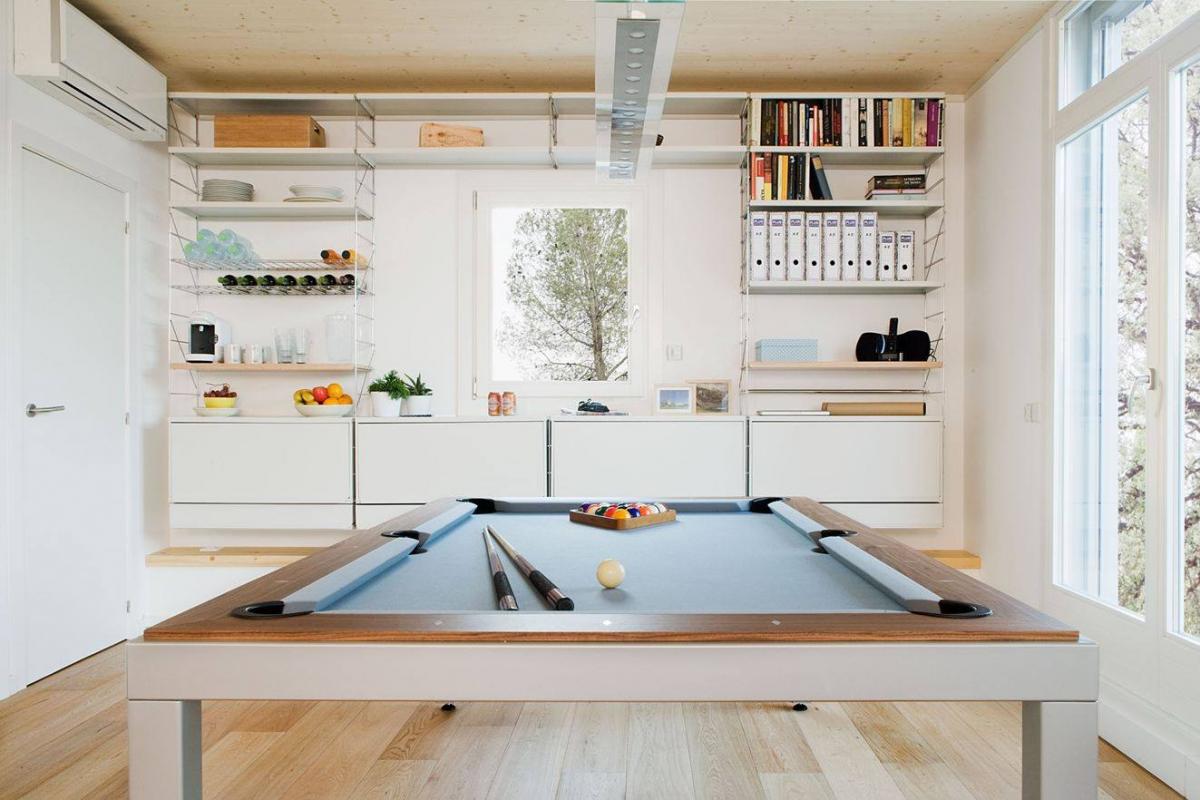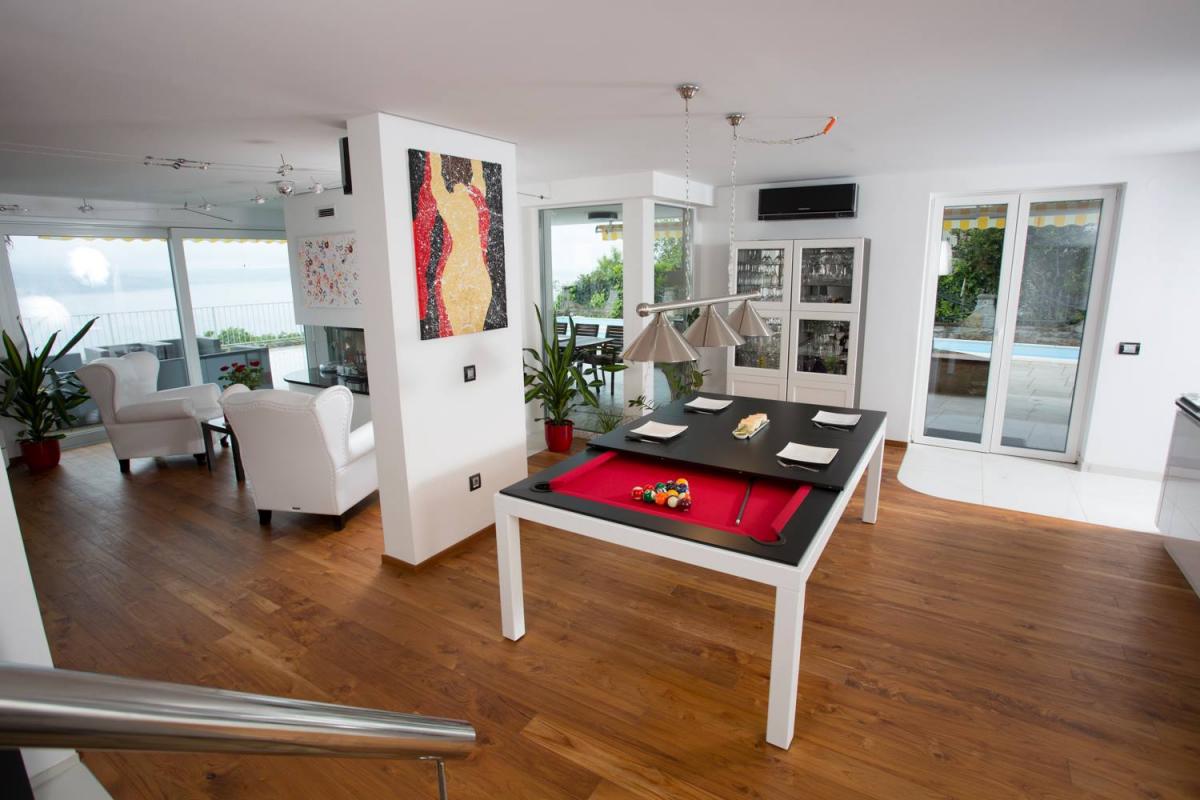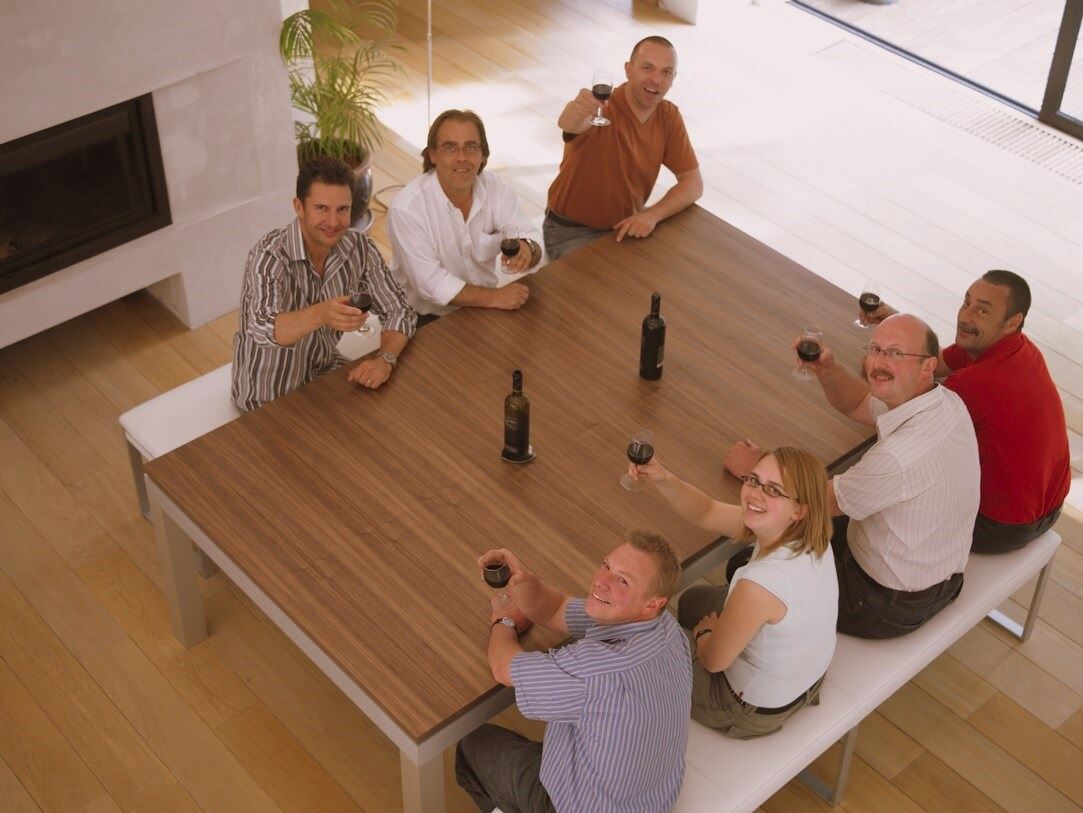 Subscribe To Our YouTube Channel