This Handheld Coffee Maker Lets You Make an Espresso Anywhere
By Ryan on 06/03/2020 10:32 AM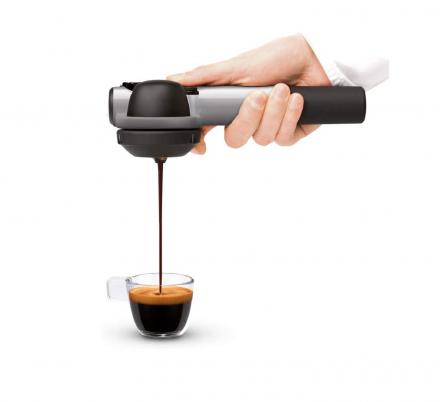 Chances are if you prefer an espresso over regular coffee, you're either from outside the U.S., you have some sort of caffeine addiction, or you just consider yourself a fancy lad. Whatever your reason is for drinking espresso is, you should probably know that there's a new gadget that made it that much easier to drink an espresso wherever you are. It's called the Handpresso Pump, and it allows you to pump it up to build the proper amount of pressure to pour an espresso coffee, whether you're hiking on the side of a mountain, or just in your car.

Versions: Hand Pump | Auto | Colors
How the Handpresso portable espresso maker works is, you simple add in hot water from a thermos or from a campfire kettle, add in ground coffee or a coffee pod, pump it up to 16 bar pressure, unlock the safety mechanism and start pouring your espresso into your cup or mug. The unique portable espresso machine is small enough that it can go with you anywhere, so you can have a hot espresso while traveling in car, plane, on a bus, while camping, hiking, at the beach, and more.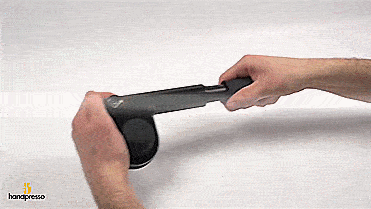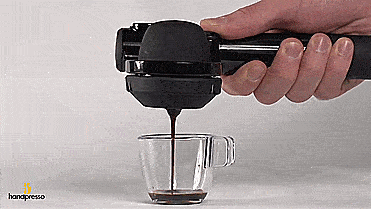 You may recall our previous post on the Handpresso Auto which lets you heat and make an espresso right in your car using your car's 12v power adapter port. The great thing about the this Handpresso is that it allows you to make a coffee anywhere without any power since it uses a hand pump to build the pressure to pour the espresso.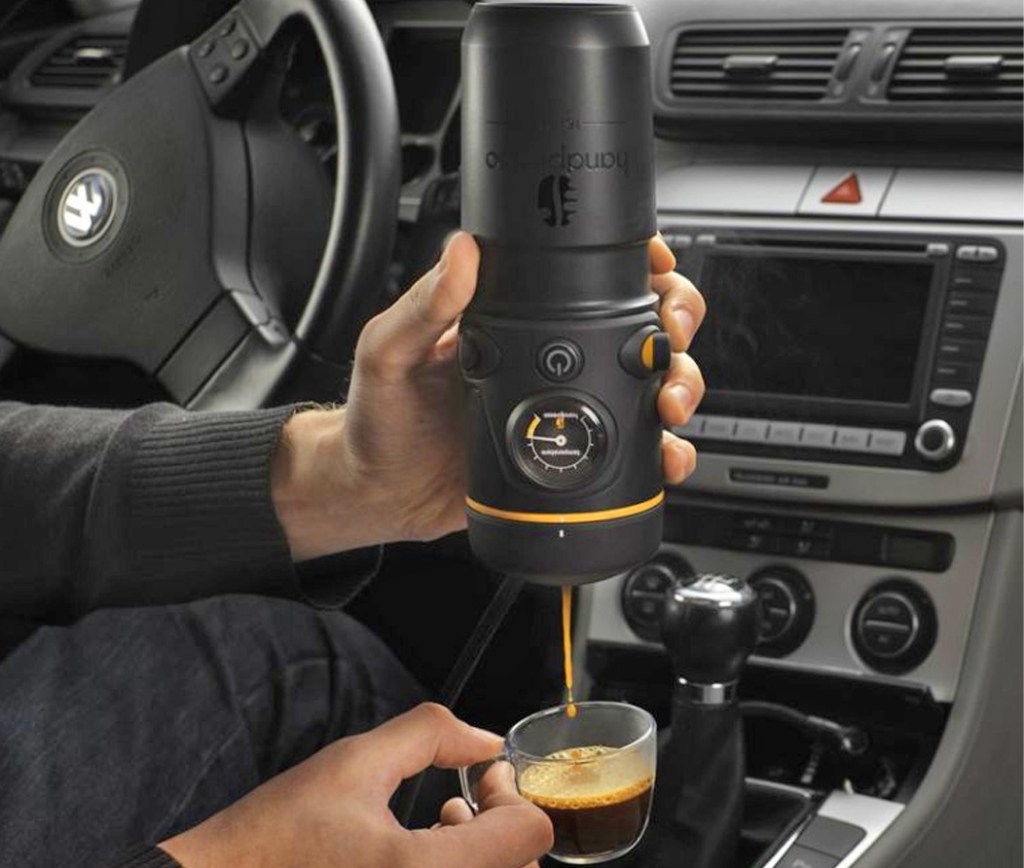 The Handpresso Auto (espresso maker for the car) - More info here
The hand-pump portable espresso machine is made from aluminum, comes with an adapter for use with E.S.E. pods, has super easy maintenance and requires virtually no maintenance. The uniqyue portable espresso machine brews cups with up to 16 bar pressure using the built-in hand pump, and in total it measures just 8.5 inches long x 4 inches wide x 2.75 inches deep, so it's a great size to throw in a backpack, purse, or tote bag to take with you anywhere.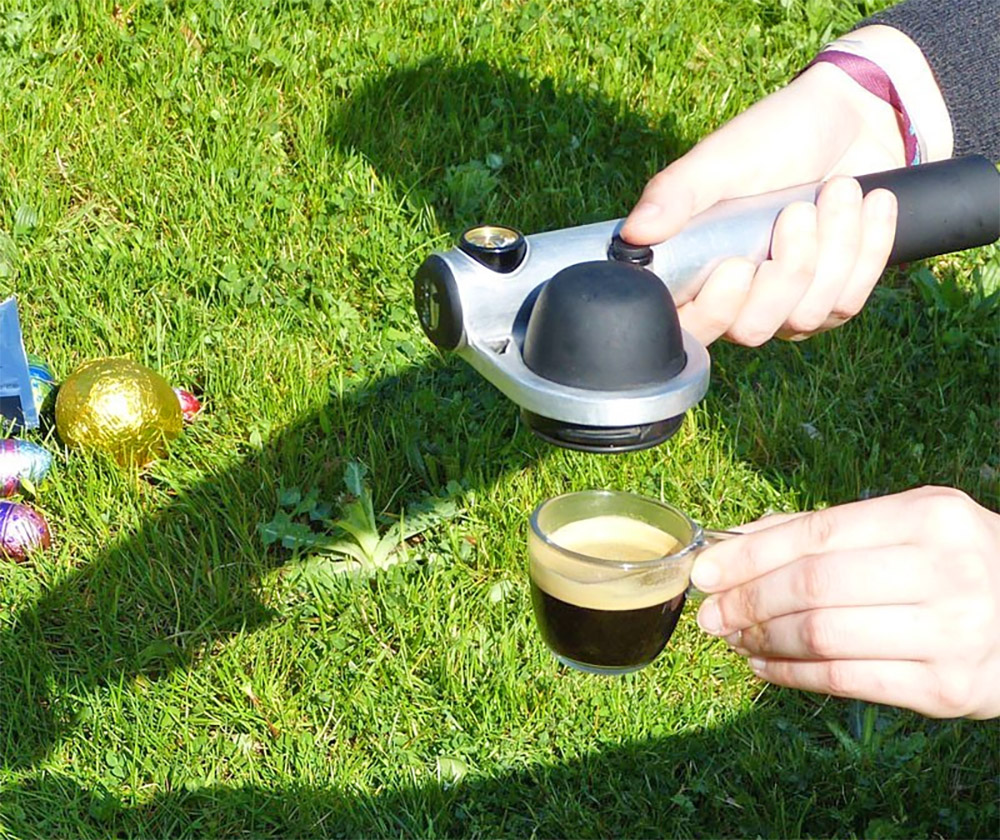 Check out the hand pump travel espresso maker in action via the video below.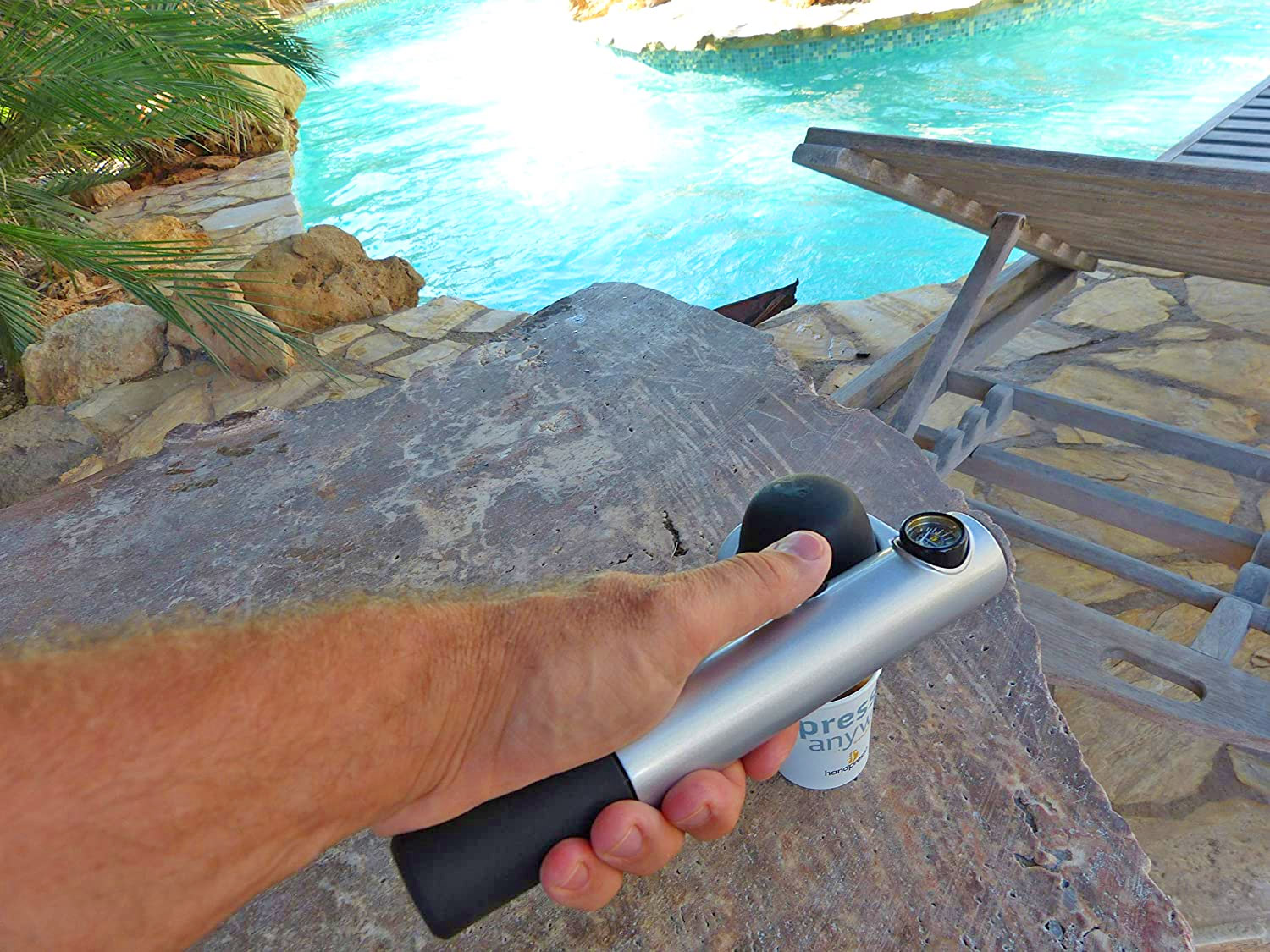 You can also get the Handpresso Pump in a few different colors choices besides just aluminum, which you can find here.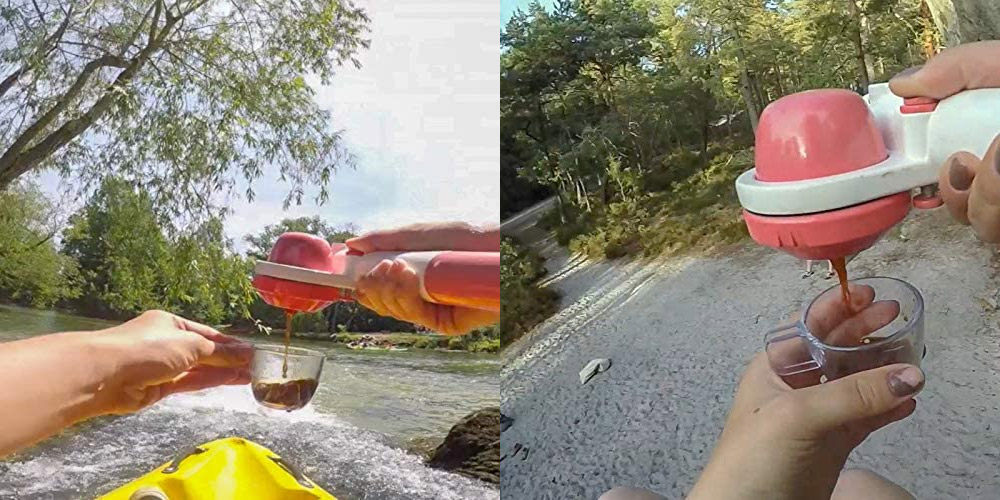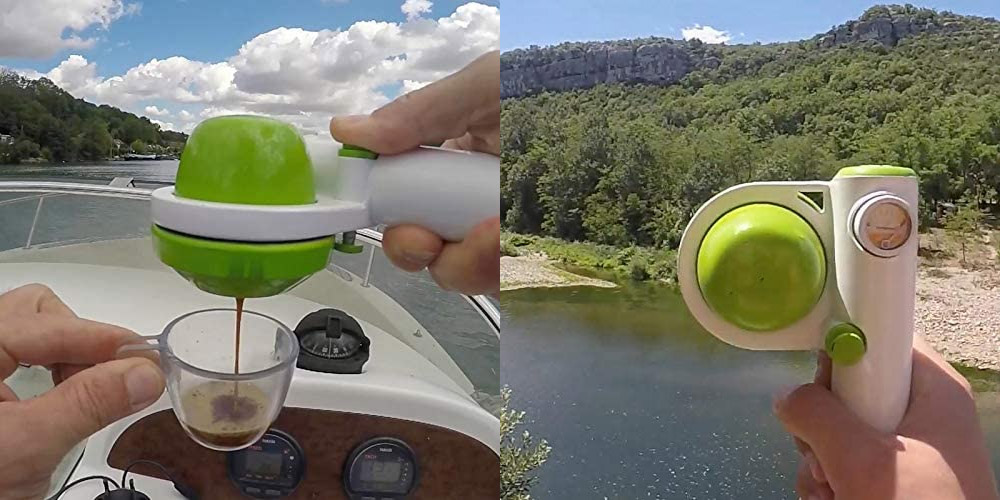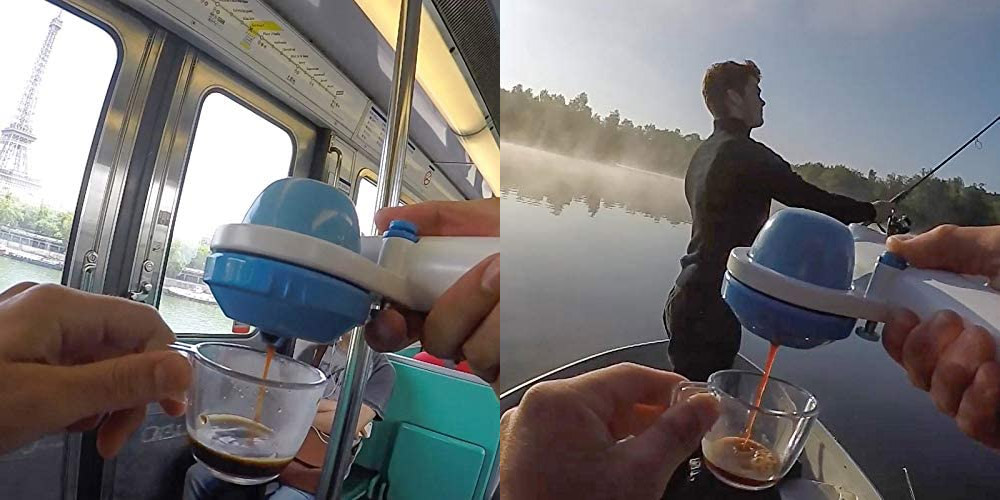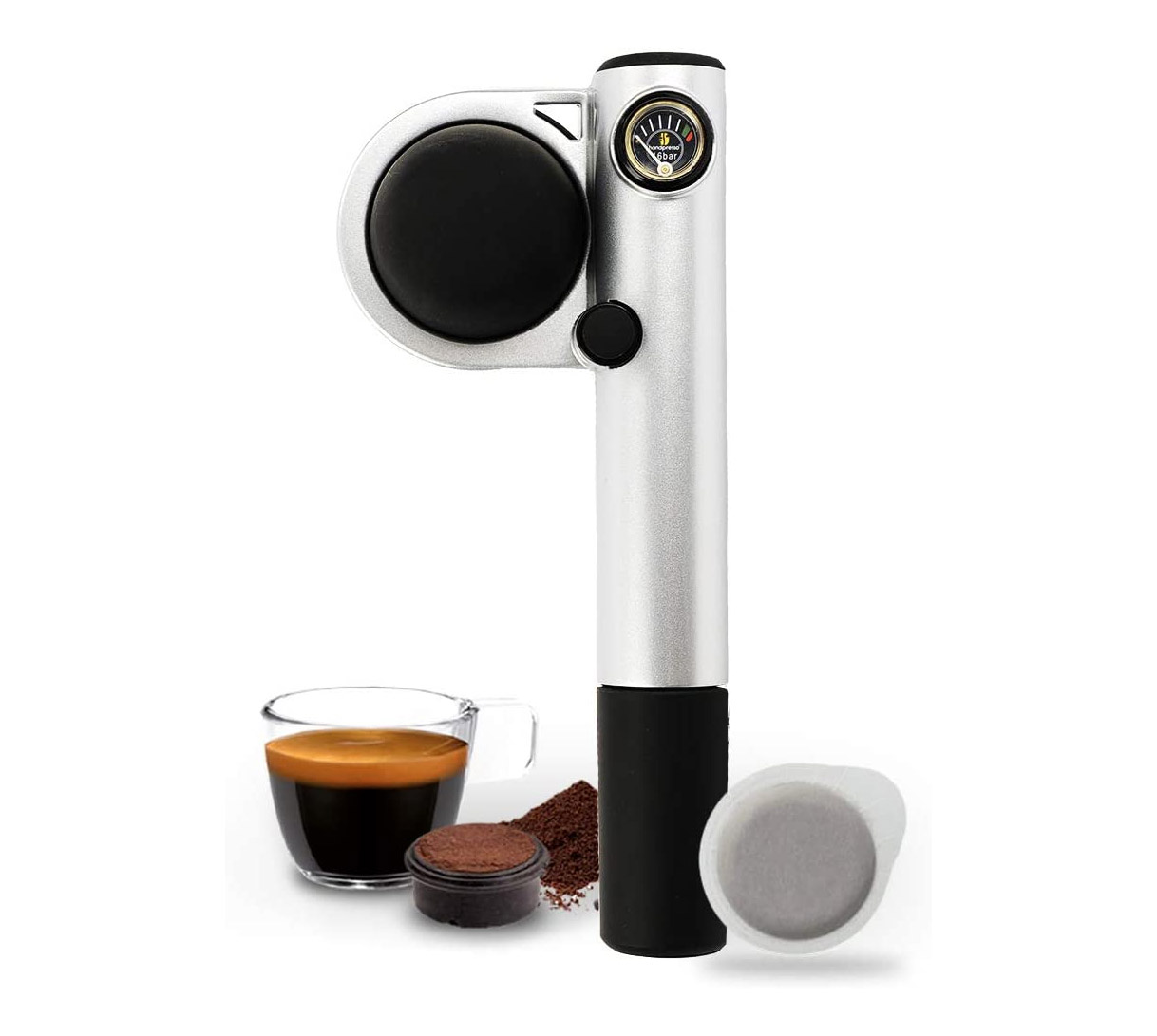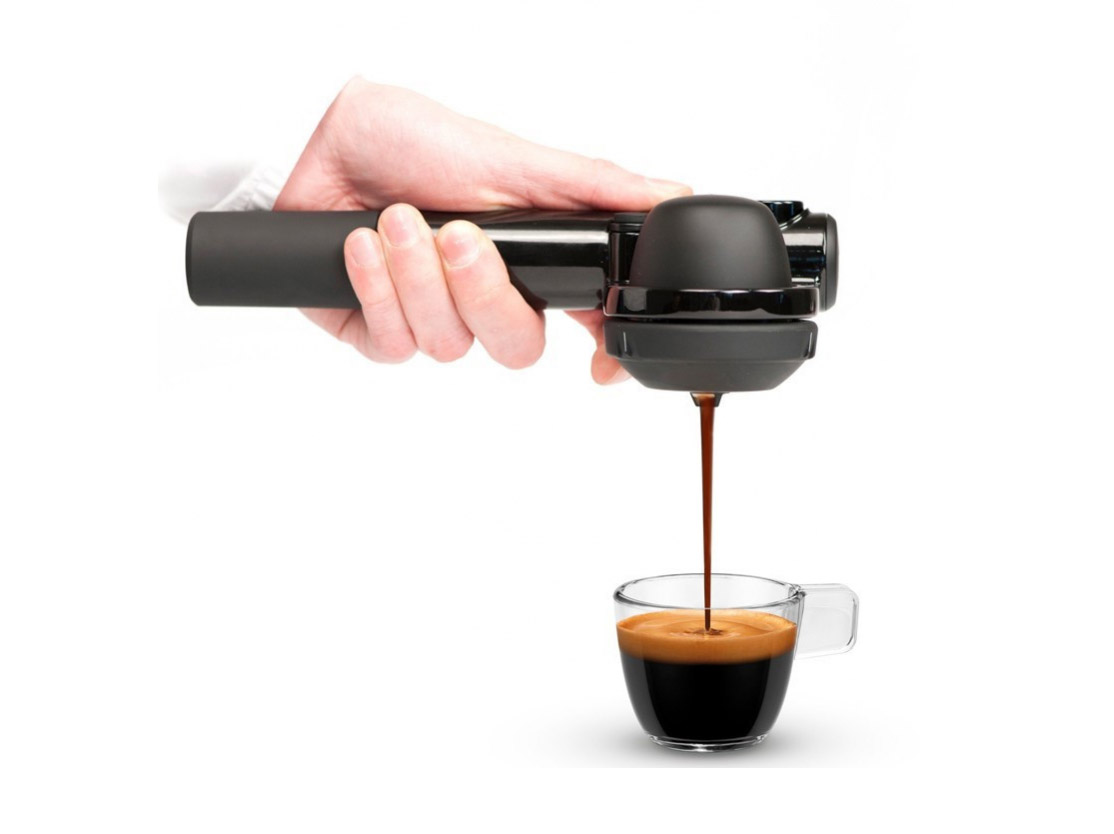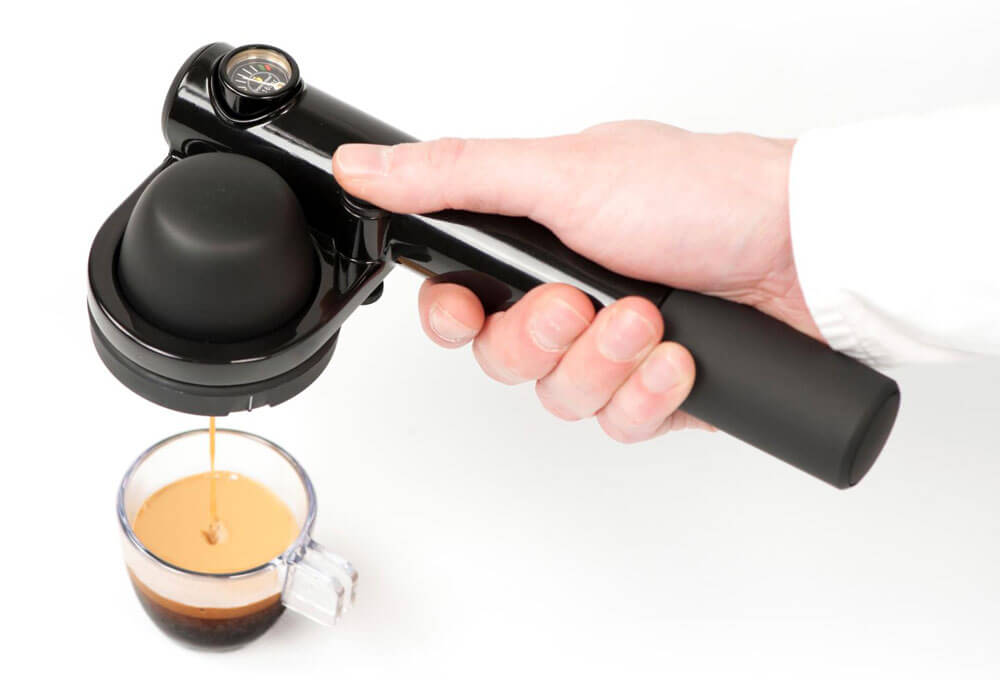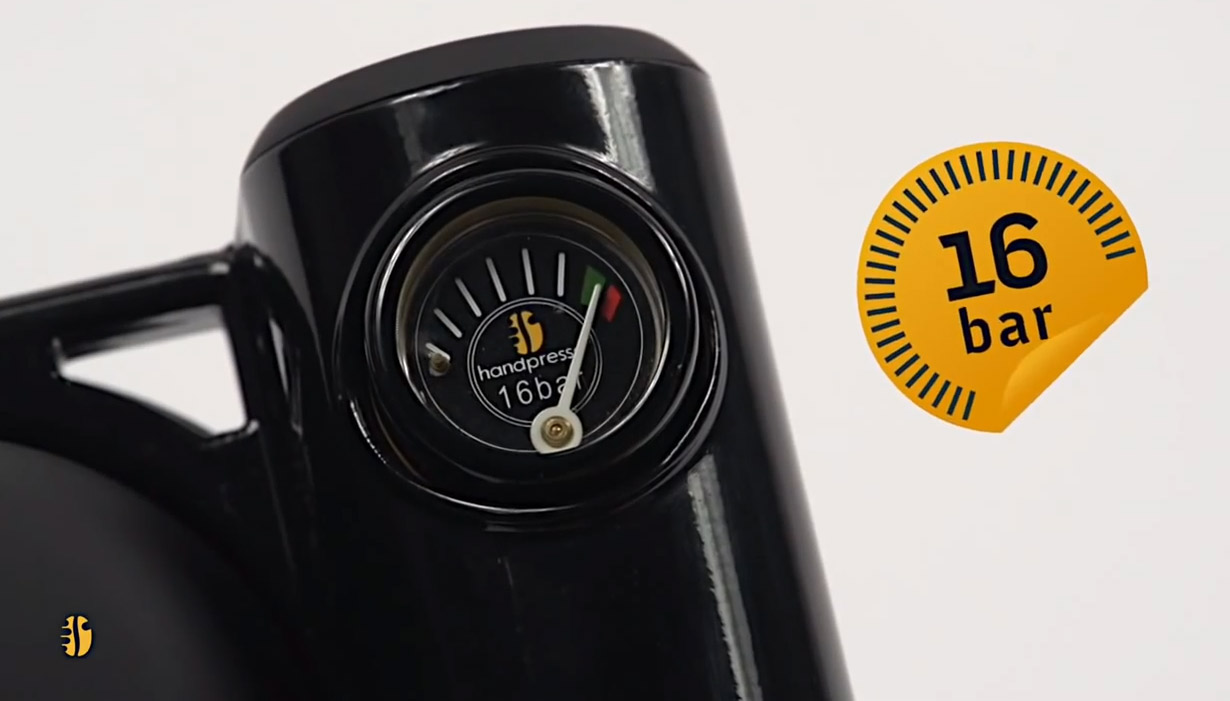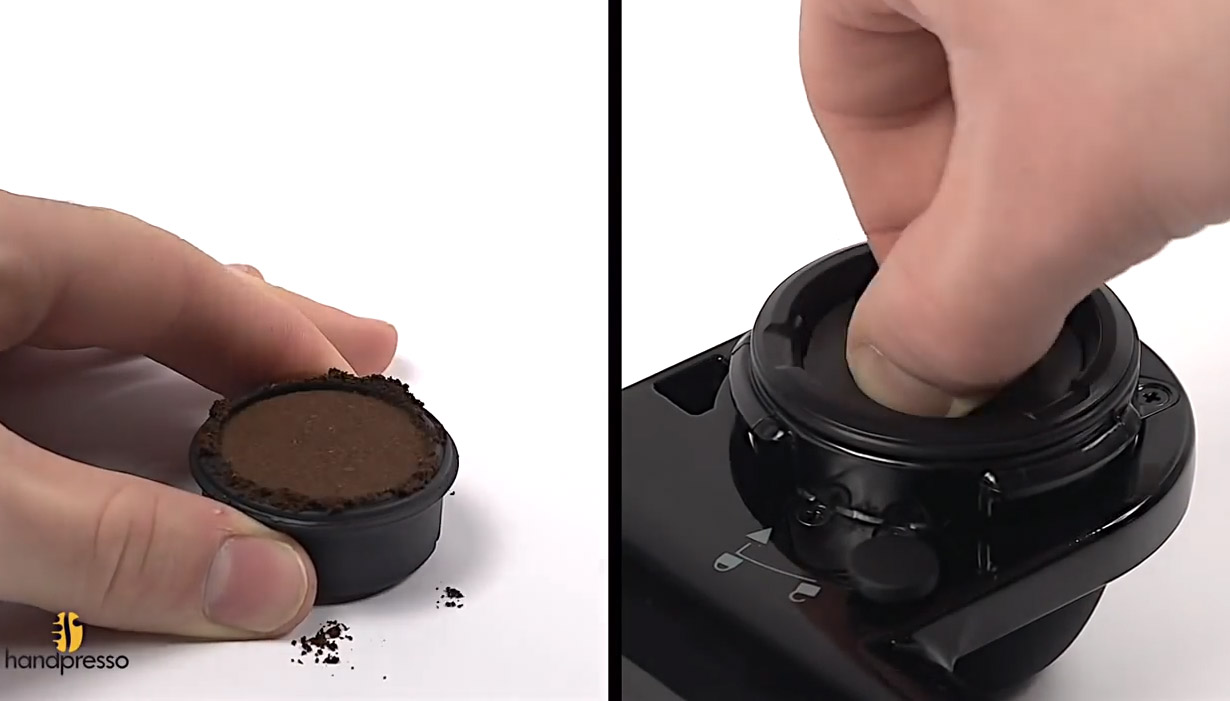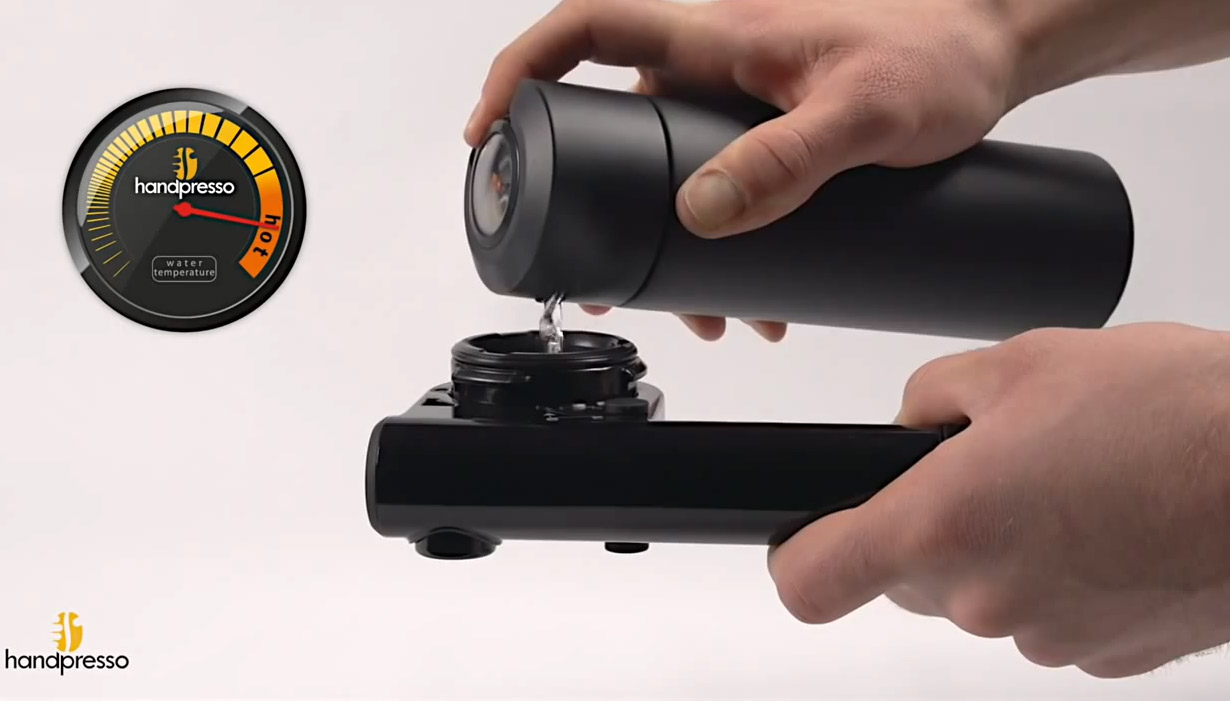 Subscribe To Our YouTube Channel