USB Heated Blanket Connects To Your Desk and Has Hand Warmers
By Ryan on 10/07/2020 11:27 AM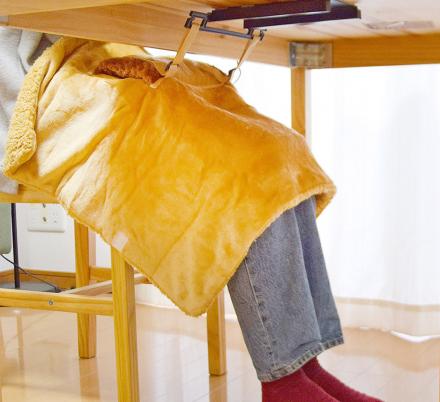 You've probably seen the heated hand warmers for the office, the heated driving blanket, heated massaging slippers, the heated camping chair, and all of the other amazing heated gadgets we've featured in the past that'll keep you nice and toasty no matter where you are. But this new heated blanket for the office might take the cake. Not only is it a powered USB heated blanket that plugs right into a wall outlet or your computer, but it also mounts right under your desk so that it won't ever fall off your lap while you're working!
Not only does the heated office blanket mount under your desk to prevent it from falling off your lap while you work, but it also makes it so that it's always there under your desk each time you sit down. This prevents you from having to fold it up and replace it on your lap every time you get up out of your desk chair.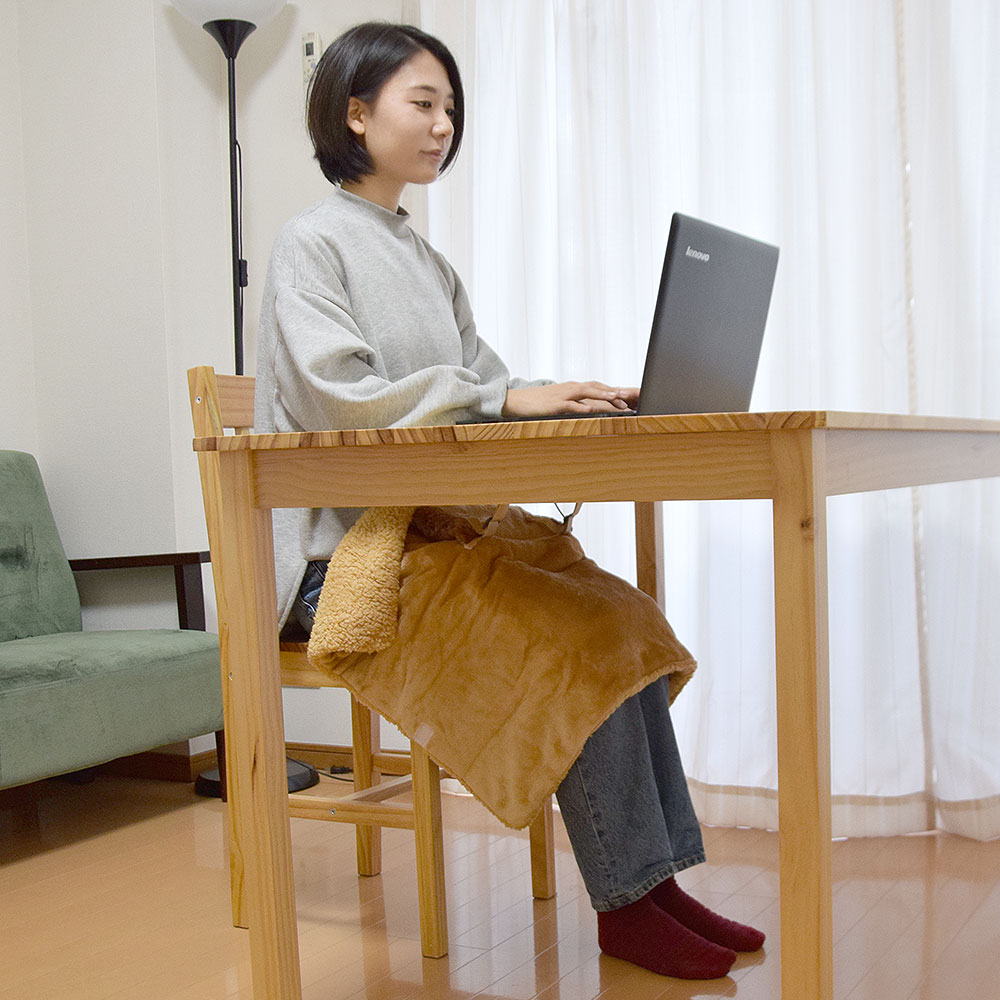 There are two straps that attach to the top of the blanket and are adjustable so that it can fit any height of desk to perfectly sit on your lap while you work and keep you nice and toasty. It's perfect for people who are constantly cold at the office whether their workplace keeps the heat way too low in the winter, or the air-conditioner way too high in the summer.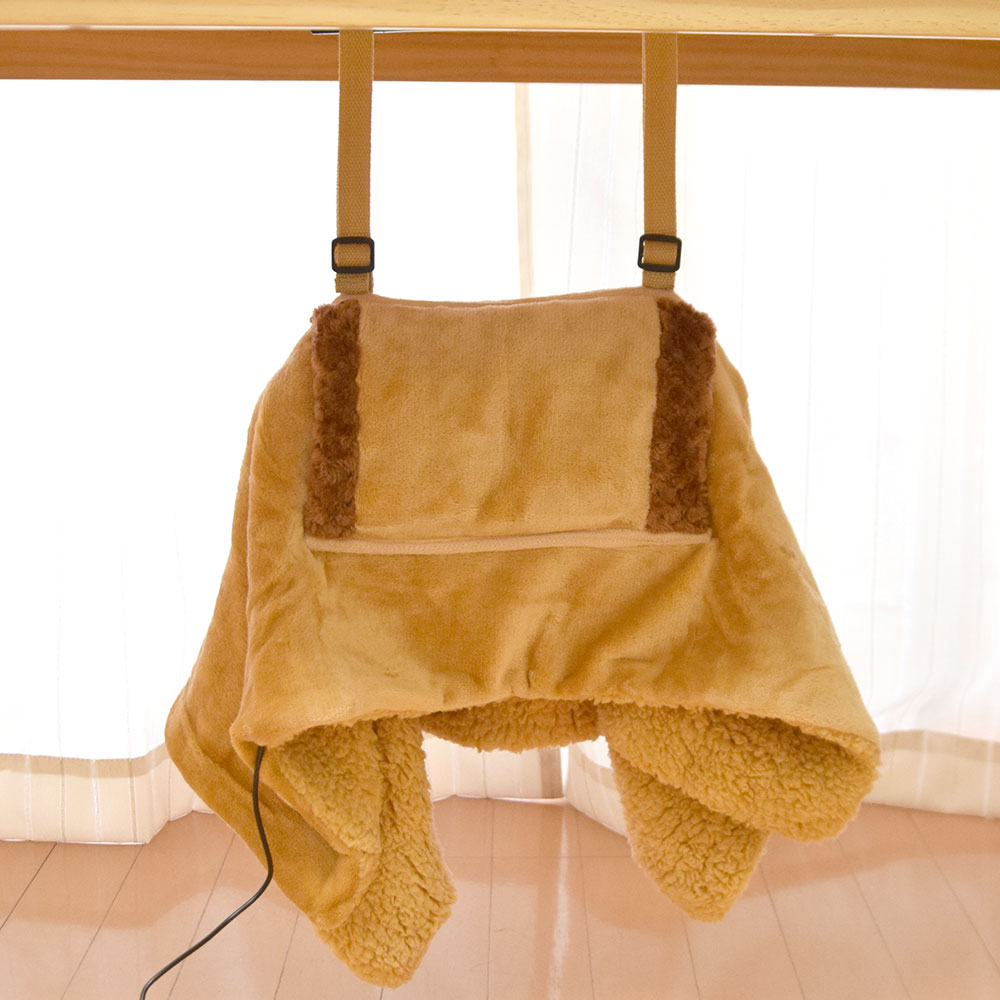 One of the coolest features of the heated office blanket might be the fact that it has hand sleeves on the top of it. This way when you fingers or hands are feeling crispy cold at the office, just stick them in the heated sleeves for a few seconds to warm them up. It's similar to a heated hand warmer packs that quarterbacks use in football, except this one's attached to a heated blanket.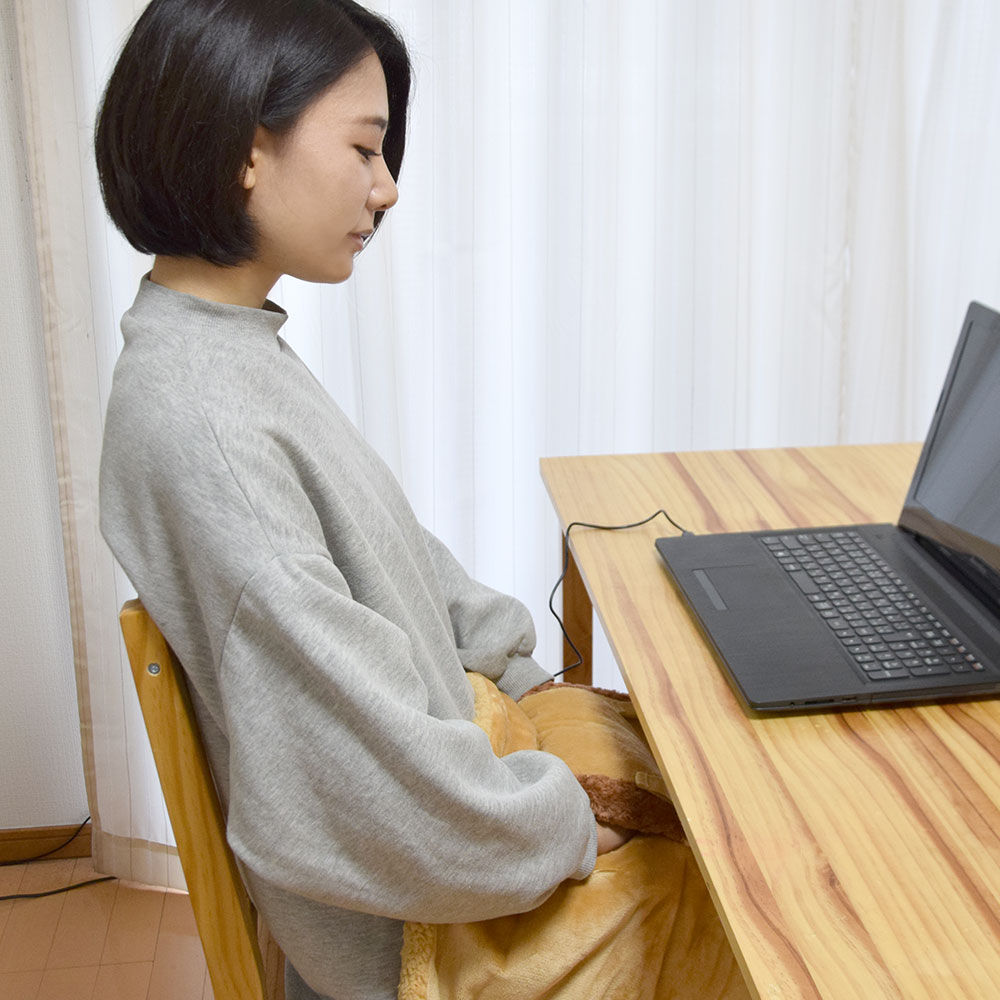 Similar to a kotatsu table, the USB heated office blanket will keep all of the heat trapped on your lap and prevent you from having to refold your blanket every time you get up from your chair. When you get up from your office chair, the heated blanket will be left hanging right under your chair and ready to be instantly used again once you sit down. This also means you'll have to clean the blanket less often as it won't fall to the floor as often.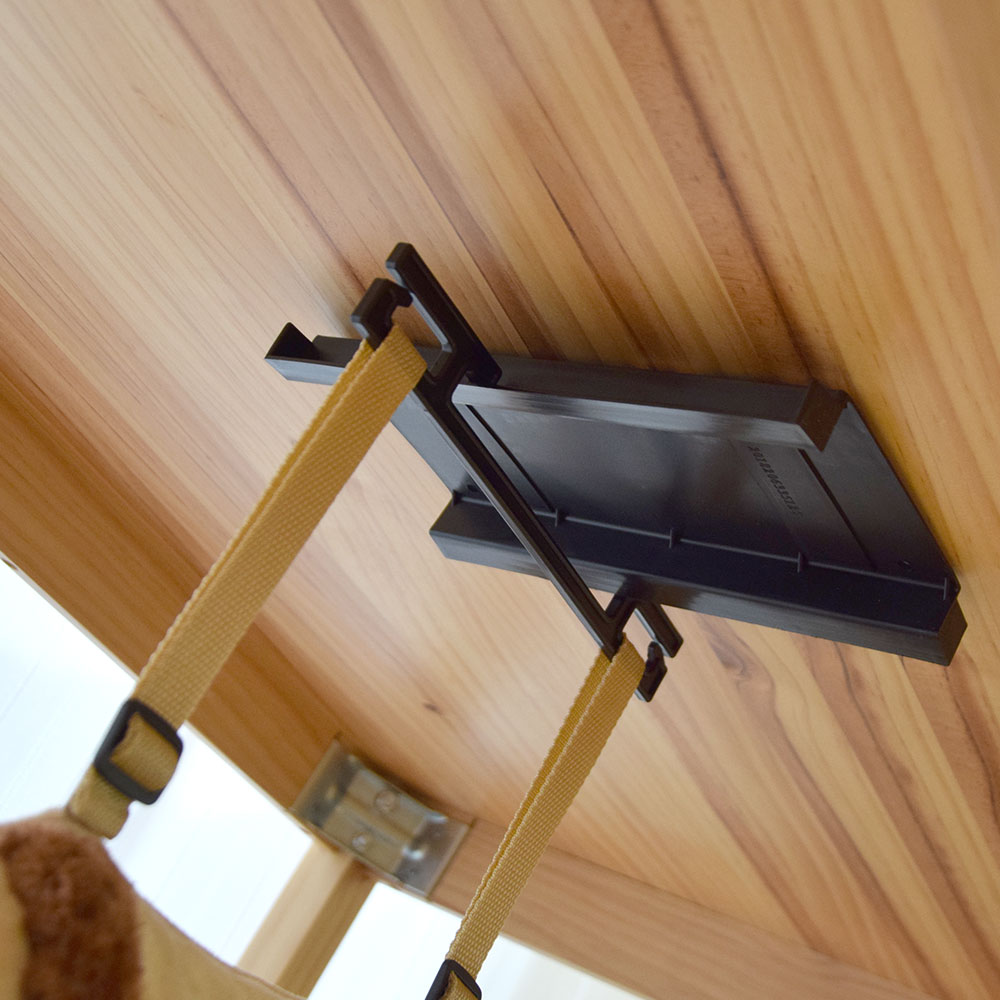 The heated office blanket is powered by a USB cord that can be plugged into your laptop, a USB hub on your desk, or even a wall outlet using any USB-AC adapter (not included). The power consumption is just 8 watts, so no worries on tripping a circuit breaker or increasing your electric bill.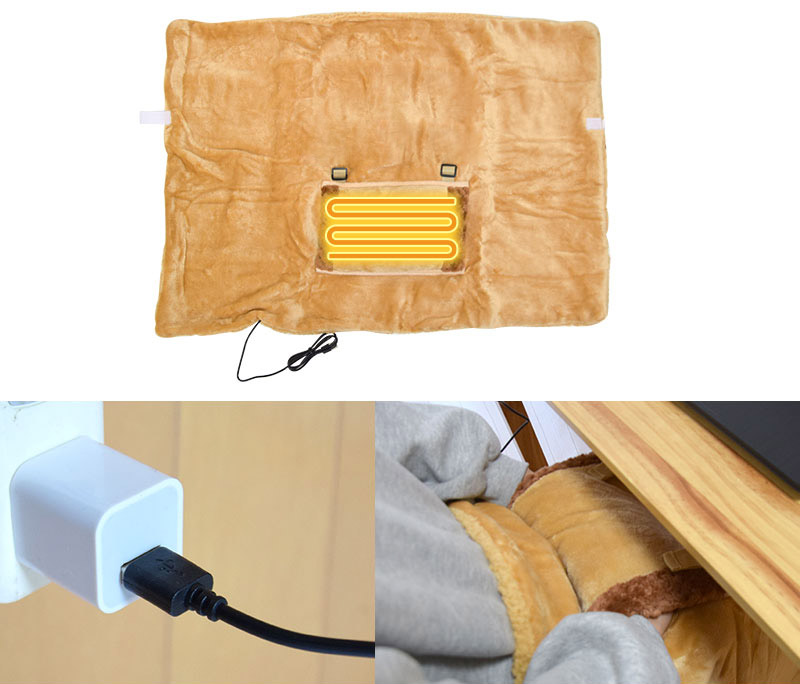 The USB heated office blanket and hand warmer should be hand-washed only (while preventing the USB cord from getting wet), the straps that mount under your desk can be extended up to 6.3 inches in length, it's super easy to install under your desk and includes everything you'll need to install it, and it can heat up to a temperature of 122 degrees Fahrenheit.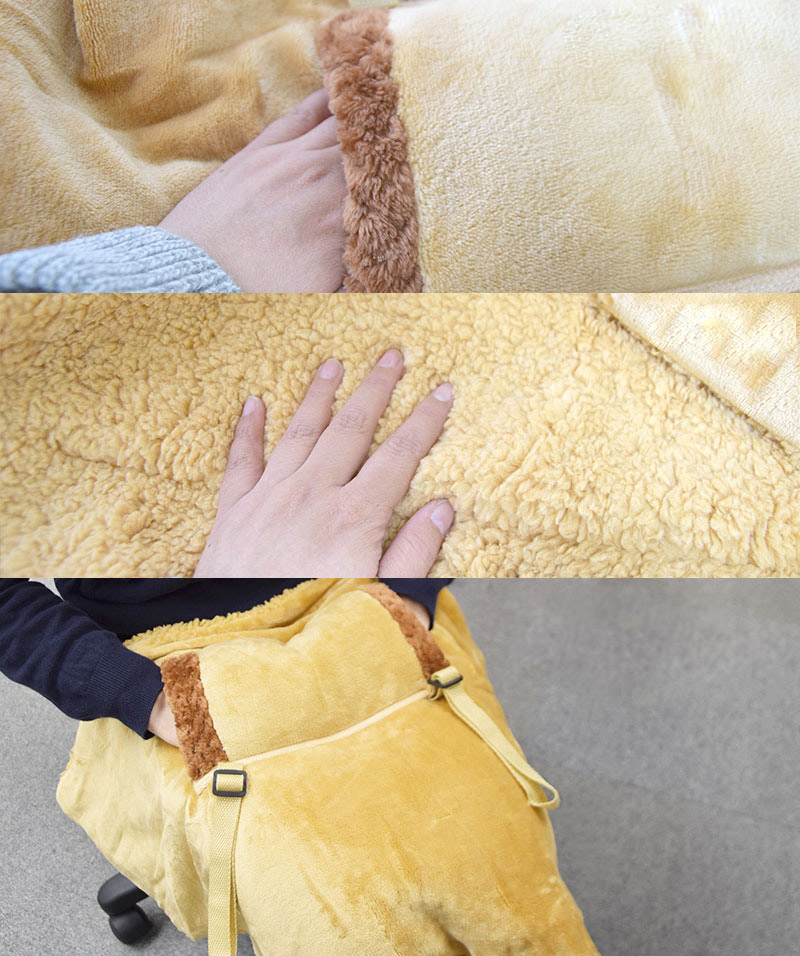 The heated office blanket mounts under your desk using a series of 3M adhesive strips.