Electric Heated Driving Blanket Plugs Into Your Cars Outlet
By Ryan on 11/22/2019 11:41 AM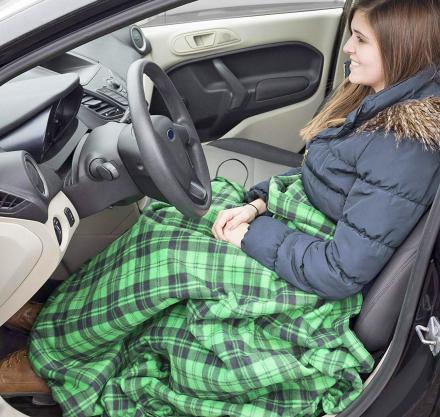 When driving in the frigid winter of the north in the midst of January or February, the heat that comes from your car vents just isn't enough sometimes. Sometimes you need a heated steering wheel, a heated seat, and now, a heated blanket to put on top of your legs. This unique driving heated blanket plugs right into your cars 12-volt outlet so you can keep nice and toasty when driving anywhere during the cold winter.

View all color options here
The driving heated blanket plugs into the cigarette lighter port in any car, SUV, truck, or RV, and is equipped with an extra long 96 inch cord so even if you're in the backseat or further, you should be able to still use the heated blanket.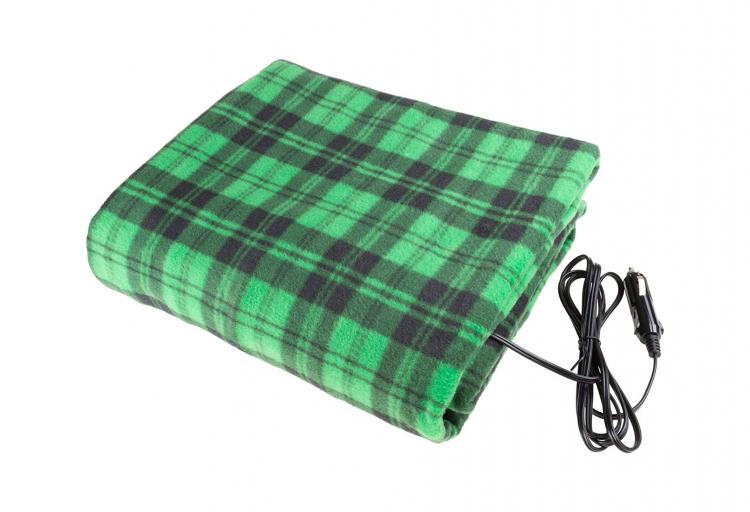 Perfect for when your car is still warming up on extra cold days, the electric heated blanket for the car is lightweight and super warm as it's filled with a thin wire that wraps around the inside of the entire blanket to keep it completely heated.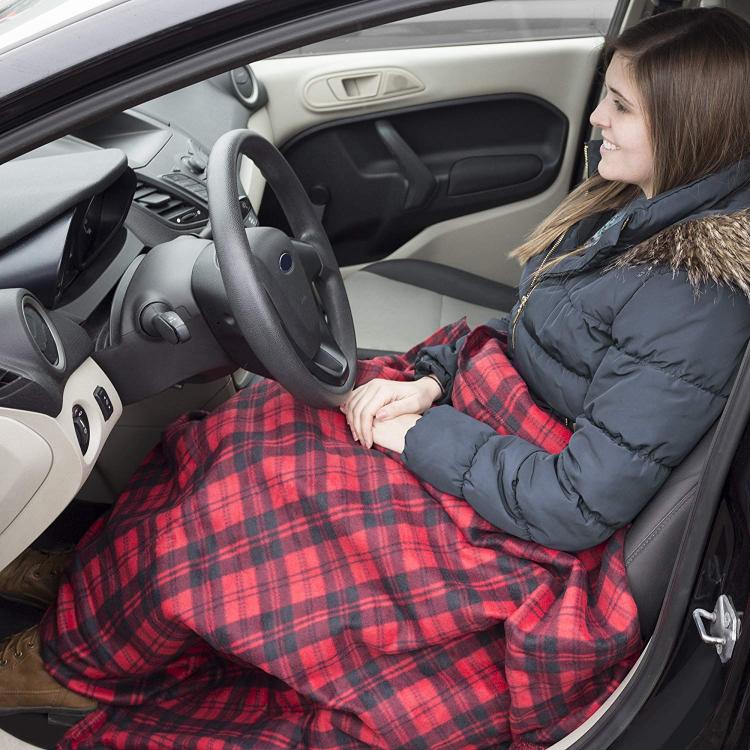 The heated car blanket easily folds up to store in your trunk or backseat when not in use, comes in a few different colors and patterns to choose from, and is made form polyester. The car blanket should not be washed in the washer, and should be spot-cleaned only.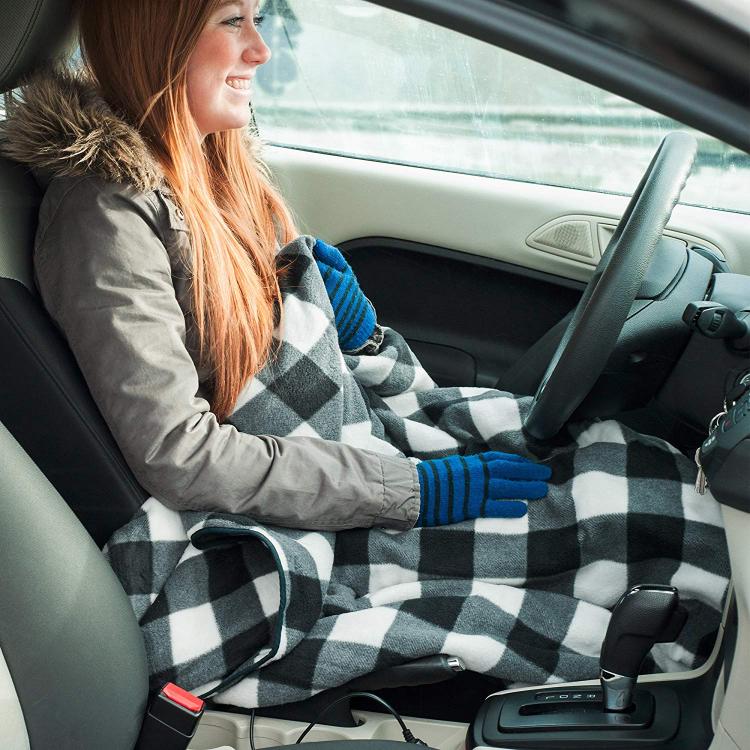 The electric car blanket comes with a storage bag that has handles to easily carry it around, and it measures 59 inches long x 43 inches wide.