This Heated Camping Chair Will Keep Your Behind Nice and Toasty While Outside This Fall
Date Published: 01/28/2022 12:17 PM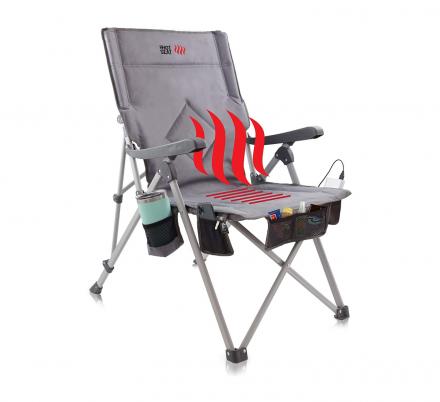 You may recall the heated bleacher seat that we featured a while back that lets sit on a nice toasty cushion instead of an ice-cold hard bleacher seat while watching your kids sporting events. Well, the same company now makes a heated camping chair that'll also keep your booty nice and toasty while sitting outside. It's perfect for camping, sitting around a bonfire on a crisp night, tailgating, sporting events, and more. It's called the The Hot Seat Heated Portable Chair by POP Design, and like the heated bleacher seat is powered by an internal battery that you can charge via USB.
A power button located on the side of the heated chair allows you to both turn the heat on and off, as well as switch between three different heat levels (low,med,high). The heated folding chair also features an adjustable back depending on how far you'd like to sit back, an integrated cup holder on the side of the chair, and storage pockets on the front and sides of the chair for holding your essentials.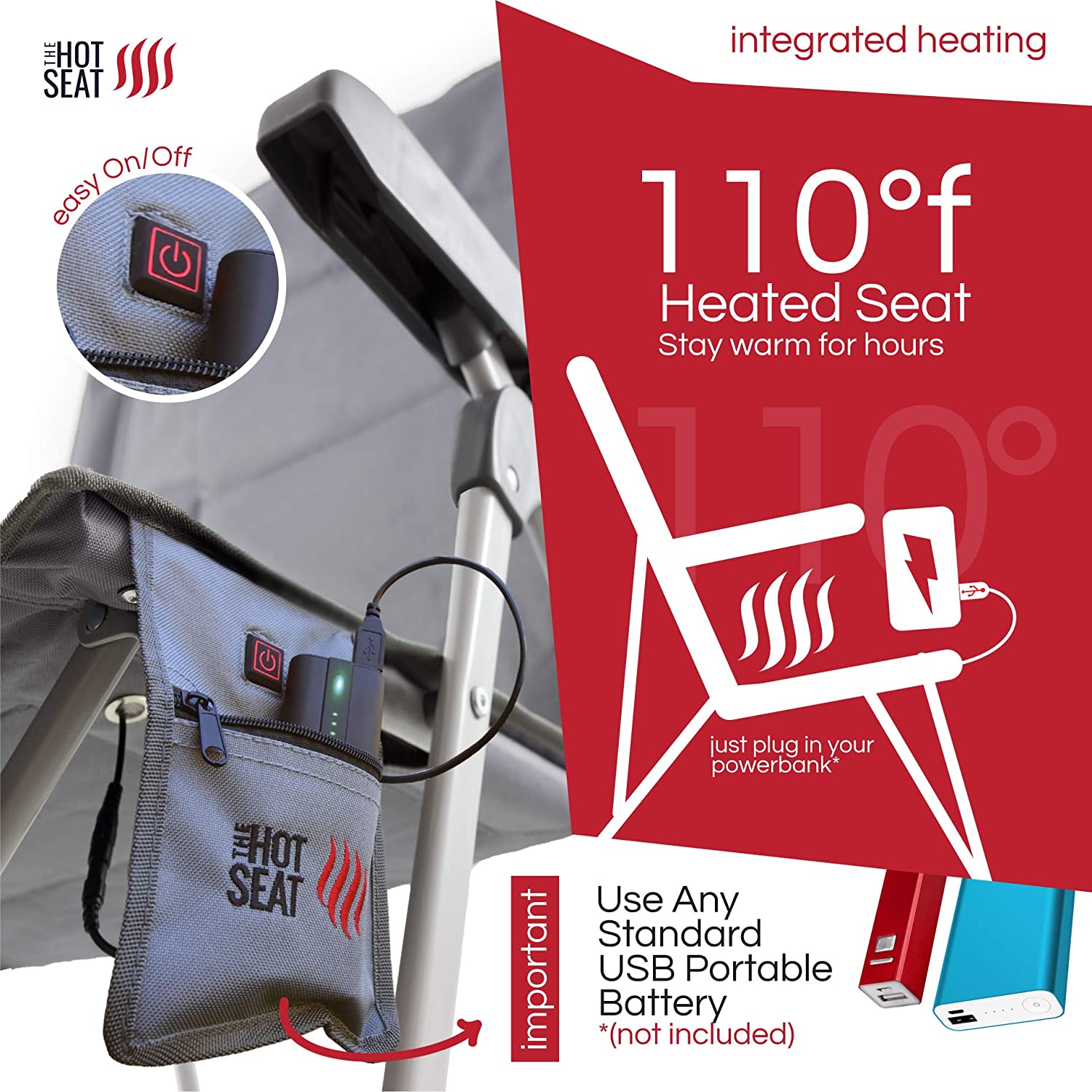 To use the heated camping chair just press the power button and it'll heat your caboose up to 110 degrees Fahrenheit. It works with any USB portable battery that you'd normally use to charge your phone on the go, and the heat can last for hours depending on the size of the battery you choose to power it with. The heated folding chair is perfect for keeping the blood flowing through the lower half of your body while sitting for a long duration, it's also great for sore muscles, or just keeping toasty on cold nights.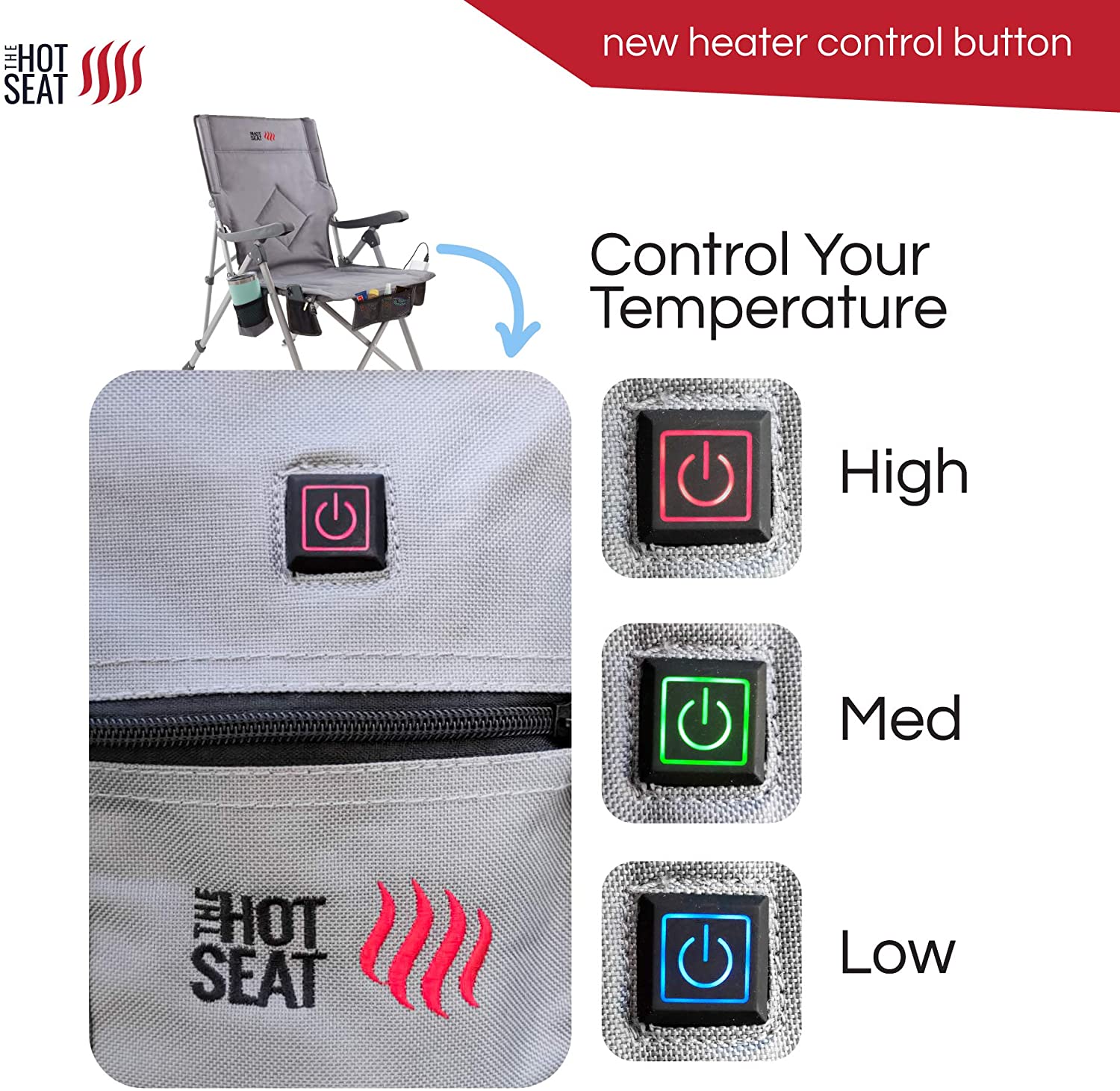 The folding heated camping chair does not come with a battery so you'll need to provide your own, can support up to 300 lbs of weight, folds down to just 8 inches wide and comes with a handy carrying bag, and measures 39 inches tall x 33 inches long x 22 inches wide when in chair mode, and 8 inches wide x 37.5 inches tall when folding down in the carrying bag.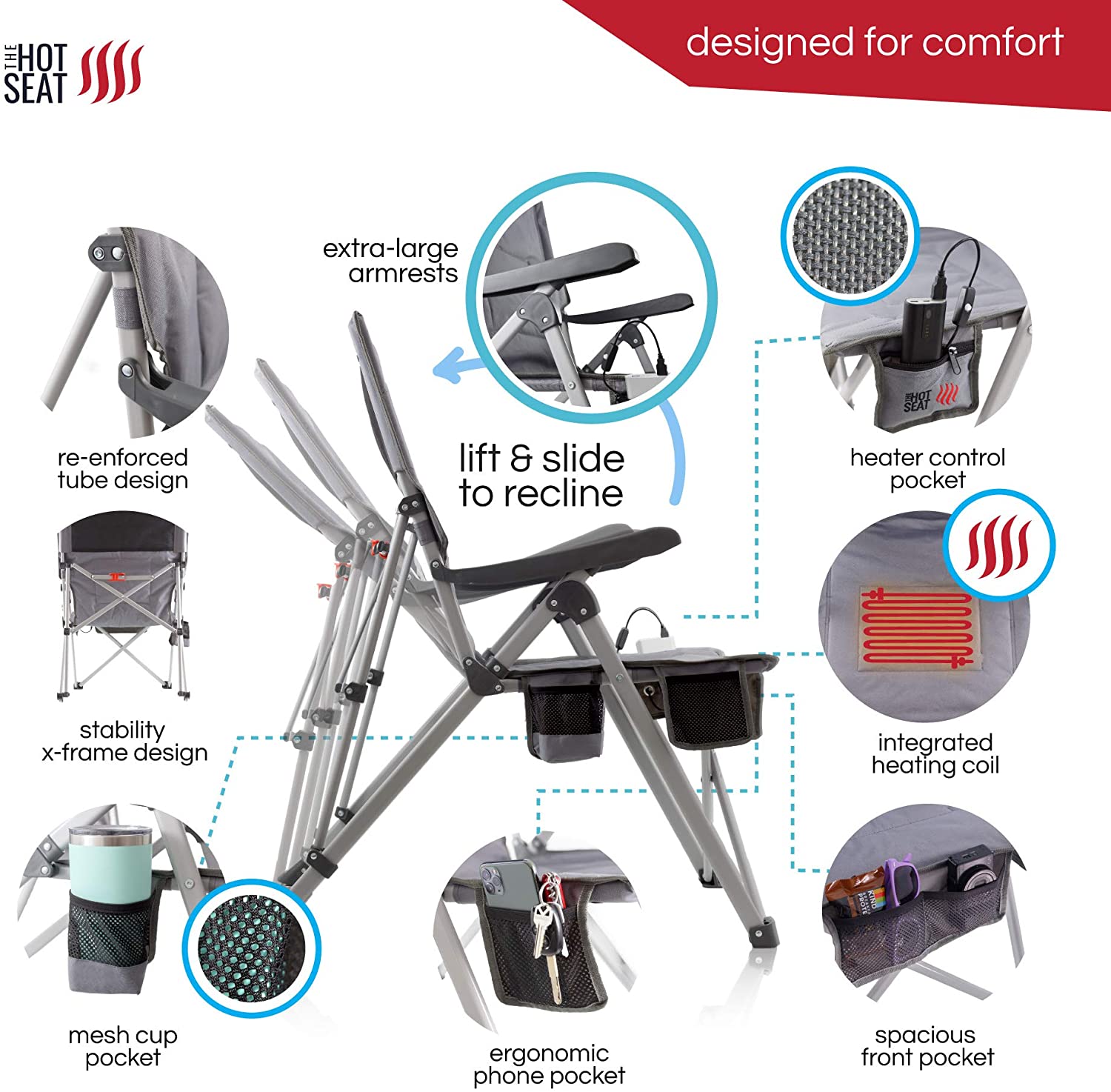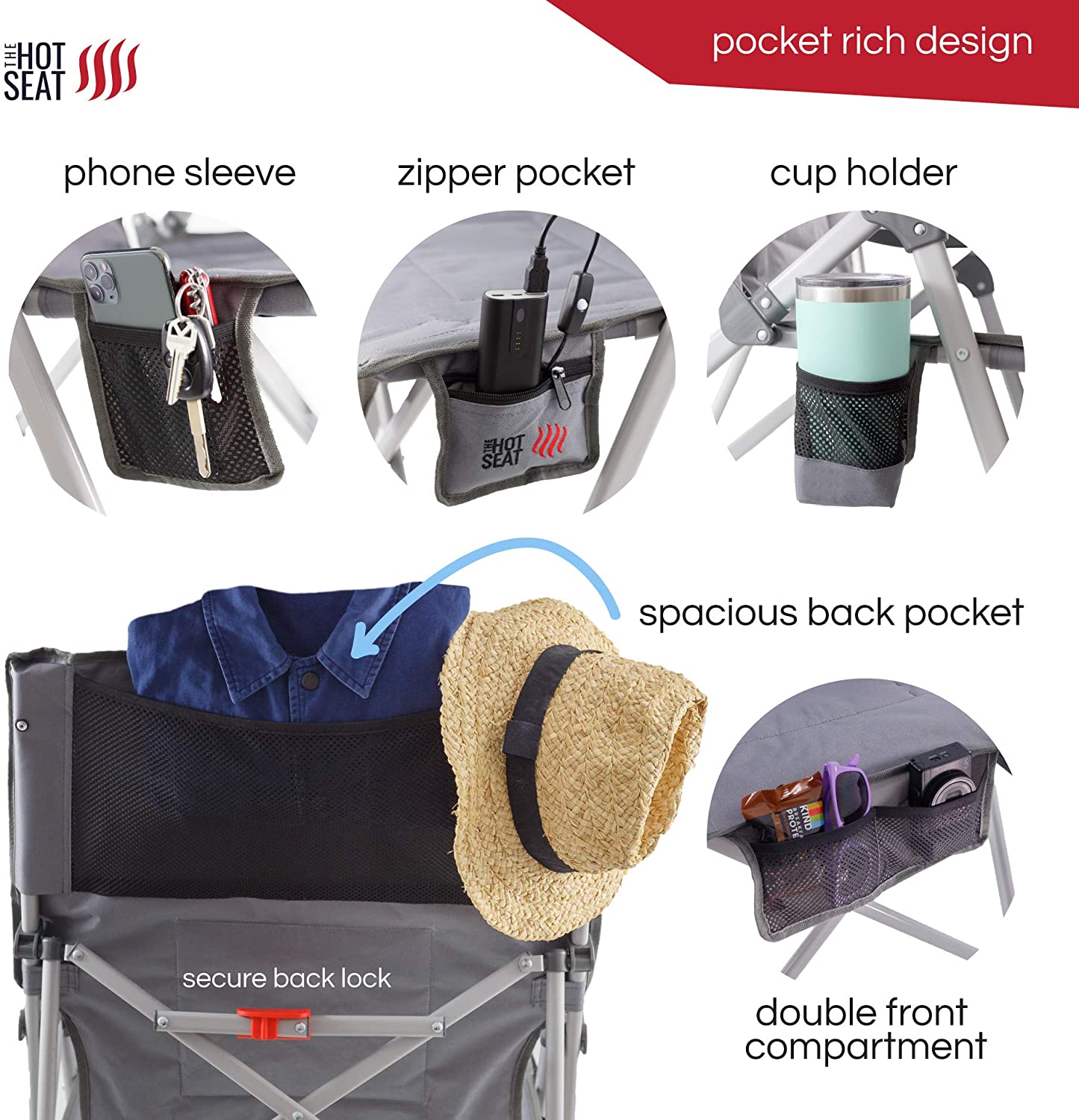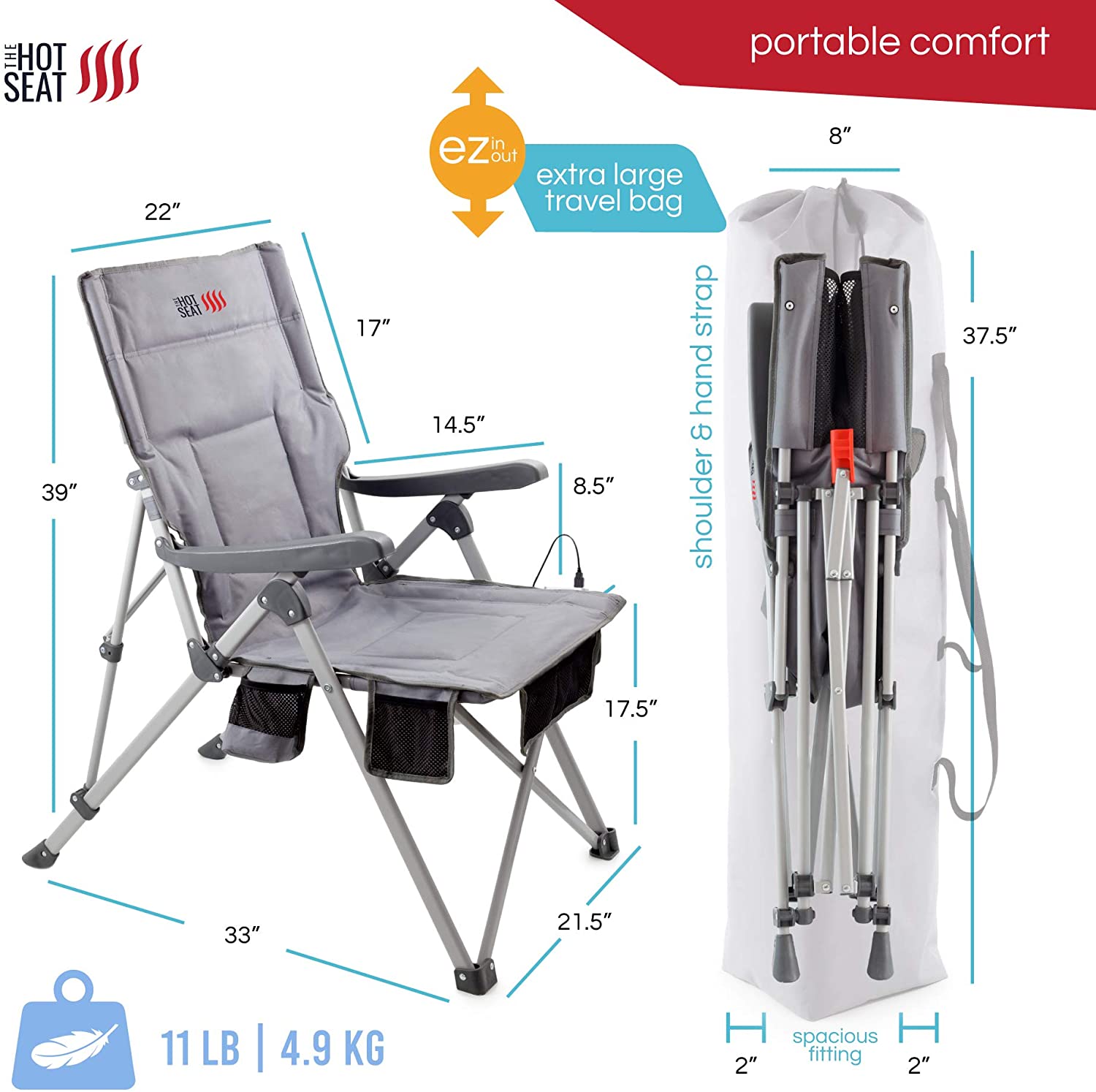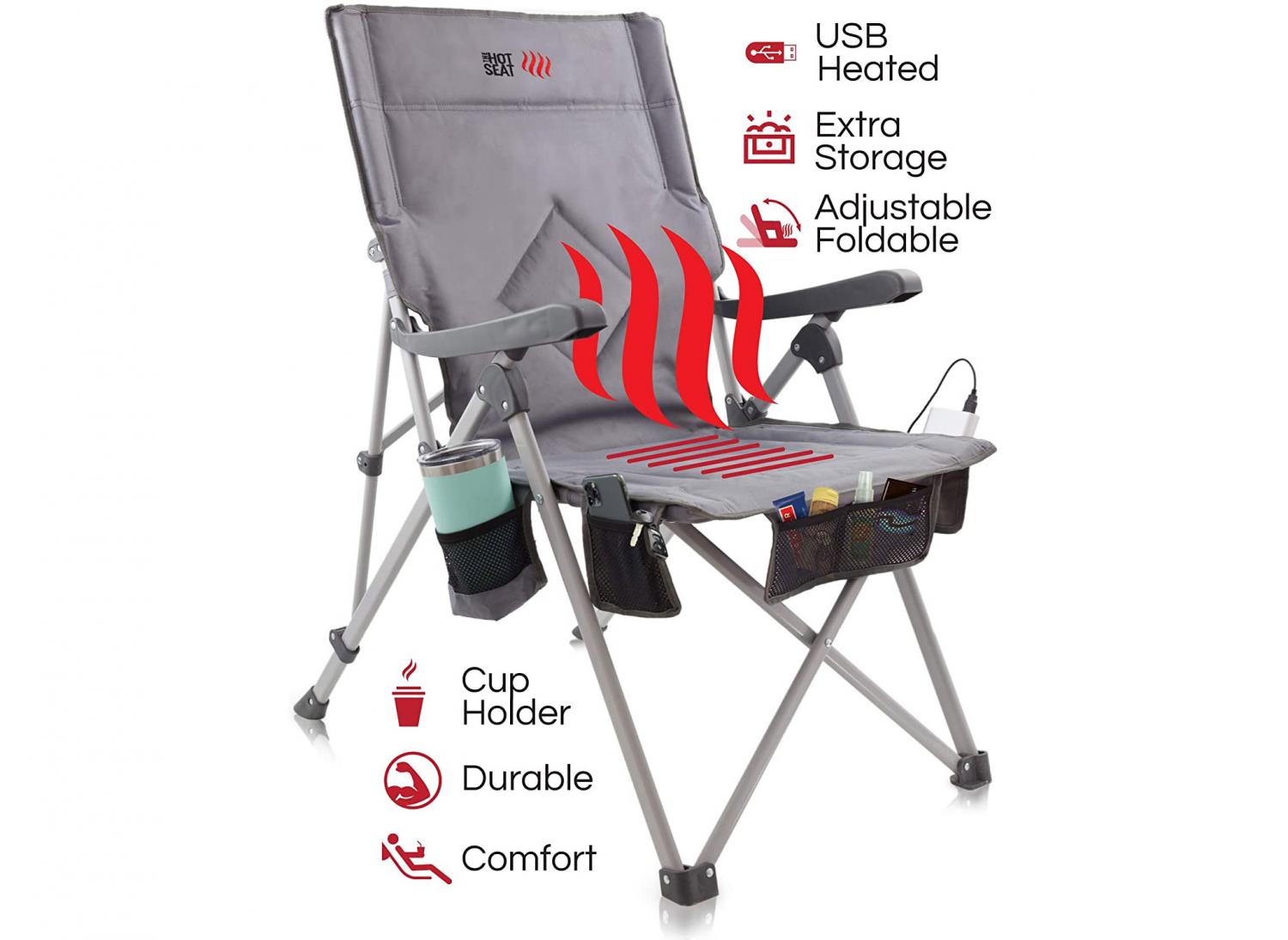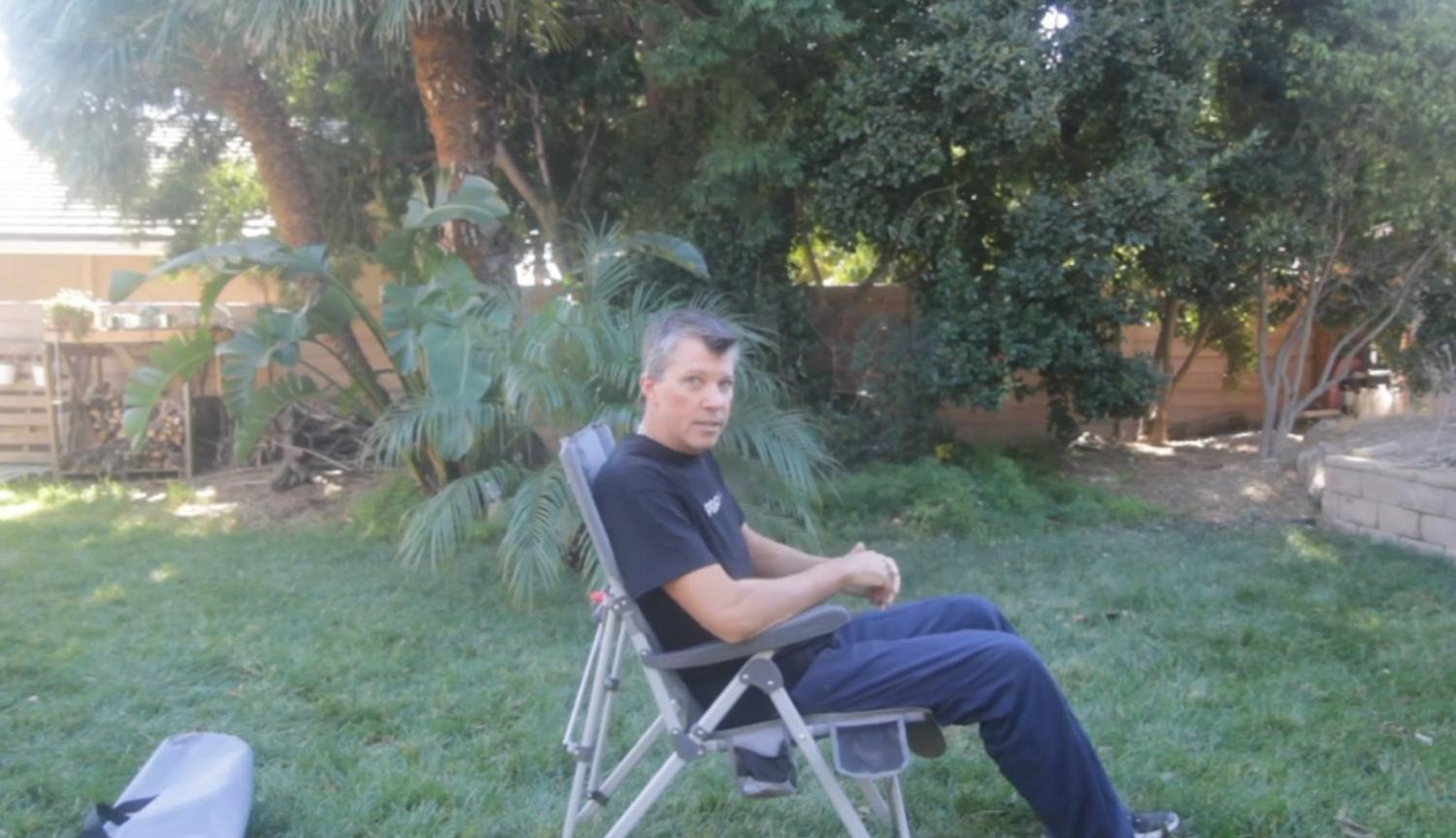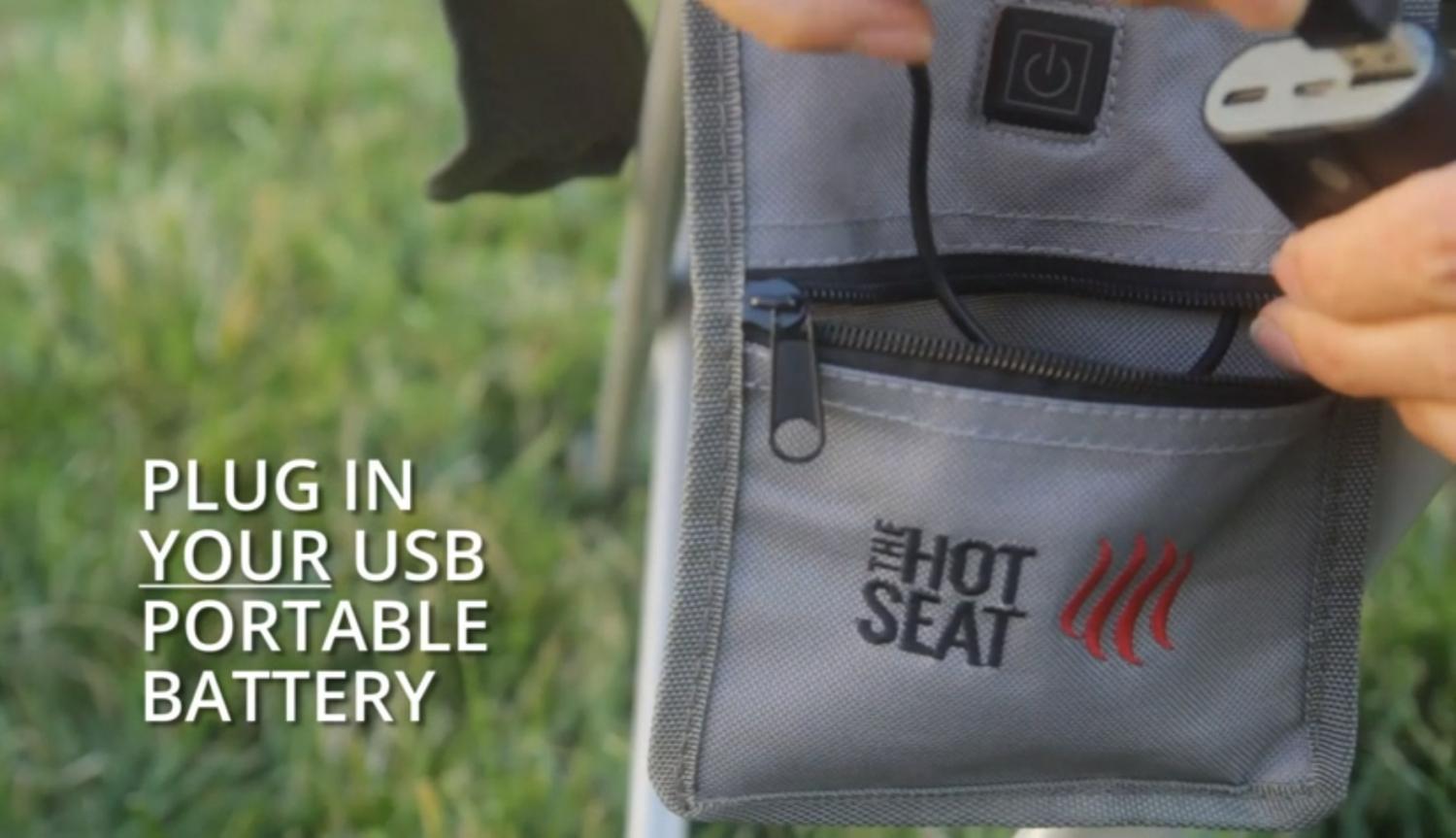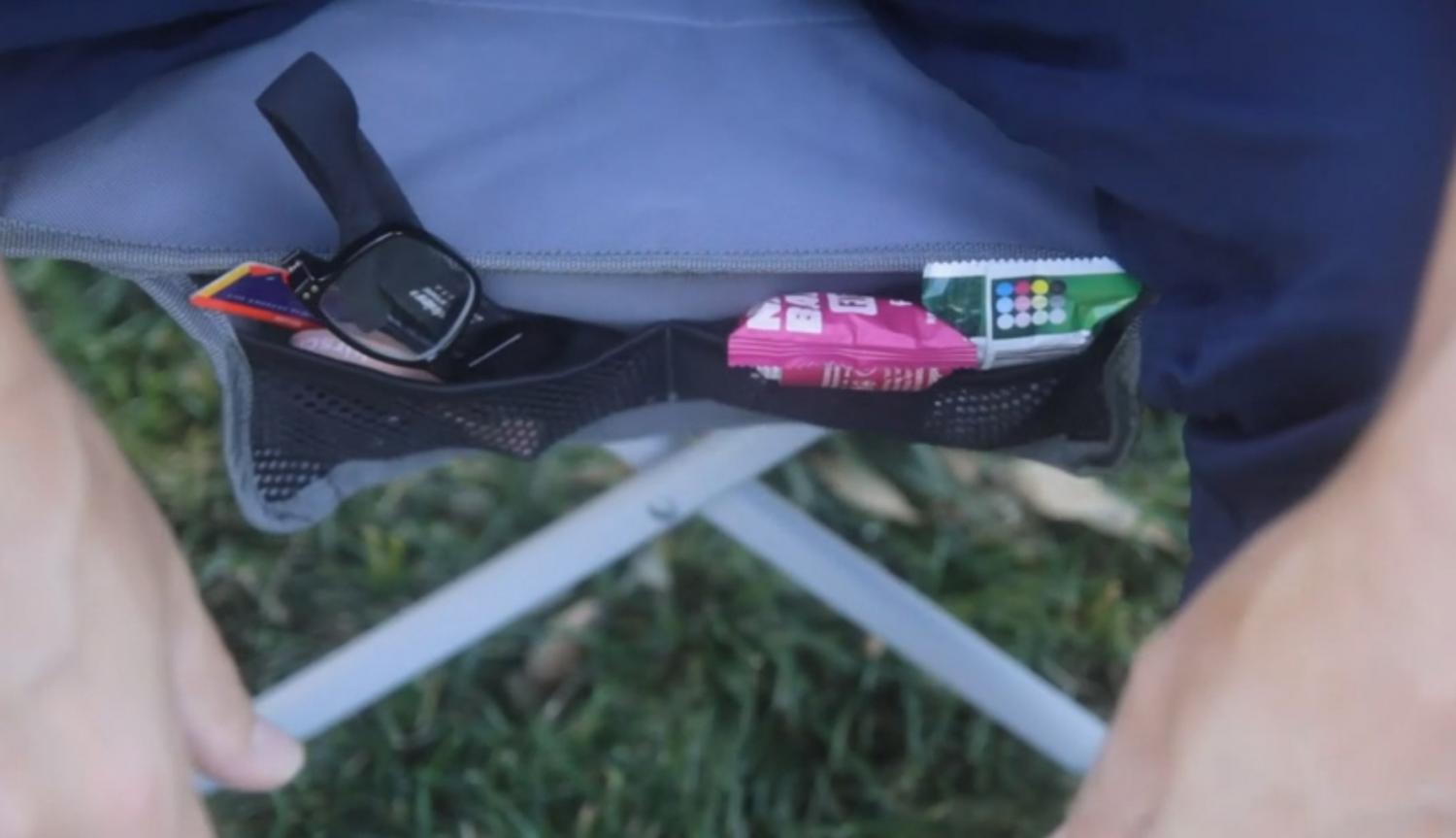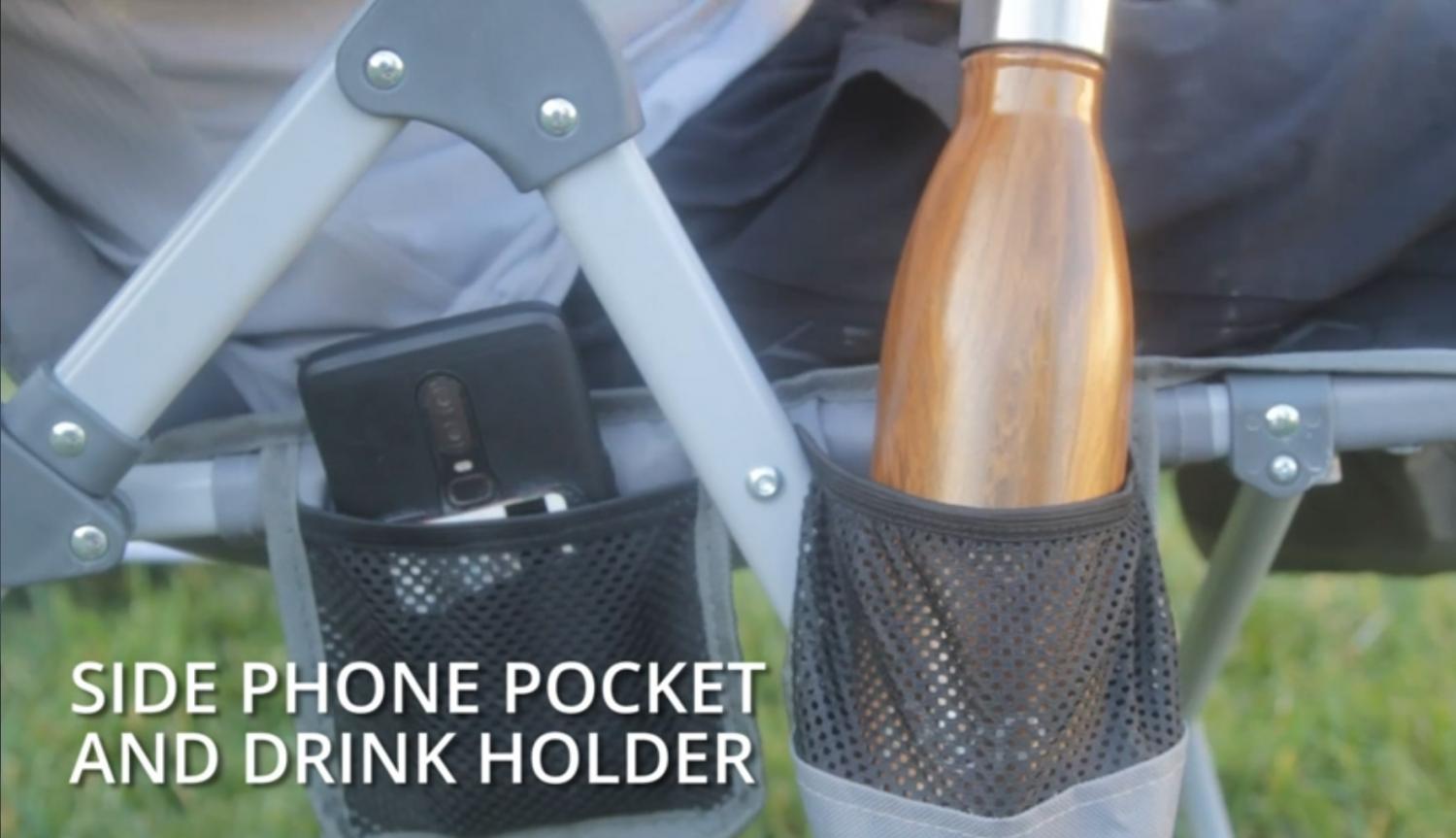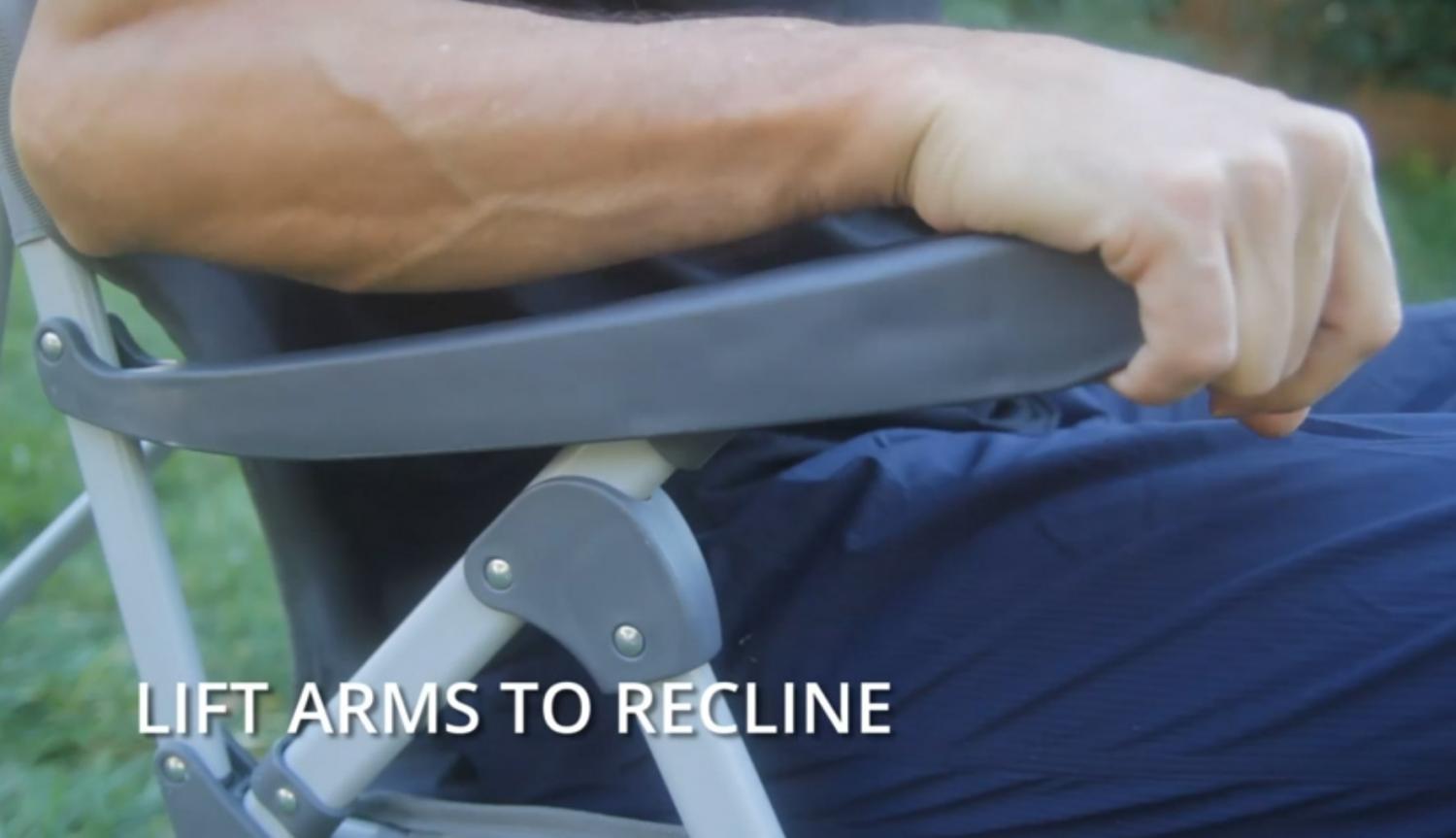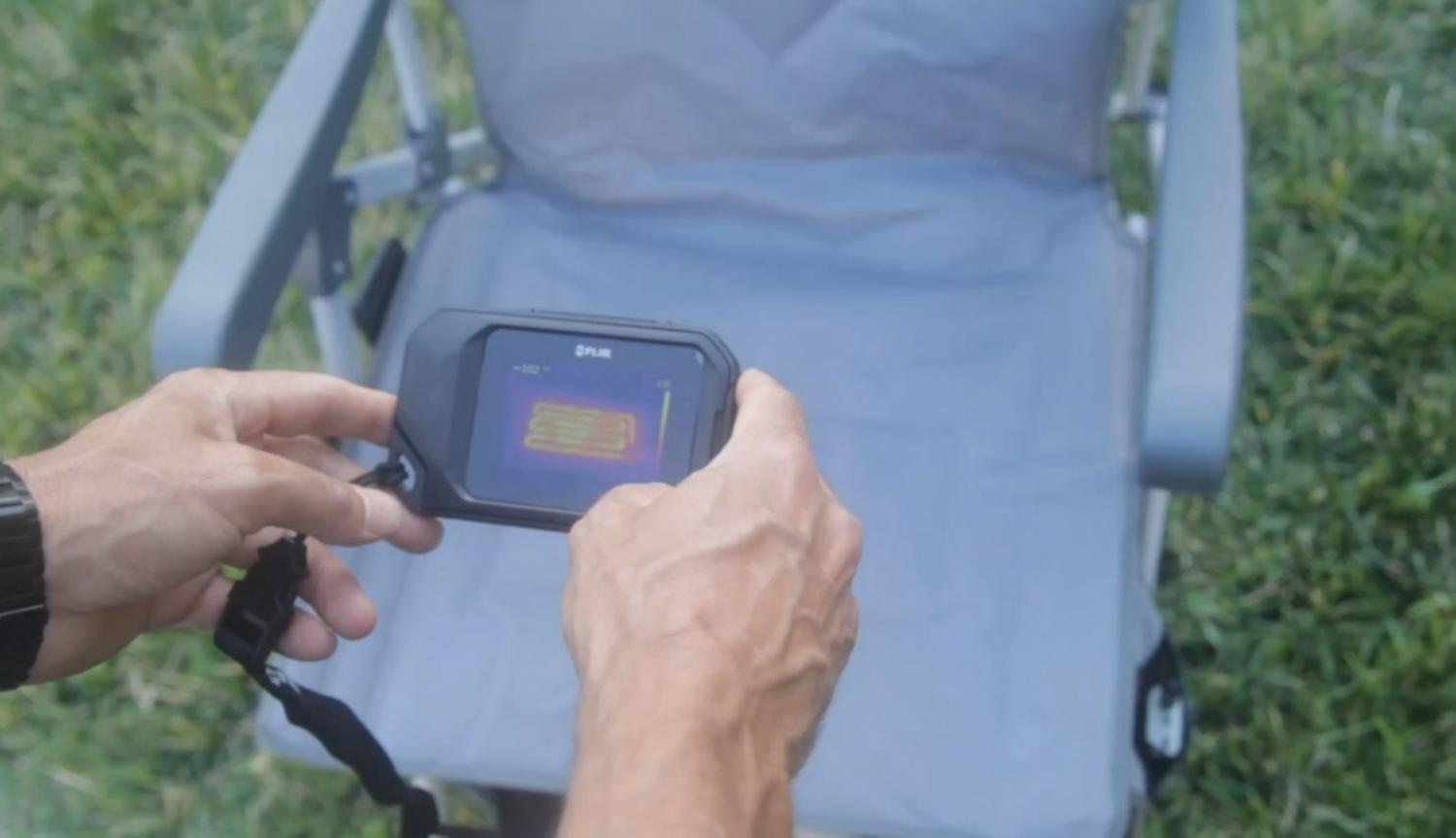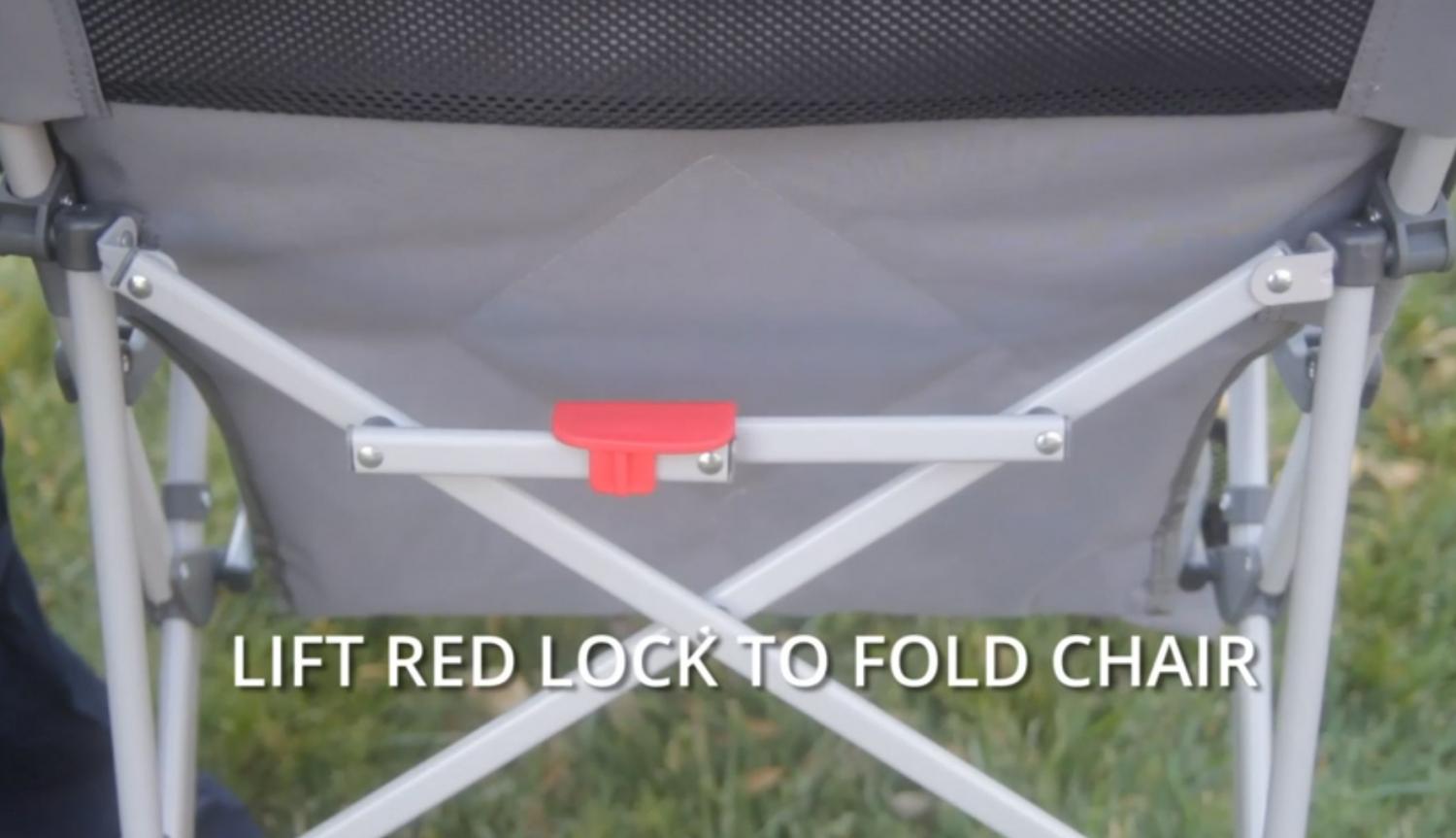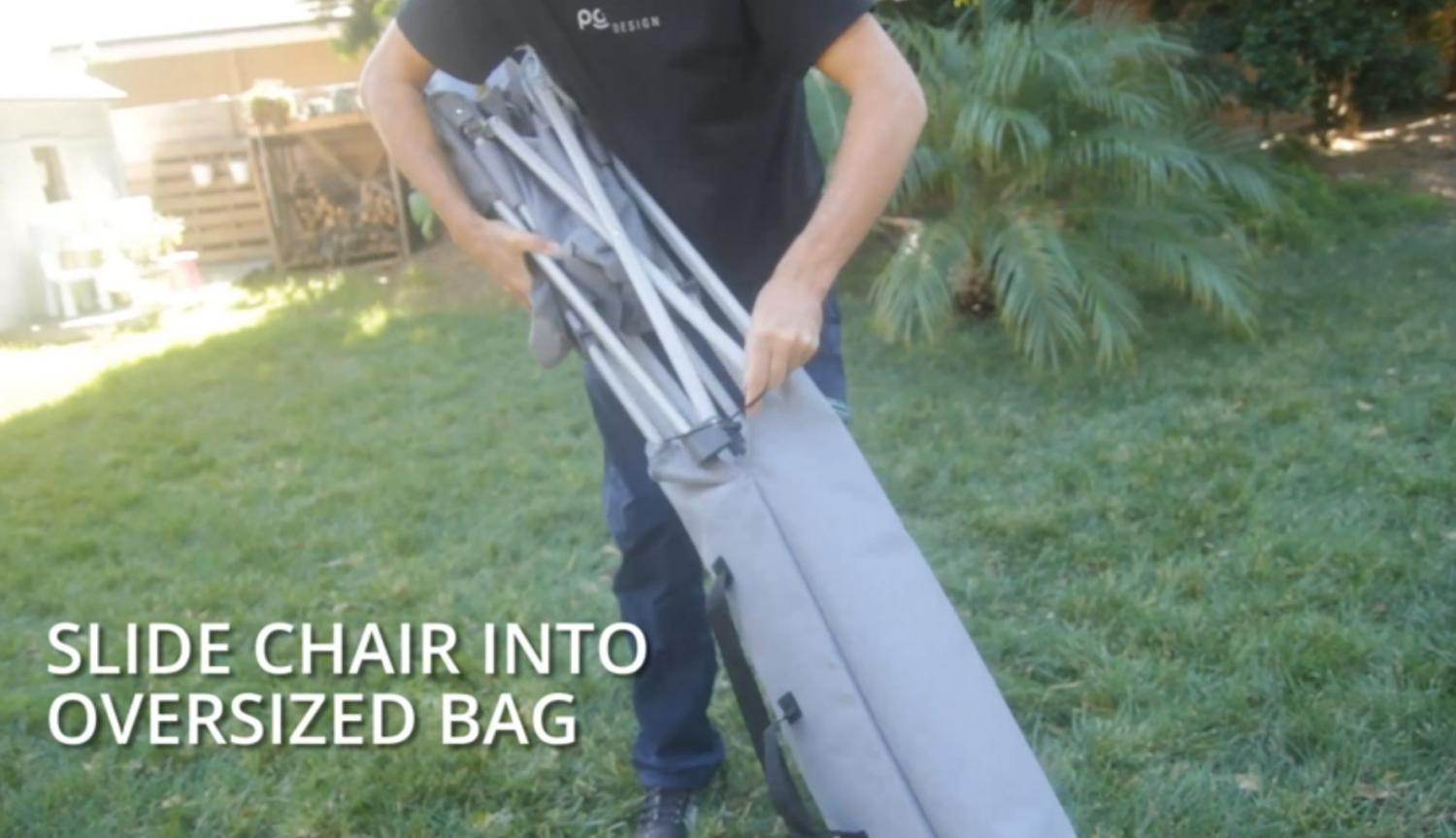 The heated camping chair will cost you around $140 bucks on Amazon!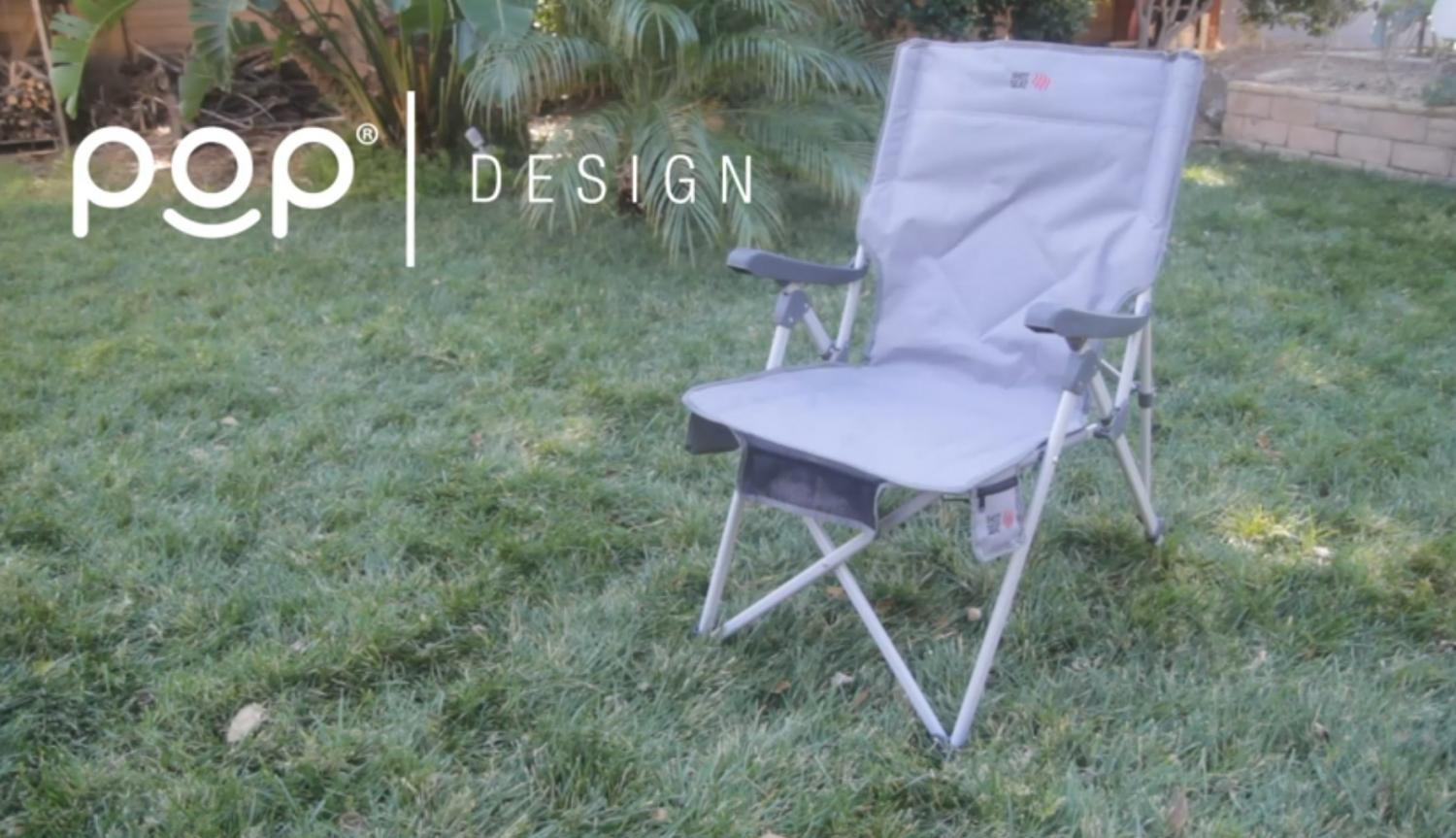 Check out their similar USB heated bleacher chair in action via the video below.
Subscribe To Our YouTube Channel