This Triangular Wooden Book-holder and Bookmark Is Perfect For Any Book-Readers Night-Stand
By Ryan on 12/09/2022 10:39 AM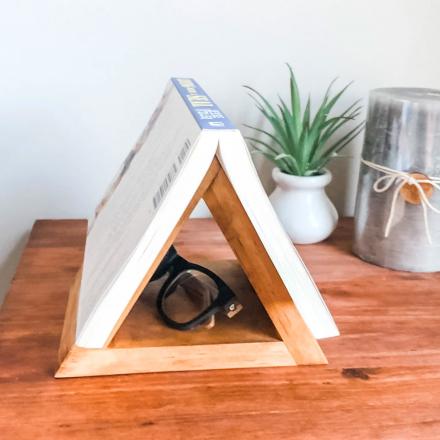 Nothing can really beat reading a book before sleeping. It's definitely healthier than scrolling through social media or watching silly YouTube videos. You learn something, and at the same time, you're not hurting your eyes or affecting the quality of sleep you're getting with the blue light coming from your mobile devices. The only thing that's somewhat annoying about reading a book before dozing off is forgetting which page you were on the day after.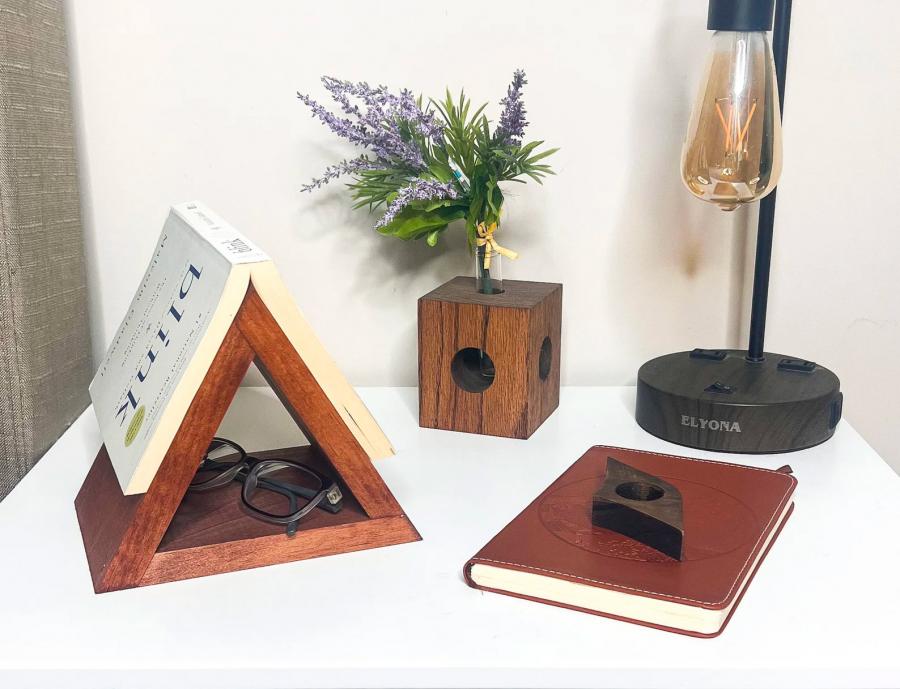 Credit: COLwoodCraft
Well, with this super clever triangle shaped night stand book holder, that will no longer be a problem!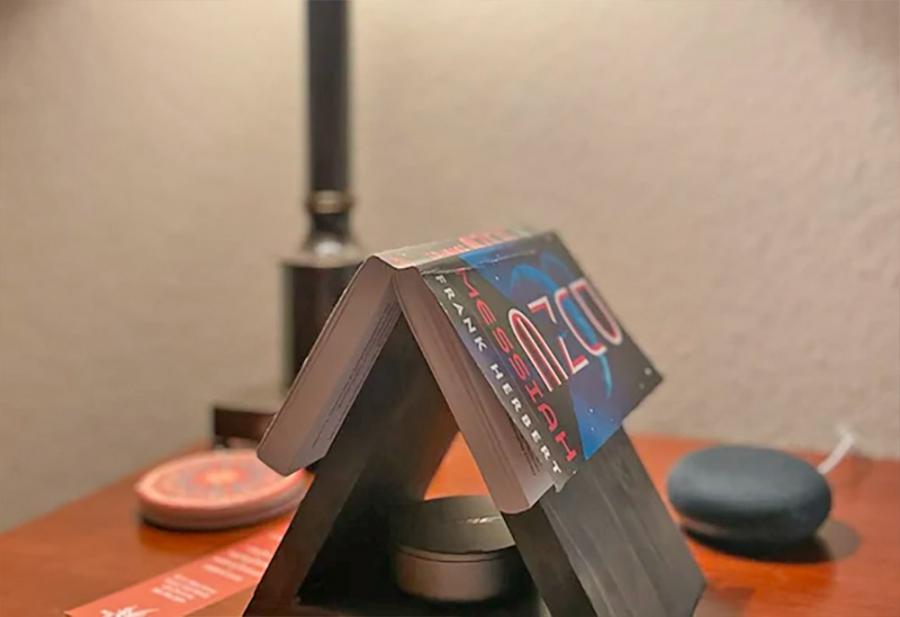 Credit: COLwoodCraft
You can simply lay your book open on top of this nightstand book holder right after finishing your nighttime read, and you can just pick it up the following night to continue reading.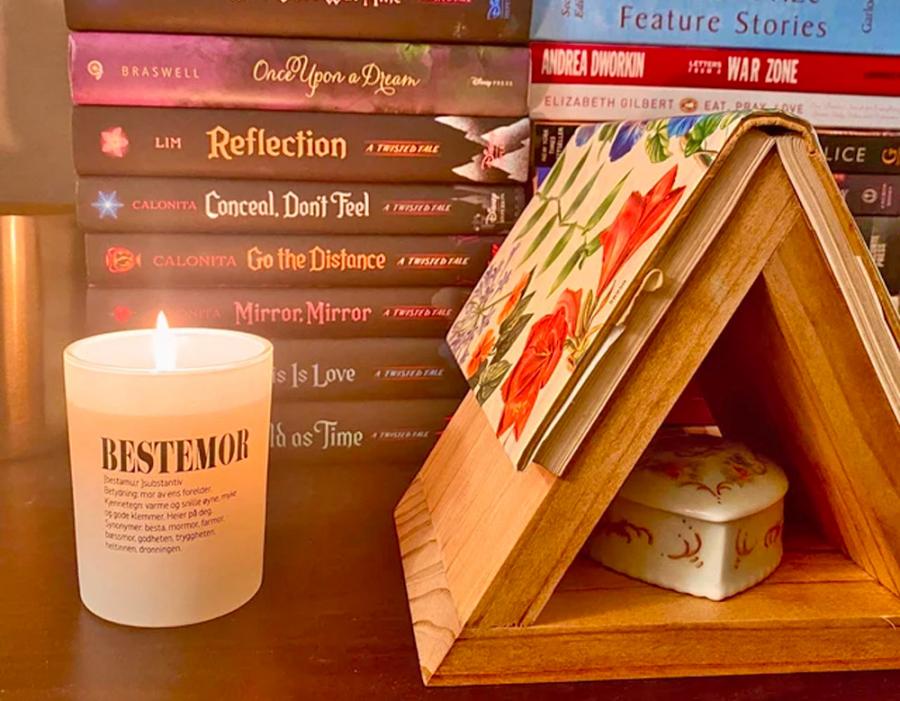 Credit: COLwoodCraft
You won't need to fold any pages just to avoid forgetting which page you were last on. You won't even need bookmarks. You can just trust this handy device to hold your book open for you until you decide to go back to reading.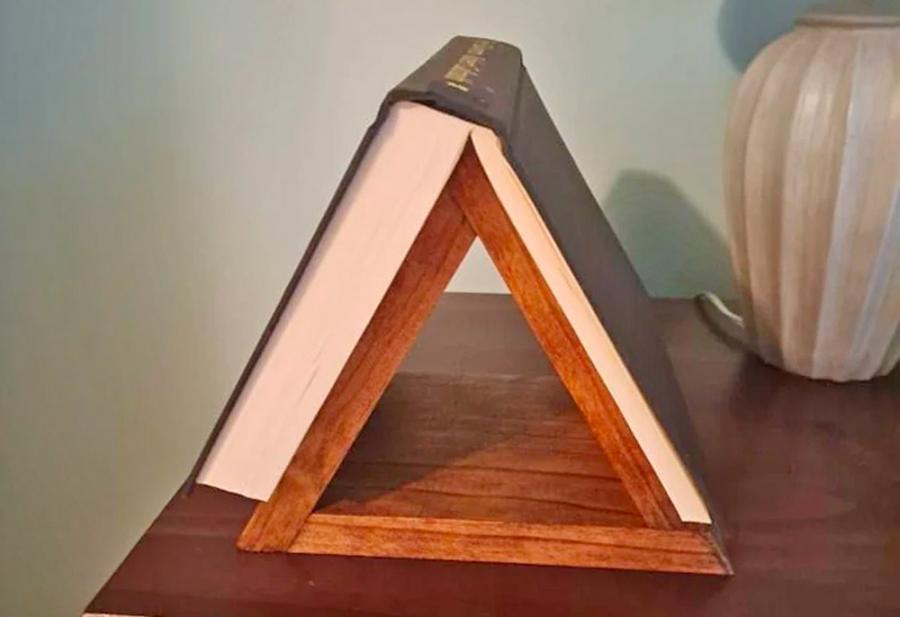 Credit: COLwoodCraft
This product is totally handmade from the woodworking down to the finish. Therefore, you can expect it to be of the highest quality. It does not only make a good book holder but also a great nightstand display.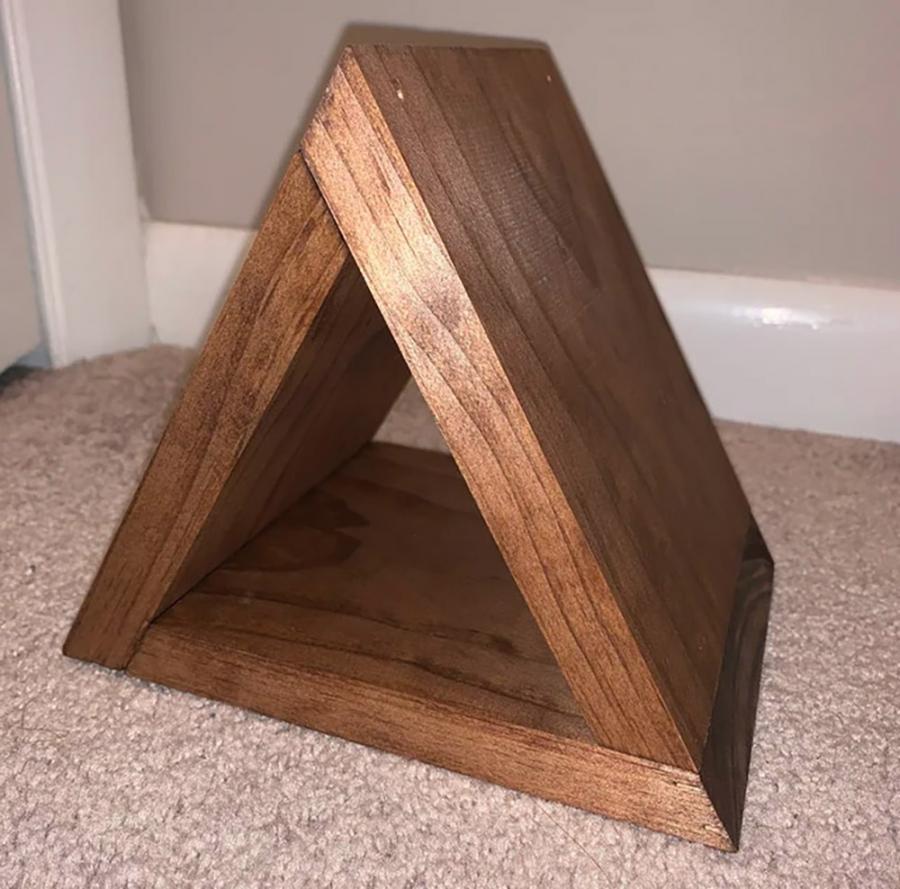 Credit: COLwoodCraft
Inside of the triangle also makes a great storage spot for small items you may set on your nightstand like glasses or your phone while it charges!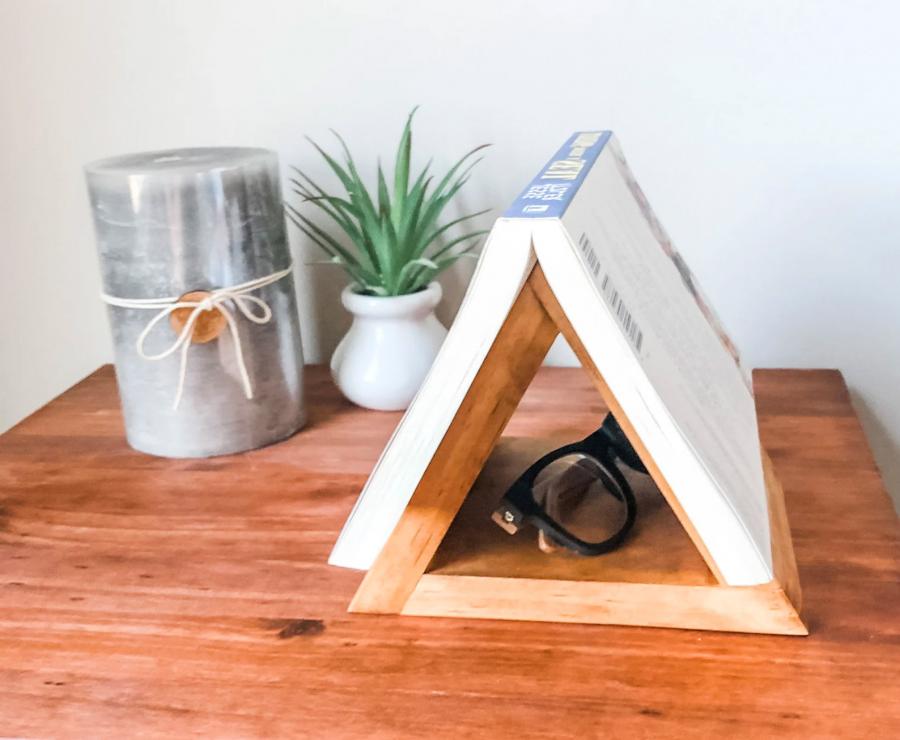 Credit: COLwoodCraft

Without a book on top, it looks like a luxurious antique display with its high-quality finish. But, take note, because they're handmade, their manufacturer advises customers not to expect each item to look a hundred percent identical. Expect to have some minute differences in the actual item and product pictures on color and size.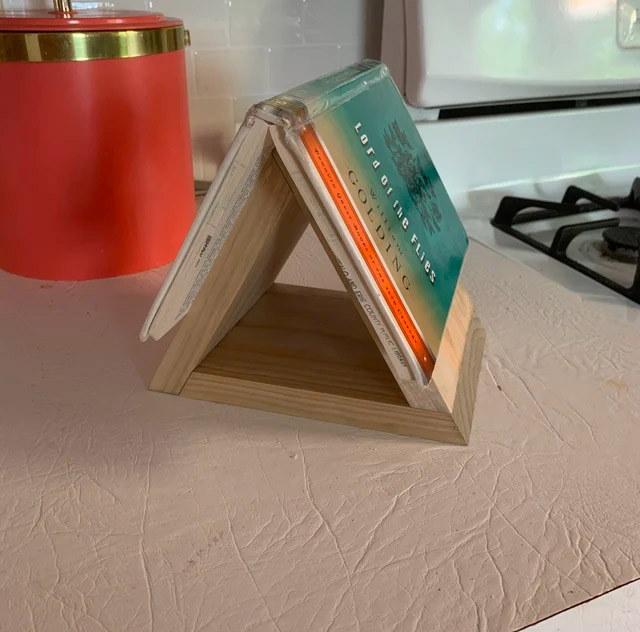 Credit: COLwoodCraft
Choose from different colors. This product is available in dark walnut, weathered oak, white, phantom gray, gunstock, honey, and red chestnut. With these color variations, you can easily match this product with the design of your room or the material of your bedside table to really make it belong in its space.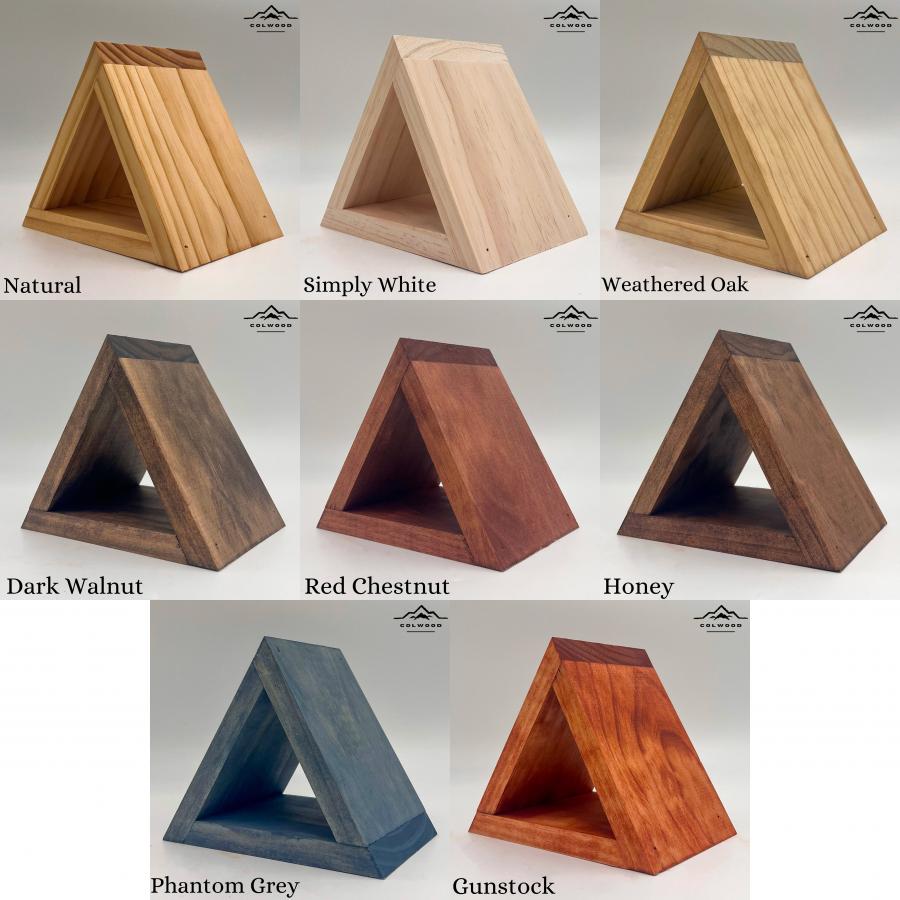 Credit: COLwoodCraft
With this wooden book tent, you can finally stop using bookmarks that magically disappear when you need them. Finally, you won't have to get out of bed just to look for something to stick in your book after you're done with your bedtime reading.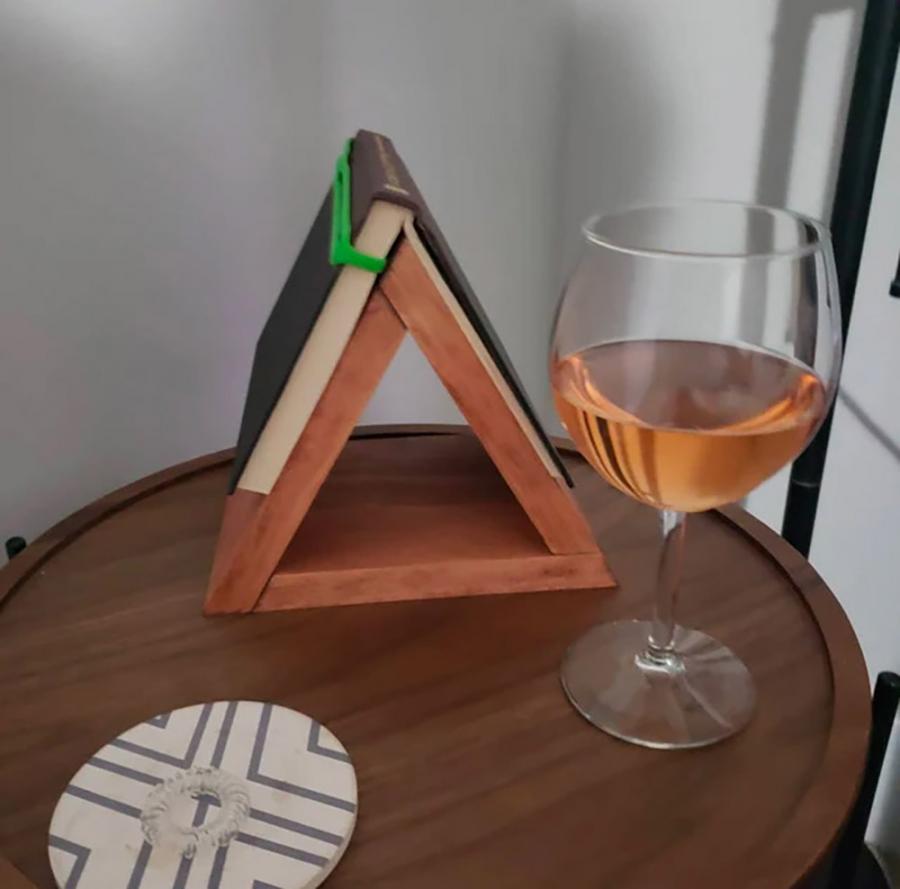 Credit: COLwoodCraft
This wooden nightstand bookholder serves two purposes. You can use it to hold your books and, at the same time, as an extra storage space for your reading glasses, pens, phone, and whatnot. This wooden triangle is hollow in the middle and provides enough space for small items. This feature allows this nightstand accessory to take up as much space as it can without being such an obstacle or a space hogger.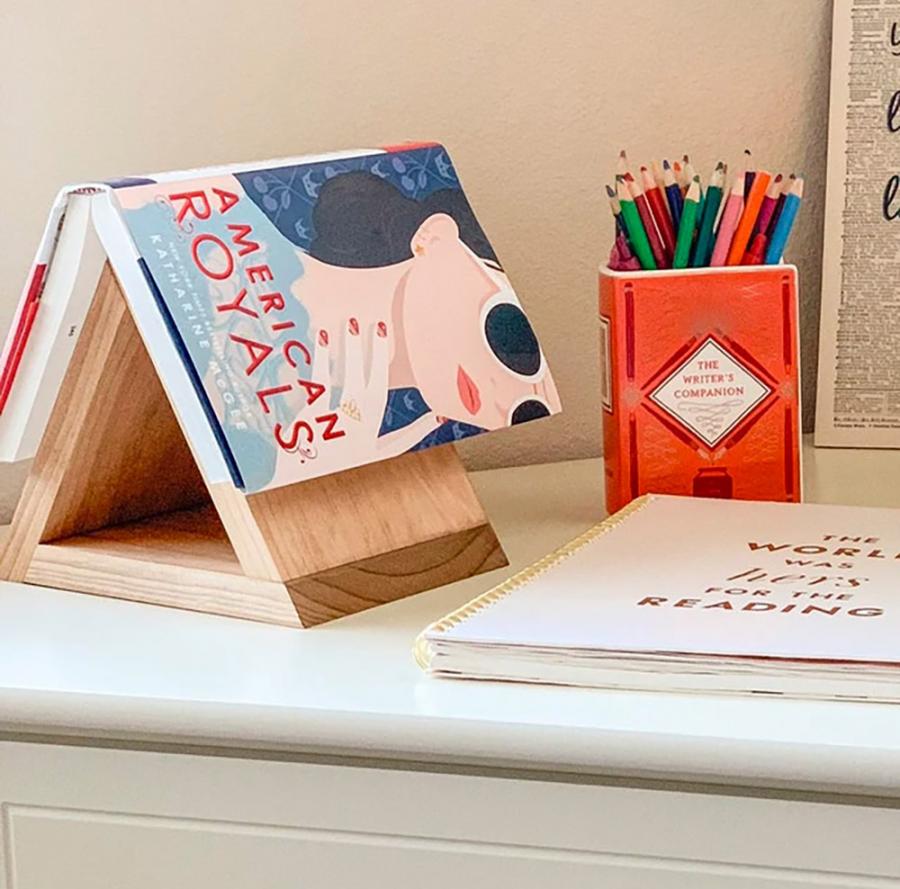 Credit: COLwoodCraft
This is a fantastic gift for your friends who love reading. Surely, they know how annoying it is to lose bookmarks, look for them in the middle of the night, and the whole struggle of using these paper marking tools. The quality of this item is also excellent. It's loved by its customers for its professional finish and overall design. All in all, this nightstand book holder can be a great buy for readers or as a gift to bookworm friends.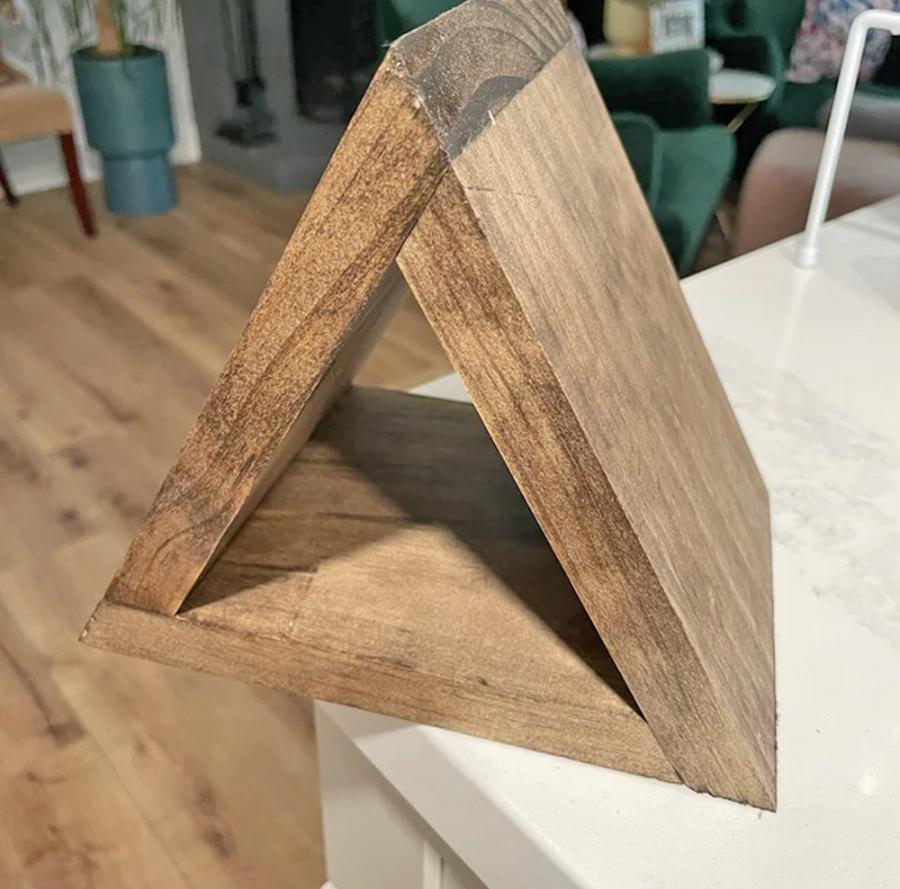 Credit: COLwoodCraft
You can snag this triangle shaped wooden bookmark and book-holder for your nightstand from their Etsy shop for around $40 bucks!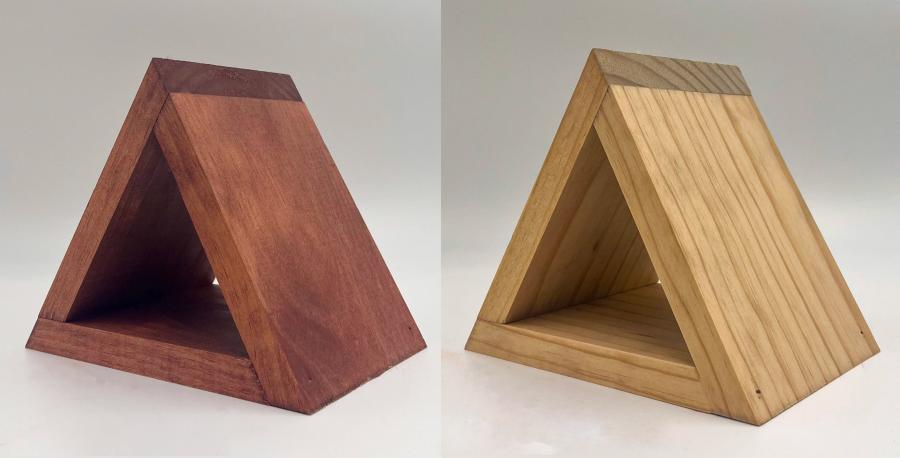 Credit: COLwoodCraft