This Inflatable Stretcher Is Designed For Emergency Missions and Saves Tons Of Space
By Ryan on 10/12/2021 9:19 AM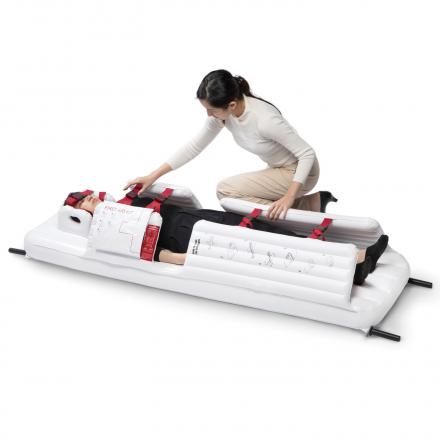 Here at OddityMall, we love to have a good time and share crazy products with the world. But sometimes we stop thinking about chicken arms and hot tub boats and we try to share stuff that has a genuine impact on mankind. Products that could even save lives (although I can think of some nights where the ramen spoon and fork combo saved mine). Allow us to introduce you to the inflatable stretcher!
This innovative product, a finalist in the 2021 Golden Pin Design Awards, was designed by Yu-Hsin Wu as a solution for medical professionals who need to keep their patients calm and protected during emergency situations.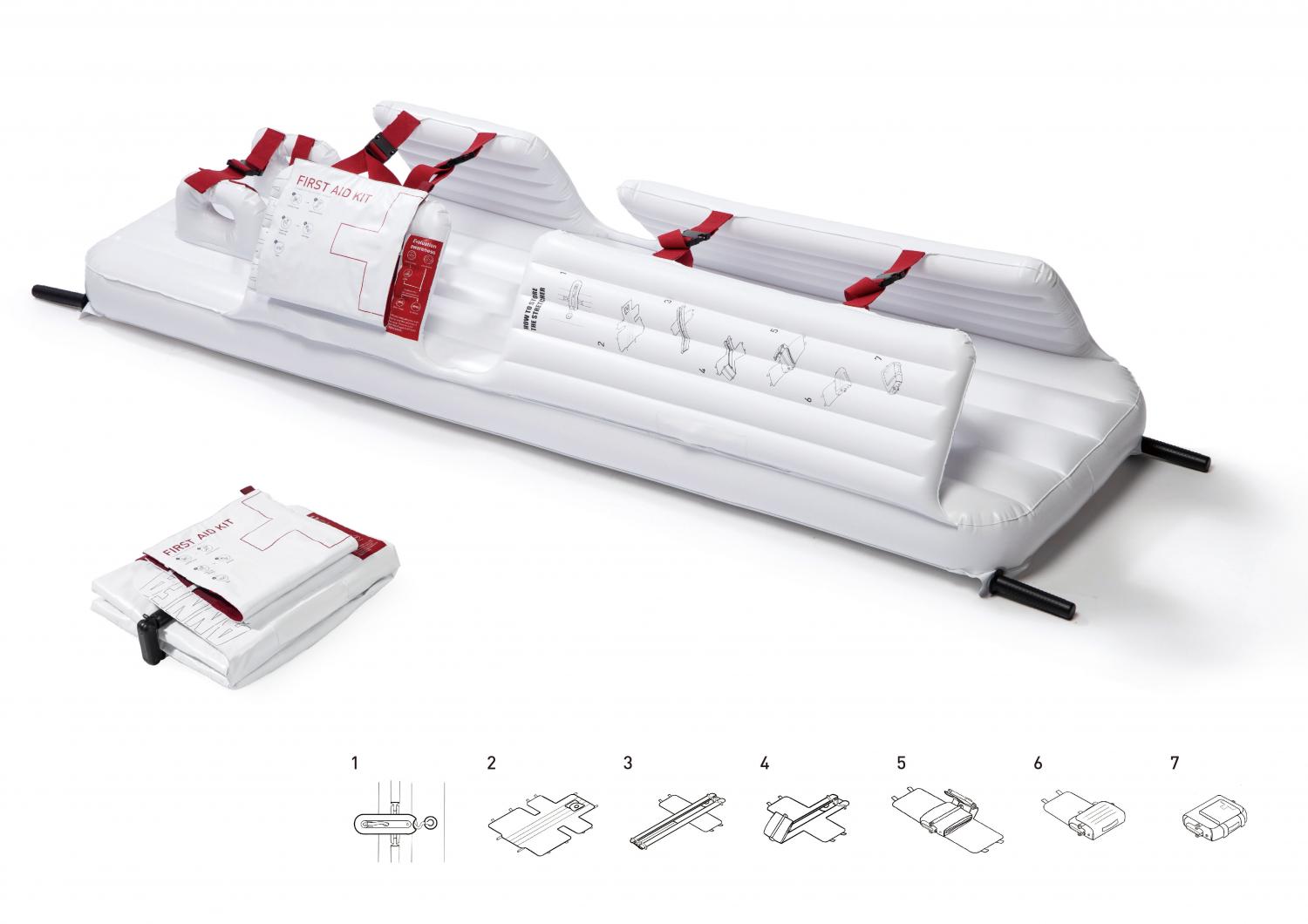 Wu's interpretation of the inflatable stretcher comes with essential medical tools and a first aid kit so medical personnel can quickly and easily treat their patients when disaster strikes.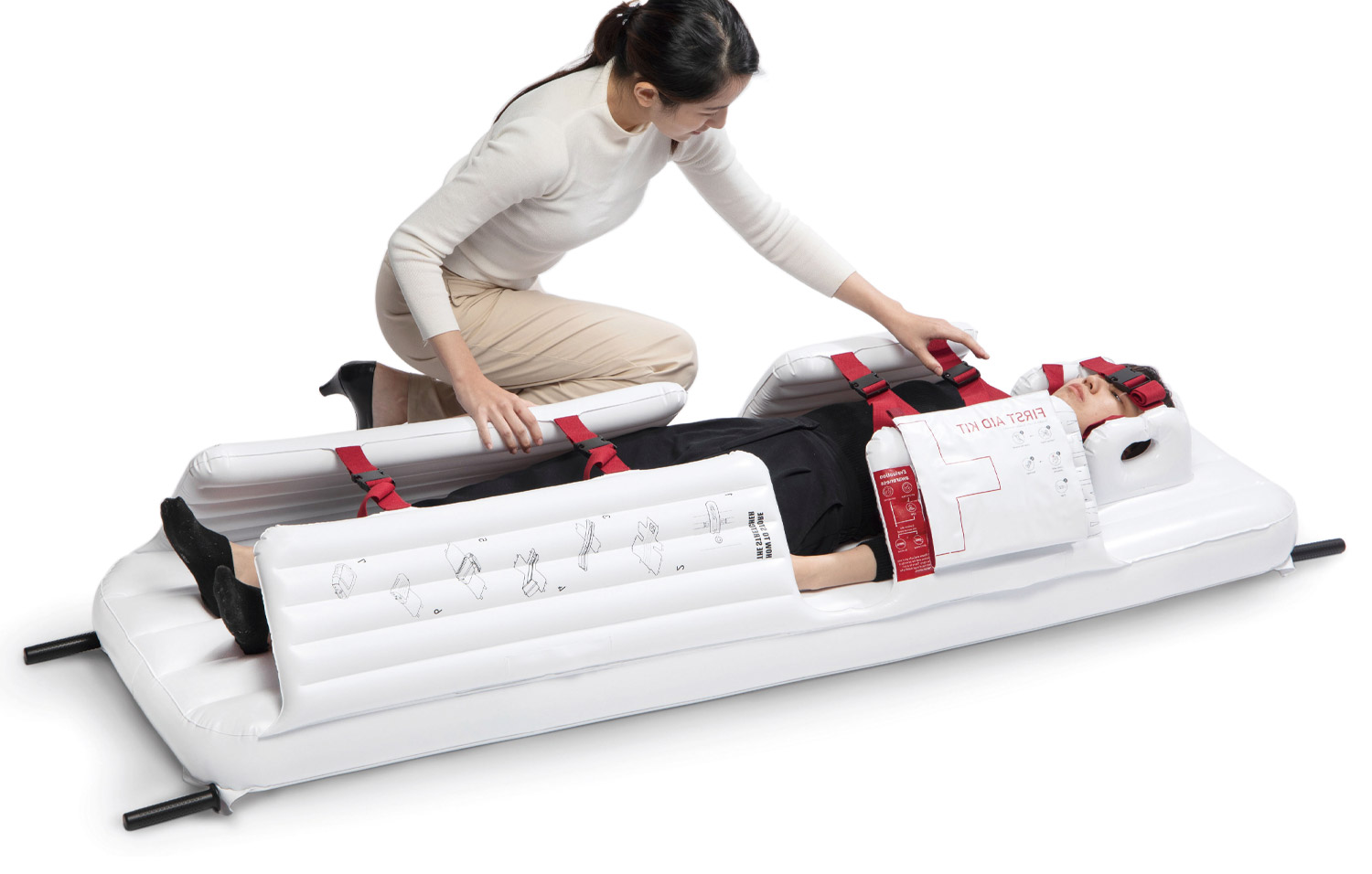 Specially designed for high stress emergencies or natural disasters, Wu's inflatable stretcher also has walls and a headpiece so the patient remains still and immobile during treatment and transport to the nearest hospital.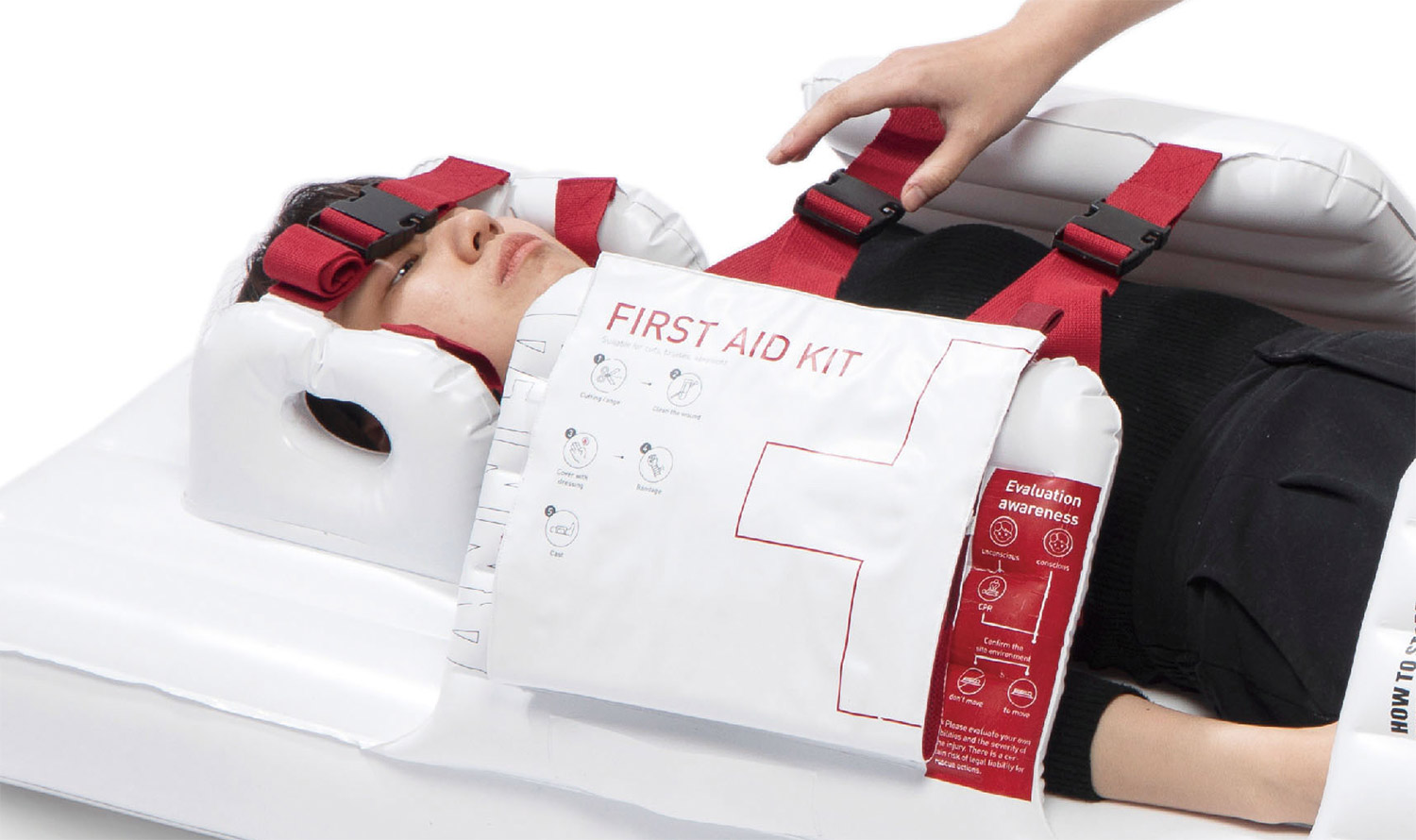 In addition to other standard supplies like bandages, the included first aid kit comes with a small pair of scissors, cotton swabs and even an inflatable splint that can be used to stabilize a broken limb.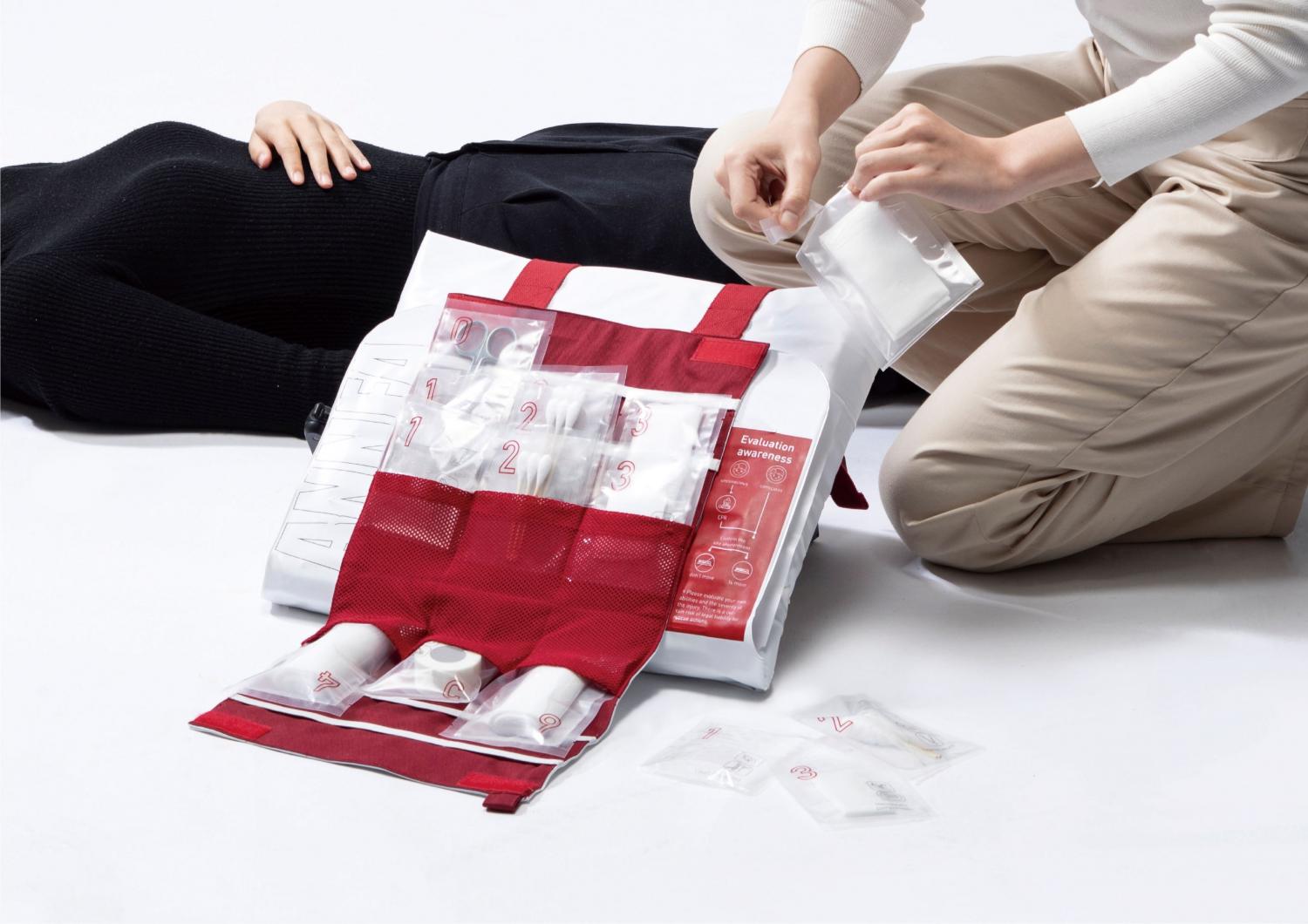 When not in use, the stretcher is easily folded up and carried in a small bag. Once it's inflated, there are handles on both ends so medical professionals and EMTs can easily carry their patients to safety.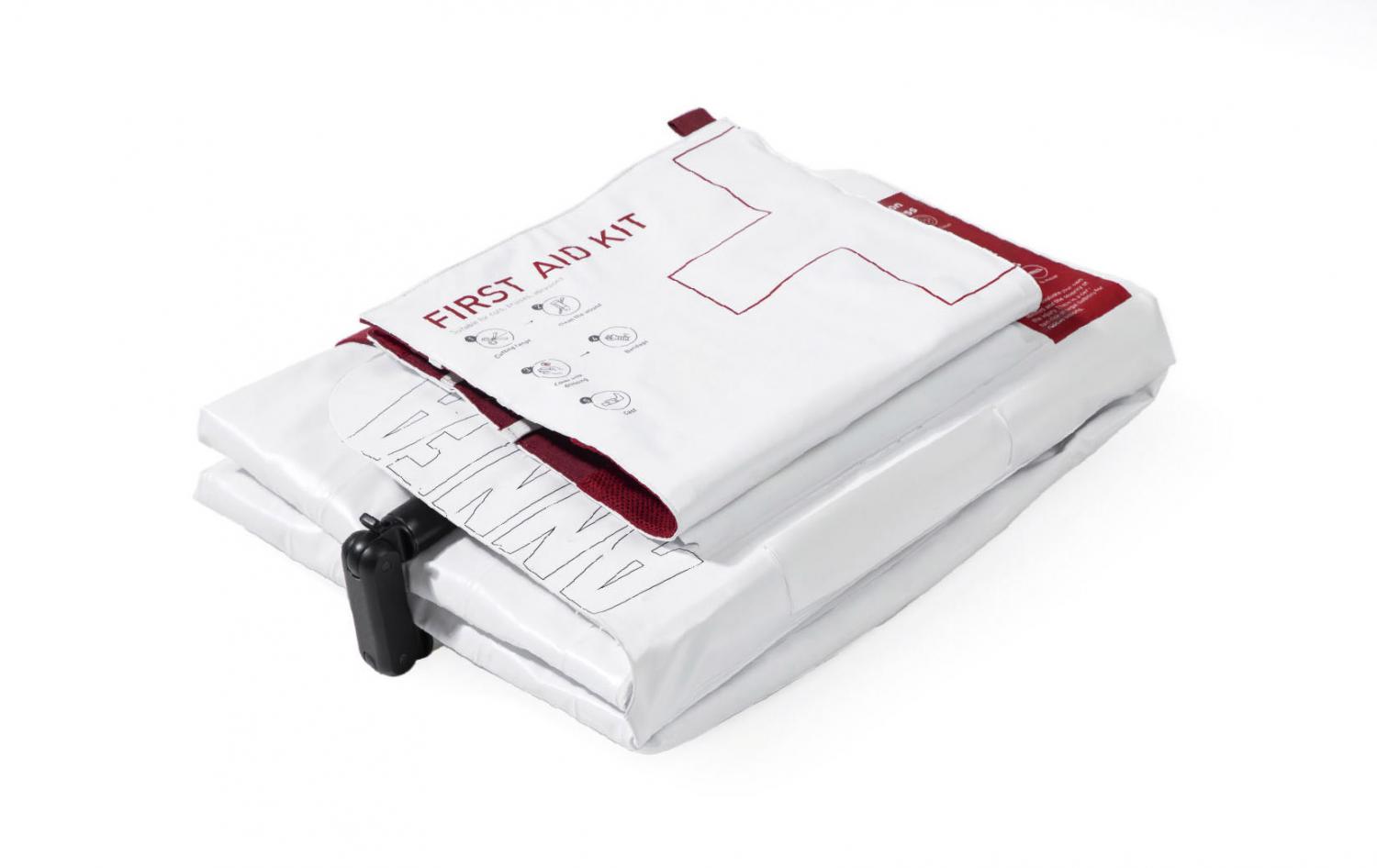 The innovative inflatable stretcher is lightweight and portable enough to be used for water rescues and airlift situations.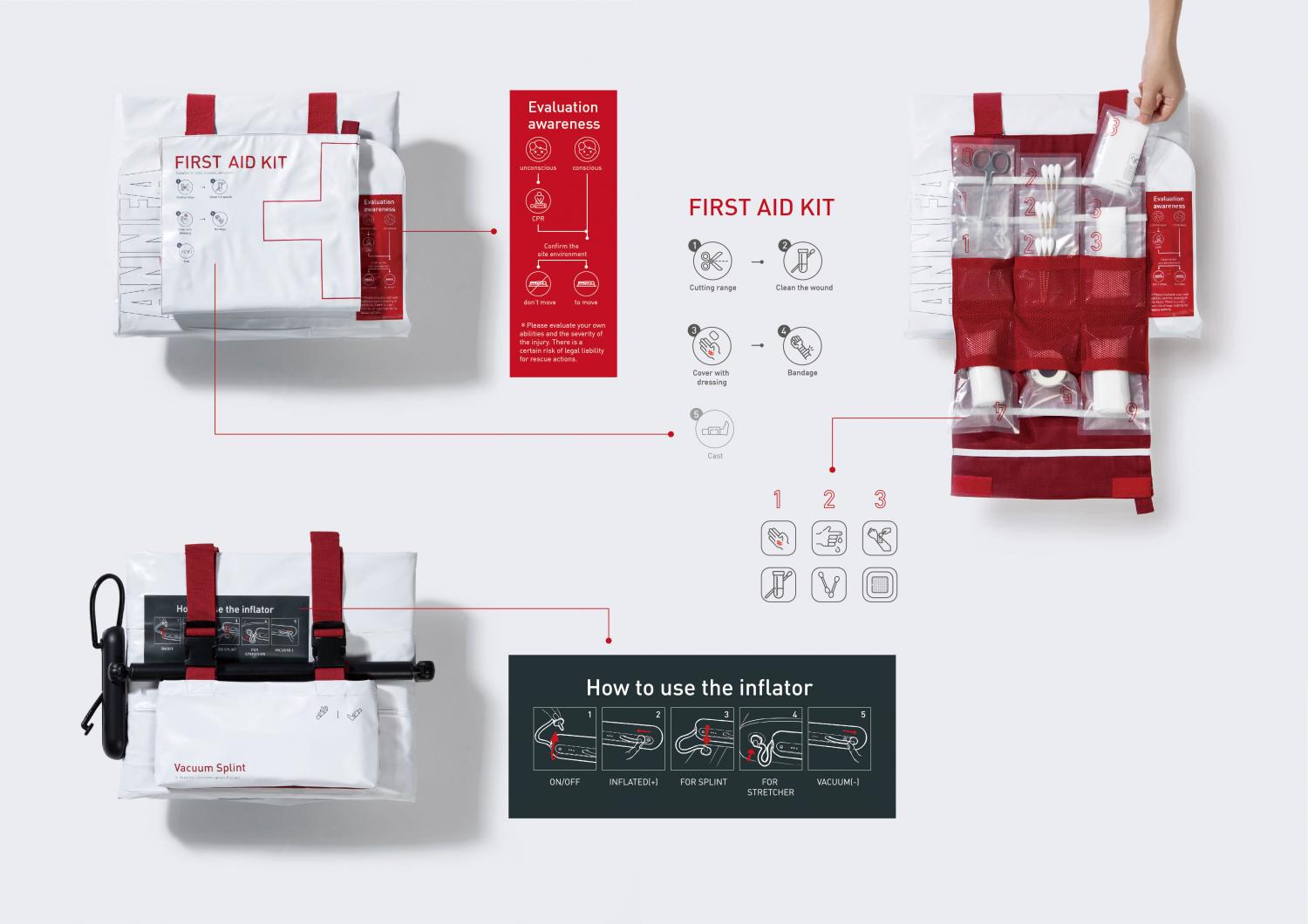 According to the designer Yu-Hsin Wu, ""When an accident occurs, the rescuer's emotions and strains may not be able to properly rescue. The inflatable stretcher integrates ambulance supplies and fixed equipment, it is expected that when an incident occurs, it can be quickly taken in the form of a bag, and calmly follow the instructions on the stretcher to correctly rescue."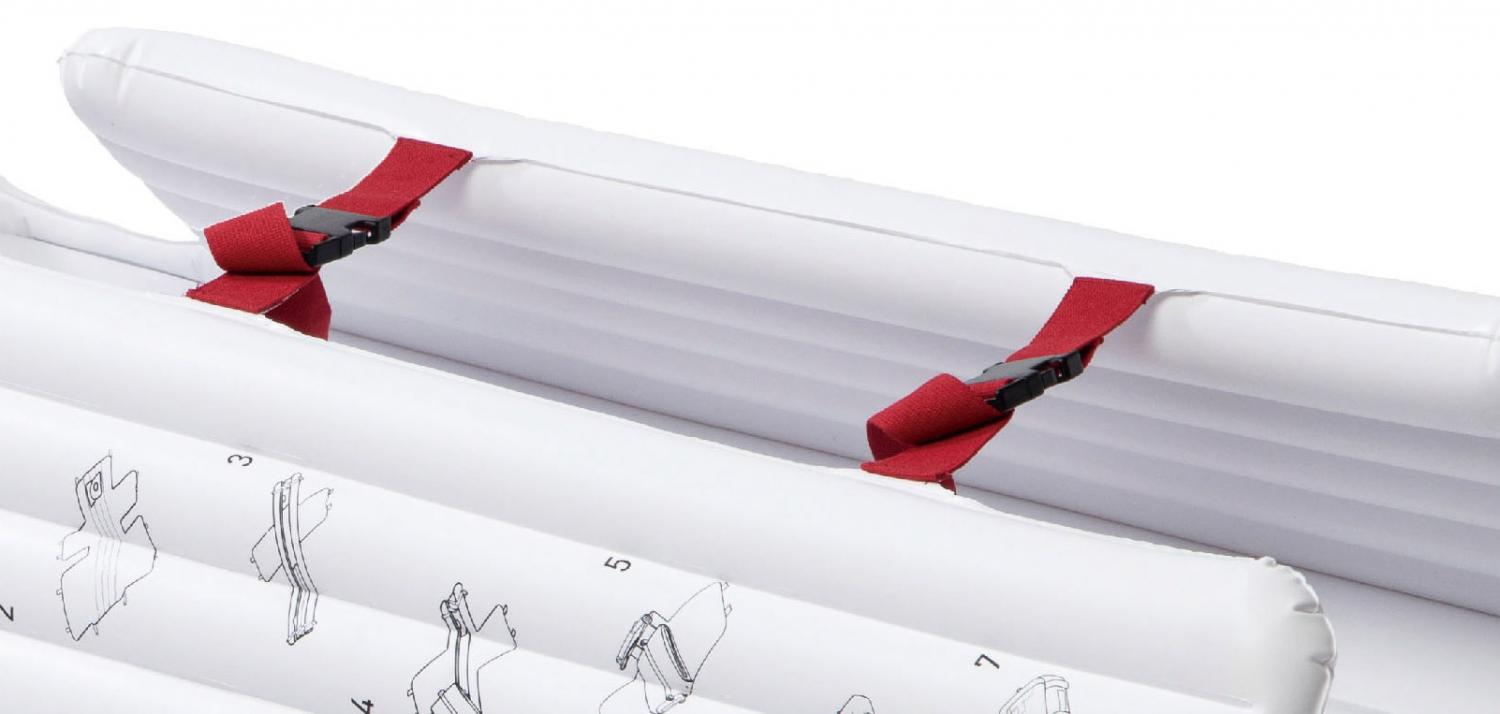 Additionally, an inflatable arm splint is also included, which helps with broken arms on the spot!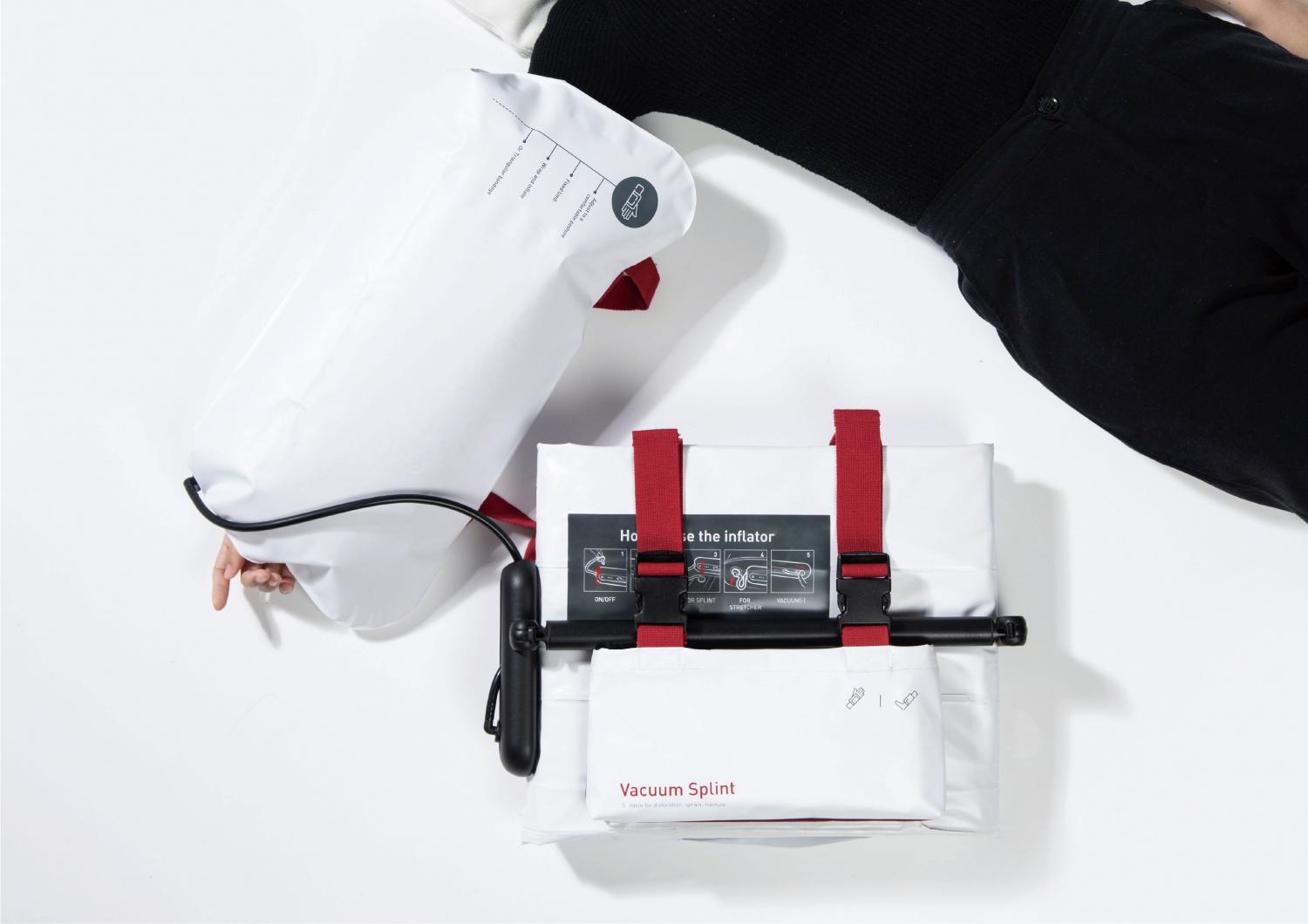 Instructions for the inflatable stretcher are printed right on the side of it, so the person setting it up will instantly know how to use it!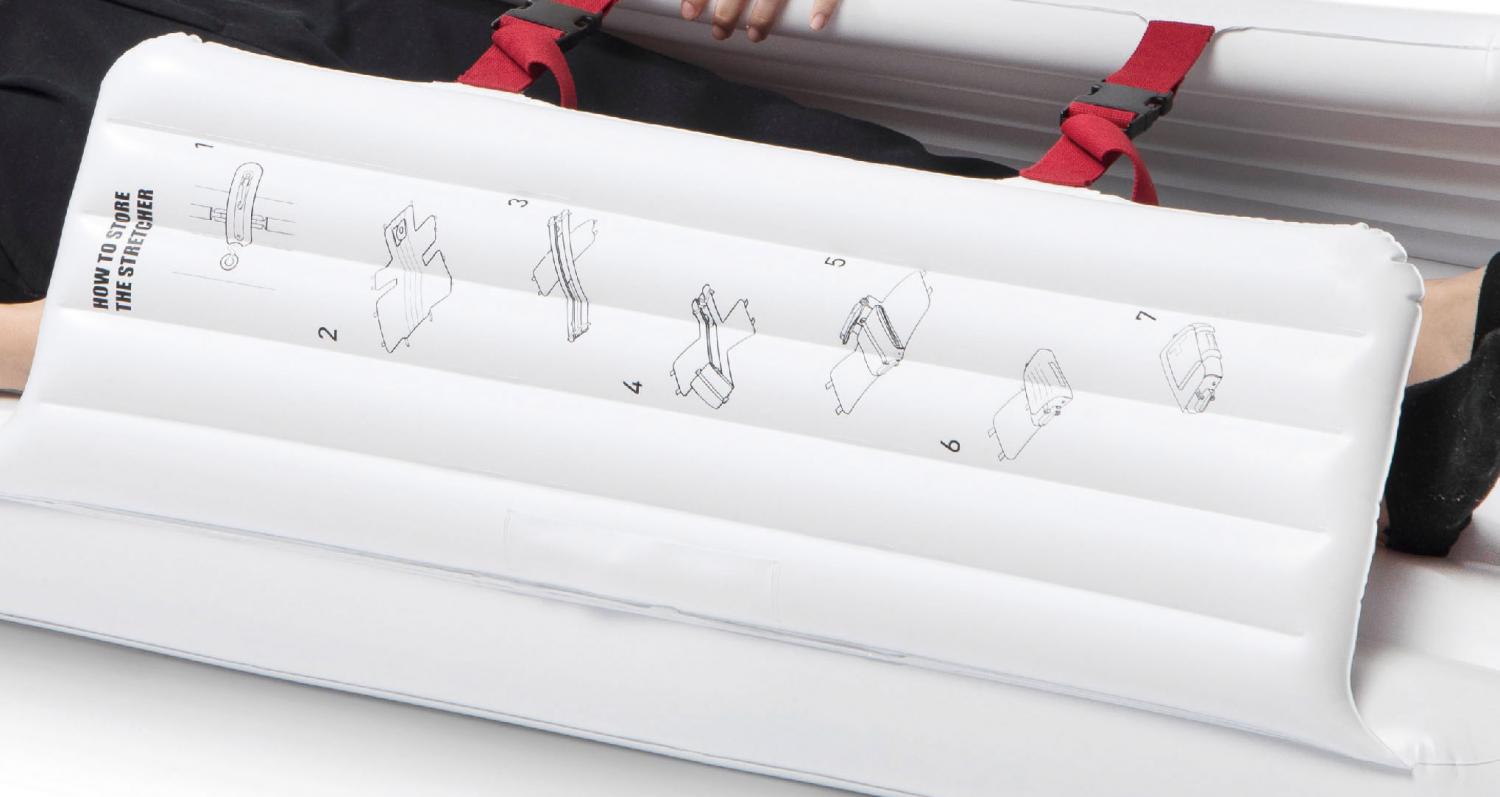 Hard poles are located on the bottom of the inflatable stretcher to easily transport the person to a medical facility!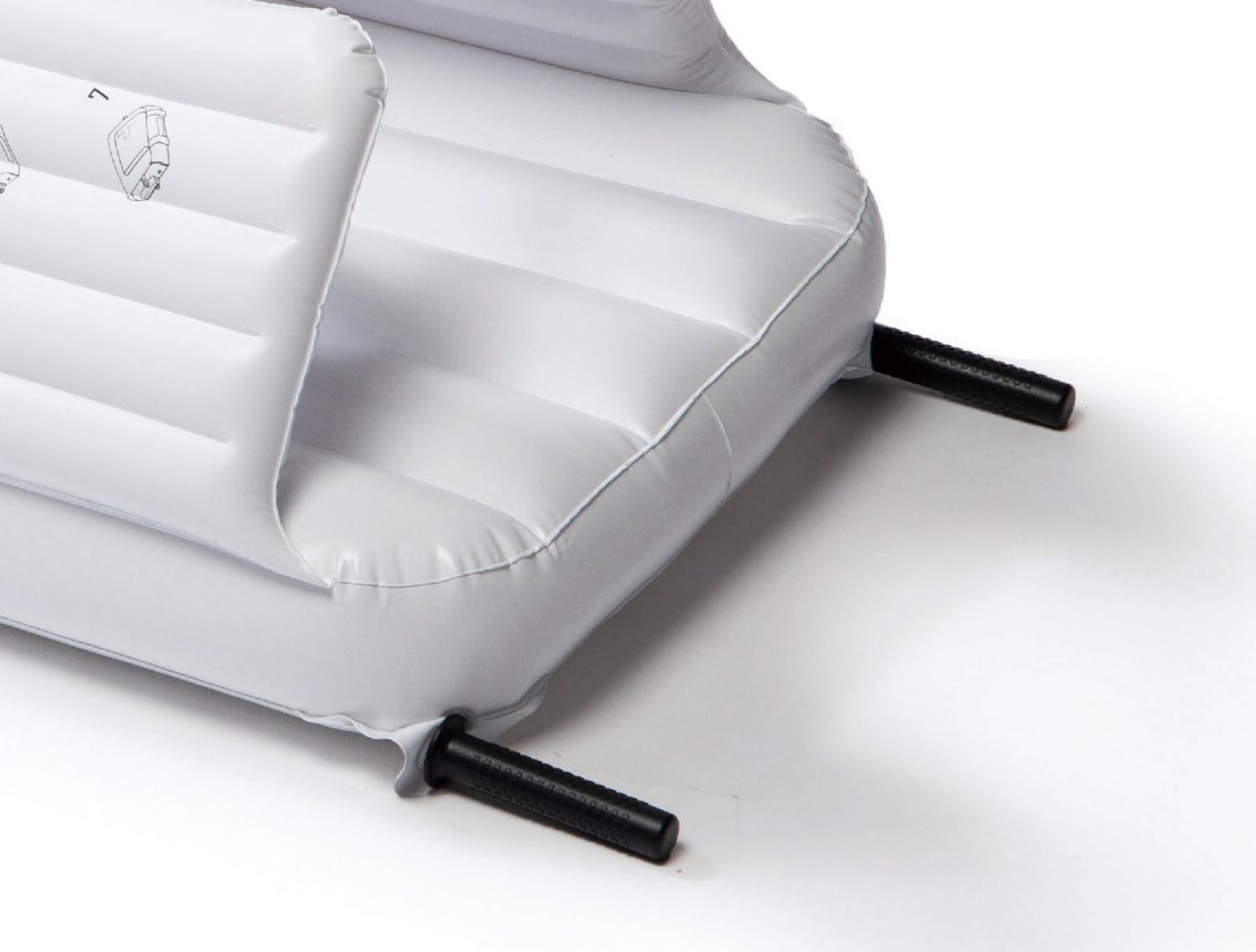 The straps on the top of the inflatable stretcher ensure the injured person stays secure inside during transport!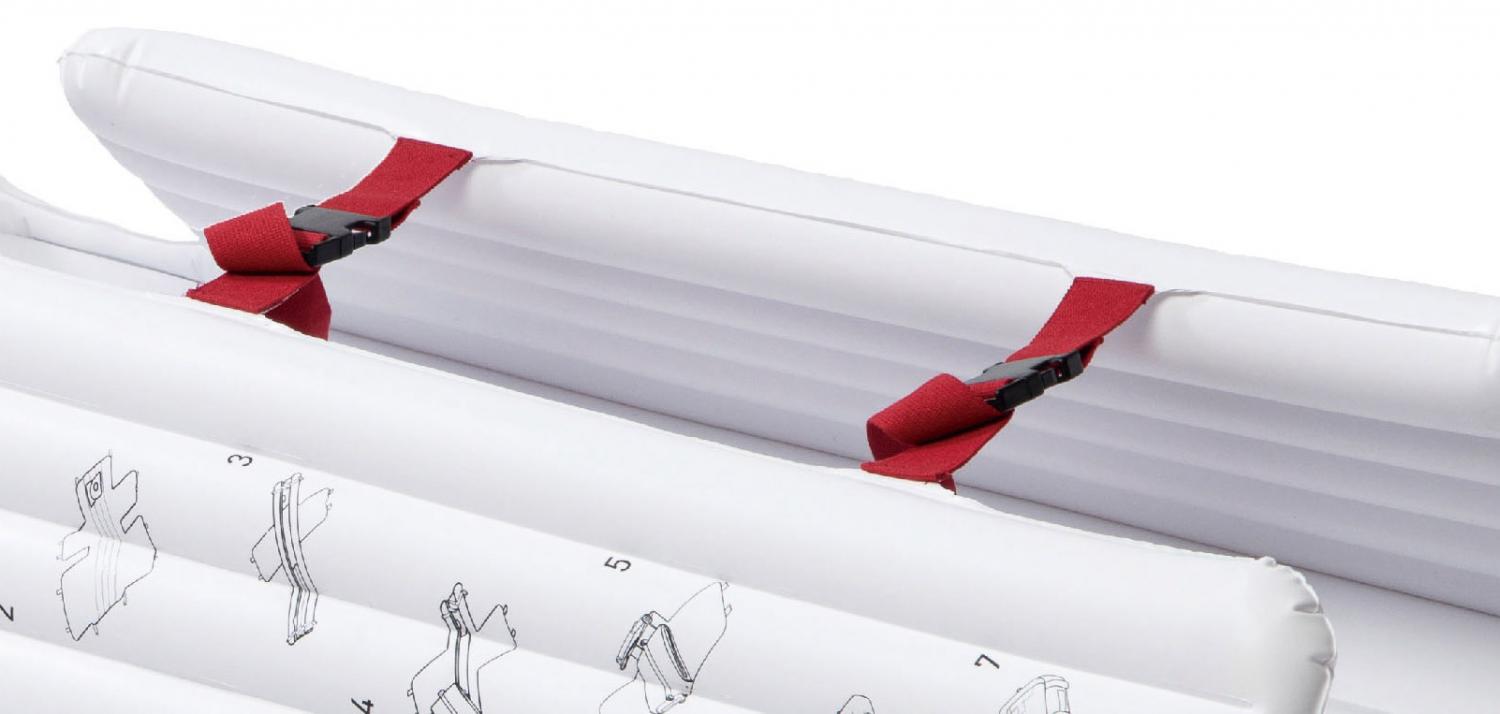 The included medical tool kit comes with practically anything the first responder may need to help the person injured before help arrives!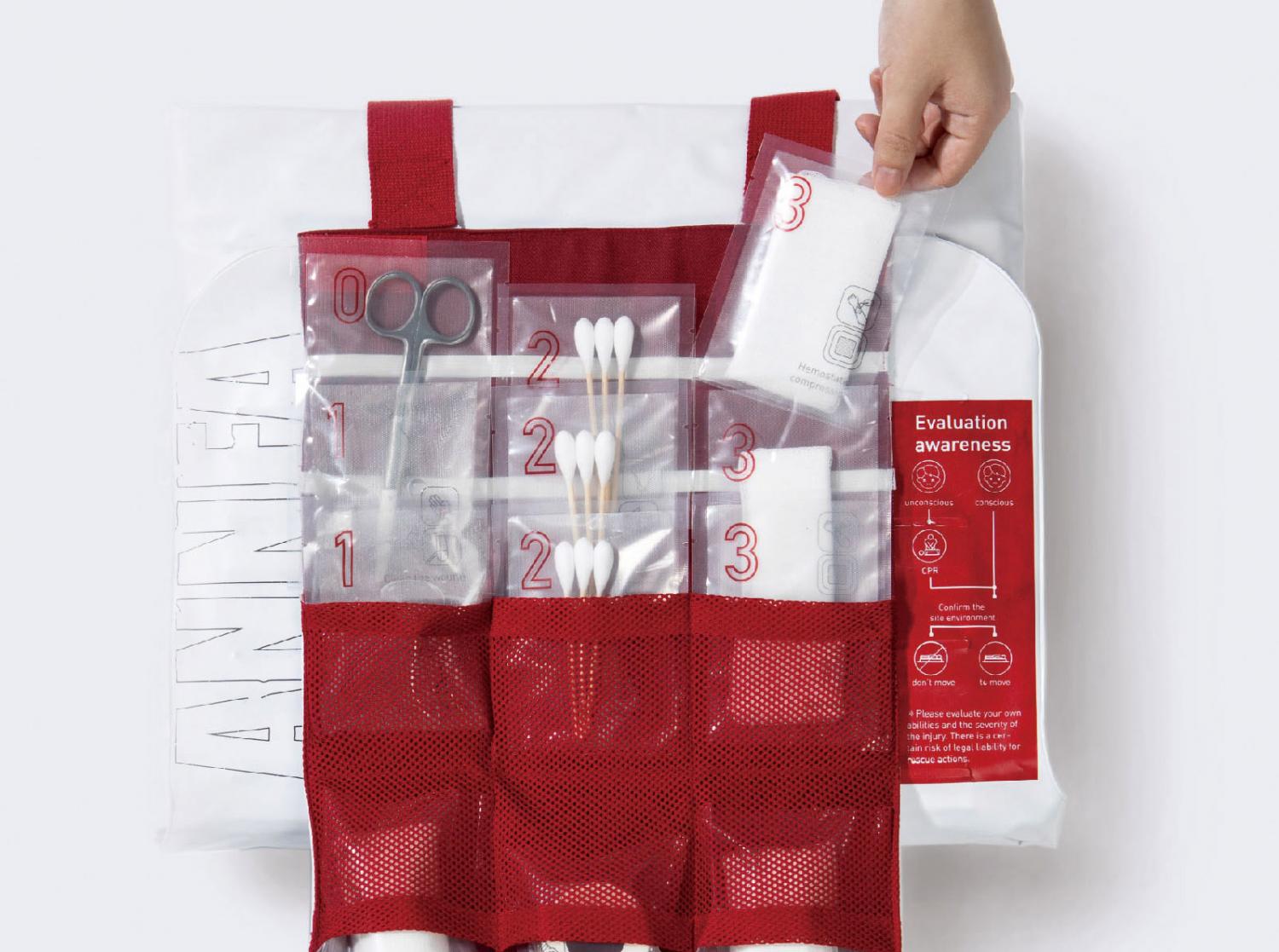 The vacuum splint instantly inflates to secure a broken arm or leg!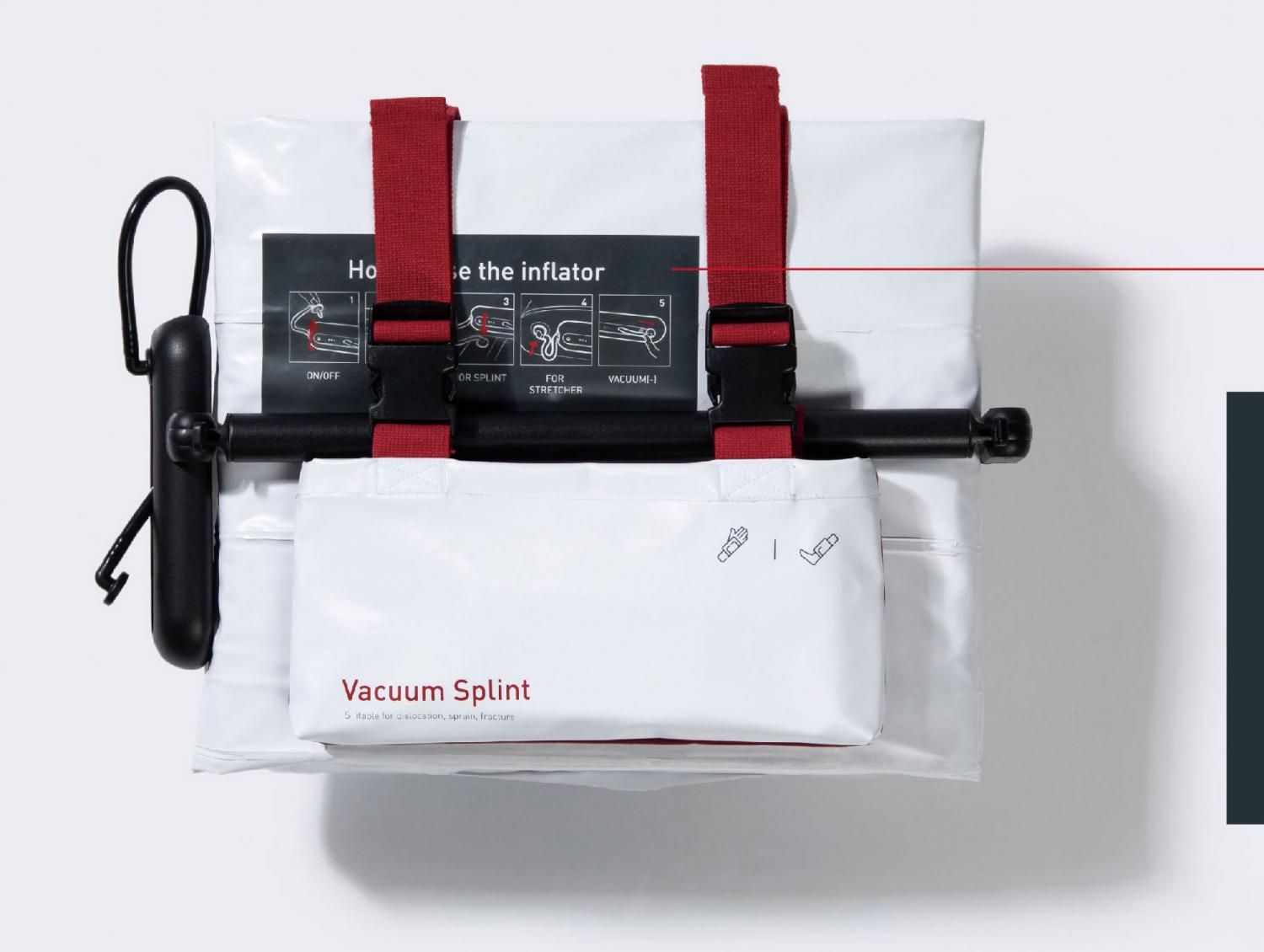 More instructions are printed right onto the first aid kit to help people not familiar with medical issues assist the injured person!