These Hot Tub Boats Let You Cruise On The Water While Staying Toasty Warm
By Ryan on 10/07/2021 8:21 AM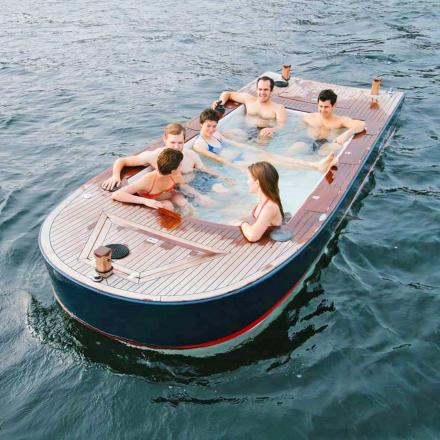 Here at OddityMall, it's safe to say we love boats - but we also love hot tubs! If we had to, which luxurious experience would we choose? This is the kind of eternal dilemma that keeps us up at night. If only there was a way to have our proverbial cake and eat it too (we also love cake). Thankfully, today I'm here to show you - you guessed it - the hot tub boat!
Designed, engineered, and manufactured in Seattle, Washington, the hot tub boat is the most stylish and comfortable way to get a soak in while exploring the high seas.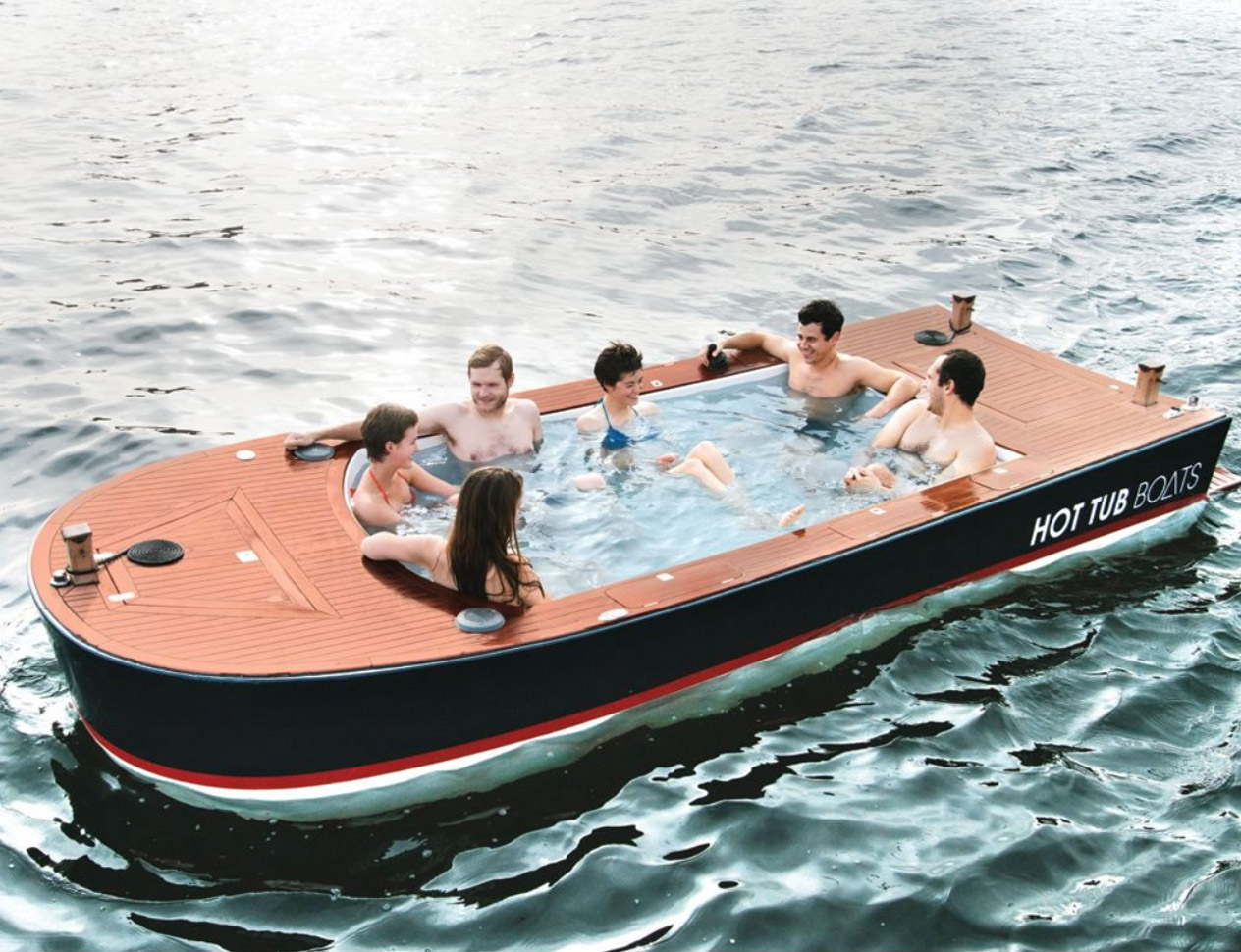 The sleek hot tub boat has a classic marine-style hull and is topped with a wooden deck crafted from real African teak. The hot tub boat can hold up to 2,100 pounds of water and 6 adult bathers.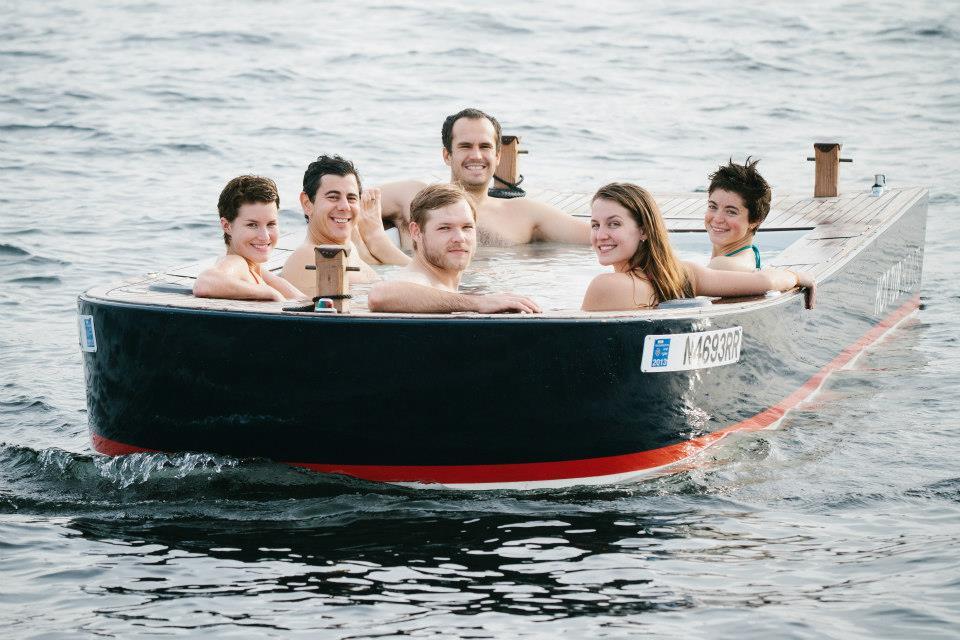 I know what you're thinking. How does this thing stay afloat? I can see you doing the calculations in your head: hot tub water + me and my drunk friends + more water = a sinking boat. Wrong again, Poindexter!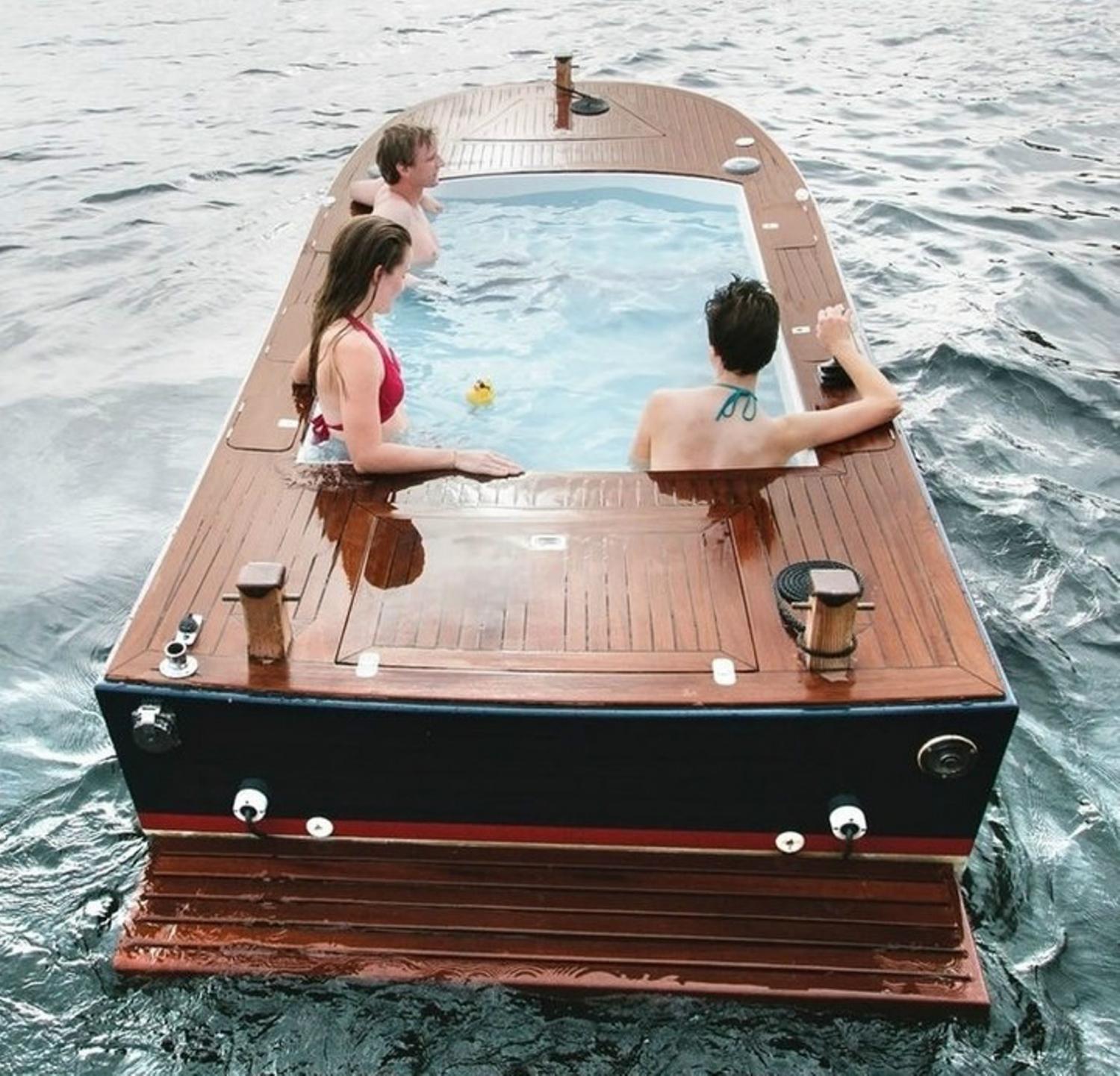 The hot tub boat was thoughtfully engineered with the hot tub component perfectly positioned on the vessel's center of buoyancy, resulting in a remarkably stable and sleek watercraft - drafting only 20 inches even at max capacity!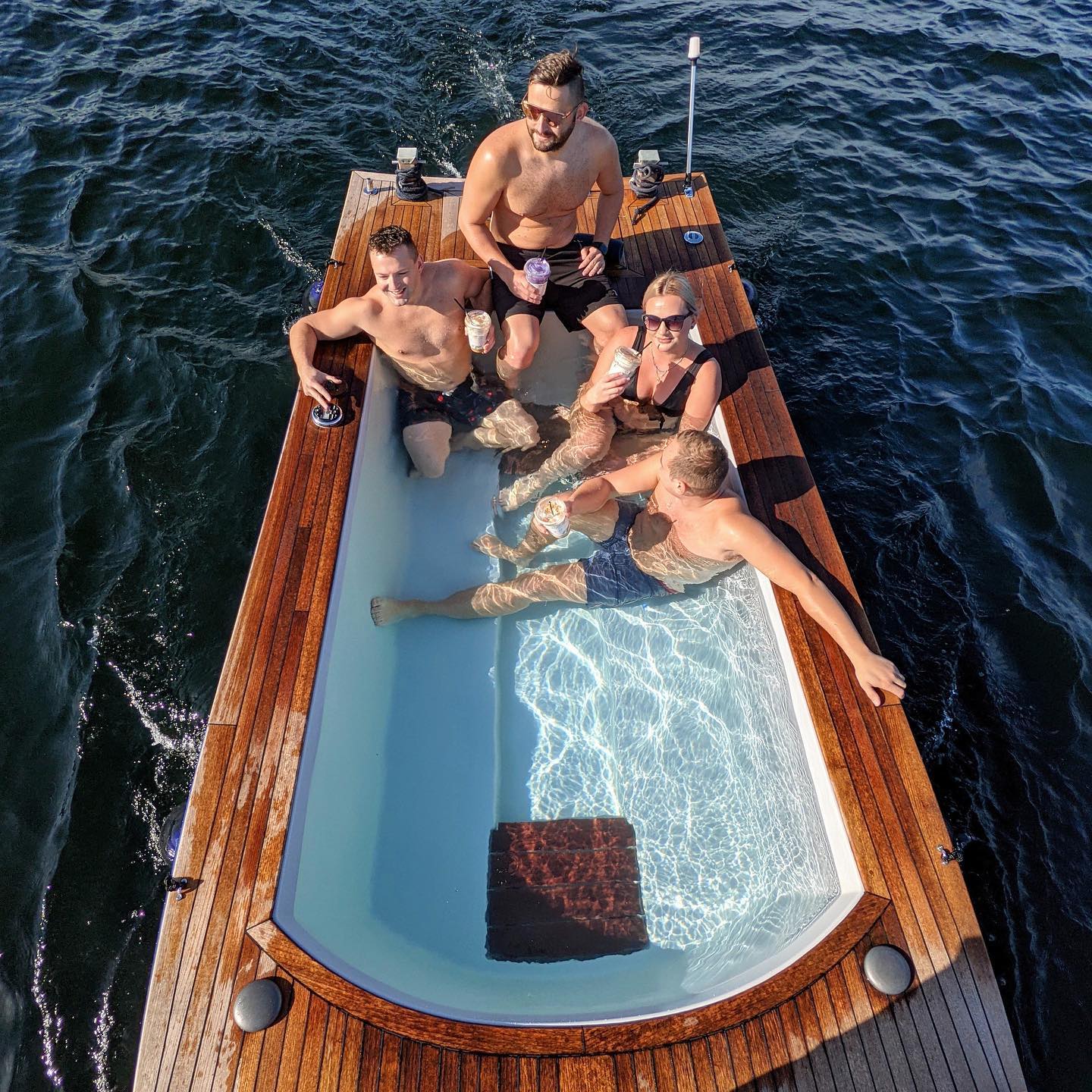 There is a joystick so you can gently control the boat over the surface of the water, and an integrated boiler allows the hot tub to reach an impressive max temperature of 104 degrees Fahrenheit. If that's too hot for you, there's also an adjustable thermostat.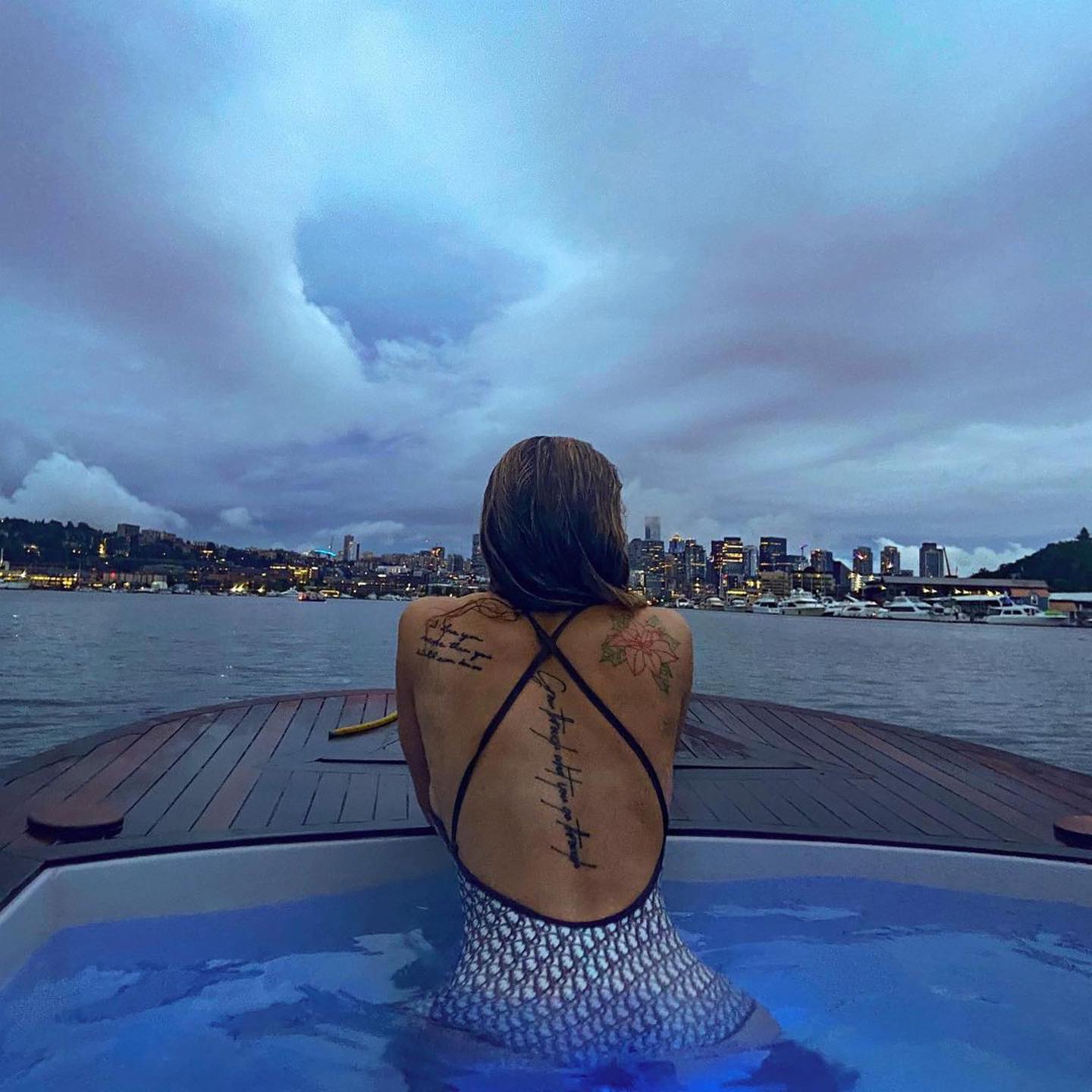 If you want some tunes, each hot tub boat has a built-in stereo system with dual 50-watt speakers so you can plug in your smartphone or mp3 player and let the good times roll.

The hot tub boat can reach nearly 5 miles per hour when driven on calm waters, and a single battery charge can last up to ten hours.
The hot tub boat is easy enough for anyone to soak and drive using the integrated joystick right on the side of the boat!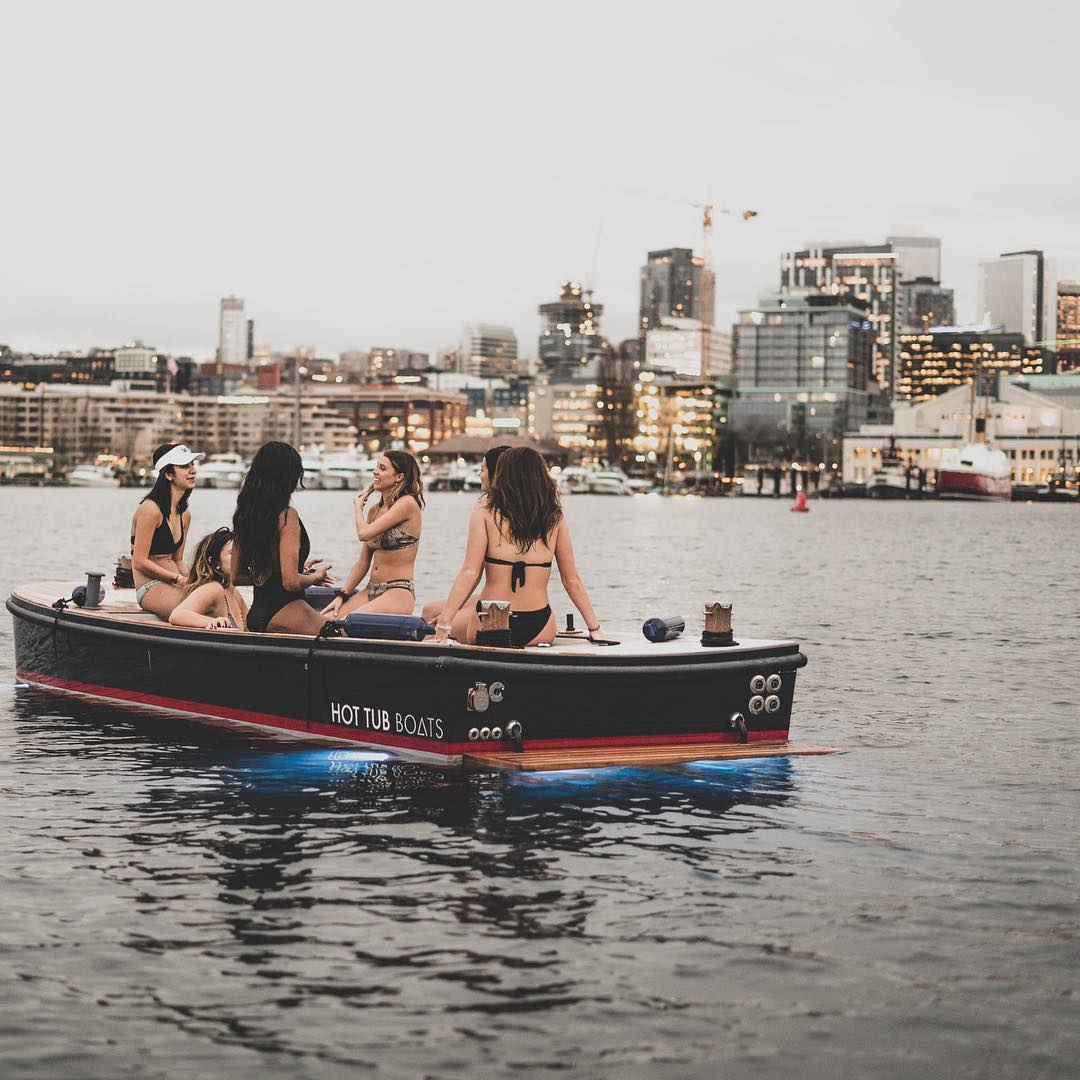 Maybe you love the idea of a hot tub boat but you have no place to store it in your crappy one bedroom apartment. Fear not! The Seattle-based hot tub boat company also offers rentals every day of the week. The rate is $400 for 2 hours.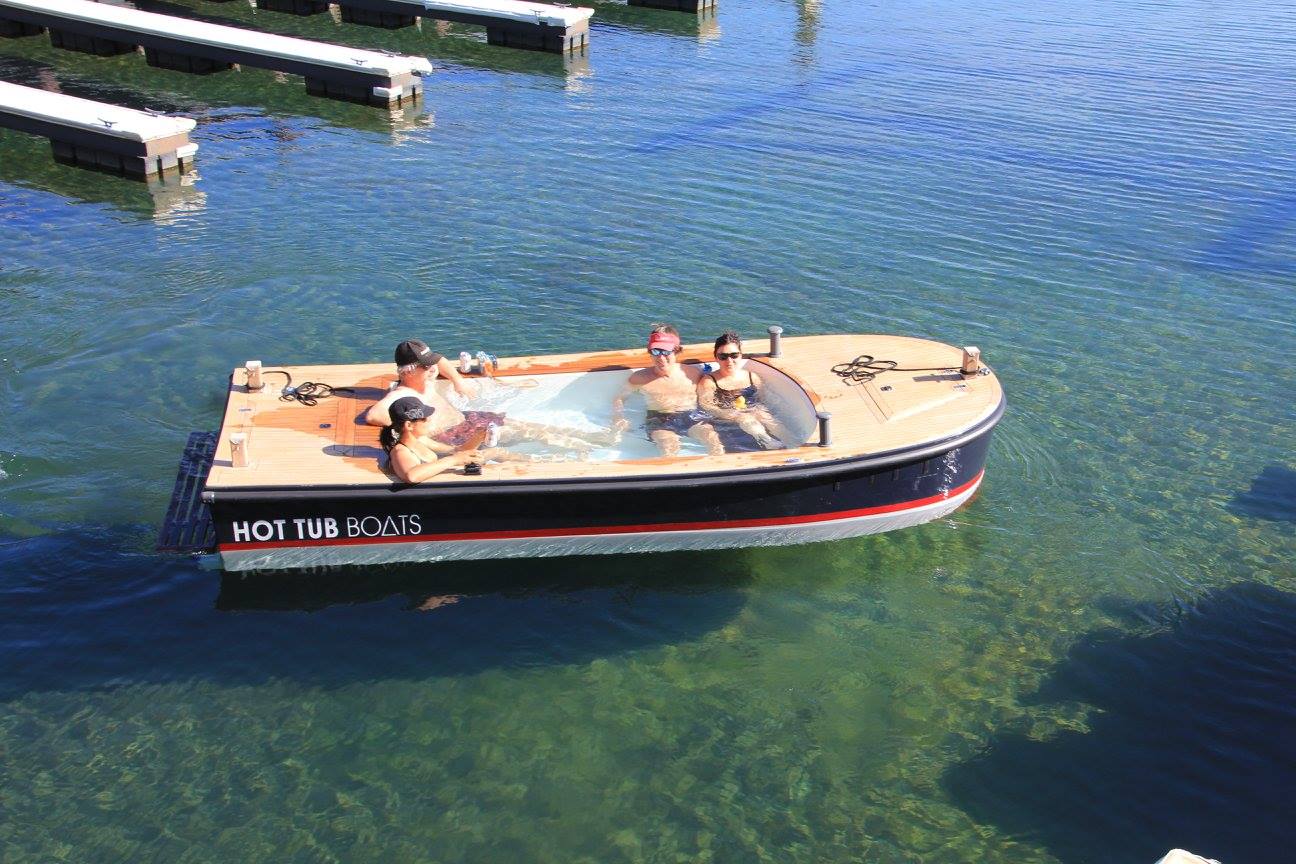 The Hot Tub Boat company is only based in Seattle for now, but definitely make a reservation if you're going to be in the area.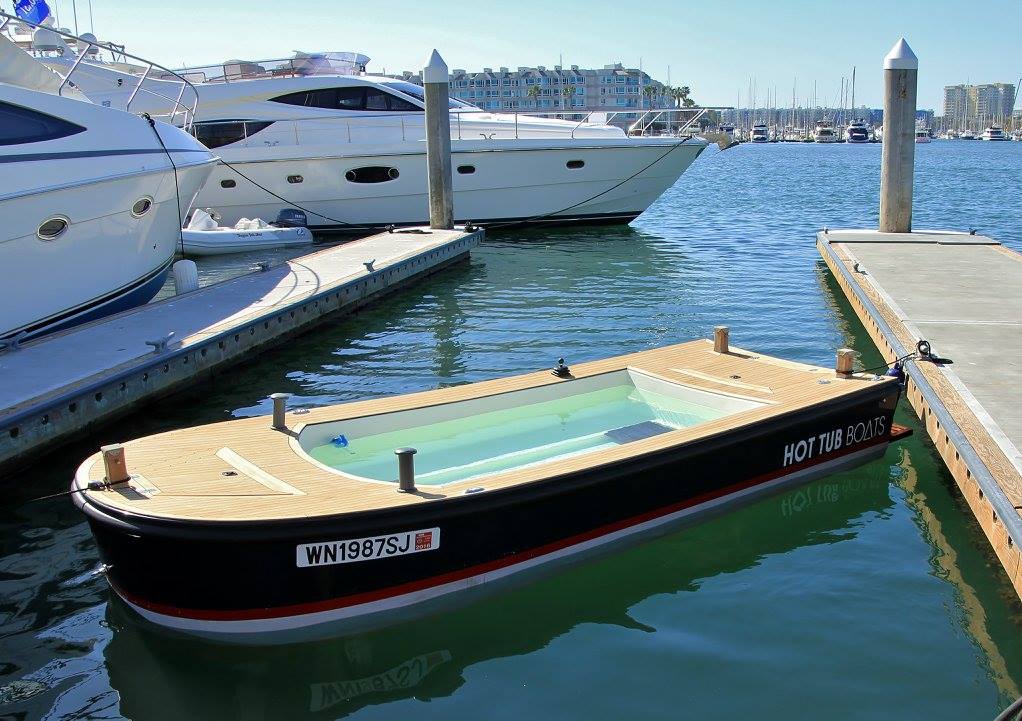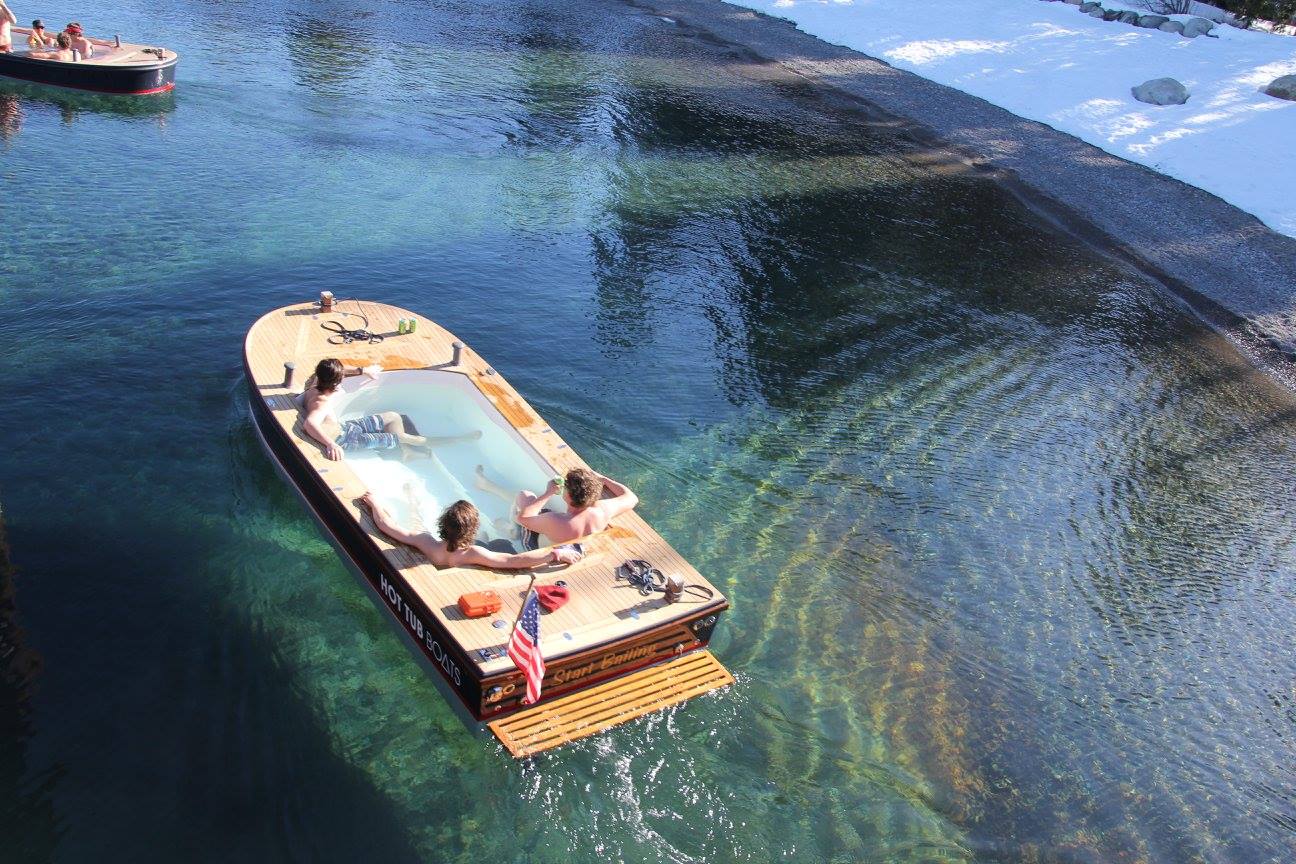 The hot tub boat is the perfect way to have a romantic date, a bachelorette party, or just a fun way to get out onto the water while keeping nice and toasty!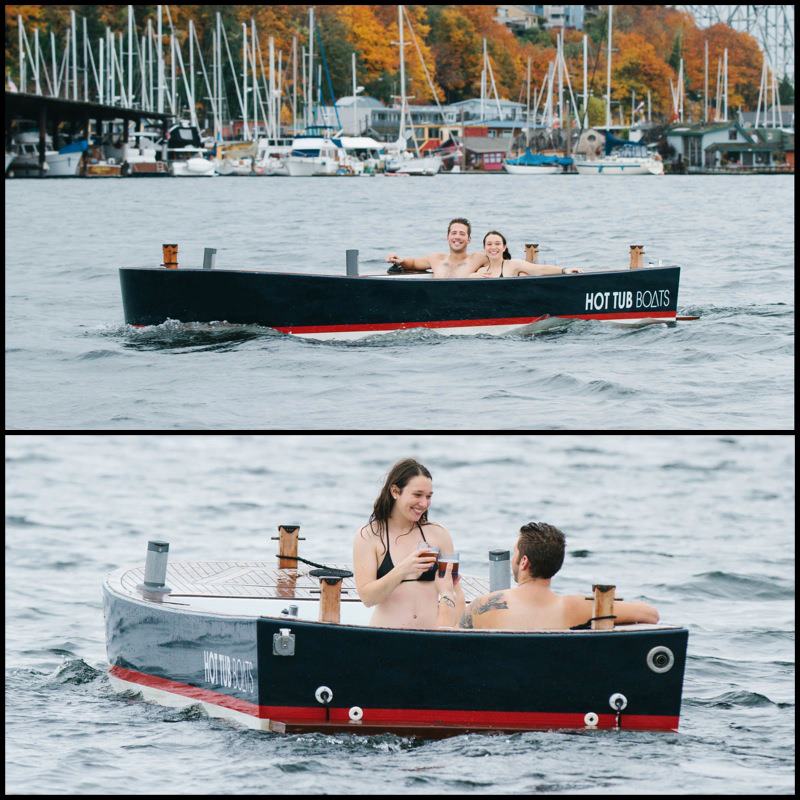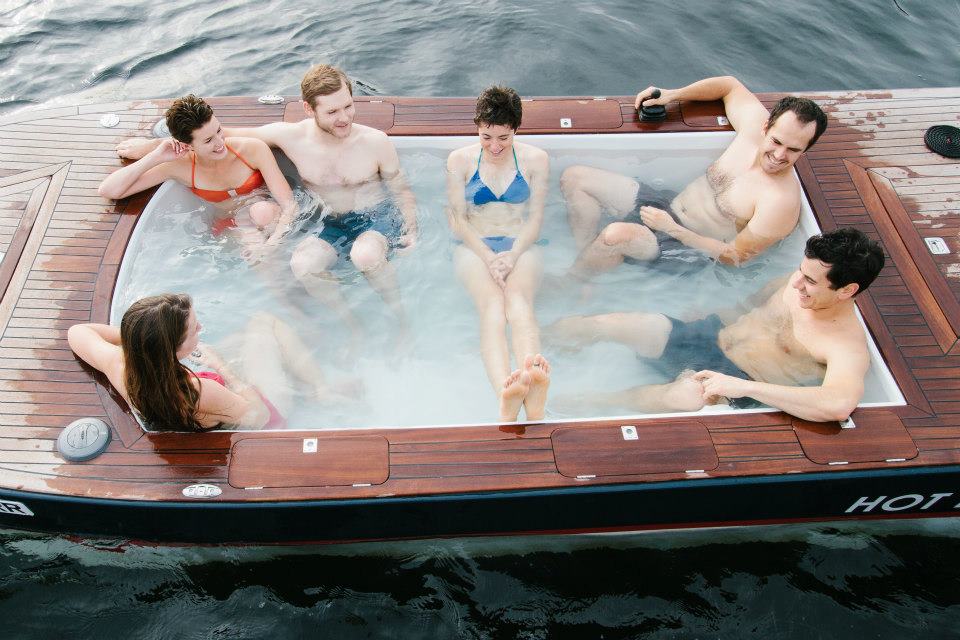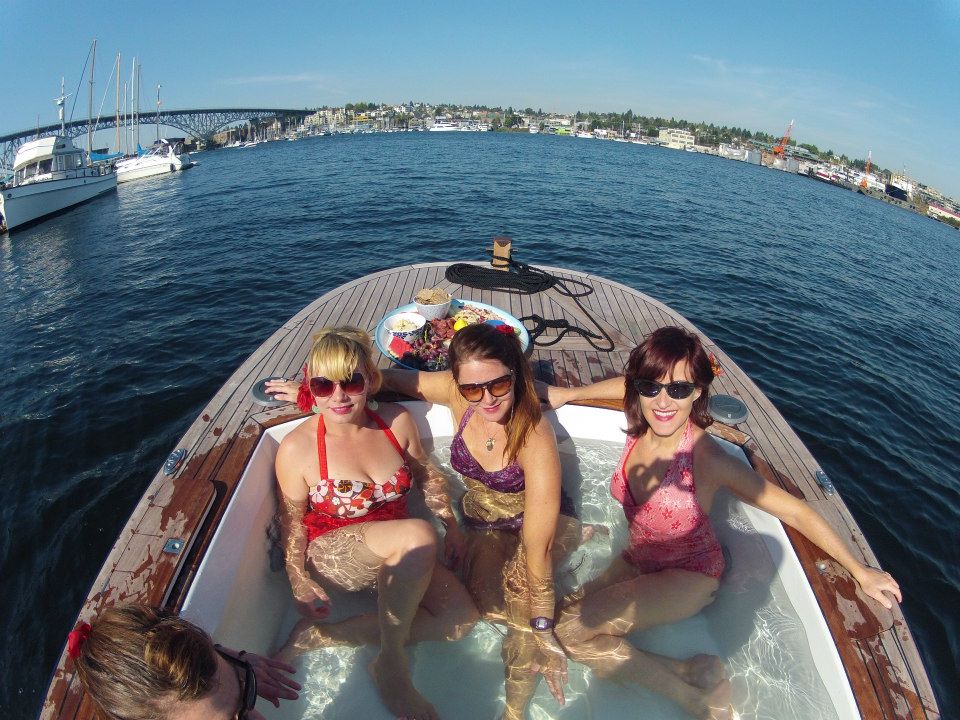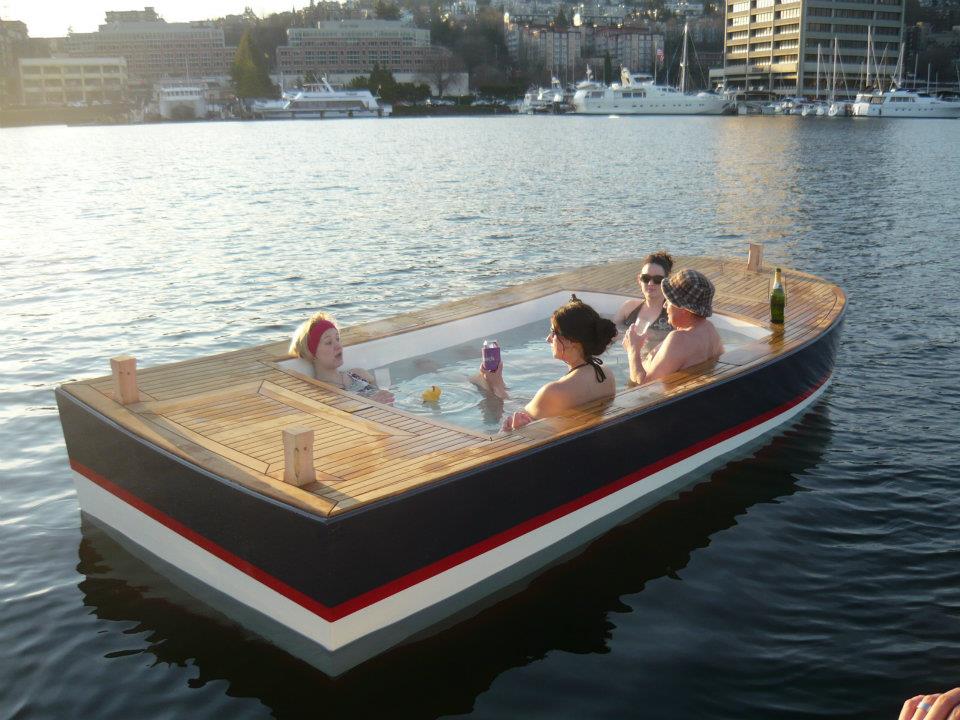 Check out the hot tub boat in action via the video below!
Subscribe To Our YouTube Channel