There's Now A Cake Pan That Lets You Create Pirate Ship Cakes
By Ryan on 03/31/2020 8:40 AM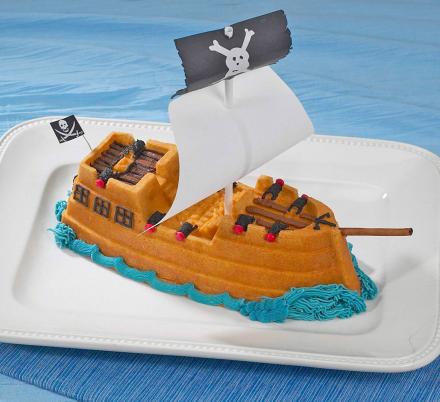 This cake pan is shaped like a pirate ship to make pirate ship shaped cakes, and if there's anything better in this world than pirate ship shaped cakes, please let me know, as I'm all ears... Perfect for a child's pirate themed birthday party, for at the office on International Talk Like a Pirate Day (September 19), or just for a group of drunken adults to eat while their booze filled slurs sound like their talking like a pirate.
Is your child not into pirates? The same company also offers a variety of themed cake shapes, including a castle shaped cake pan, a fairy-tale cottage shaped cake pan, as well as a train shaped cake pan, and if you're kid's not into any of those, then they might not deserve a cake ;)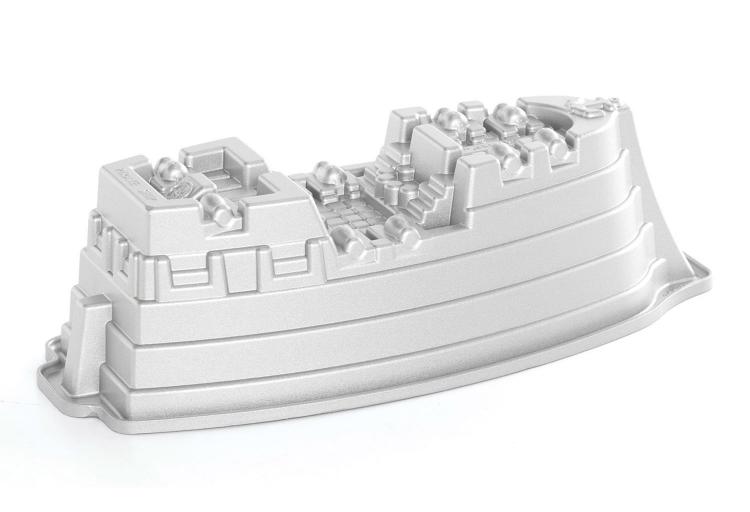 The pirate ship cake pan is made from cast aluminum, has a non-stick black finish, is able to make 1 entire cake mix, weighs 1.6 lbs, and the cake pan measures 14 inches long x 6.2 inches deep x 4 inches wide.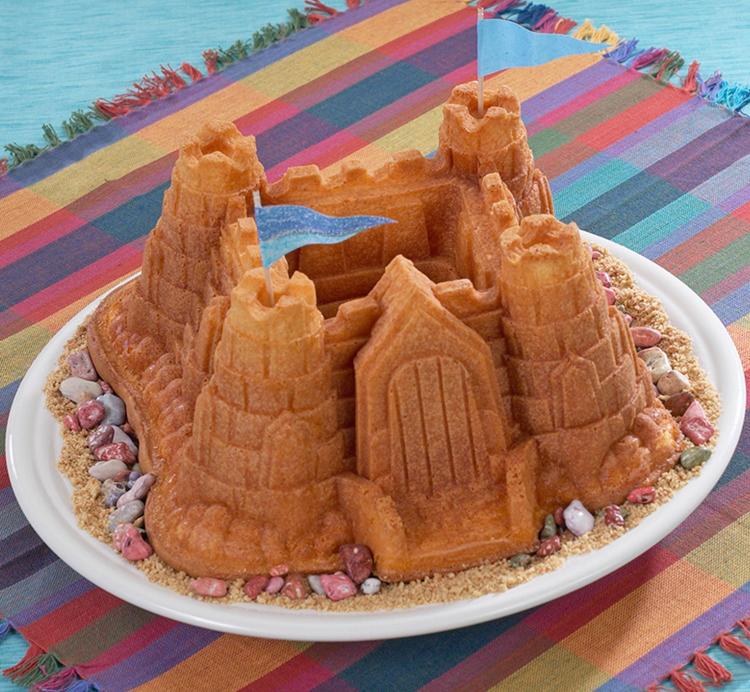 Also, the pirate ship cake pan doesn't comes with any of the flags you see in the pictures, so you will need to buy those separately. You can find pirate cake flags here for sale on Amazon.