Giant Black World Map Mouse Pad To Assist In World Domination
By Ryan on 05/26/2017 10:18 AM (Updated: 01/16/2019 12:53 PM)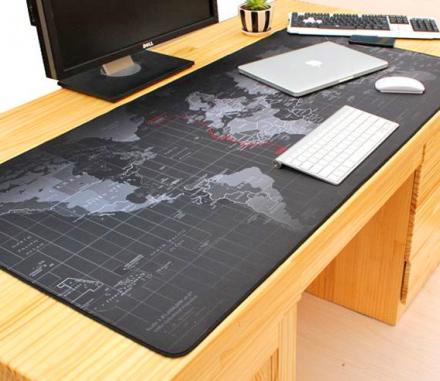 If your starting to plan for world domination in your future, you might first want to start with an evil villain chair. Either this one, this one, or this one will do. You'll then want to think about your desk and what you can do to assist your world domination plans as best you can. This giant world map desk pad might do the trick...
Measuring a massive 3 feet across, the giant world map desk pad is colored black to ensure everyone knows that your plans are strictly for evil purposes only. The map is also color coded for time-zones so you'll know the time in each country you plan to conquer.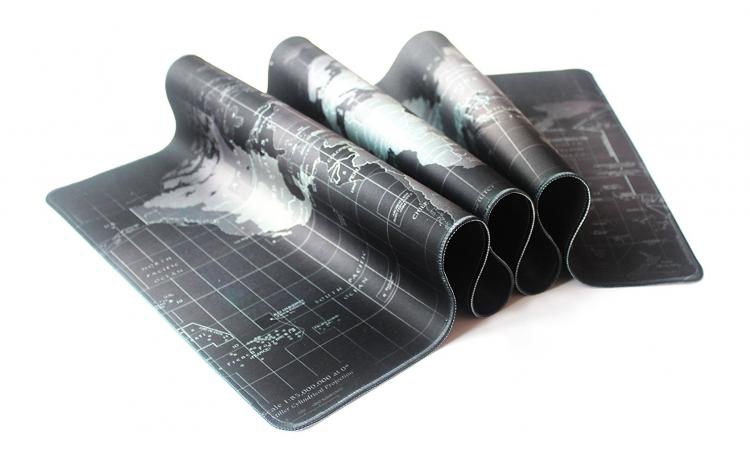 The giant world map mouse pad features a smooth surface with thick cloth padding that offers the ultimate comfort for your arms while gaming, browsing the web, typing, or inserting evil data into Excel.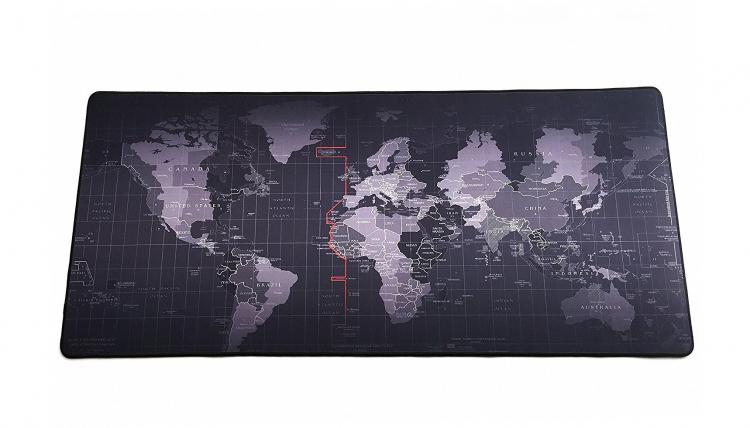 The giant black map mouse pad will eliminate uneven surfaces on your desk for optimal mouse usage, has a premium design that features an anti-slip rubber base to prevent the mat from sliding around, and has professional edge stitching and uses waterproof material to ensure a long lifespan.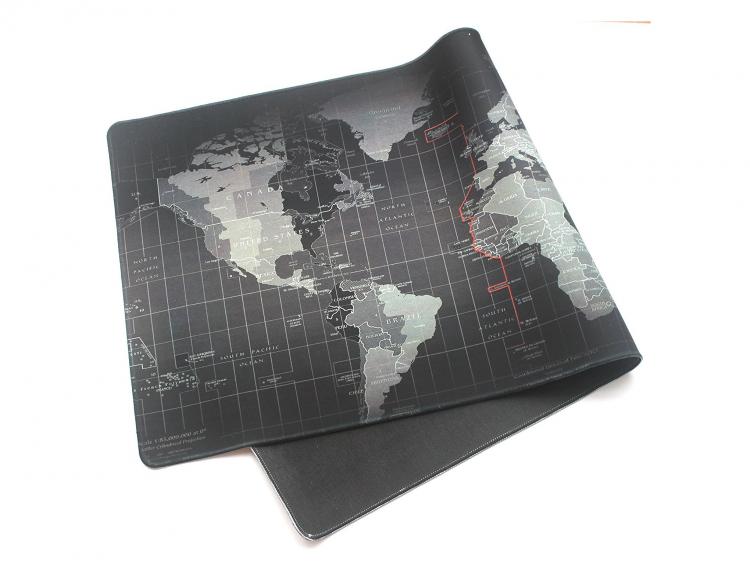 The giant black world map mouse pad is made from a cloth material with a rubber base, is large enough to fit a large keyboard and mouse along with plenty of room to the side, and measures 35.4 inches long x 15.7 inches wide x 0.2 inches thick.