These Giant Tree Bookshelves Will Give Your Home Library A Breathtaking Look
By Ryan on 02/15/2022 12:20 PM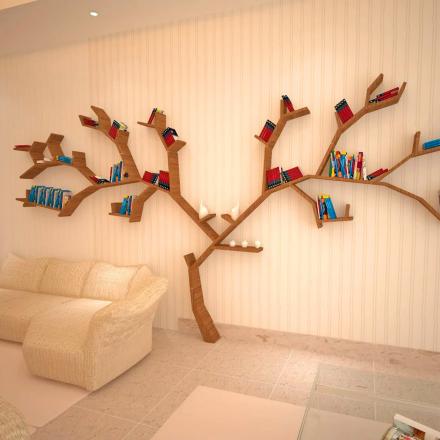 Here at OddityMall, we love a good shelf. Books aren't just for reading, you know! A well-designed bookshelf with an interesting or clever design can completely change the look of a room. It can also make guests and potential mates think you're both intellectual AND fashionable. We've shared some pretty amazing bookshelves in the past, from the shelves that spell out words to the ultra-modern spherical bookshelf that looks like it's sinking into your wall.
Instead of looking futuristic like those products, today's bookshelf leans into the more natural side of the written word. Just take a look at these tree-shaped bookcases! Found exclusively on Etsy, the company Treebookcase specializes in handmade, wooden shelves that make your living room look just like a magical fairy tale forest!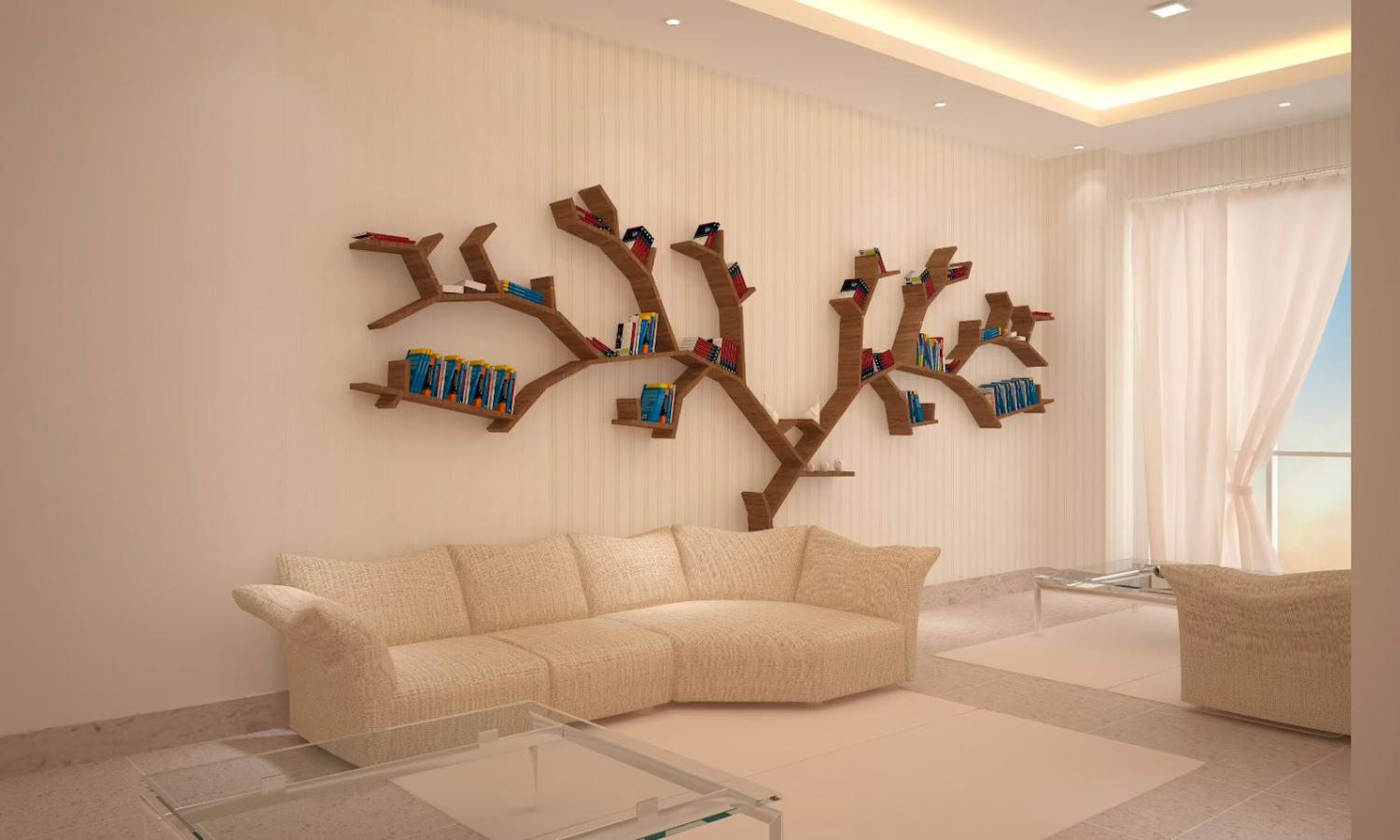 Credit: Treebookcase
Each piece is handmade from reclaimed pine with a variety of natural color options available. Do you want a bookcase that looks like a birch tree? How about a walnut tree? The sky's the limit with these wooden tree-shaped shelves. Other varieties include ebony, white, natural wood, chestnut, and black.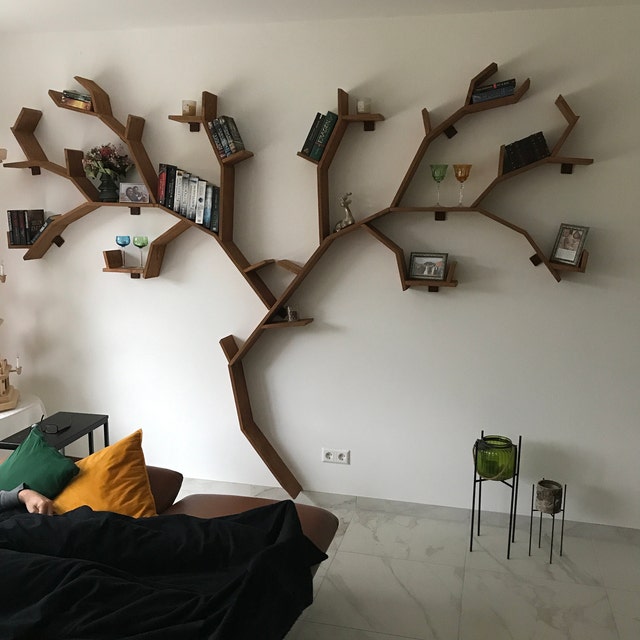 Credit: Treebookcase
Each recycled wood bookcase is handmade to order, so you can request a piece that fits your desired specifications. It takes about two weeks to get a tree bookshelf shaped and ready to ship, so plan accordingly.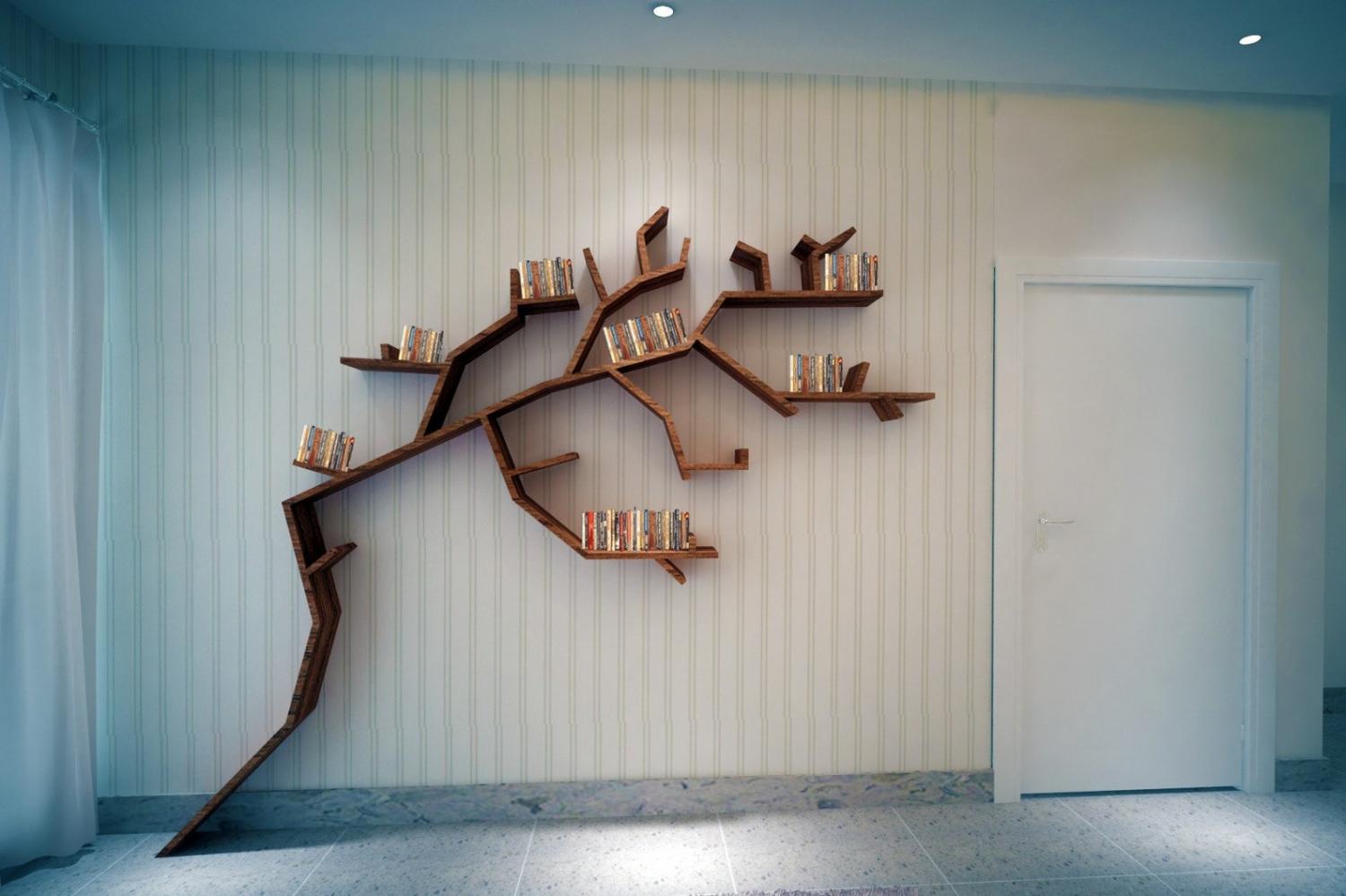 Credit: Treebookcase
The giant tree shaped bookshelves are all shipped disassembled with the necessary screws, so keep your toolbox handy. The beautiful wood pieces also come with helpful instructions to make assembly easier.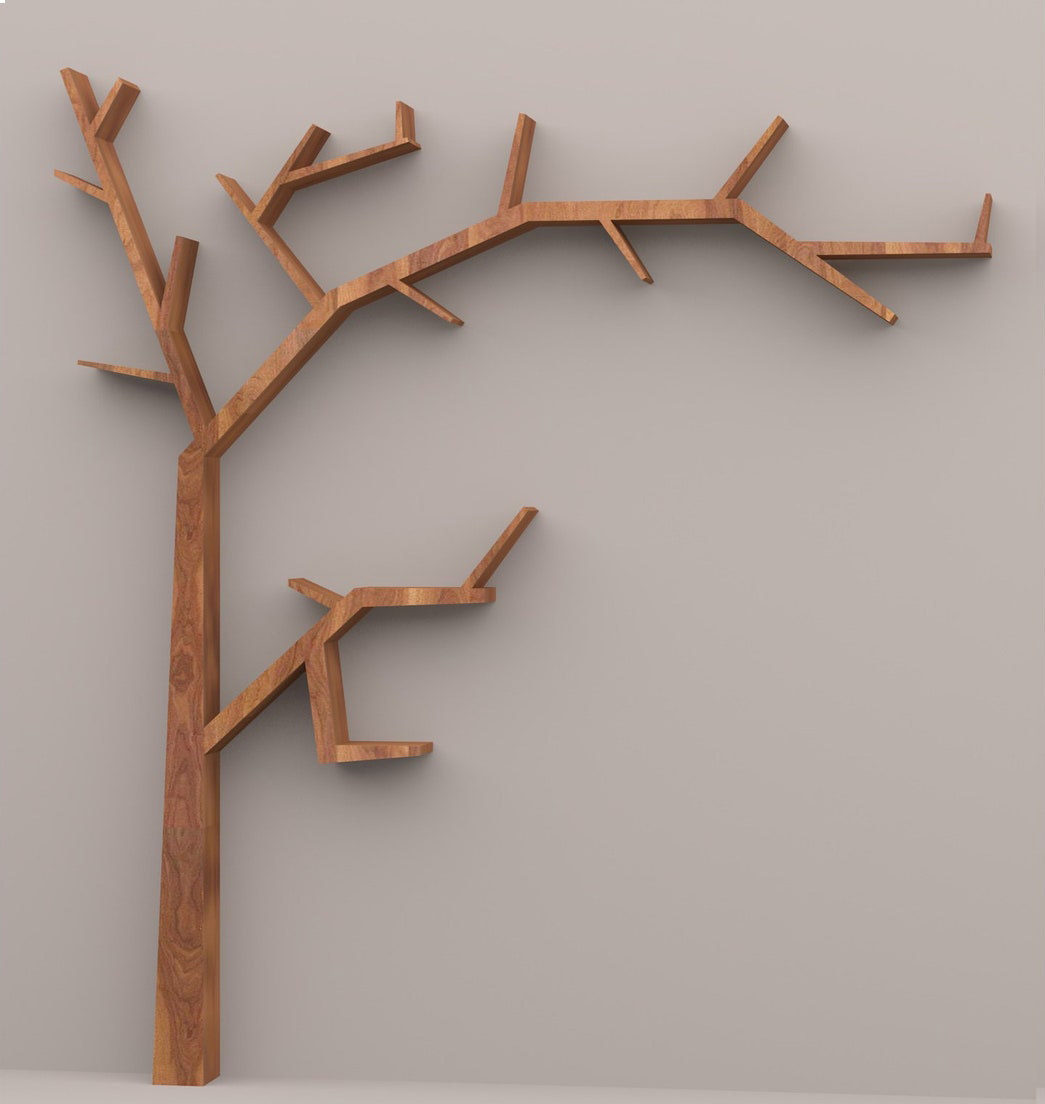 Credit: Treebookcase
Whether you want a single branch or a massive tree that spans the entire wall, this talented Etsy creator has you covered.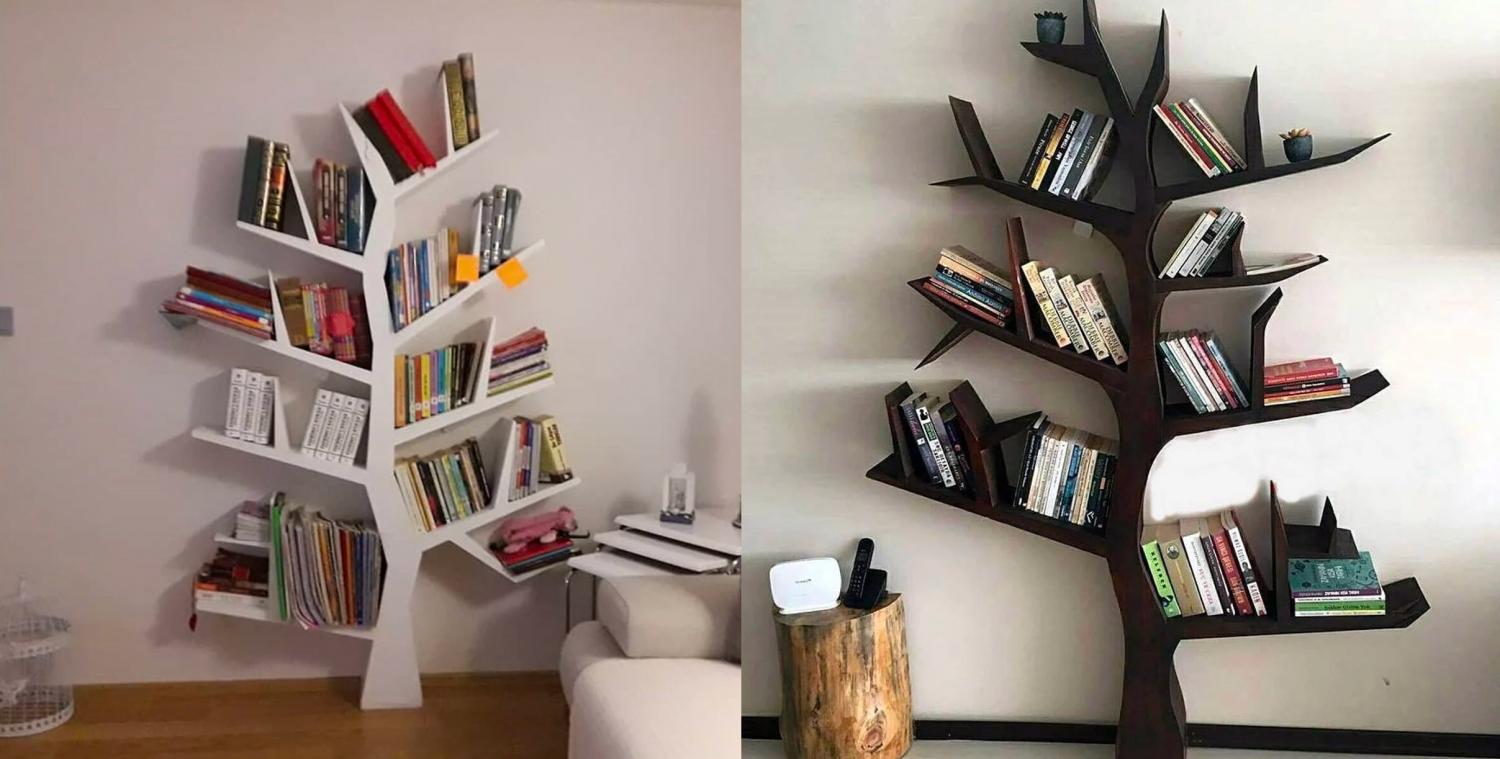 Credit: Treebookcase
Just looking at all of the pictures of the bookshelves in use will make you long for one of these whimsical forest pieces. Many of the "branches" are slanted, giving your home library a particularly unique look.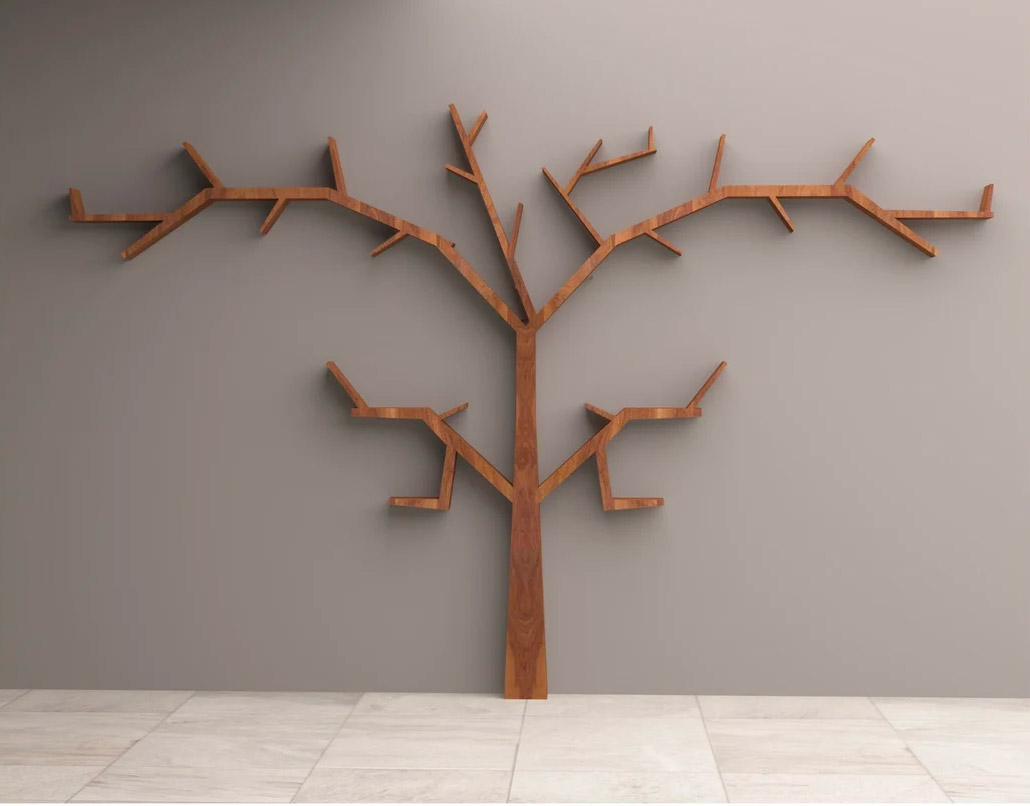 Credit: Treebookcase
The tree branch bookshelves have been getting rave reviews from shoppers on Etsy. The store, owned by a passionate artisan named Melda Akar, currently holds a 4.5 star average with over 480 confirmed sales. This is quite an impressive feat, considering the fact that Melda collects each piece of recycled wood and makes the shelves by hand.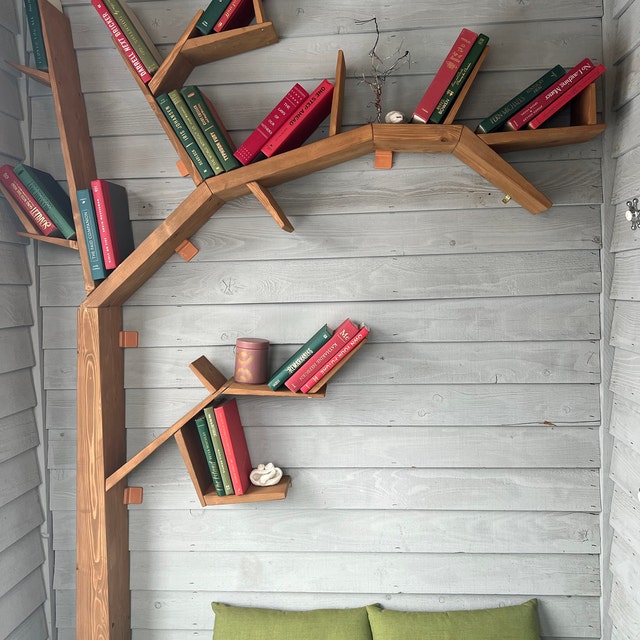 Credit: Treebookcase
Don't take my word for it, just check out this testimonial from a customer named Al who got their piece shipped to Australia.
"Amazing quality, and the price was excellent, especially when you realize this is a hand made bespoke piece that you will probably not see anywhere else. Customer service was excellent and they made and shipped the bookshelf immediately. It is well made, instructions are sufficient and it looks absolutely beautiful… From ordering to being produced to delivery here in Australia which is halfway around the world was only a couple of weeks. Thank you so much, I am sure this bookshelf will get a lot of comments and discussion in my house and I will be sure to recommend family and friends to your store"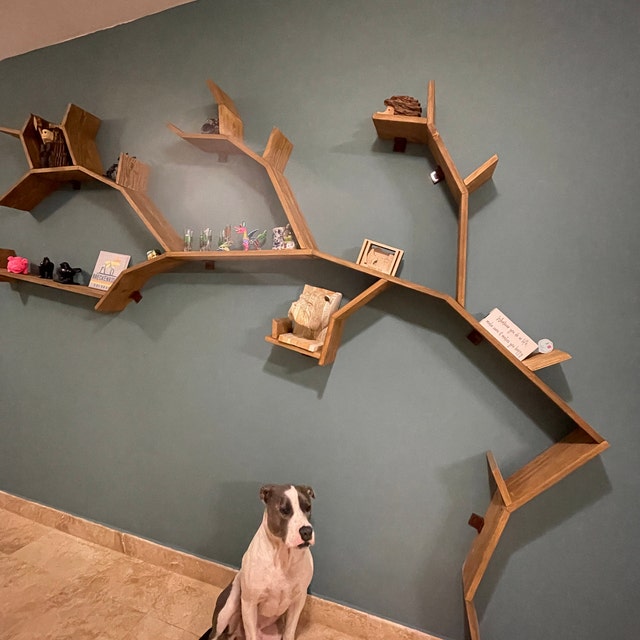 Credit: Treebookcase
The price of the tree bookcases obviously varies wildly depending on the size you choose, but you can expect to pay around $180 for a single shelf, or over $1400 for a big and beautiful piece.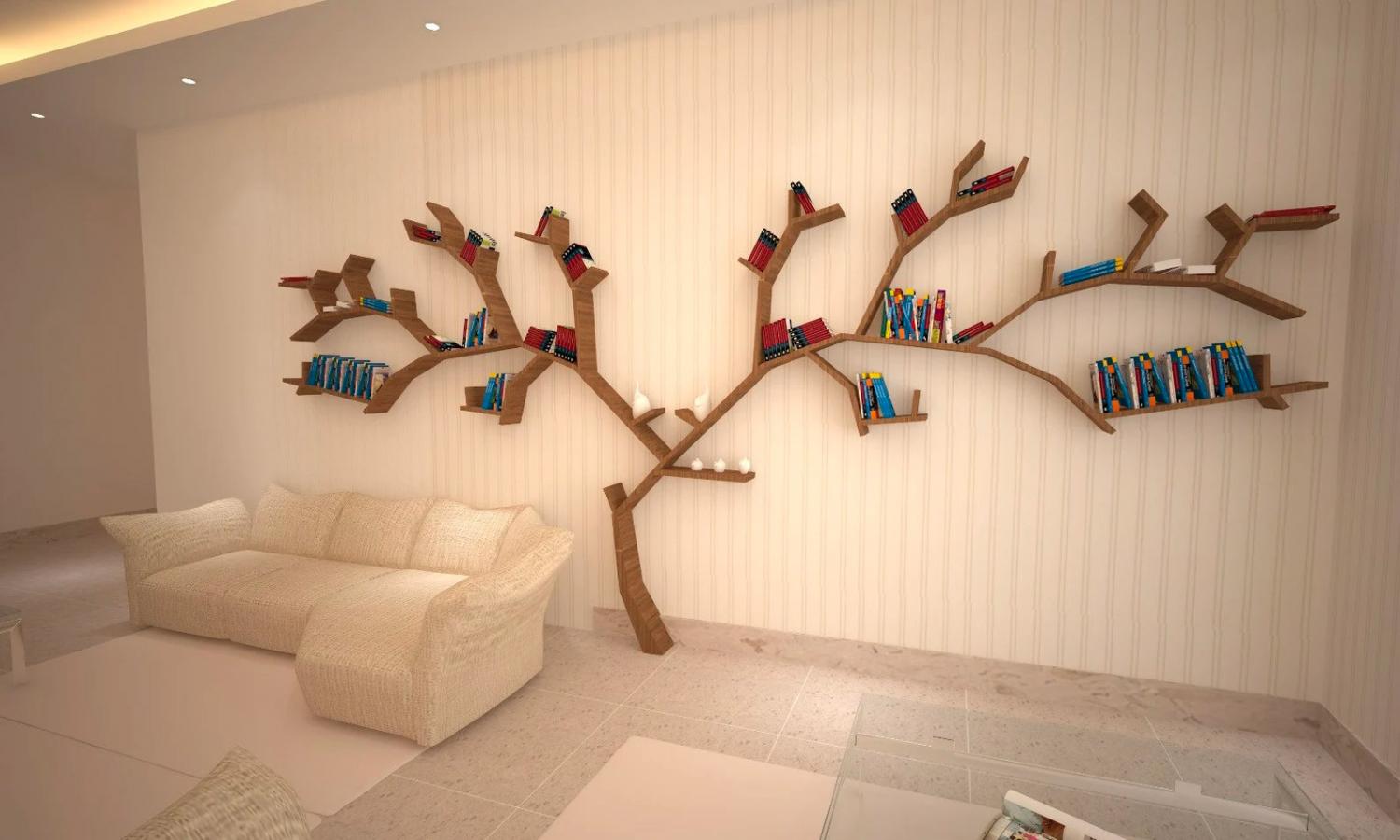 Credit: Treebookcase
Most of their tree shaped bookshelves are made from reclaimed pine wood and are 100% handmade!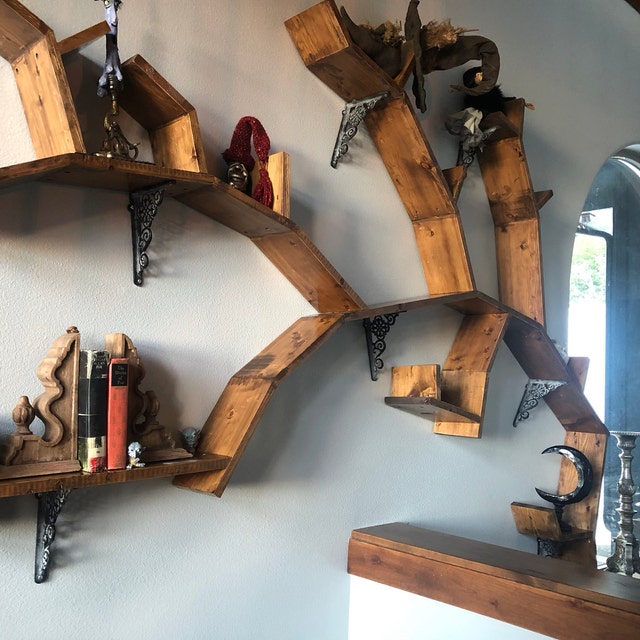 Credit: Treebookcase
The Etsy shop also does custom designs, so if you have a different tree shaped bookshelf design that you'd like made, you can message them for a custom order!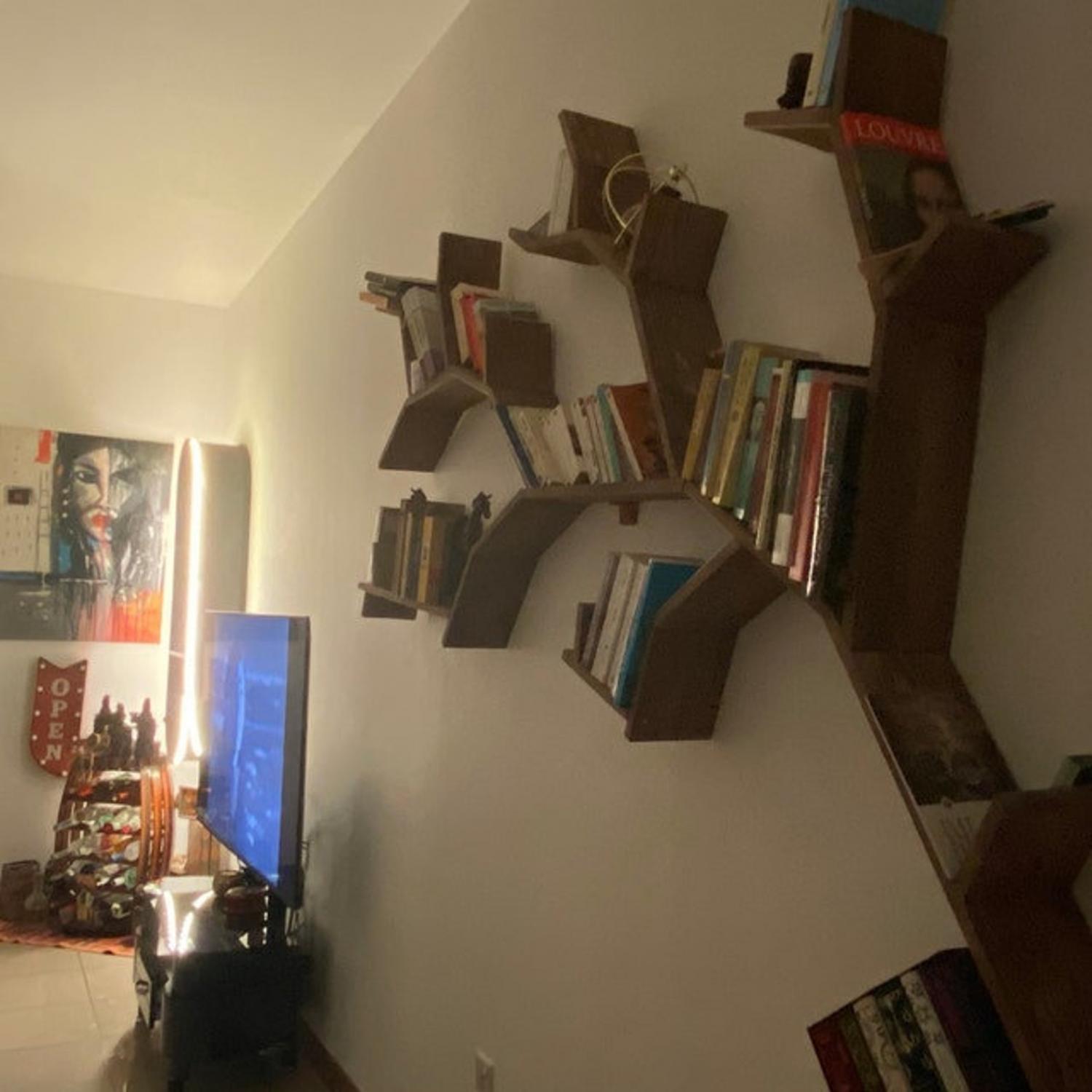 Credit: Treebookcase
The unique tree bookshelves are not only great for books, as they can also hold decor pieces such as vases, candles, picture frames, statues, toys, etc...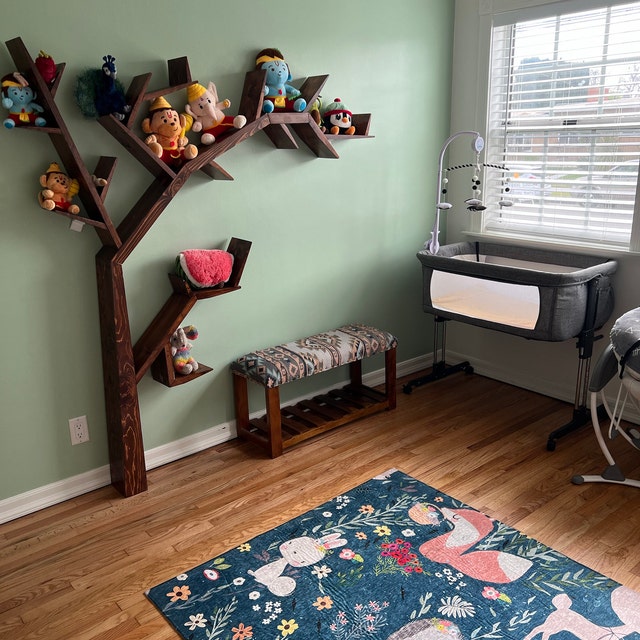 Credit: Treebookcase
The shop has tons of different designs and colors to choose from when selecting the perfect tree shaped bookshelf for your home. Check them all out here!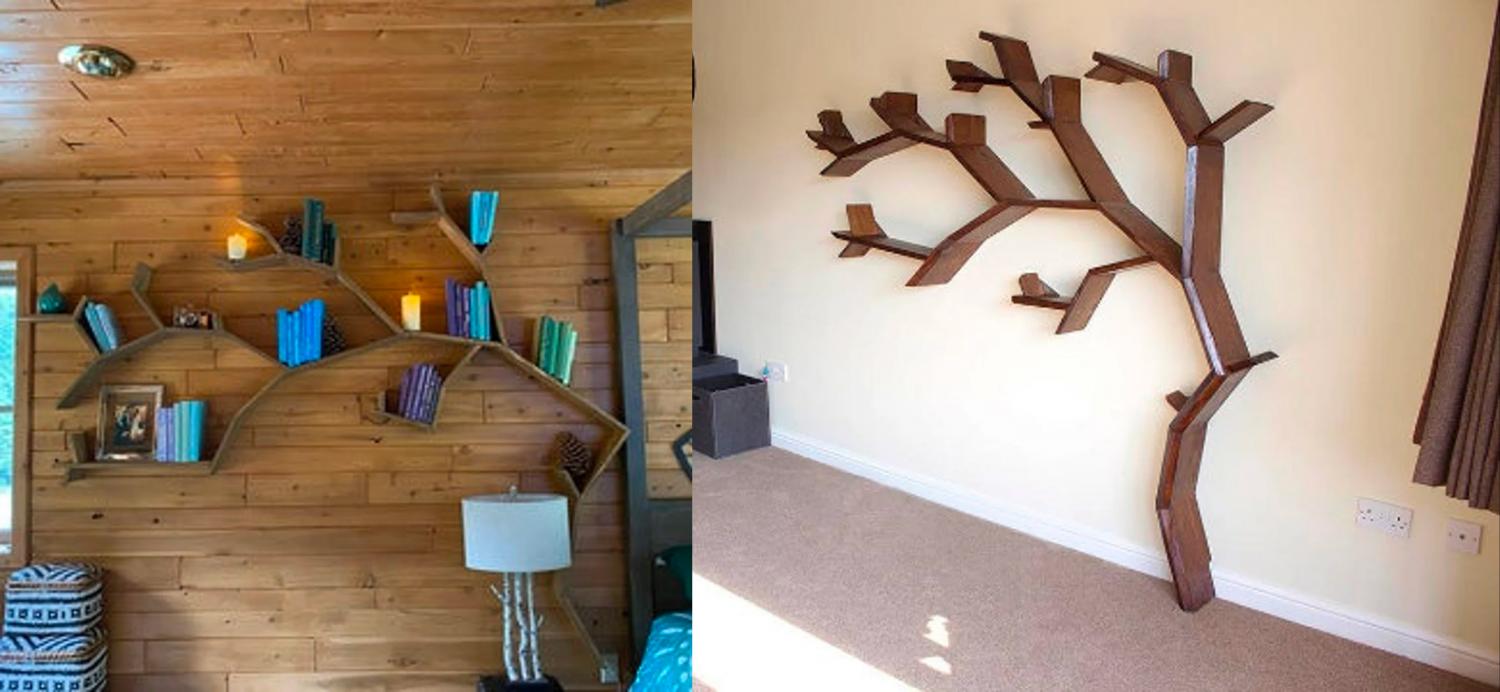 Credit: Treebookcase