These Letter Shaped Bookcases Let You Spell Anything You Want
By Ryan on 03/17/2017 9:59 AM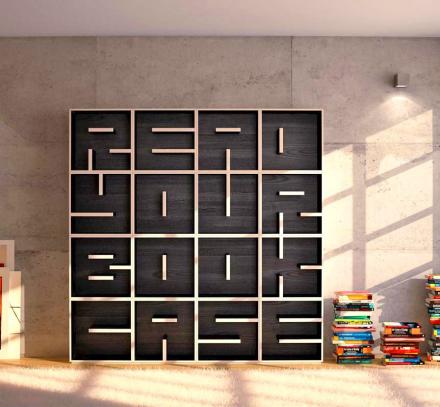 Having just put together a wall-sized bookshelf from Ikea, I can safely say my book reading days are over in fear of having to put together another bookshelf. That being said, if you've been scattering your books throughout your house for the past 10 years like I had done before my trip to Ikea, you may want to put together a fancier bookshelf, that will give your home the extra flare it needs. These unique book shelves called the ABC Bookcase come in every letter of the alphabet, so that you can put together words to make up a large bookcase that reads whatever you want it to.

Types: Floating Bookcase | Floor Bookcase
Perfect for getting super meta and saying something about reading, spelling your name, initials, inspiring words, or just for spelling out your favorite word like 'Serendipity', 'Epiphany', or everyone's favorite, 'Moist'. The letter shaped bookcases are sold individually so you can get however many you want in any letter you want.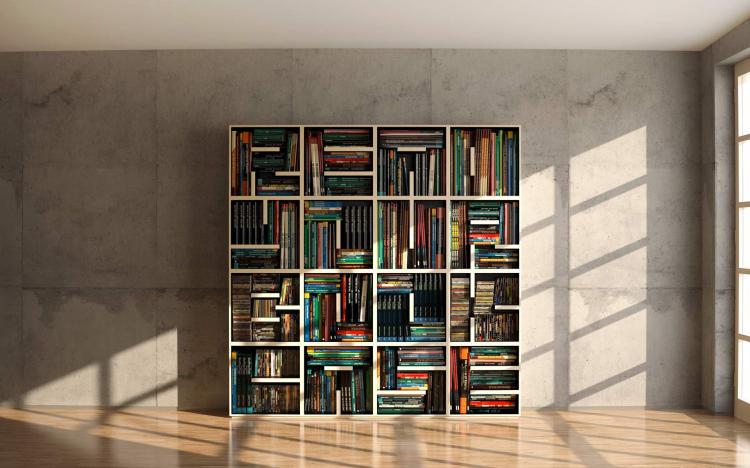 The letter shaped bookcases are sold as two different versions, one of which is meant to hang on your walls, and another is meant to to be stacked-up from the ground. The wall-hanging letter shelves are a bit cheaper, but the floor letter shelves are a bit deeper so you could potentially store more books/items in them.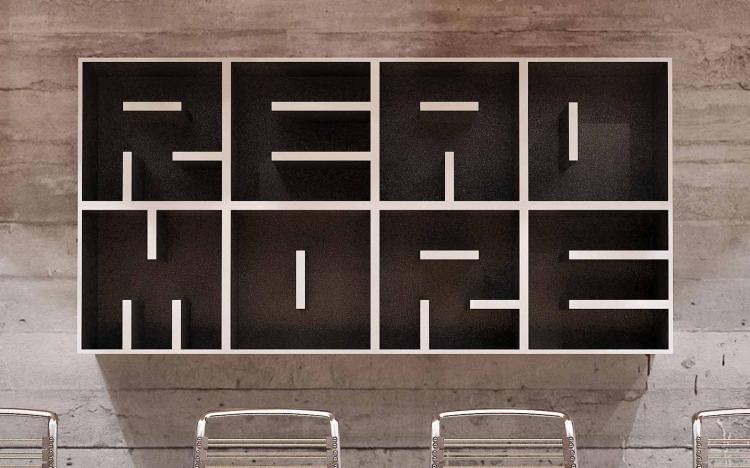 Each letter bookshelf is completely square in shape and will all measure the same dimensions of 20 inches wide x 20 inches tall x 9 inches deep (12.2 inches deep for the floor shelves). Except for the letter 'i', which will be half the width of the other letters.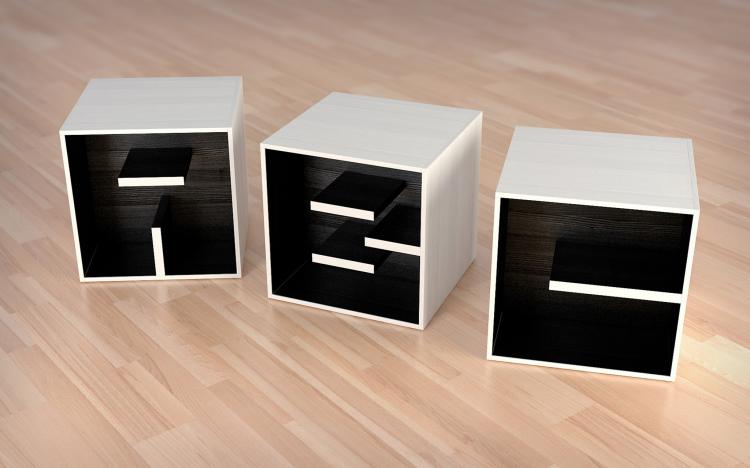 The letter shaped bookcase modules are made from high-quality chipwood, are laminated black on the inside and white on the outside, with the exposed edges also laminated white. Although there are other materials and finishes available, but you'll have to contact them for a custom order.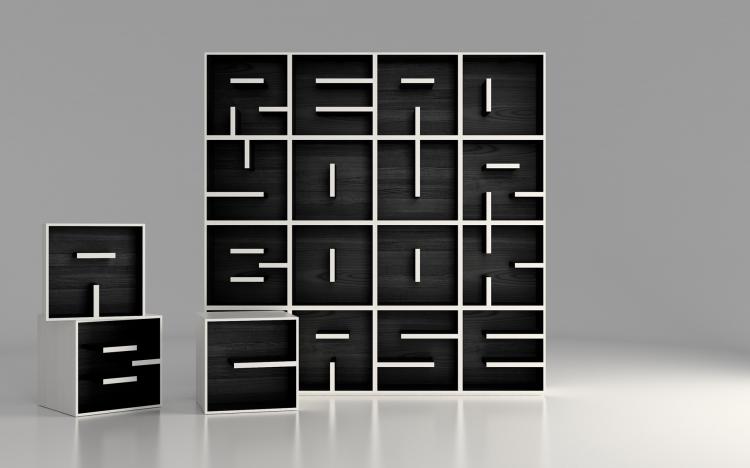 When ordering you'll need to specify the letters you want in the "Note to Do Shop" section on the cart page.