This Turkey Shaped Friendsgiving Shot Tray Is Perfect For Holiday Get-Togethers With Friends
By Ryan on 11/14/2022 10:13 AM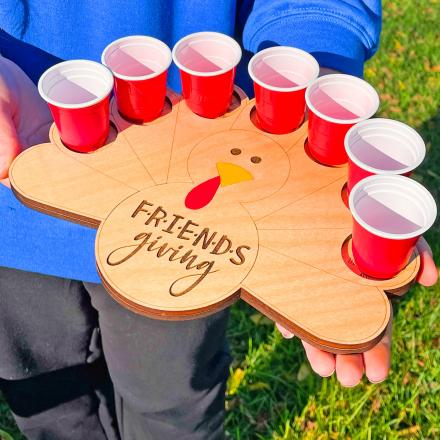 Thanksgiving is coming up quickly, and as it does, many are still scrambling to figure out exactly what their plans are. Like many holidays, Thanksgiving is a great excuse to eat way too much and to drink way too much, and it has also given rise to the practice of getting together with friends instead of or in addition to family, in what has been dubbed "Friendsgiving," by many.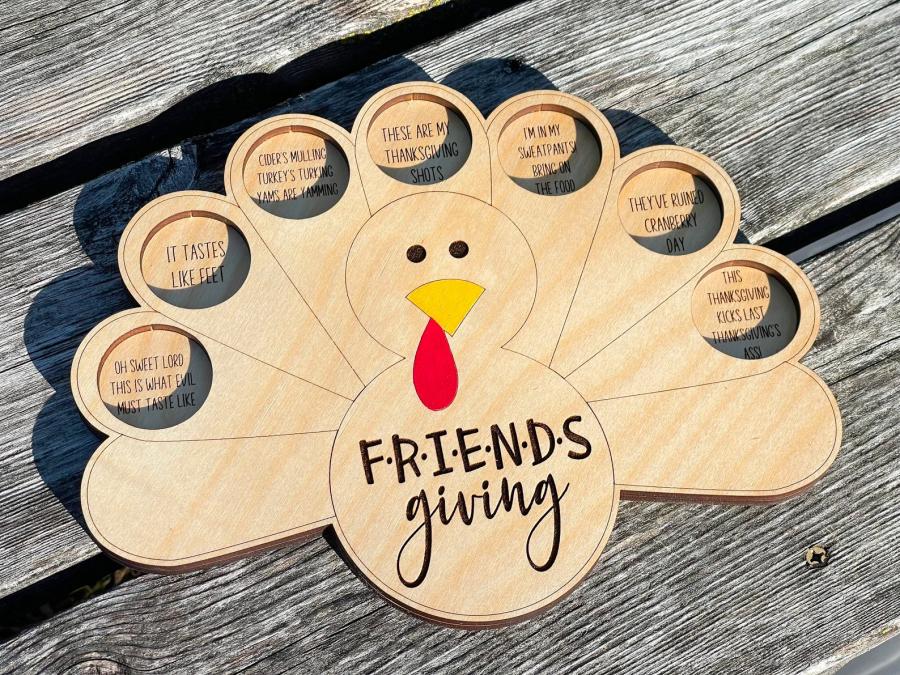 If you're planning to take shots this Thanksgiving, there's no better way to do it than with this Friendsgiving shot tray from Herber Studios on Etsy, which looks like a turkey and features several circular spots for holding shots. The wooden turkey shot holder is an excellent Thanksgiving decoration and it makes for great drinking games with your friends for the holiday.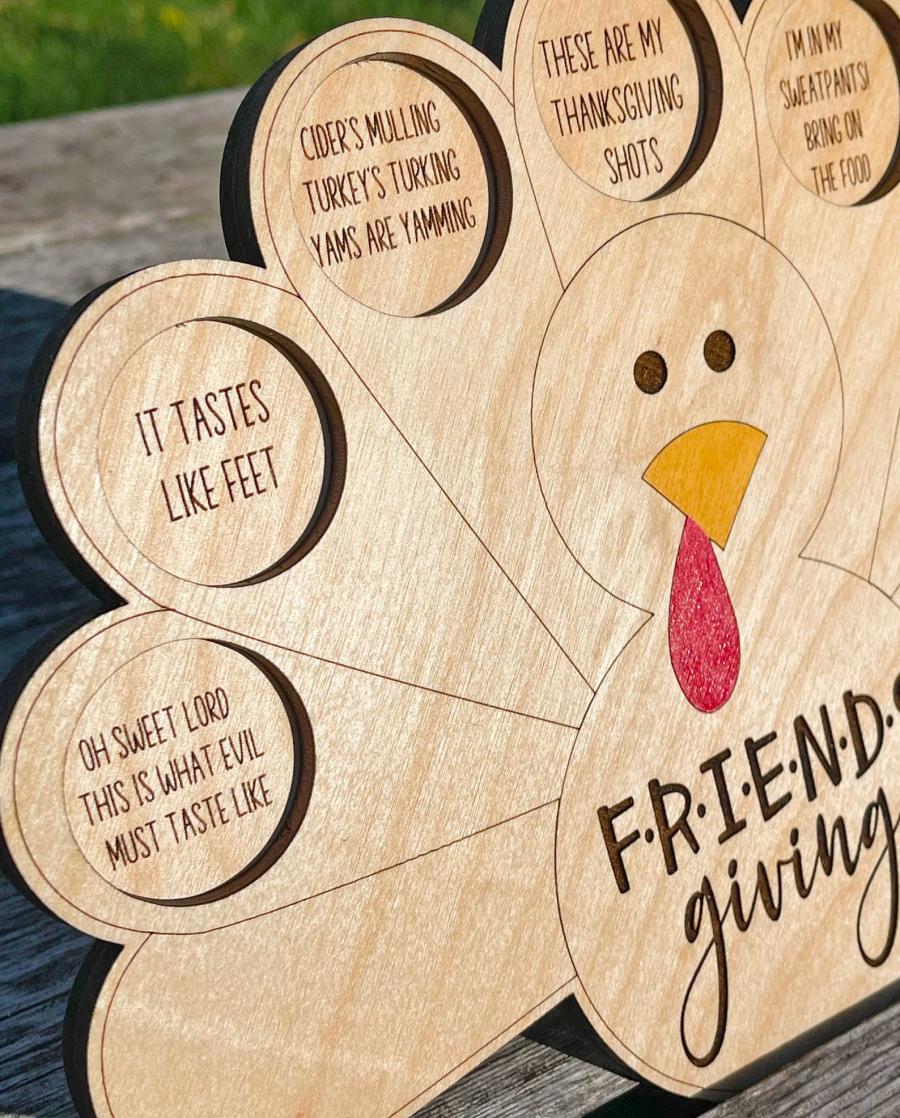 On the wooden Thanksgiving shot tray, you'll see the cute face and body of a turkey, with features like a beak, a wattle, two eyes and tail feathers separated by precise laser engraving. Front and center on the turkey's body read the words "Friends" and "giving," making it perfect for that Thanksgiving party your girlfriend is making you to with that one dude you don't really like. Handmade from two layers of wood, this turkey shot tray not only includes circular spaces for holding your shots, but each spot also includes a funny Thanksgiving message for the person taking the shot. The Friendsgiving shot tray includes seven different shot spaces across the turkey's tail feathers, with an extra non-engraved tail feather at the bottom of each side for optimal holding and carrying.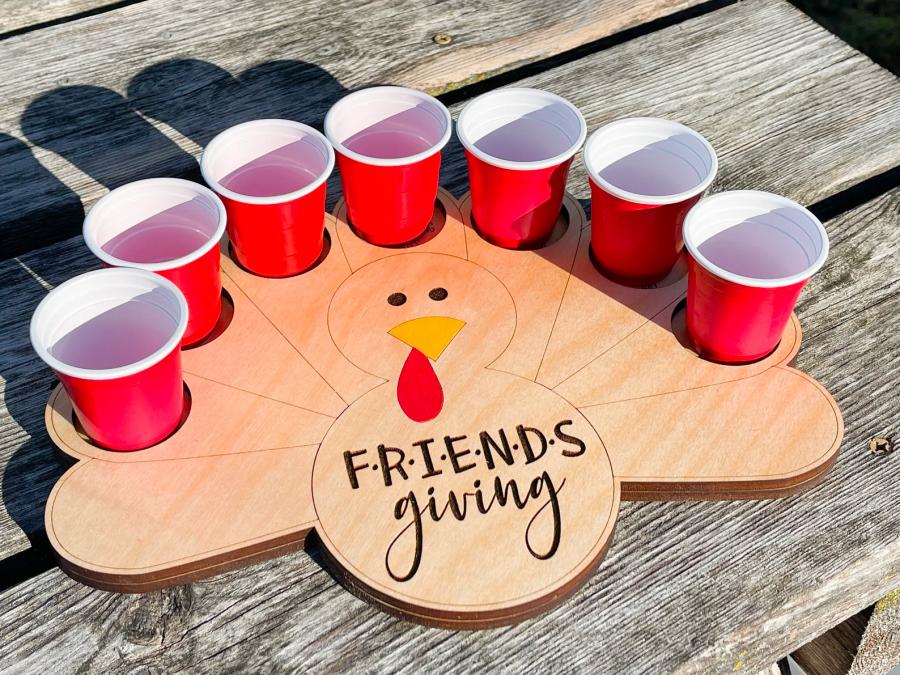 The messages on the Thanksgiving party tray include funny quips such as "It Tastes Like Feet," "Oh Sweet Lord This Is What Evil Must Taste Like," and "Cider's Mulling, Turkey's Turking, Yams are Yamming," along with five other funny themed notes.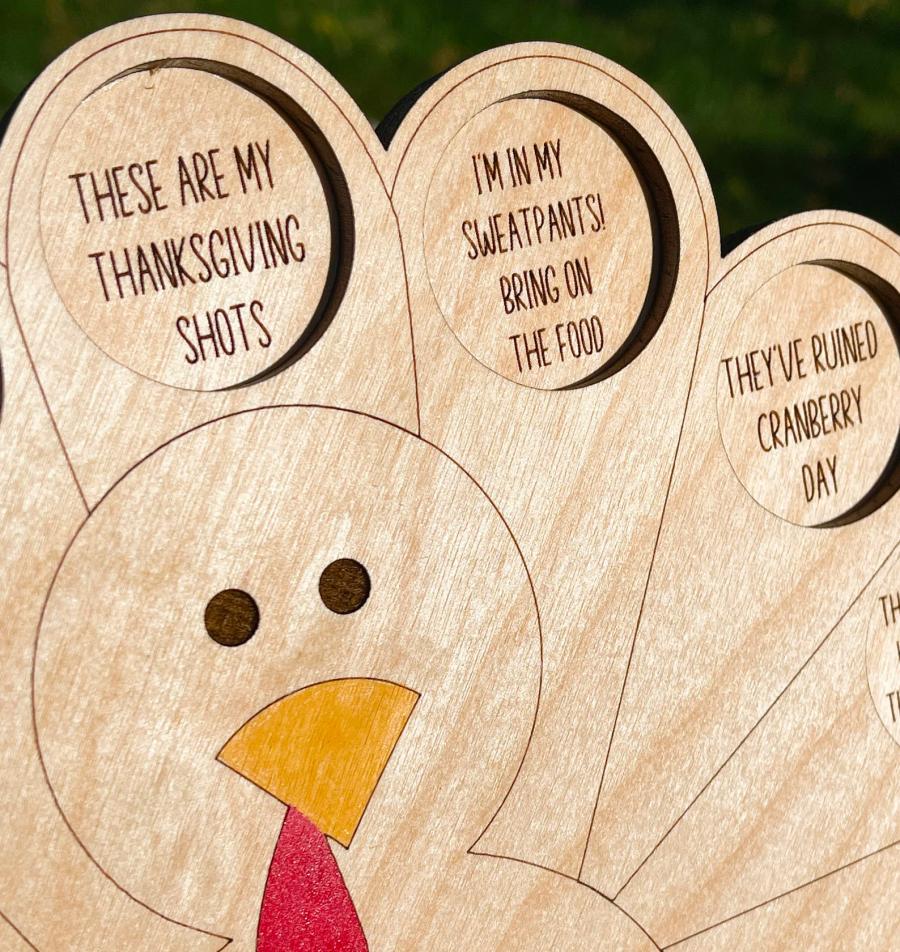 The turkey shot tray is made from ¼-inch thick wood in a dual-layer configuration, measuring roughly 8.5 inches tall and 11 inches wide. The shop has also noted that the Thanksgiving shots tray has been covered with a light layer of sealant to help protect it from any spills — which you know are likely if this Friendsgiving is anything like last year's party.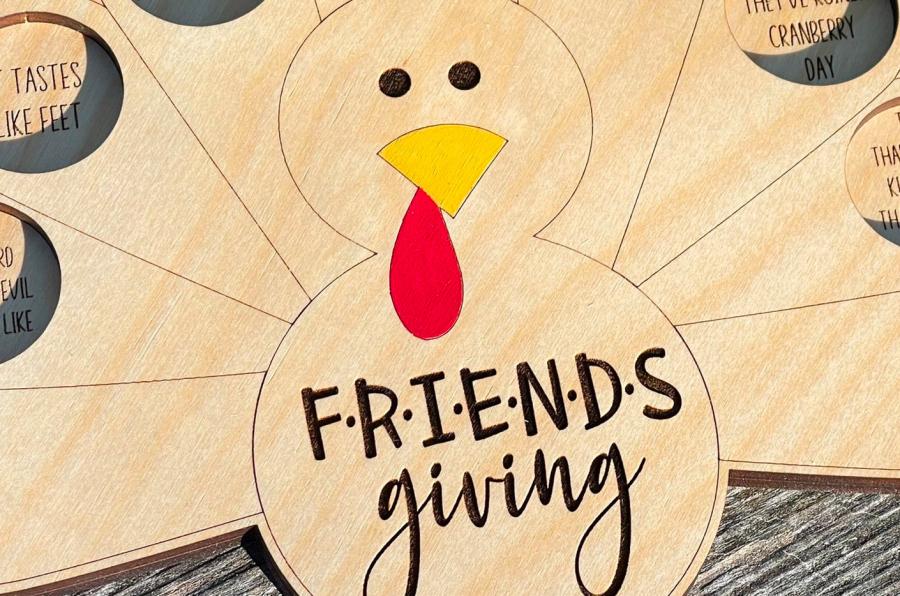 Still, the shop notes that the wooden Thanksgiving tray should not be submerged in water, but should instead be cleaned with a damp cloth.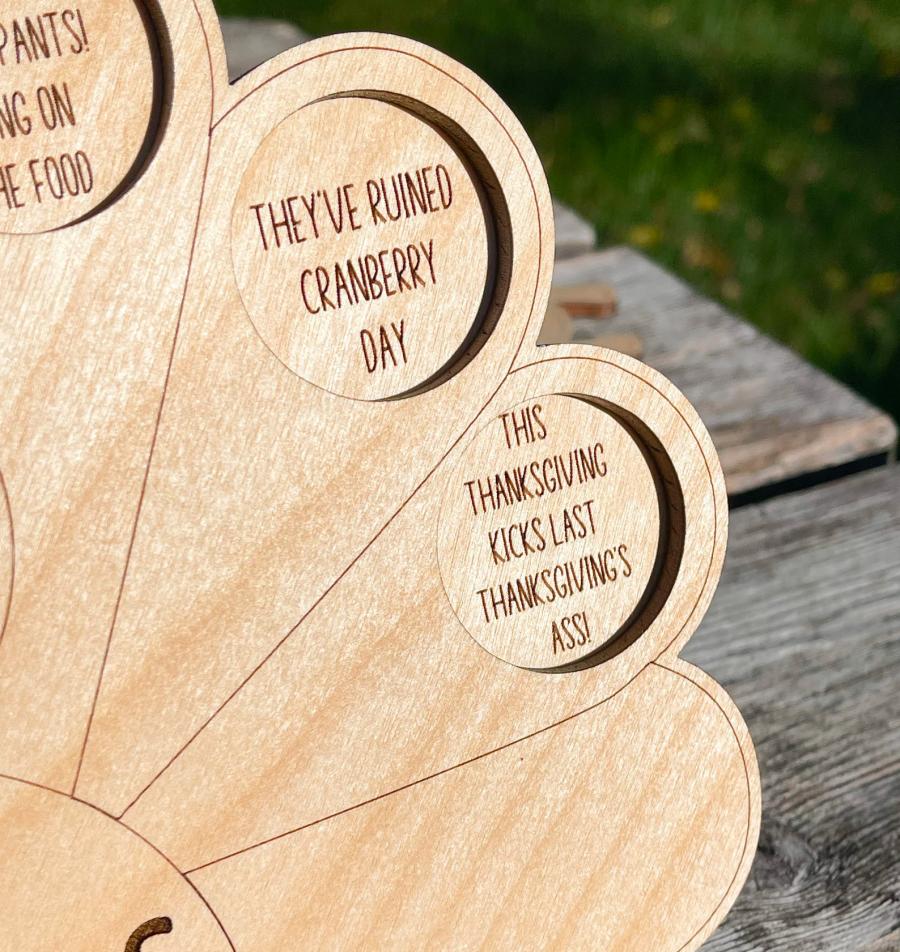 Buyers of the turkey shaped 'Friendsgiving' shot tray have offered high praise for the item, with nine separate reviews all giving the Friendsgiving decoration a perfect five stars.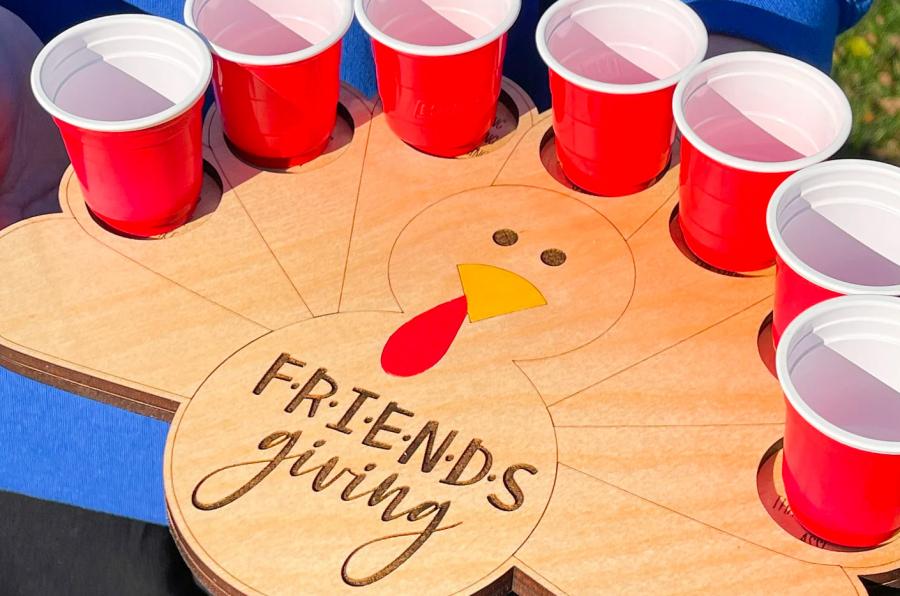 "Very well made and so perfect for my Friendsgiving," Alice wrote in one five-star review of the Thanksgiving shot holder.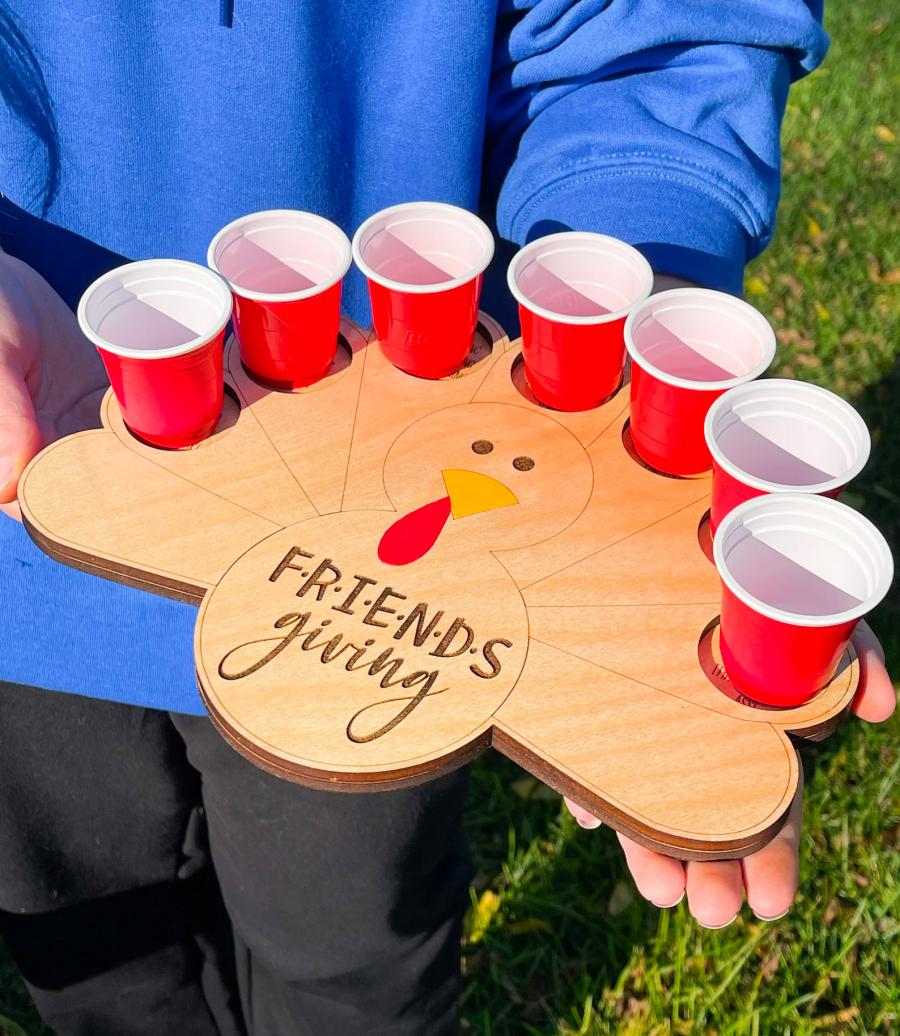 The shop notes that the Thanksgiving liquor tray will be shipped with priority mail between Wednesday, November 16 and Friday, November 18. From the day it's shipped, this Friendsgiving alcohol tray is estimated to take between 3 and 6 days to arrive, so it's worth ordering asap to make sure it arrives by your Thanksgiving party.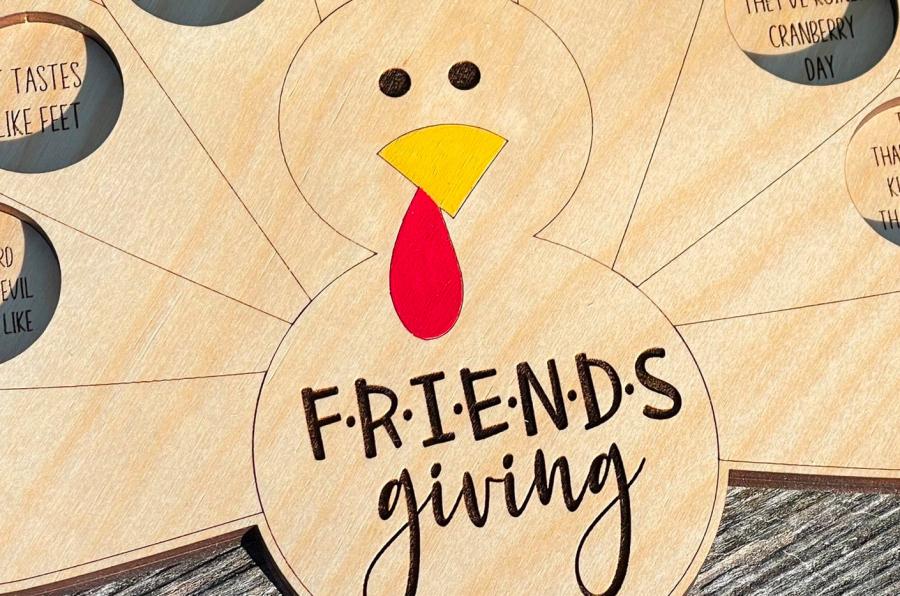 Other OddityMall features worth considering as an addition to the turkey Friendsgiving shot tray include this turkey-shaped butter sculpture, the Thanksgiving turkey hat, the Thanksgiving turkey hat from Friends, or this incredible and very tough-looking chainsaw-style turkey carving knife.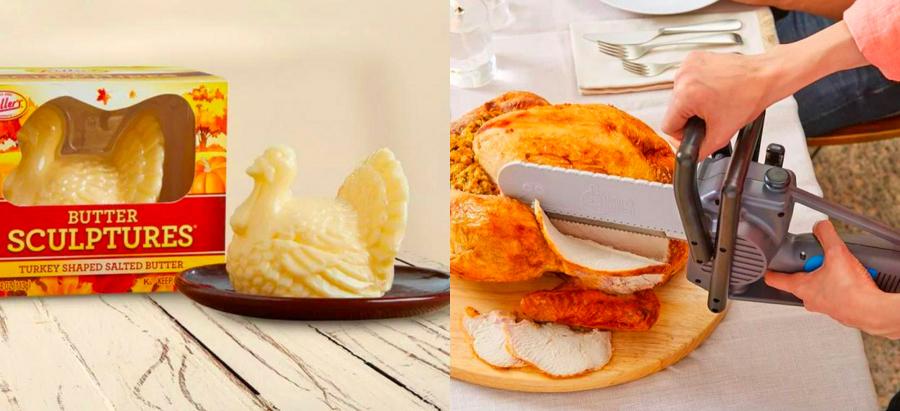 Adding this Friendsgiving shot tray decoration to your turkey-themed house decor is the perfect way to keep your friends coming back to your place year after year for the holiday — so you won't even need to come up with an excuse to avoid going over to your parents' for Thanksgiving next year.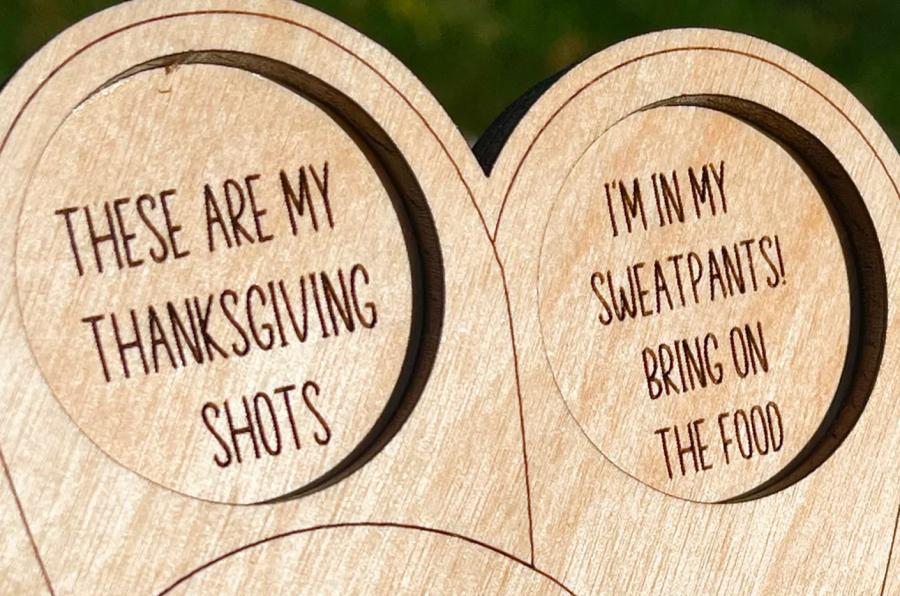 You can snag this Friendsgiving shot tray for around $30 bucks on their Etsy shop for your next Thanksgiving get-together.