This Friend Zone Double Bathtub Is Shaped Like a Yin Yang, With Separated Tubs
By Ryan on 08/12/2022 8:14 AM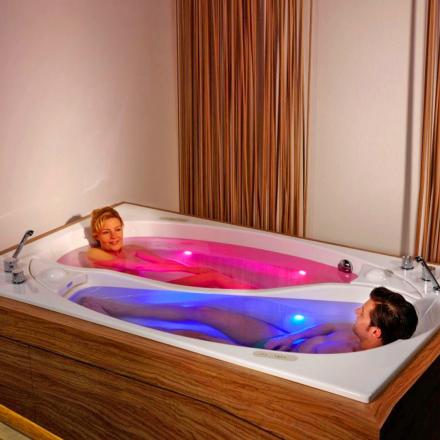 Taking a bath is one of the best ways to de-stress, but in most cases, it can be a tricky experience to enjoy as a couple. Most baths simply aren't big enough to comfortably lay in for two people, and even those that do can't seem to offer enough space to each individual. However, now you can enjoy endless baths as a couple with this two-person bathtub, offering you both plenty of space while you relax.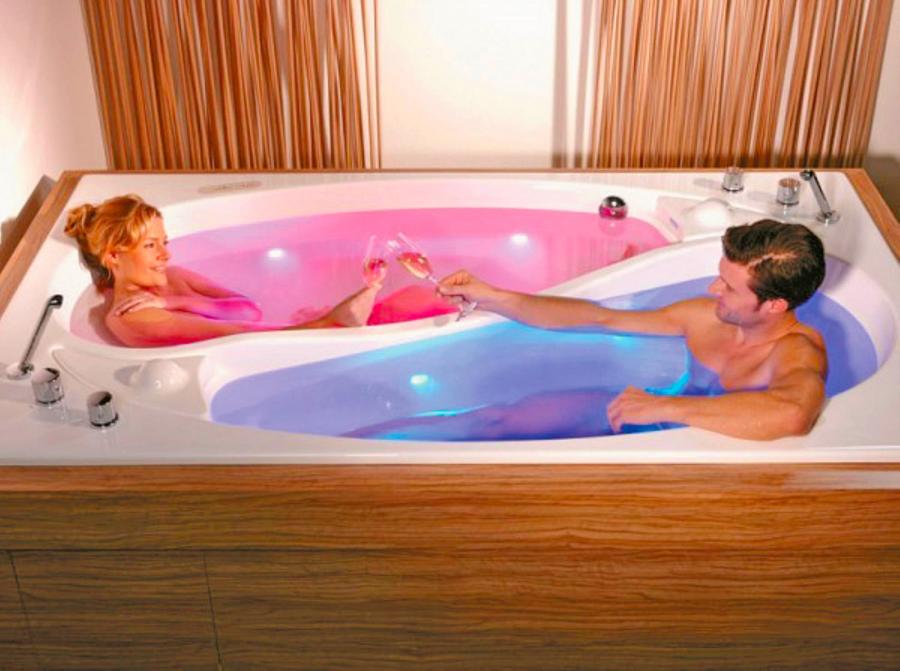 The Yin Yang two-person bathtub from Trautwein is a perfect solution for couples wanting to take baths together. Although, it also makes a perfect friend zone bath tub, for opposite sex friends that would like to take a bath together but still remain just friends!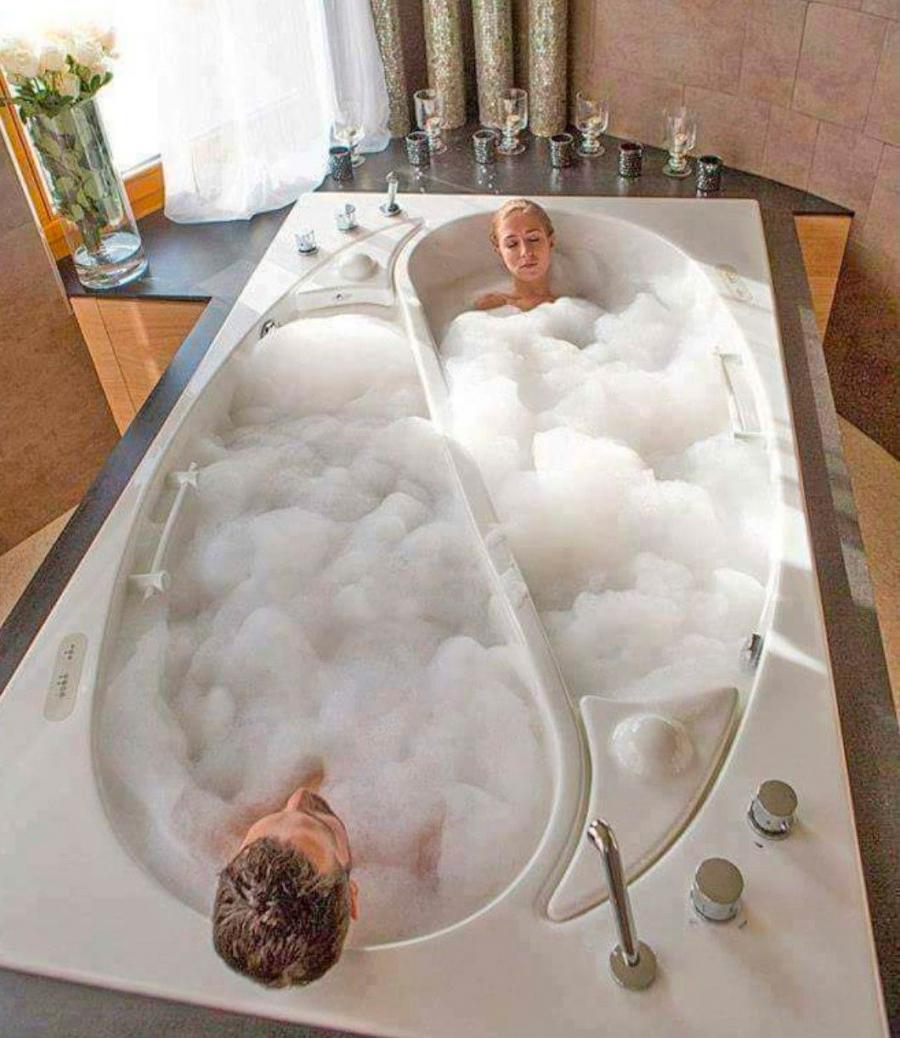 It offers two separate bath compartments, each with its own faucet for individually adjustable temperatures. Now you can enjoy the perfect temperature with your friend, loved one or otherwise without having to accommodate for someone else's body temperature.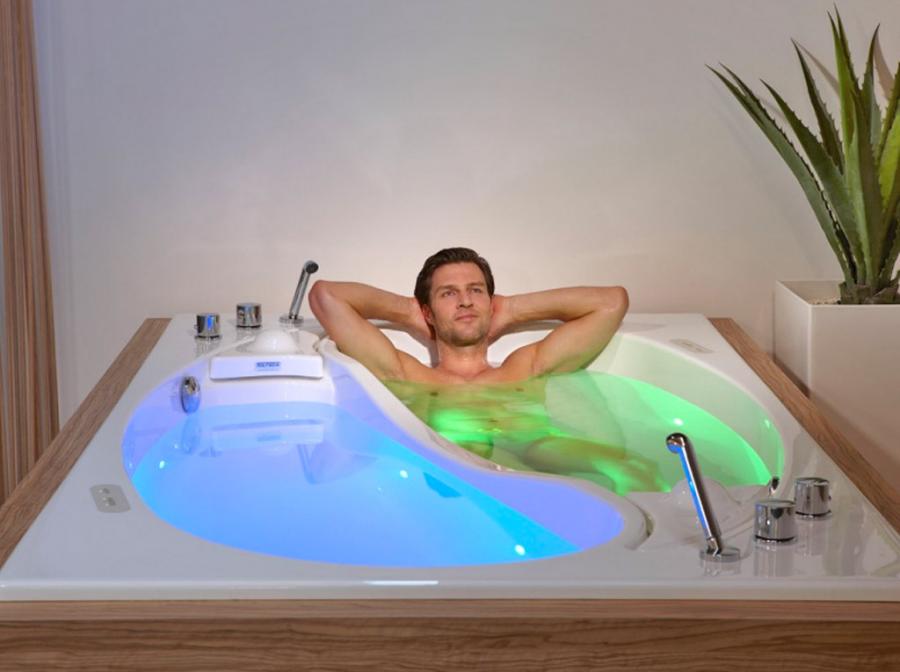 On top of that, the two-person tub's separate tubs let you choose your own bath salt additives, and the separate compartments offer a more hygienic solution than literally bathing in each other's filth.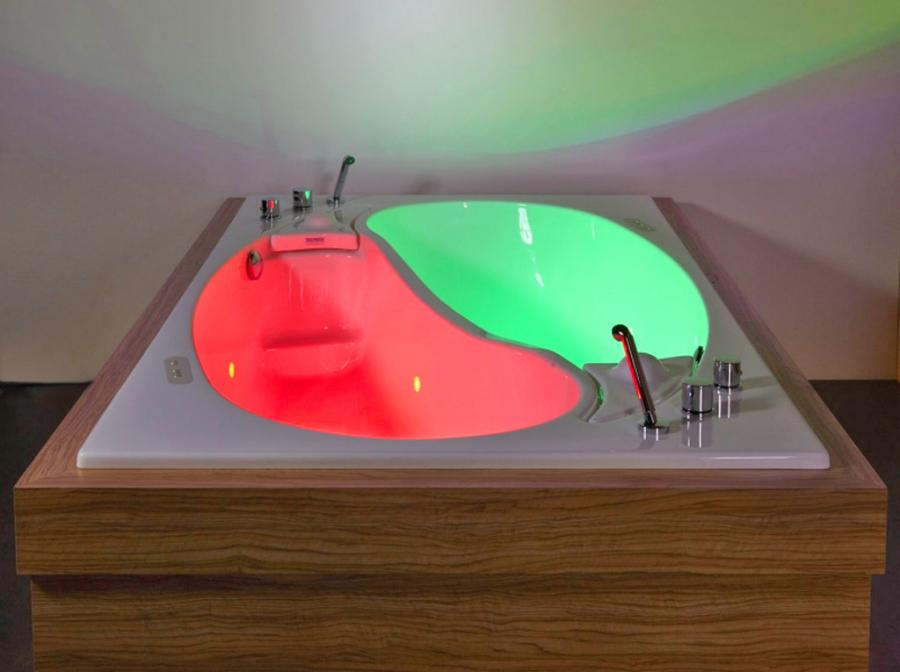 You can also choose some extra options, such as the dual handle to make it easy to get in and out of this dual tub.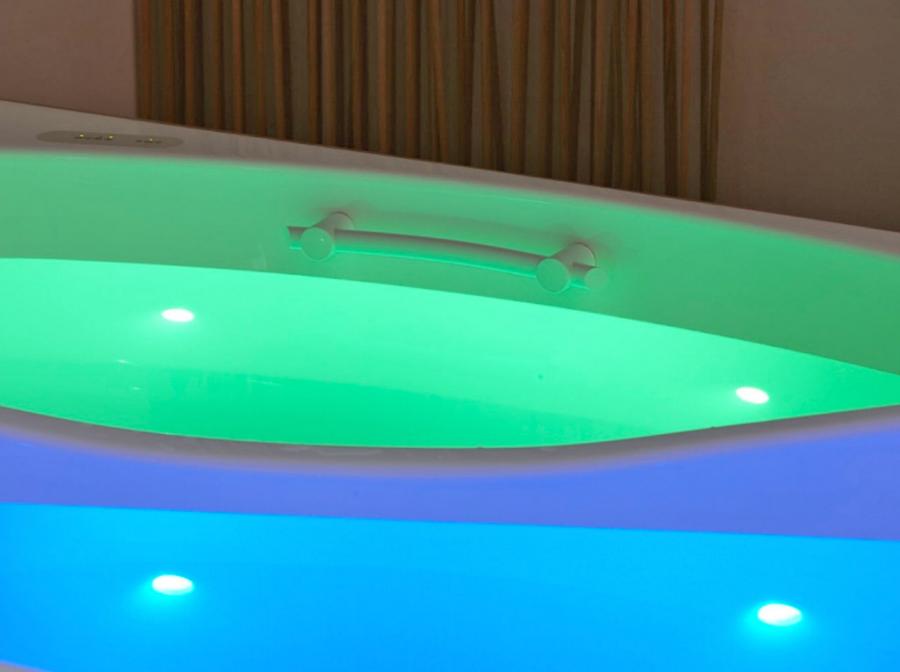 Beyond being an incredible invention, the Yin Yang two-person bathtub offers colorful rainbow lights with a jet-bubble massage option using 120 water and air nozzles.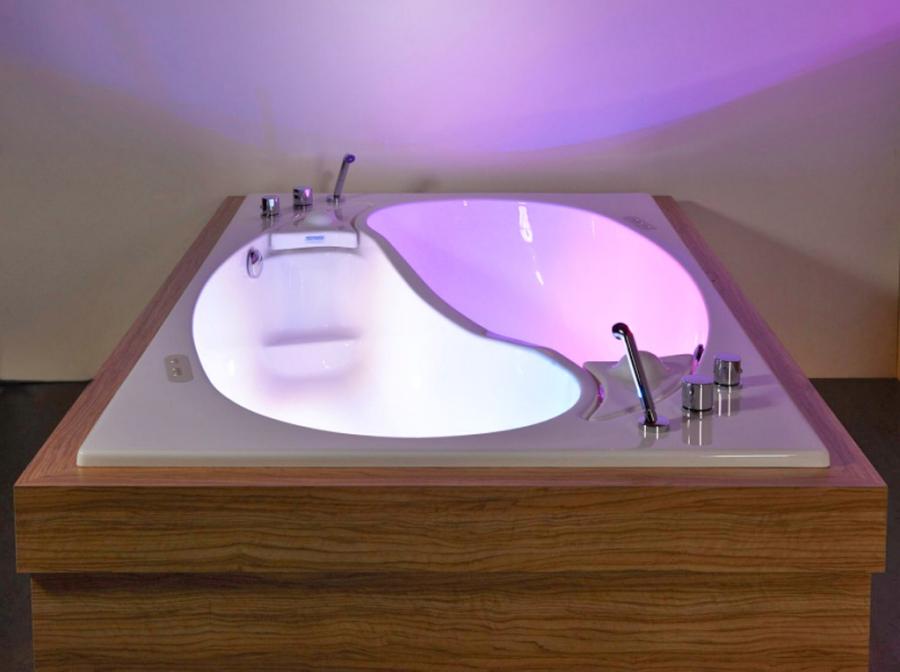 The Friend Zone bathtub also has a helpful Yin Yang table that can be attached to the middle, to be enjoyed by individuals in each tub.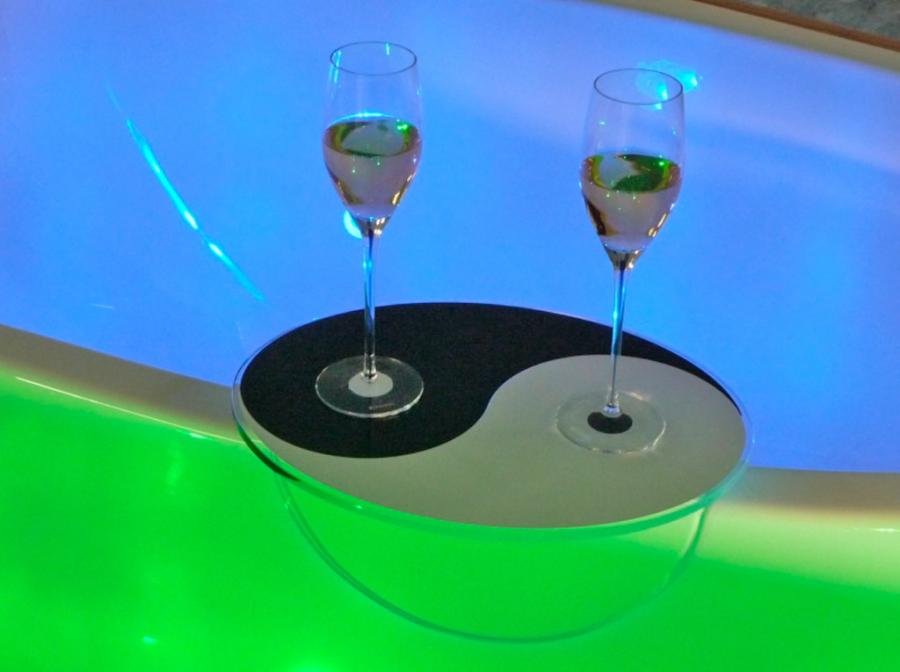 Last but certainly not least, the double tub includes a high-quality loudspeaker which is great for music, and also adding a musical and vibrational element to the experience. Once installed, the separated couple's bathtub measures roughly 7.19 feet 4.43 feet by 2.23 feet (2.19 meters by 1.35 meters by 0.68 meters) around the outside, and each tub is fairly long and deep — letting most individuals fully submerge in an individual tub.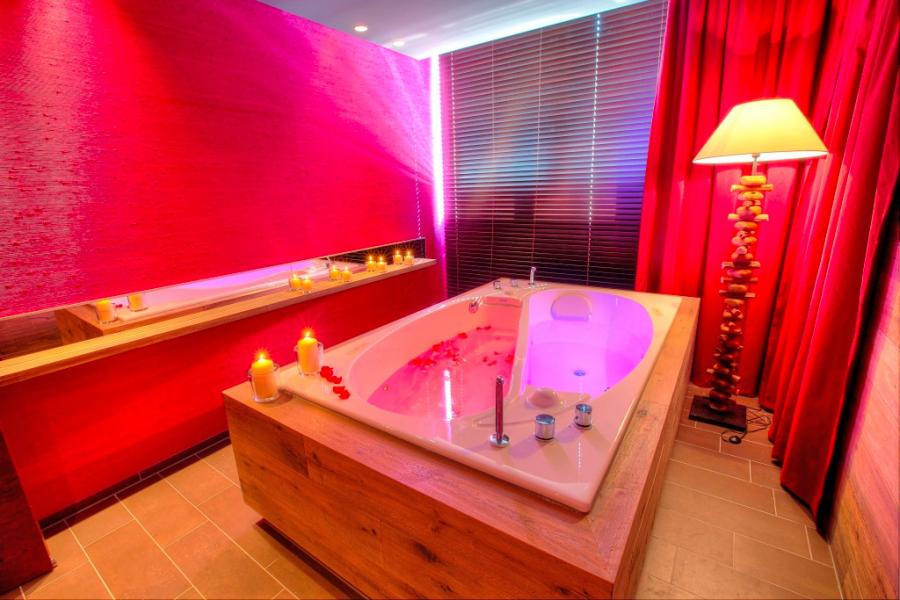 This two-person bathtub also received the Golden Wave 2013 award from large European pool magazine Schwimmbad & Sauna, a winner in the Whirlpool and Swim Spas category. The Trautwein shop also includes an array of other two-person tubs, ranging from the California Twin side-by-side bathtub, the Hydroxeur Rendezvous single-compartment two-person bathtub and a few others.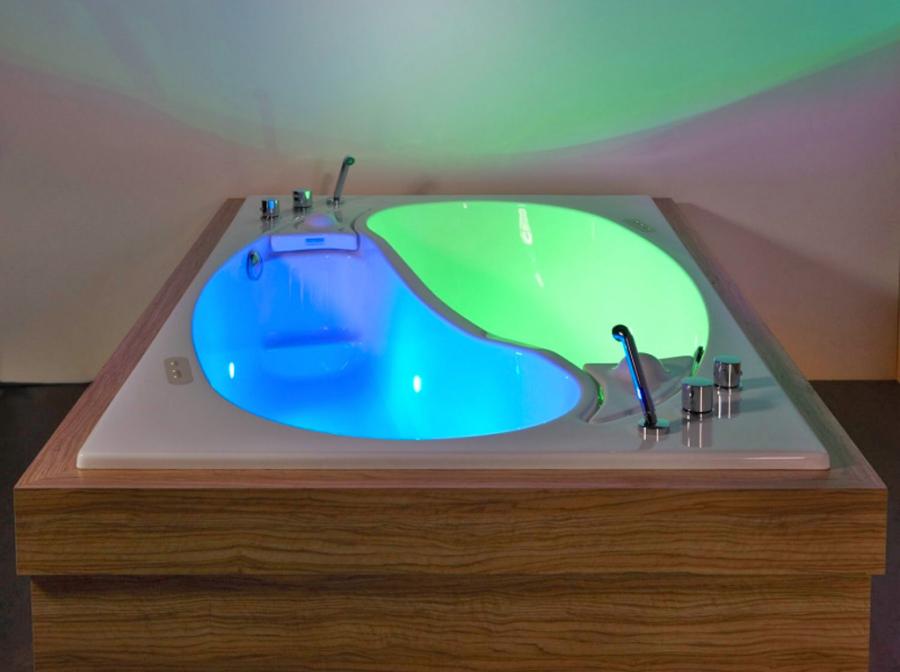 Still, the Yin Yang couple's bathtub is the only one on the shop with two entirely separate tubs, and it's also the only one of its kind that we know of in general.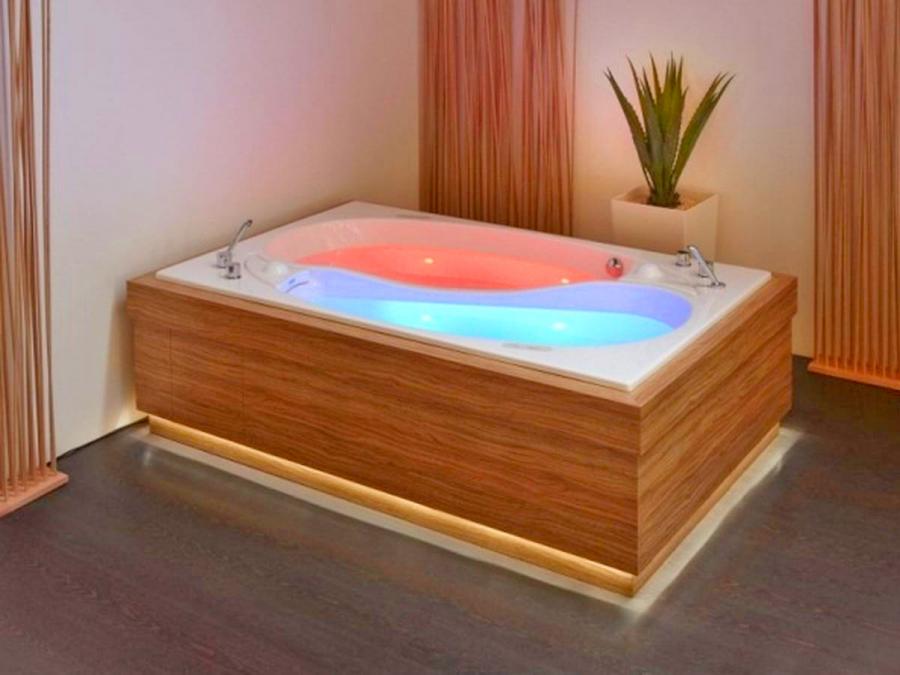 Regarding the design of the Yin Yang couple's bathtub, Trautwein writes, "The Yin Yang couple bath tub is delivered with a special frame for tiling, which can be adapted on-site and cladded, e.g., with ceramics or wood. Therefore, the couple tub can be arranged individually and be adapted perfectly to the premises in the Wellness area."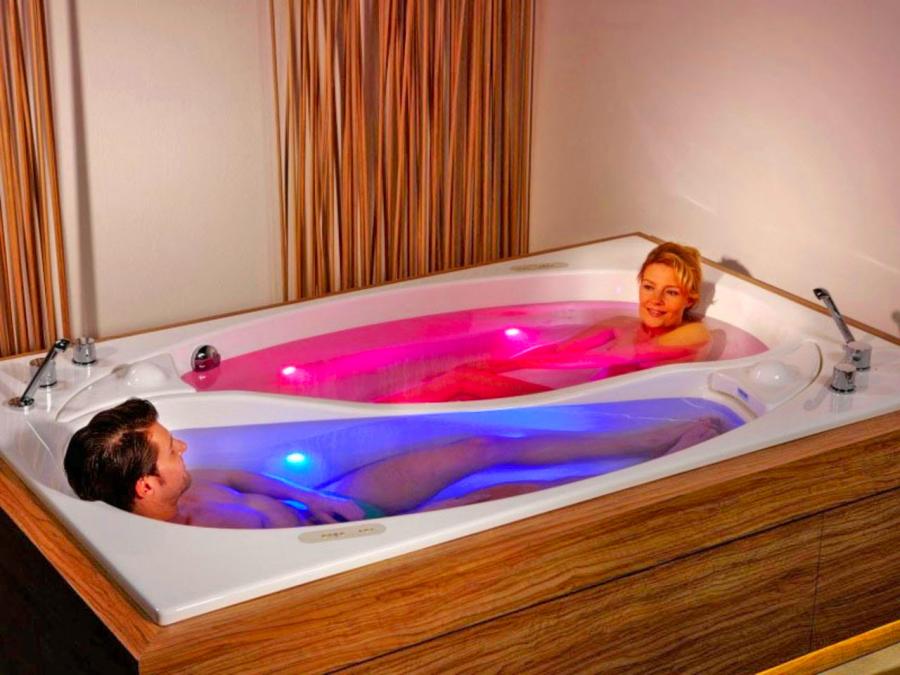 Here at OddityMall, we care about you maintaining your relationships, and sometimes the right gift — like the two-person bathtub — is all it takes. Other times, it take two or more two-person devices to truly reach the heart of the issue. Along with the two-person bathtub, past OddityMall features that could help you out include this two-person toilet for shared number two time, the two-person ugly Christmas sweater, or, for the outdoorsy types, this compartmentalized duffel bag and the two-person sleeping bag. If you still don't have enough space between some or all of those things, you'll probably just want to consider these giant 12-foot beds, which may finally give you the room you need to succeed.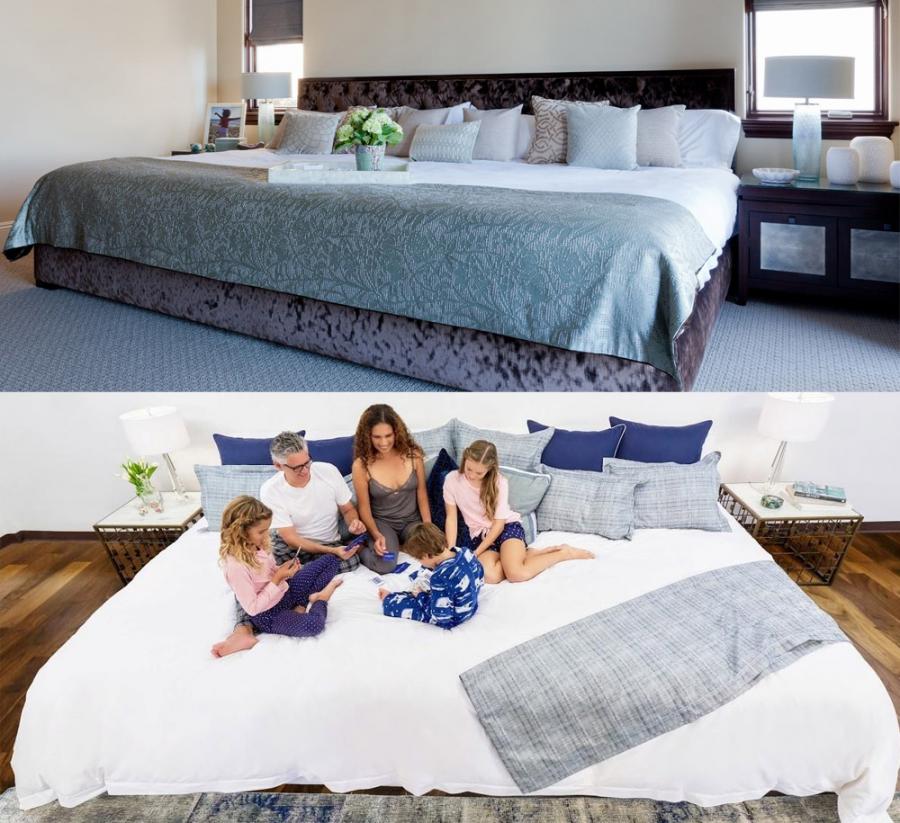 No matter what you plan to use this beautiful couple's tub for, it's sure to be a worthwhile investment! Save your marriage, or just relax together in the lovely double bathtub (even as just frinds), and you can enjoy your partner's company without sacrificing your space.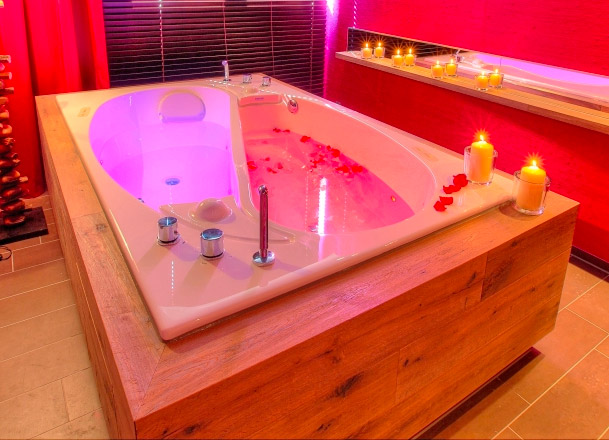 You can snag this Yin Yang two-person friend zone bathtub for roughly $15.5k from their website!