You Can Now Get A Custom Made Coffin Apothecary Cabinet
By Ryan on 10/17/2019 9:30 AM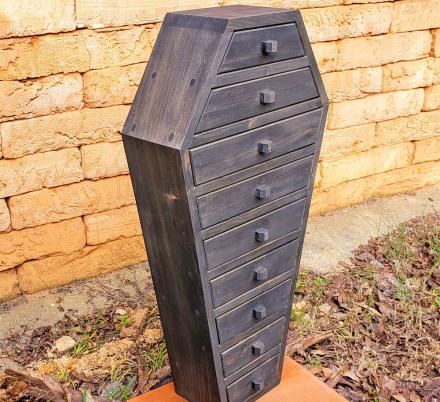 This coffin shaped apothecary cabinet is perfect for any goth, Halloween lover, or attention seeker who likes a good piece of statement furniture - I mean, it looks like a coffin...statement made! Each cabinet is custom ordered and made with your choice of stain to ensure this piece will go with whatever other decor you're working with. Made of solid wood, this coffin is built to last for your lifetime and beyond.
The great craftsmanship is evidenced in the details, down to the cabinet pulls that are also shaped like mini coffins. You can even get this piece engraved to really make it a special piece!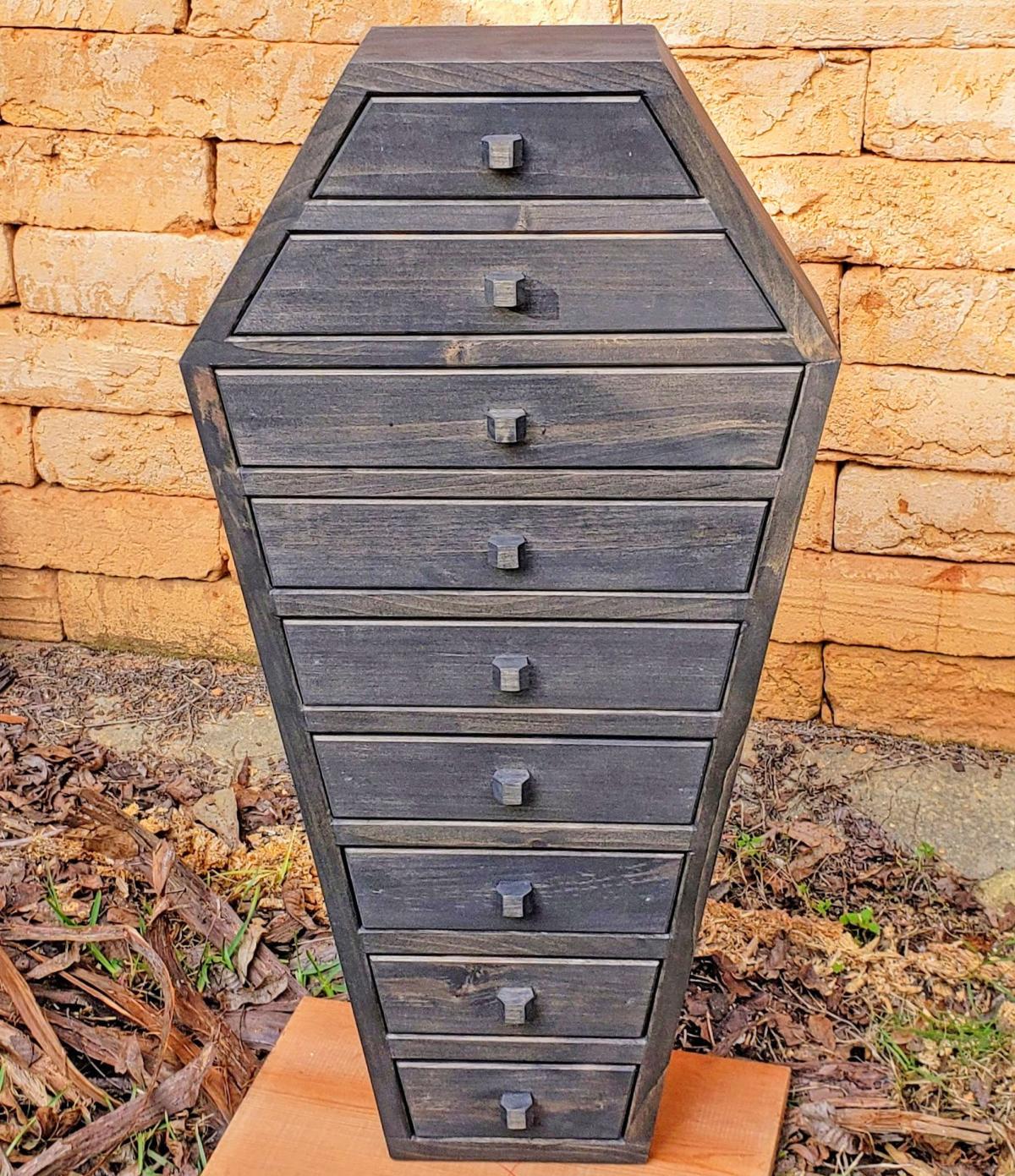 How Big Is The Coffin Apothecary Cabinet?
The outside dimensions of the cabinet are 30" H x 15 ⅝" W x 7 ⅛" D.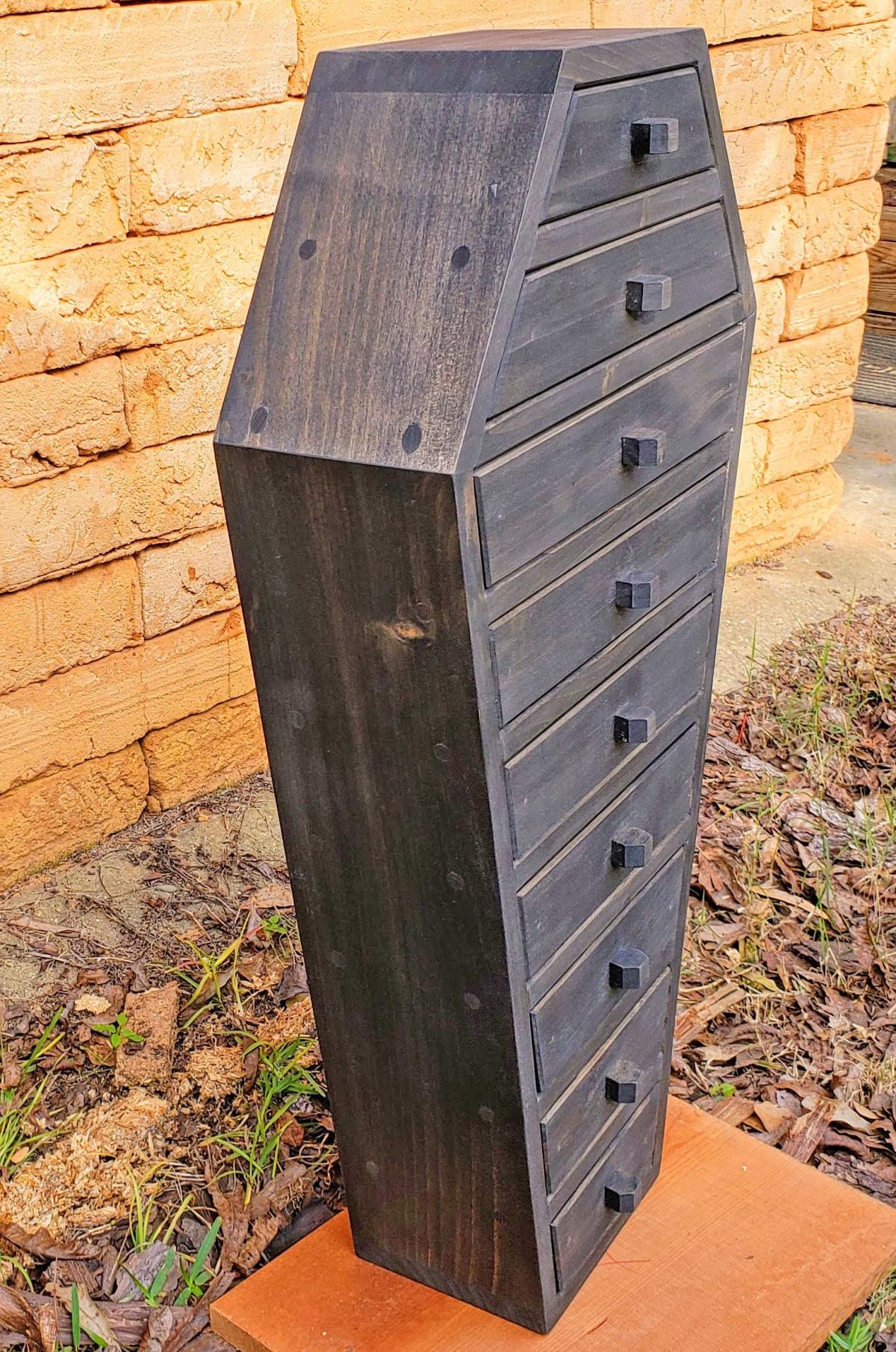 The drawers are 2" H and 5" deep. The widths of the drawers vary depending due to the coffin shape of the cabinet.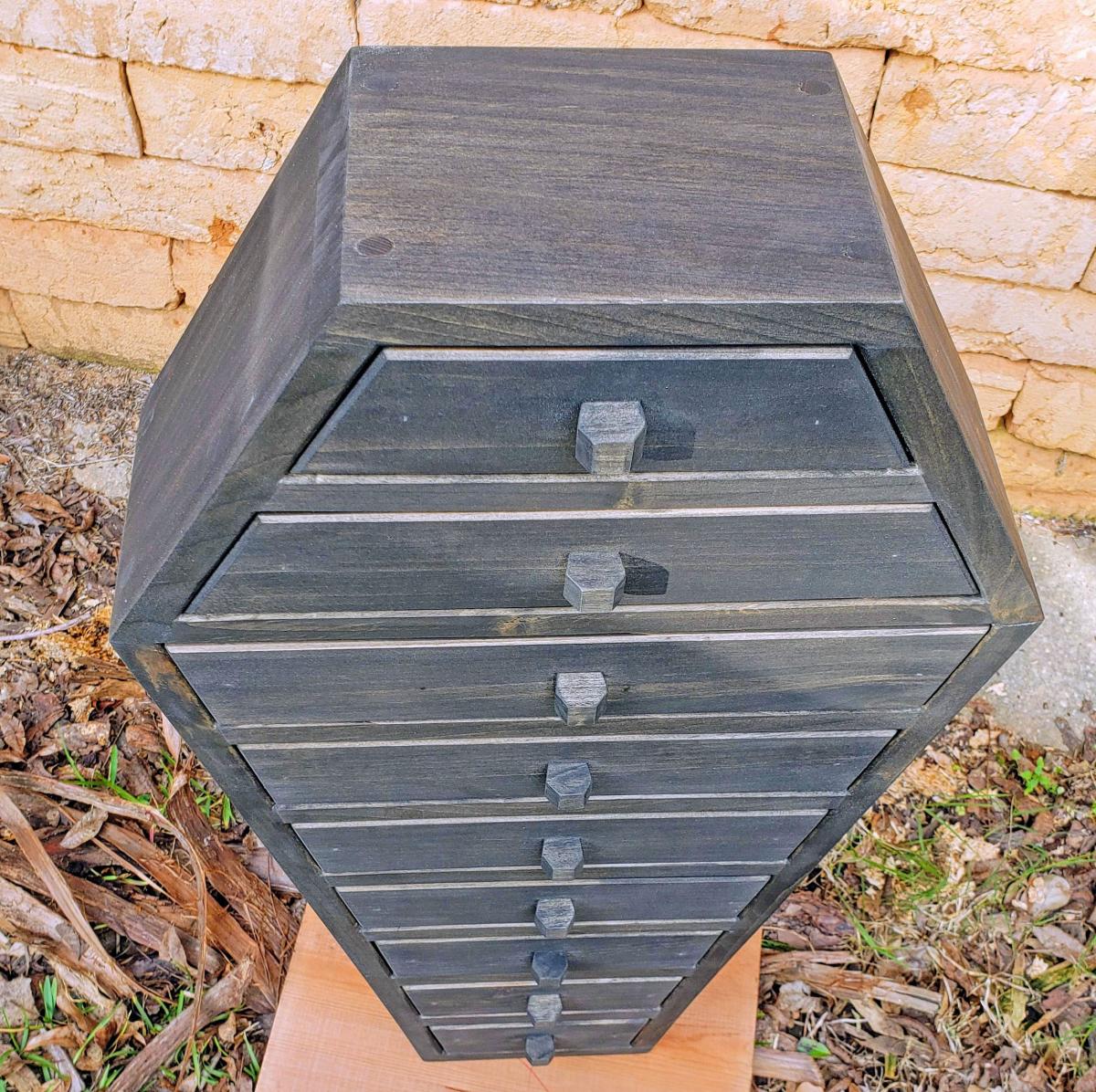 Because this item is custom made to order you do have the option of requesting a custom size as well. You're going to love this item so much you'll want to be buried in it so we recommend a size that will fit...you…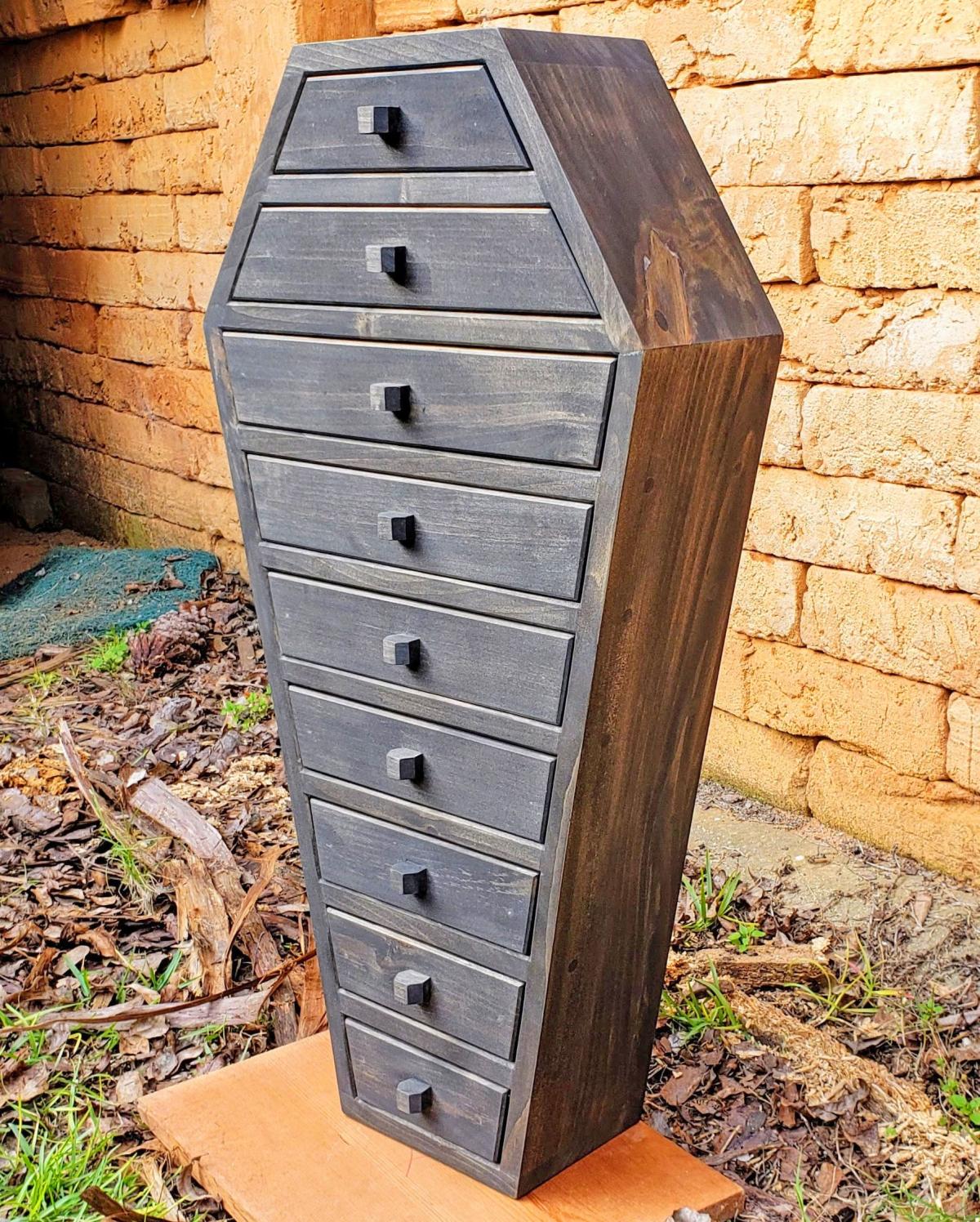 If you do go with the standard size, this piece is great for in your bedroom or bathroom - the drawers are the perfect size to store your makeup or toiletries. If you want to keep it in a more public place (and why wouldn't you?!) you can store seasonal decor, place settings, or office supplies...the possibilities are really endless.