This 2-Person Sleeping Bag Lets You Stay Nice and Cozy While Camping
By Ryan on 10/24/2019 12:25 PM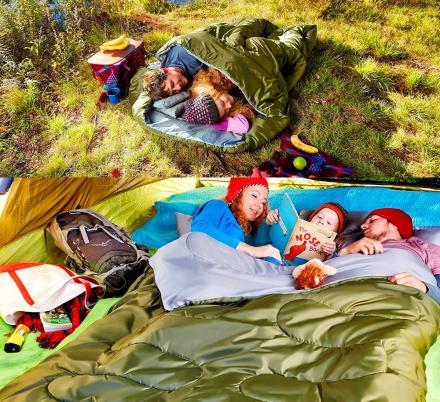 When planning a romantic getaway my first choice is never camping, but I may be rethinking that thanks to this two person sleeping bag. Can you think of anything cozier than snuggling up to your companion on a cool crisp night? Speaking of companion, this could also be a great solution for those of you who treat your dogs like kids - you could curl up with Fido and both stay warm all night. And even if you're camping alone, this sleeping bag will offer you the warmth and space that you're missing from all those other restrictive sleeping bags - finally you can stretch out when sleeping under the stars.
Designed to handle survival temperatures down to freezing (that's 32 degrees Fahrenheit in case you didn't know), this is the perfect sleeping bag for any camping excursion (okay, it may not be the best sleeping bag to use on Everest). And as an added bonus, this sleeping bag comes with two traveling pillows - you've got all your sleeping needs covered! What happens if you spill the can of beans and now you're in the dog house - no worries - this sleeping bag can also be converted into two individual sleeping bags.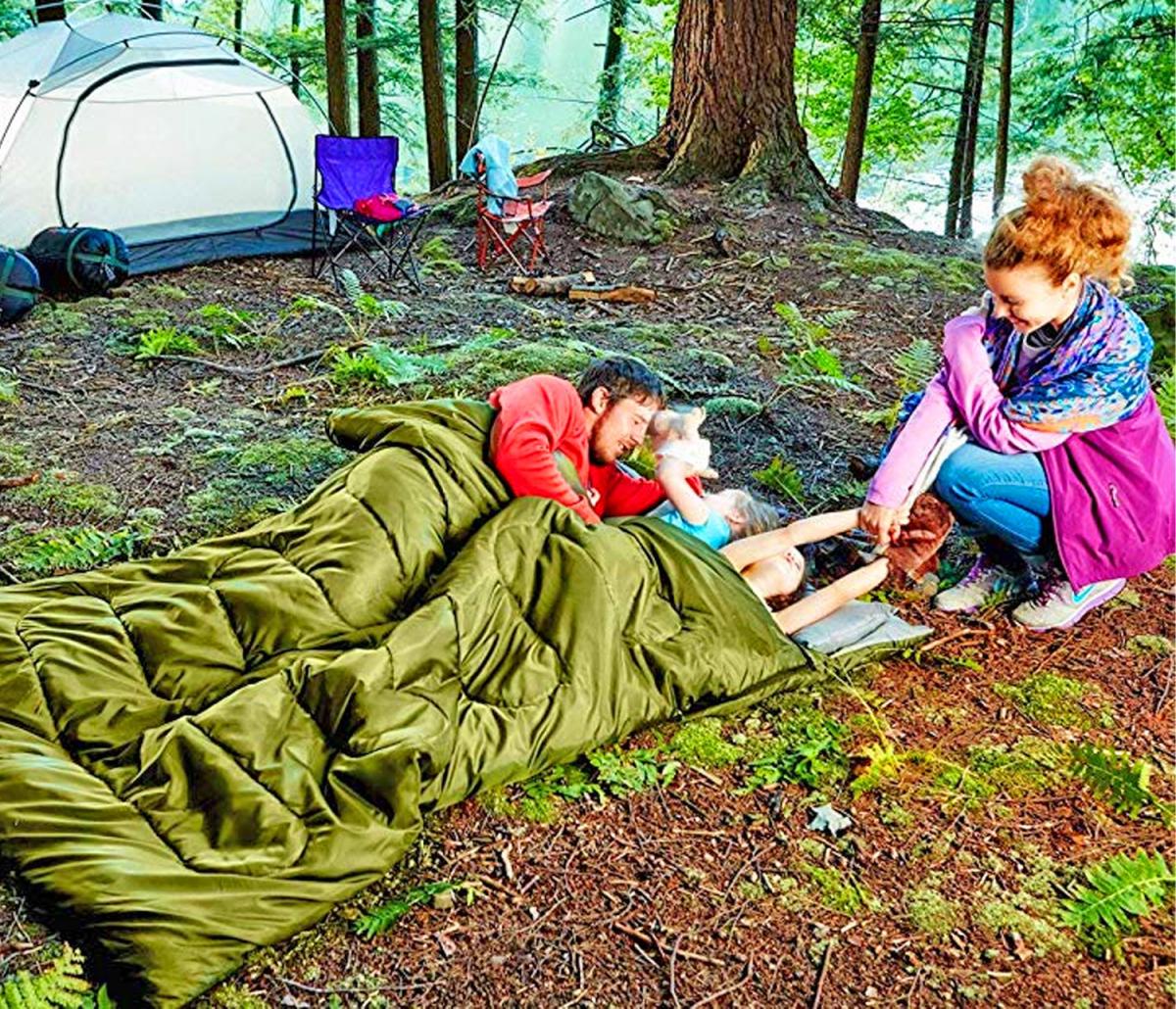 The outer shell of this sleeping bag is made of waterproof, camping grade, rip-resistant polyester fabric with a 210 thread count for each square inch to ensure your ability to use this sleeping bag for years to come. The inner lining and cotton filling ensures a warm nights rest! Worried about how you're going to haul this massive sleeping bag? No need - this two person sleeping bag is just six pounds and able to pack down to an impressive 15 x 12 inches with a carrying case making it easy to pack and haul to your final camping site.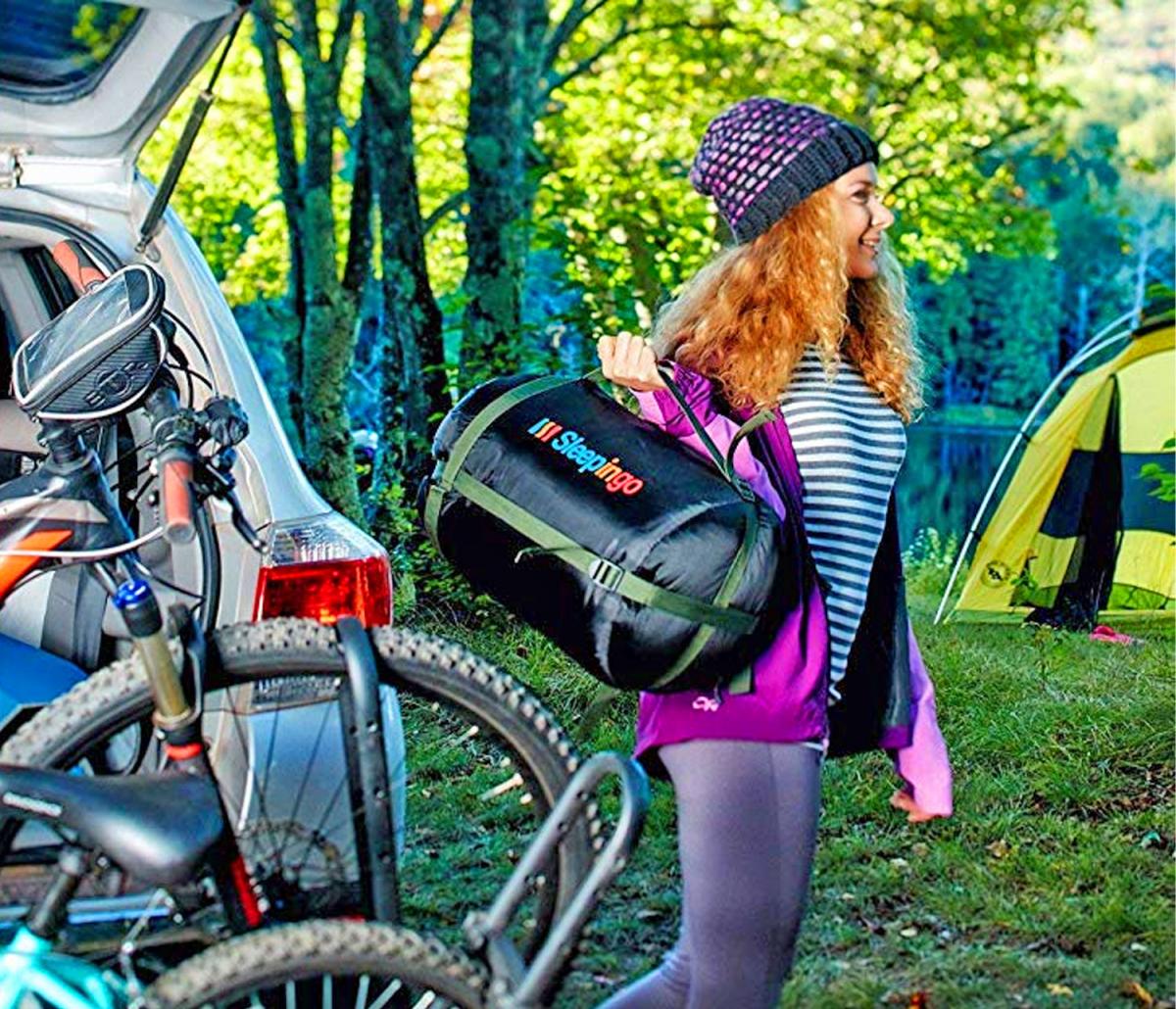 How Big Is The Two Person Sleeping Bag?
With the impressive size of 87" x 59", this sleeping bag is able to sleep two adults comfortably in what is considered a queen size sleeping bag. But, if for whatever reason you need your space...this bag can be converted into two single sleeping bags.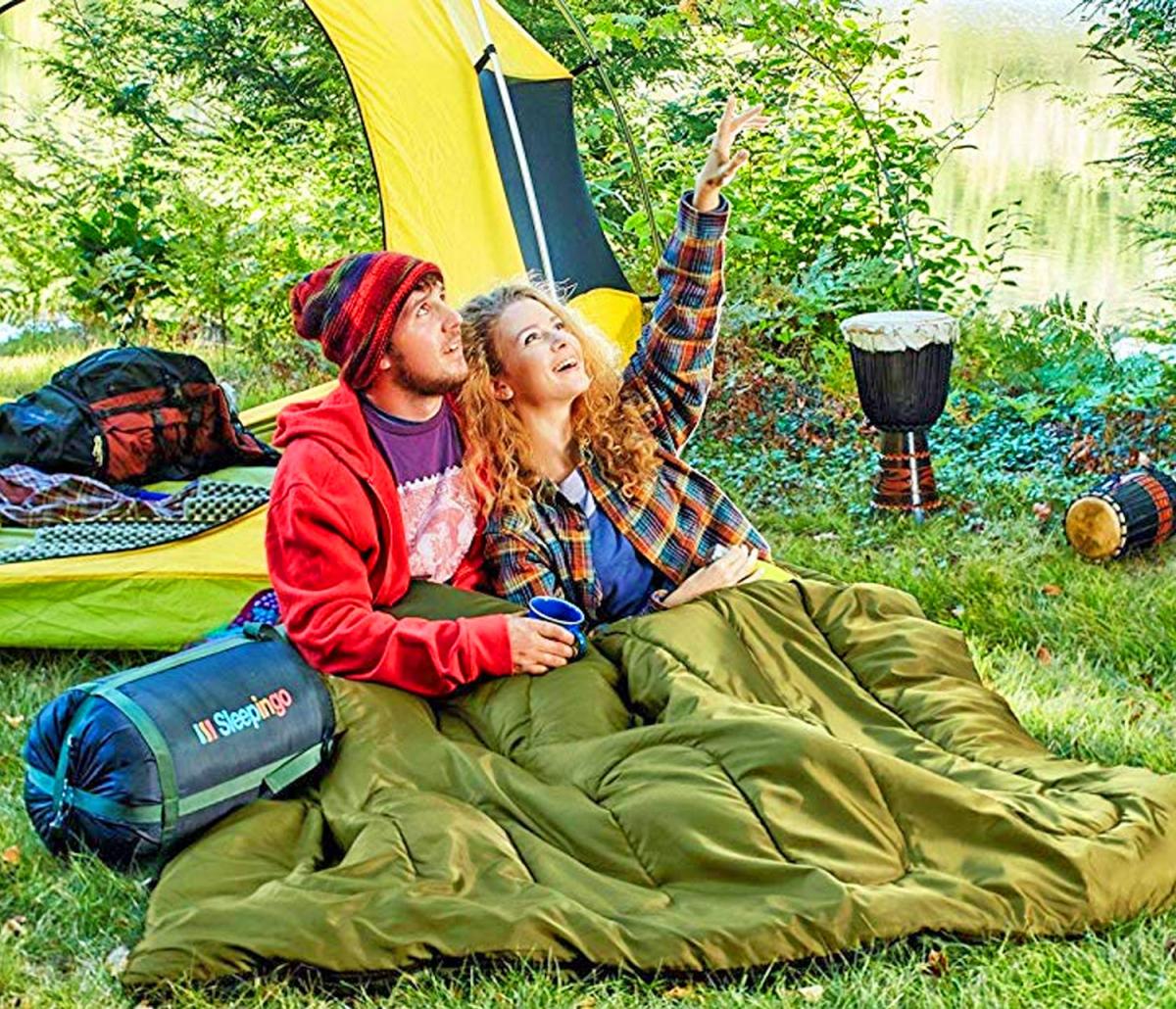 Check out this two person sleeping bag in action in the below video!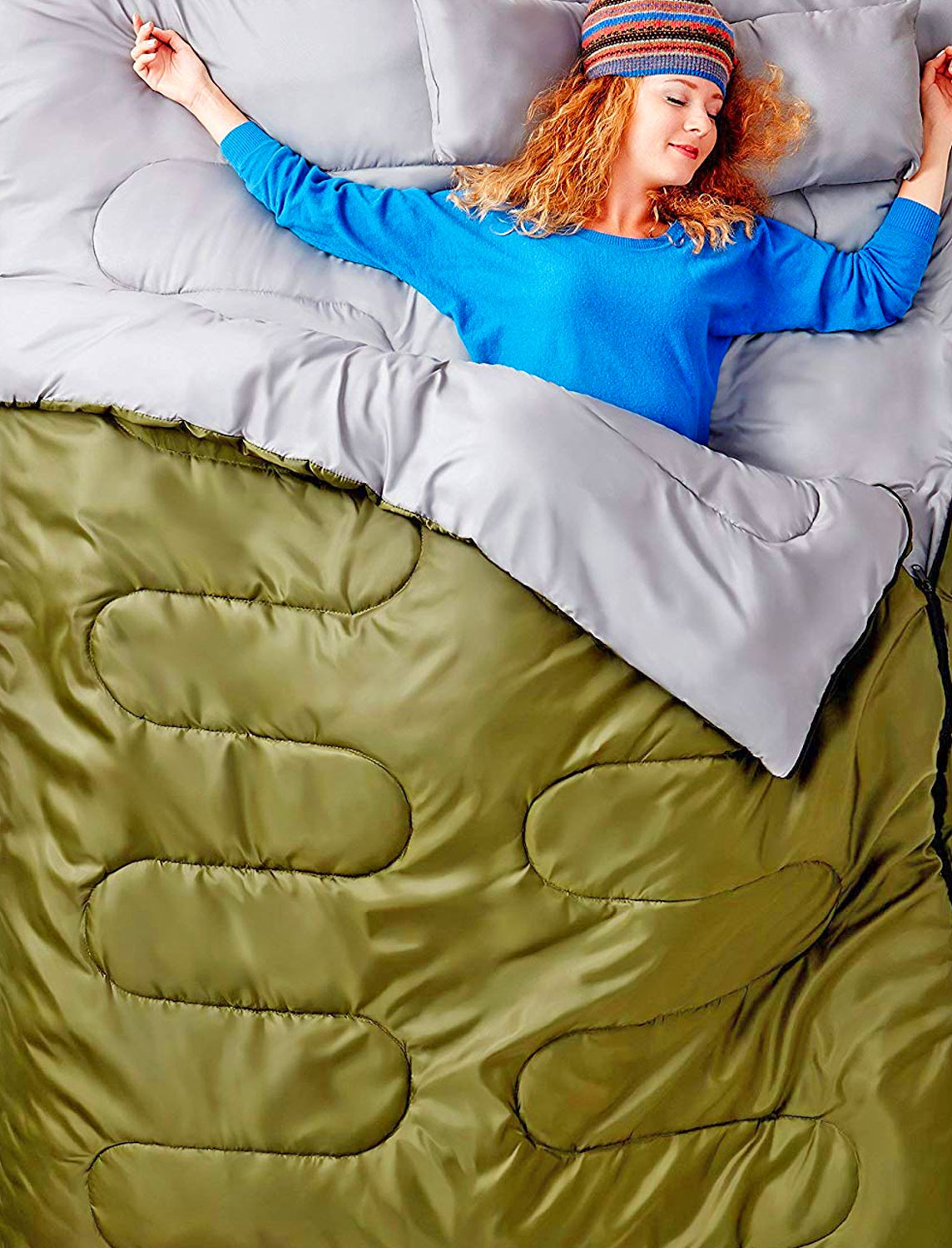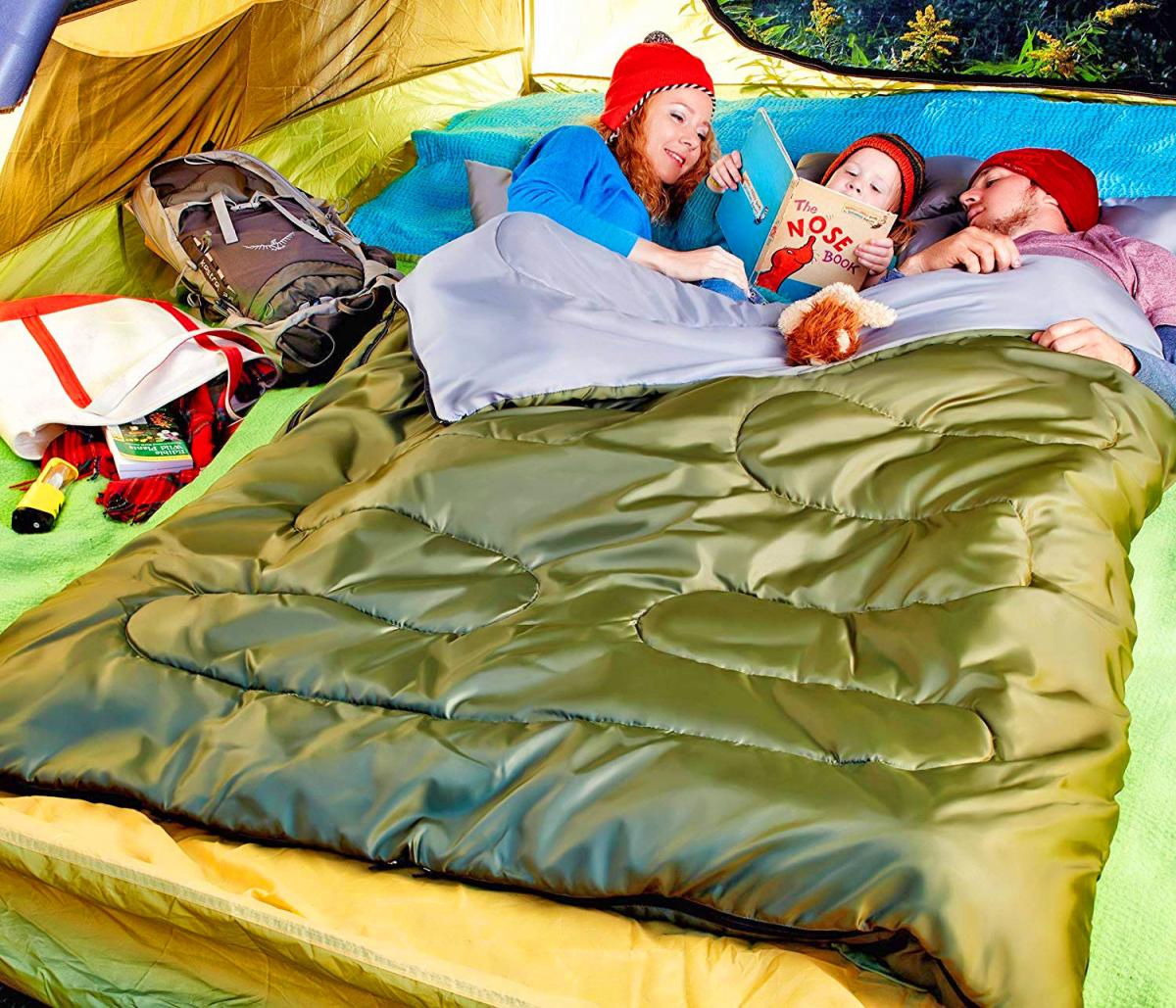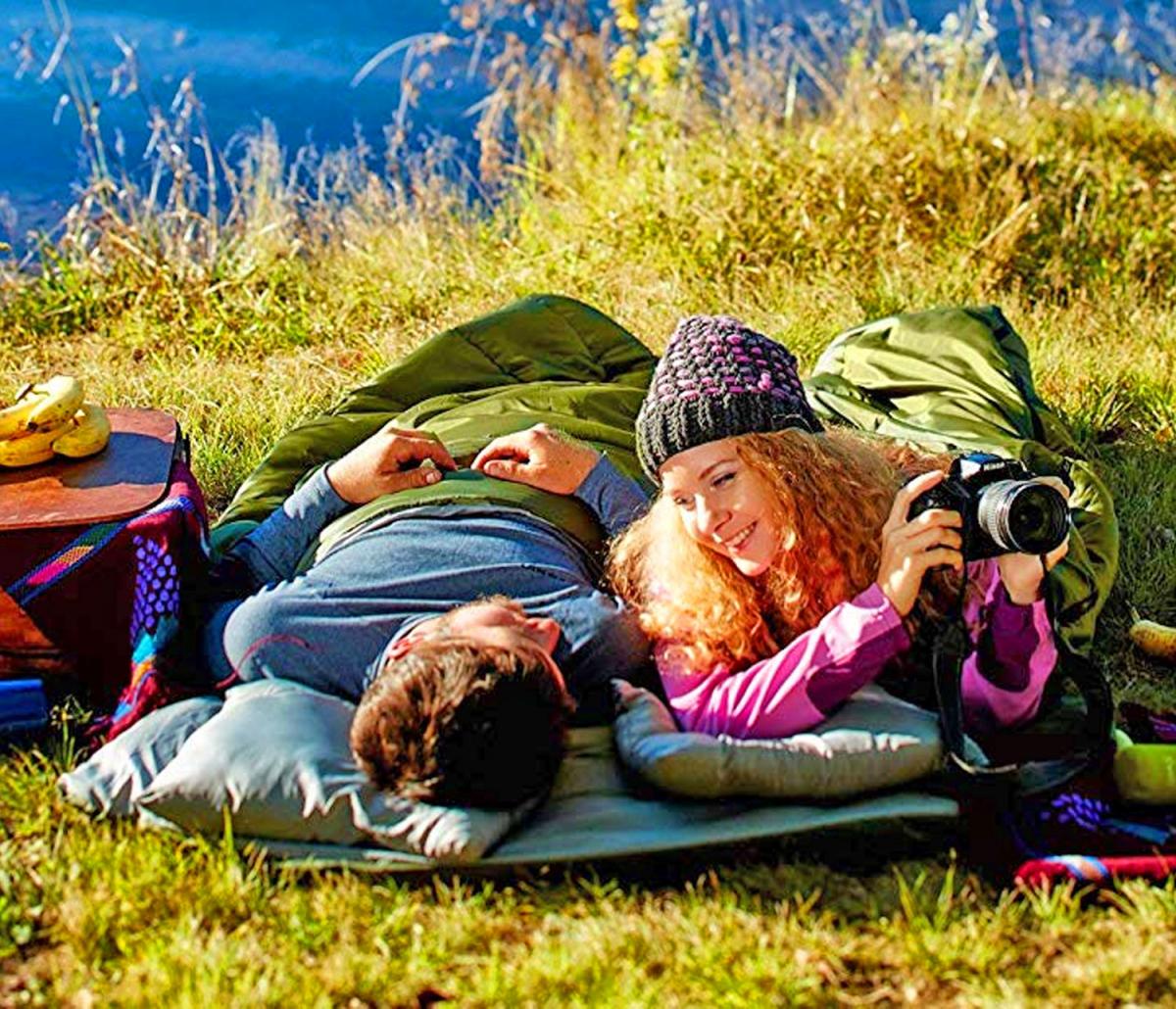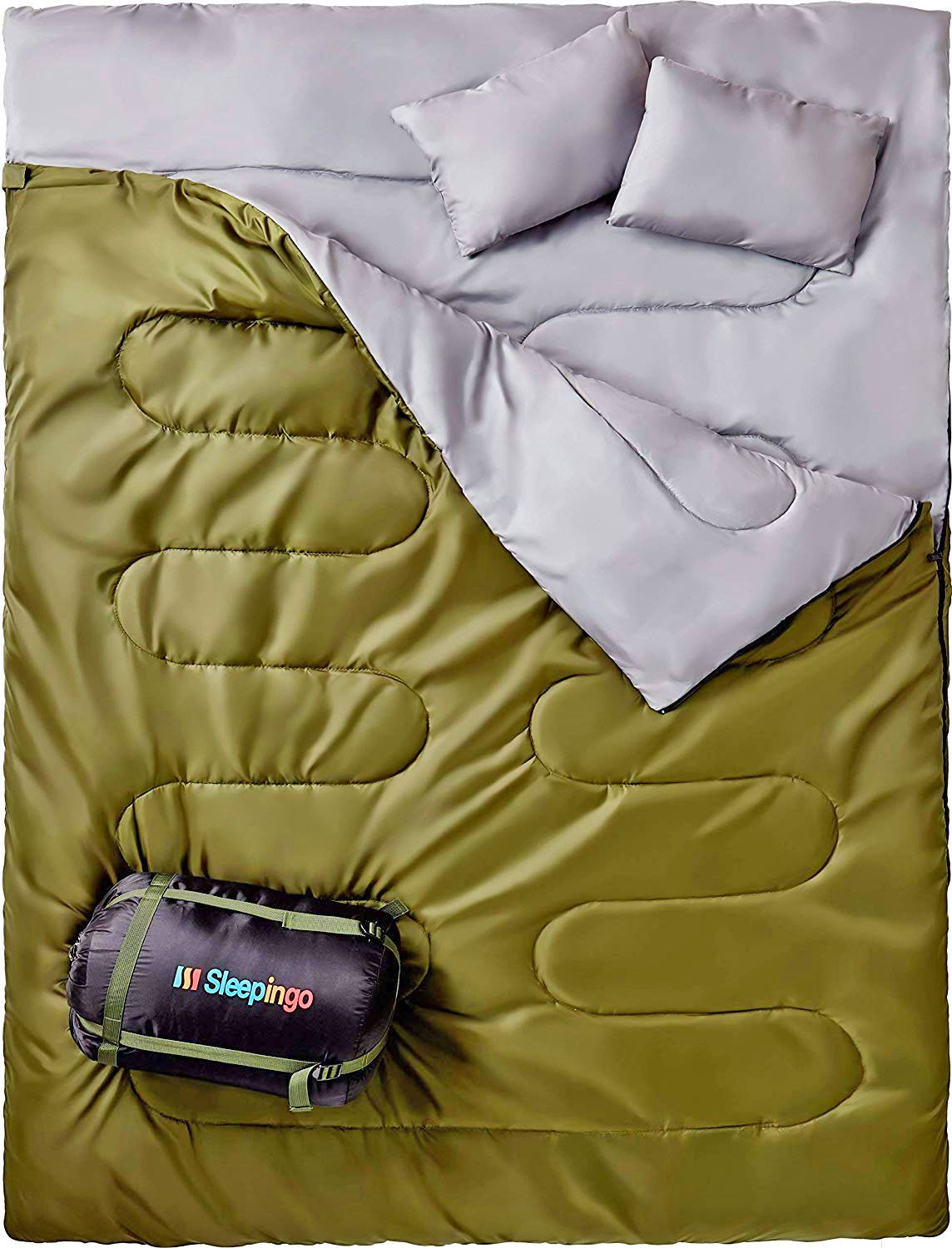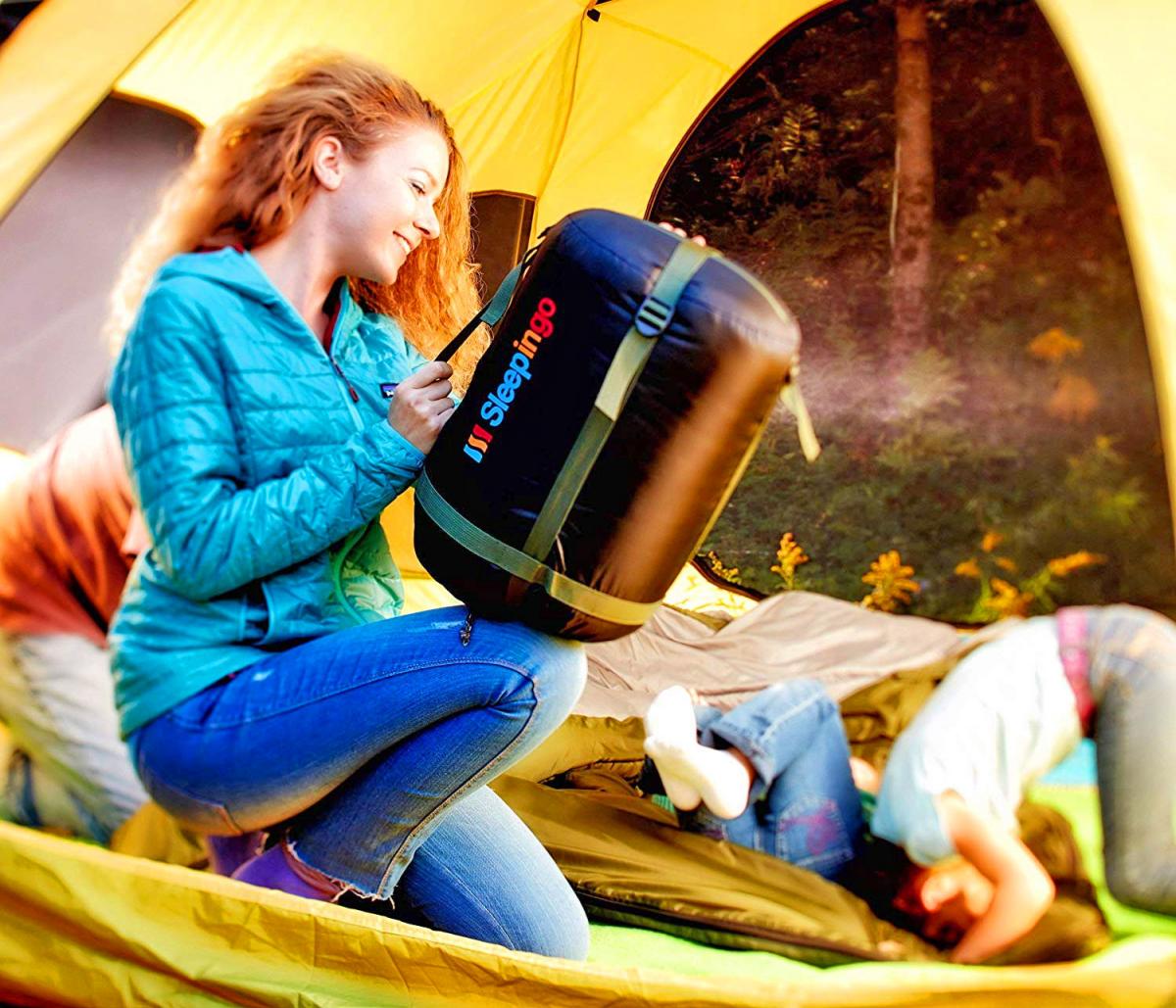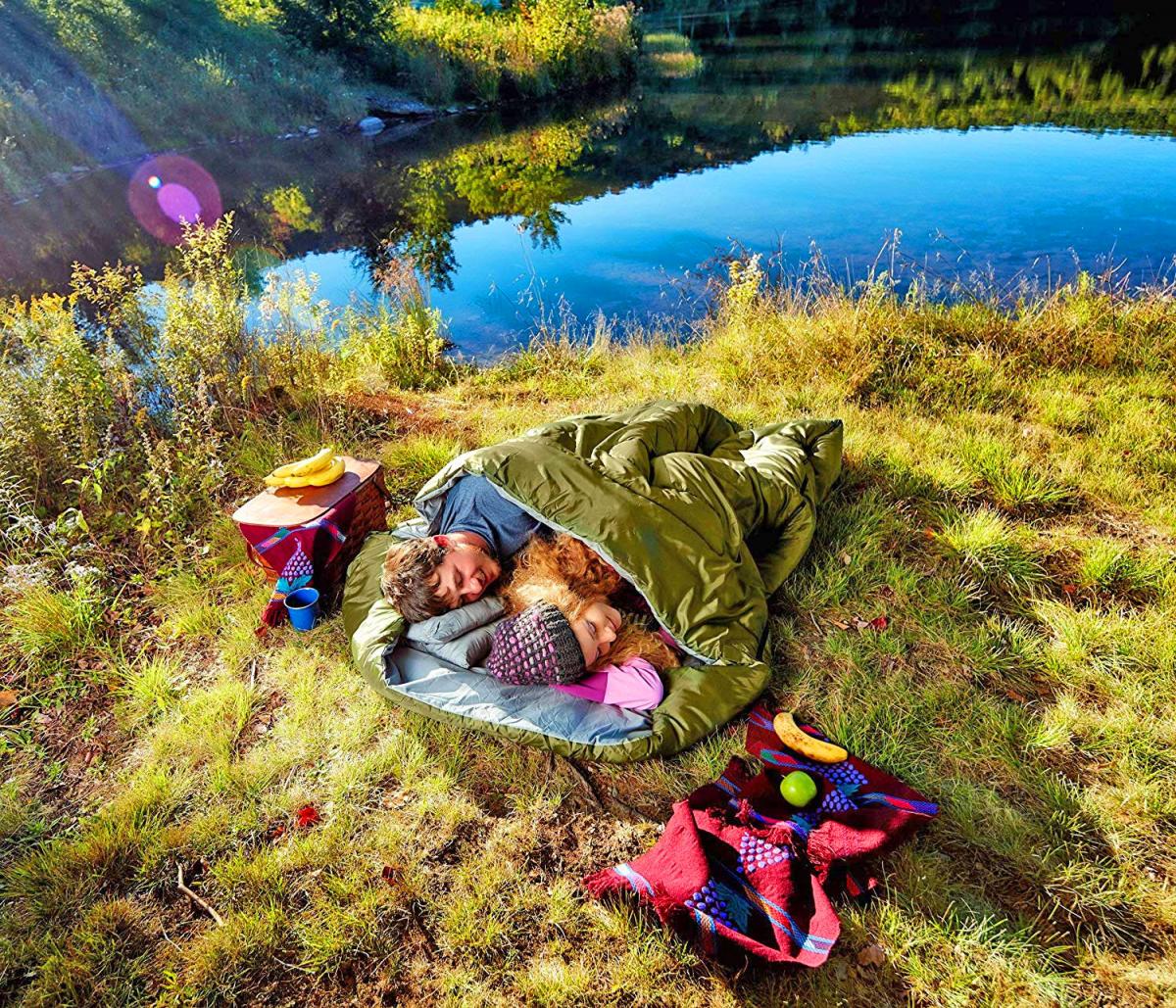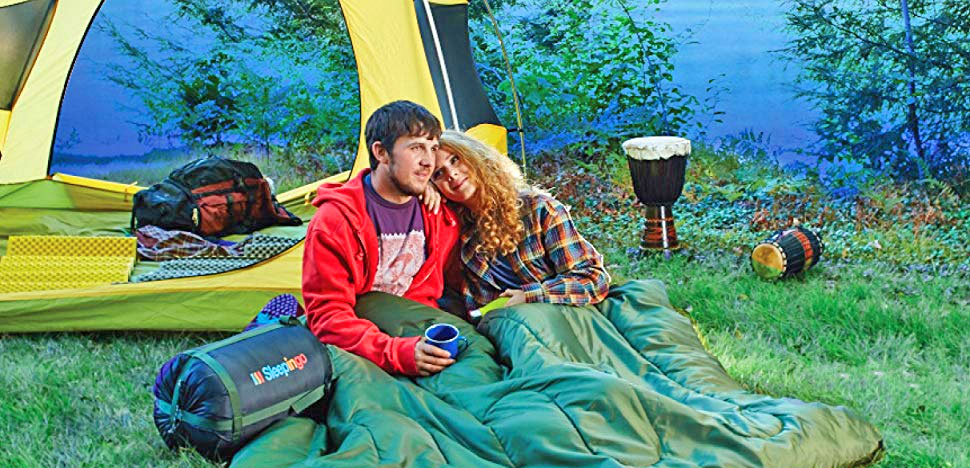 Subscribe To Our YouTube Channel