This Interactive Cat Board Game Has a Robotic Ball That Will Keep Them Busy For Hours
By Ryan on 04/28/2020 8:48 AM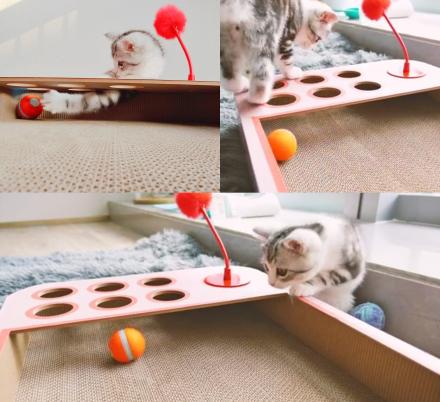 There's just something about teasing cats that we just love to do. We even make or purchase products specifically to do just that. If you remember the whack-a-mole cat toy that we posted a while back, chances are you'll probably equally love this new cat toy. It's called the Cheerble Board Game, and it's a open box that has small holes it in for your cat to reach through, along with a robotic ball that rolls around inside to tease your cat to the max.
The interactive cat board game toy comes as three separate parts, including the scratch-pad base where the ball can bounce around in a contained area, the playboard which sits atop the base and features holes for your cat to reach through and play with the ball along with a puff ball on a bendy arm, and then there's the Cheerble ball which is a robotic smart ball that moves and bounces around on its own.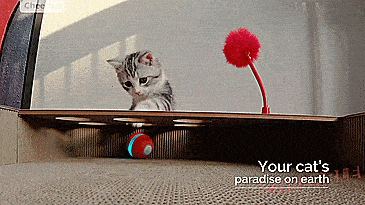 The Cheerble ball will turn on whenever your cat touches it with their nose or bats it around with their paws. You can also set the smart ball to 3 different levels of activity depending on how active your cat is, including a gentle, normal, and active mode. You can use the smart cat ball in the cat scratcher base, or anywhere outside the base to keep you cat active and playing. Plus, you can set it to give your cat a rest every 10 minutes of activity to give them time for a cat nap.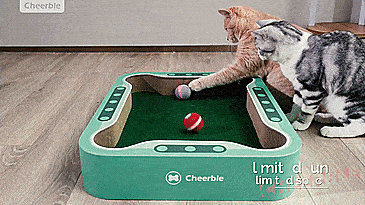 The Cheerble ball is made with LED lights, a synthetic fiber cover, has an automatic obstacle avoidance system that'll prevent the ball from getting stuck in the holes of the playboard or other tight spots, and it takes just 1 hour to recharge the ball using an included micro-USB cord.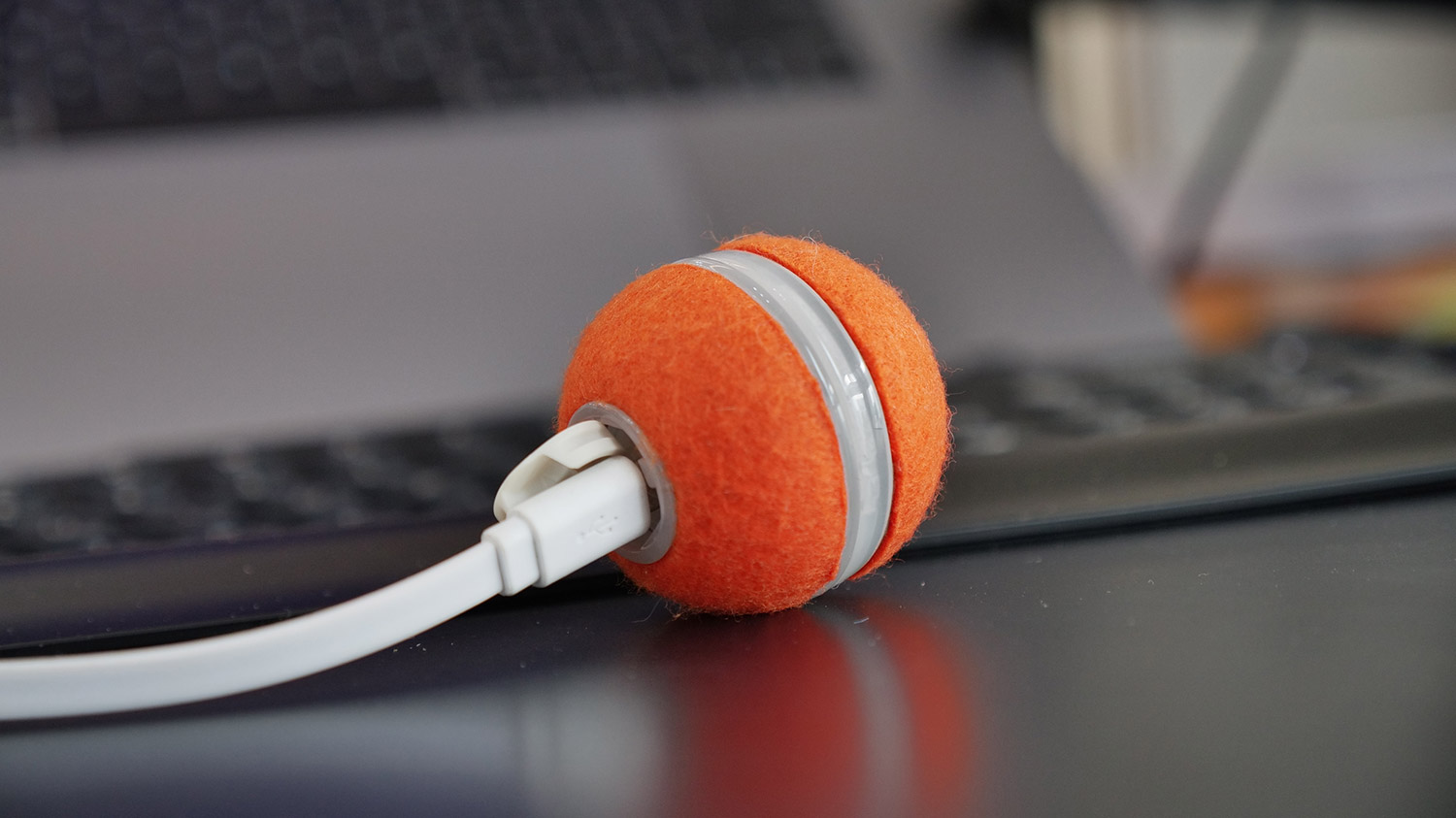 Check out the Cheerble cat board game and smart robotic ball in action via the video below.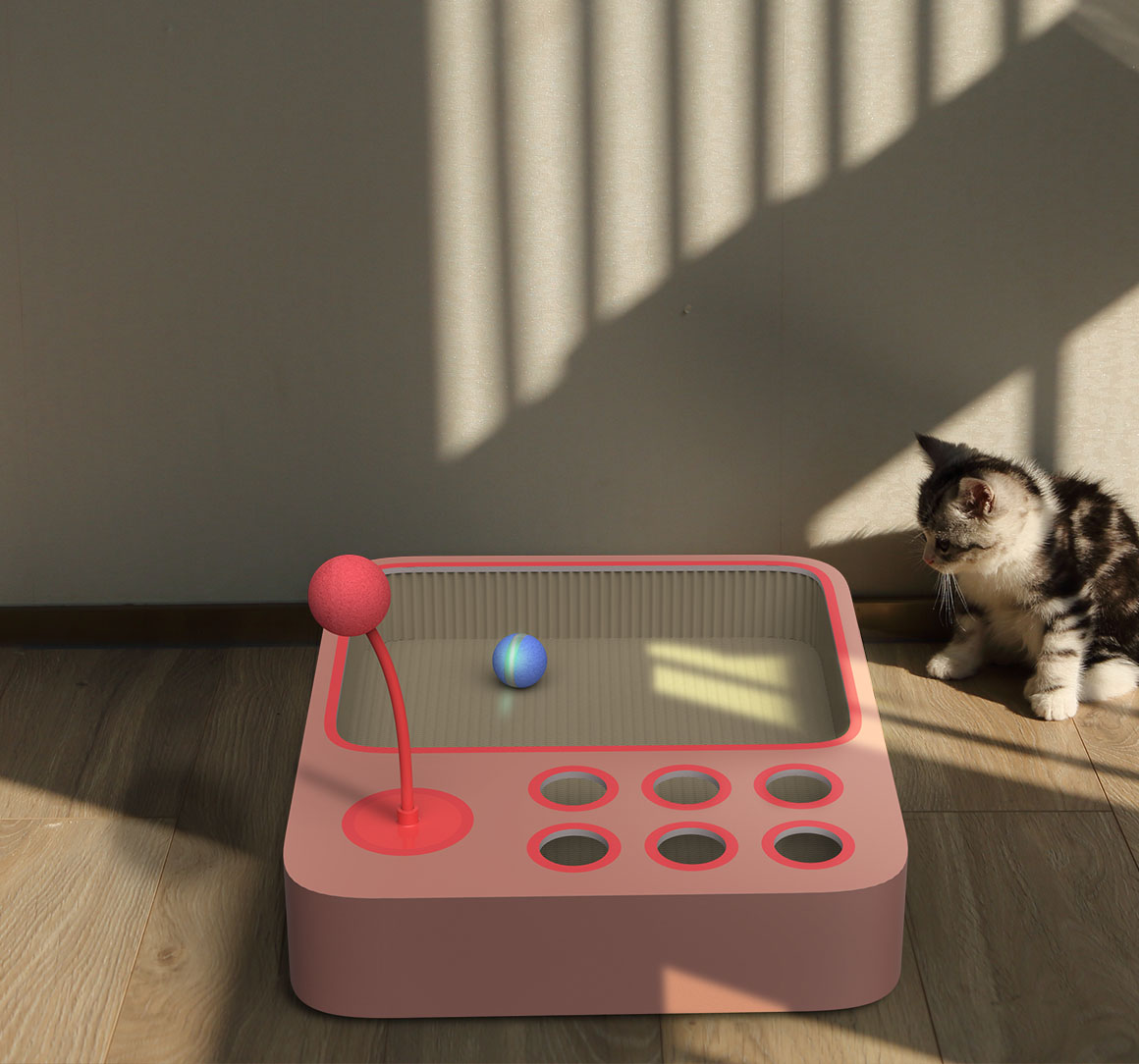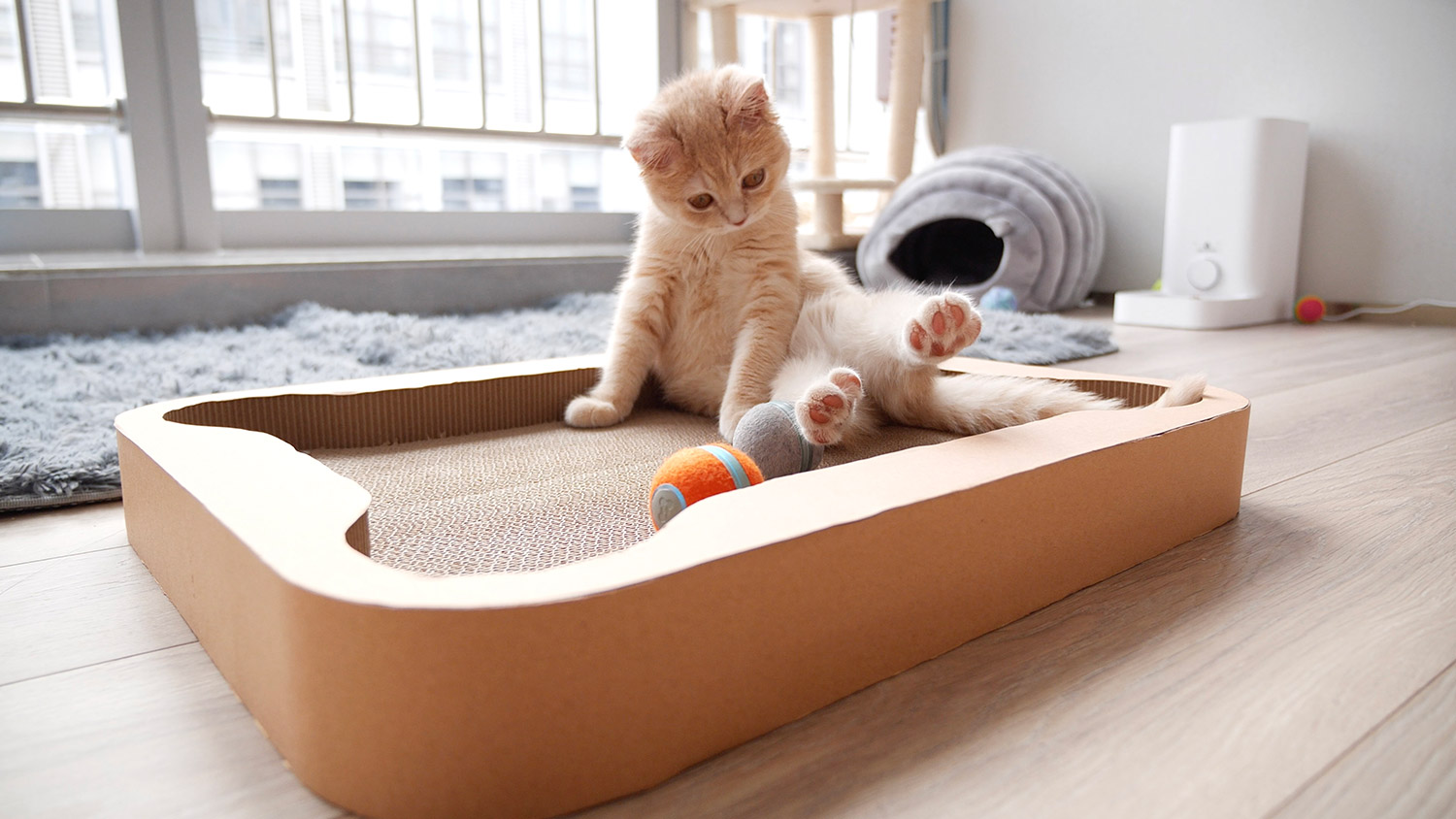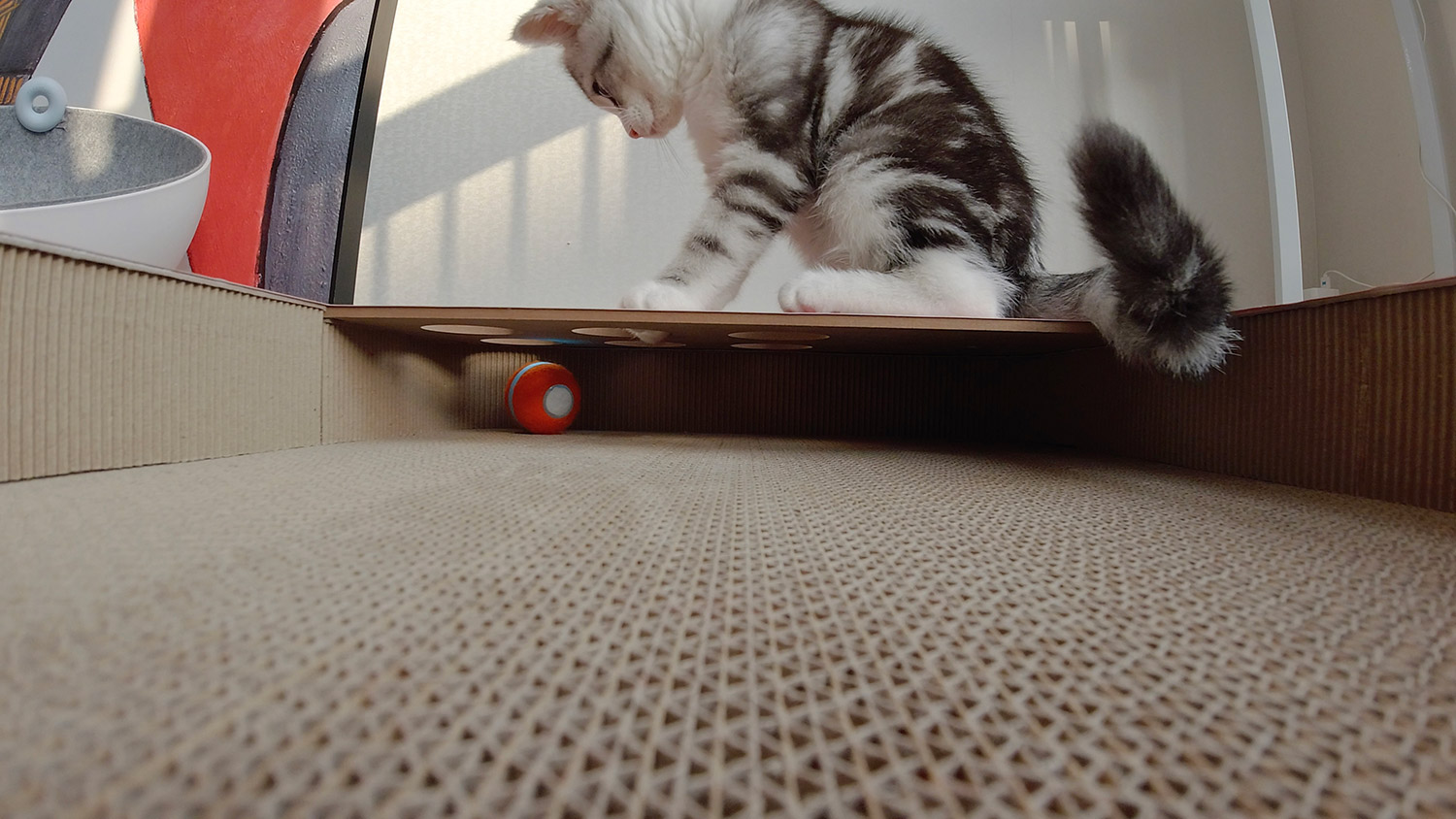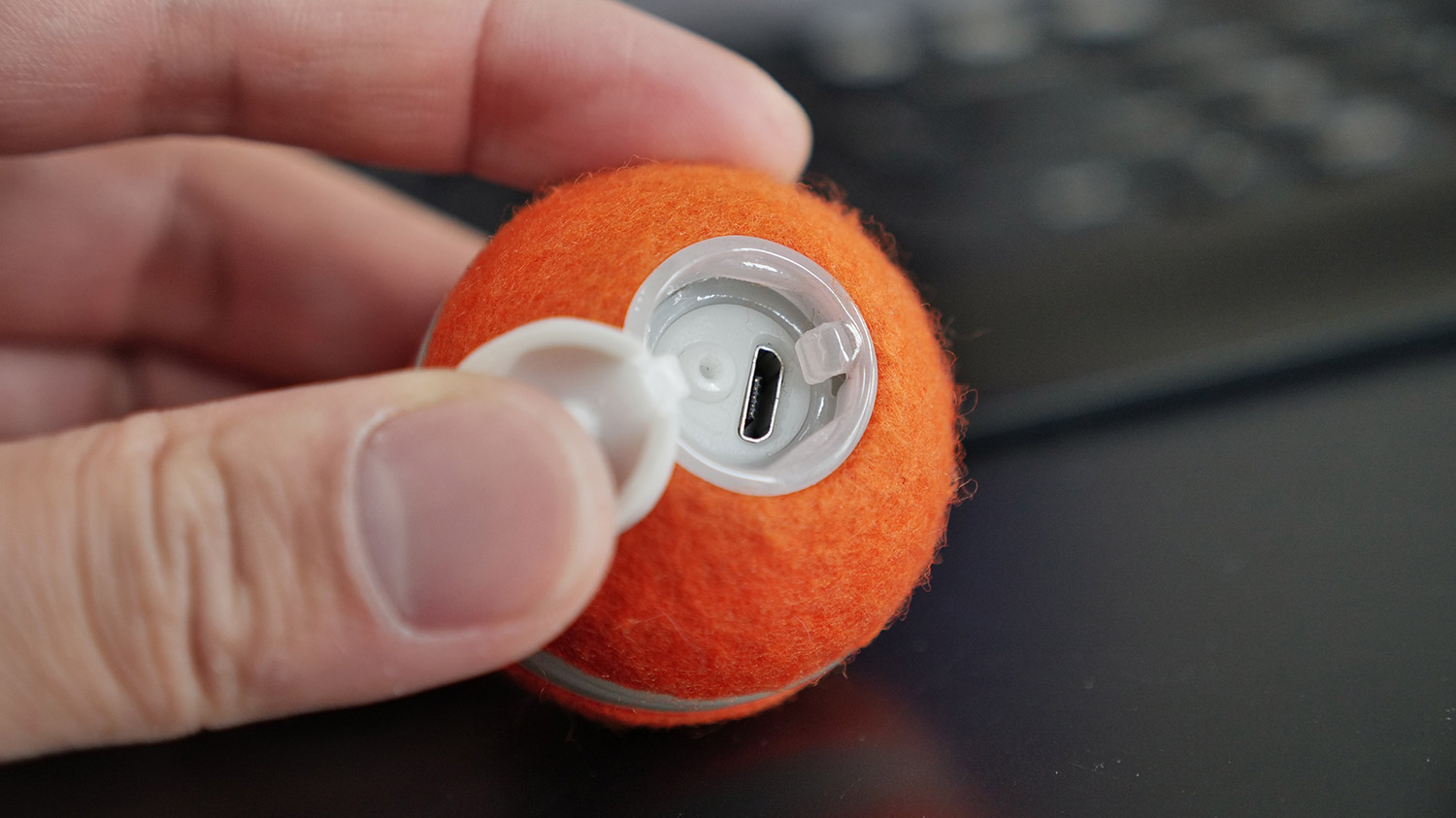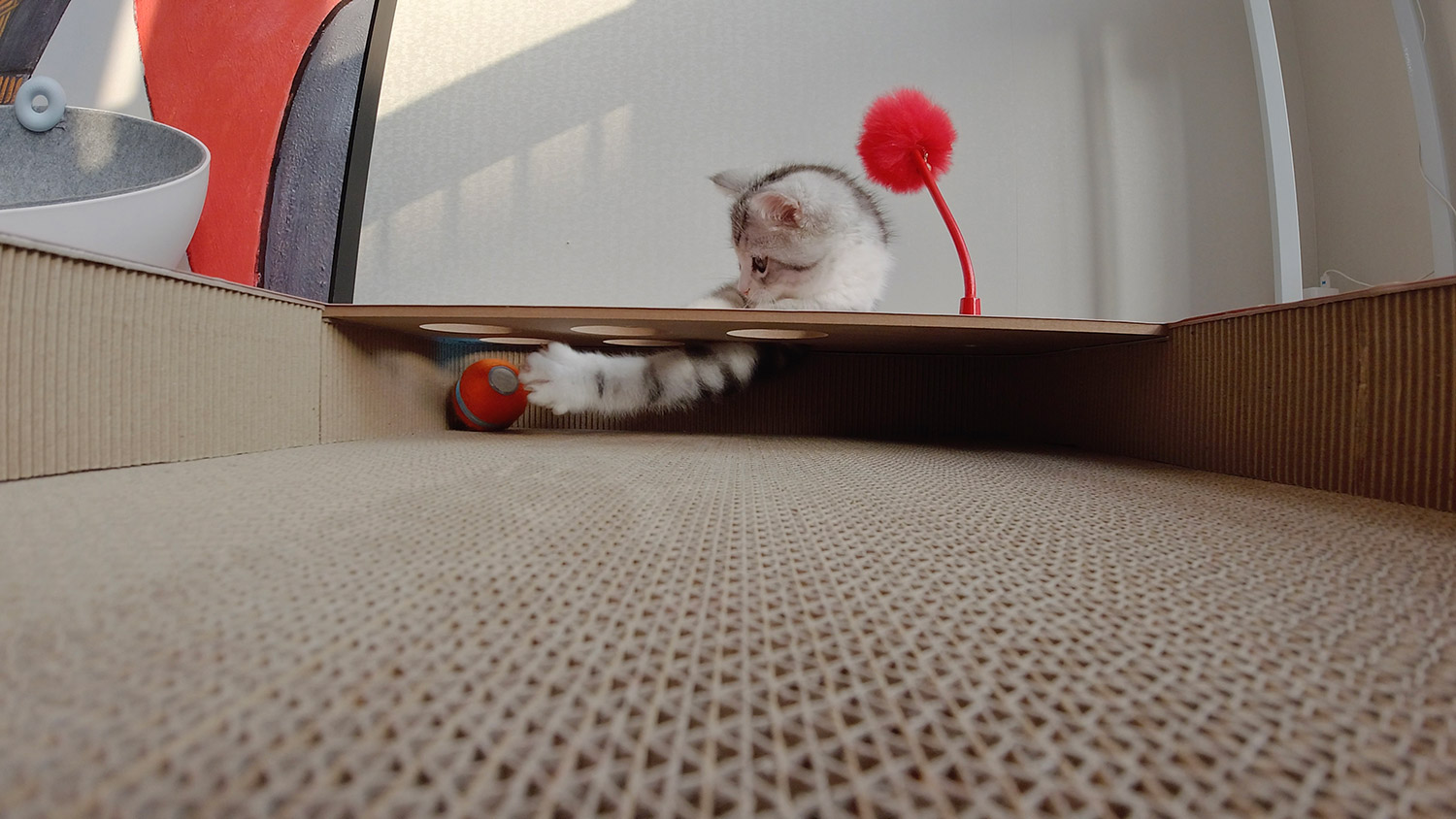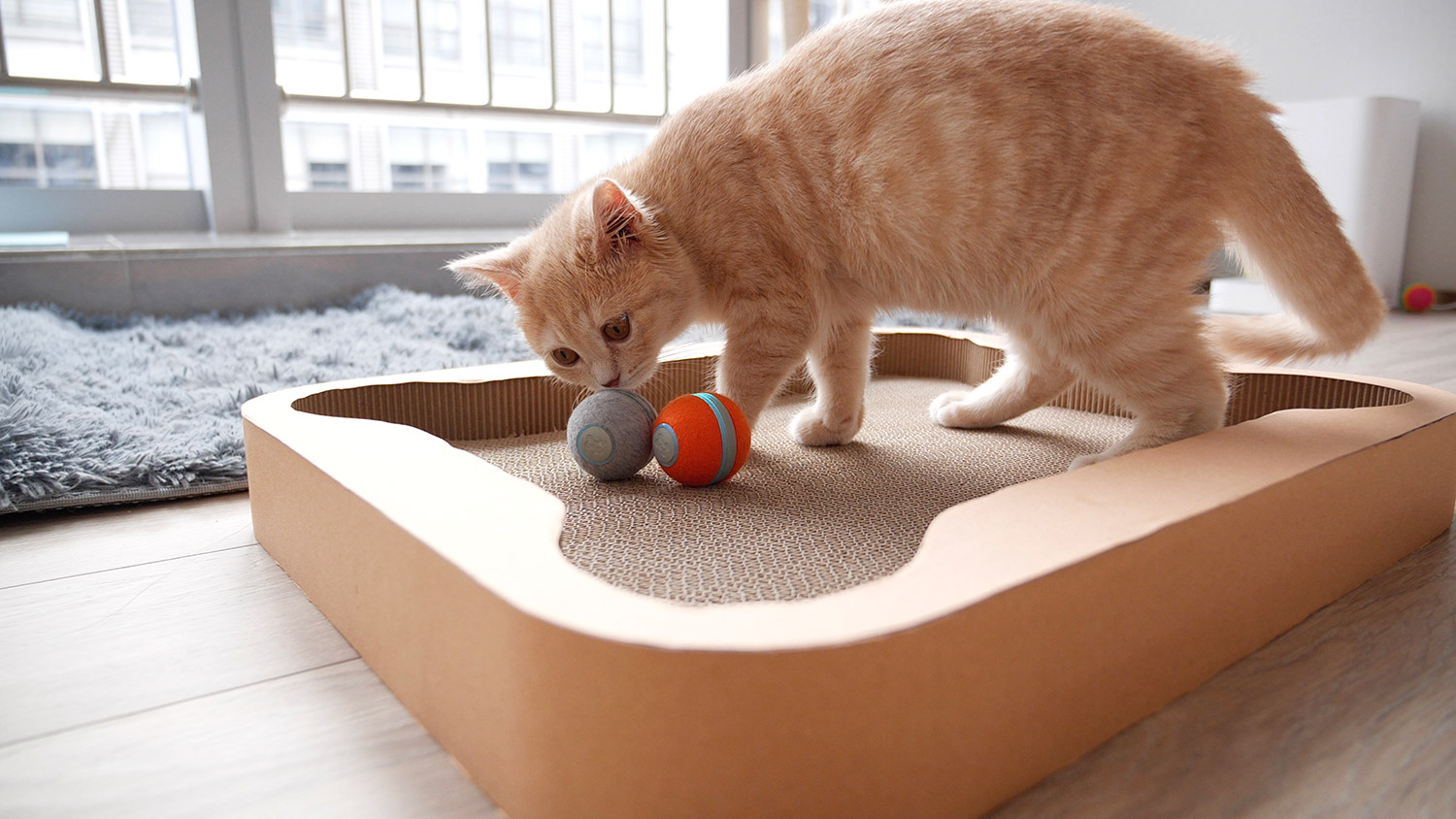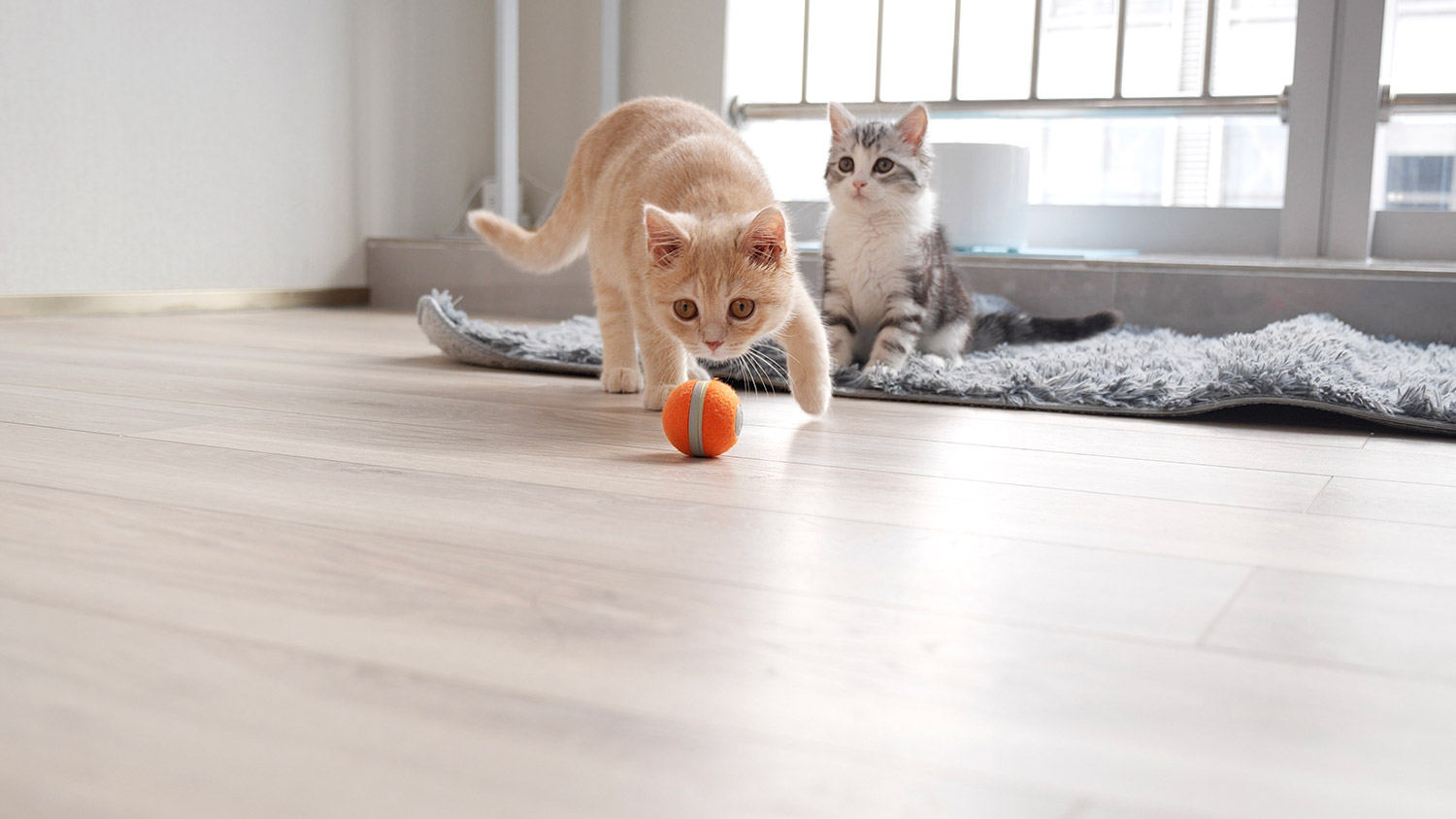 Subscribe To Our YouTube Channel