This Whack-A-Mouse Cat Toy Will Keep Your Kitties Entertained For Hours
By Ryan on 03/26/2021 9:23 AM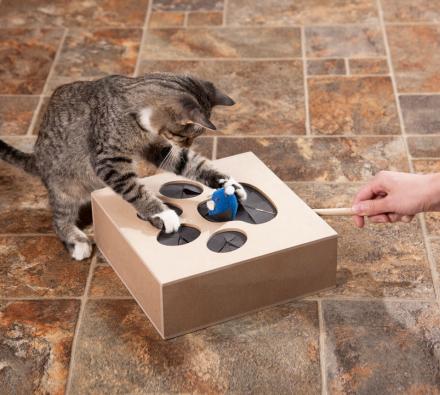 The Whack-a-Mouse is a cat toy that is similar to the old Whack-a-Mole arcade game where you smash moles using a giant hammer, but instead is a miniature version that is a toy for your cat. Simply use the included wand with a plush mouse attached to the end of it to poke through the holes of the game board to give your cat endless hours of irritation of not being able to catch the mouse. Your cat's curiosity levels will sky-rocket into dangerous levels.
The whack-a-mouse game board has two sides, one if which has 9 separate holes in a grid, and the other side has 4 small holes along with 1 large hole that form the shape of a paw.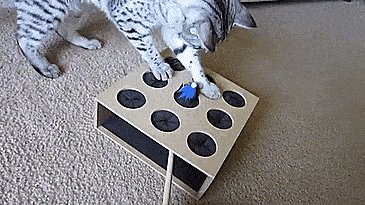 The whack-a-mouse cat toy measures 10 inches wide x 10 inches long x 3.5 inches deep, and is perfect for any kitty young or old.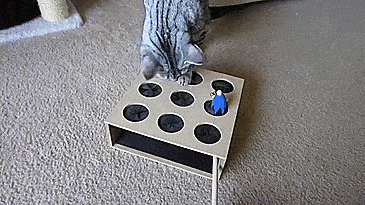 Check out the whack-a-mouse cat toy in action via the videos below.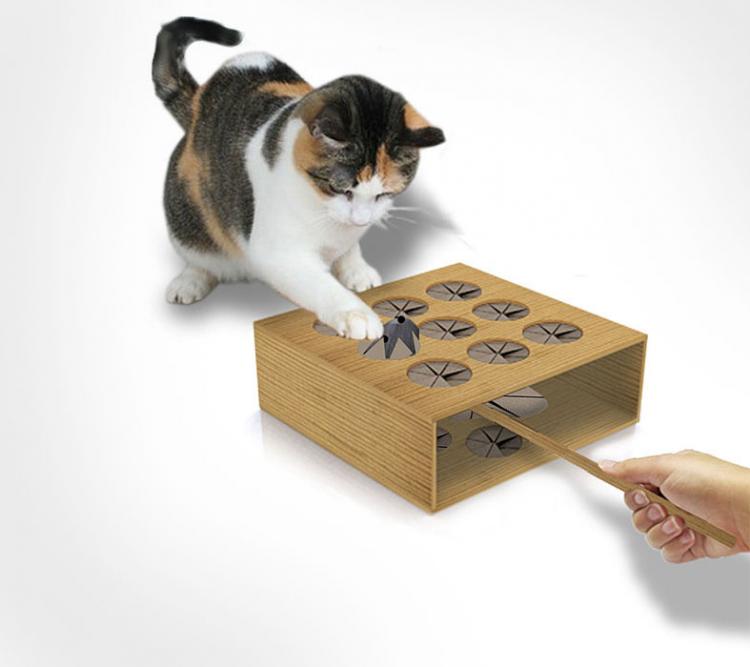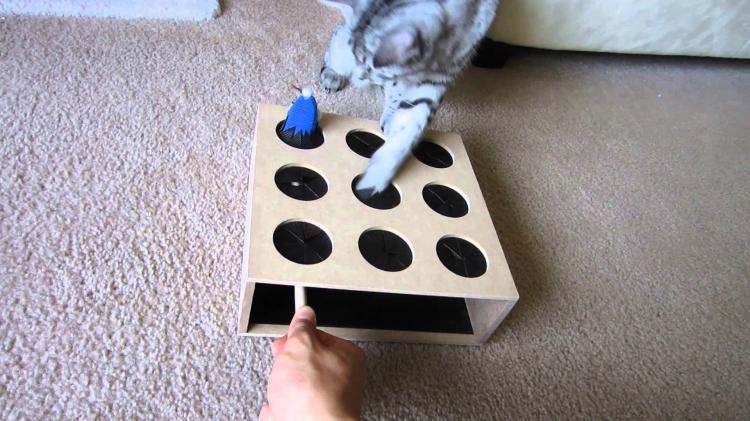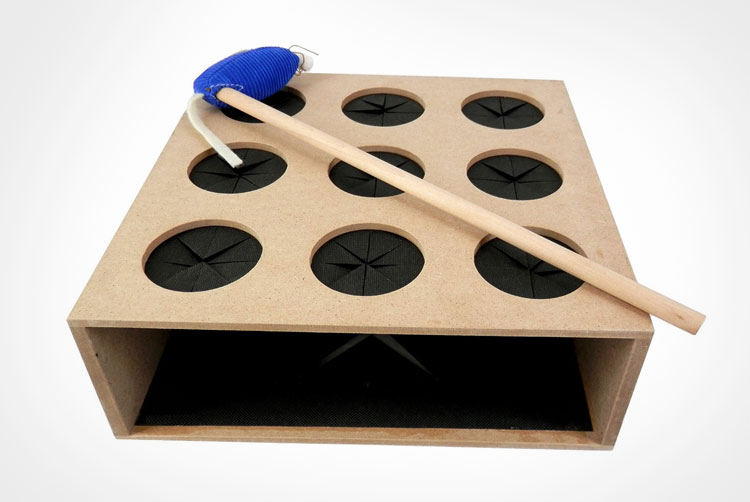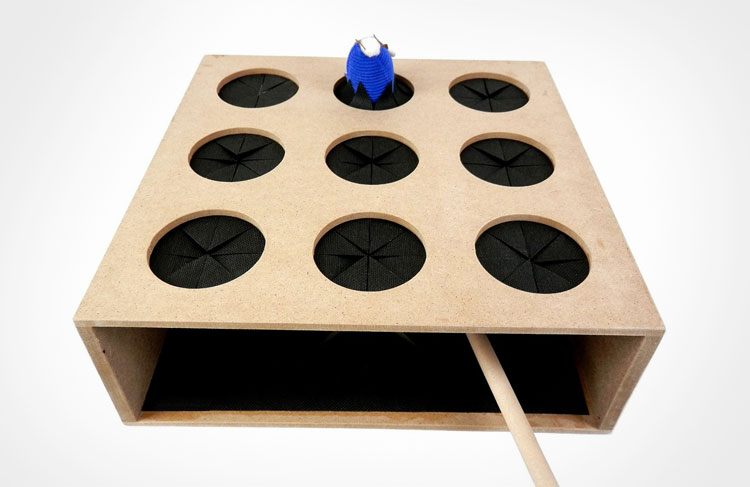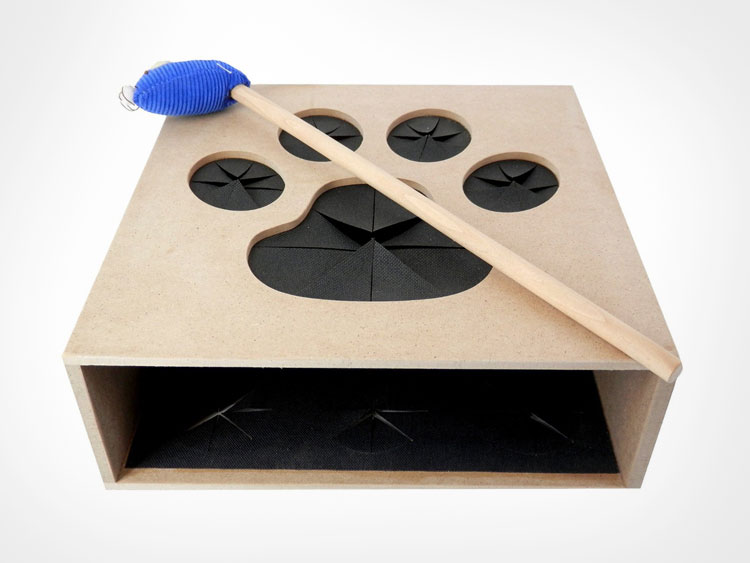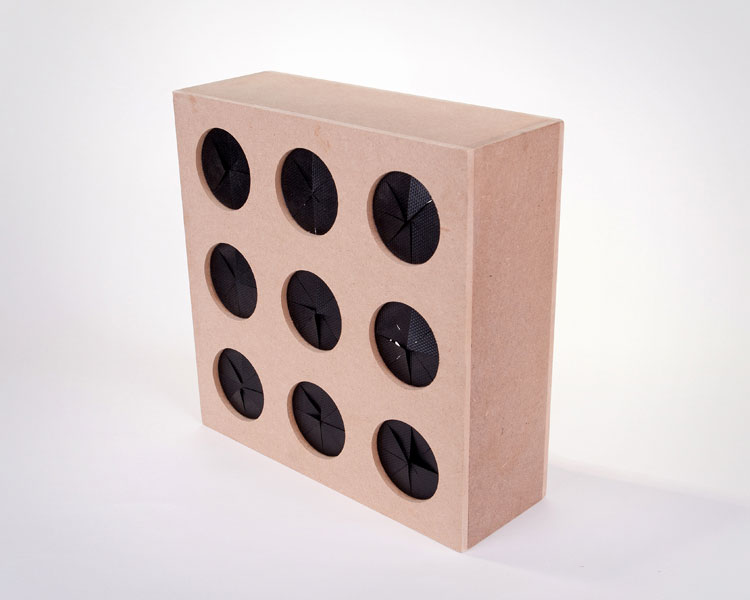 Subscribe To Our YouTube Channel