This Mario Bomb-omb Tissue Box Holder Is Perfect For Retro Gamer Geeks
By Ryan on 04/18/2023 9:36 AM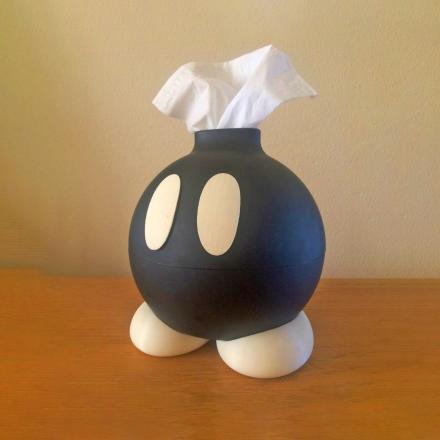 Attention all Mario fans and retro gaming geeks, have you ever found yourself in need of a tissue but couldn't bear the thought of ruining the aesthetic of your gaming den? Fear not, for we have the perfect solution for you - a tissue box holder that looks like a Bomb-omb character from Mario!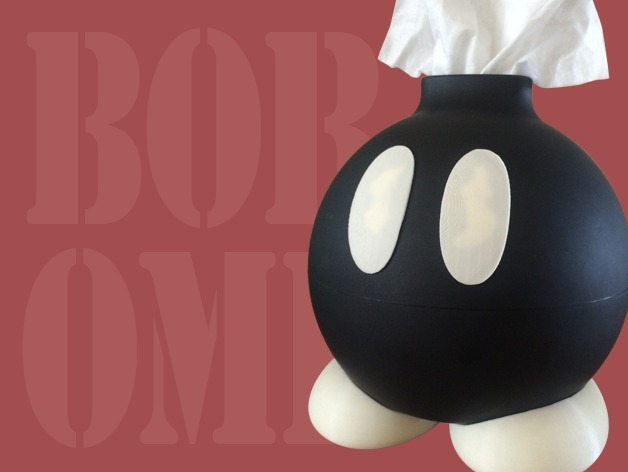 Credit: Thingiverse/omgpuppy
Imagine having this little guy sitting on your desk or shelf, ready to dispense tissues at a moment's notice. The best part? The tissue box is hidden inside the black bomb, with the white tissue coming up the top to look like smoke. How cool is that?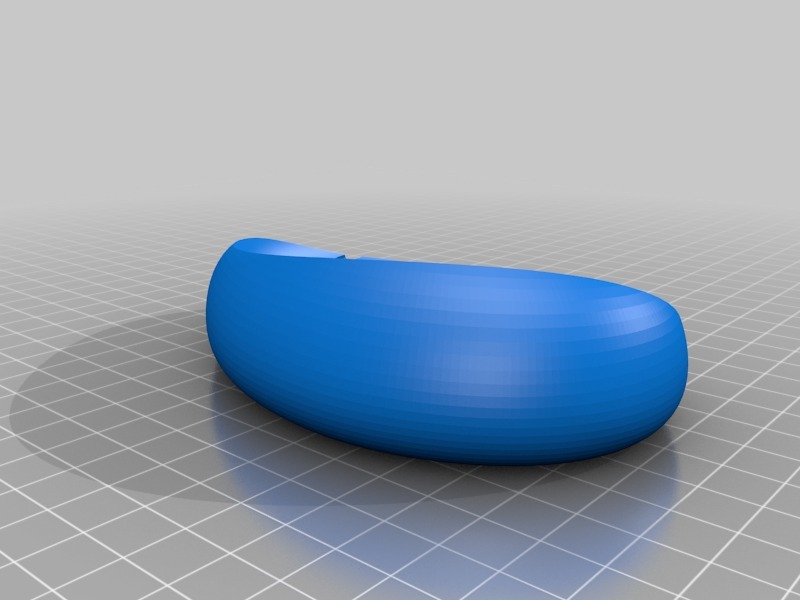 Credit: Thingiverse/omgpuppy
This creative and funny design is not only functional but also adds a touch of whimsy to your space. It's sure to be a conversation starter when your friends come over to game or hang out. Credit: Thingiverse/omgpuppy
Now, you may be wondering how you can get your hands on this unique tissue box holder. Well, the good news is that it's a DIY project that you can easily make yourself! You'll need to 3D print some parts and combine them with an existing tissue holder that you can find on Amazon. But don't worry, the full instructions and downloadable files are available on Thingiverse for free. Credit: Thingiverse/omgpuppy
So, what exactly do you need to make this Bomb-omb tissue box holder? Let's break it down.
First, you'll need to gather your supplies. You'll need a 3D printer (or access to one), filament (black and white), a tissue holder that fits a standard tissue box, and some super glue. You can find the 3D print files on Thingiverse, along with a list of recommended tissue holders. Credit: Thingiverse/omgpuppy
Once you have everything you need, it's time to get printing! The Bomb-omb holder consists of four parts: the bomb body, the bomb cap, the fuse, and the tissue dispenser. The body and cap are printed in black filament, while the fuse and tissue dispenser are printed in white filament. Credit: Thingiverse/omgpuppy
After you've printed all the parts, it's time to assemble them. First, attach the fuse to the bomb cap using some super glue. Then, insert the tissue dispenser into the bomb body and secure it with some more super glue. Finally, attach the bomb cap with the fuse to the bomb body, and voila - your Bomb-omb tissue box holder is complete!
Not only is this a fun and quirky project to make, but it's also a great way to show off your 3D printing skills. Plus, you'll have a unique tissue box holder that you can't find in stores! Credit: Thingiverse/omgpuppy
But why stop at just one Bomb-omb tissue box holder? You could make a whole army of them and line them up on your shelf. Or, you could customize them with different colors or designs to match your decor. The possibilities are endless! Credit: Thingiverse/omgpuppy
And let's not forget about the practical side of this project - having tissues readily available is always a good thing, especially during cold and flu season. Plus, you won't have to worry about unsightly tissue boxes ruining your carefully curated gaming setup. The Bomb-omb tissue box holder is a fun and creative way to add some Mario-themed decor to your home or office. It's a great conversation starter and a practical solution for keeping tissues handy. Credit: Thingiverse/omgpuppy
You can create one of these Mario Bomb-omb tissue box holders using this existing tissue box holder on Amazon, along with the 3D printing instructions on Thingiverse! Credit: Thingiverse/omgpuppy