This Disco Ball Helmet Is Perfect For Partying Or Motorcycling
By Ryan on 05/04/2022 9:02 AM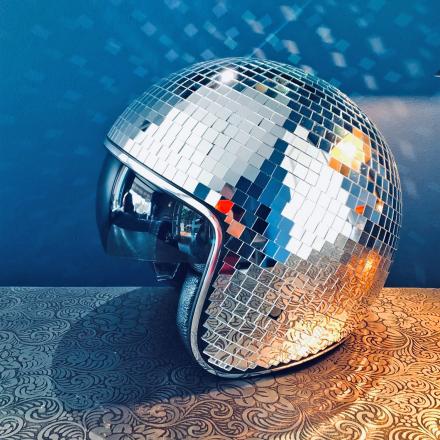 There's nothing that quite grabs people's attention quite like a disco ball does! So what better place to put a disco ball than right on your head! This Etsy shop creates disco ball helmets that you can not only wear with a costume when going to a party, but it's even DOT approved so you can wear it while you're riding your motorcycle. Though, I'm not sure if you'll want to wear it on a super-sunny day, as you may blind some people driving behind you.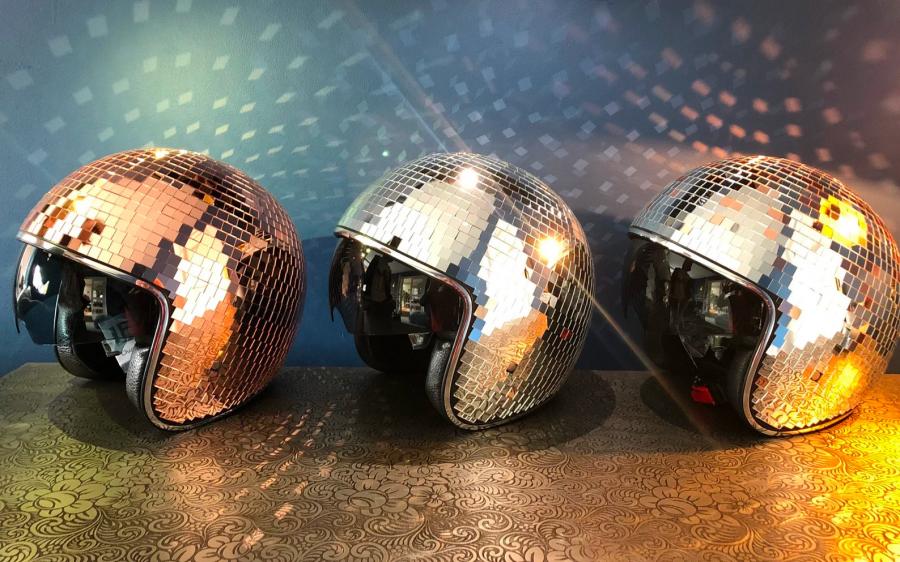 Credit: Disco2Disco
The Etsy shop named Disco2Disco creates and sells the disco ball helmets, and not only is it filled with hundreds of tiny mirrors that will reflect light everywhere your head moves, but there's also a retractable visor that you can pull down to protect your eyes from the sun, or just to look extra cool while wearing the helmet!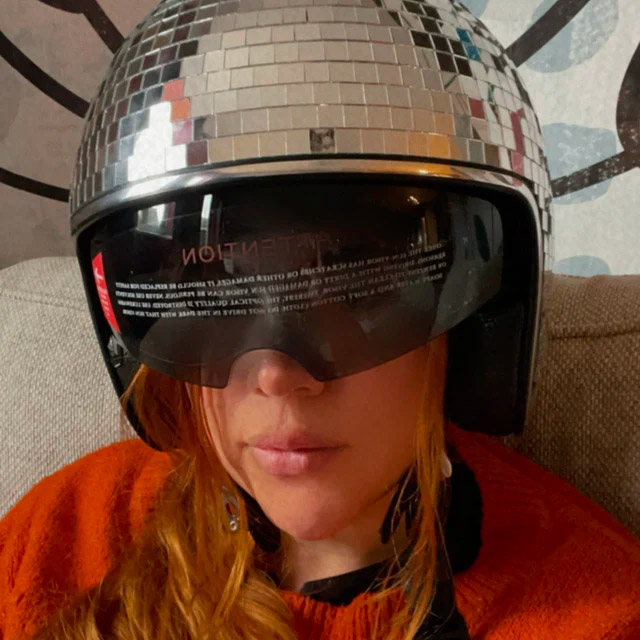 Credit: Disco2Disco
Perfect for partying, motorcycling, at music festivals, photoshoots, and more, the disco ball helmet is completely handmade using tons of tiny mirrors that are installed onto a DOT-approved motorcycle helmet.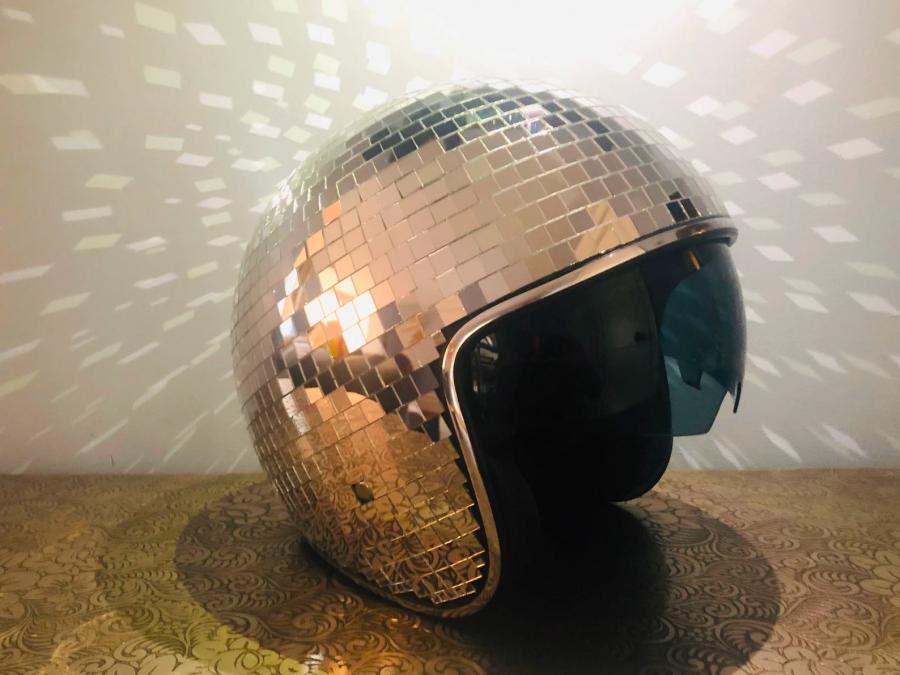 Credit: Disco2Disco
Buyers of the disco ball helmet clearly love it, as one reviewer states: "I had the most fun with my disco helmet and it was the talk of the party! Everyone wanted to get a picture with it. Highly, highly recommend!"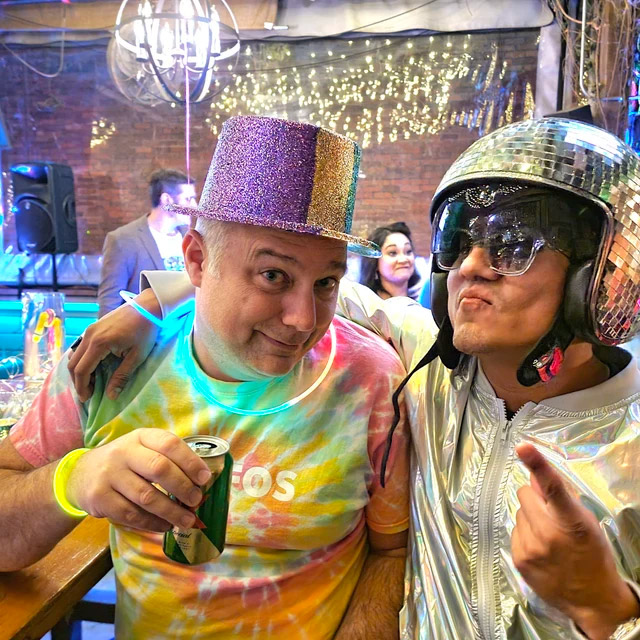 Credit: Disco2Disco
If you're looking for some attention, be sure to throw on the disco ball helmet while on the dance floor!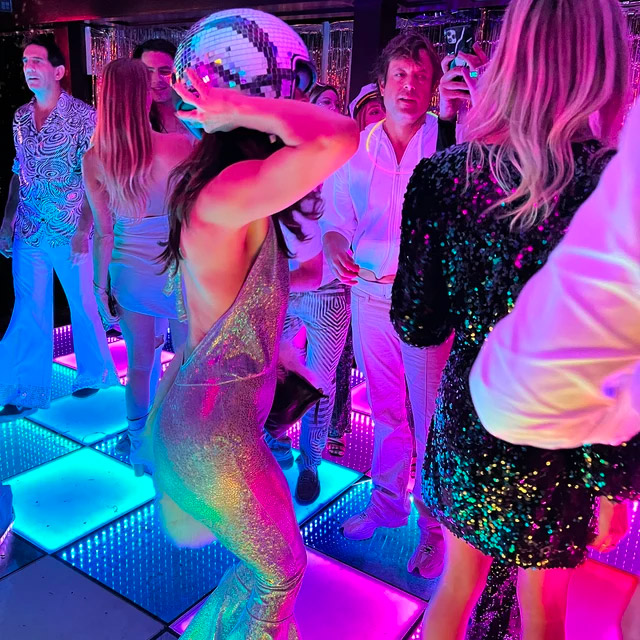 Credit: Disco2Disco
The disco ball helmet comes in 4 different sizes, so no matter what size your head is, you'll be able to party like the best of them!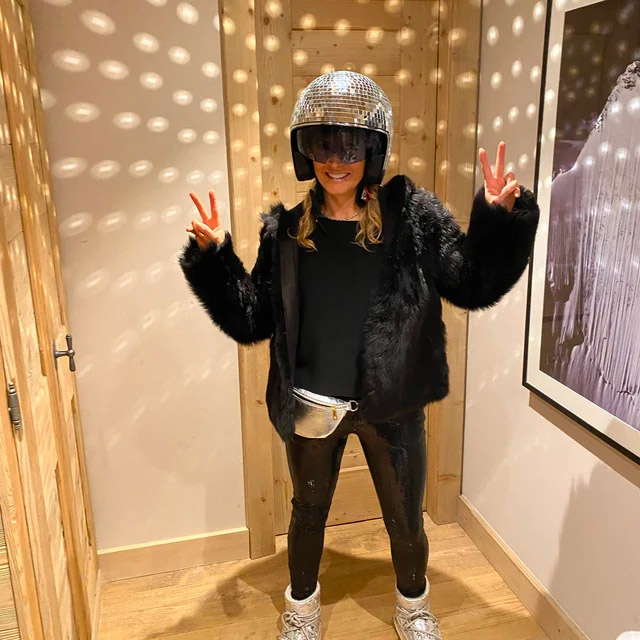 Credit: Disco2Disco
The disco helmet even comes in 3 different colors to choose from, including standard silver, along with a rose and gold/silver mix, as well as a full rose colored helmet.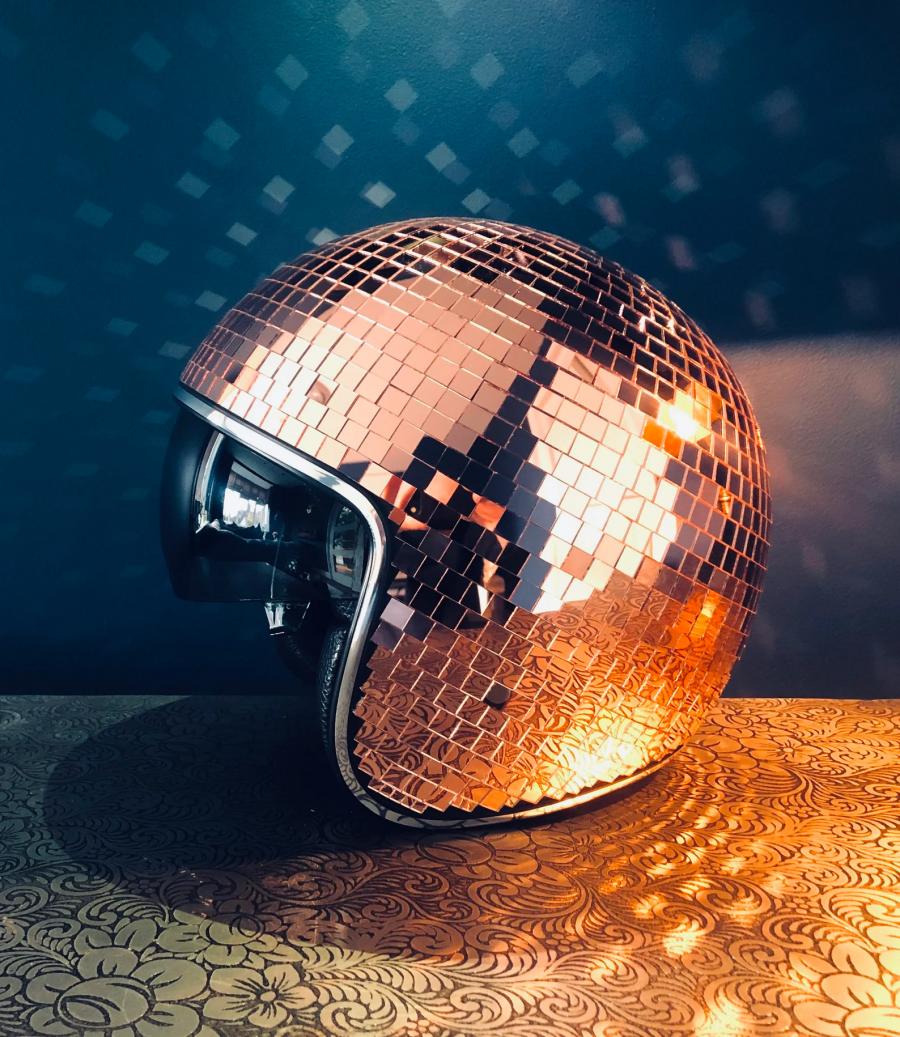 Credit: Disco2Disco
I can't think of a better piece of headwear for a DJ to wear while working at a party or wedding than this disco ball helmet!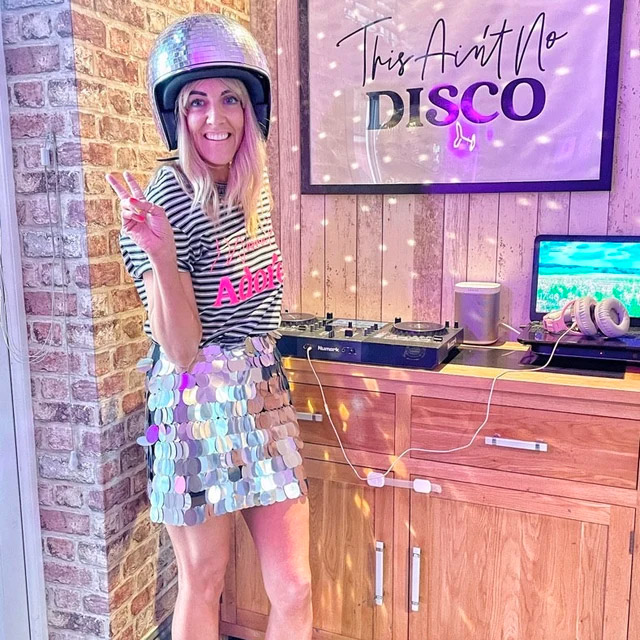 Credit: Disco2Disco
You can snag the disco ball helmet from their Etsy shop for around $200 bucks! Credit: Disco2Disco
You can expect to receive your disco helmet around 3 weeks after ordering depending on where you're located, as each helmet ships from the United Kingdom.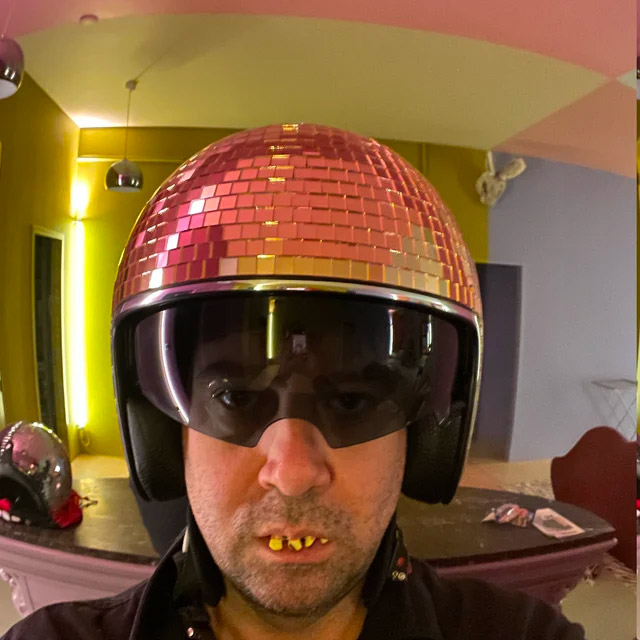 Credit: Disco2Disco
Besides disco ball helmets, the same Etsy shop sells a slew of other disco ball-esque headwear, including a disco ball visor...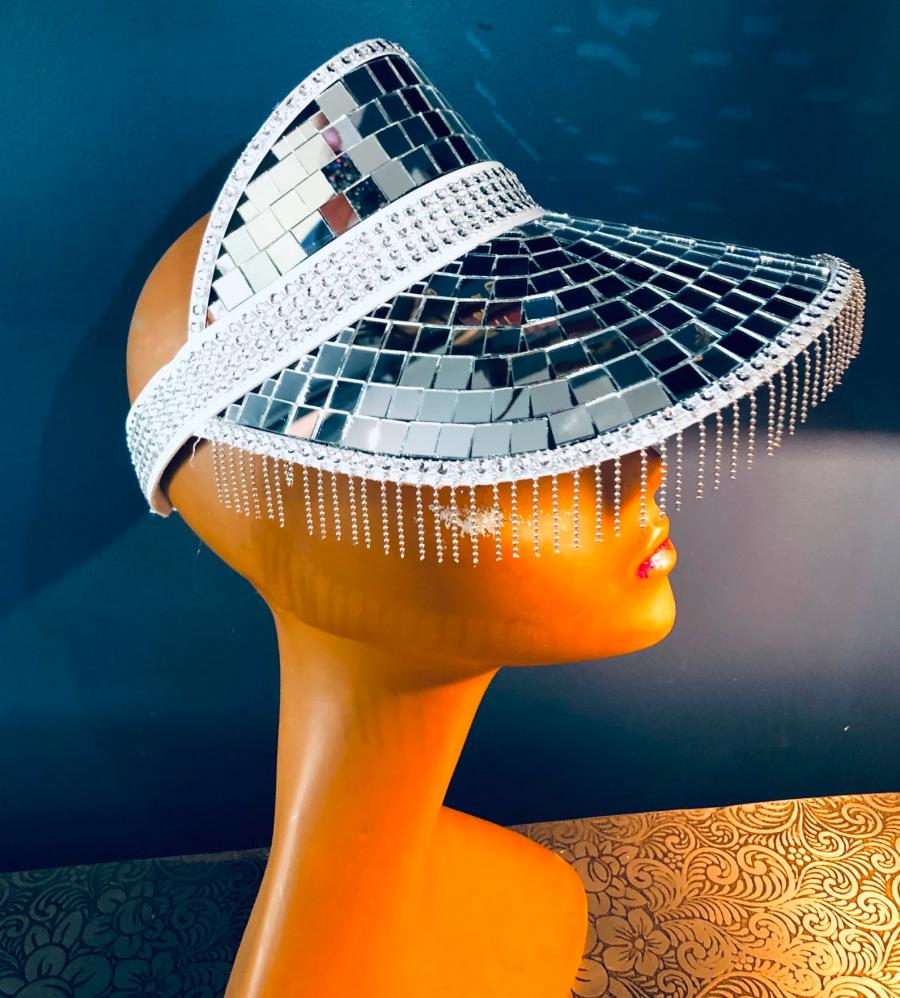 Get this one here
A disco ball military helmet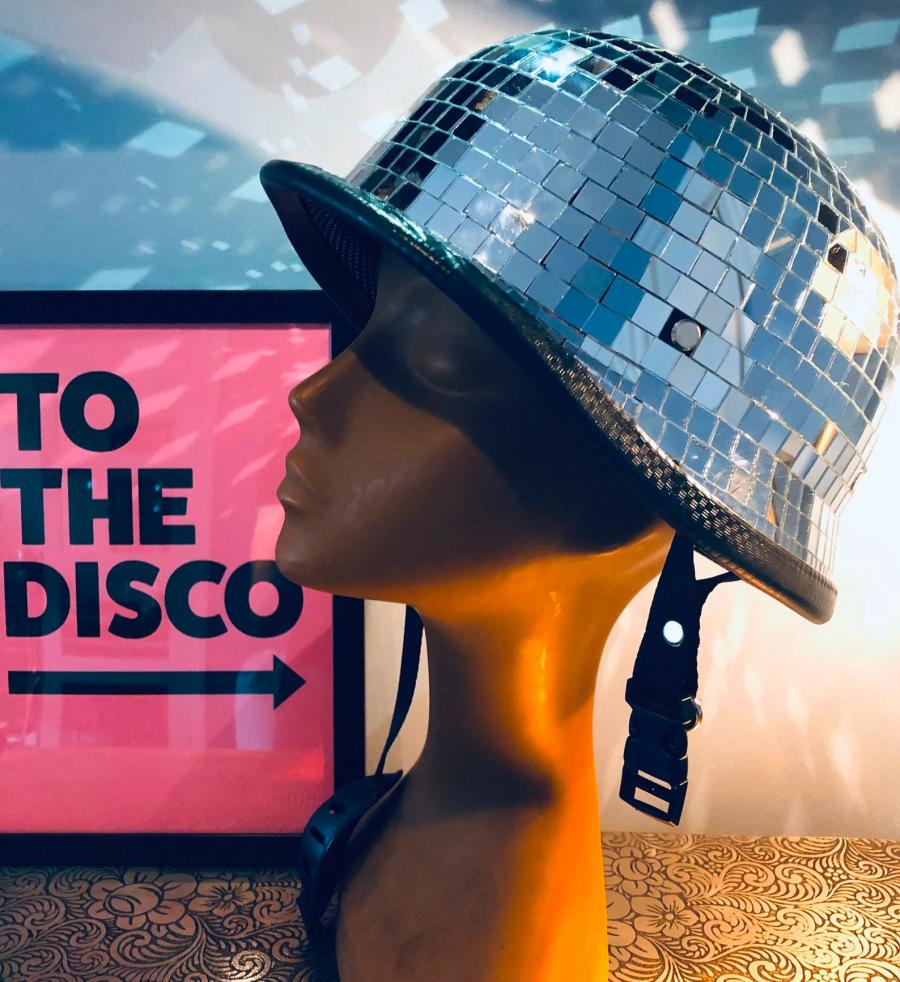 Get this one here
A disco ball masquerade mask Get this one here
And even a disco ball skull face mask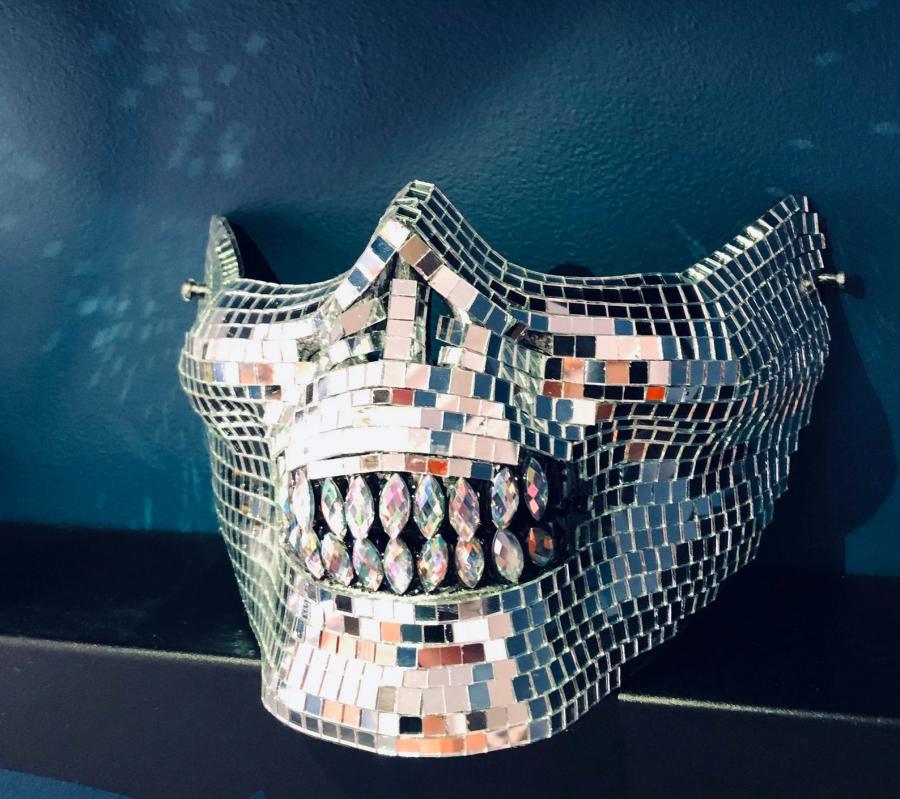 Get this one here