Pakayak Is A Folding Portable Kayak That You Can Wear Like a Backpack
By Ryan on 01/26/2021 12:00 PM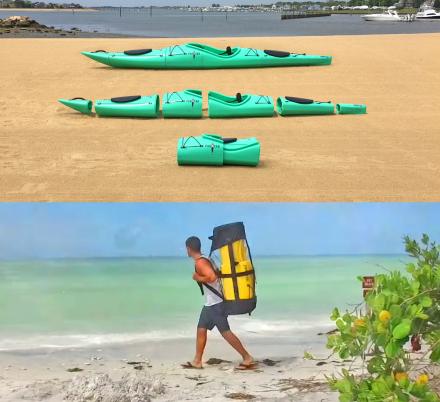 Surfboards, paddle boards, kayaks... They're not exactly easily transportable. You need to basically have a giant truck or SUV, or attach it to the roof of your automobile to get them anywhere. This kayak called Pakayak, comes in 6 different pieces that come apart that you can wear on your back like a backpack to easily haul around anywhere, or simply throw it in your trunk to bring it to the water.
Said to be "Bomb Proof", the Pakayak is extremely well built to ensure strength and watertightness, and uses a design that has been well tested and used in other industries such as scuba diving, underwater photography, and aerospace. Using the water tight seals and latches, the Pakayak's quality is indistinguishable from other one-piece high-end kayaks.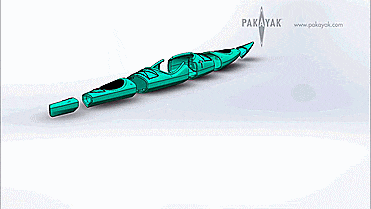 The Pakayak comes apart into 6 different pieces that nest into one another to form an easily collapsed kayak that measures just 42 inches long x 24 inches wide x 16 inches thick, and weighs just 55 lbs. Perfect for taking on vacation or to take to your favorite lake or river, the Pakayak easily transports on your back or on wheels using their wheeled suitcase. The portable kayak can be assembled or disassembled in just 5 minutes. The interconnecting section on the Pakayak aren't just meant to keep the kayak water tight, but also act as reinforcing bulkheads, which make the hull stronger and even more rigid than a conventional kayak.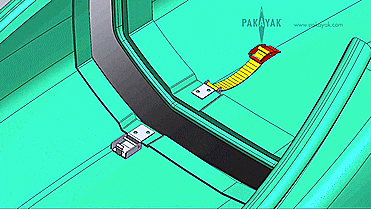 A perfect gift idea for any outdoors enthusiast, or avid kayaker/adventurer, the Pakayak is made from plastic resin that's specifically made for the kayak industry, has a max capacity of 300 lbs, has a cockpit area that measures 34 inches x 18 inches, and when fully assembled the kayak measures 14.08 feet long x 24 inches wide x 16 inches tall.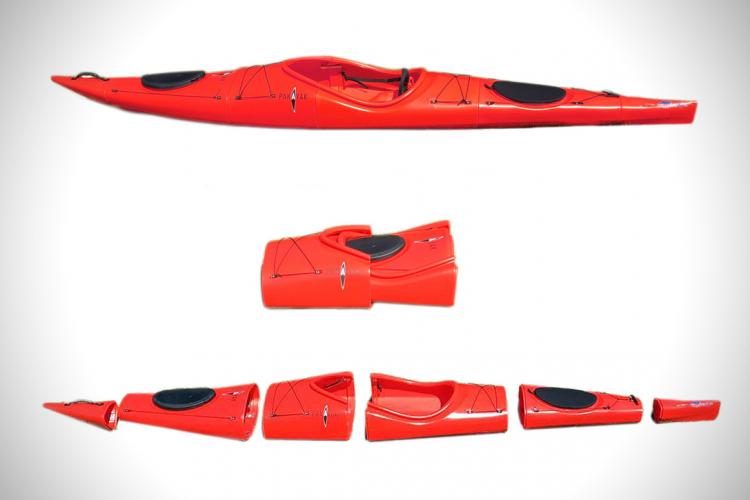 Check out the Pakayak portable kayak you can carry like a backpack in action via the video below.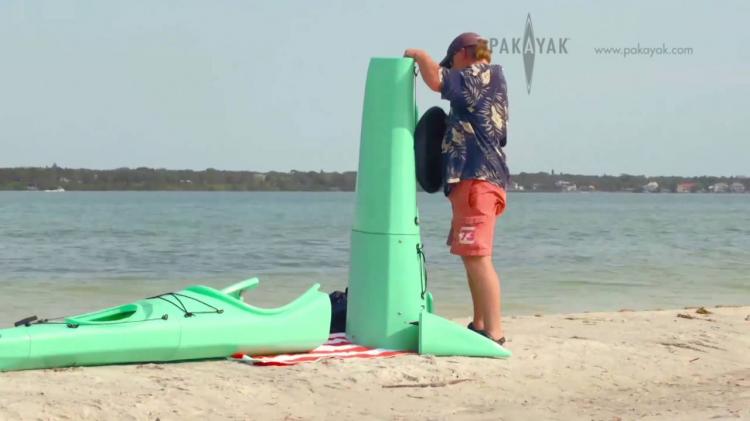 When fully assembled, the collapsible kayak measures 14 feet 2 inches long.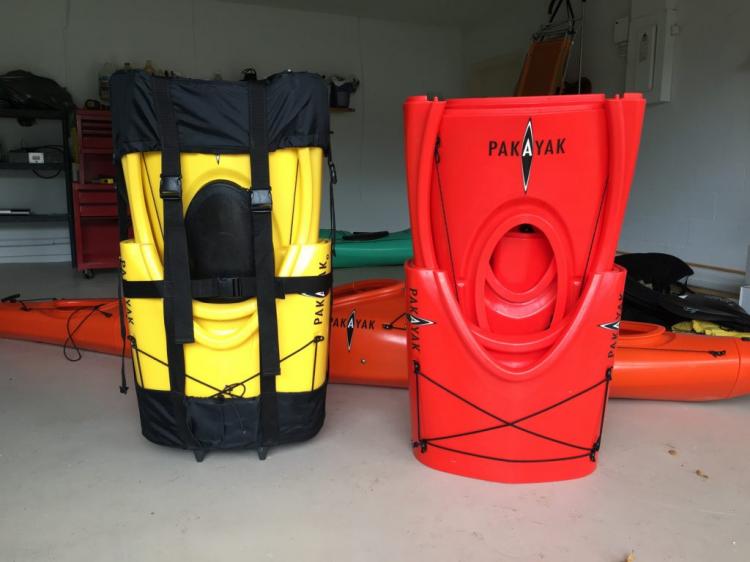 You can haul around the collapsed kayak like a backpack, or choose to wheel it around like a piece of luggage.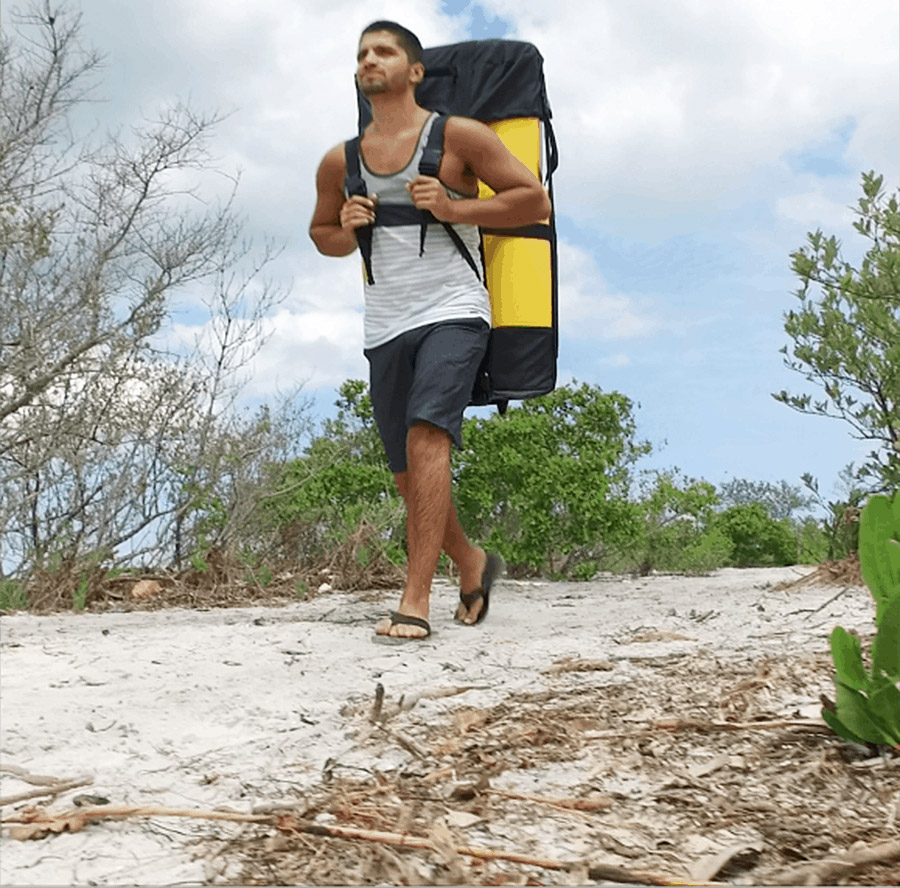 In total the Pakayak folding kayak weighs just 59 lbs.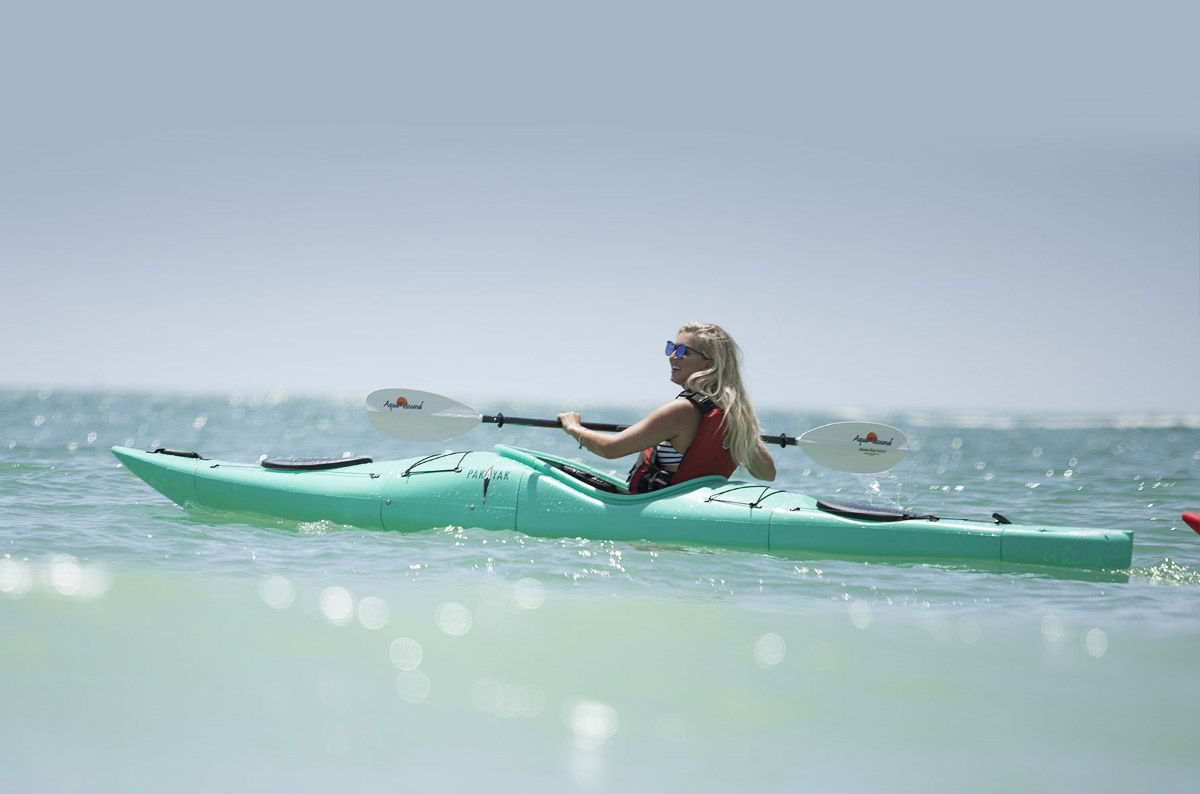 The stainless steel sealing latches on the inside of the kayak protect against the elements and ensure no leaks while in use. The wheeled zipper bag for the collapsing kayak fits easily into most trunks and SUVs, and easily stores in any closet in your home.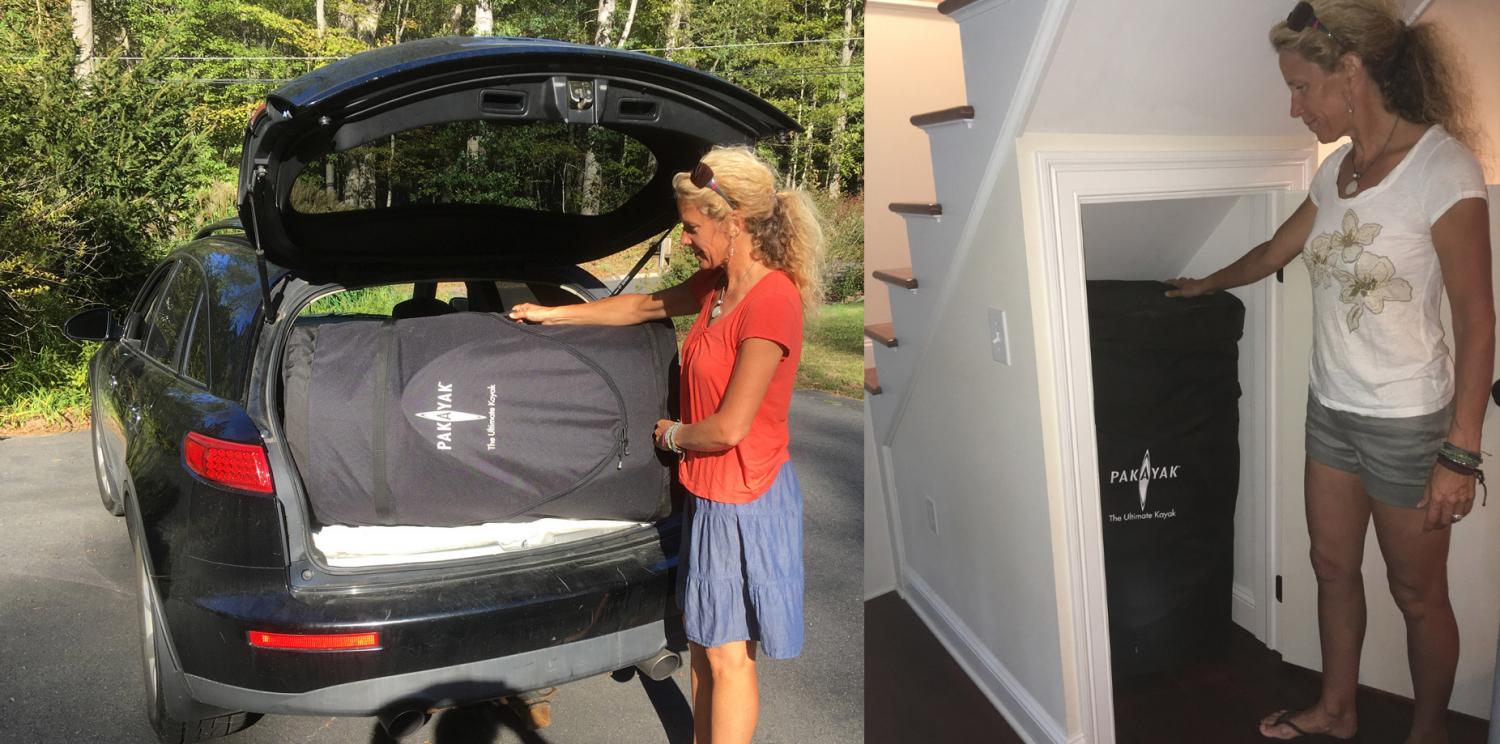 Going on a trip and need your kayak, luckily the Pakayak collapses down small enough to check as a regular piece of luggage on plan rides.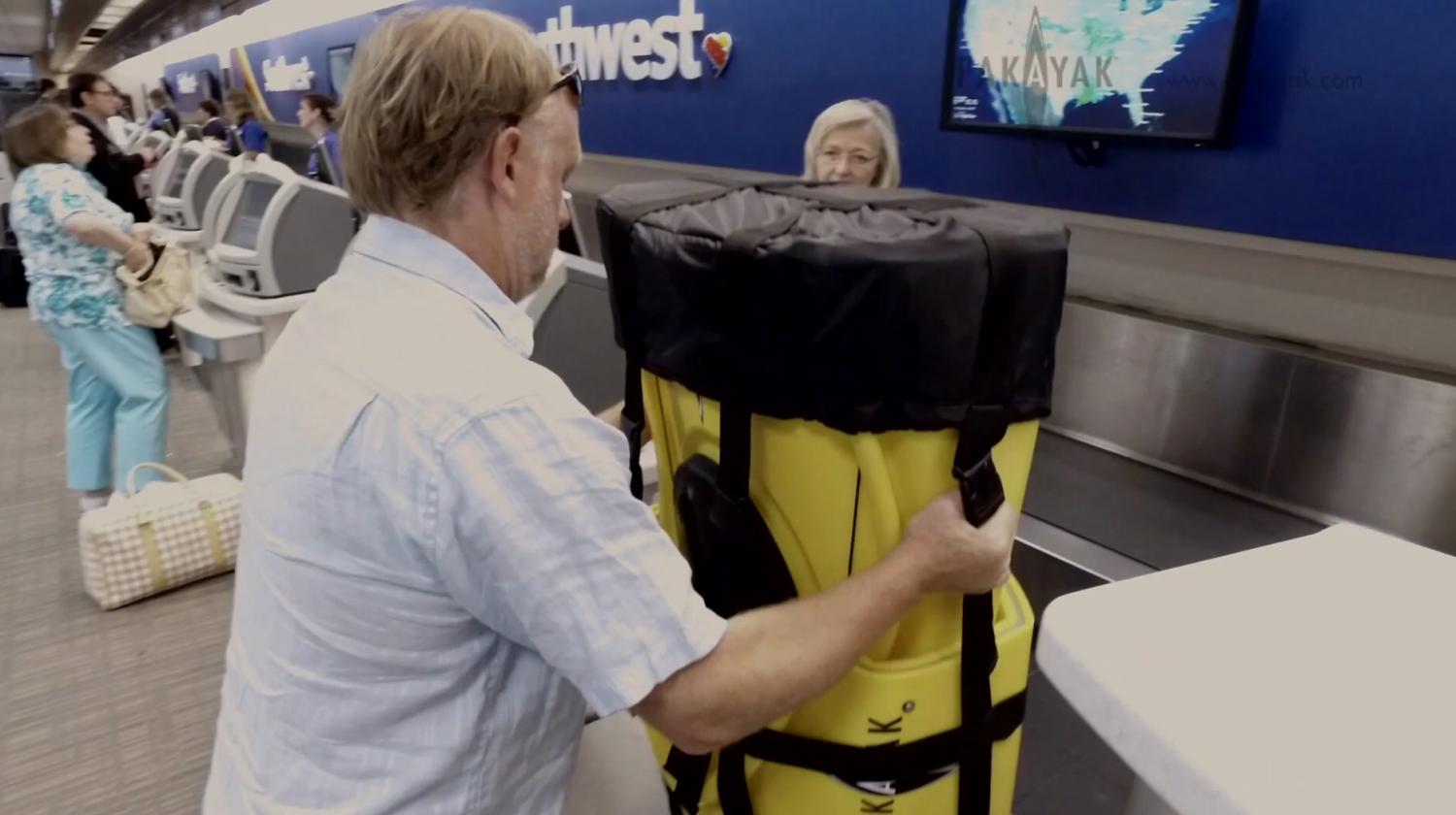 If you prefer not to haul the kayak on your back, the bag of the folding kayak also has wheels that let you tug it around like a piece of luggage.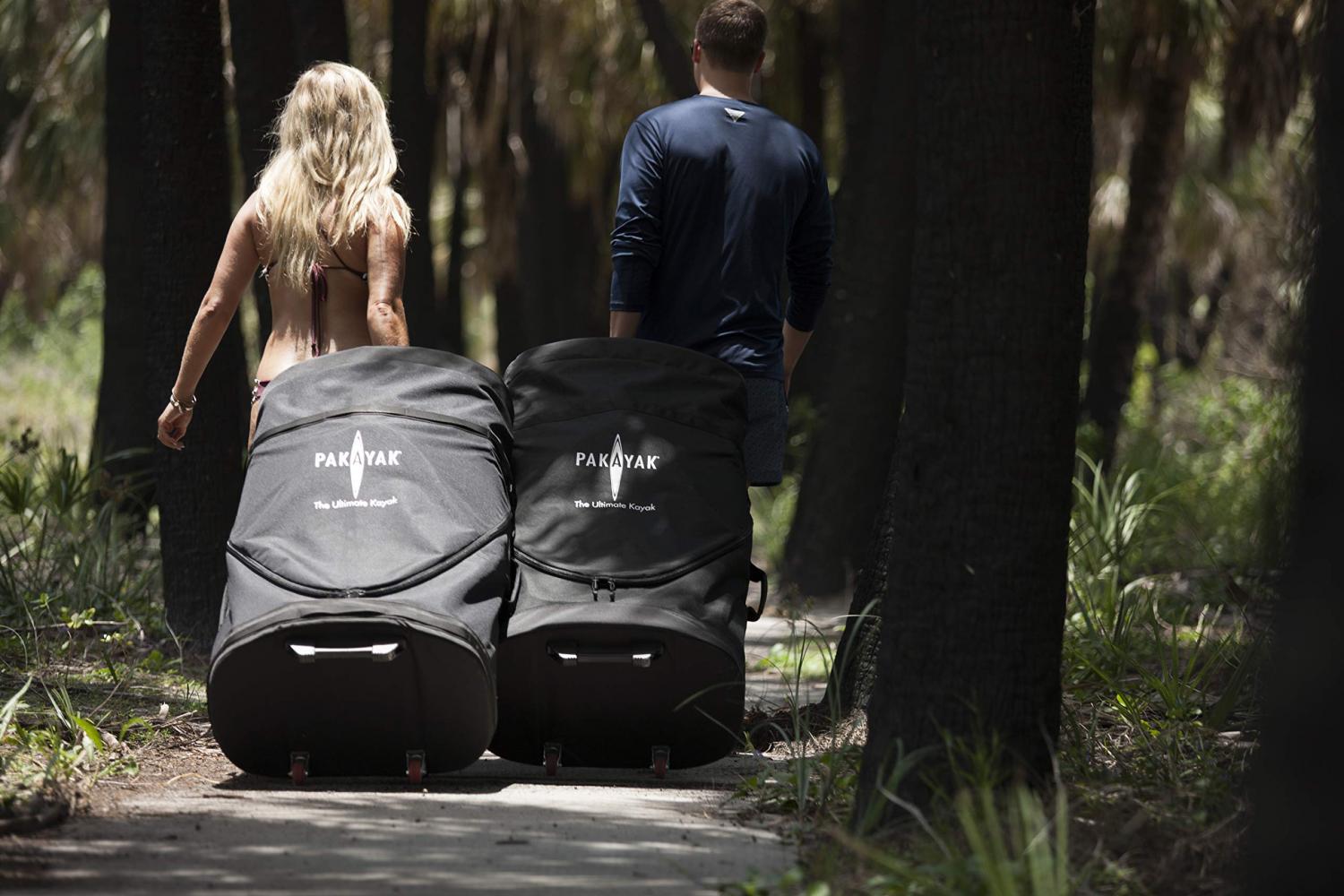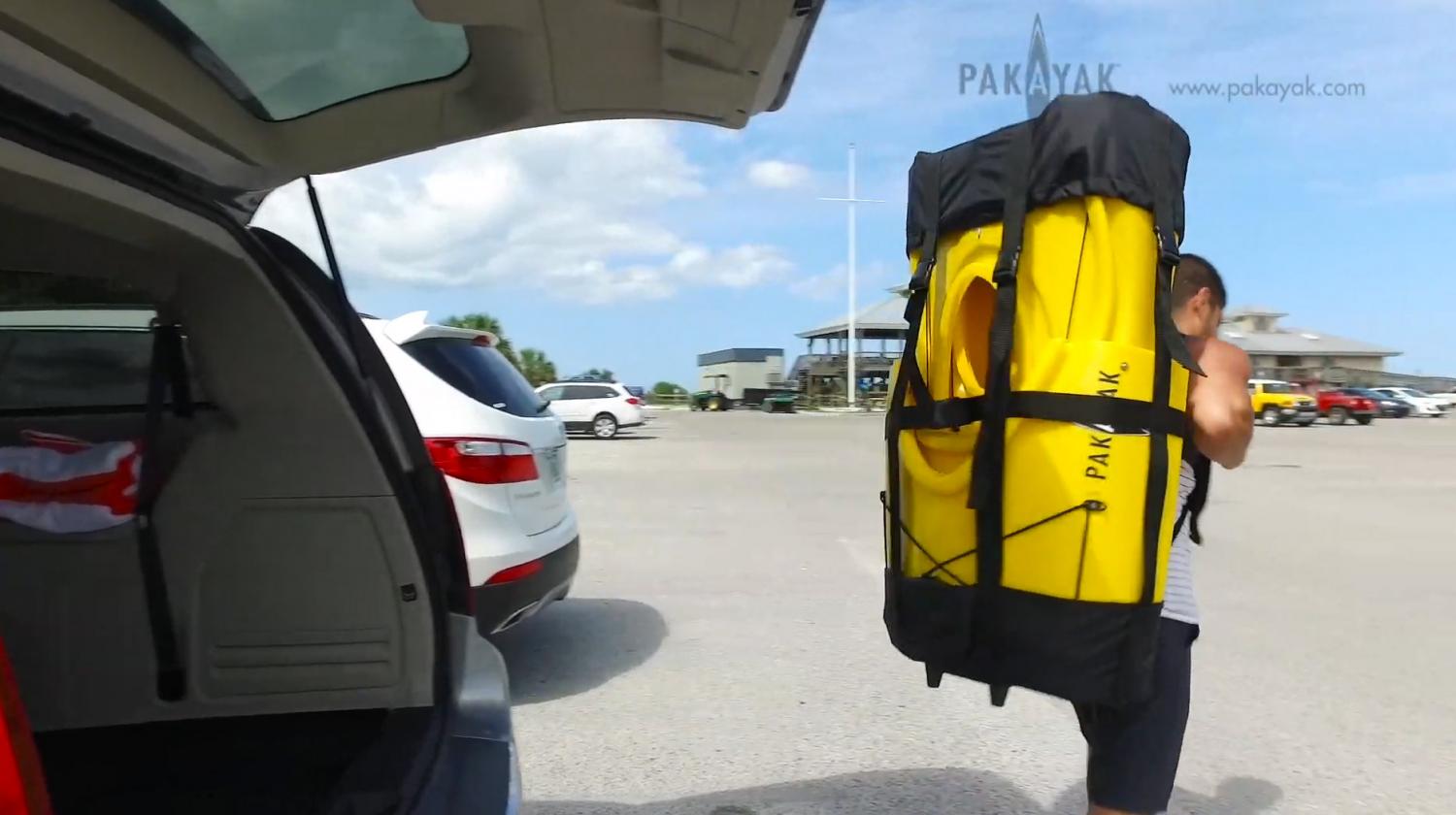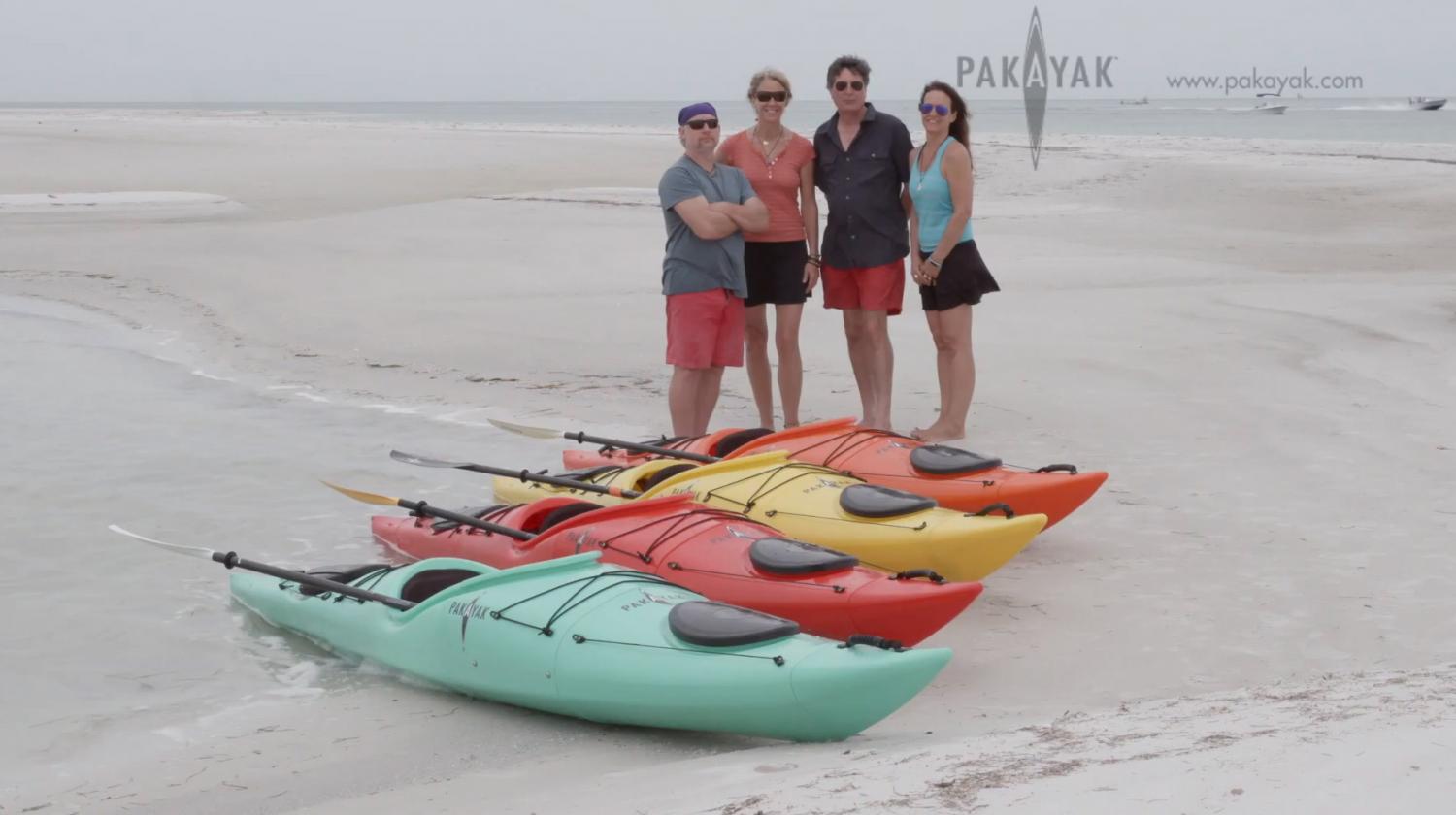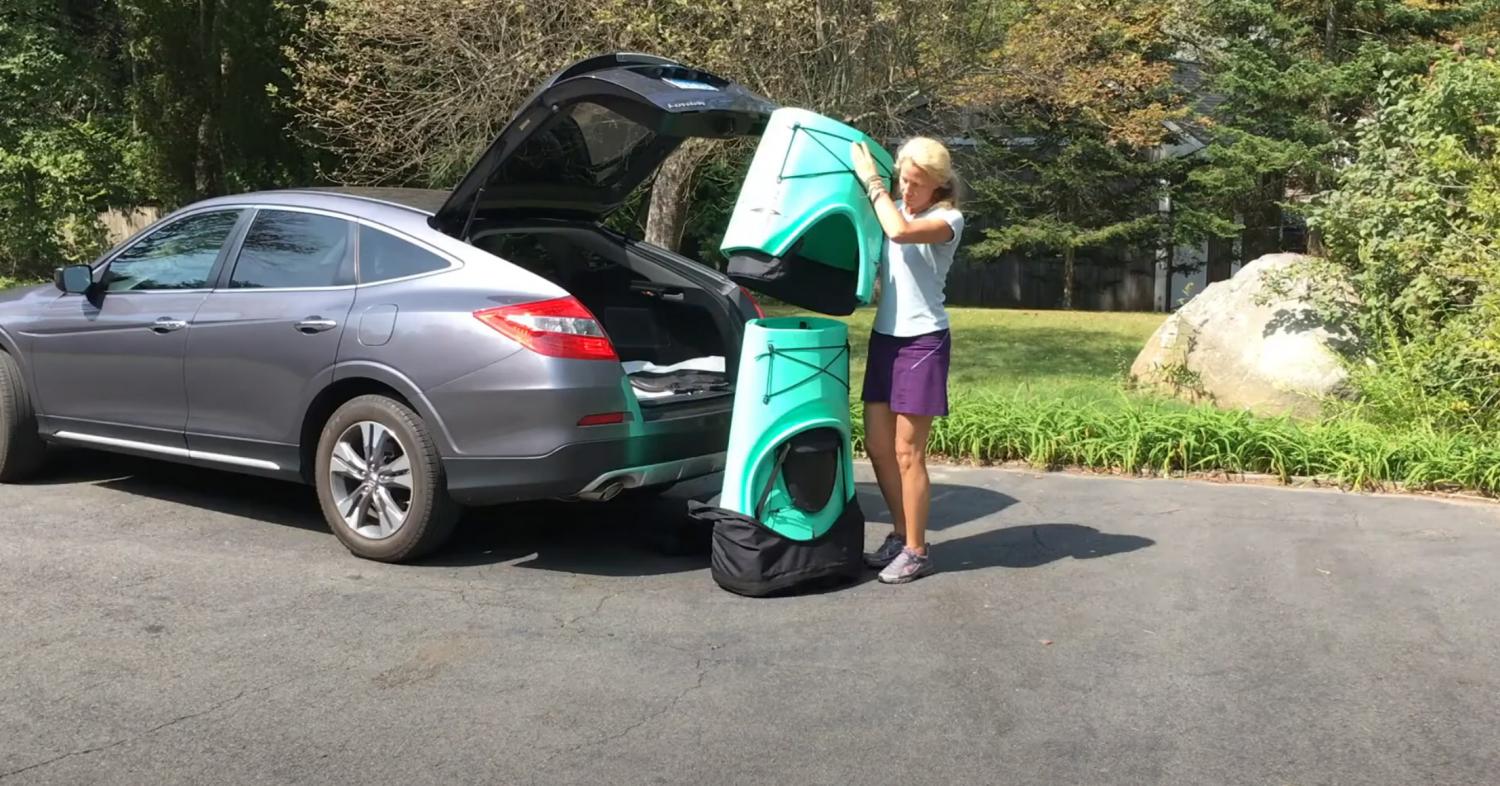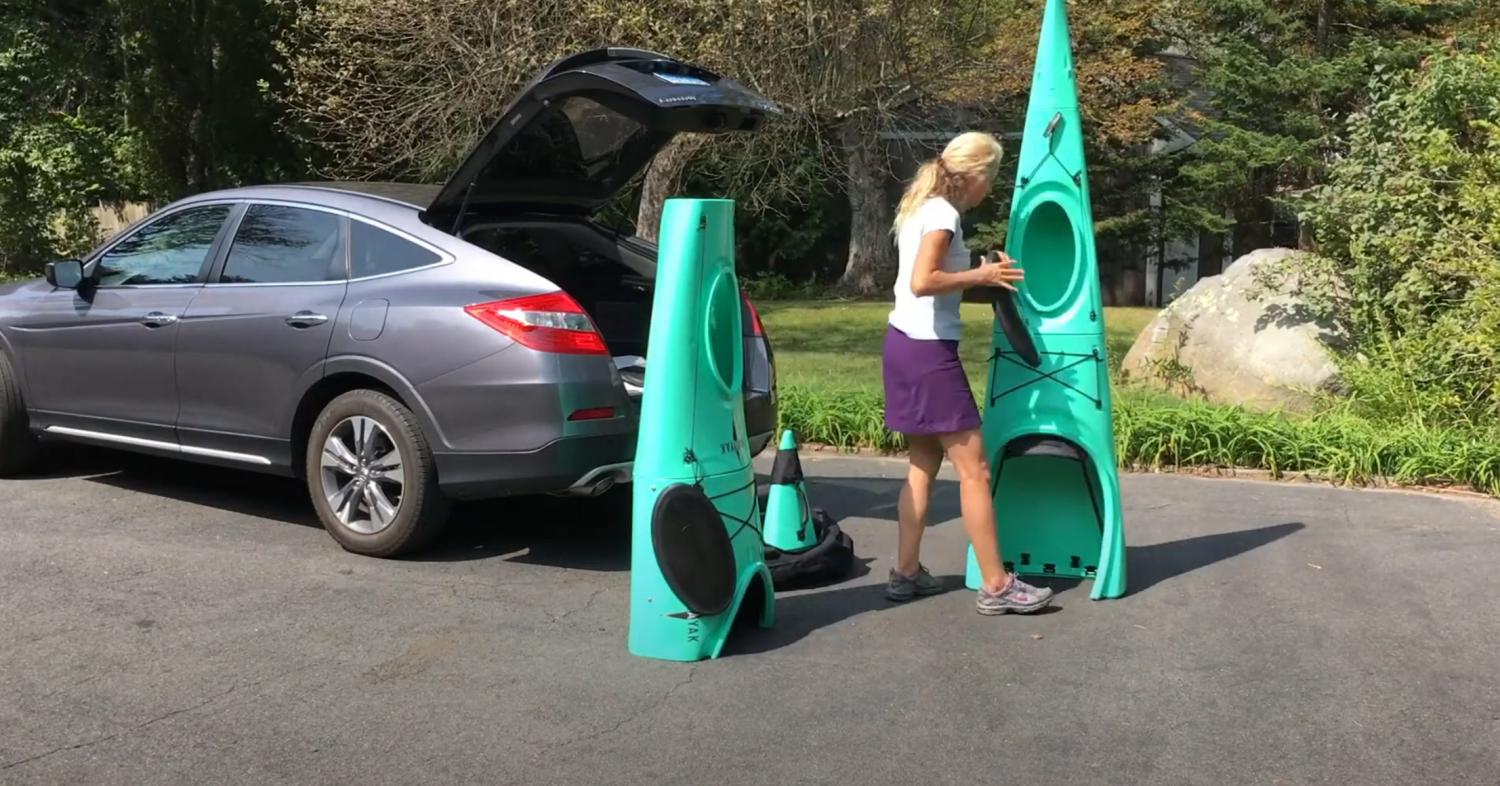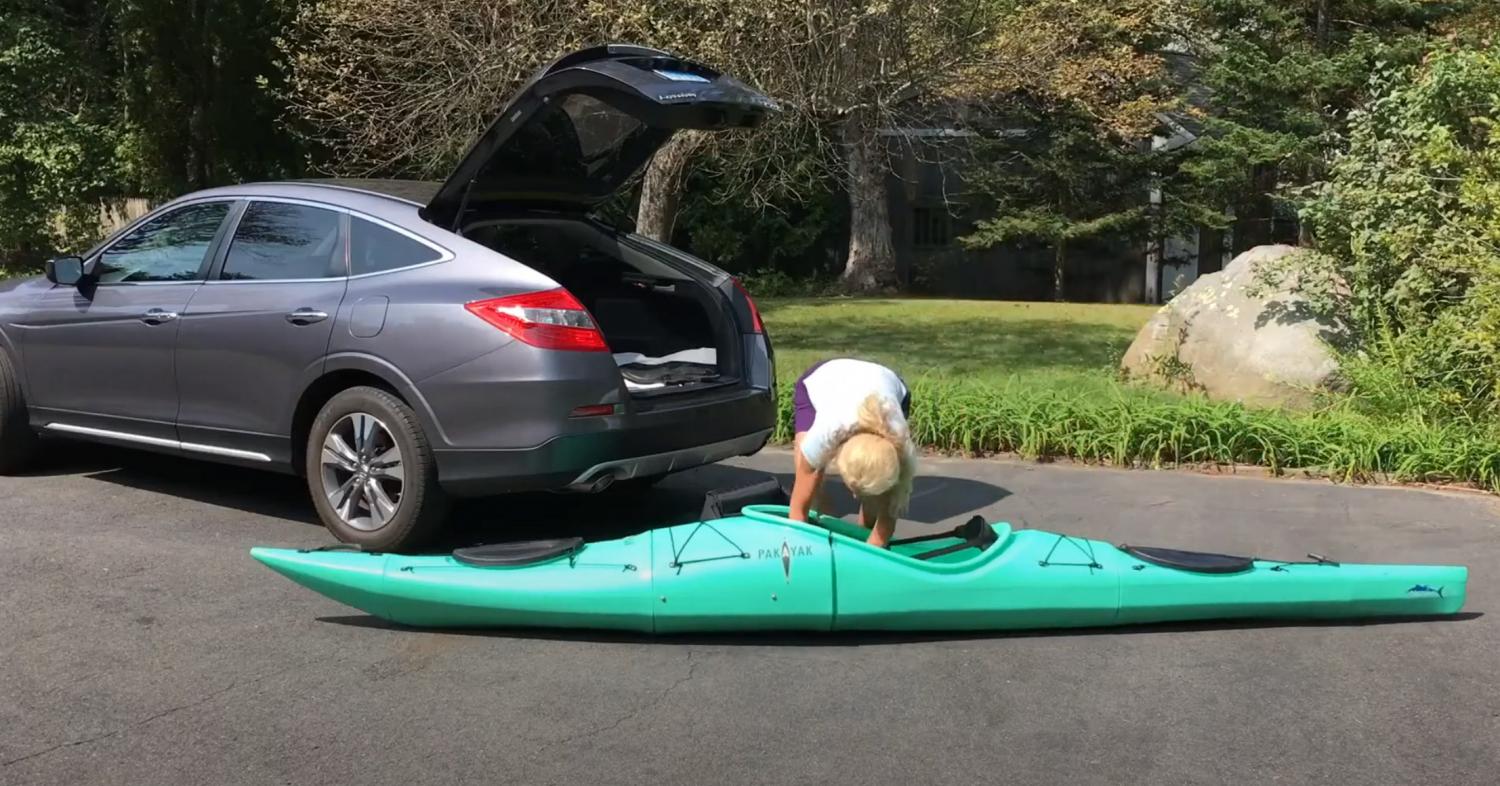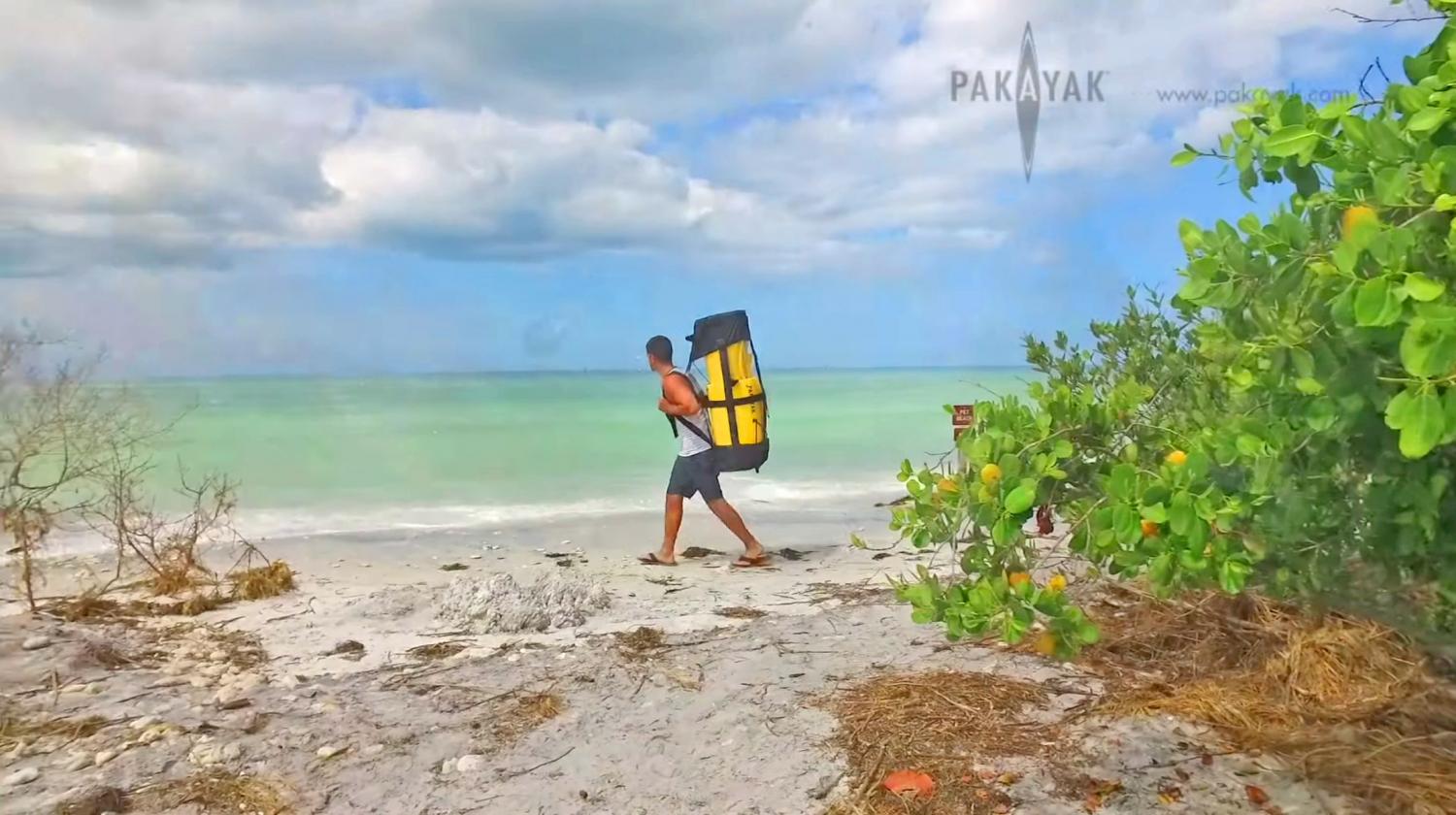 Subscribe To Our YouTube Channel