This Upside-Down Wine Glass Is Perfect For The Quirky Wine Drinker
By Ryan on 07/01/2021 8:18 AM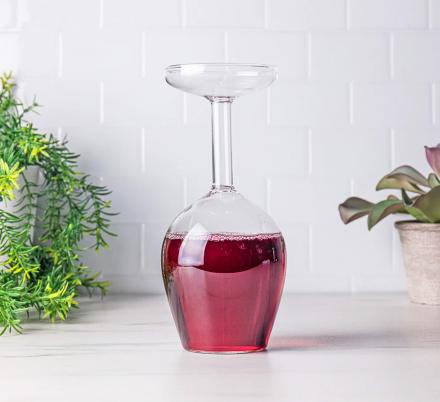 Something that I've learned over the very stressful past year is that wine is my friend, particularly when paired with cheese and terrible Netflix originals. But sometimes I get tired of the same old boring wine glasses. It isn't enough to watch Sharknado while sipping chardonnay from these swimming shark wine glasses, or to pretend I'm outdoorsy with the incredibly convenient and portable wine glass sippy cup. As a representative of modern society, I demand more!
Thankfully, life might finally be complete now that there is this freaky upside down wine glass!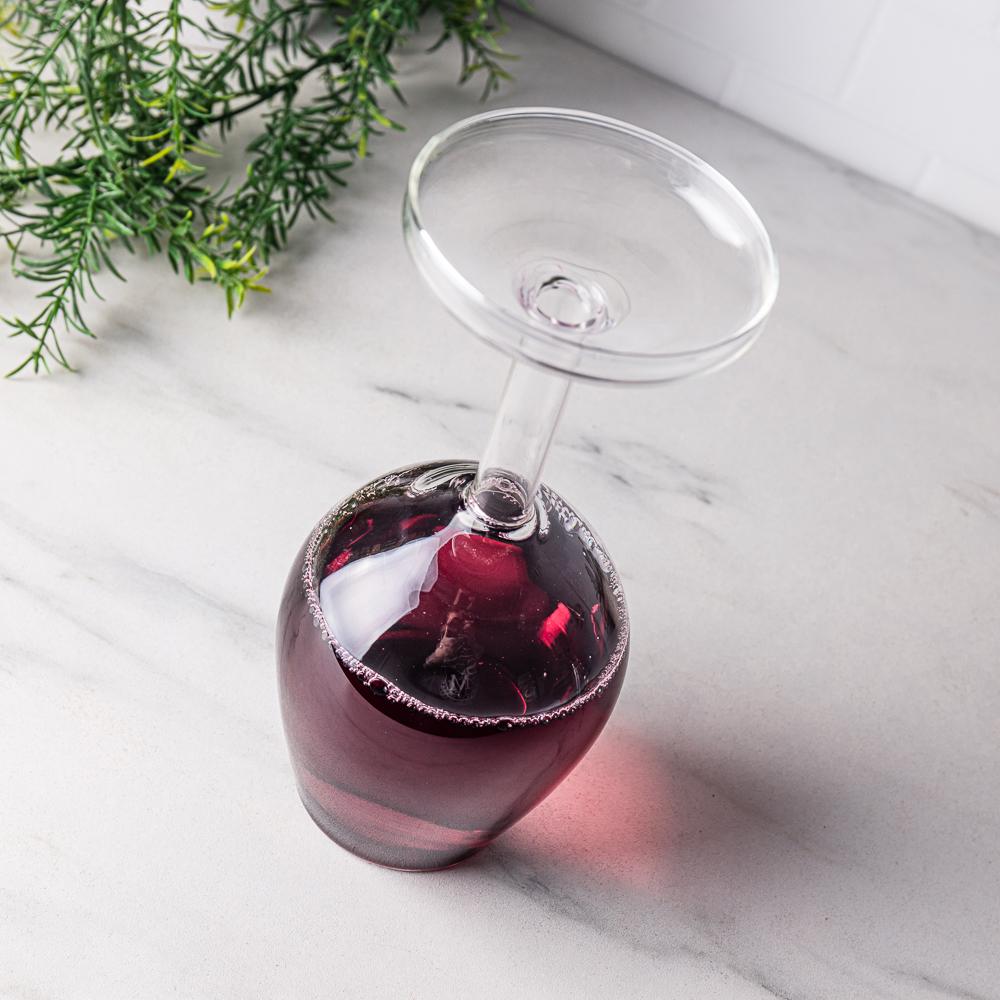 This trippy glassware is sure to freak out all of your guests and trick them into thinking that you've had one too many. The optical illusion of the Upside Down Wine Glass is created by making a wine glass that has a sealed, flat surface where the traditional "top" goes.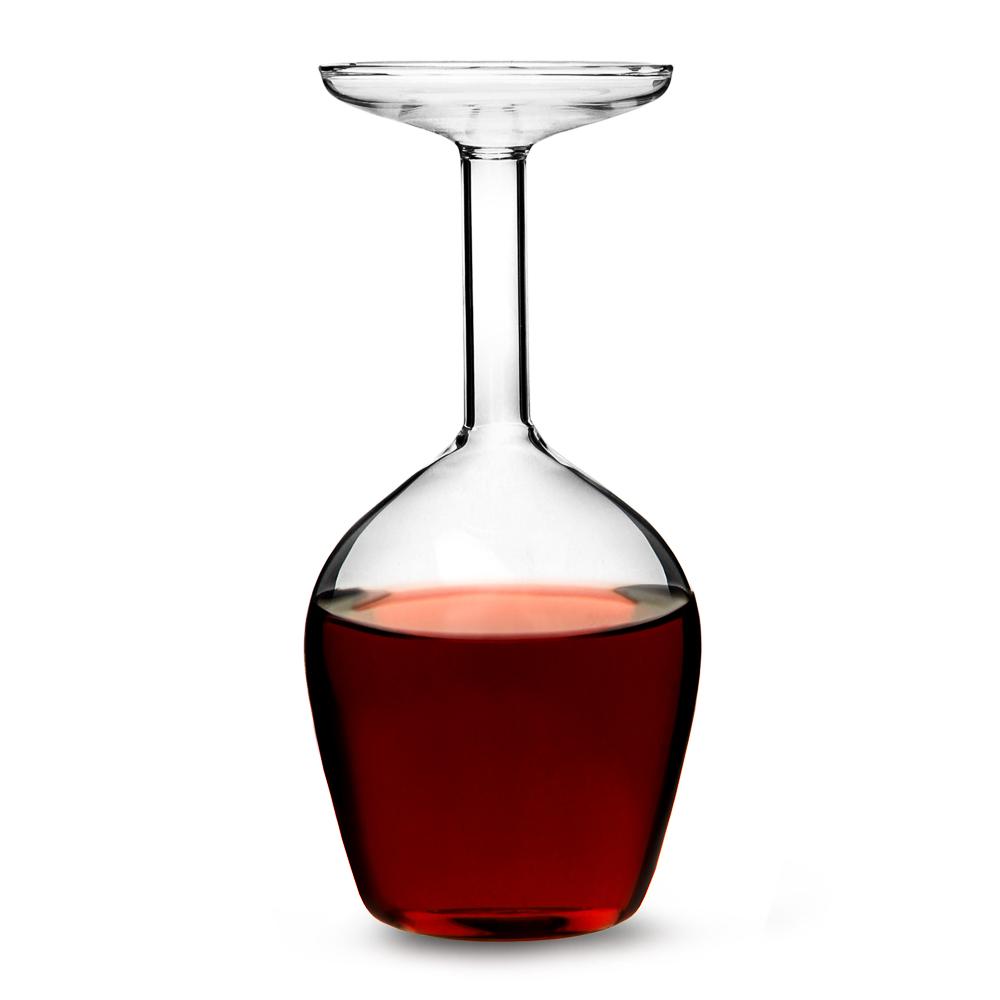 The usual bottom part of the glass is now open and hollow, alongside the stem, so you can have a satisfying drink of vino while serving your tipsy friends a nice glass of "whaaaa?"
The Upside Down Wine Glass is approximately 13.5 cm wide x 25 cm tall x 13.5 cm deep, and holds 375 ml of liquid, which is basically half a bottle of wine (so less time spent getting off the couch for refills)!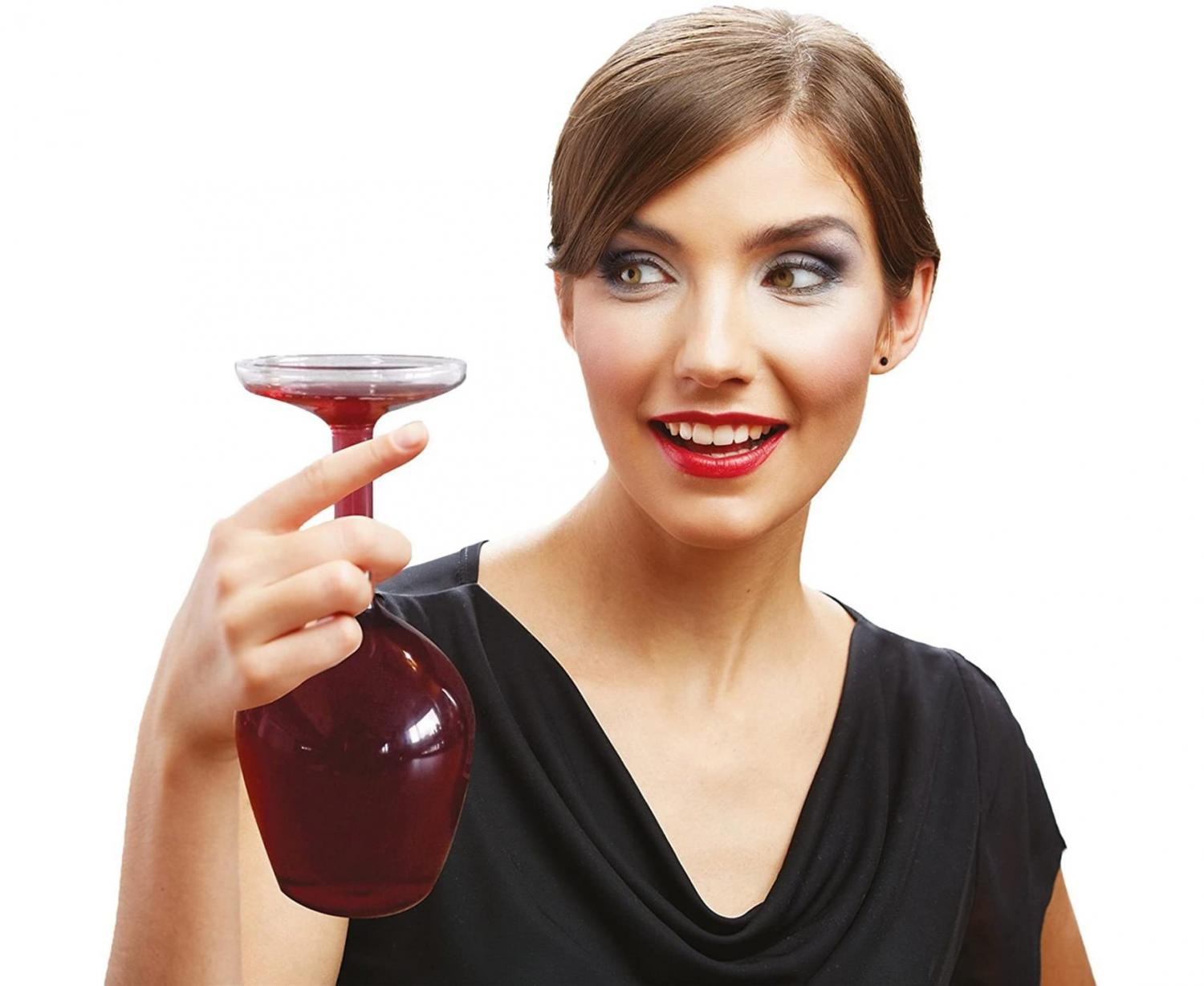 This trippy upside-down wine glass is perfect for wine lovers, and is made of real glass - not plastic - so it's classy.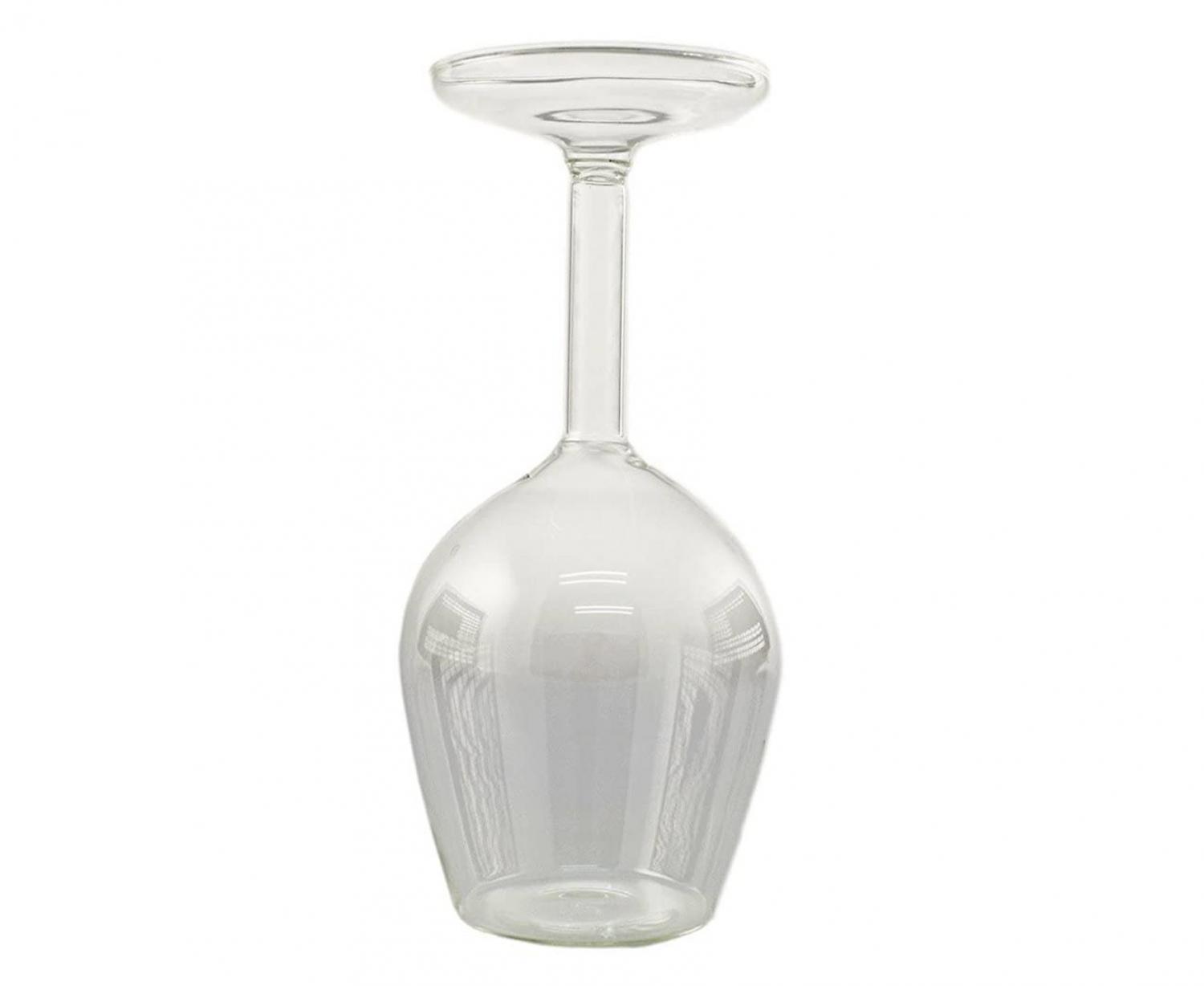 The funny glassware is hand wash only, so you can use one of those long cleaning brushes to get down the stem and clean it. At least you won't have to worry about where the heck this thing could fit in the dishwasher.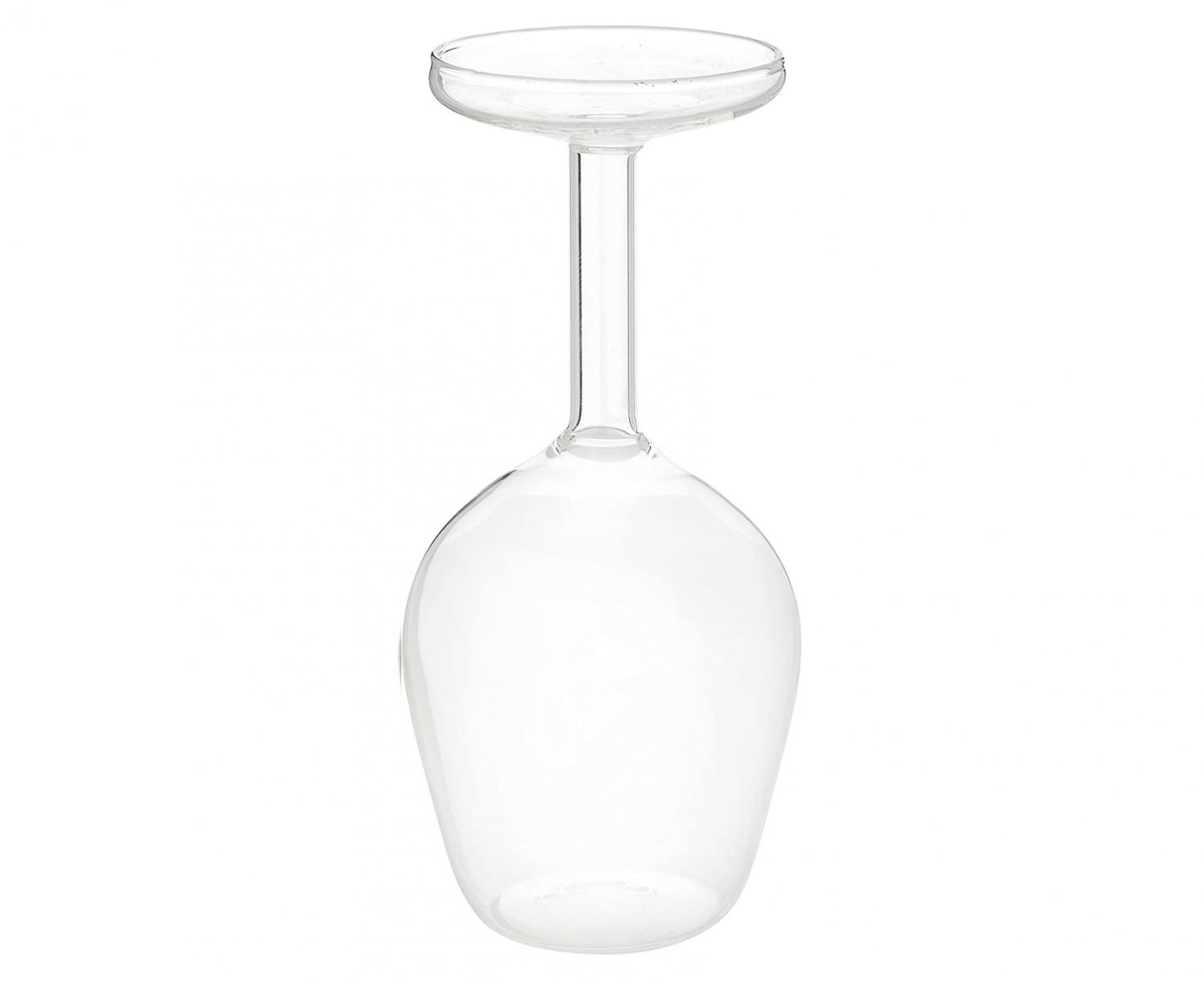 The company that makes the trippy Upside Down Wine Glass, Firebox, carries all sorts of creative gifts, gadgets and food products.
So when you're ready to add the Upside Down Wine Glass to your cart, throw in one of these playable musical wine glasses, so you can tell your friends that you're writing a symphony when you're really just drinking more wine. Cheers!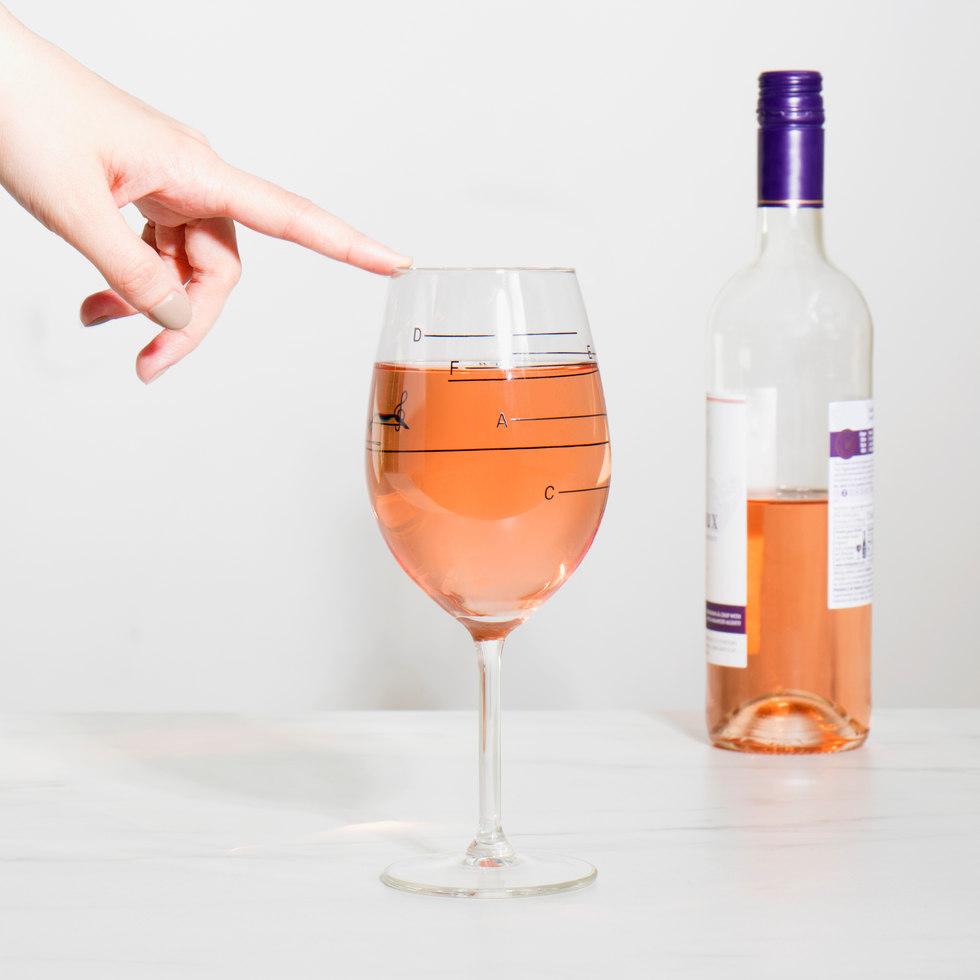 Firebox also sells a ton of customizable novelty gifts like the personalized Happy Birthday wine bottle. You can choose between red, white, or rosé and add a little personal message at the bottom of the bottle.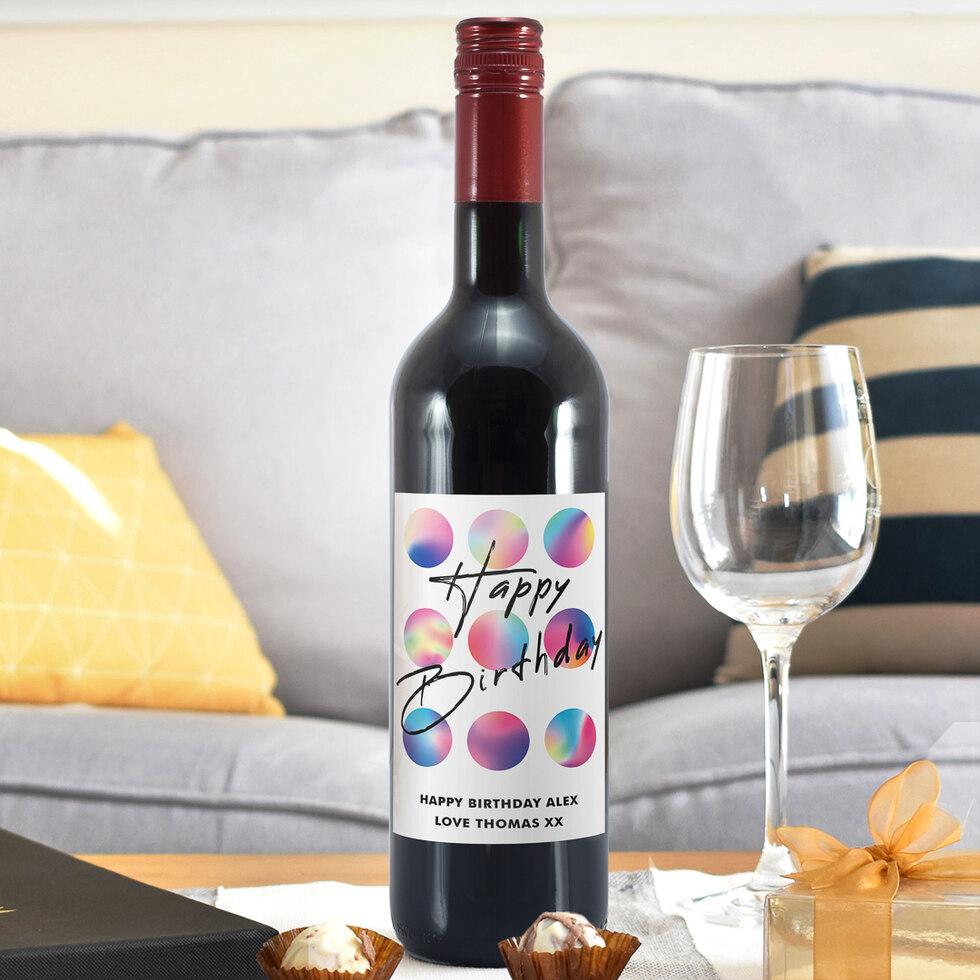 If that doesn't do it for you, maybe check out these shark wine glasses that make it look like a shark is swimming through your drink!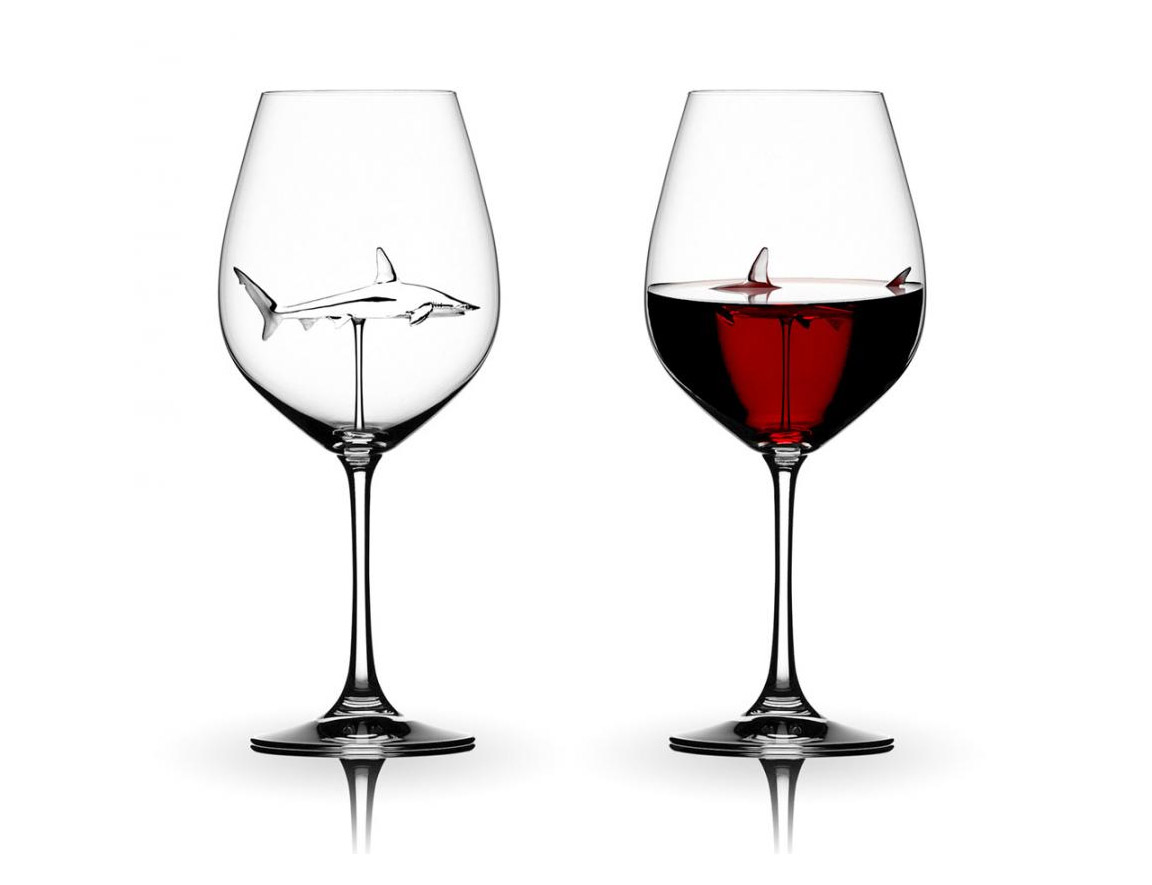 Or perhaps this wine glass sippy cup, for those that are prone to spilling their wine after a few too many!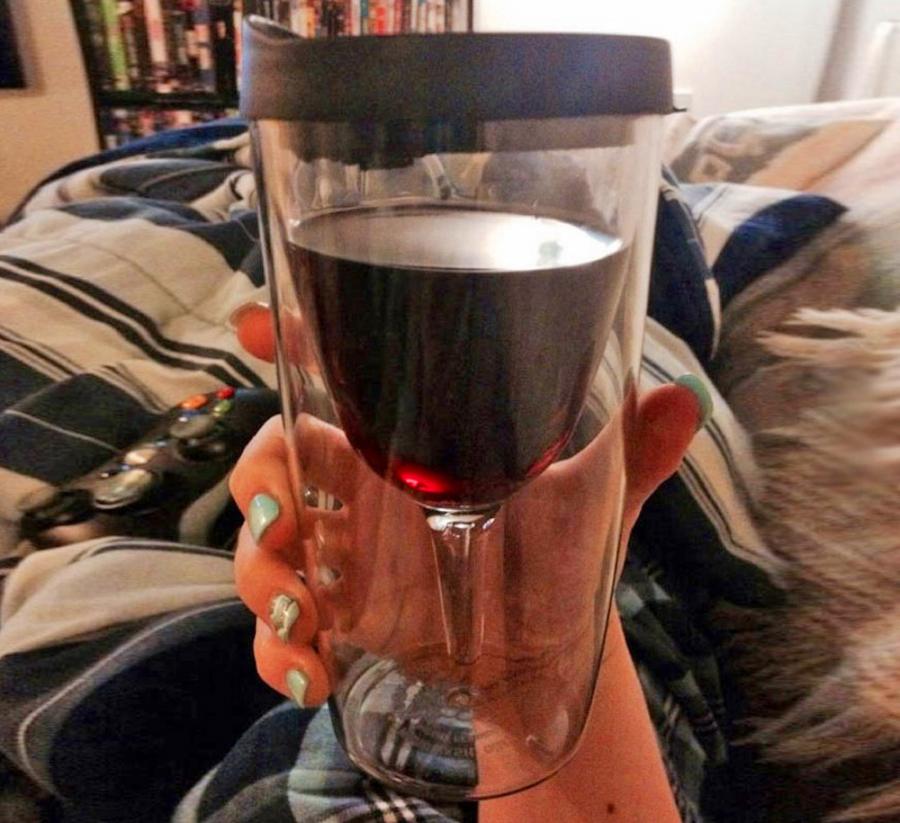 There's another version of the upside-down wine glass available on Amazon here.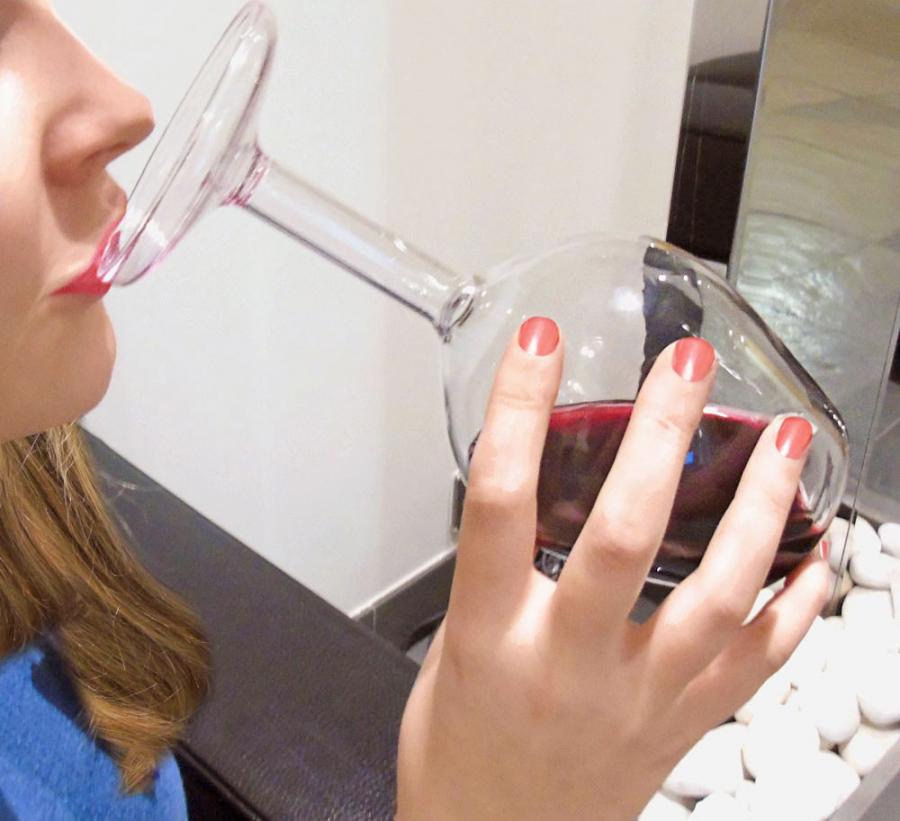 This version comes in two different sizes, including a smaller 12.6 oz version, and a larger 23.3 oz version!