This Wine Glass Sippy Cup Lets You Drink Wine While On The Go
By Ryan on 12/06/2019 10:47 AM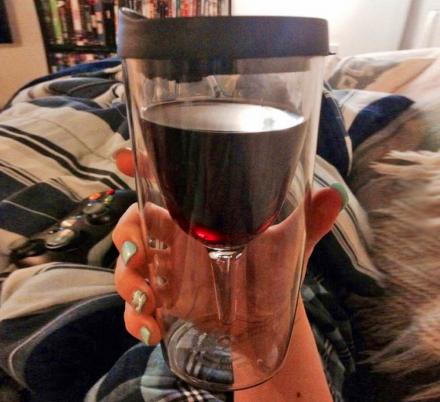 Sometimes you like to drink wine at home, sometimes you like to drink wine while out to eat, and sometimes you just need to have a glass of wine while on the go. The Vino2Go Double Wall Acrylic Tumbler lets you drink a fine glass of Merlot while out and about without spilling a single drop on your or the floor. It's basically a wine glass sippy cup that's stupid-proof, so no matter how much hang gestures you use while holding it, all the wine stays inside.

Packs: 1 | 2 | 4 | 10
or choose your colors here
The Vino2Go wine glass sippy cup is basically a wine glass encompassed in a large plastic container with a sippy type opening at the top of it, on the top of the glass is a water-tight silicone lid so you can sip it just like you would a coffee thermos. A door on the lid lets you open and close the opening just like a regular thermos as well.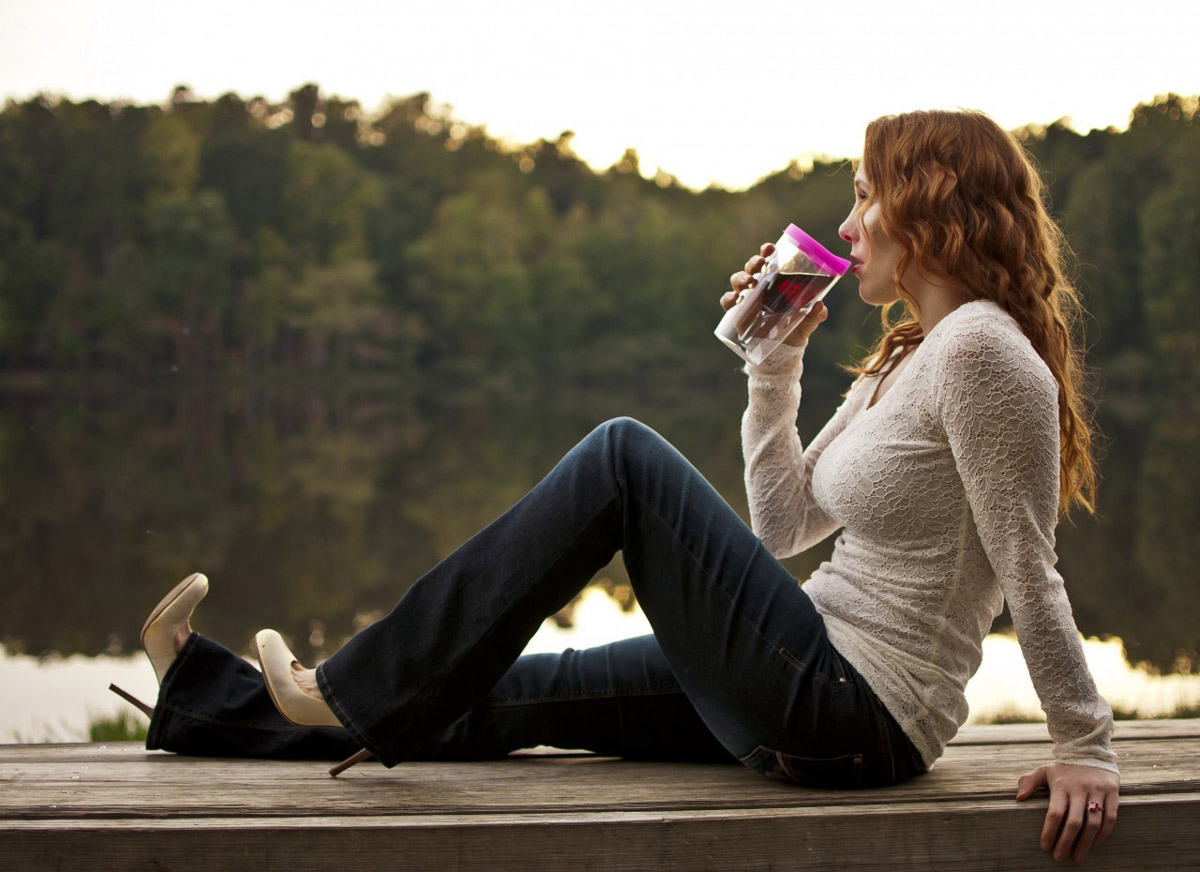 The unique wine glass sippy cup is made from durable acrylic so it won't shatter or break when dropped, it's hand-wash only to help it last for years to come, and comes in a plethora of colors to choose from.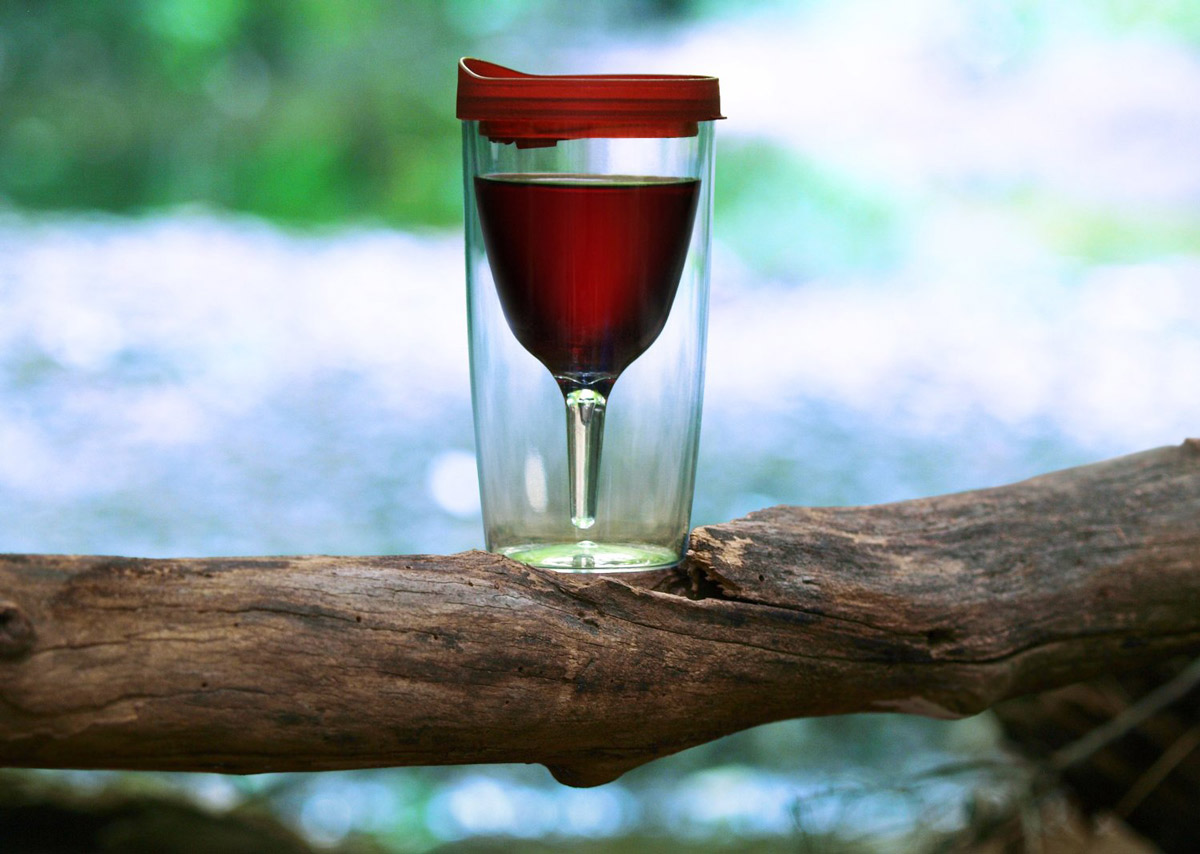 Check out the portable Vino2Go wine glass sippy cup in action via the video below.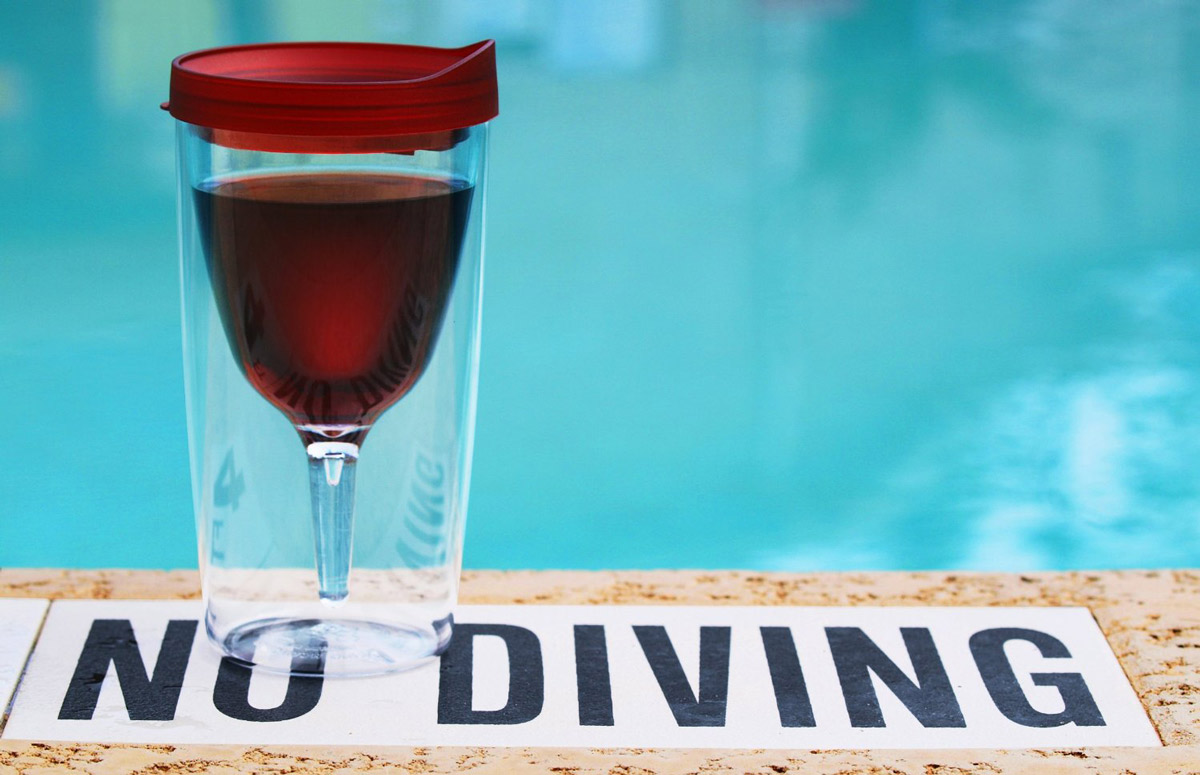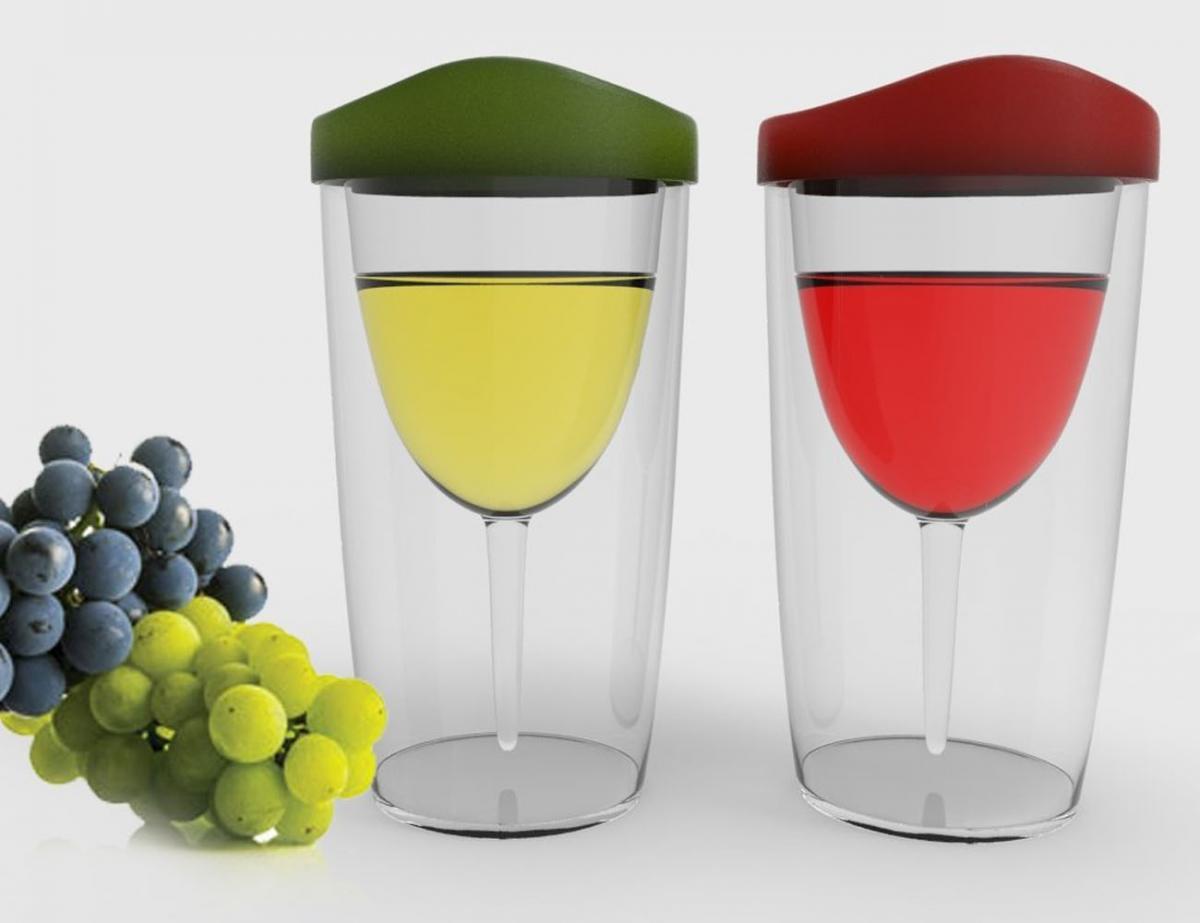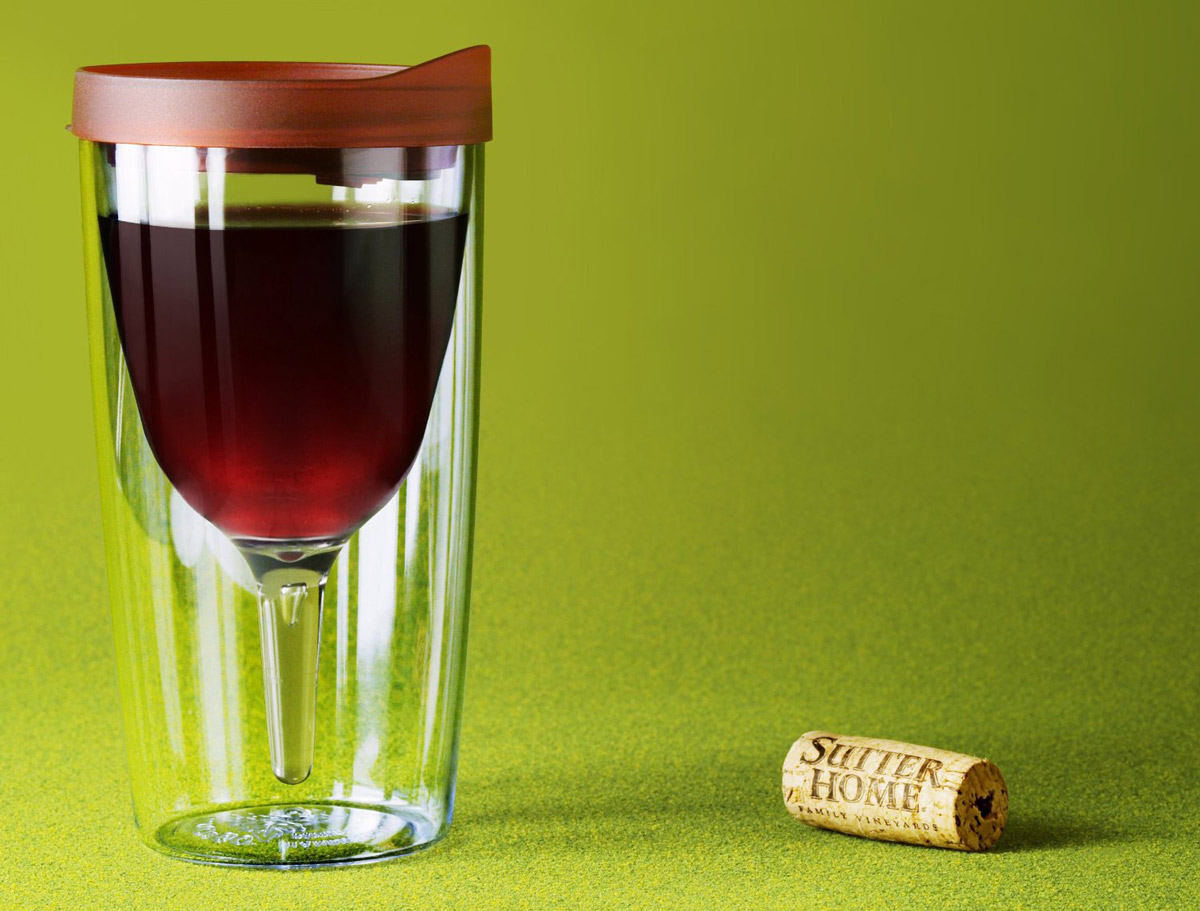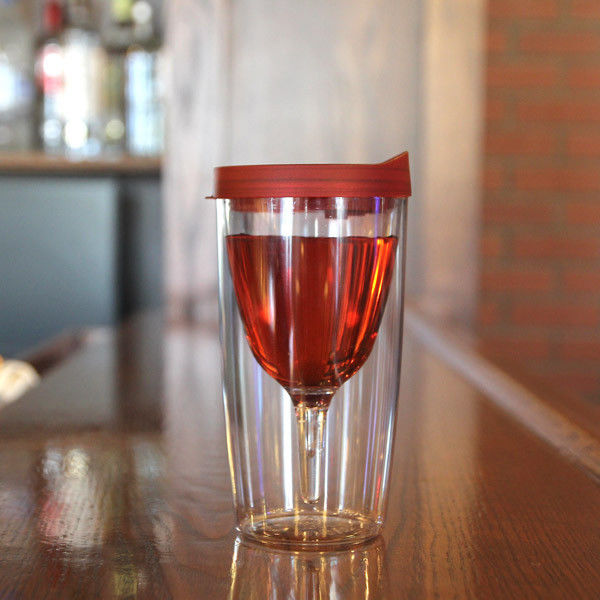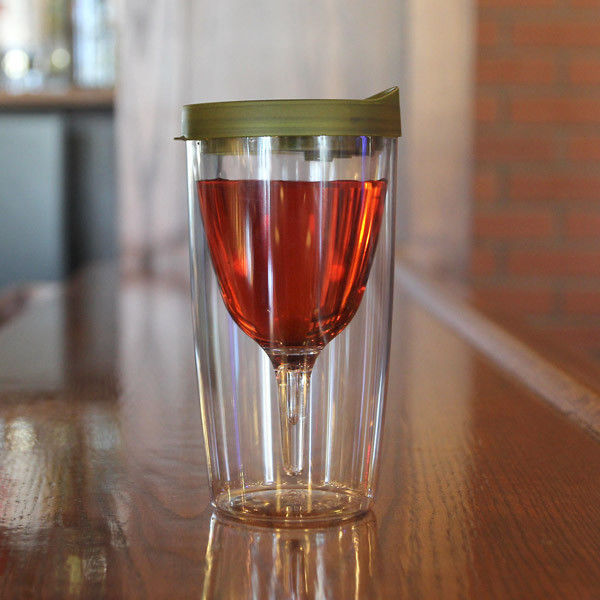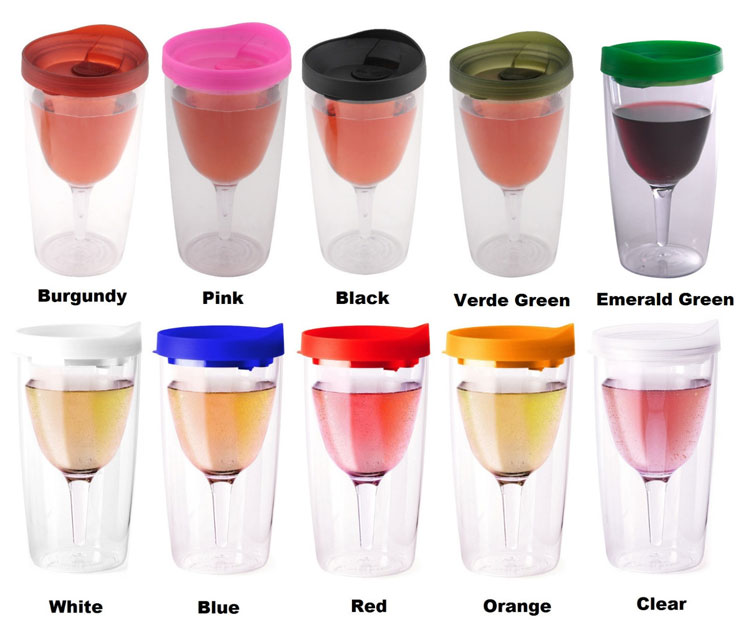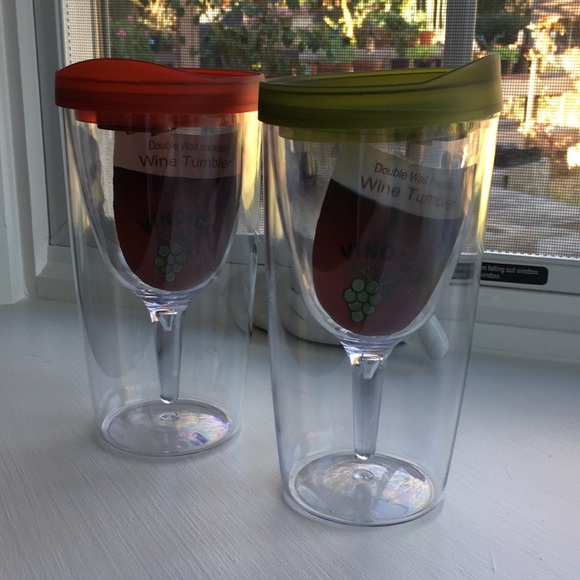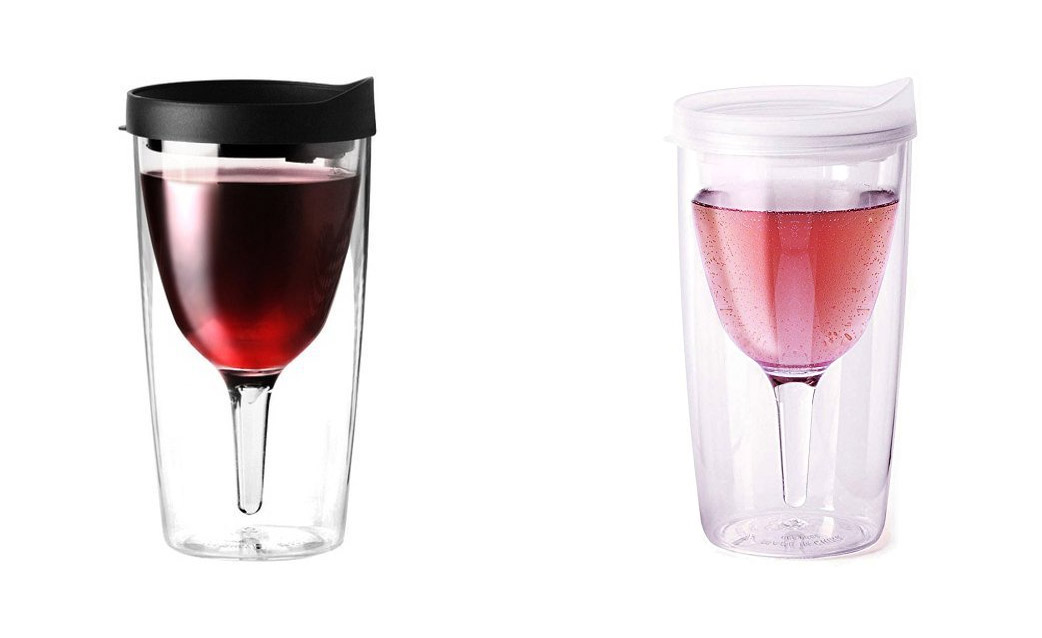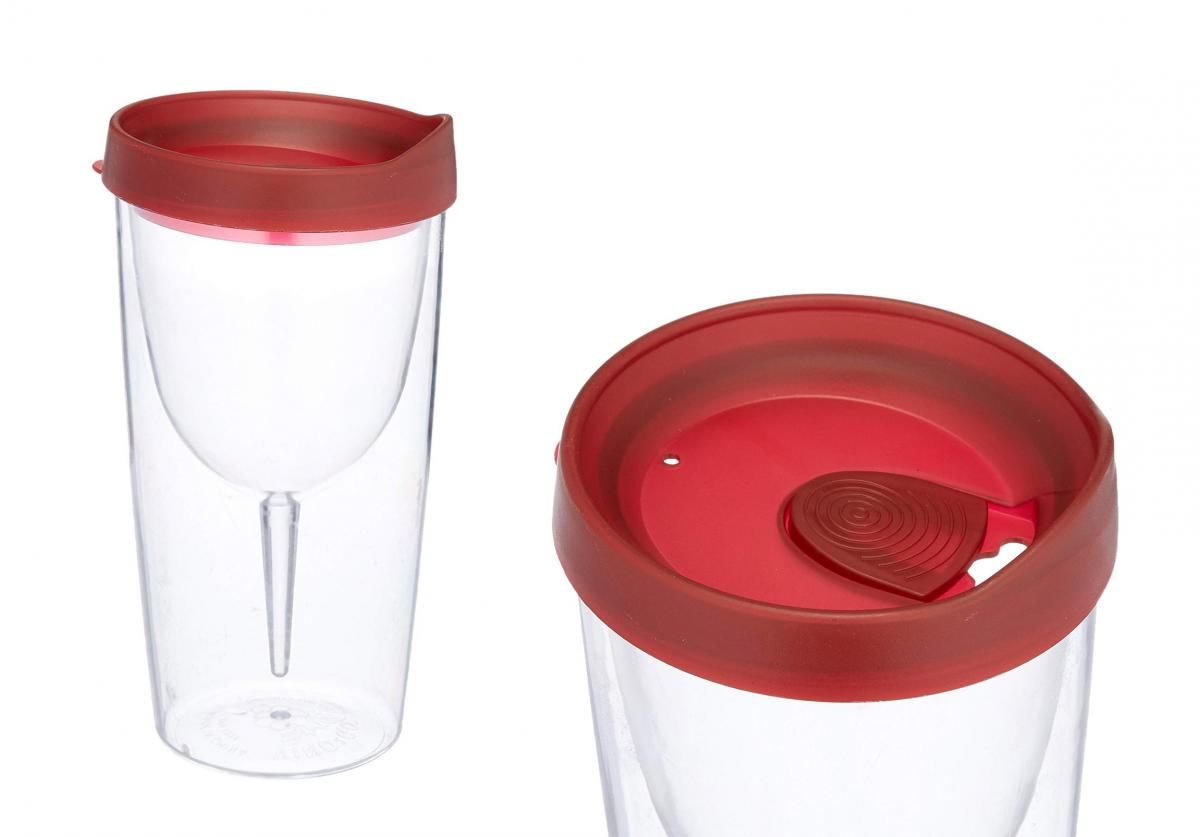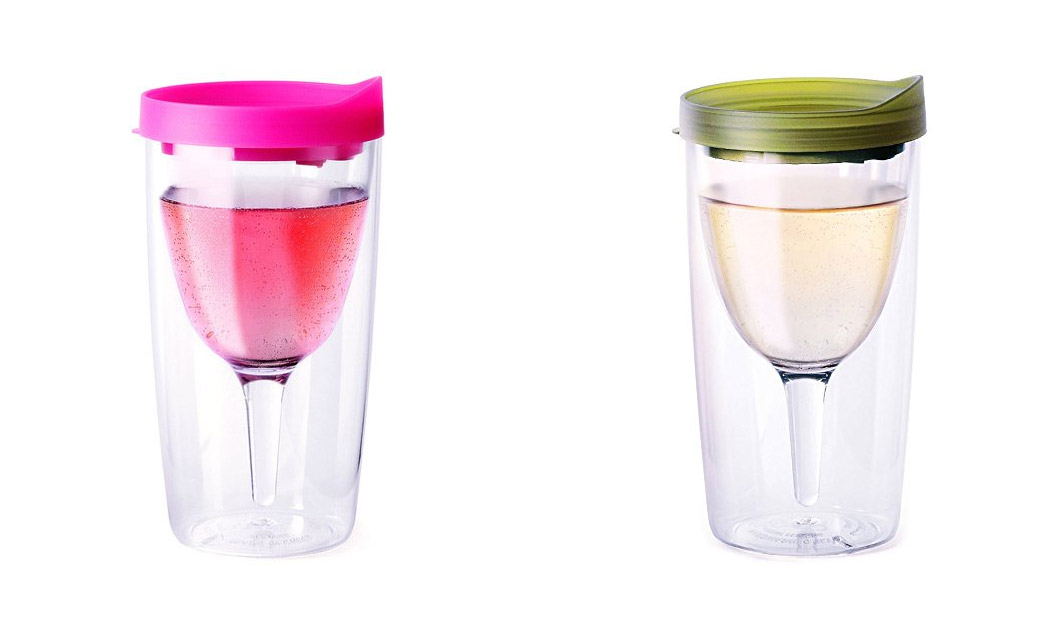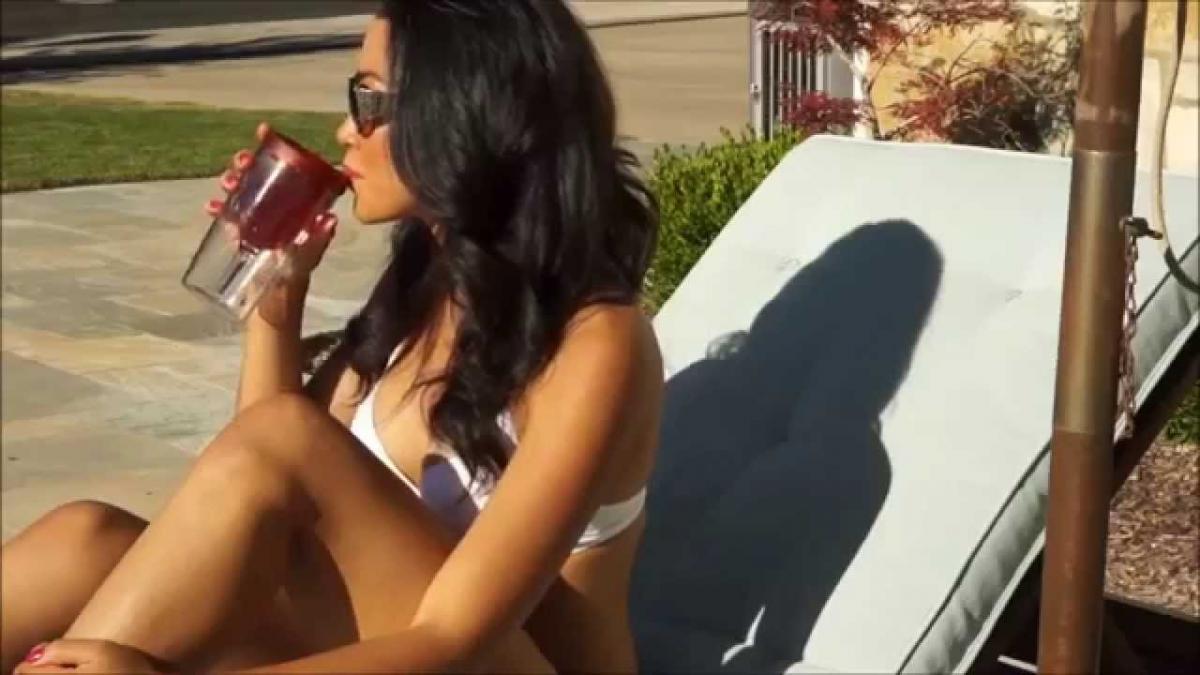 Subscribe To Our YouTube Channel