The 12 Days Of Corona Christmas Ornament
By Ryan on 11/18/2020 3:10 PM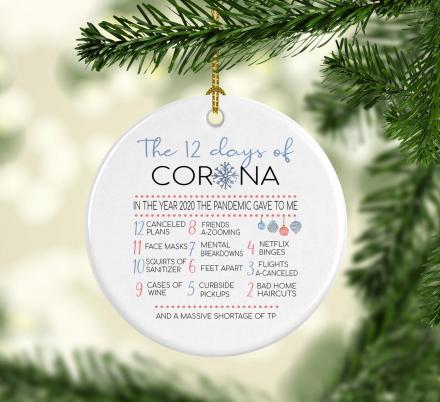 You've seen the 2020 stink stank stunk Grinch Christmas ornament, and you probably saw the family in face masks Christmas ornament, so now how about this hilarious 12 Days of Coronavirus ornament to give your future self and family a little reminder of what you all suffered through in 2020. It's a funny ornament that goes through 12 different things that Coronavirus did to make 2020 a terrible year, by starting with "In the year 2020, the pandemic gave to me..."
The 12 things on the 12 days of Corona ornament include: 12 cancelled plans, 11 face masks, 10 squirts of sanitizer, 9 cases of wine, 8 friends a-zooming, 7 mental breakdowns, 6 feet apart, 5 curbside pickups, 4 Netflix binges, 3 flights a-cancelled, 2 bad home haircuts, and a massive shortage of TP.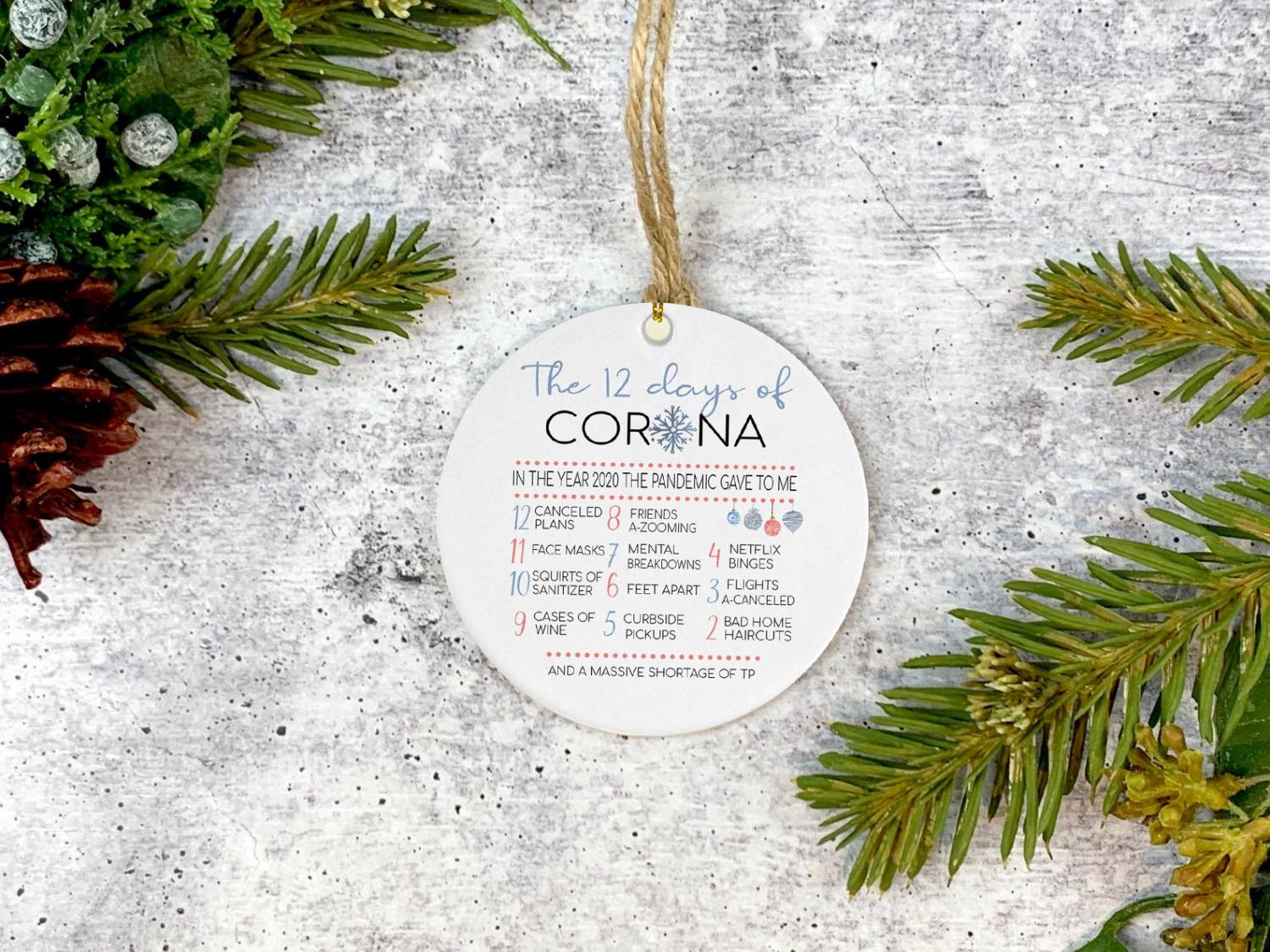 Source
The 12 days of Coronavirus ornament is made from ceramic, measures 3 inches in diameter, the text and design is printed onto the ornament using permanent ink, and it comes with a ribbon to easily hang it right on your Christmas tree. The same shop also offers the same design on a coffee mug if you'd prefer to go that route.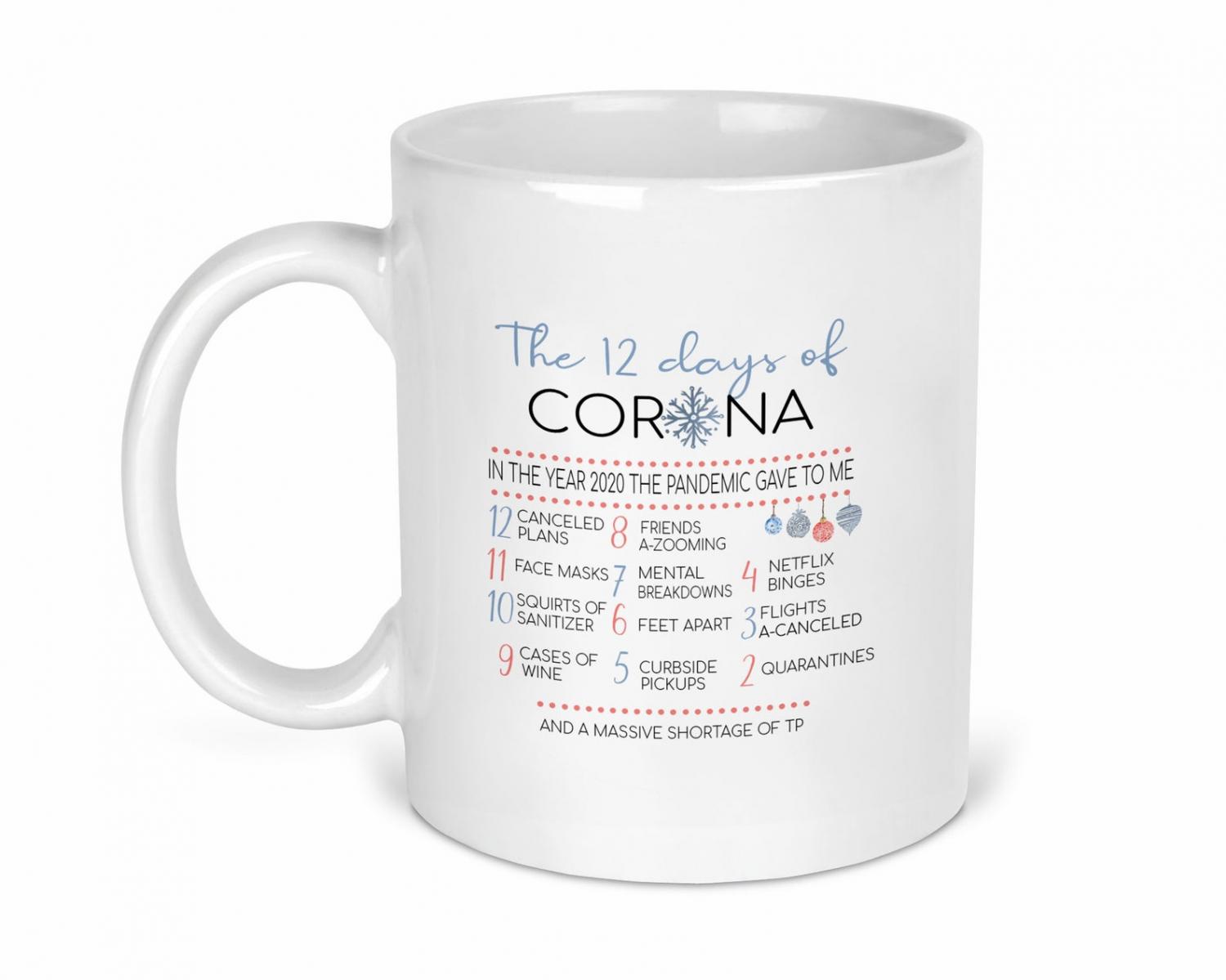 Source
Check out a few other designs that feature the similar text from the 12 days of Coronavirus, we placed links to get each one below each image.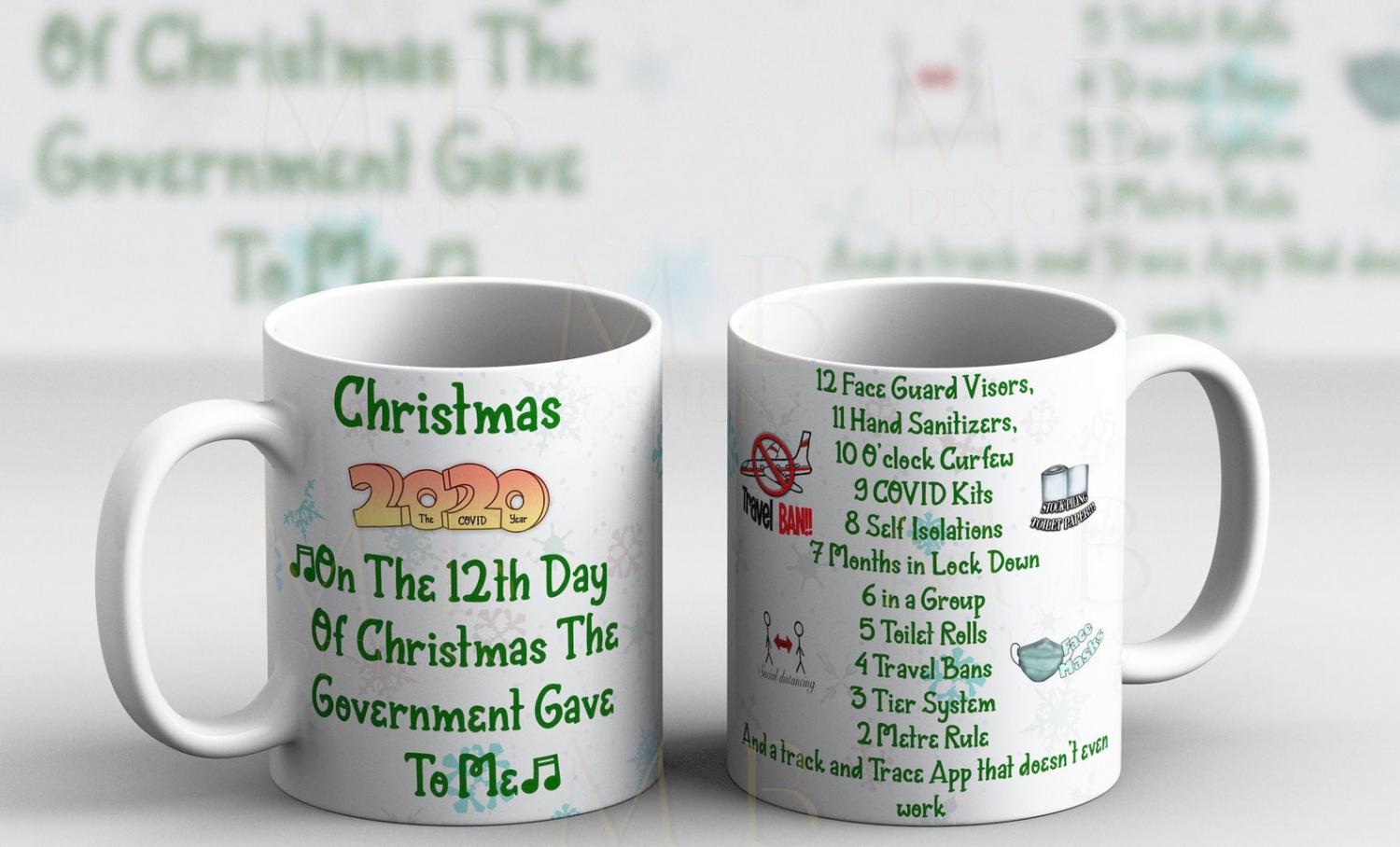 Source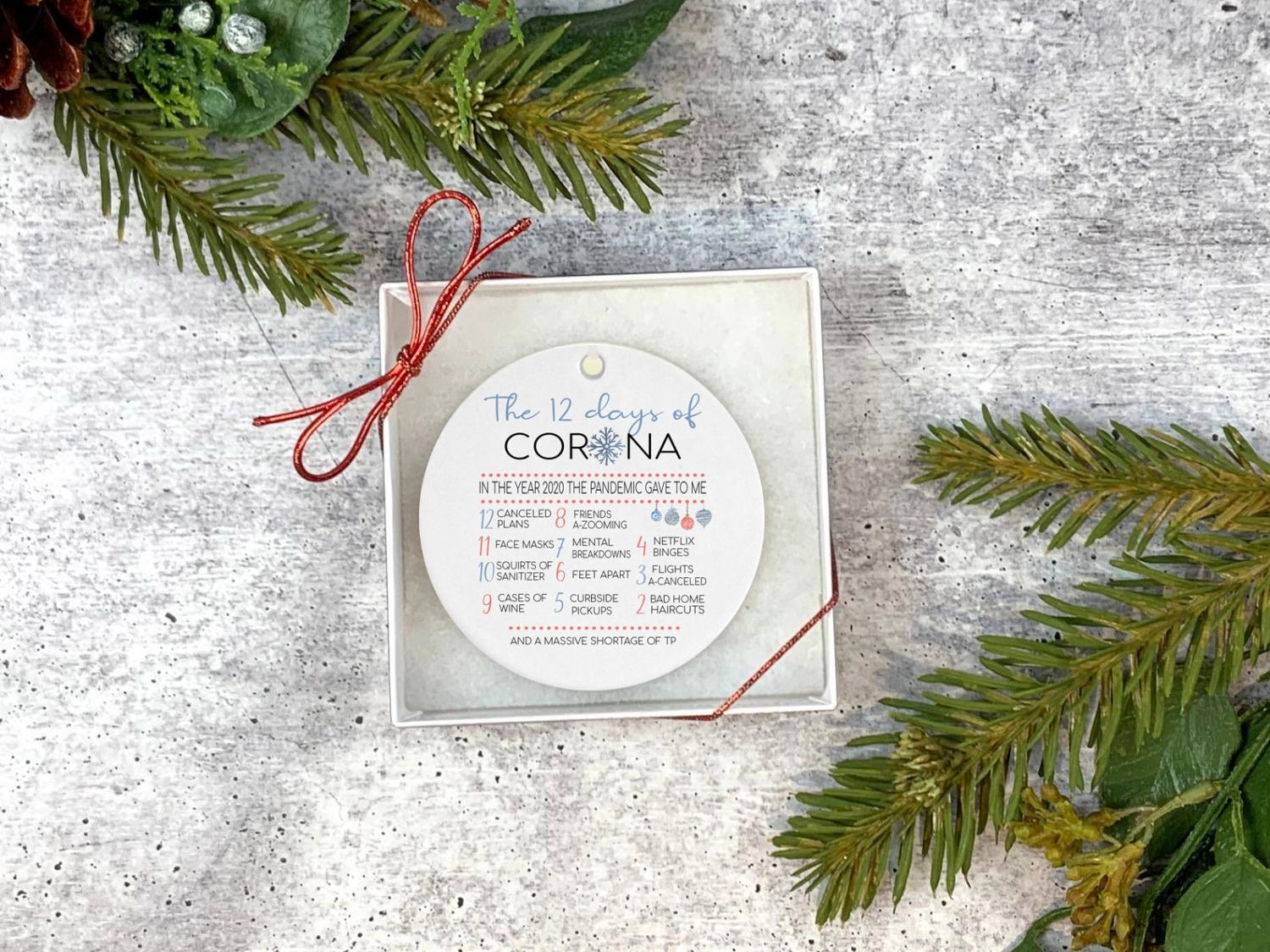 Source
Check out a few other hilarious pandemic related stuff we found on Amazon that you may be interested in:
"Qurantined AF" - Funny Covid Coffee Mug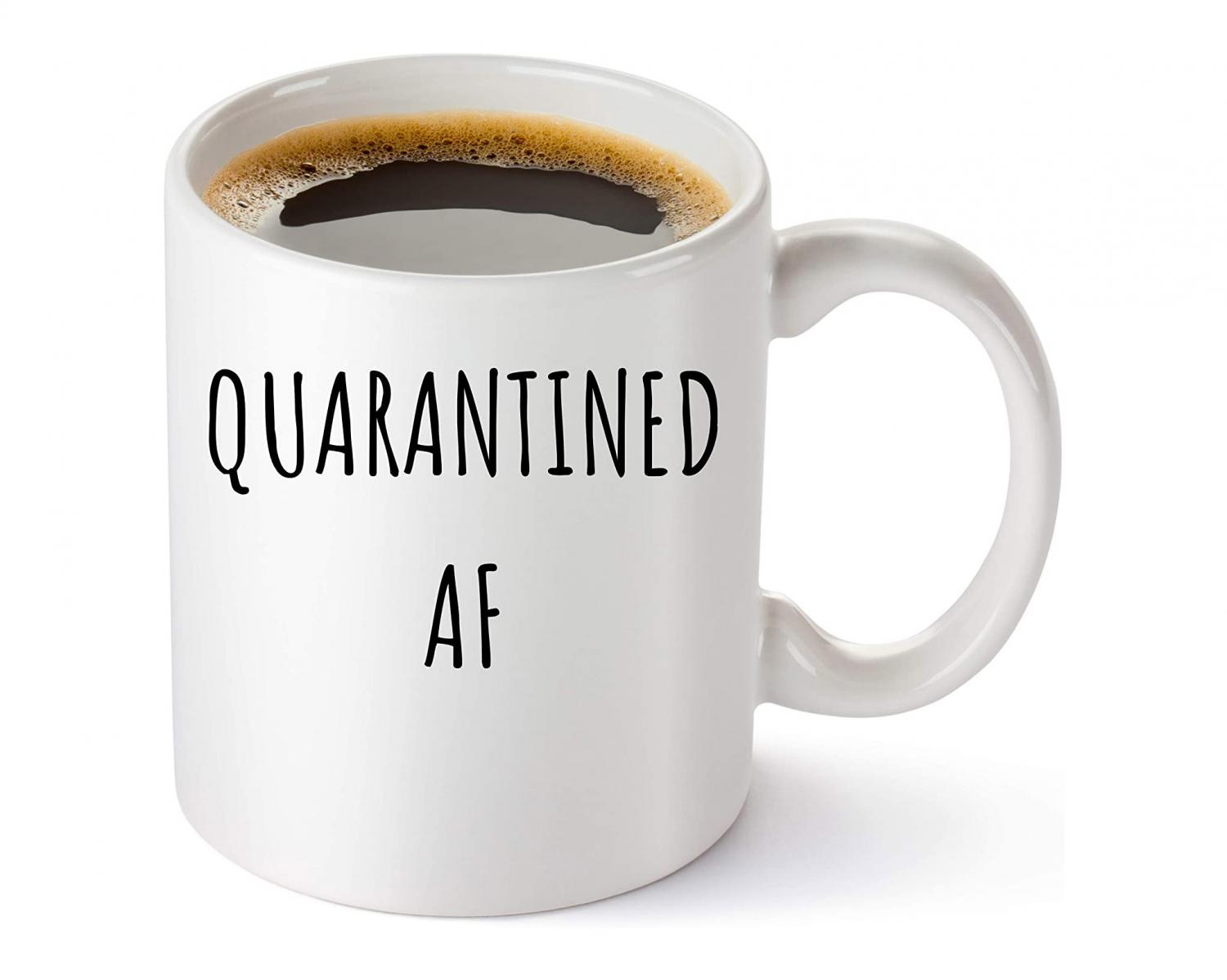 Source
6 Feet Mother****er - Funny social distancing mug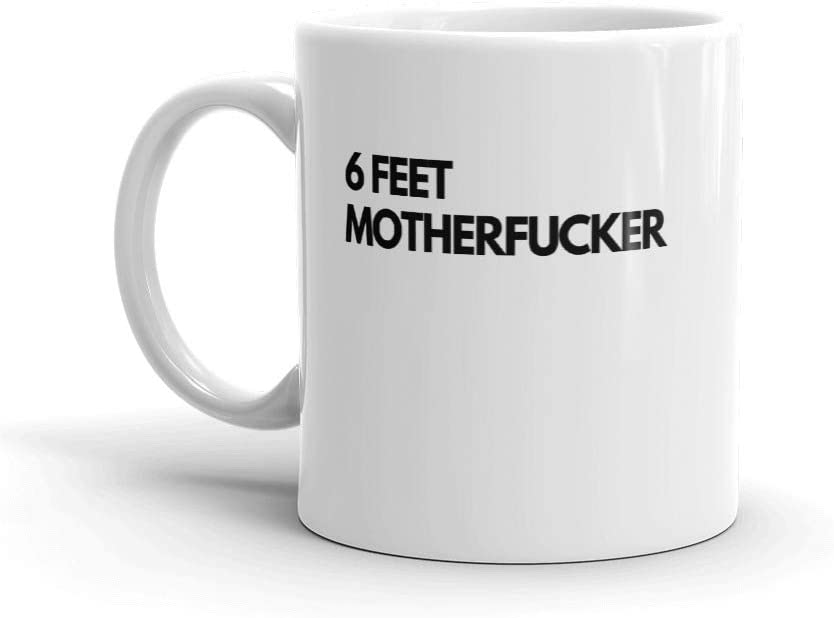 Source
"I survived the great toilet paper shortage of 2020" Mug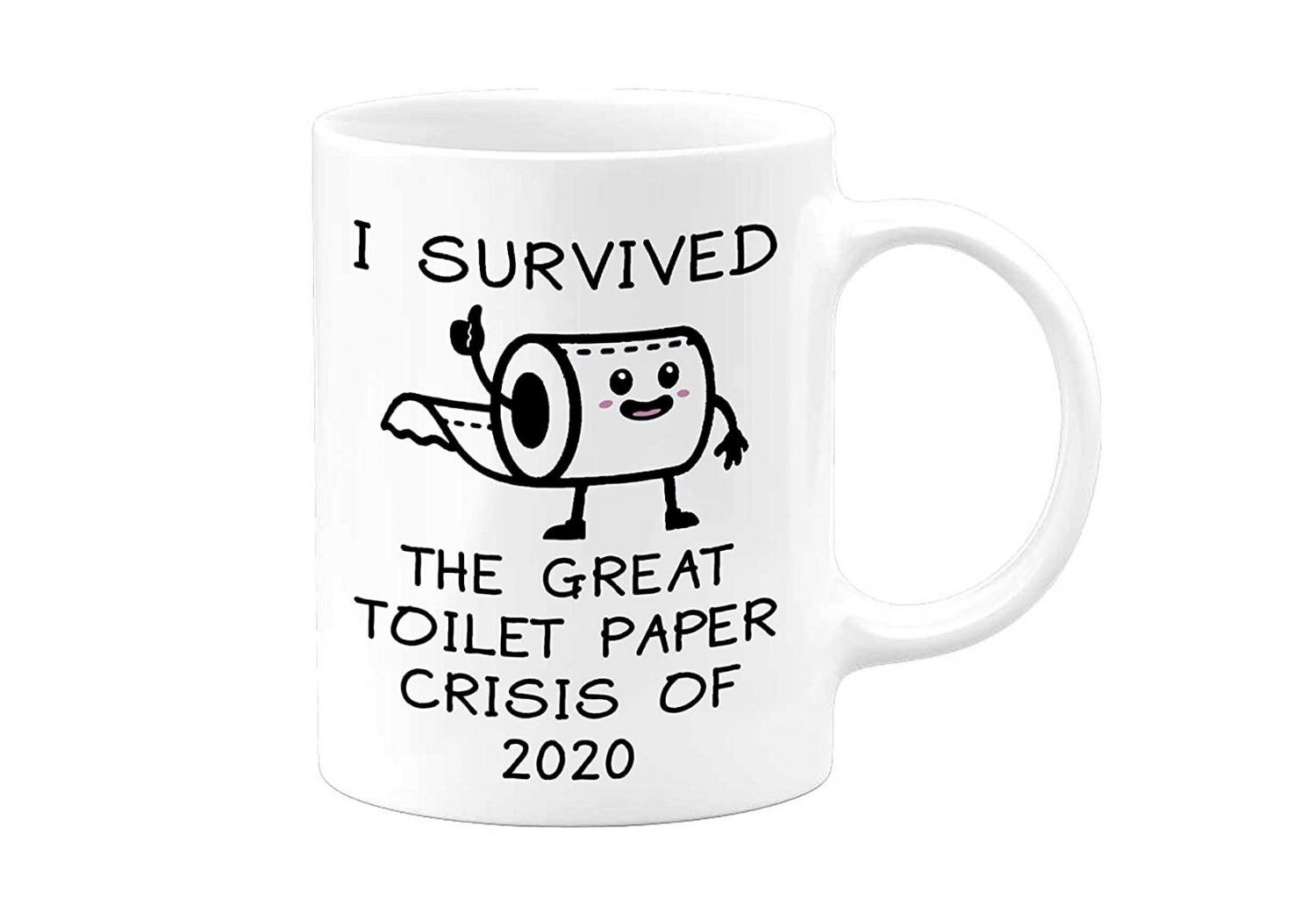 Source
"Coronavirus Survivor - EST 2020" Funny Covid Mug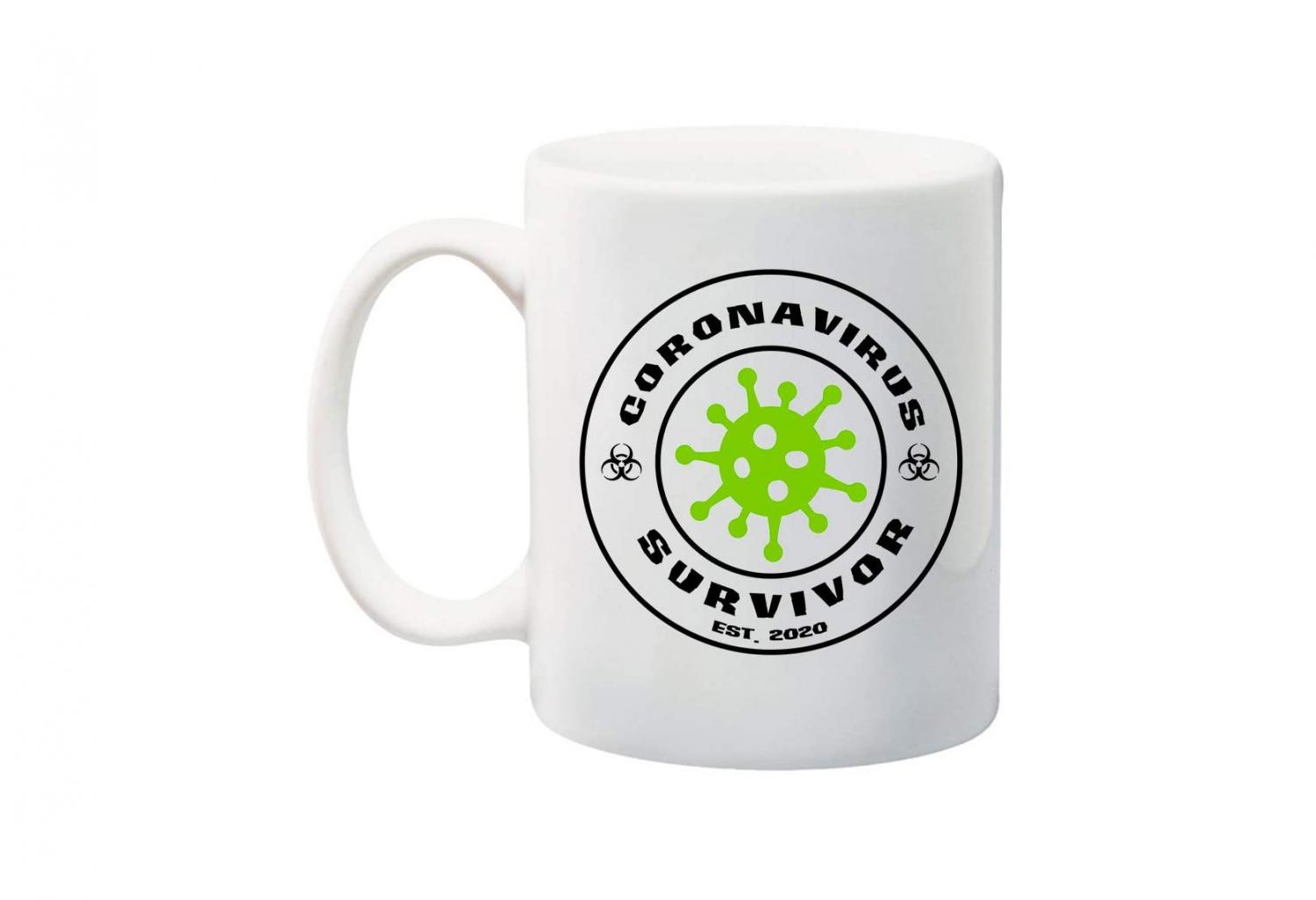 Source
"Don't Cough On Me" - Funny Coronavirus Coffee Mug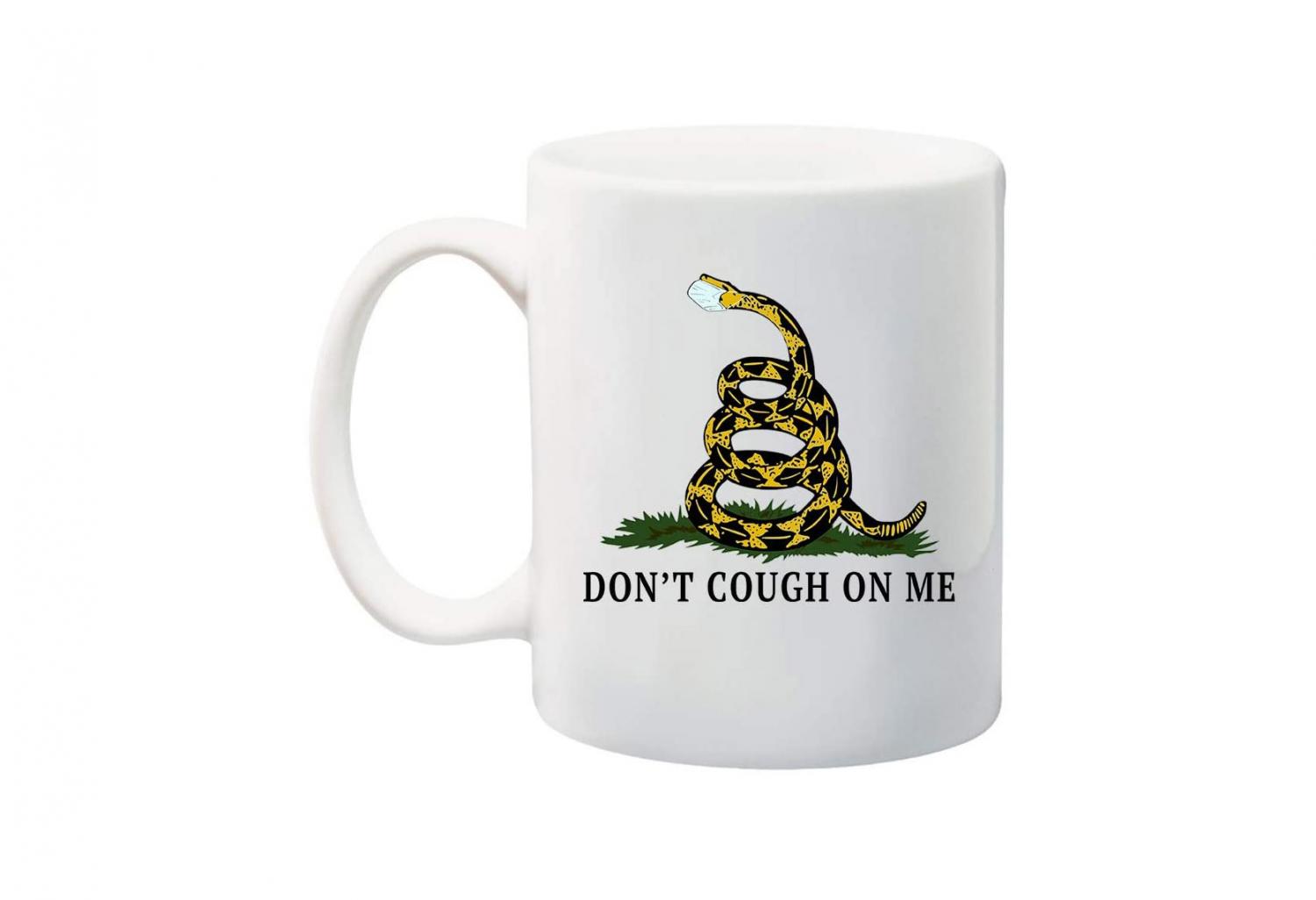 Source
"This Is My Quarantine Mug" - Funny Face Mask COVID Mug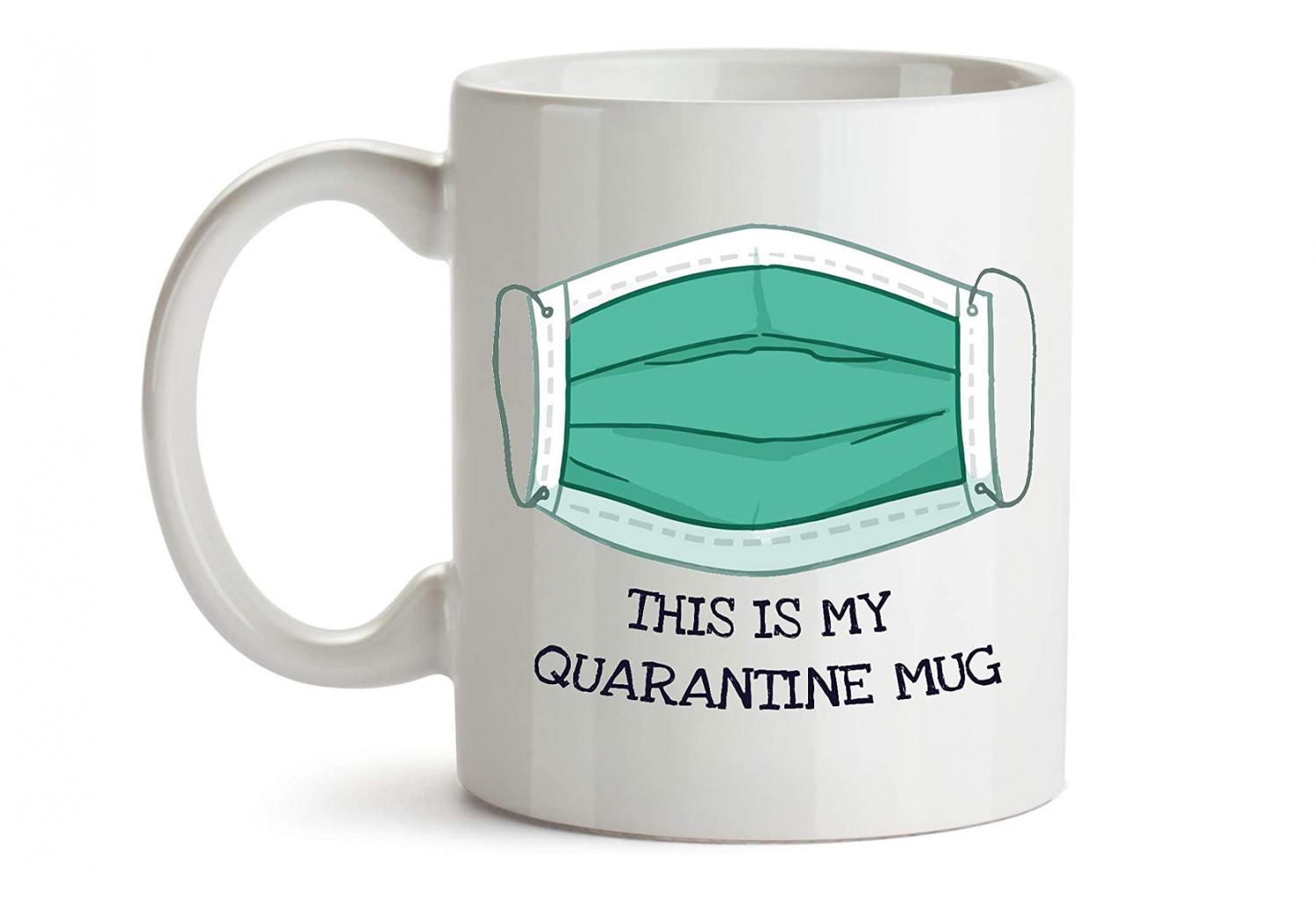 Source
"I'm Essential" - Ralph Wiggum From Simpsons funny Coronavirus mug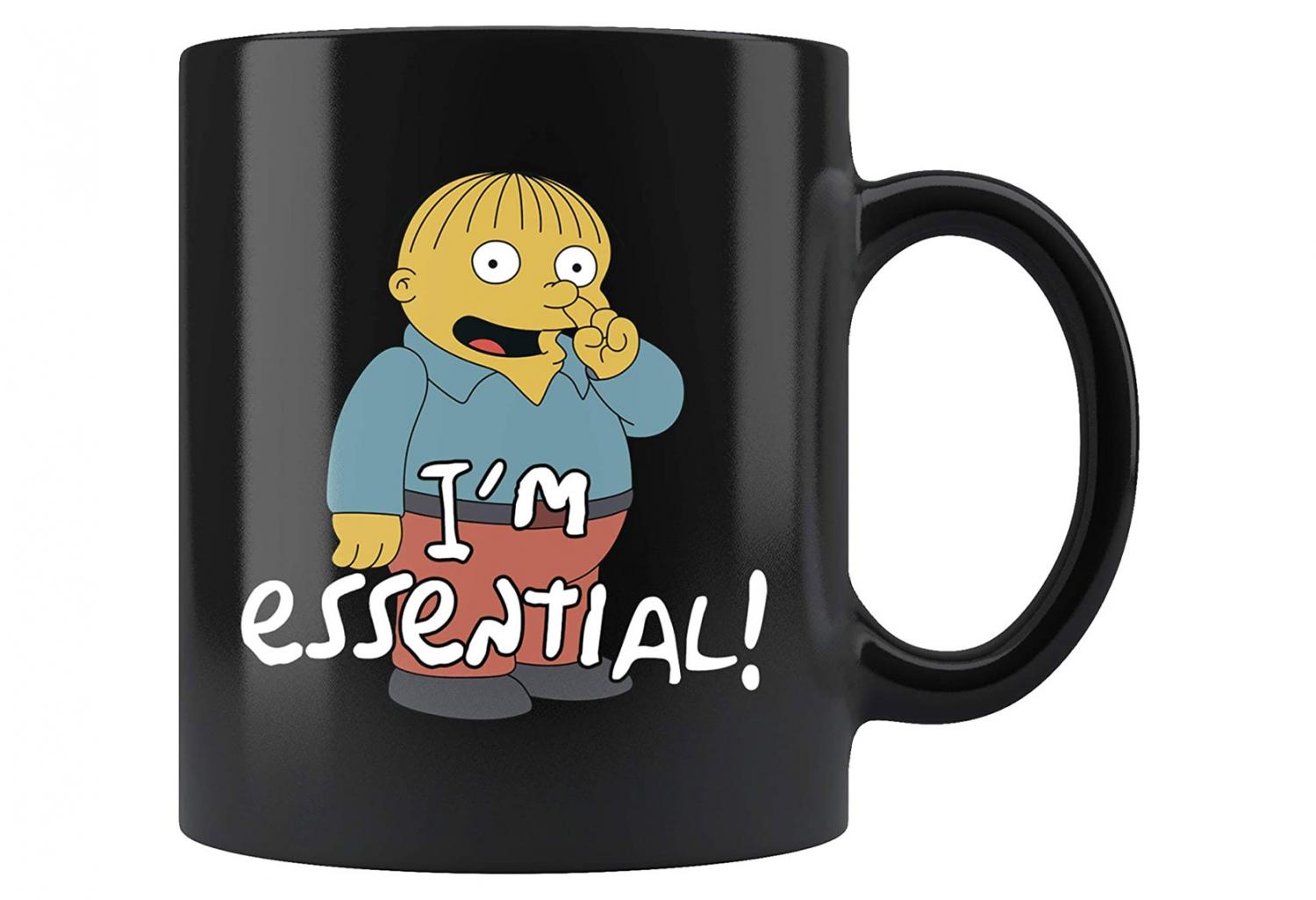 Source