This Double Toilet For Lovers Lets Couples Poo At The Same Time
By Ryan on 05/07/2020 1:45 PM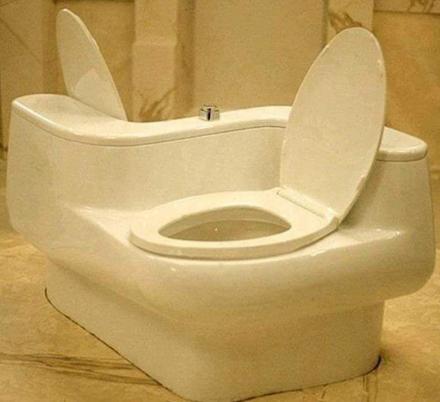 There are plenty of concept product designs that we've posted that we'd love to see come to fruition, but as it stands, this toilet made from two lovers to poo at the same time, might get added to the bottom of that list. In reality, the "Lovers Toilet" as so it's called is a hilarious concept from an old Saturday Night Live (SNL) parody commercial. The funny double toilet commercial stars Kevin Nealon and Victoria Jackson and was featured in their 17th season back in 1991. Since, then the double toilet for lovers has taken off within the meme community.
"You dine together, you play together, you sleep together, you even bathe together, so why not share the most intimate moments of them all, with, The Love Toilet". The double toilet is exquisitely designed and hand crafted from the finest porcelain. There's a dual-flush button right in the center of the dual-toilet that'll flush both of them at once. Yes, you can press it together with one hand on top of the other after you both finish wiping.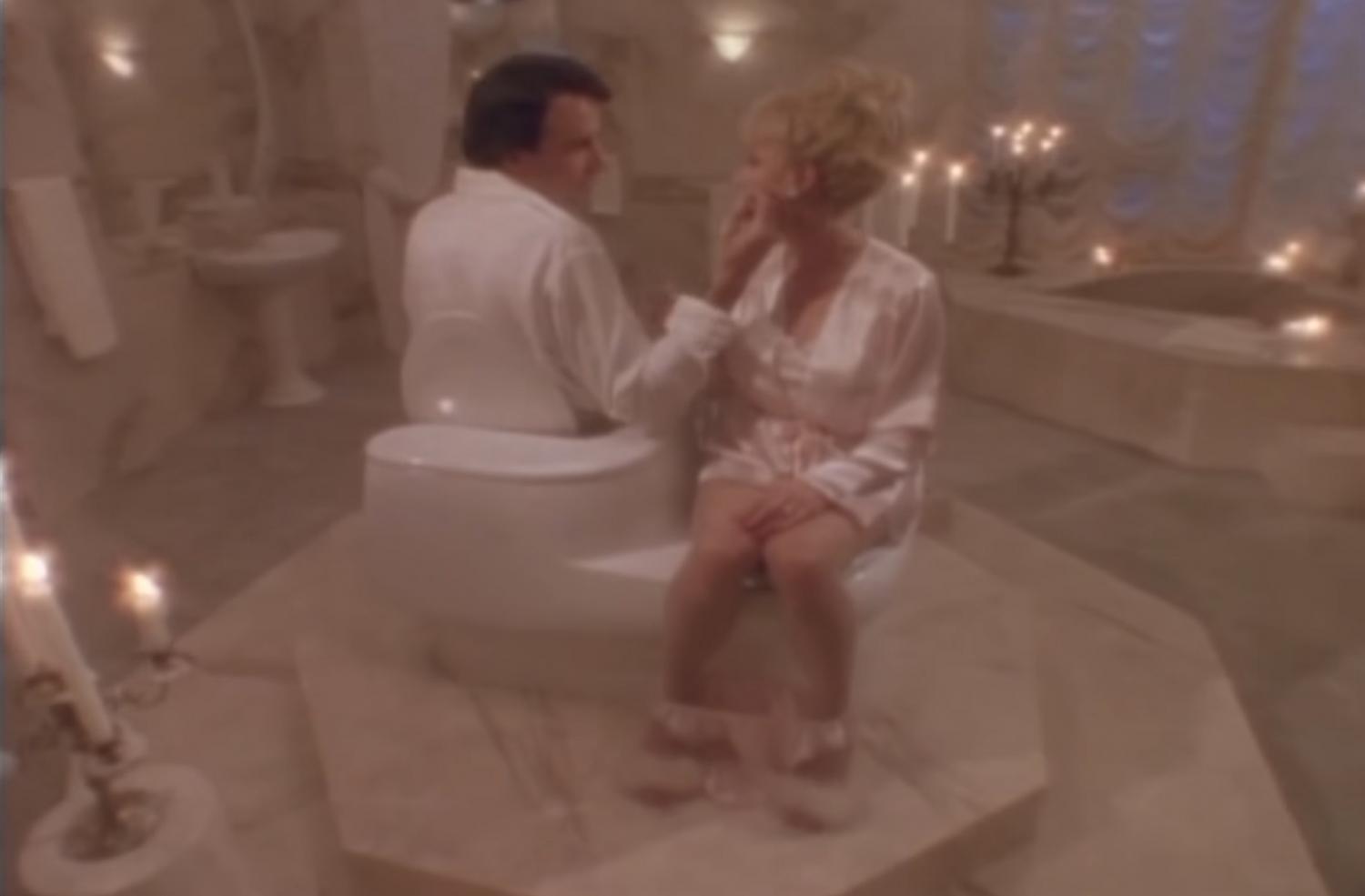 Some of the comments on the YouTube video are too good not to share, including:
Charlie Bourgeois: "This toilet is for couples that share a Facebook profile"
Lan Turner: "Too bad john lennon and yoko ono never heard about this"
Mike Matera: "Perfect for those annoying couples who can't be apart for even a minute."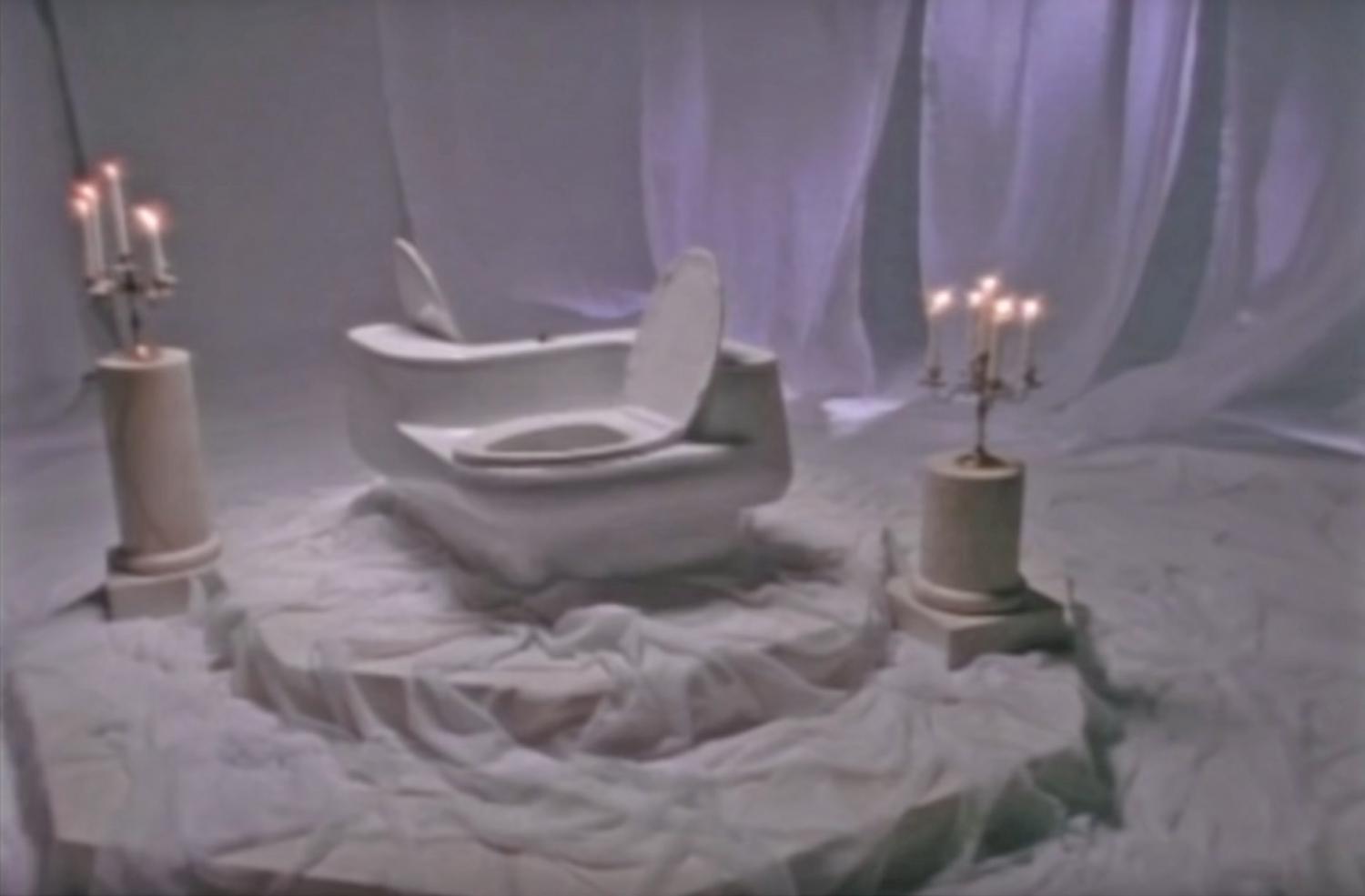 Believe it or not, there was an actual product made to be quite similarly designed to the Lovers Toilet. It's called the Twodaloo, and it was either made from inspiration from the parody commercial by SNL, or maybe the SNL Lovers Toilet commercial was made because of this product. It was sold for a while years ago, but the company's domain name wiserep.com has since expired. Needless to say, the toilet didn't sell all too well.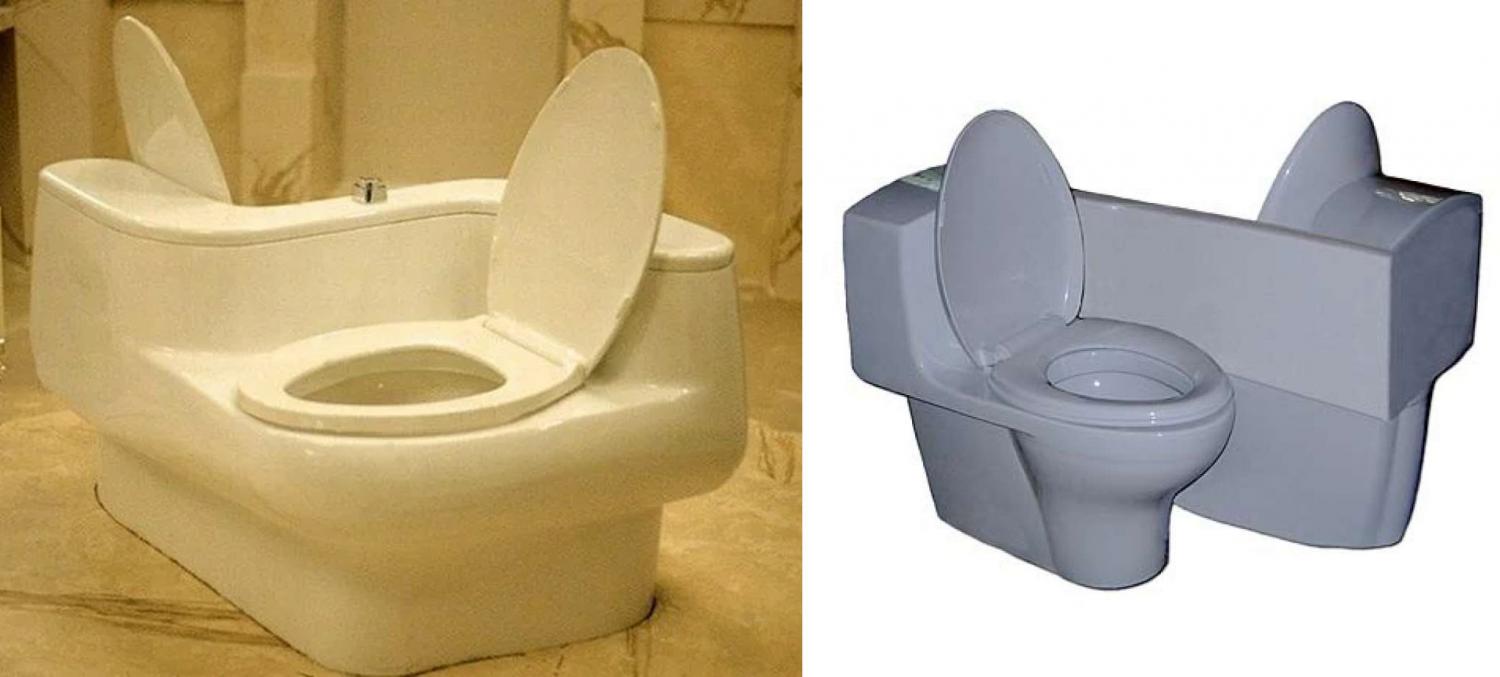 Check out a few images of the Twoladoo dual person toilet below.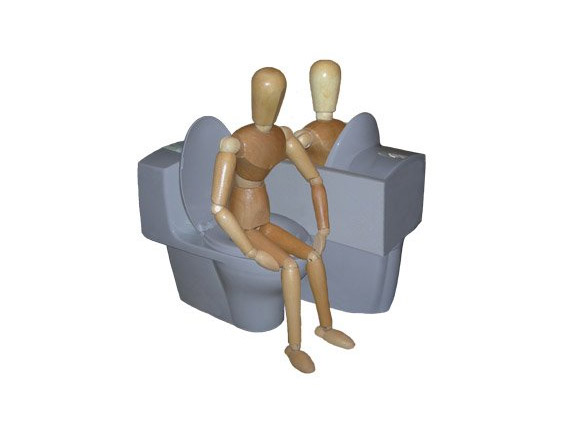 Apparently the Twodaloo sold for a whopping $1,400 when their web store was live, and you could only buy them in bulk at a minimum of 10 double-toilets at a time. I'm not sure who their target market for the toilet was, but it's pretty clear they never found them.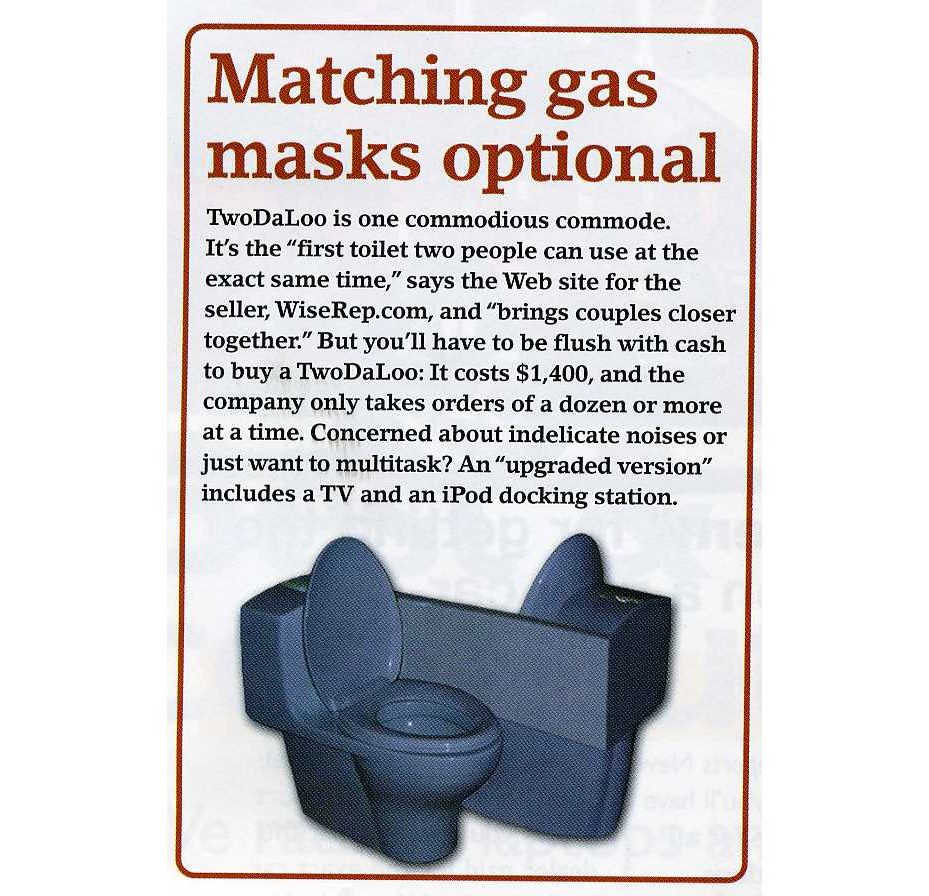 There was of course a premium version of the Twodaloo that had an integrated television, along with a iPod dock in order to curtail some of the noises that the both of you will undoubtedly be making on the toilet.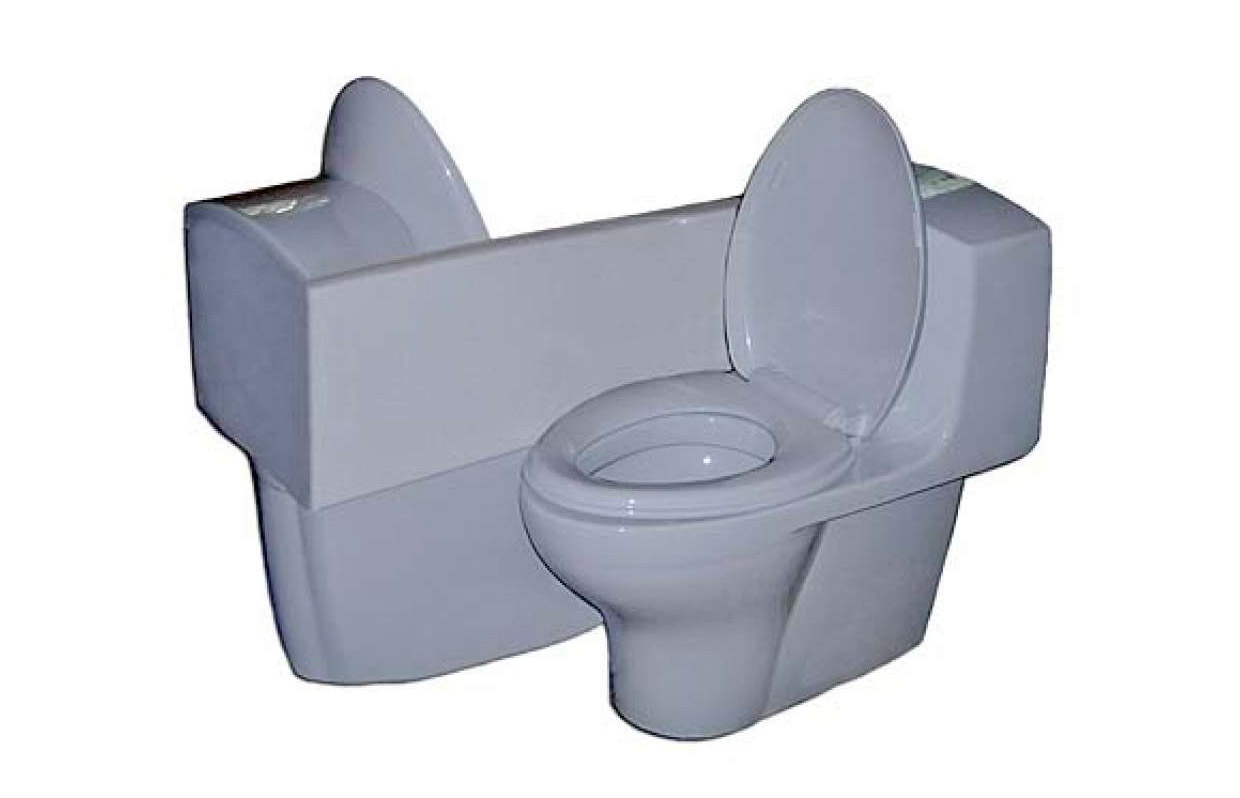 Subscribe To Our YouTube Channel