This Dog Bed Has a Built-in Closet With Attached Feeding Bowls
By Ryan on 08/26/2021 11:57 AM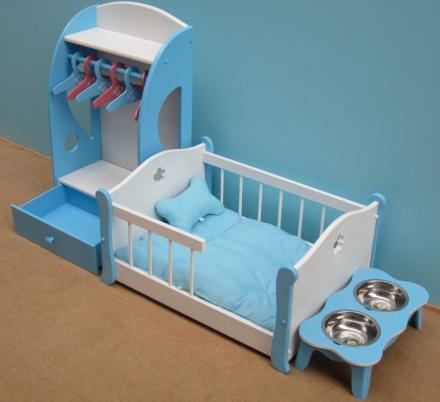 There comes a time in every parent's life when you realize your kid is growing up. Learning to drive. Going off to college. These are landmark moments, and they're admittedly pretty sad. But somehow none of those compare to the moment when your dog decides that they're too good for your humble lifestyle. They need more fulfillment in their lives! They want to see the world in their doggy bed RV and flaunt their stuff in a pair of dog sized fishnet stockings! No matter what you do, you simply feel like you can't give them what they deserve.
Luckily, we might have a compromise for you and your ambitious pup. Allow us to introduce you to this solid wood dog bed with a matching doggy wardrobe closet! The purchase comes with everything you need to pimp out your pup's personal space like it's an episode of MTV Cribs, including: a doggy sized wardrobe, six small hangers, a dog sized bed frame with cotton cushion, pillow and cooling mat, a raised dish bowl holder AND a bowl. All of which are made from high quality materials like cotton and solid wood composite.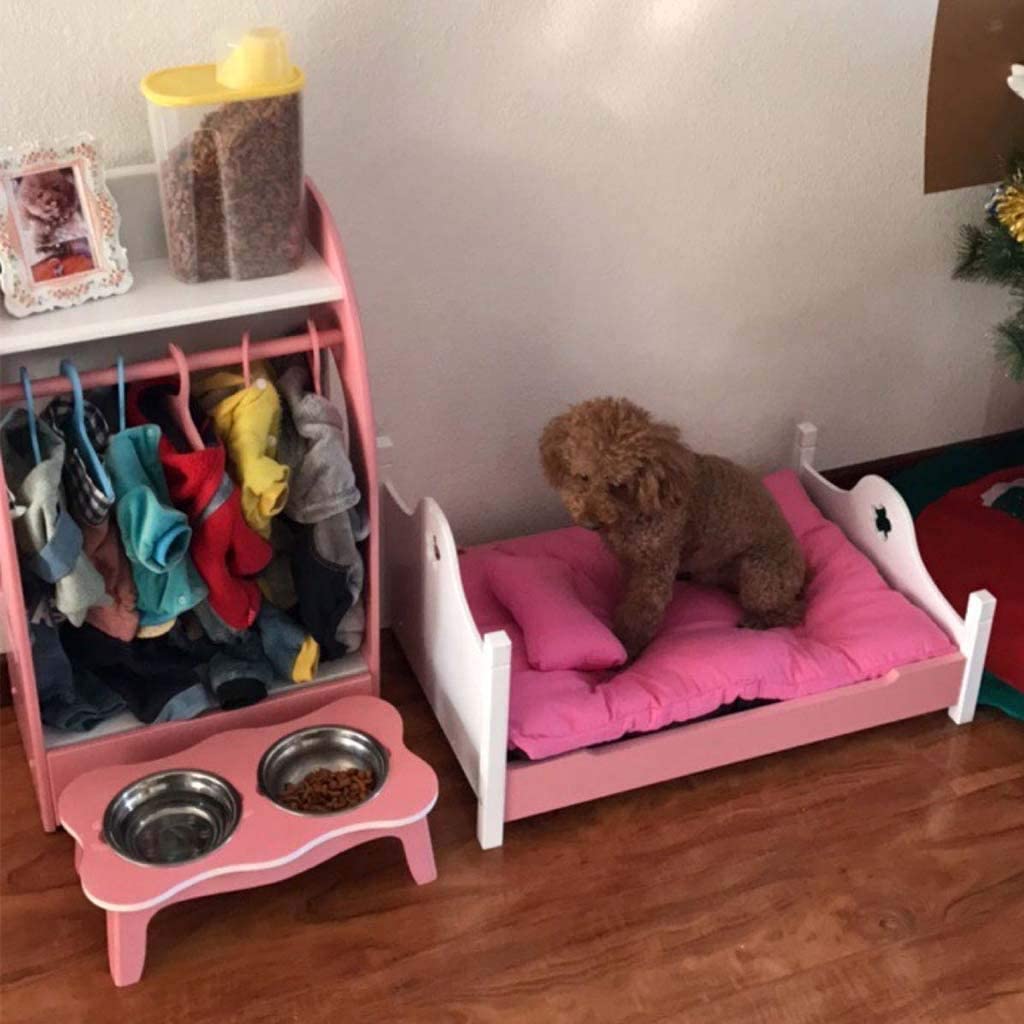 Now your furry friend has all the space they need to hang their favorite outfits (and leashes).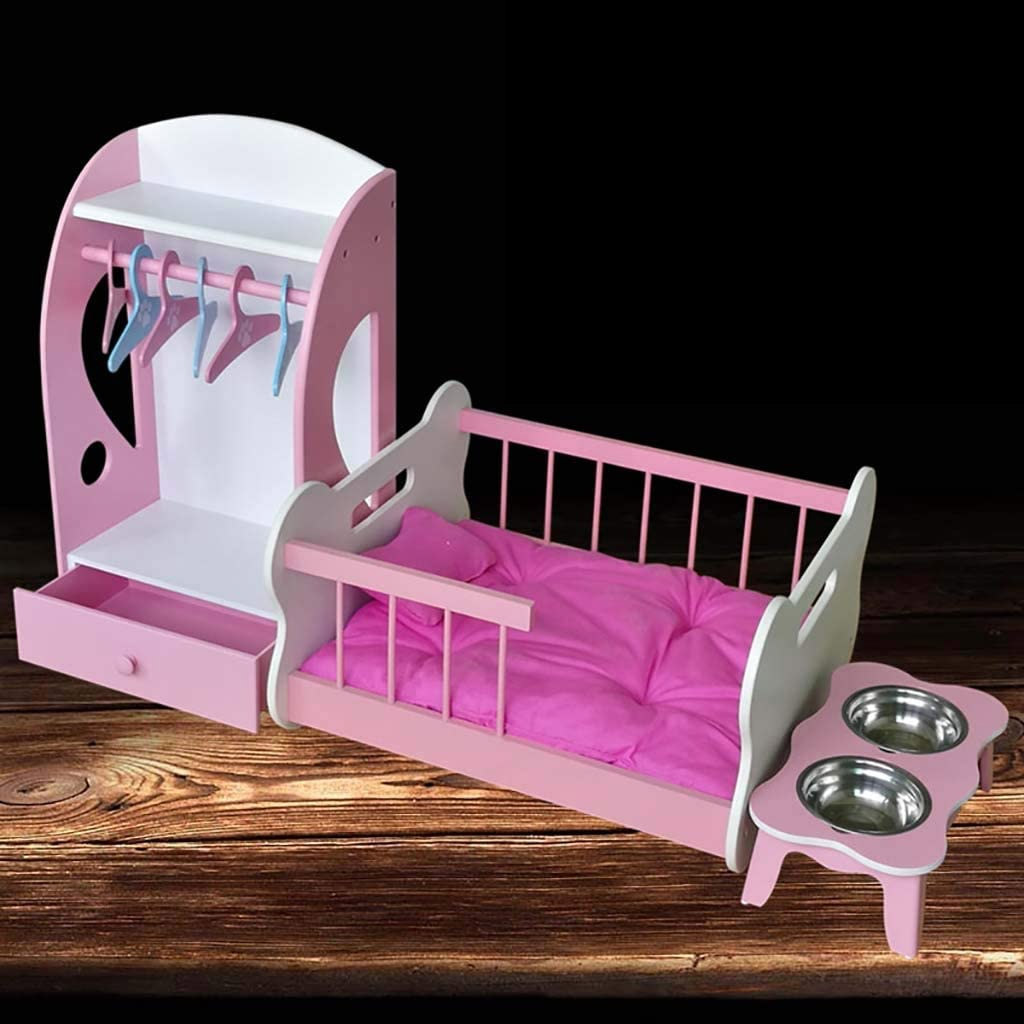 The adorable doggy wardrobe also has a built-in drawer for storage! No more dog toys strewn haphazardly across the floor!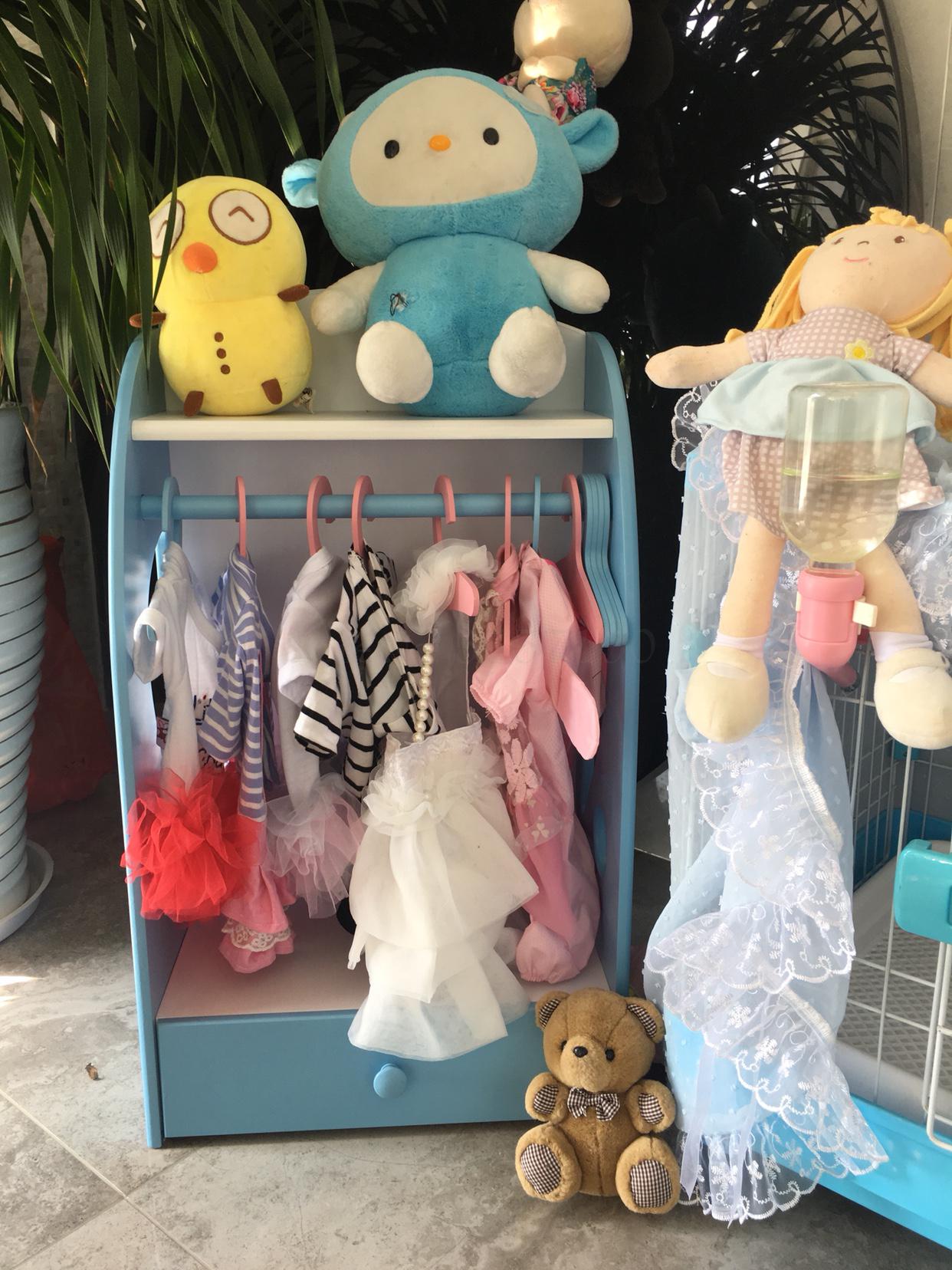 The dog bed with a matching wardrobe comes in small and large sizes and two color options: pink and blue (because that's an important detail for an animal that's completely color blind).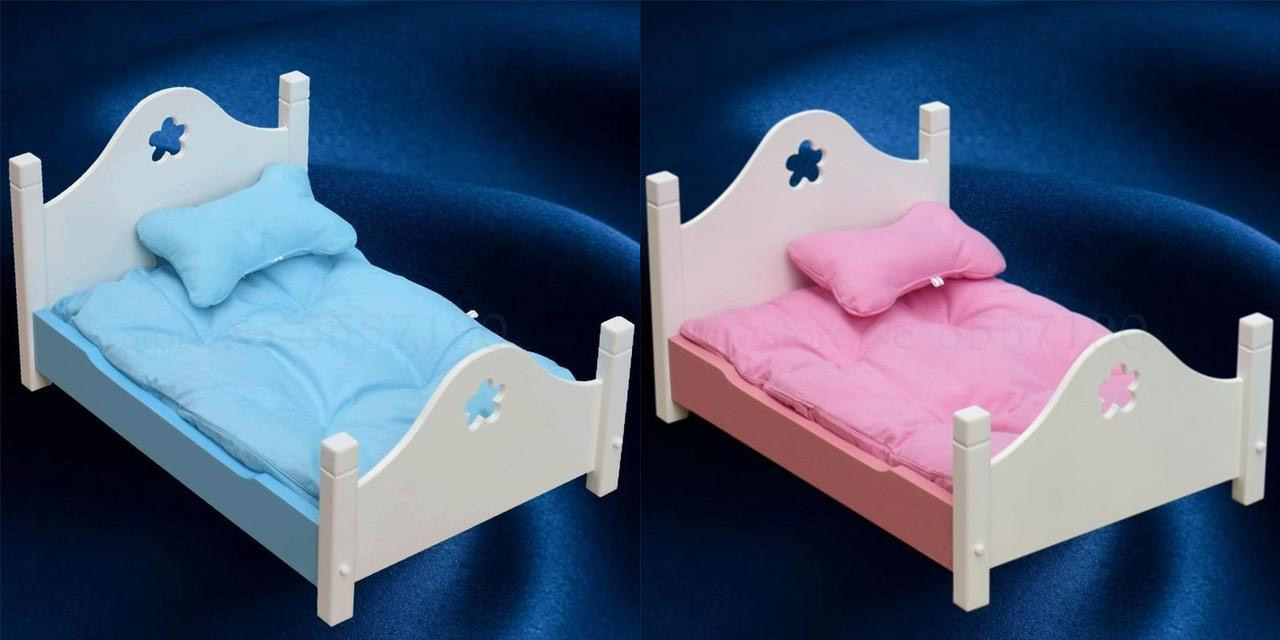 Does your pup have lots of clothes and you're concerned that the doggy wardrobe isn't big enough? Or maybe they're a little huskier (get it?) than they'd like to admit and need copious space on their doggy bed.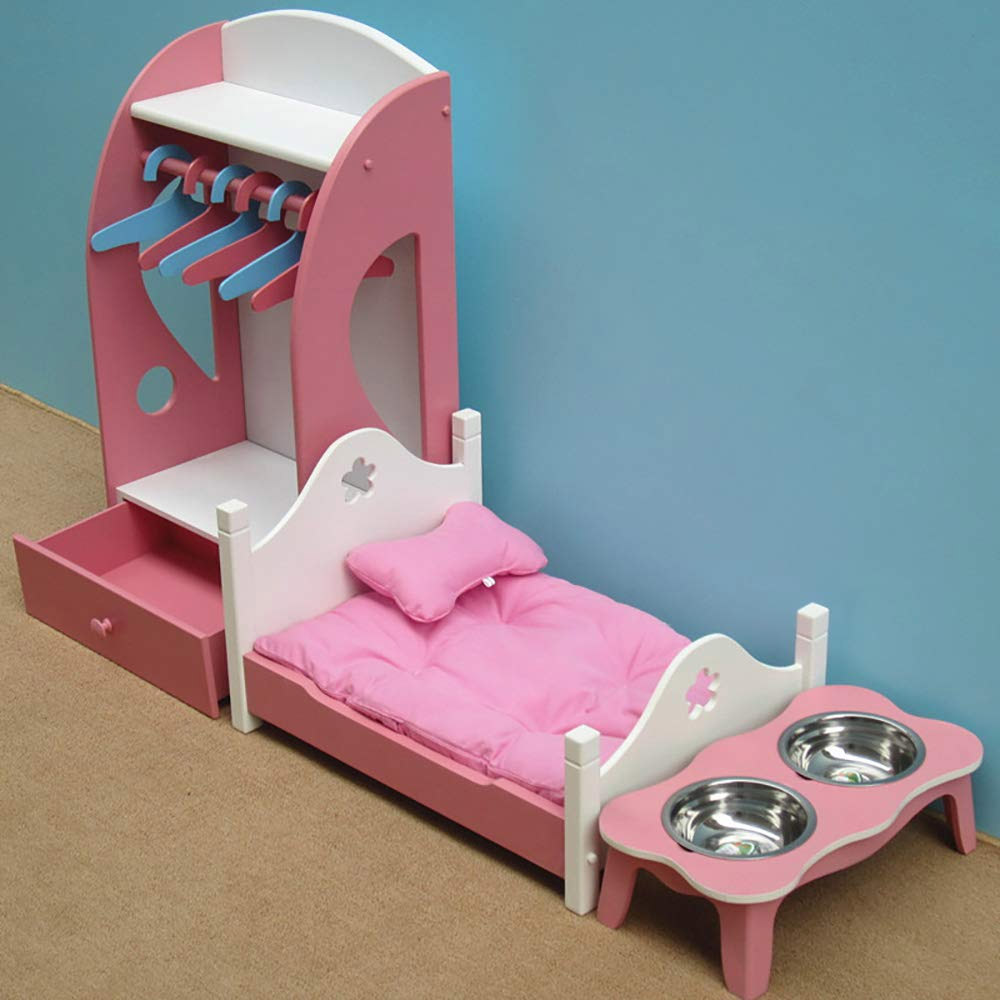 Let me run some numbers by you, starting with the bed. Get your rulers ready! The dimensions of the small bed are 56 centimeters long, 36 centimeters wide, and 30 centimeters tall. The dimensions of the large bed are 68 centimeters long, 47 centimeters wide, and also 30 centimeters tall.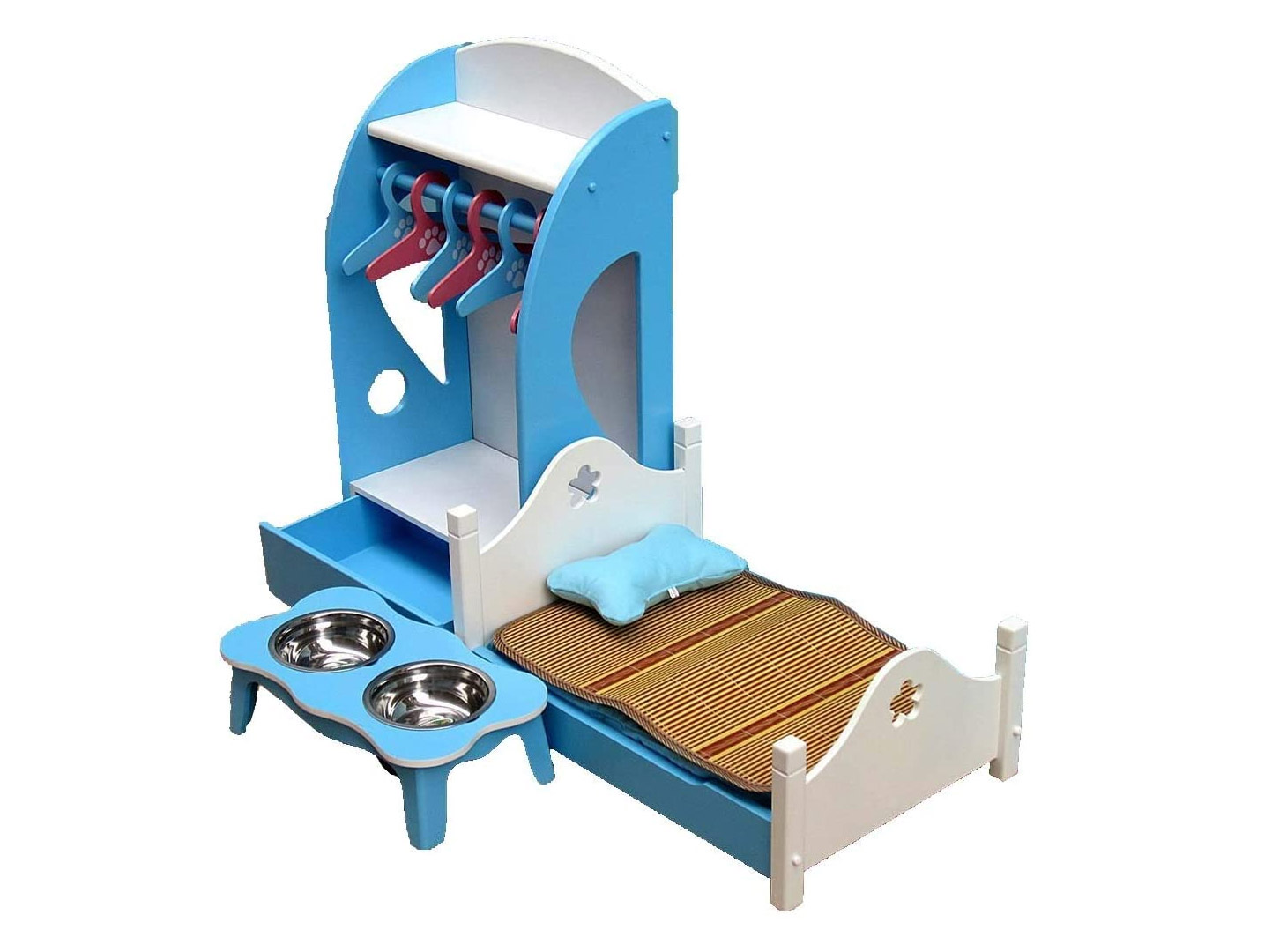 As for the size of the wardrobe, you're looking at a piece of furniture that's 42 centimeters wide, 24 centimeters deep, and 72 centimeters tall. The built-in drawer alone boasts 11cm of height. Not too shabby!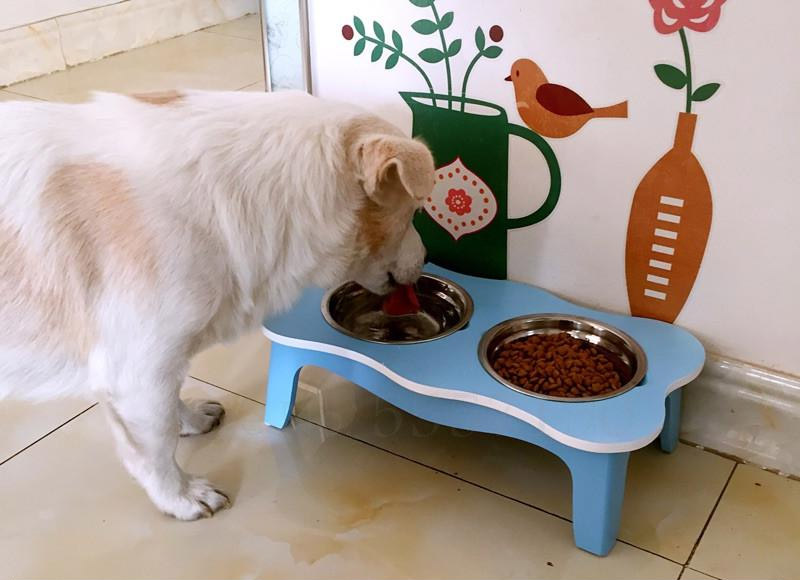 The small bed can handle dogs that weigh up to 5 kilograms (that's 11 pounds), while the large size can hold a pup that weighs up to 10 kilograms (22 pounds).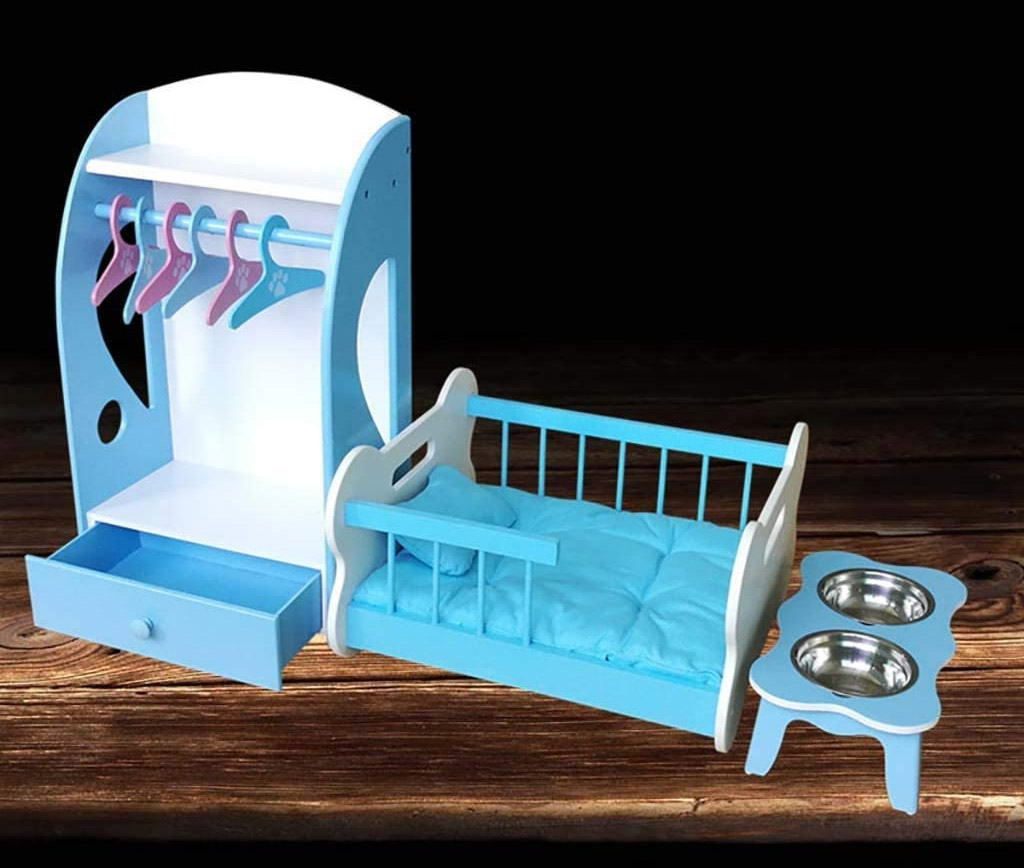 If this wardrobe for dog clothes still isn't enough storage space for your stylish furball, the company also sells an epic doggy coat rack that features a whopping 16 clothes hangers! That's basically a walk-in closet for dogs, which might seem excessive, but think about it! Man's best friend deserves the best!