Farm Fresh Butt Nuggets, and Other Hilarious Egg Cartons For Chicken Owners
By Ryan on 07/25/2019 10:28 AM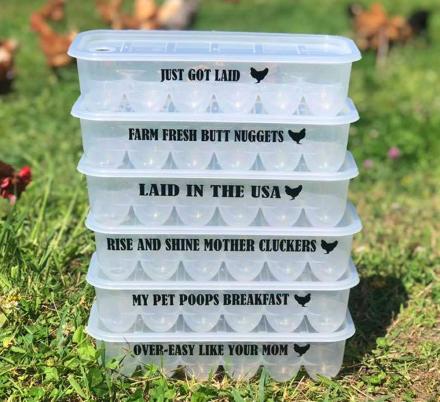 If you have a chicken coop where you get fresh eggs every morning, and you don't already have a swing-set for your chickens, you're clearly not at my level yet. If you need a hilarious and convenient way to transport your newly laid eggs back into your kitchen each morning, look no further. This company makes funny reusable egg cartons that'll make any chicken owner a hit at breakfast!

View more options here
A perfect gift idea for any chicken owner, the funny egg cartons come in a bunch of different options, including: Just Got Laid, Farm Fresh Butt Nuggets, Laid In The USA, Rise and Shine Mother Cluckers, My Pet Poops Breakfast, Over-Easy Like Your Mom, Last One Out Is a Rotten Egg, Wicked Chickens Lay Deviled Eggs, Cluckin Fresh Eggs, and more.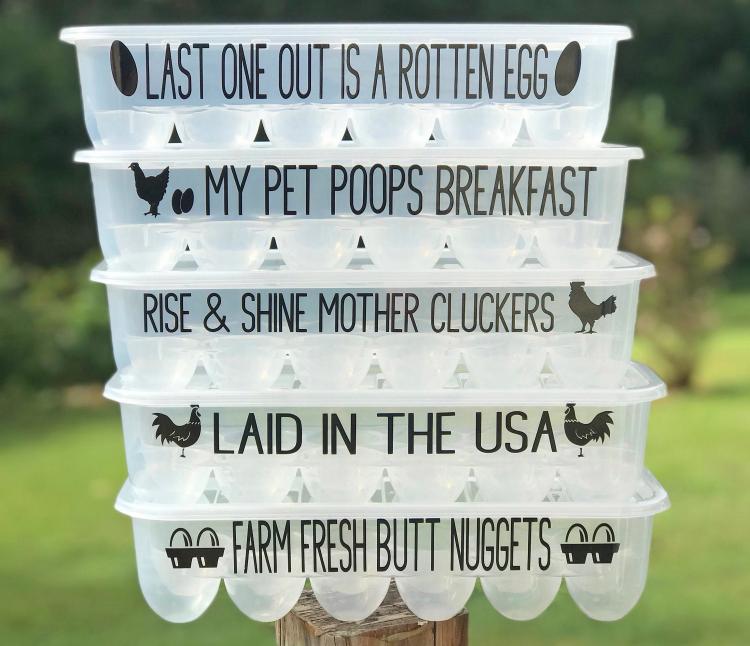 You can even customized your own message onto the funny egg cartons. So if you have your own farm name, you can put Johnson Family Farm" onto the carton, or whatever the name of your farm is. There's also two options of getting them, you can just buy a label for just $2.75 if you have your own egg carton, or you canbuy the entire egg carton with the funny saying already printed onto it if you don't want to do it yourself.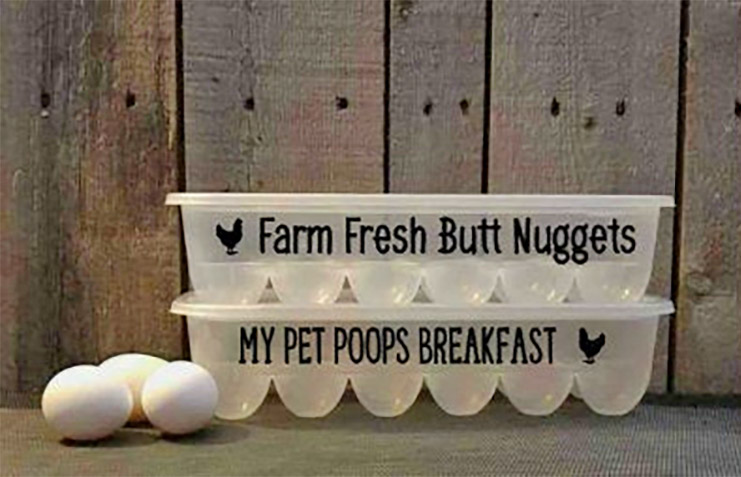 Other options for a funny egg carton include, Lets Get Yolked, Boneless Chicken, Just Beat It, What The Cluck, Fresh Squeezed Eggs Plopped Daily, Guess What Chicken Butt, Over Easy Like Sunday Morning, and more.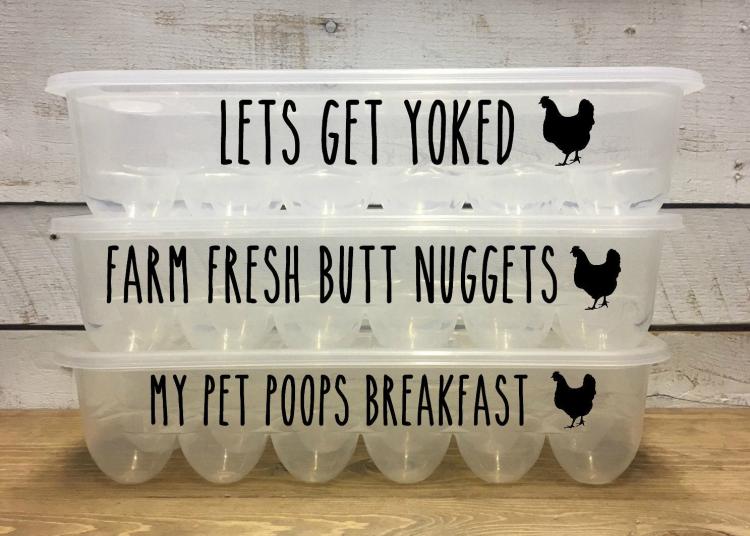 Each of the comical egg cartons you can get hold 12 eggs at a time, are made from oracal permanent outdoor vinyl and plastic, are completely reusable, and you can even choose between different colors of plastic to use in the funny egg carton.