The Edwin Wallet Is a Multi-Tool Wallet With a Bottle Opener
By Ryan on 10/08/2015 9:13 AM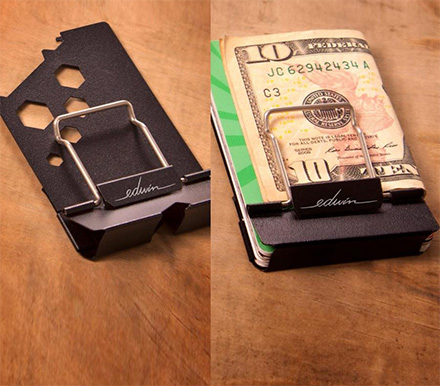 Gone are the days of having a regular-old classic leather wallet that does nothing but hold your money and tilt you slightly to the left when you sit on a hard bench. If your wallet isn't doing at least one other thing other than holding your money, ID, and credit cards, you've lost touch with society, and you can probably consider yourself an old man that's no longer hip or with it. If your wallet doesn't charge your phone, act as a phone stand, have a super-secret pocket for storing super-secret stuff, or give you a set of tools, consider re-thinking your life. The Edwin wallet is a minimal wallet that can store your cash and cards in which was inspired by one of those black office binder clips, but best of all the main plate acts as a multi-tool if you should ever find yourself in desperate need of a screwdriver or a bottle opener.
The Edwin multi-tool wallet is made from one continuous piece of sheet metal, has a primary card isolation center which allows for easy access to your most used cards, and has a cash stem which provides a unique way to organize your cash and has the added benefit of securing your cash with the latch arm of the binder clip. The Edwin wallet also has an RFID blocking mechanism which protects against illegal RFID scanning of your credit cards.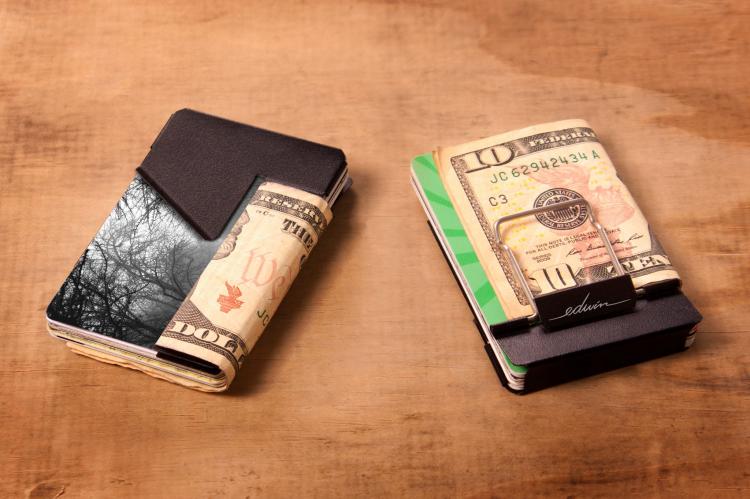 The Edwin wallet comes in two different versions, a basic version called the "Classic" that's just the basic version of the wallet which includes the RFID blocking, and another version called the "Classic Plus", which includes the bottle opener along with a variety of survival and multi-tools.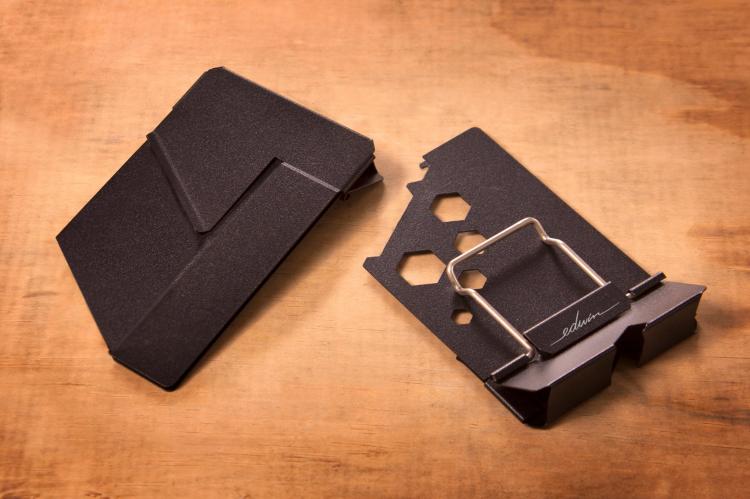 Here is a list of tools and features you'll get with the Classic Plus version of the wallet:
A clamp that can hold up to 15 credit cards/IDs
A cash arm that holds down your bills
A bottle opener
A Phillips head screwdriver
A flat head screwdriver
A set of hex wrenches (imperial sizing)
A bump tab on the top to prevent cash from slipping out
A cash stem that organizes your cash
A finish coating that prevents scratches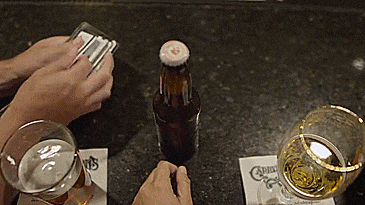 The Edwin multi-tool wallet is currently in a funding phase on Kickstarter with an estimated delivery date of January 2016, so go reserve yours now, or get more information on their website, and be sure to check out the wallet in action via the video below.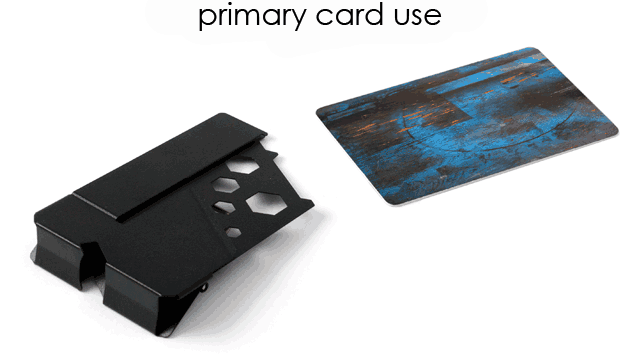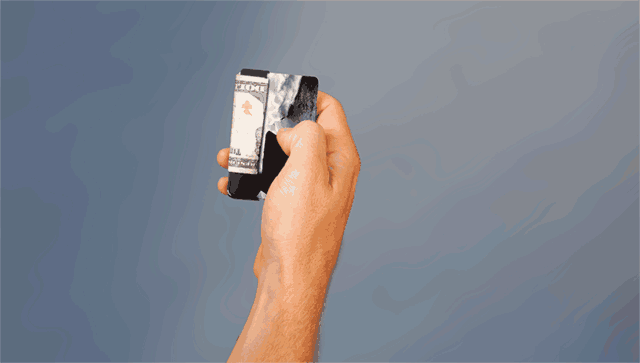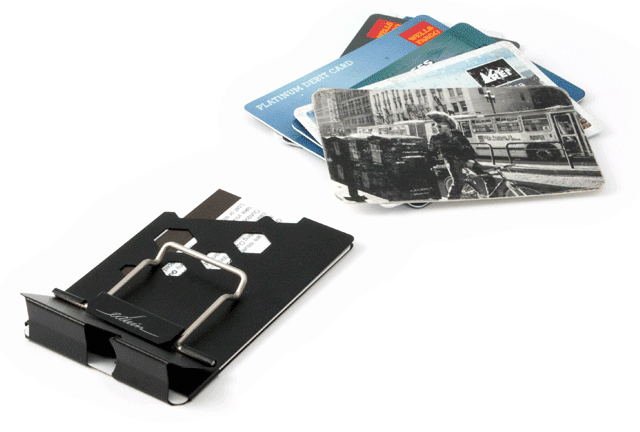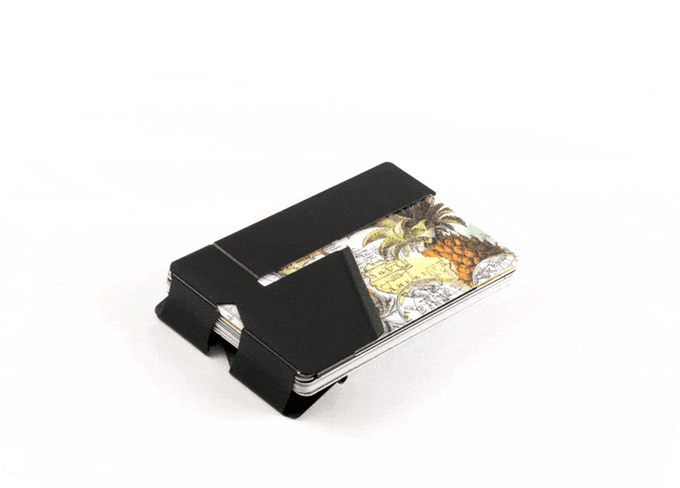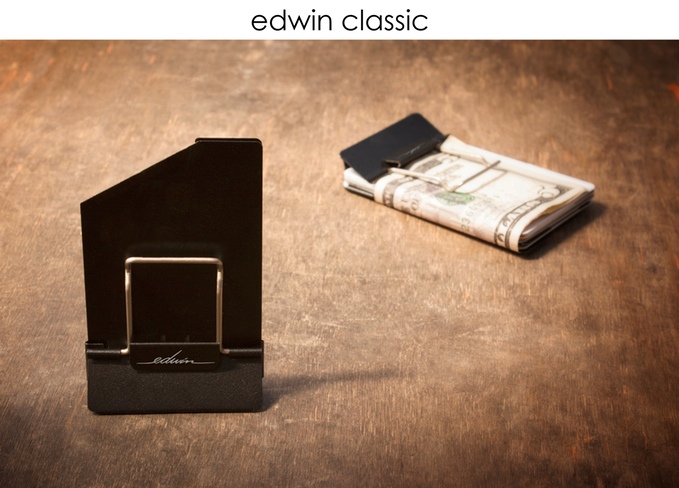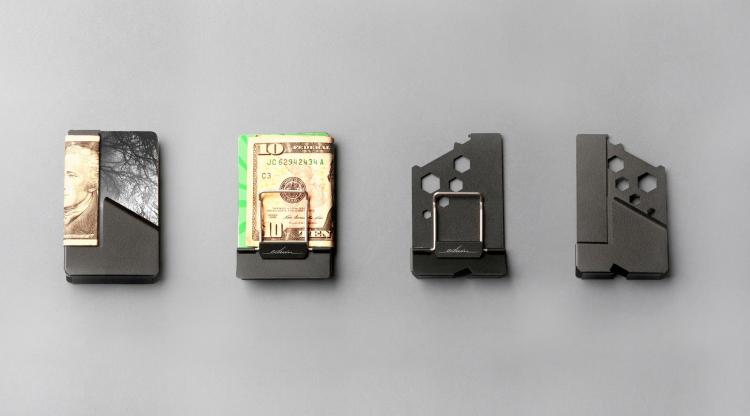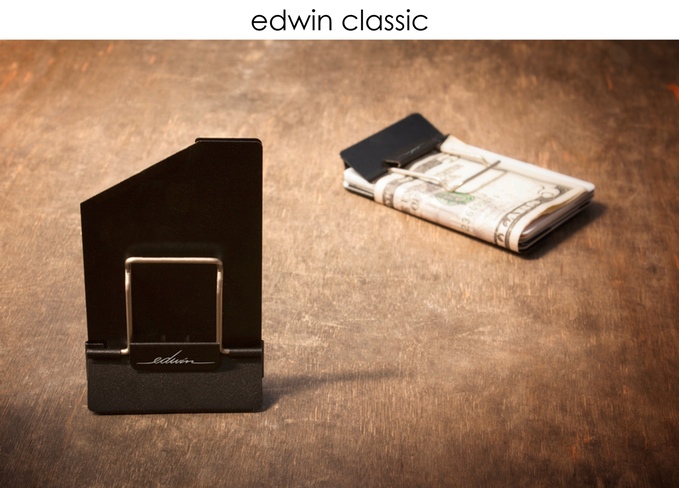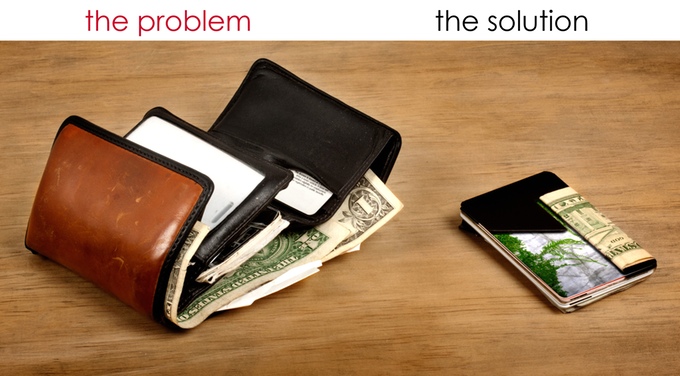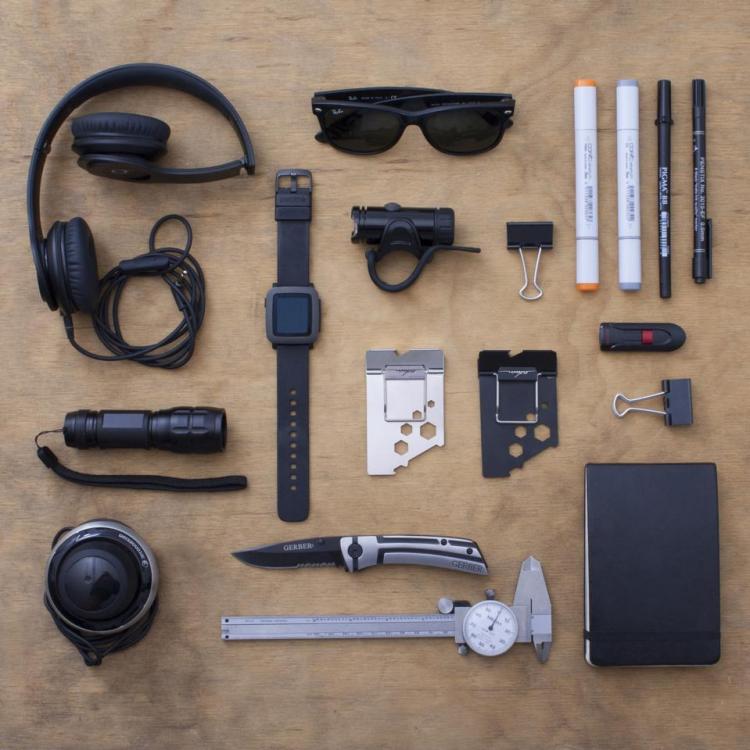 Subscribe To Our YouTube Channel