This Dog Car Zipline Keeps Your Doggo Safe While Still Letting Them Move Around
By Ryan on 09/13/2021 9:22 AM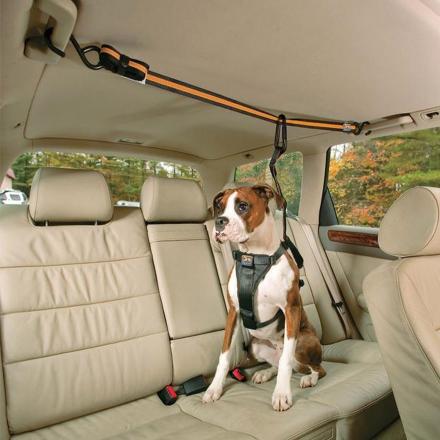 It's no longer controversial to admit that you prefer dogs over people. And why wouldn't you? You can swing 'em! Make 'em swear and even dress them up in little fishnet stockings! And with modern innovations like the PooPail even cleaning up their doo doo isn't too much of a hassle. With all of the love we have for these animals, it's no wonder we feel the need to keep them safe, especially when driving around town. So while it may be cute to stick your pup in a child's car seat in theory, it's much safer and more comfortable for them if you pick up one of these doggie ziplines for the car!
Kind of like a seat belt for your pup, the Happy Ride zip line leash is nondescript and can be easily installed in the backseat of your car. Just attach both ends of the zip line to either side of your car's interior and clip the tether to your dog's collar or harness.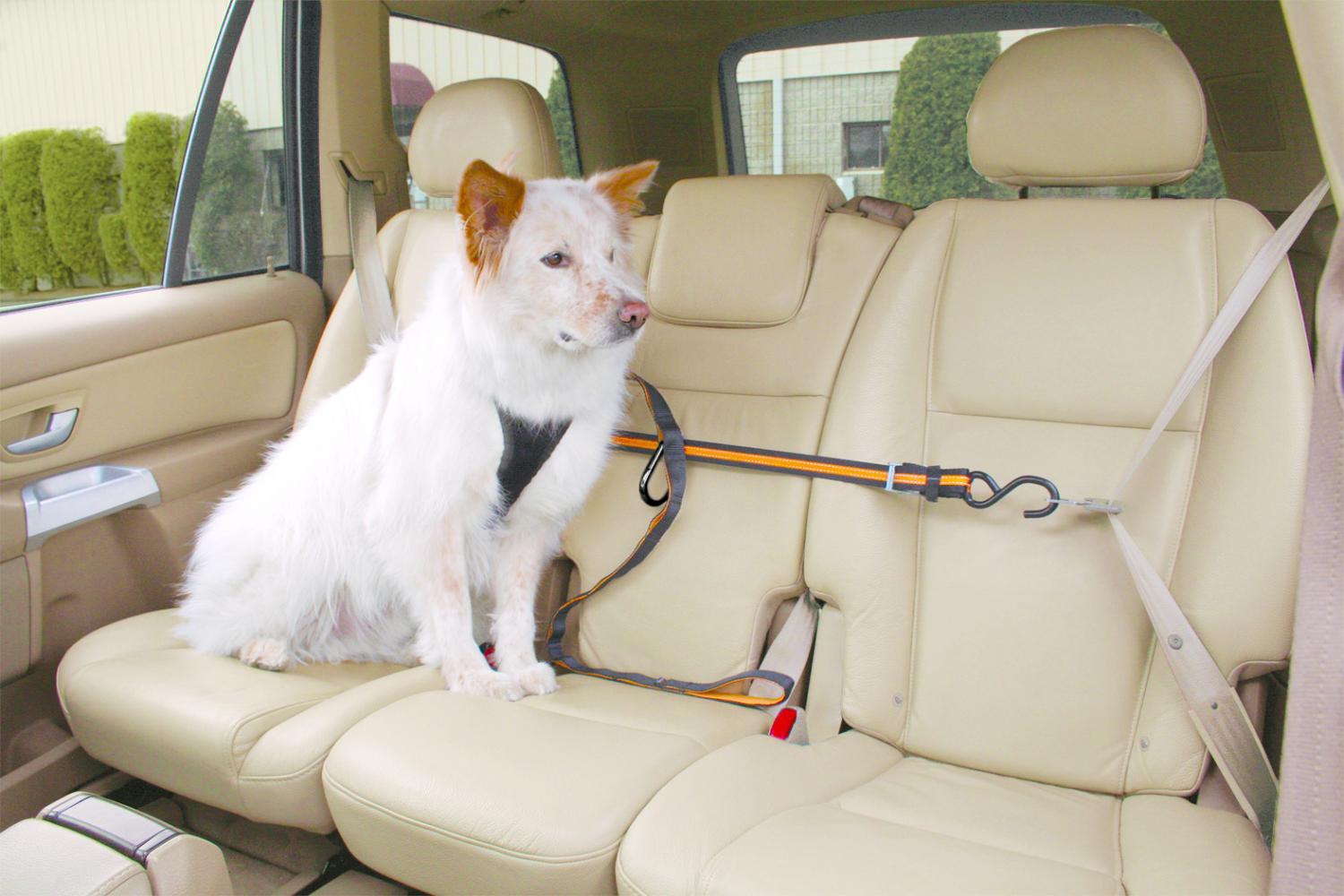 The dog auto zipline keeps your pet safely attached to the backseat and also prevents them from jumping up front to the driver's seat, where they might attempt to take the wheel from you and drive themselves to freedom.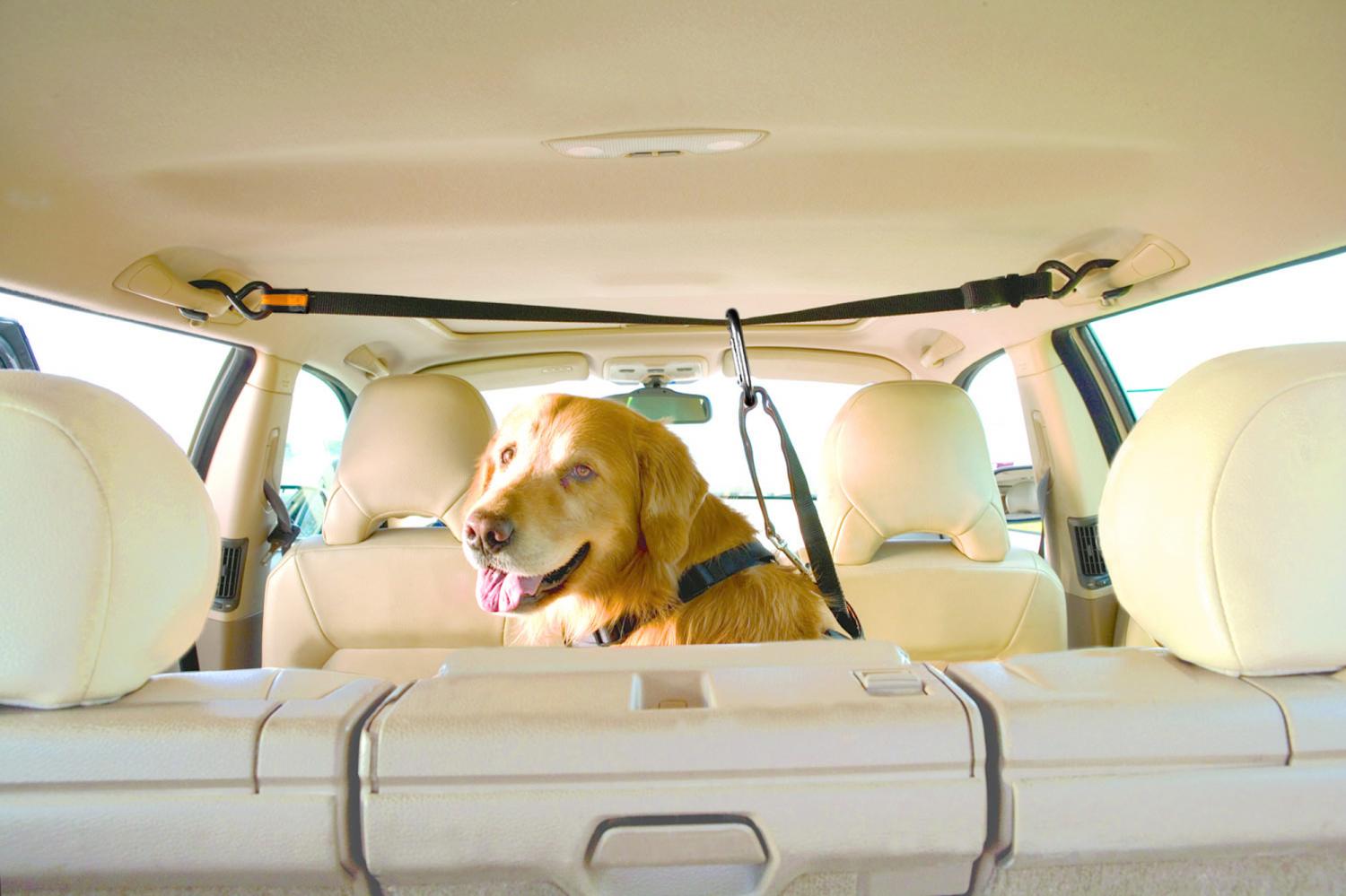 The dog zip line has a maximum length of six feet and the tether has a maximum length of three feet, meaning it will fit in almost any car. In storage, the entire device is only 30 inches long when stretched out!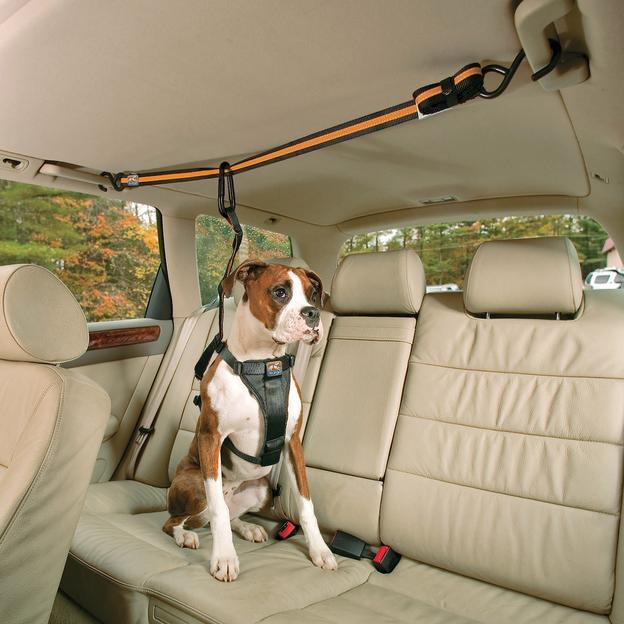 The Kurgo dog auto zip line leash has a durable nylon construction and is perfectly suited for any size canine.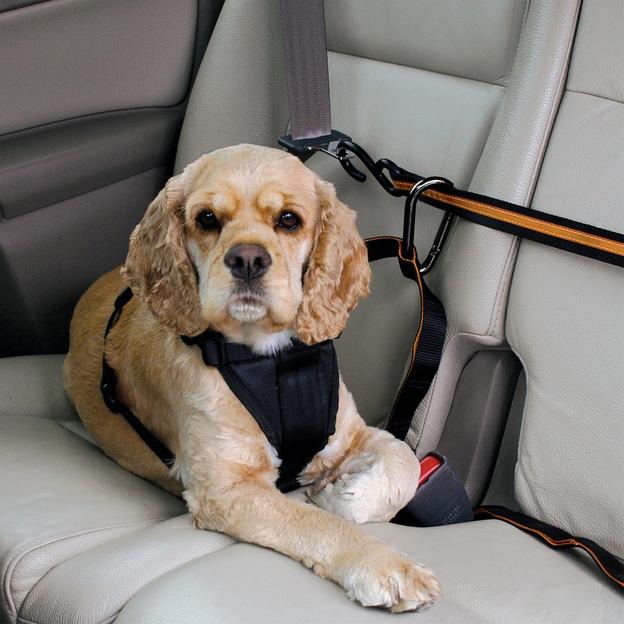 Need more reasons to buy the zip line leash for your pup? Don't take my word for it! Users are raving about the zipline safety belt for your doggo.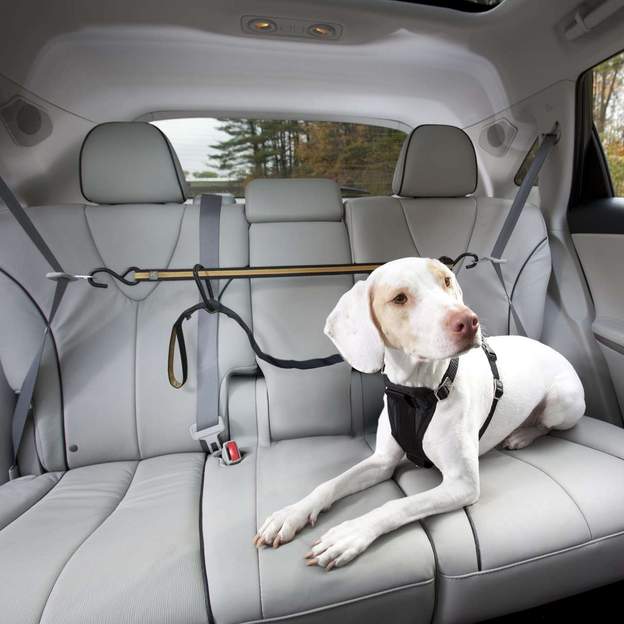 In a five star review, one customer named Kayleigh stated, "Works great. Easy to install. Keeps my dog securely in the back seat and still allows him the freedom to move around. Very happy."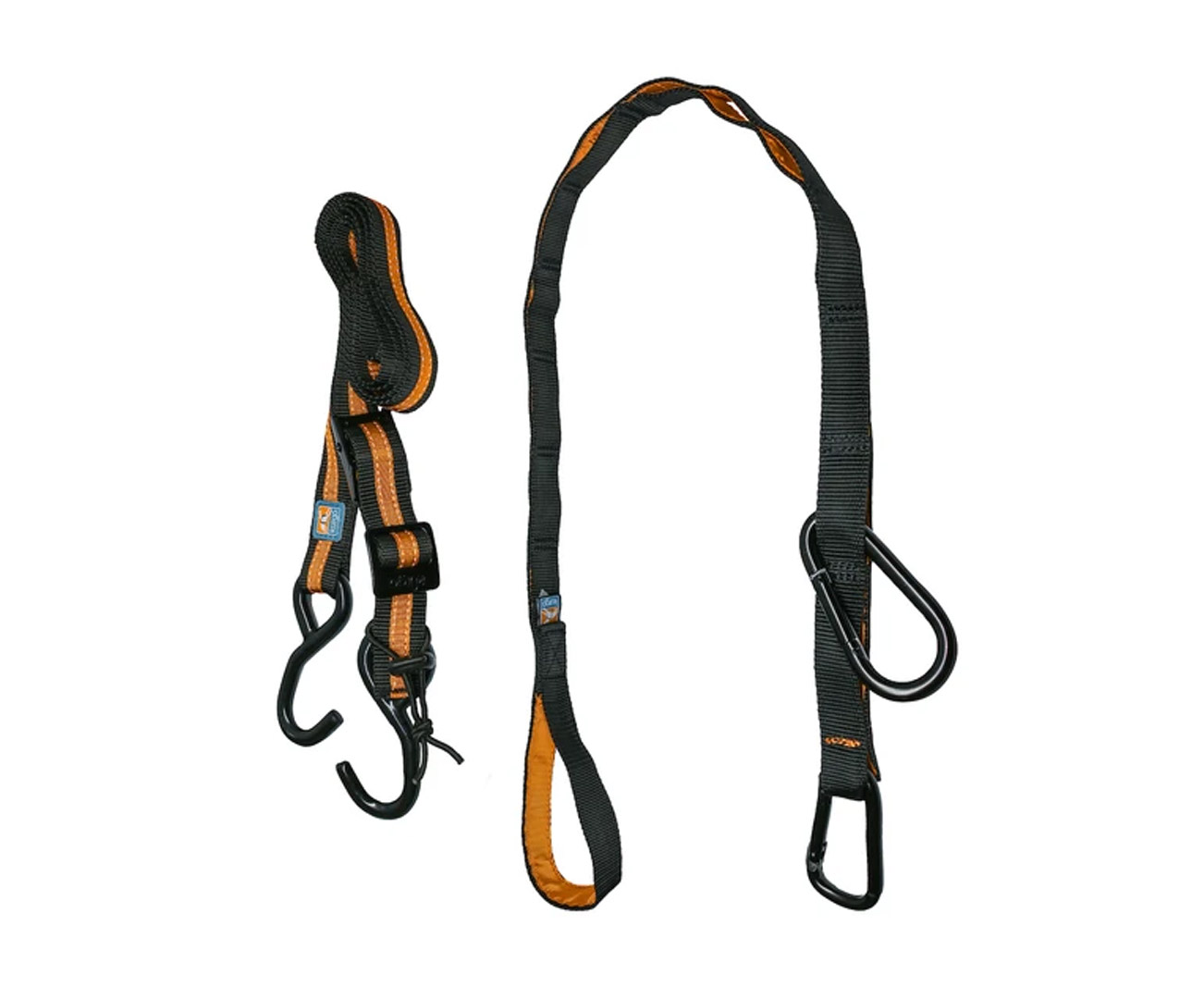 The dog auto zipline connects right to any existing harness that your dog is wearing! You can check out all sorts of dog harnesses on Amazon here to make sure you find the right one that fits your dogs exact size!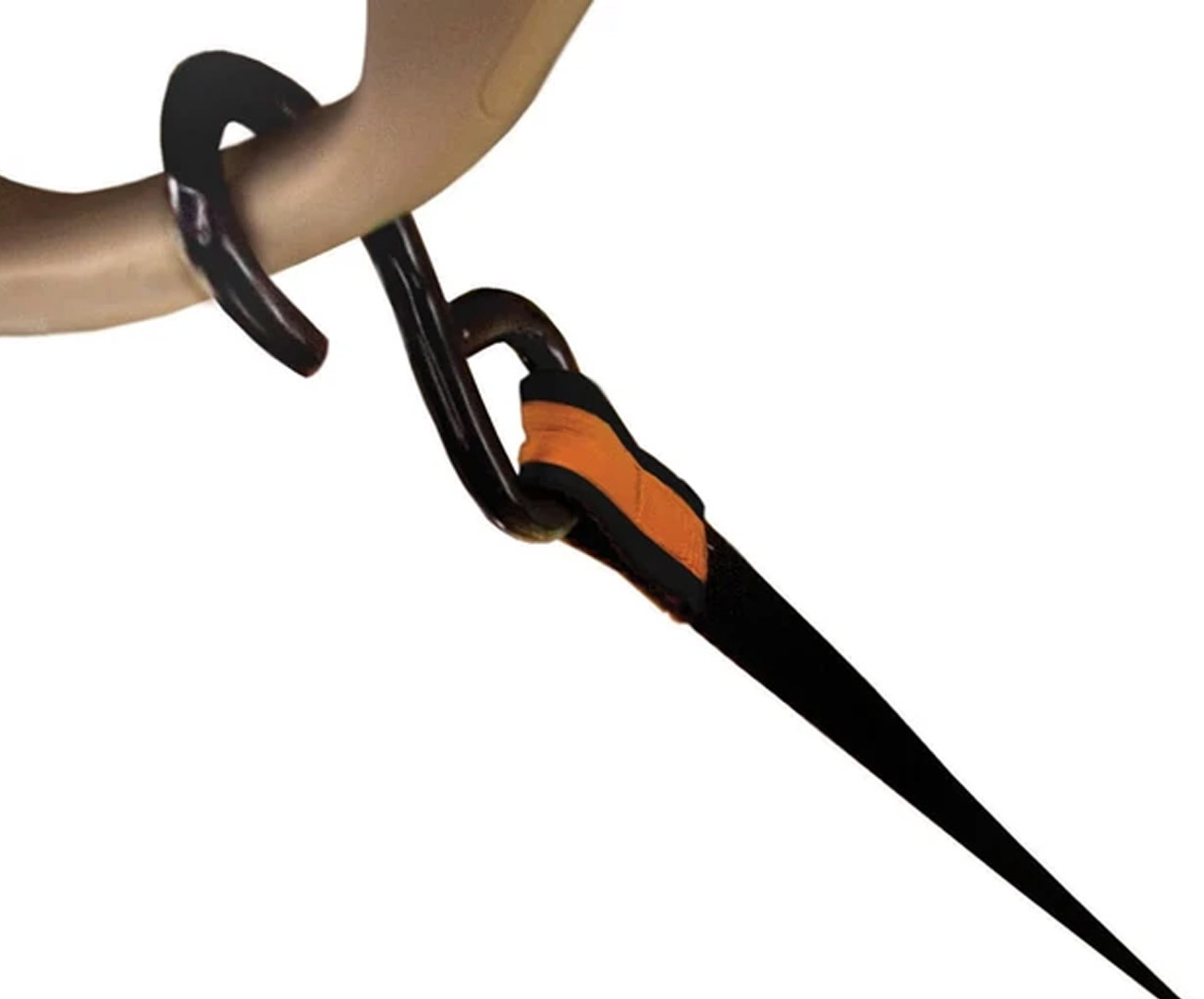 Do you want even more luxury and convenience for your animal? These folding dog stairs help your old or disabled doggos into the car with ease!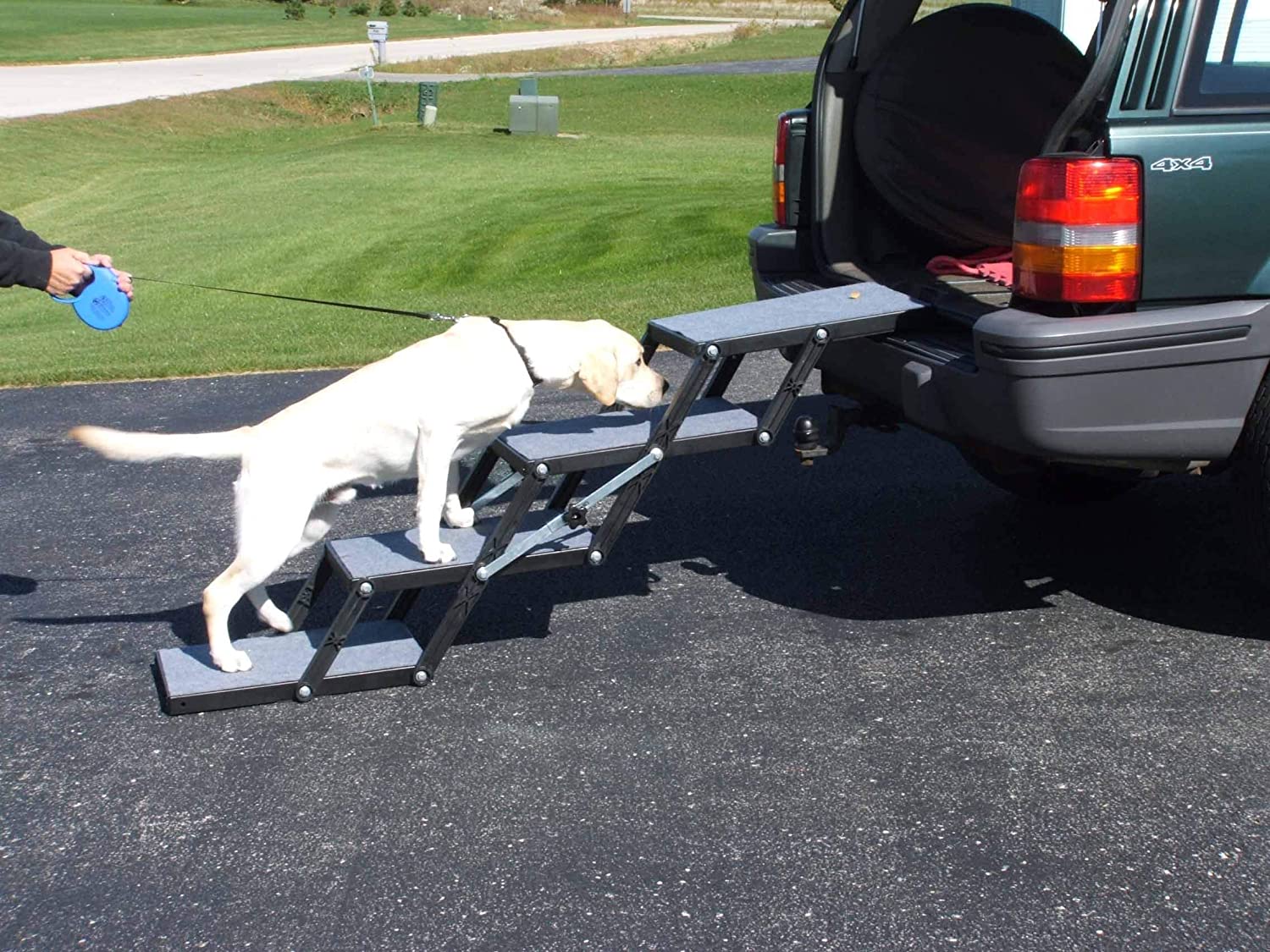 The width of the dog car zipline is also fully adjustable to fit practically any car/truck/SUV size!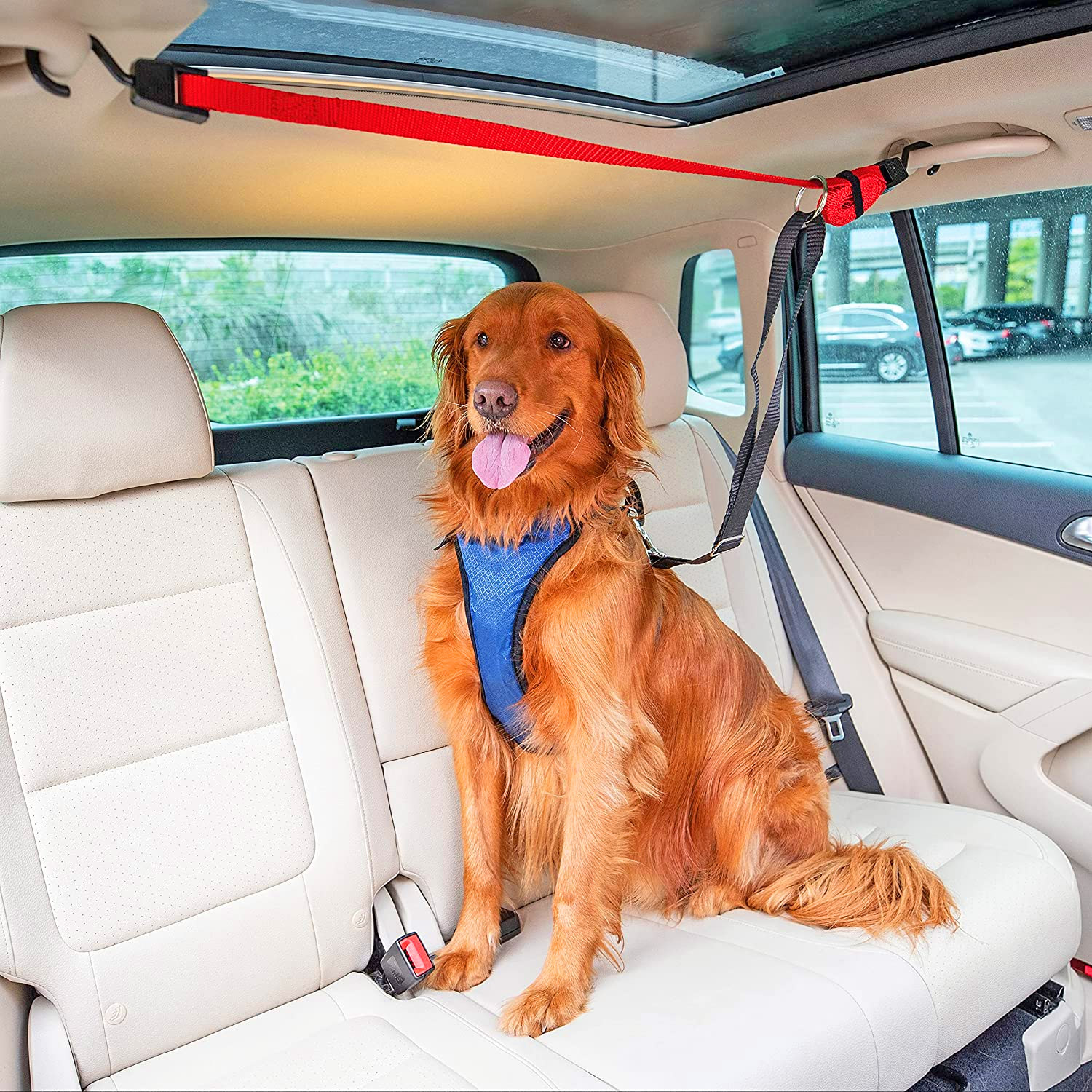 Get this version here
Check out the dog car zipline by Kurgo in action via the video below!
Subscribe To Our YouTube Channel