These Dinosaur Toilet Paper Holders Are a Must For Any Dino Loving Kids Bathroom
By Ryan on 05/13/2023 4:16 PM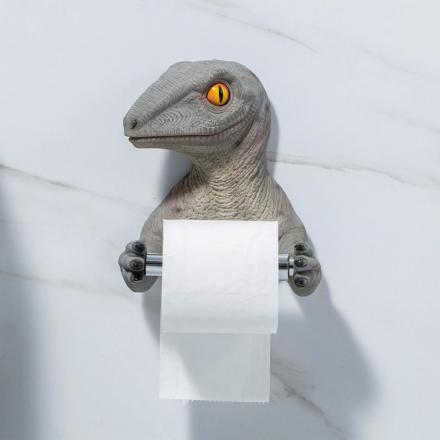 I don't know about you, but when I'm using the restroom, I'd rather not simply pull toilet paper off of a boring old toilet paper holder. Nope, I'd much rather be handed my TP by a Storm Trooper, or pull it off the handle of Thor's hammer. Is that weird? Well, get over it, because today I'm taking things even further with these realistic dinosaur toilet paper holders from Etsy.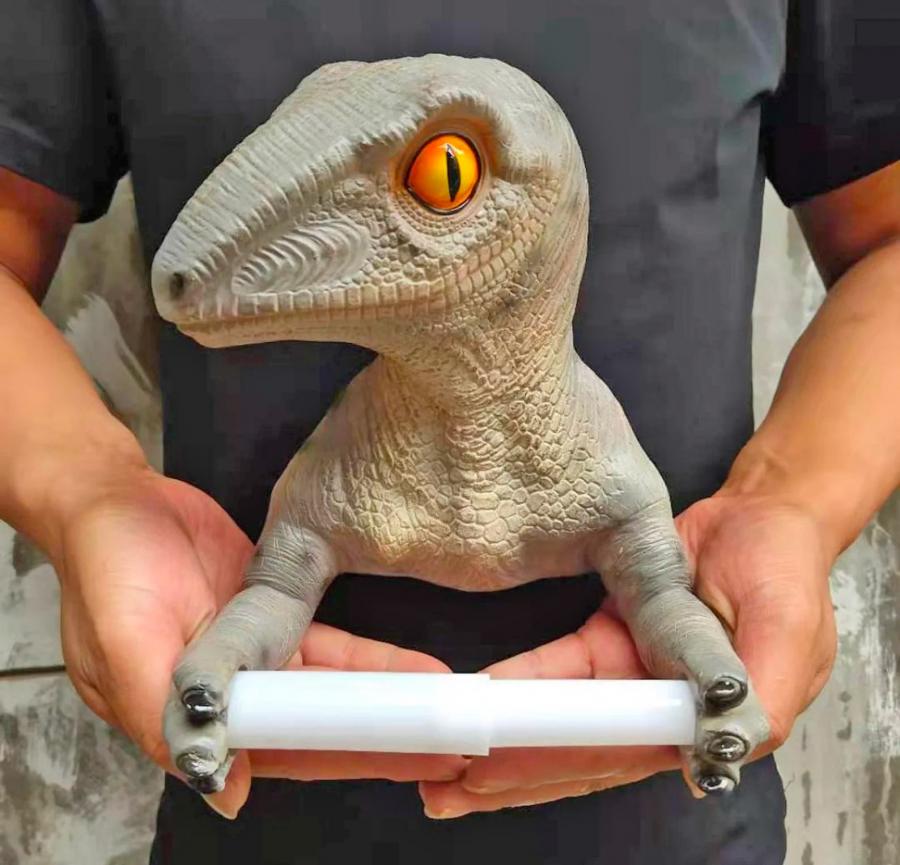 Kind of like the wall decoration that features a velociraptor bursting into the room, these TP holders make you feel like you've stepped onto the set of a very polite version of Jurassic Park. Instead of getting chomped on by a T-rex, the dino is politely handing you a few squares of 3-ply. I'd watch that movie any day!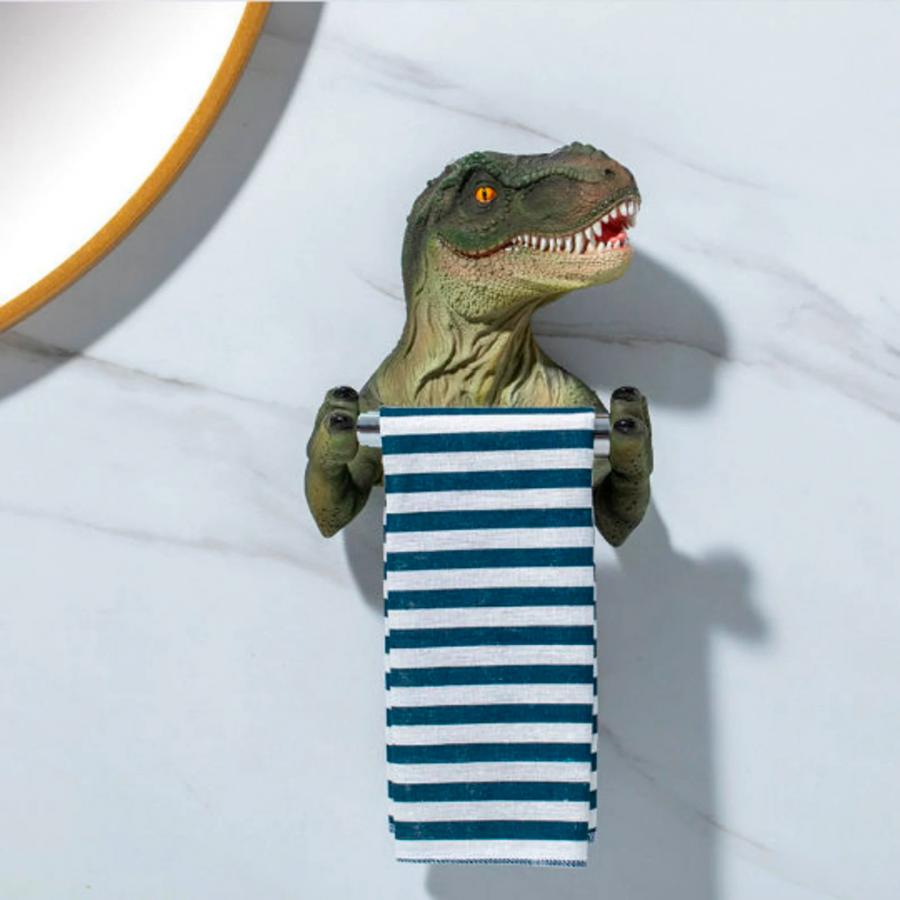 Designed and sold by the Etsy store RealNaturePure, these dinosaur toilet paper holders are constructed from resin and measure 9 inches by 5.1 inches by 7 inches. Regardless of whether you choose the Velociraptor or T-Rex design, you'll get free shipping and a wall mounted TP holder that's perfect for any dino fan.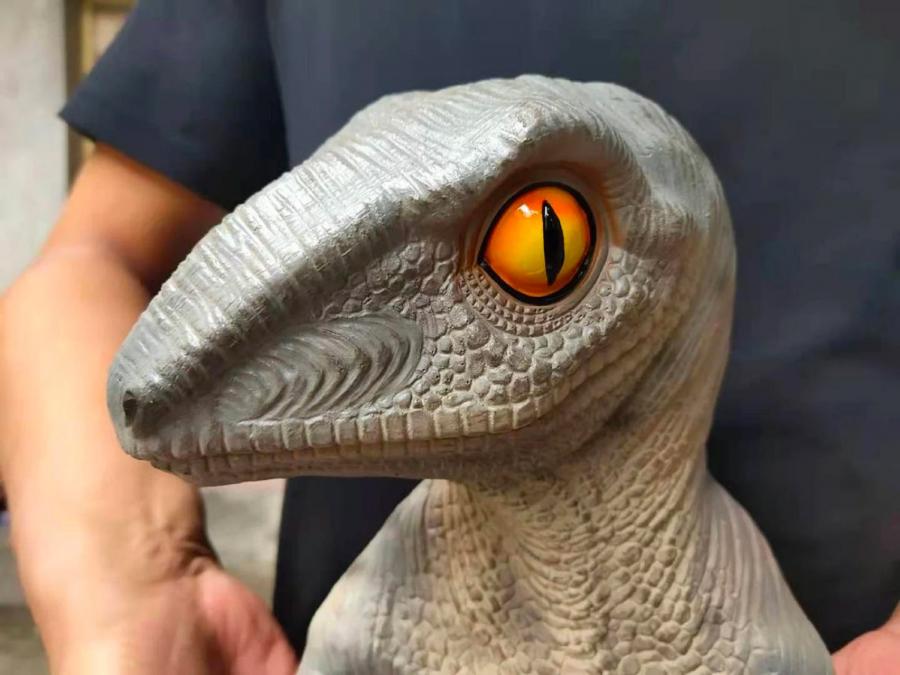 Each toilet paper holder is extremely detailed and fully colored, and both dinosaurs are kind of turning their heads away (out of politeness, I'd imagine). The back of the holders feature a metal hole for mounting and two strips of durable adhesive to ensure a firm connection with the wall.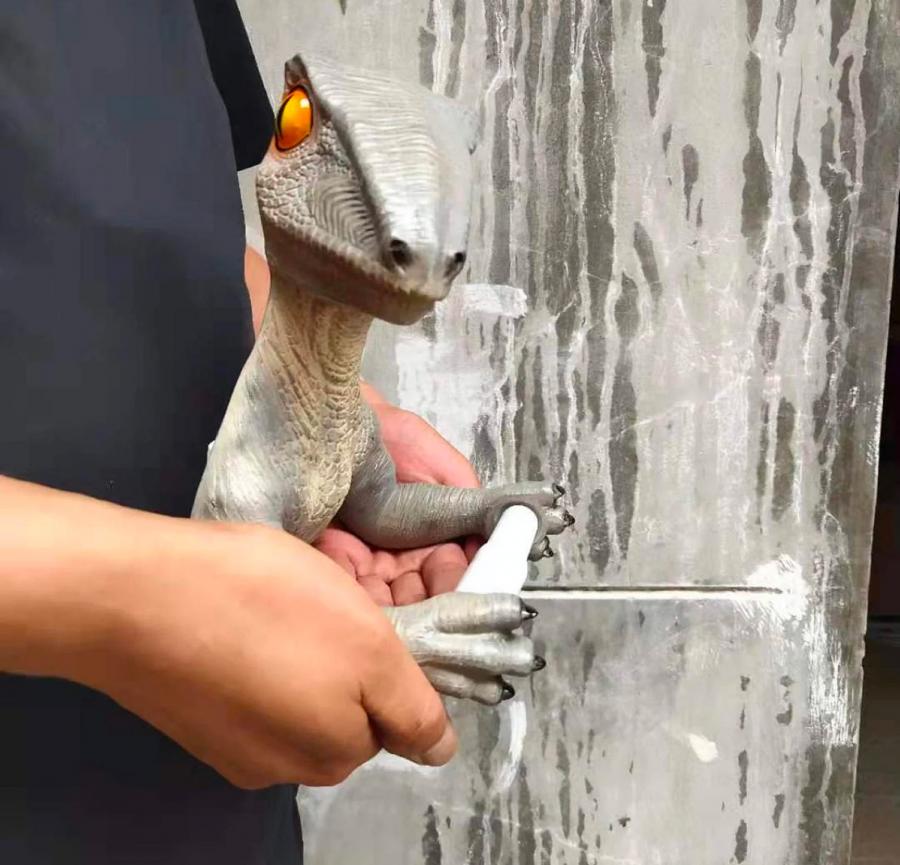 The Hong Kong-based Etsy store has received glowing reviews for its prehistoric TP holders. The store itself has made over 9,000 sales and maintains a 4.8 star average. Not too shabby!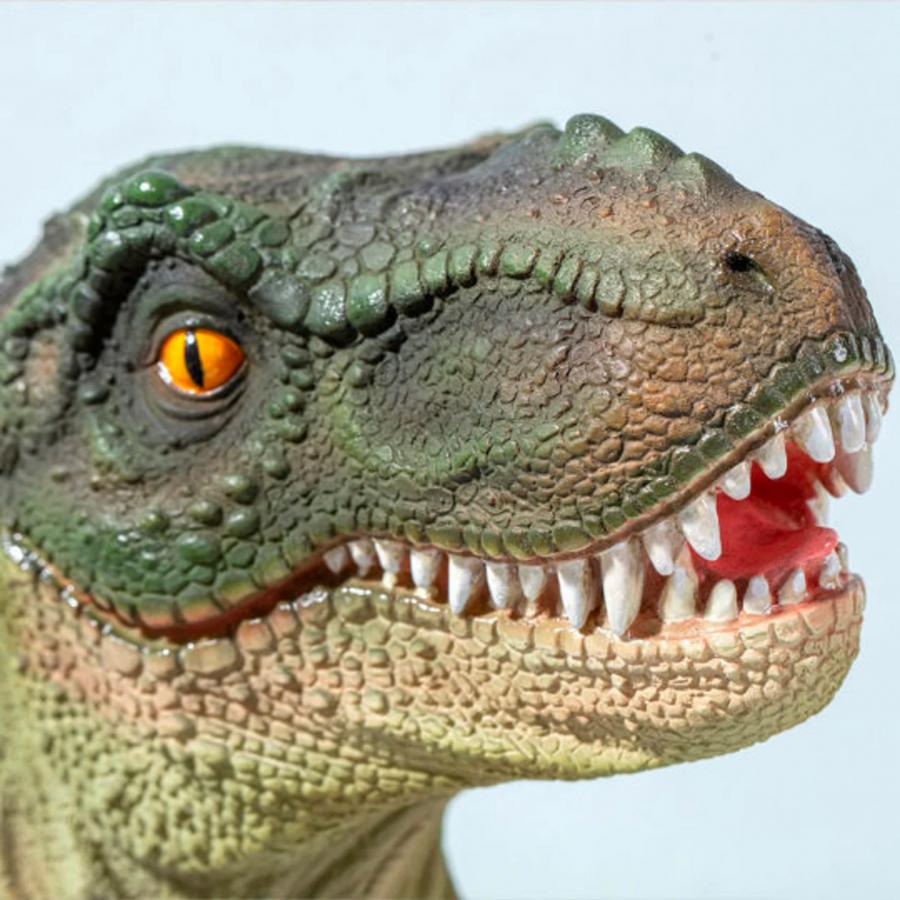 One review, left by a customer named Petra for the Velociraptor version, stated, "OMG! I LOVE this. The toilet roll holder is a little bigger and sturdier than I expected, but it's so hilariously quirky. It's fantastic and I've already had people ask where I got it from. Such a unique find."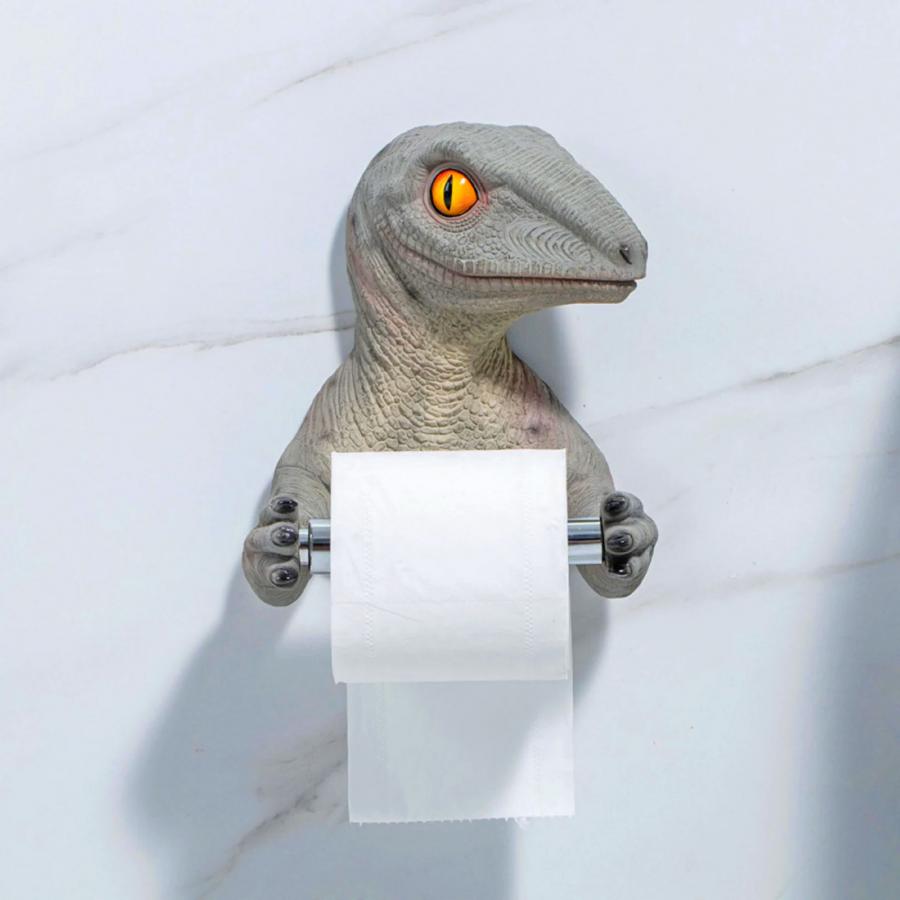 The dinosaur paper towel holders easily attach to any wall using the included 3M adhesive strips along the backside of each dino!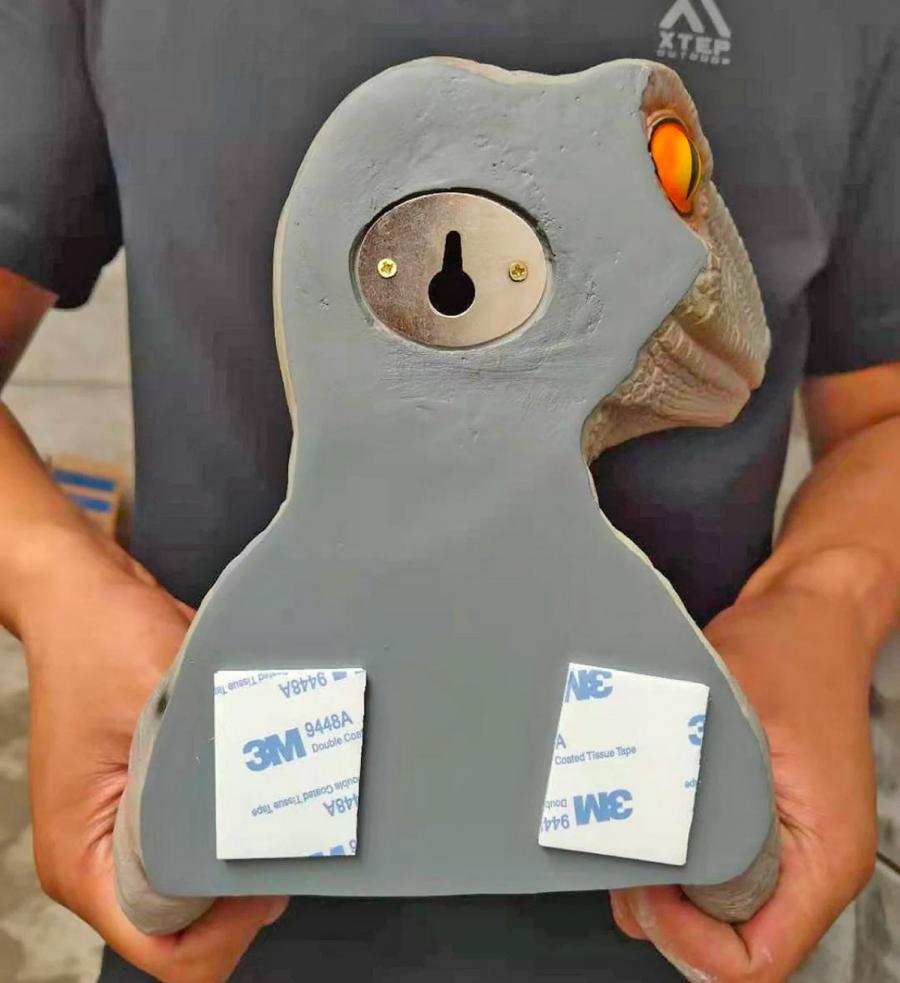 Though, each dino toilet paper holder also has the option to mount to your wall using a screw or nail.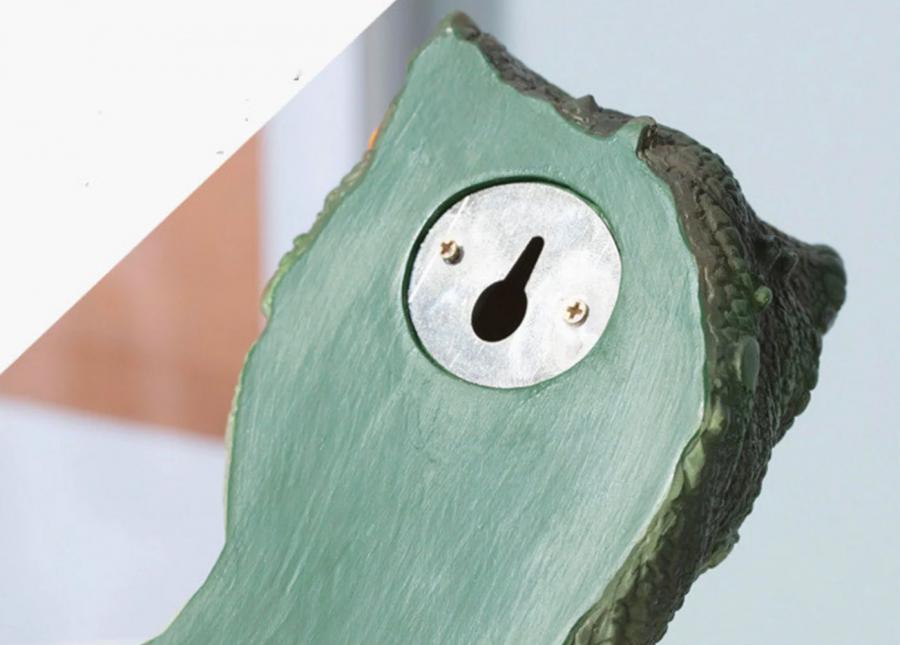 Both dinosaur toilet paper holders are selling for around $80 bucks (a discount from the usual price of $89), and RealNaturePure even offers international returns!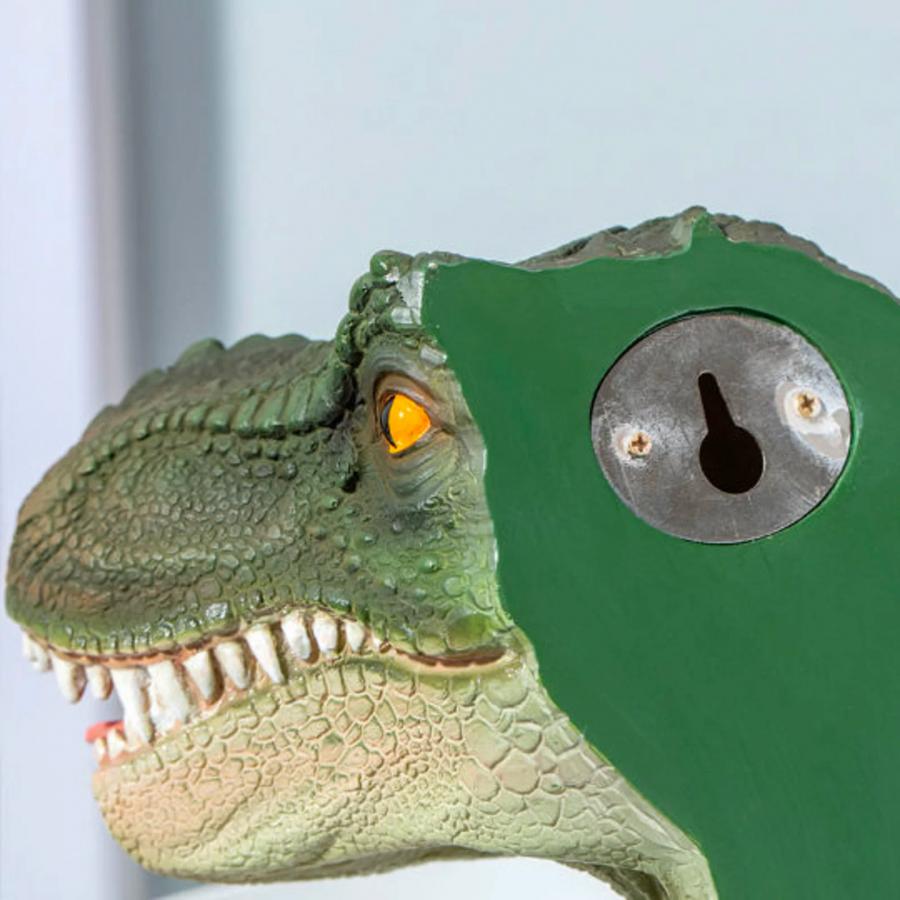 If you or your child is more a fan of long necks or Brachiosauruses, you may want to check out this long neck paper towel holder that can also hold up to 3 rolls of toilet paper!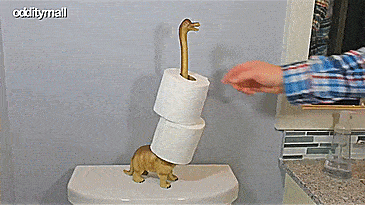 Source
There's another shop that sells a T-Rex skeleton toilet paper holder if your kids are more into fossils and dino skeletons!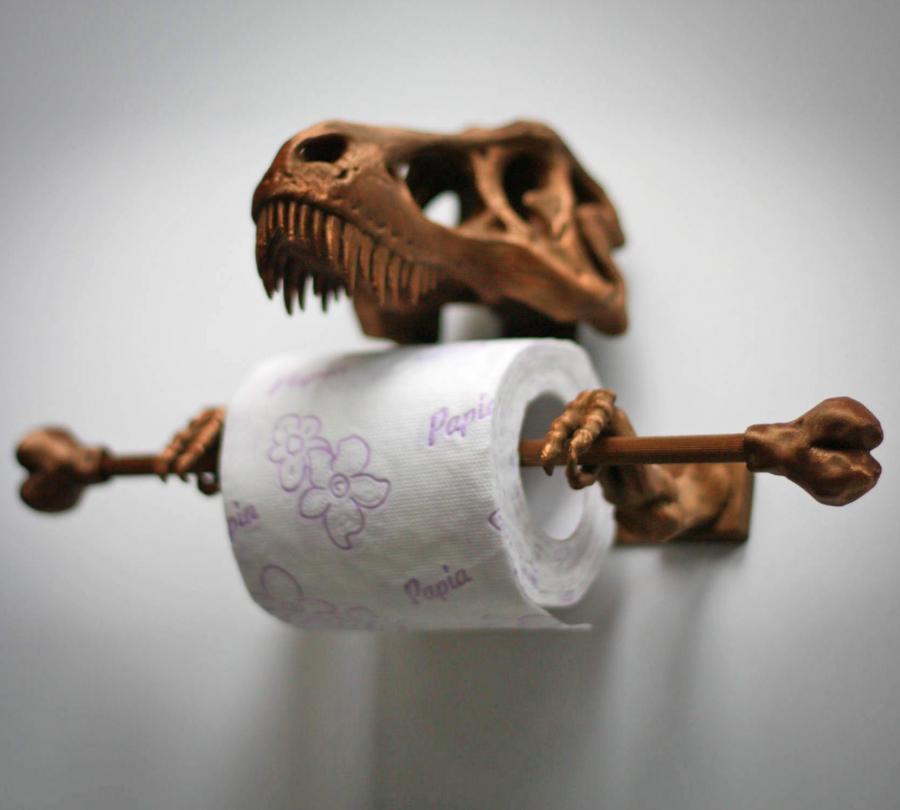 Source
Even though this one's not a dinosaur, we just couldn't help but share this hilarious dolphin toilet paper holder that we found!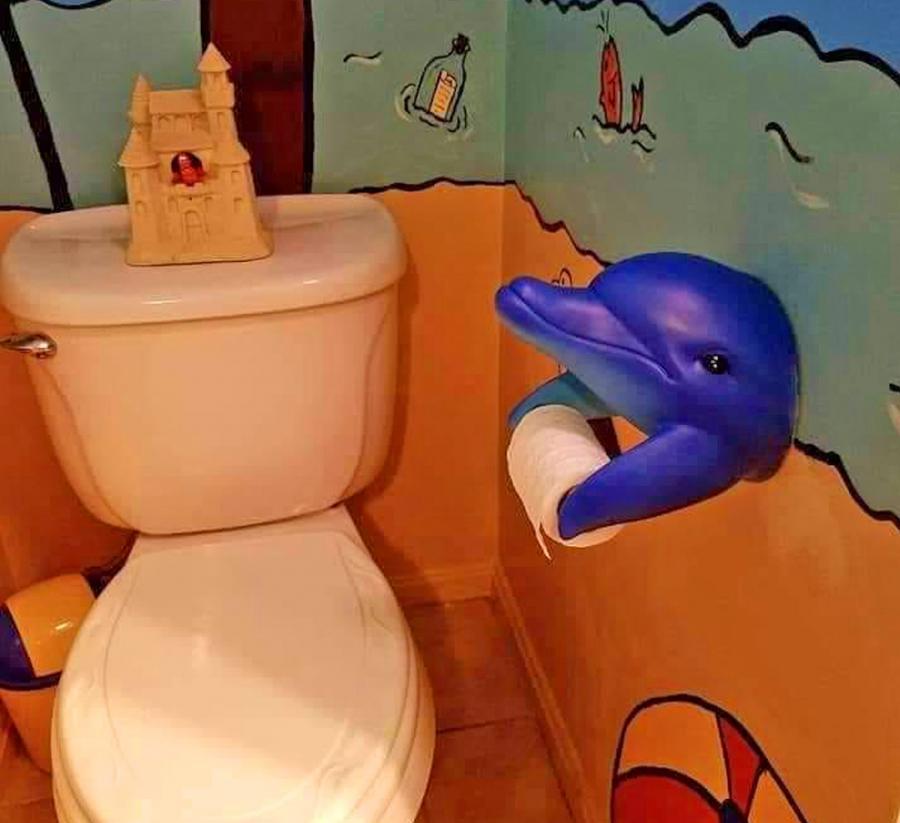 Source