This Stormtrooper Toilet Paper Holder Belongs In Every Star Wars Geeks Bathroom
By Ryan on 10/13/2021 12:13 PM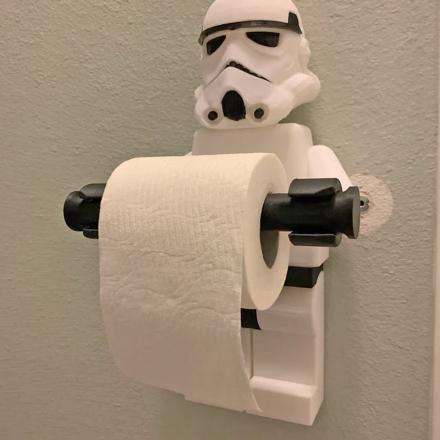 Over the past century, humankind has experienced several technological advances triggered solely by competition. The space race! Microsoft vs. Apple! Bezos vs. Musk! And now, perhaps the most exciting competition of them all - the toilet paper holder race. We're not here to pick sides, but we have seen some pretty impressive toilet paper holders over the last few years. Who can forget wringing their hands as the dolphin TP holder was unveiled to the public? Or the sense of pride you felt when you first saw the wonder that is the toilet paper medieval knight?

Versions: Stormtrooper | Darth Vader
Today, it's time to brace yourself once again for another toilet paper holder innovation. I'm so honored to introduce the Star Wars Storm Trooper Toilet Paper Holder! Created and sold by Sandoz 3D Prints on Etsy, this toilet paper holder is designed to resemble the infamous imperial minions from the Star Wars franchise in LEGO mini-figure form.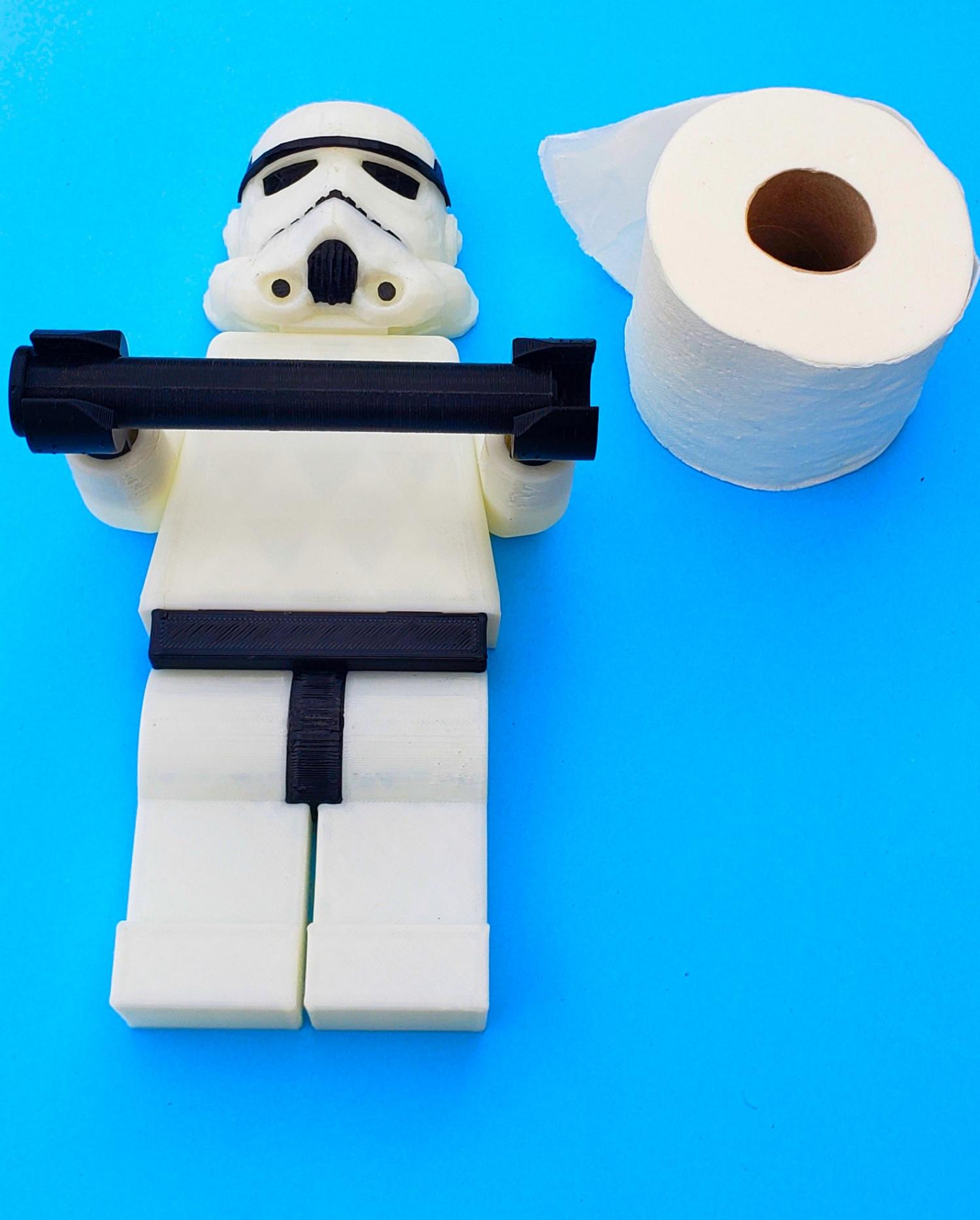 A must-have for any Star Wars or LEGO fan, this stylish toilet paper holder is quick and easy to mount using screws or lag bolts. For an additional fee, you can also order the toilet paper holder with a mounting bracket that can be easily attached to your bathroom wall using 3M Command Strips.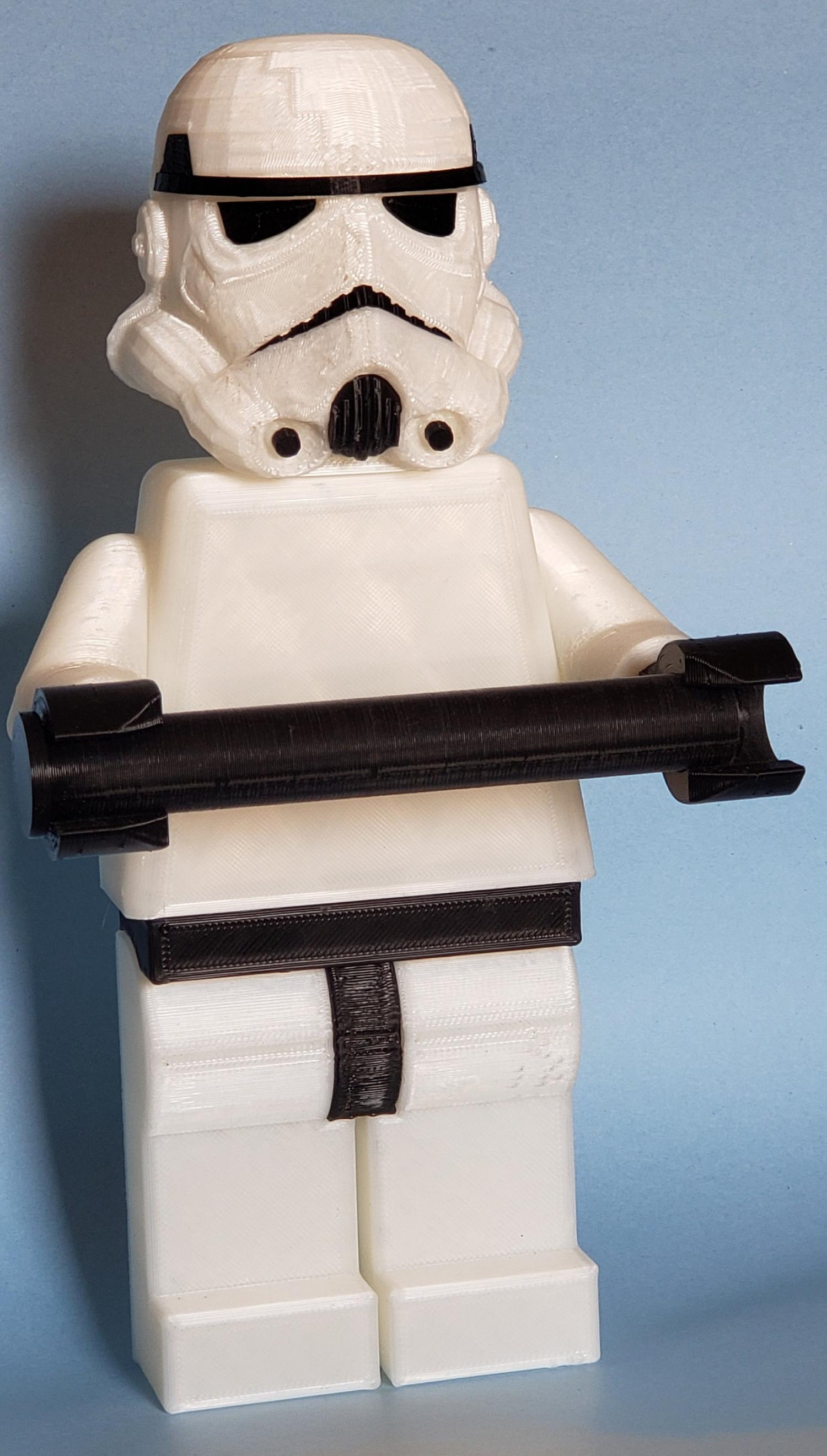 Each Stormtrooper toilet paper holder is individually 3D printed to order and shipped to your doorstep, meaning every toilet paper holder will be one of a kind and unique to you.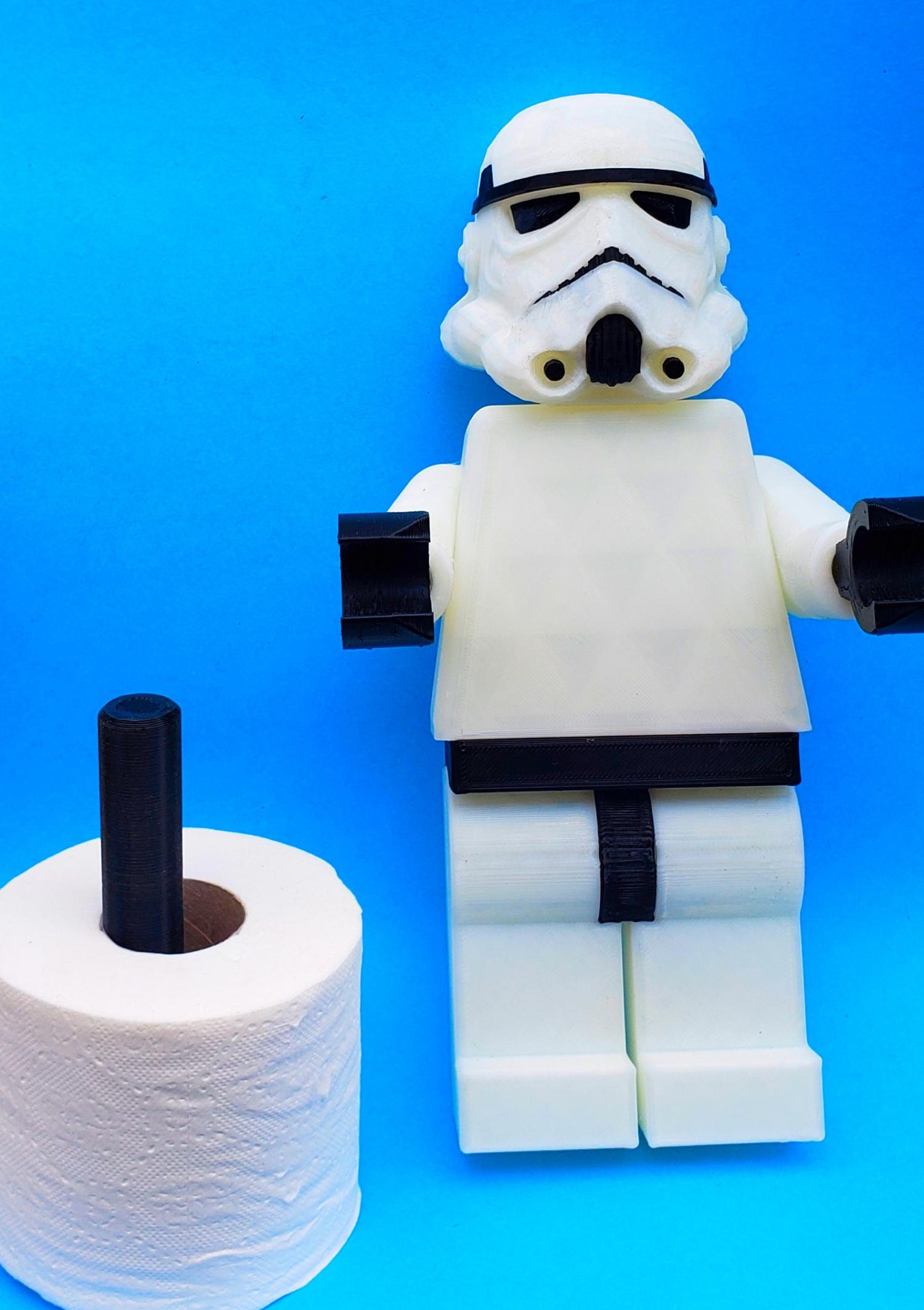 Anybody who loves to embrace the dark side while sitting on the toilet will appreciate a Star Wars themed toilet paper holder from a galaxy far, far away (or Canada, I guess).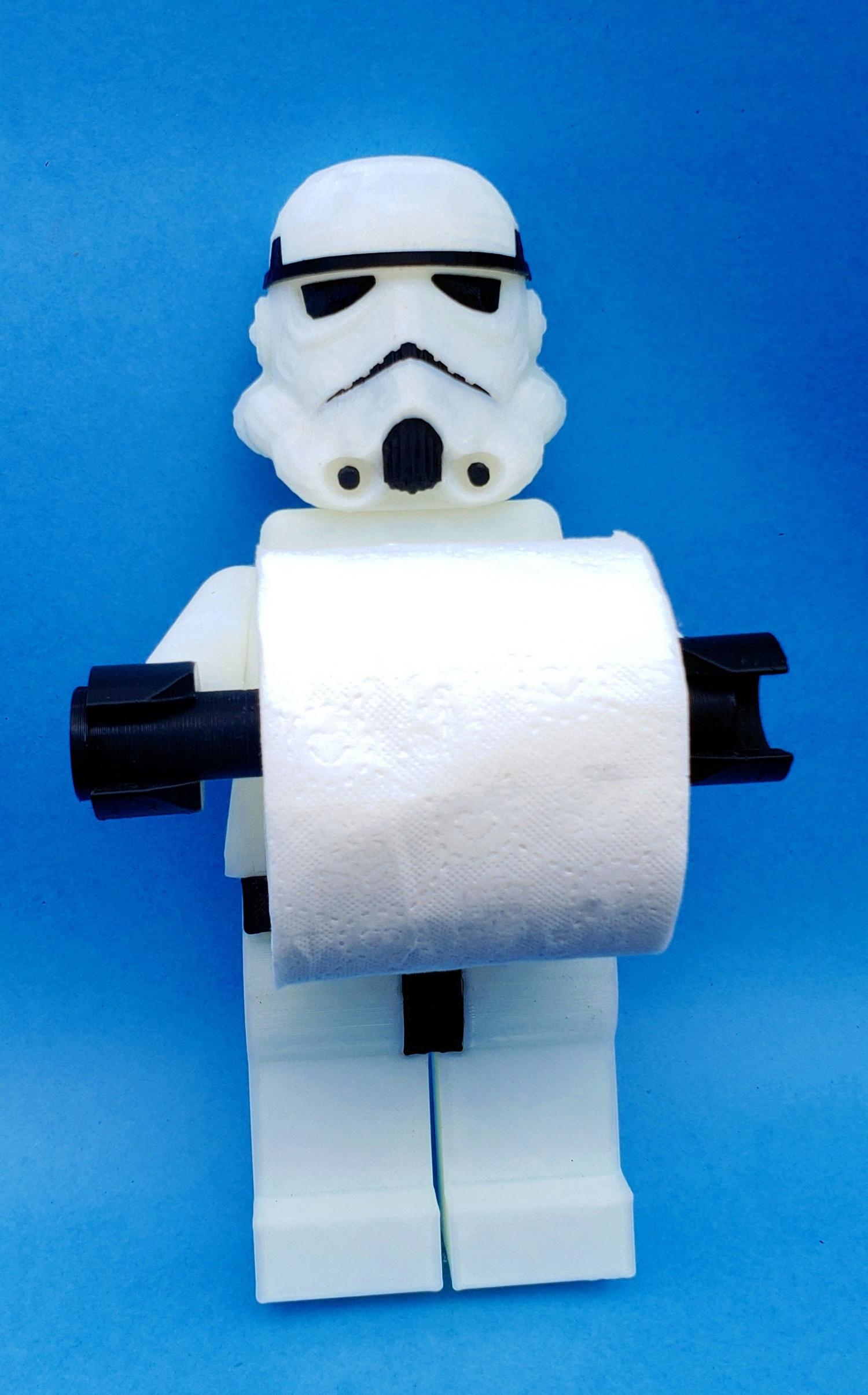 For a LEGO Storm Trooper toilet paper holder without the mounting bracket, you can expect to pay a little over $57 USD!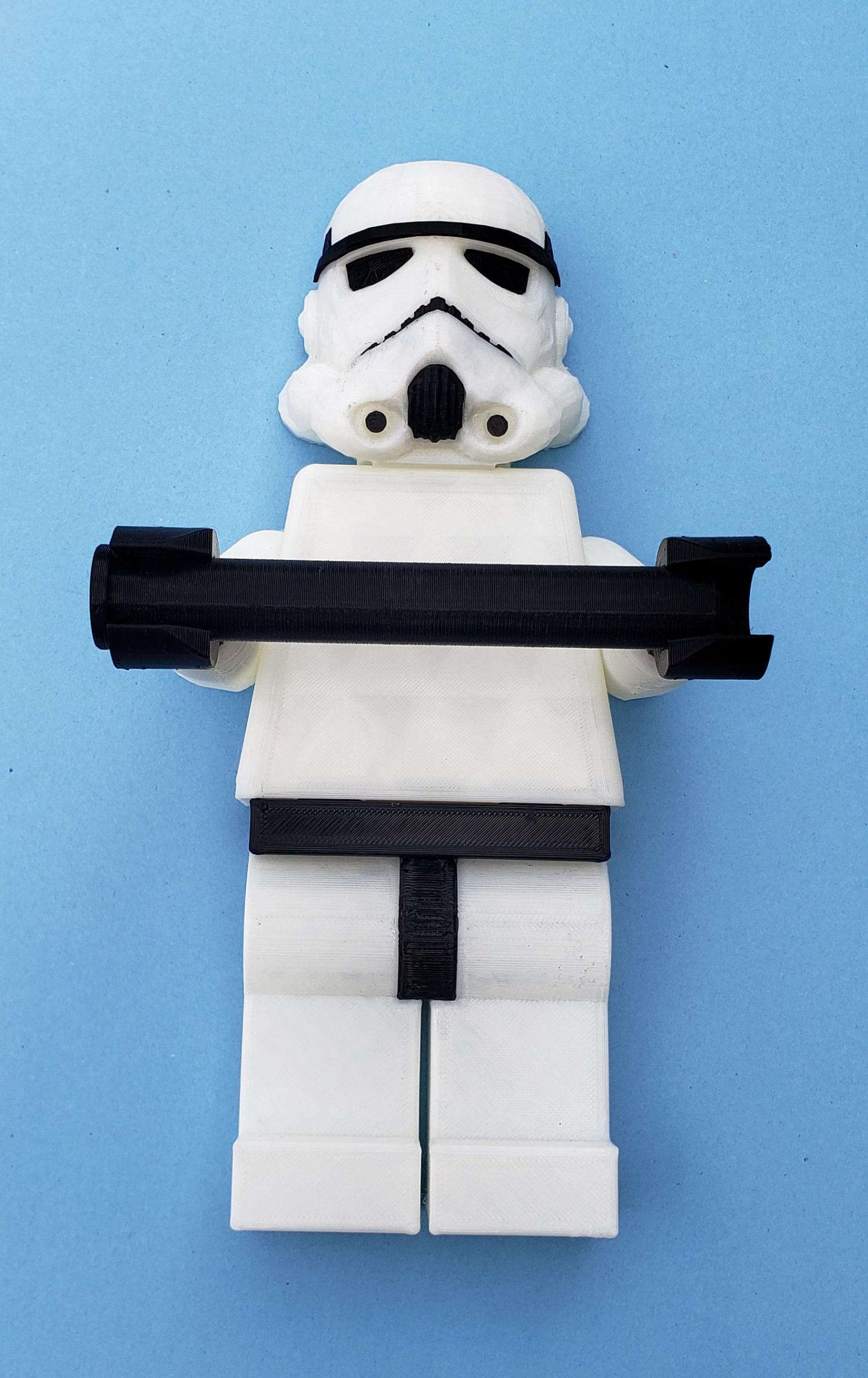 Are you loving the look of this toilet paper holder but you want something a little less villainous? Sandoz 3D Prints also sells toilet paper holders that are designed to resemble famous characters like Luke Skywalker, Captain America, and Deadpool.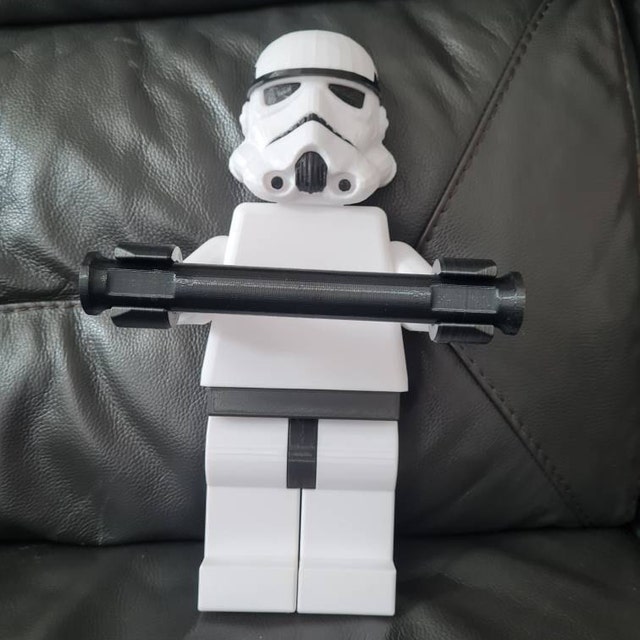 Customers on Etsy are just as pleased with these TP holders as I am. In fact, the seller behind Sandoz 3D Prints, a 3D printing master named Colin, currently holds a 4.9 star average with over 640 sales.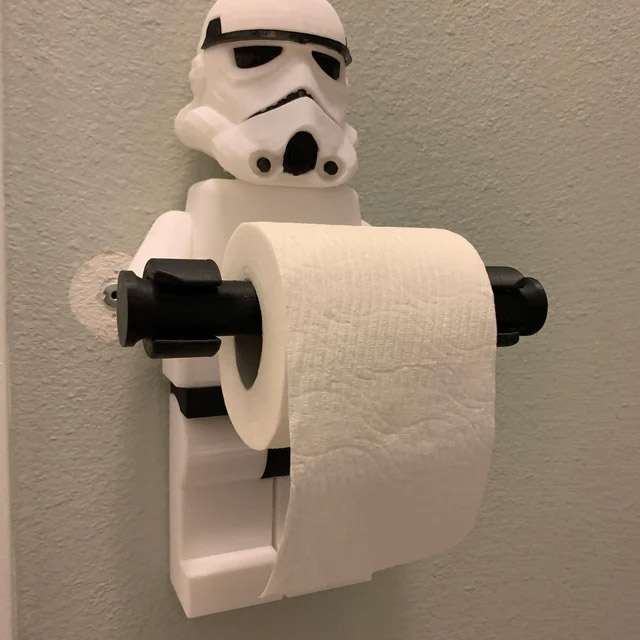 As one happy customer named Matt put it, "Wow, Wow, Wow. I am so pleased with my Stormtrooper. Great quality at a great price. I'm in the UK so it took some weeks to arrive but well worth the wait. Colin has been superb with his communication. Thank you."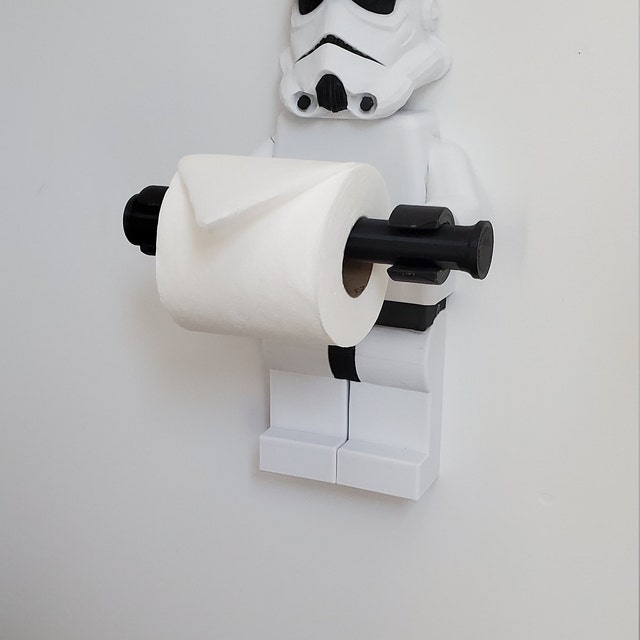 The same company also offers a Darth Vader toilet paper holder! Get that version here!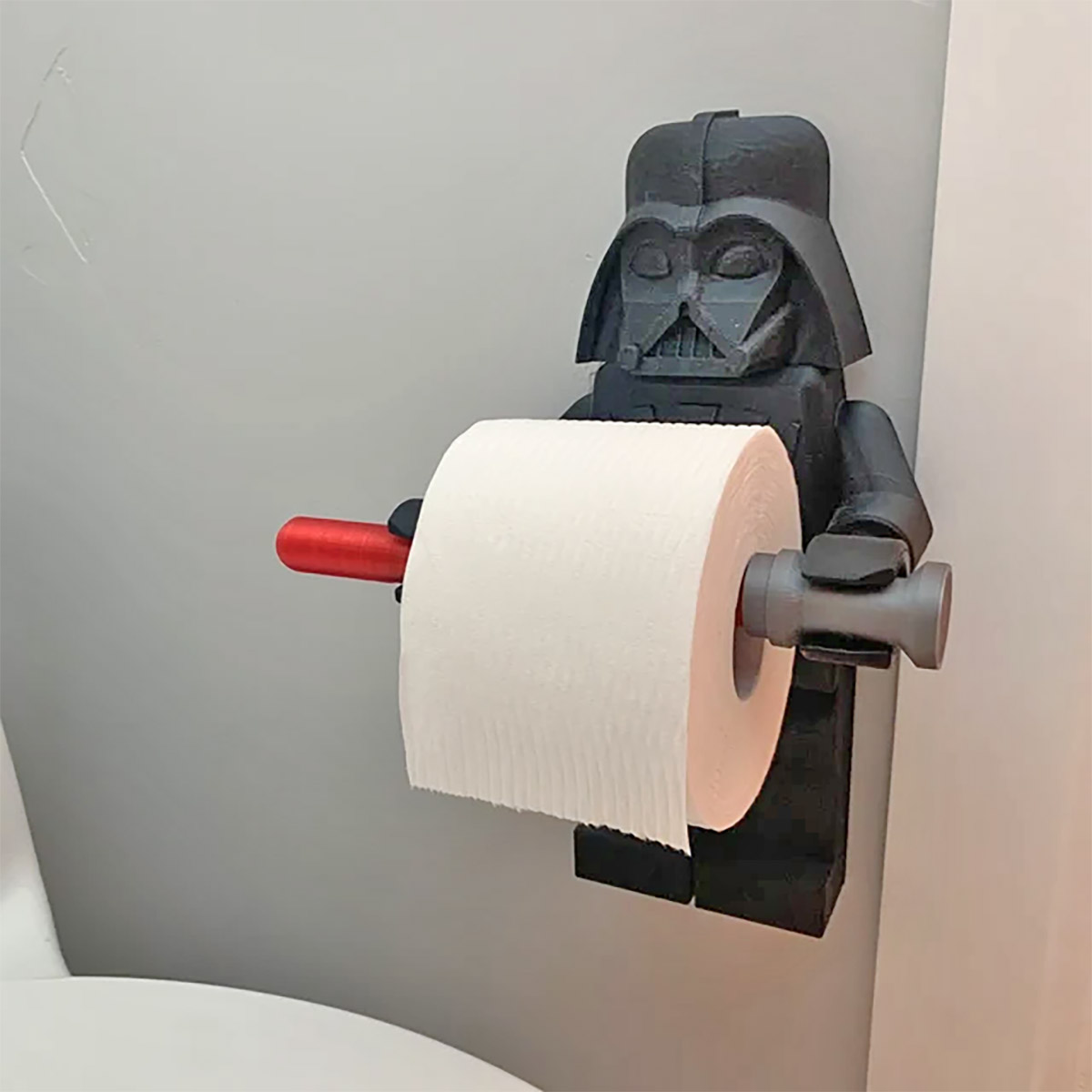 The Darth Vader toilet paper holder is also 3D printed using Biodegradable PLA Plastic!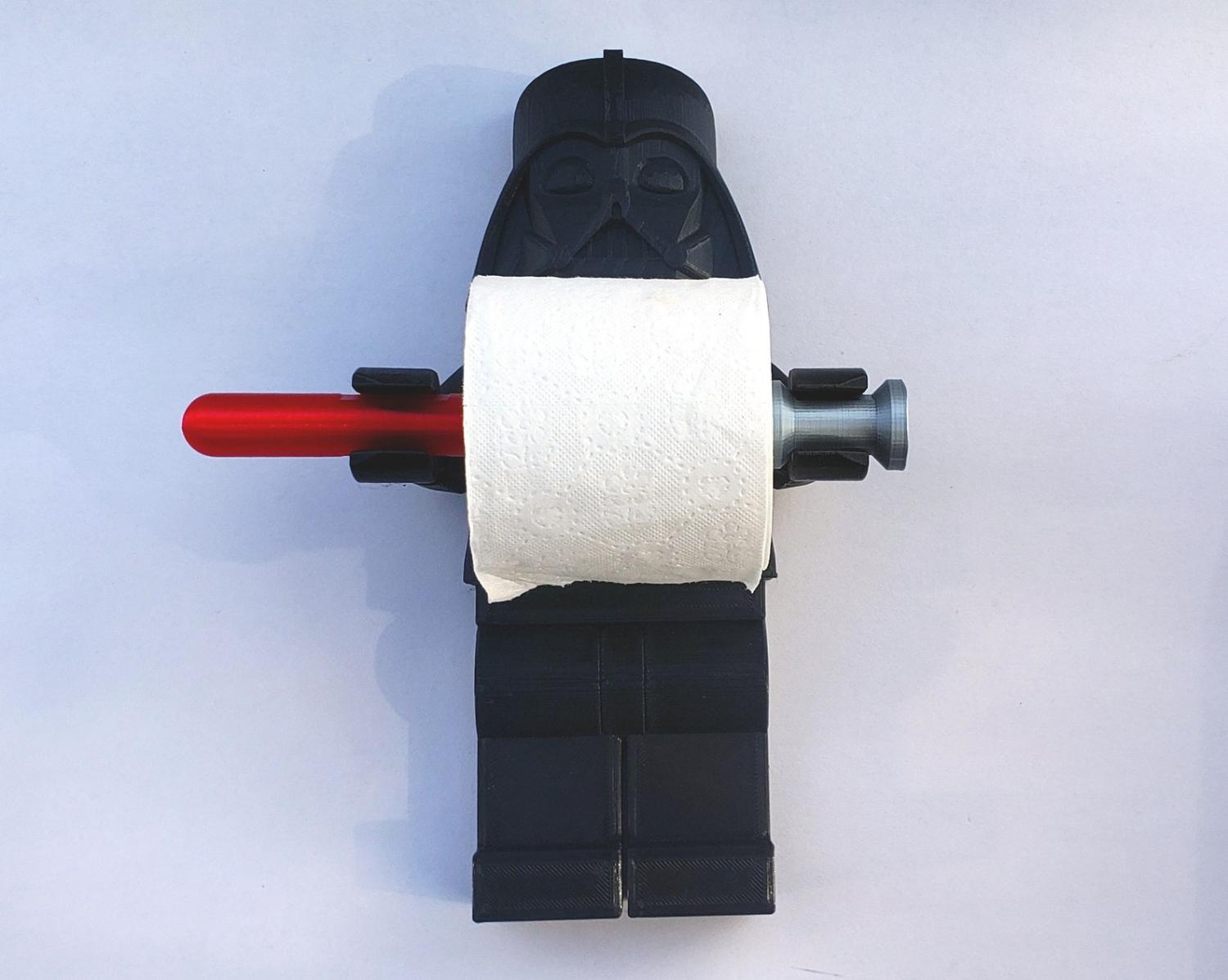 The Darth Vader toilet paper holder mounts to your wall the same way, and you can optionally include the brackets in your purchase!