This Medieval Knight Toilet Paper Holder Will Protect Your TP While You're Away
Date Published: 11/10/2021 1:27 PM
You can't trust just anyone to hold your toilet paper for you, but one person you can trust to do the job, is a knight. They're loyal, faithful, and willing to do the job for thy king no matter how smelly the task. This Medieval Knight Toilet Paper Holder is a Knight in shining armor that you can mount to the wall in your bathroom and he will hold your toilet paper for you while you defecate like a true king.

Versions: Knight | Dragon | Gargoyle
Claim thy throne as thy own, while ye servant do as thou wilt before ye breeches turn brown. The knight toilet paper holder is hand-cast using real crushed stone bonded with durable designer resin which gives it a super realistic look.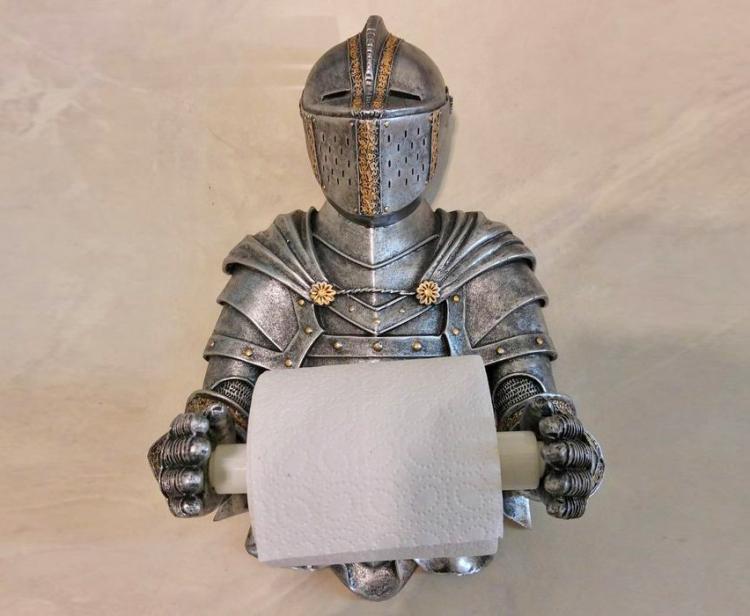 The knight toilet paper holder is hand painted, and finished with pewter to make it look like real shining armor, it weighs 4 lbs, and measures 7 inches x 13 inches x 9 inches.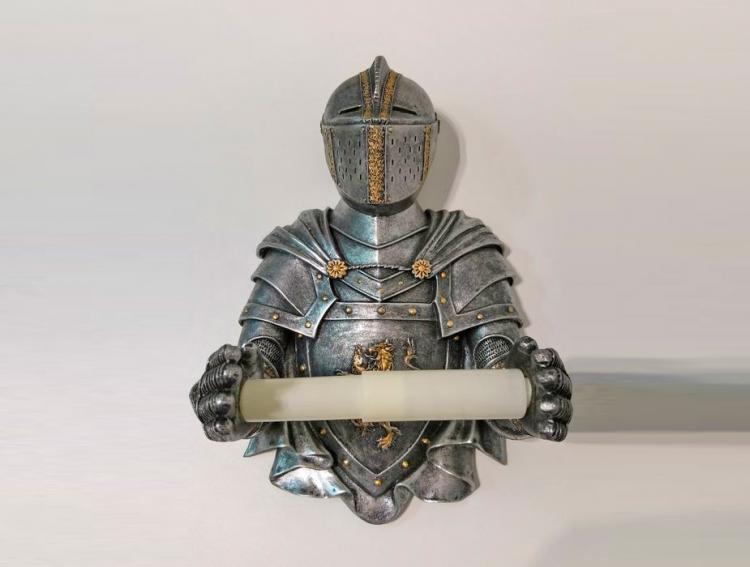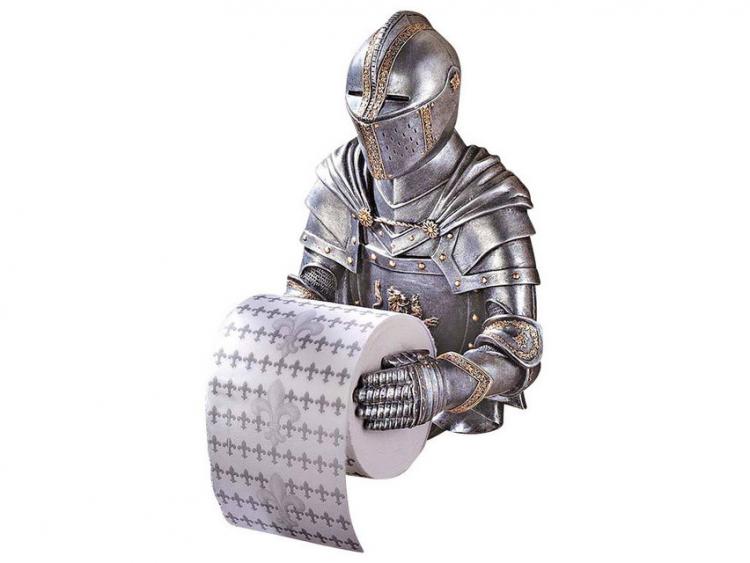 Not only is there a knight toilet paper holder, but the same company also makes a dragon toilet paper holder along with a gargoyle toilet paper holder. This way you can put one in each of your bathrooms and have a whole medieval theme throughout all of your chamber pots.