This Medieval Knight Toilet Paper Holder Will Protect Your TP While You're Away
By Ryan on 06/27/2022 8:21 AM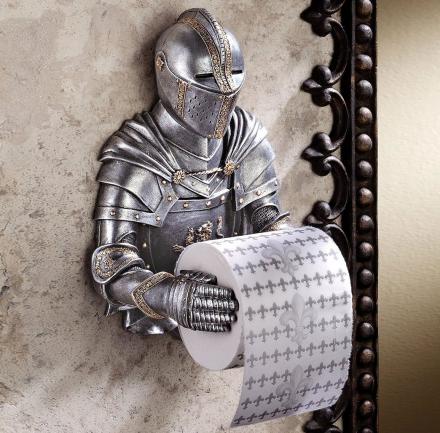 You can't trust just anyone to hold your toilet paper for you, but one person you can trust to do the job, is a knight. They're loyal, faithful, and willing to do the job for thy king no matter how smelly the task. This Medieval Knight Toilet Paper Holder is a Knight in shining armor that you can mount to the wall in your bathroom and he will hold your toilet paper for you while you defecate like a true king.

Versions: Knight | Dragon | Gargoyle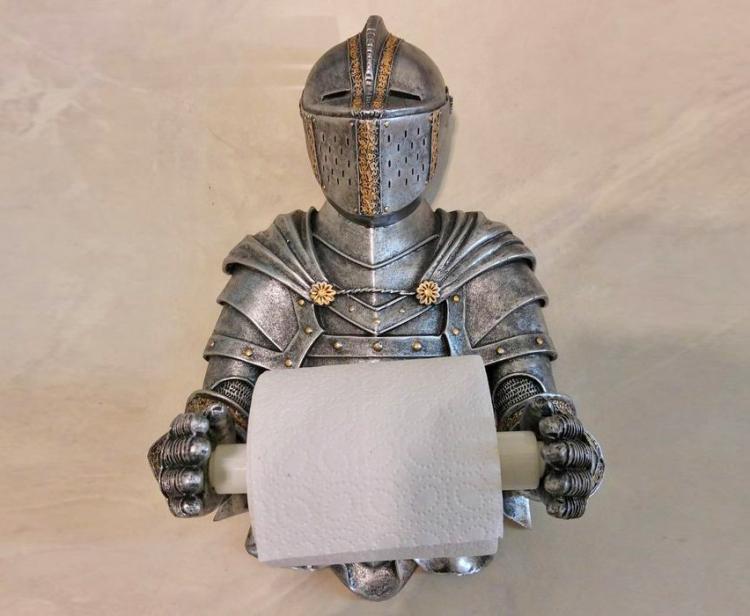 Claim thy throne as thy own, while ye servant do as thou wilt before ye breeches turn brown. The knight toilet paper holder is hand-cast using real crushed stone bonded with durable designer resin which gives it a super realistic look.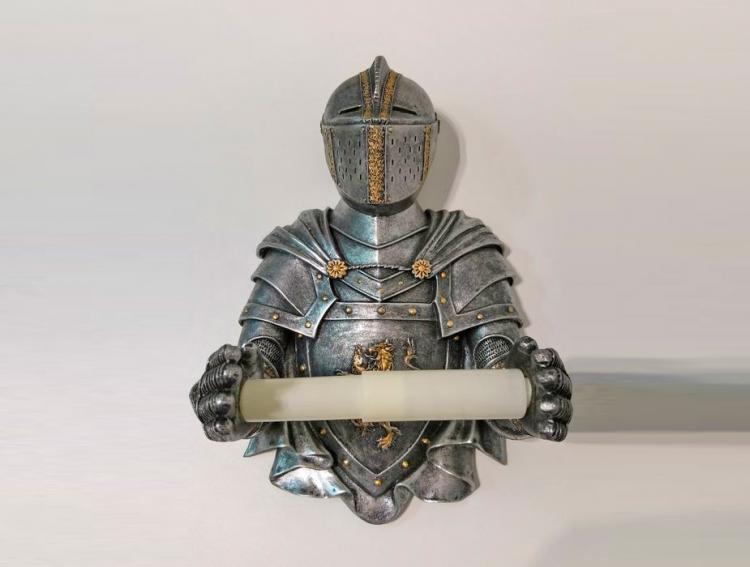 The knight toilet paper holder is hand painted, and finished with pewter to make it look like real shining armor, it weighs 4 lbs, and measures 7 inches x 13 inches x 9 inches.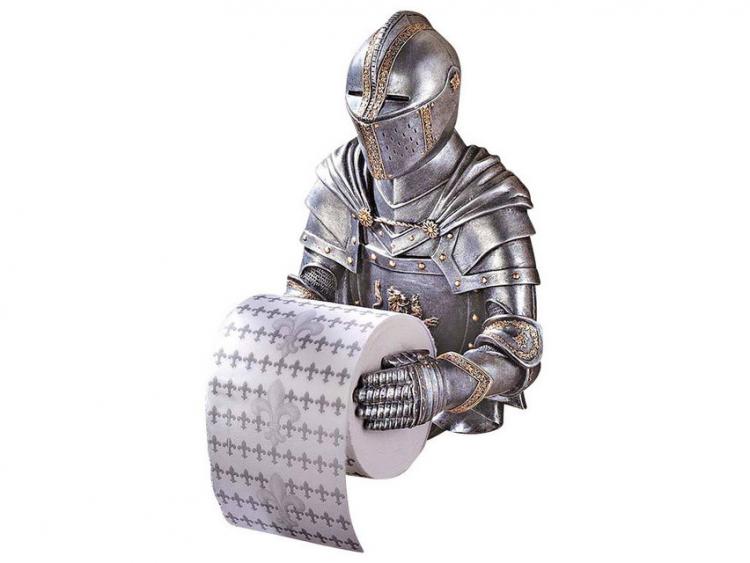 Not only is there a knight toilet paper holder, but the same company also makes a dragon toilet paper holder along with a gargoyle toilet paper holder.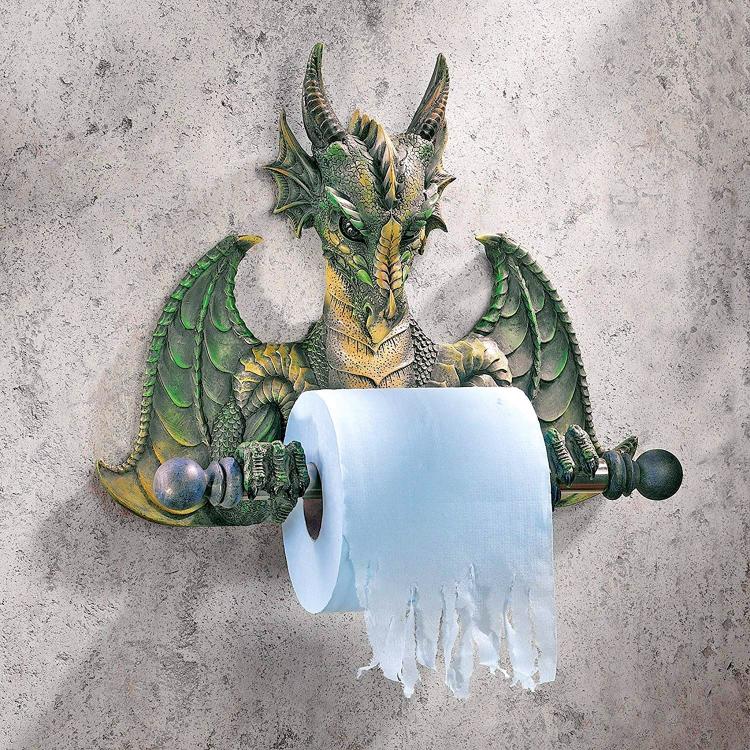 This way you can put one in each of your bathrooms and have a whole medieval theme throughout all of your chamber pots.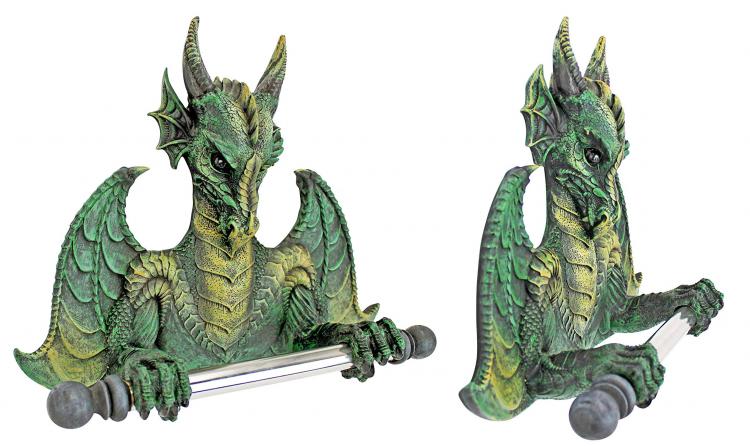 All of the unique gothic toilet paper holders are made from resin, and made to have incredible detail!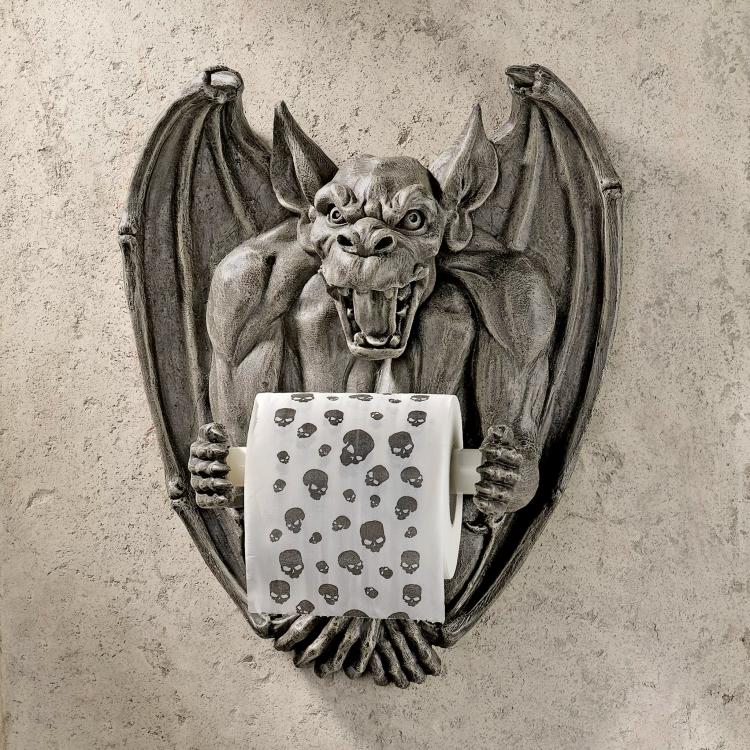 Measuring a massive 13 inches tall x 9 inches wide, the medieval toilet paper holder is sure to be an instant conversation starter for whoever uses your bathroom! Plus, who wouldn't want a knight to serve them toilet paper?!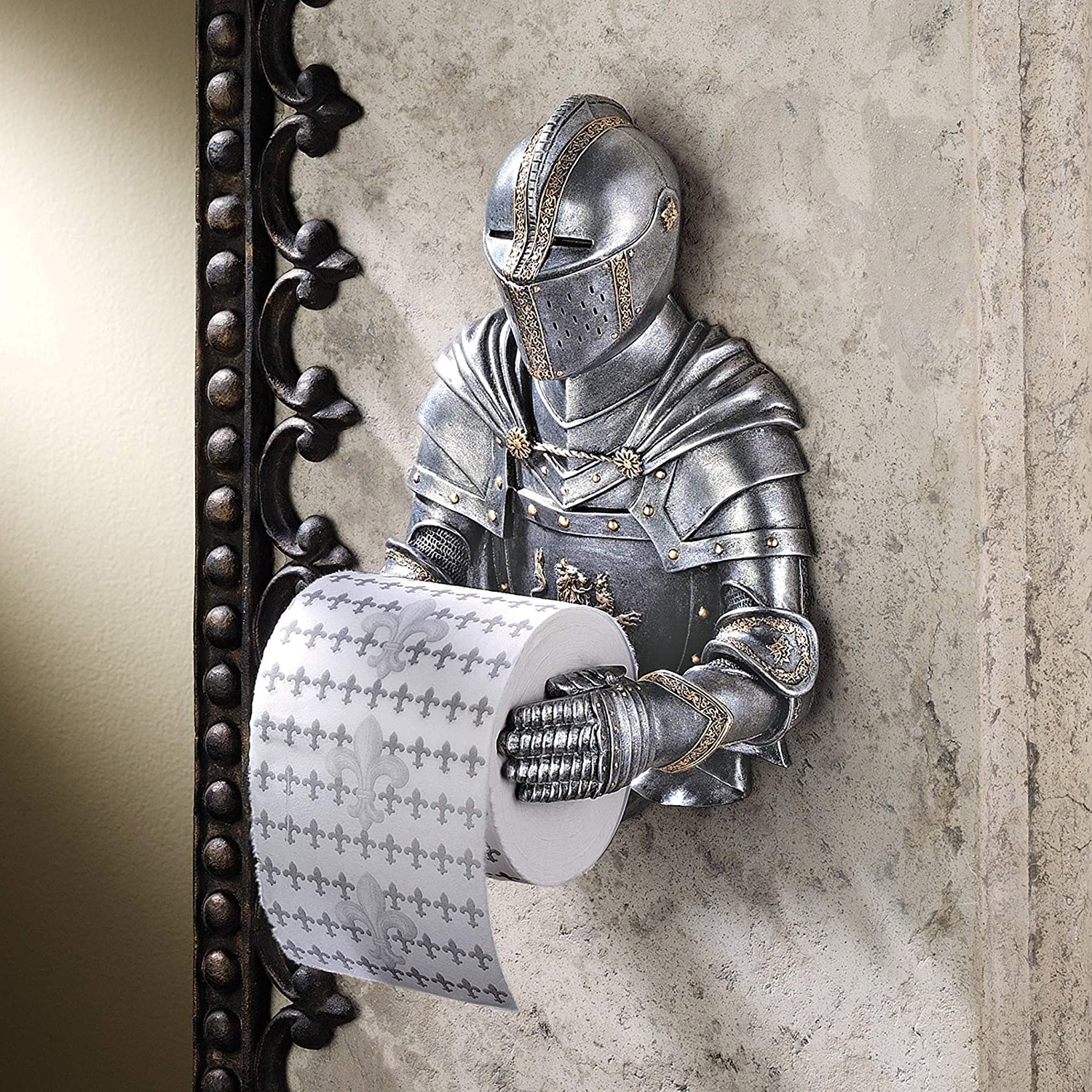 The knight toilet paper holder comes with a spring-loaded roller that makes it super easy to replace a roll when needed!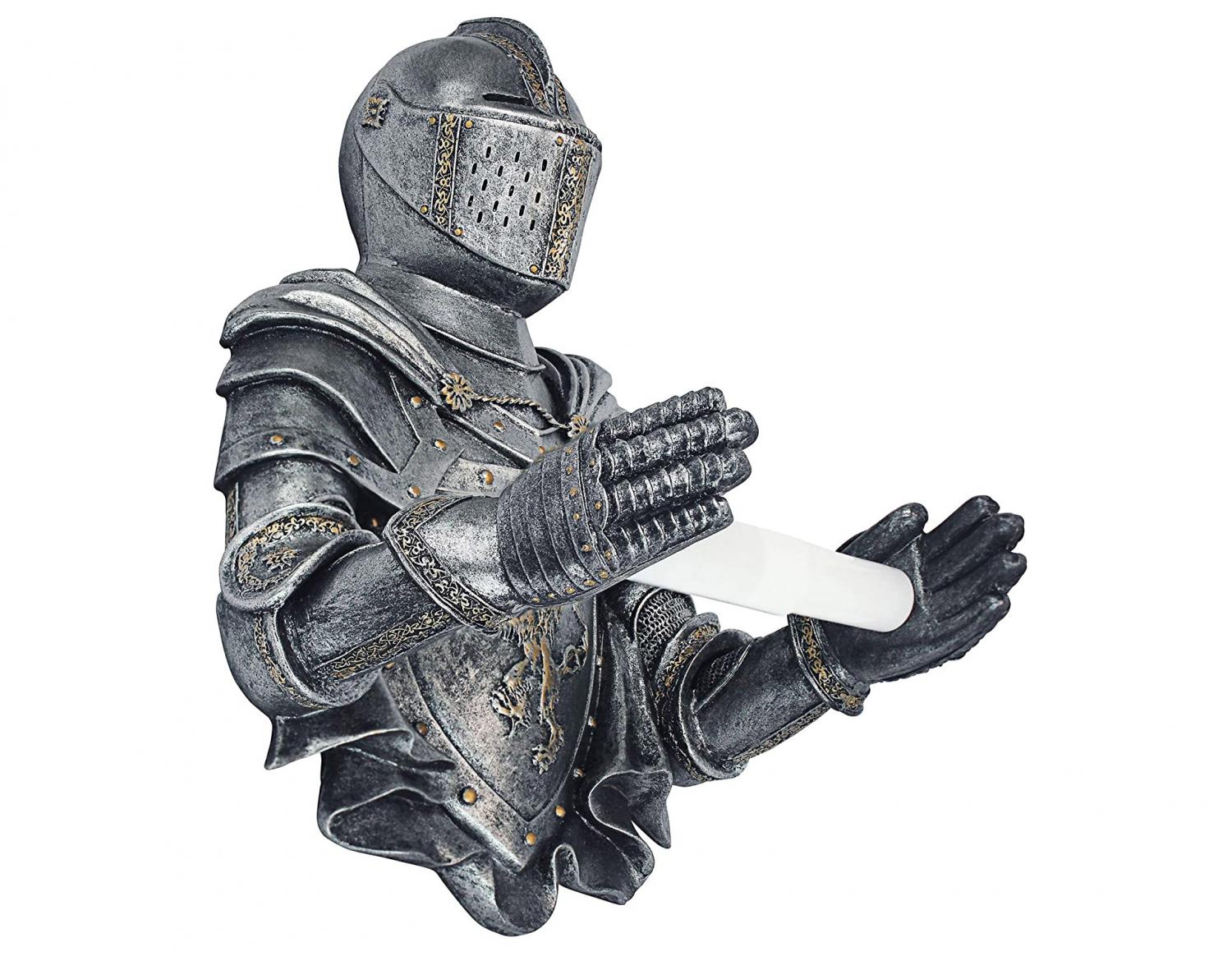 The knight can hold any standard roll of toilet paper, and yes, it'll even fit those extra large rolls of TP (the Charmin mega rolls)!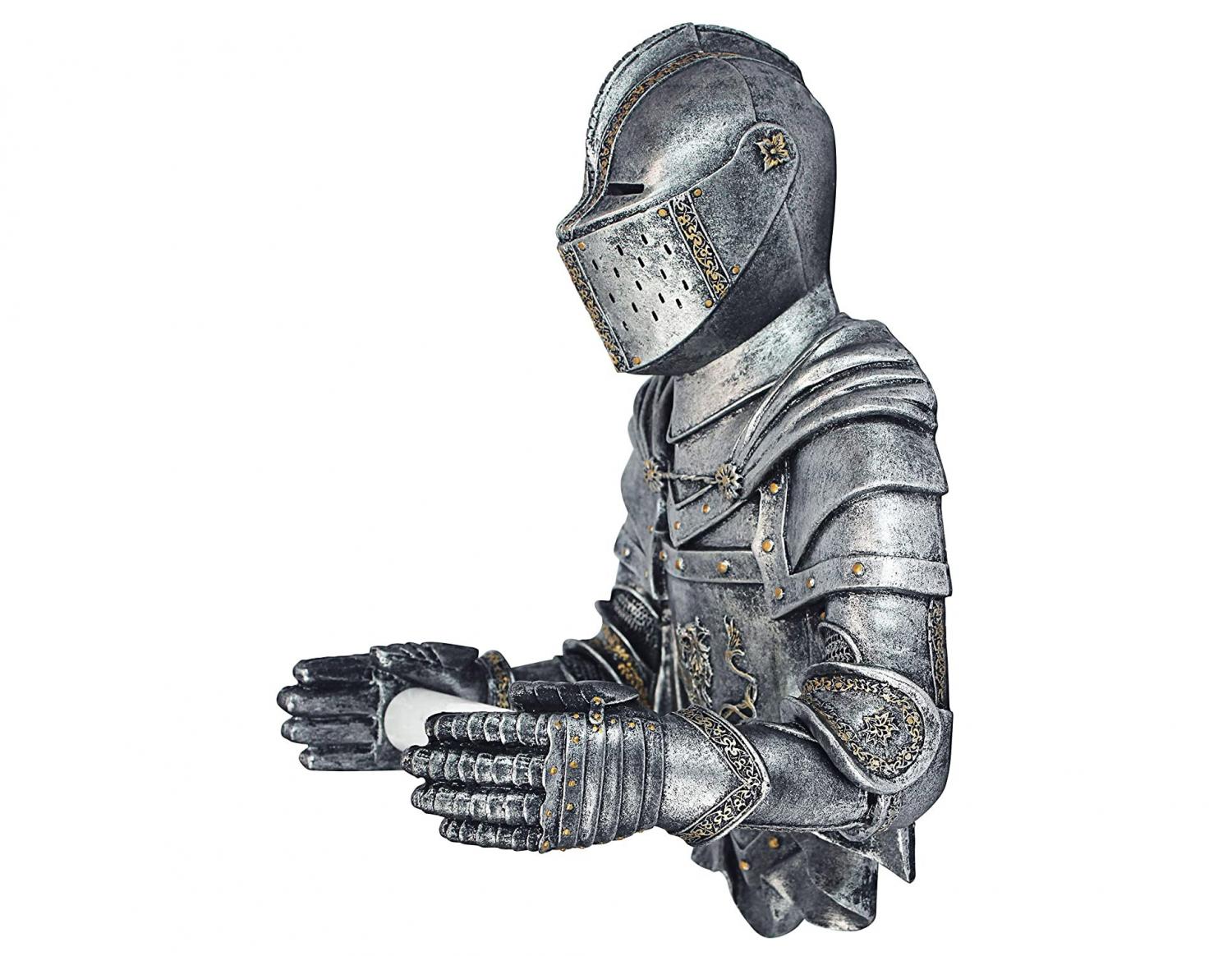 You can snag the medieval knight toilet paper holder from Amazon for around $45 bucks!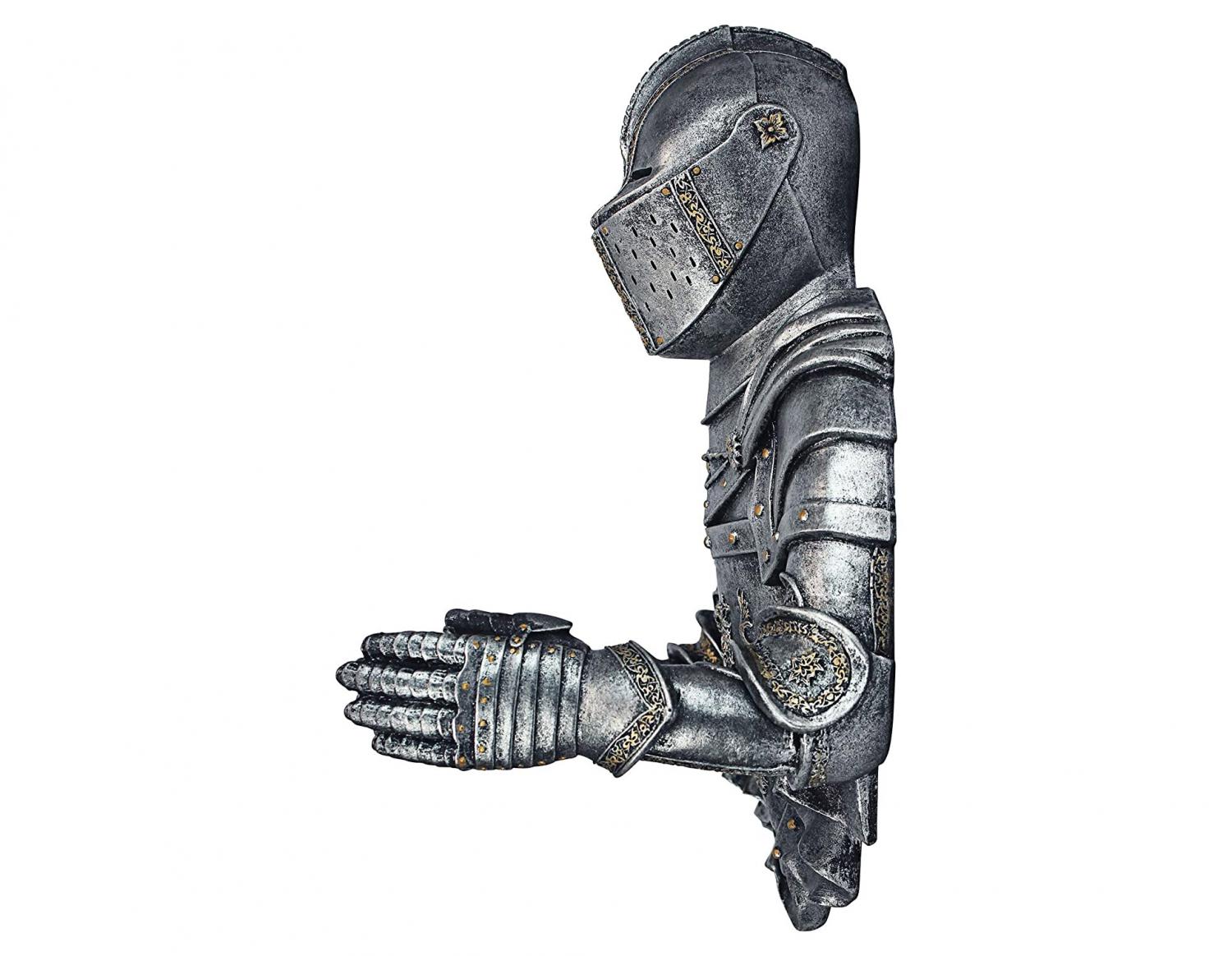 The back of the knight has a screw hanger to easily mount it onto any wall with just one screw or nail.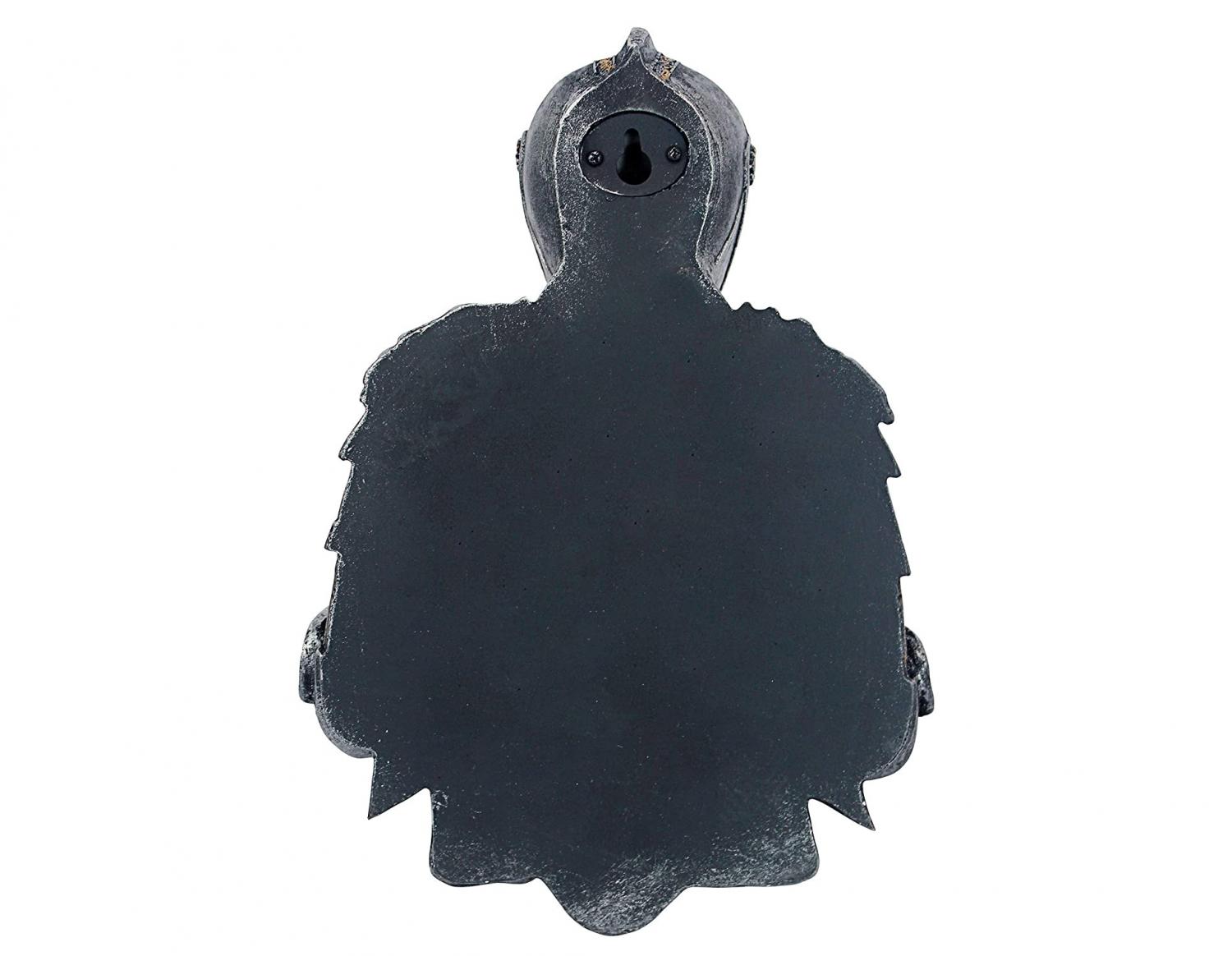 You'll of course want to put a decal above the knight that reads 'Your Butt Napkins My Liege'! (You can get the custom decals on Etsy)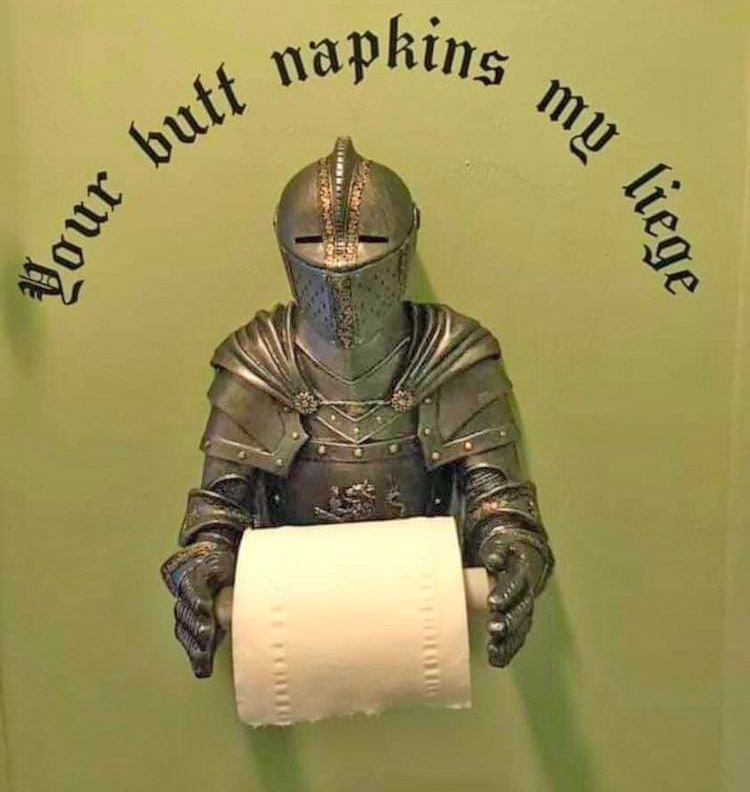 What better place to stick a medieval knight TP holder than right next to your king's throne toilet?!