I Need This Dolphin Toilet Paper Holder and I'm Not Sure Why
By Ryan on 01/02/2022 1:30 PM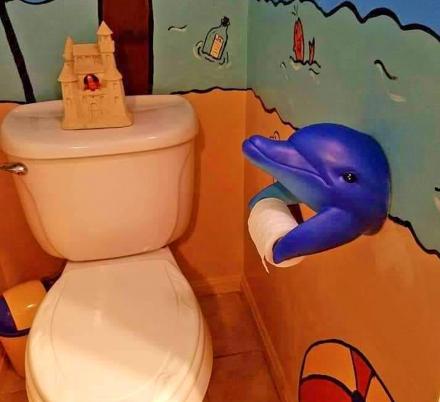 There's nothing we love more than a good and weird toilet paper holder for the bathroom, such is the case with the T-Rex skeleton toilet paper holder, the Medieval Knight toilet paper holder, as well as Thor's hammer toilet paper holder. This time around it's a sad dolphin that looks to have been forced into holding your roll of toilet paper and watching you as you poo for eternity.

Versions: Dolphin | Shark
The funny dolphin shaped toilet paper holder mounts right onto your bathroom wall using an included adhesive strip or drywall screw where he will then sit forever staring into your soul each time you go to the bathroom. The dolphin TP holder is a perfect addition to any kids bathroom or beach/tropical themed bathroom design.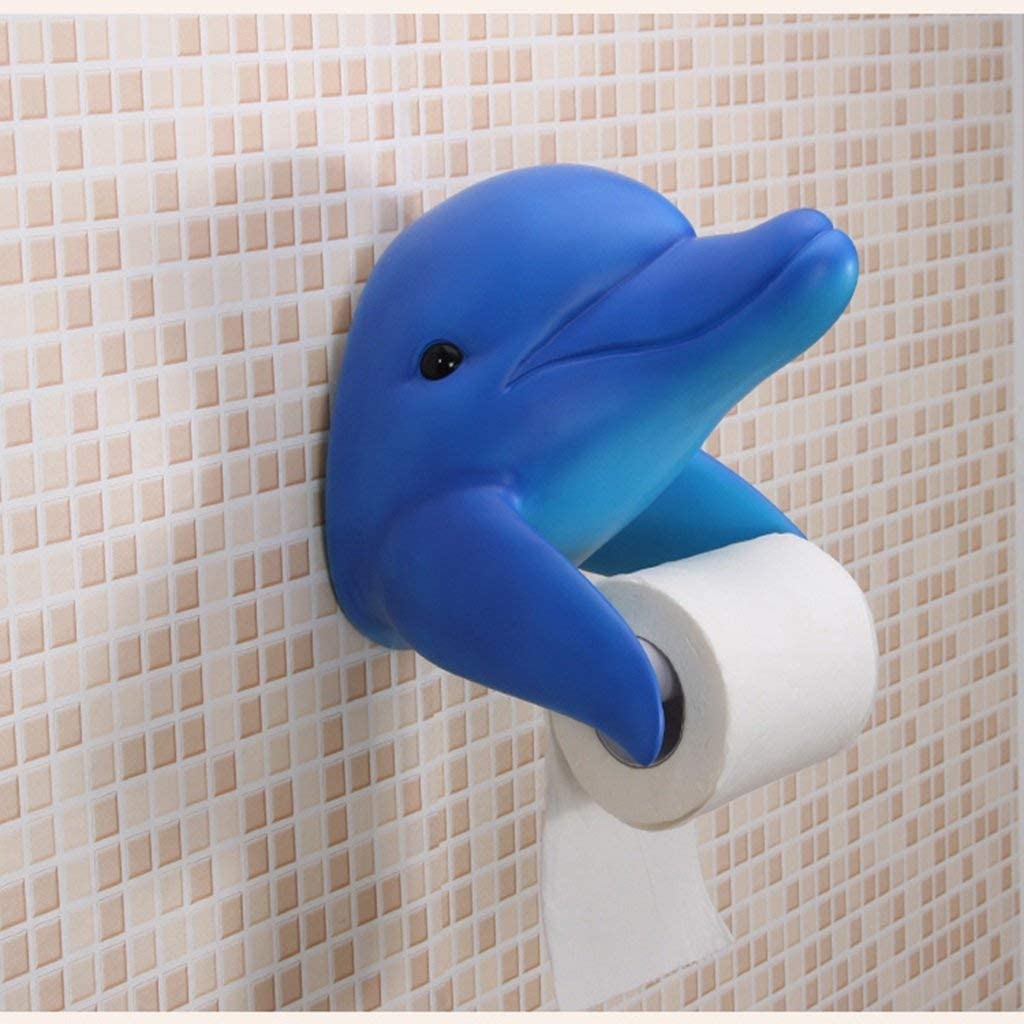 The dolphin shaped toilet paper holder features two tiny flippers that hold your roll of toilet paper right under his head. It holds any standard roll of toilet paper, it comes in two different color options to choose from including grey and blue, and it measures 7.9 inches long 6.7 inches deep 7.1 wide.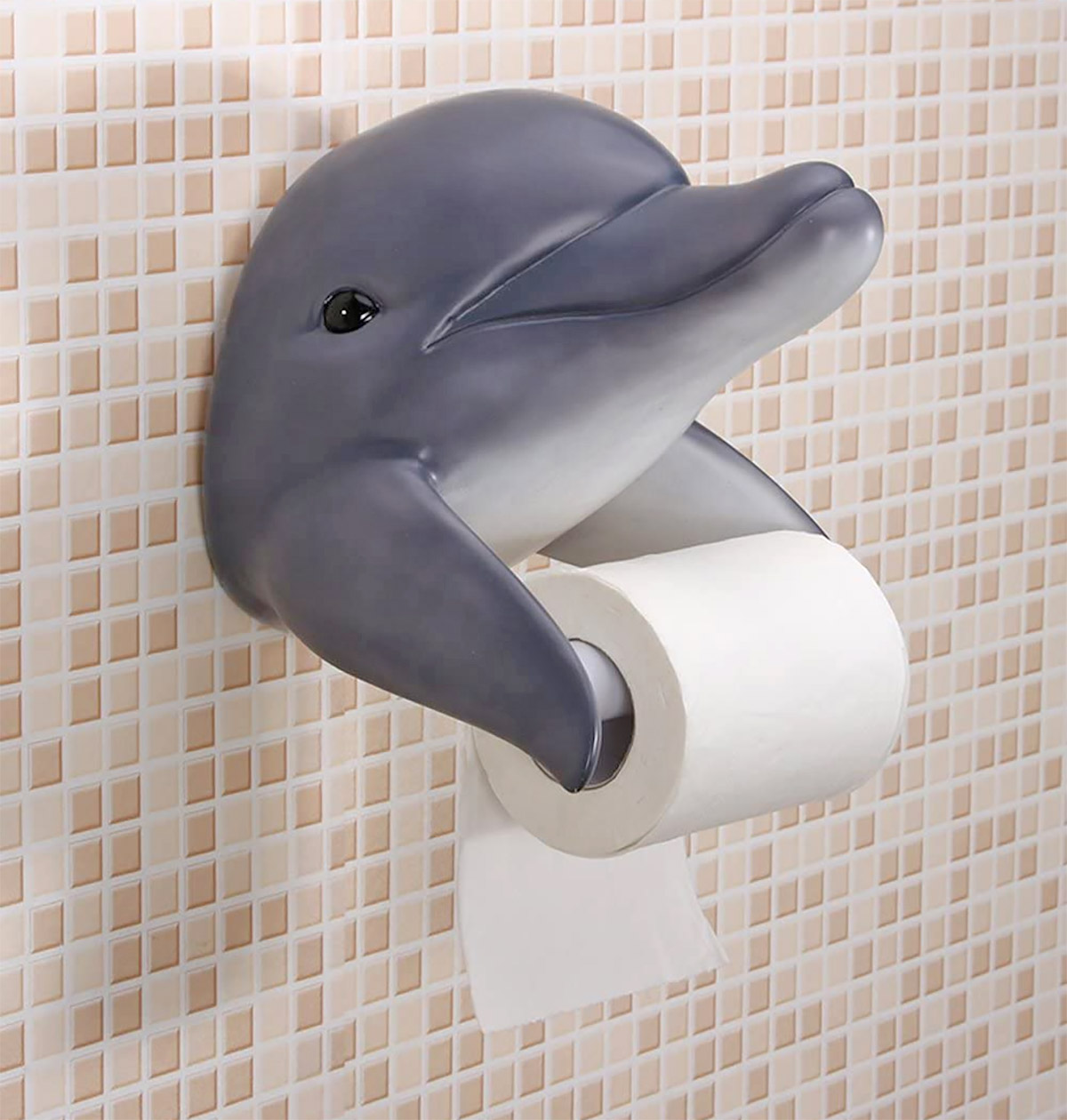 The dolphin toilet paper holder mounts to your wall using an adhesive strip or a drywall screw!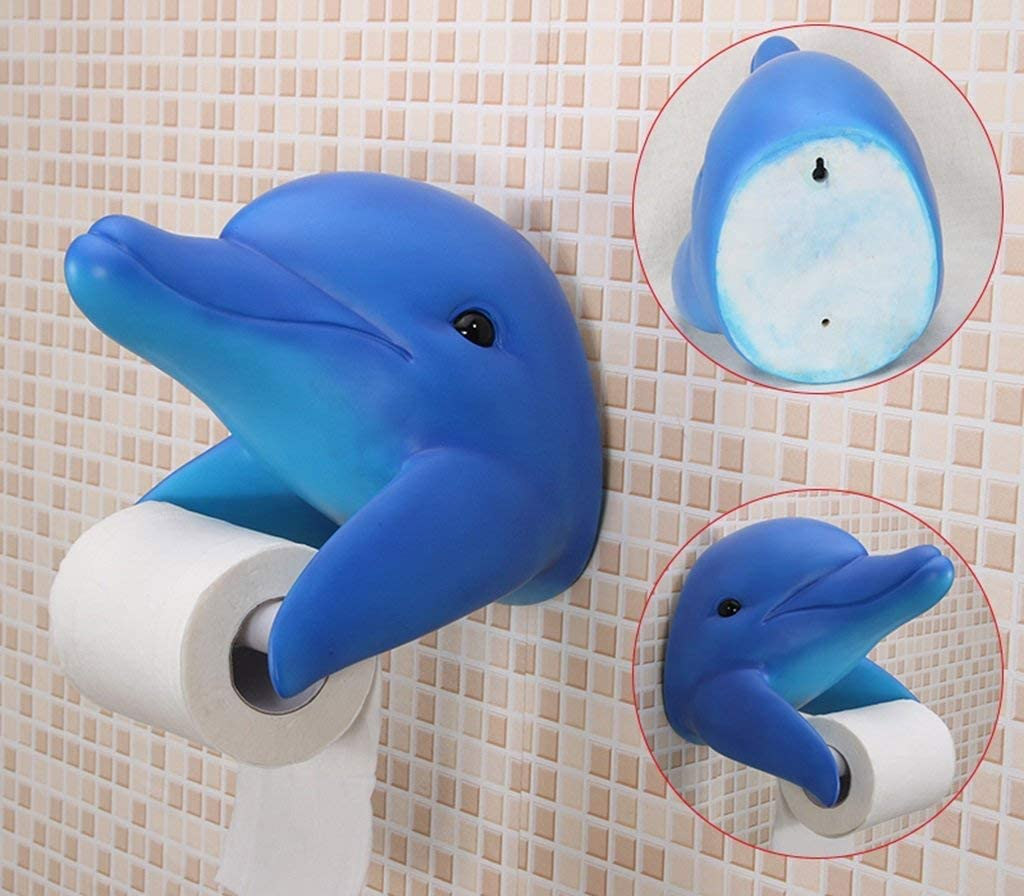 The dolphin TP holder is sure to be an instant conversation piece for anyone who uses your bathroom!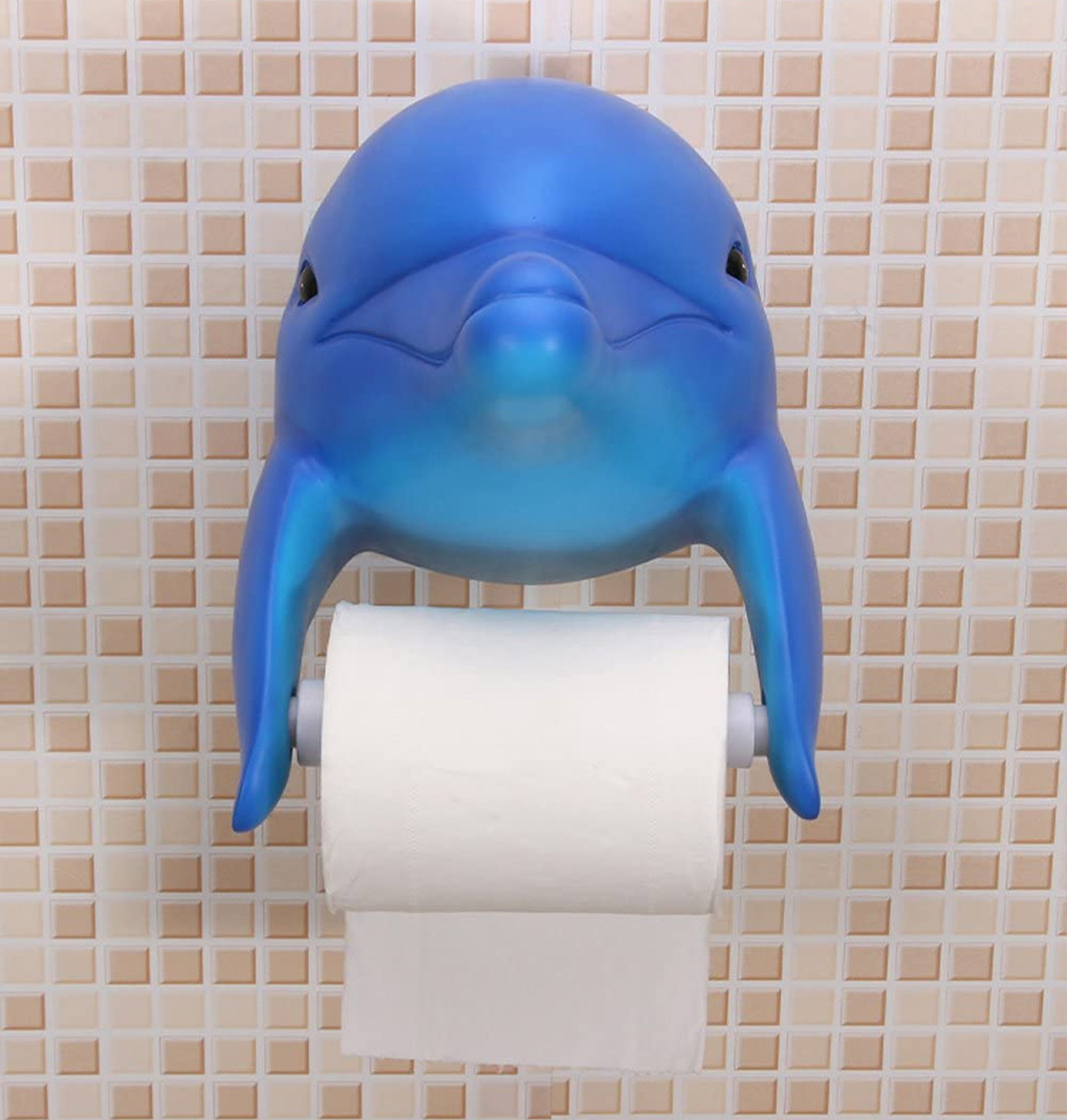 The dolphin is also great for use in a beach/tropical themed restaurant or business!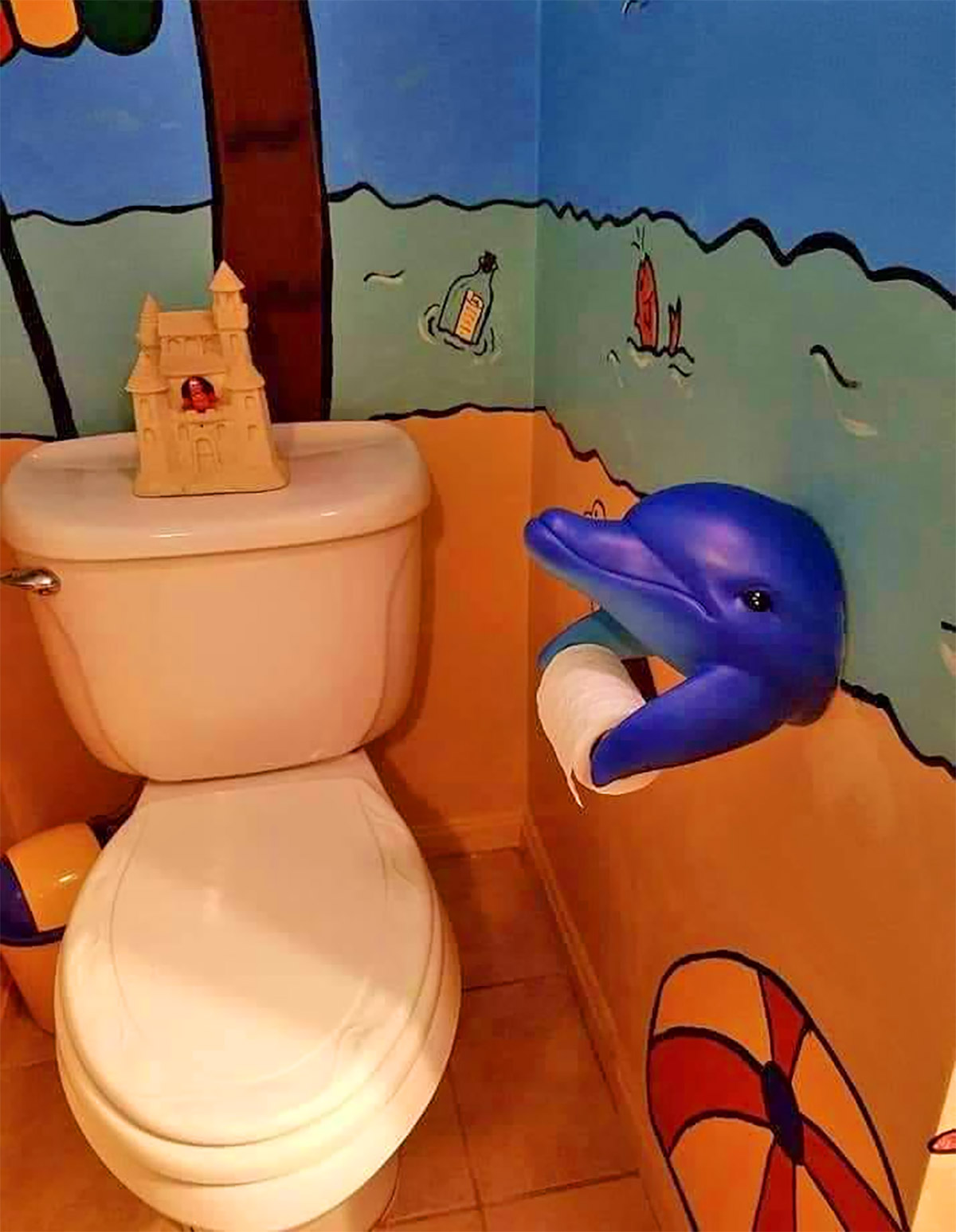 Just be sure to not place your toilet paper roll in backwards, or the dolphin will surely be angry!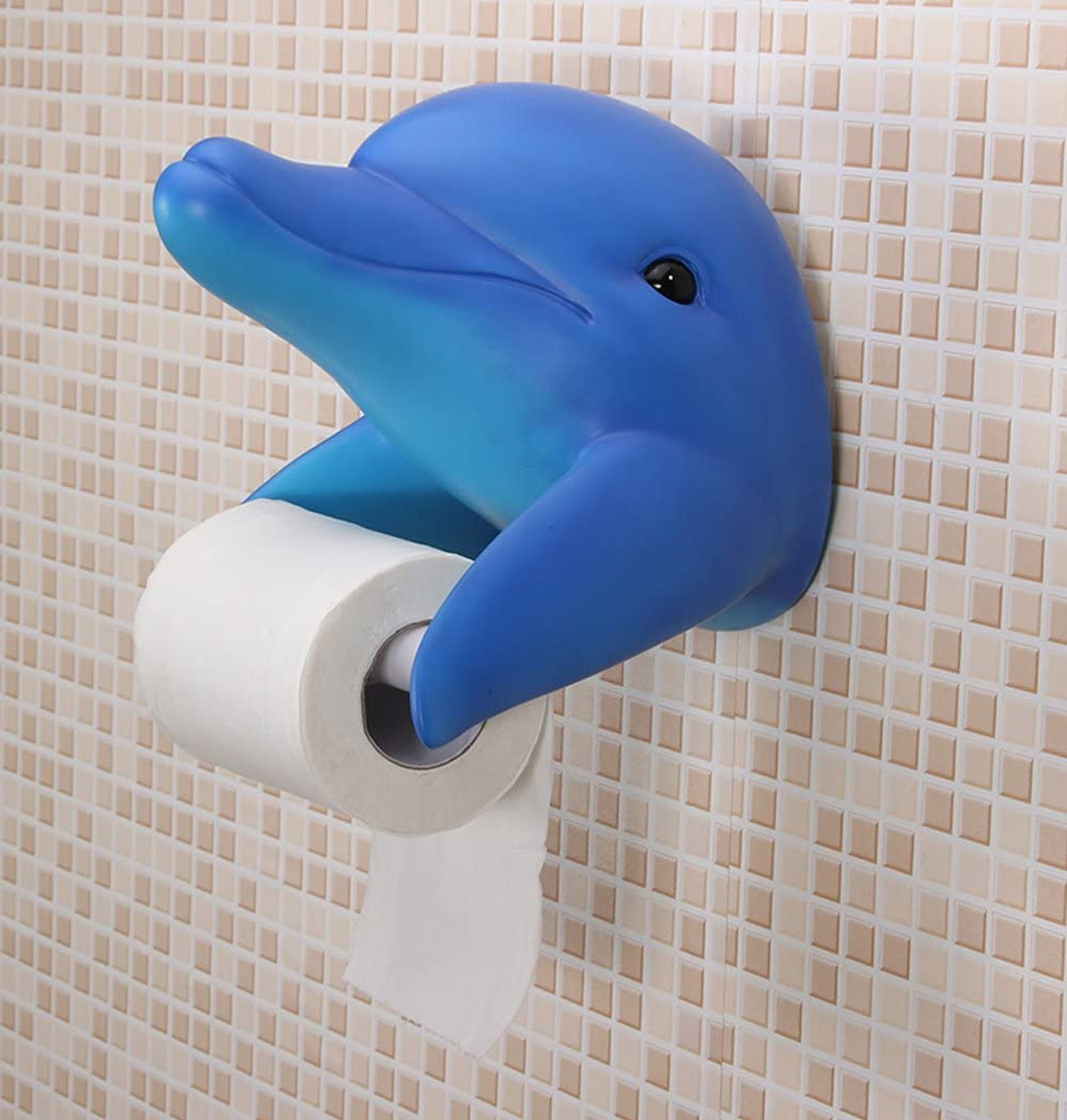 It quickly and easily mounts onto practically any kind of wall!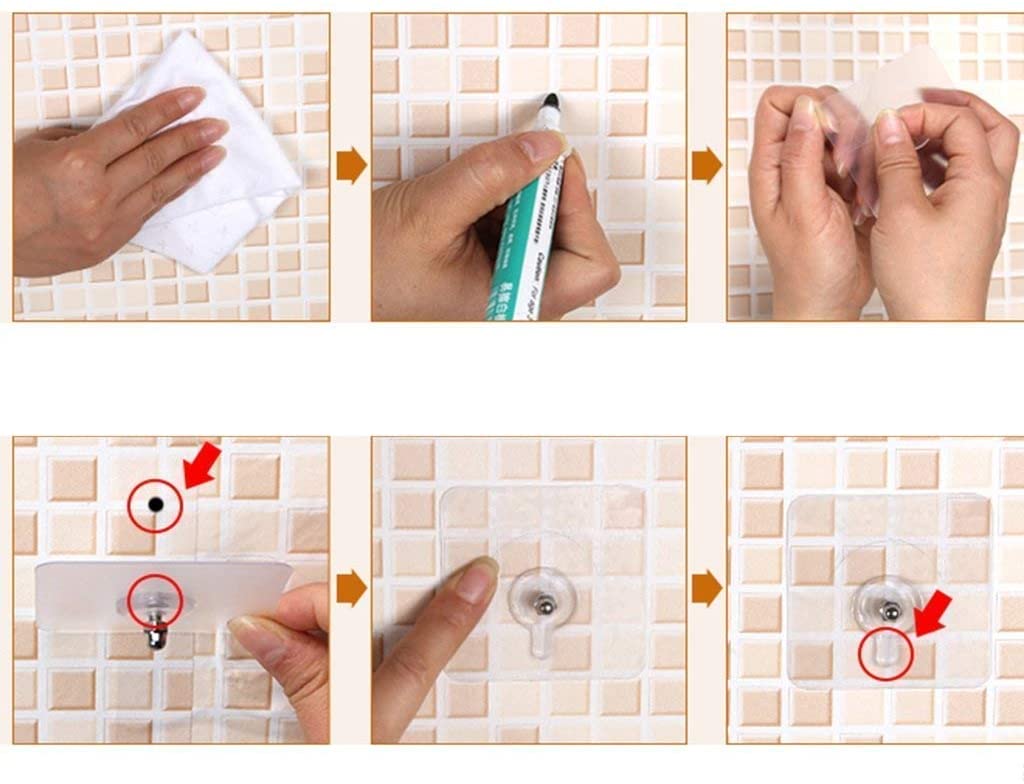 They also have a shark toilet paper holder that places the roll right into the sharks' mouth!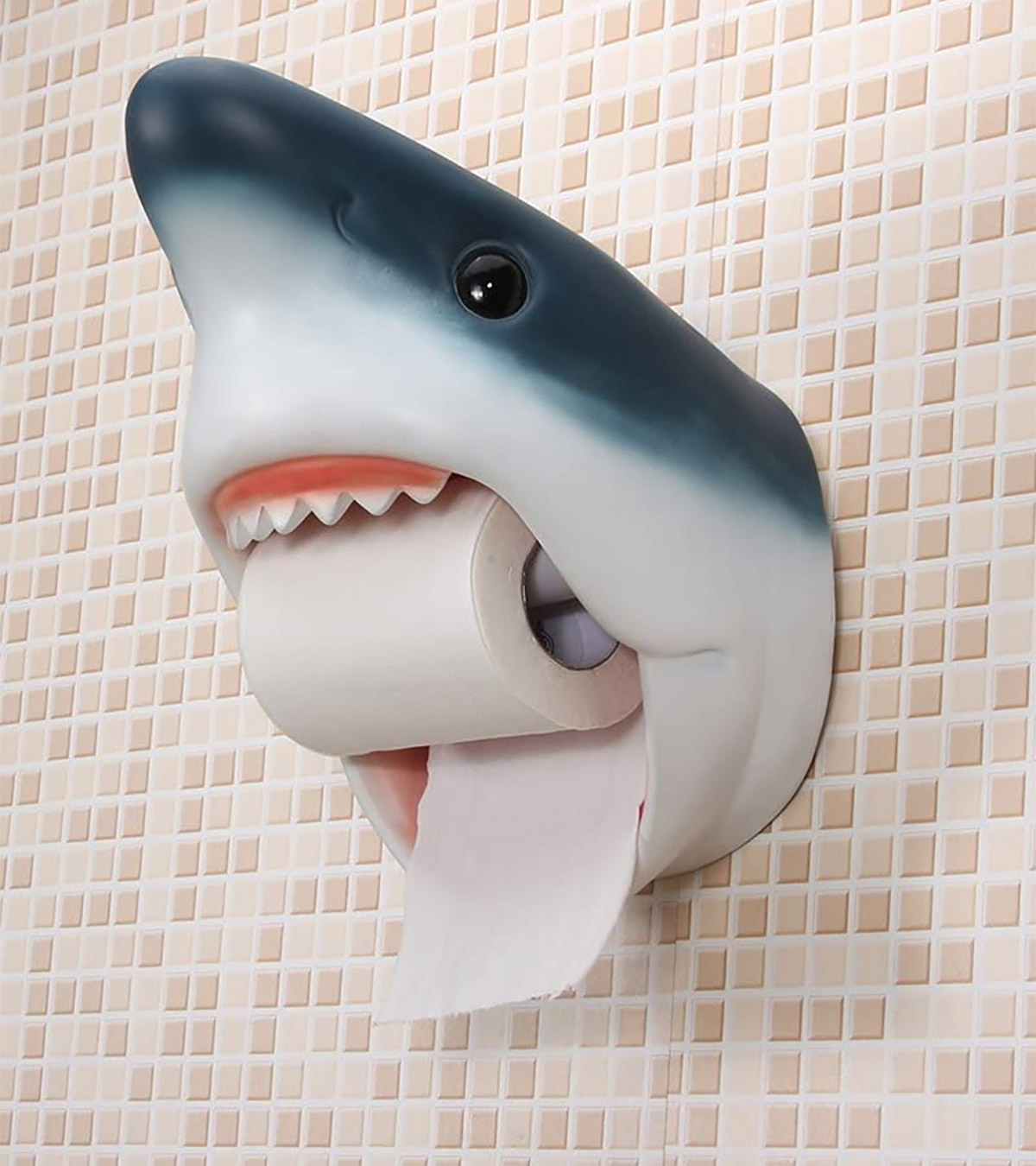 Get this version here
You'll need to reach into the shark's mouth every-time you need to wipe!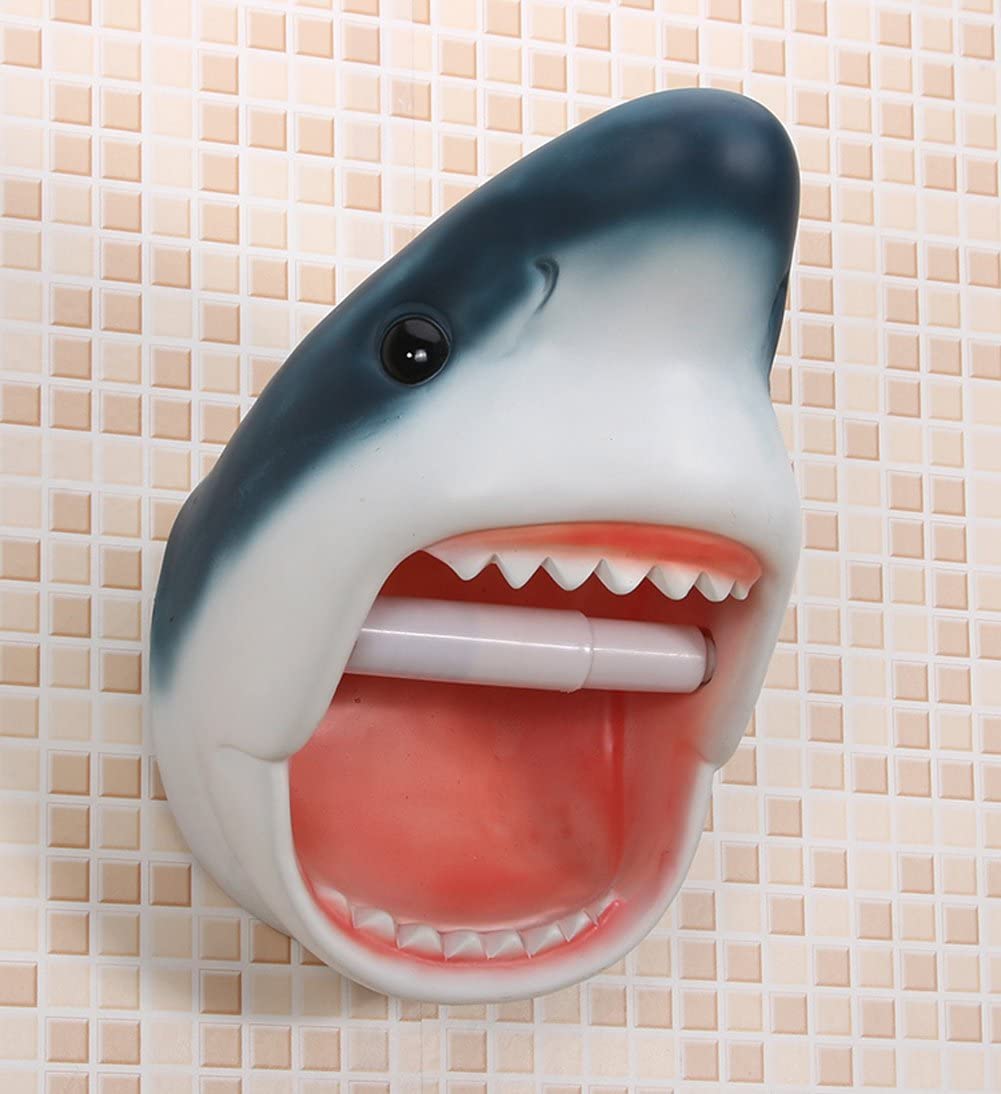 The shark mouth toilet paper holder is also designed to hold any standard sized roll of toilet paper!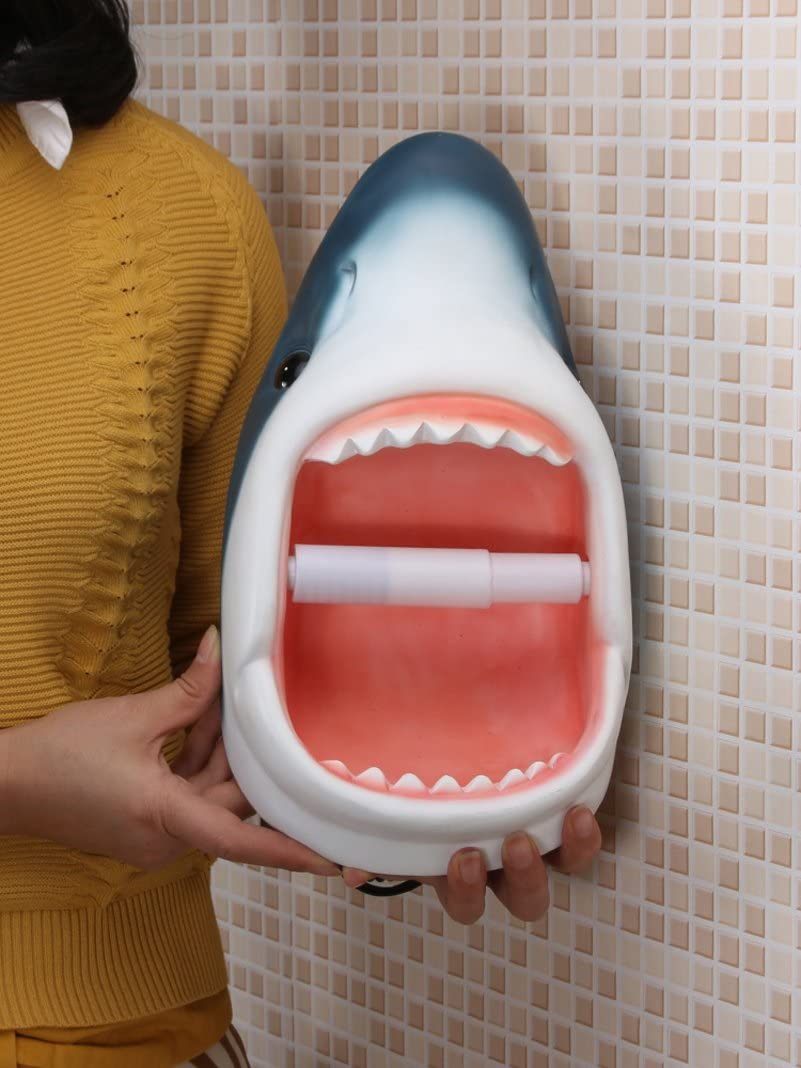 Maybe the shark's teeth will even rip the toilet paper right where you need it!