Dinosaur Paper Towel Holder and Toilet Paper Holder
By Ryan on 12/05/2017 10:08 AM (Updated: 03/22/2022 9:26 AM)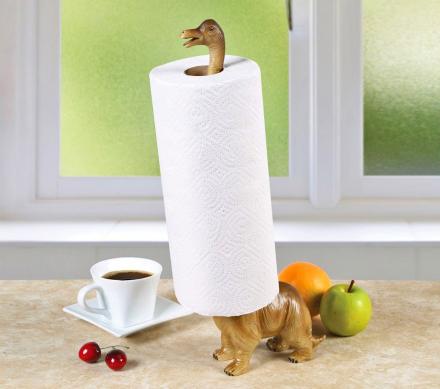 There are paper towel holders and then there are paper towel holders. This Brontosaurus paper towel holder beats them all, because who wouldn't want there paper towel holding apparatus to be shaped like a dinosaur. Besides it's nice to have a dinosaur friend greet you whenever you need to grab a paper towel. It just makes life fun. Dinosaur lovers are going to love this awesome kitchen accessory.

Versions: Unicorn | Dinosaur
This amazing creature will add some Jurassic charm to your counter-top. That long Brontosaurus neck is just the right length for standard paper towel rolls and measures 17 inches tall. Get yours before they become extinct.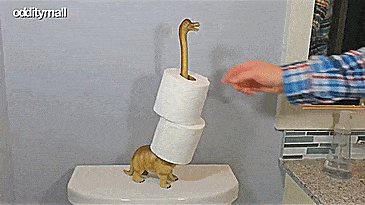 The dinosaur paper towel holder is not only the perfect height for holding full rolls of paper towels, as it's also great for use in the bathroom for holding up to 2 or 3 toilet paper rolls (depending on if you'd like his head to show through the top or not).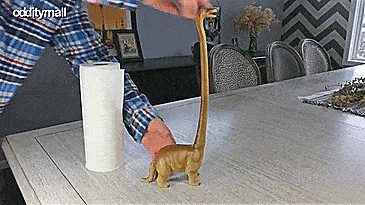 Changing your paper towel rolls is super easy because the body easily separates from the neck so you can pop them and quickly change rolls.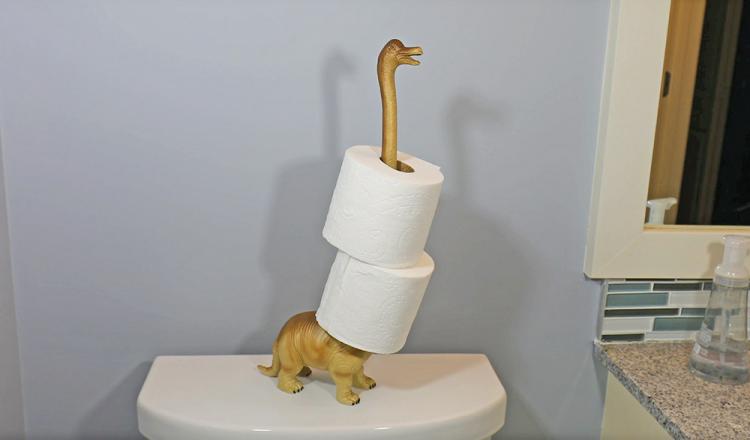 The Brontosaurus paper towel holder is made from dense poly-resin that will survive bumps and falls, so this dinosaur is going to be with you for a long long time to come (until extinction). This dinosaur paper towel holder is pretty nicely detailed too. That is a quality dino my friend. This thing will look great in any dinosaur geeks kitchen, bathroom, office, or really anywhere you need it.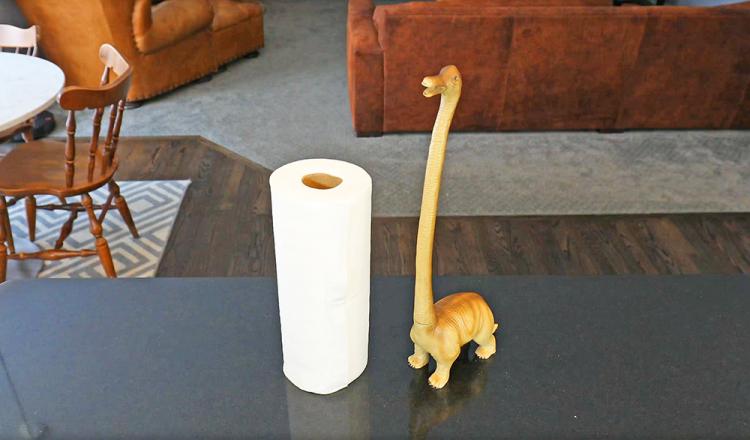 The dinosaur paper towel holder makes a great gift for the dinosaur enthusiast in your life. Which should really cover just about everyone, since everyone loves dinosaurs! What kind of evil uncaring human doesn't love these amazing creatures?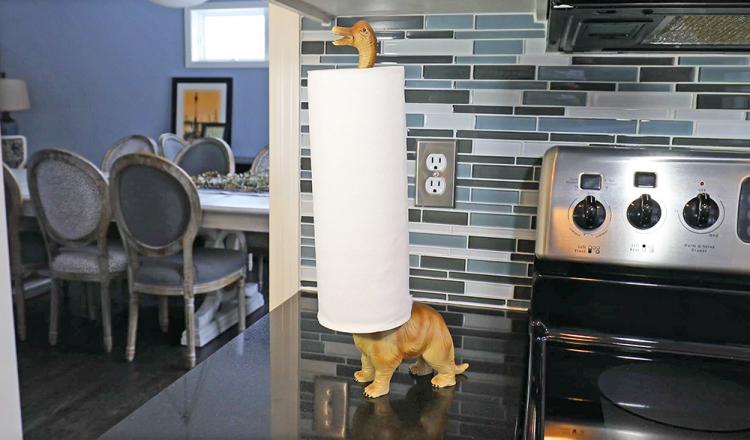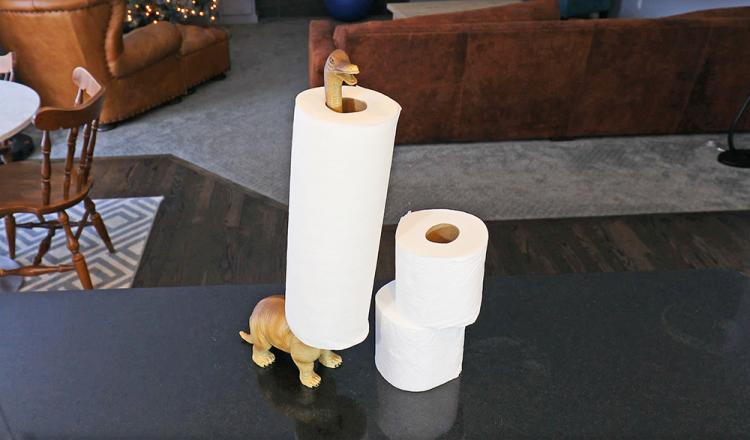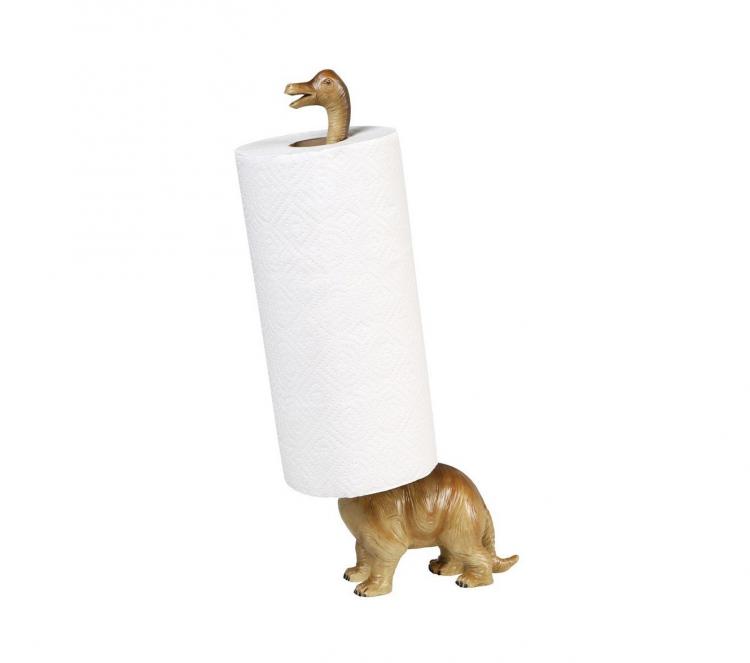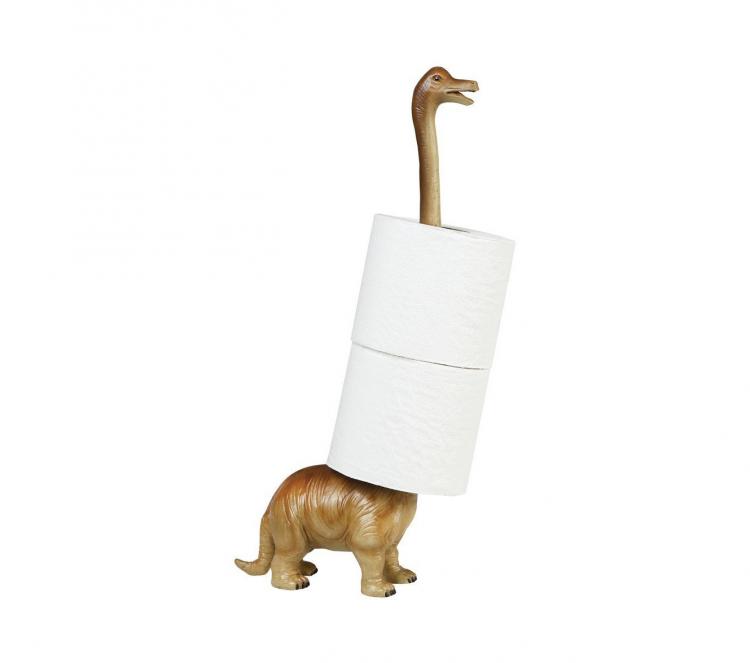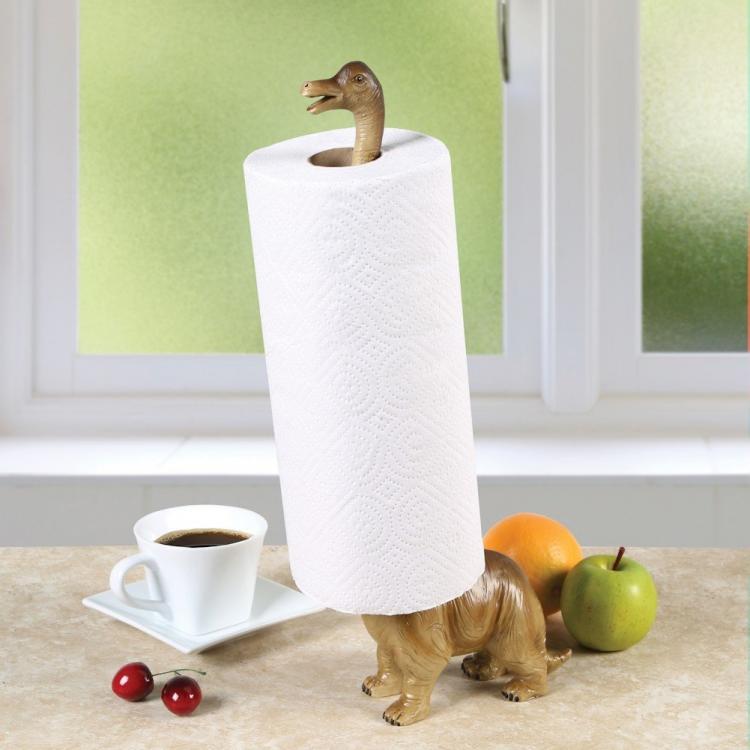 Subscribe To Our YouTube Channel