Cannonball Audio: A Waterproof Ball Shaped Speaker For The Pool
By Ryan on 09/02/2016 5:55 AM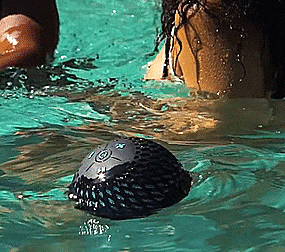 Sure, regular speakers are great and all, they let you set it somewhere and listen to music, pretty simple right? But there's just something about being able to bring your speaker wherever you go, literally, even where's it wet, and even be able to play catch with the speaker because why not? This ball-shaped speaker is completely waterproof and allows you to listen to music while in the pool or in the lake. Just turn some music on and throw it in the water.
The Cannonball Audio as so it's called is a fully submersible floating speaker, that pumps out music in 360 degrees, so no matter where you are, underwater, above water, or even out of the pool, you'll hear it in all of its glory. Made with rugged durability that's sure to last a few drops and bumps against the edge of the pool, the floating ball-shaped speaker was founded out of deep love for design and music, along with the ability to listen to your music wherever you go.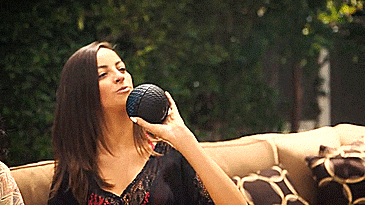 Check out the full list of features for the Cannonball floating speaker:
Waterproof at up to 1 meter deep in the water for up to 30 minutes
360 degree superior surround sound
Floatable and counter-balanced so the right side will always face up
Bluetooth wireless technology that allows for 33 feet of range away from the music source
LED charging light indicator
Clickable button that gives the ball a platform to sit on a flat surface The Cannonball pool speaker is powered by a 1,200 mAh lithium-ion battery that offers up to 8 hours of play-time and takes about 3 hours to fully charge. Included in the purchase you'll get a Cannonball speaker in your color choice of black, blue, or red, a micro-USB charging cord, and a USB outlet charger. The submersible pool speaker measures 4.3 inches in diameter, and weighs about 1 lb.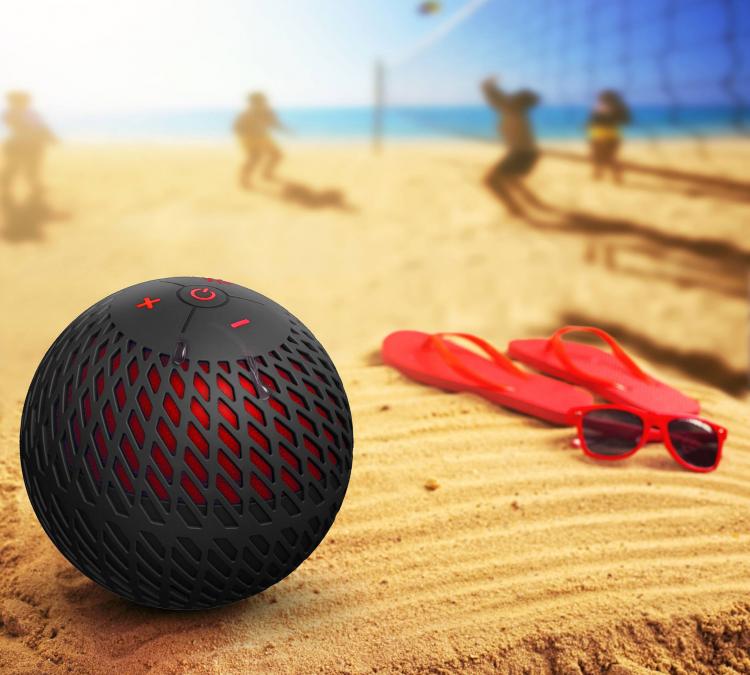 Besides being a great speaker for at/in the pool or lake, the ball shaped speaker also offers great quality audio outside the water for pretty much any situation. Plus since it's just a regular Bluetooth speaker, it can also be used as a speaker phone while on a call or just as a secondary speaker for your laptop.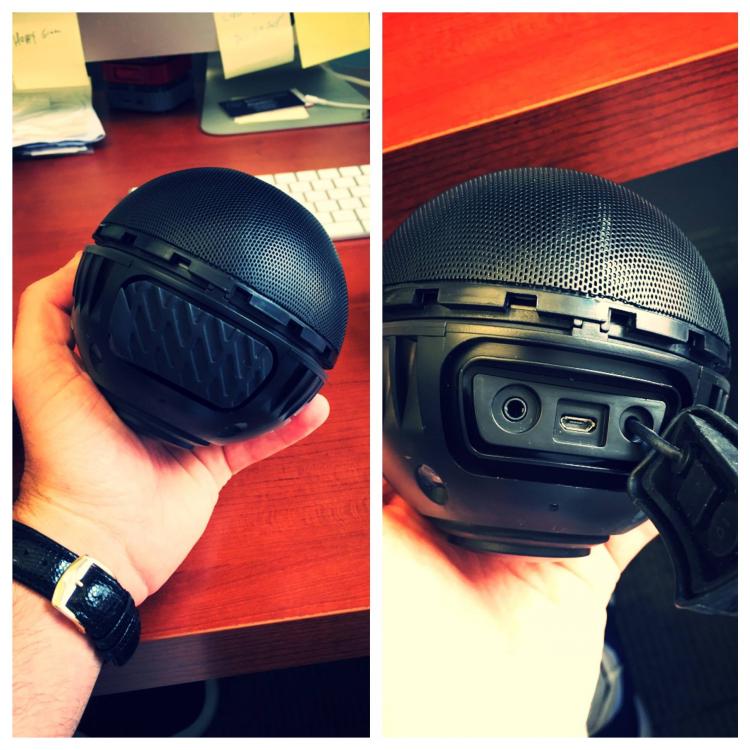 The Cannonball waterproof pool speaker is currently in a funding phase on Kickstarter with an estimated delivery date of November 2016, so go reserve yours now, and be sure to check out the speaker in action via the video below.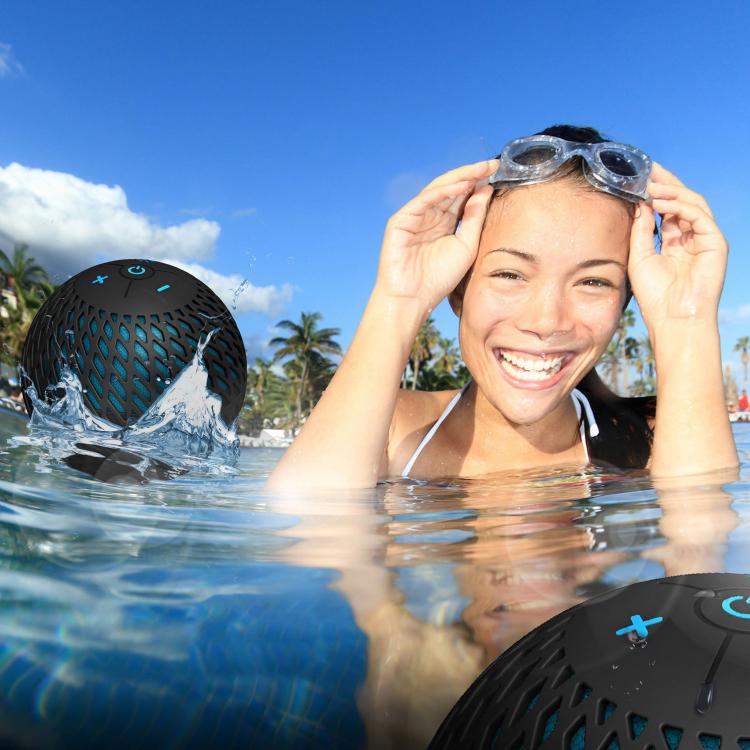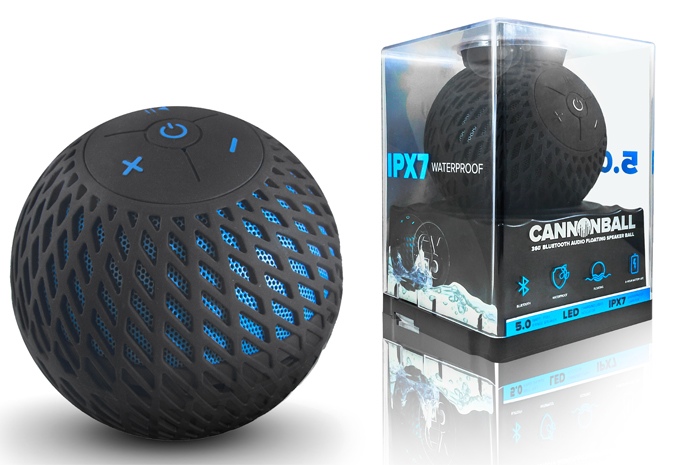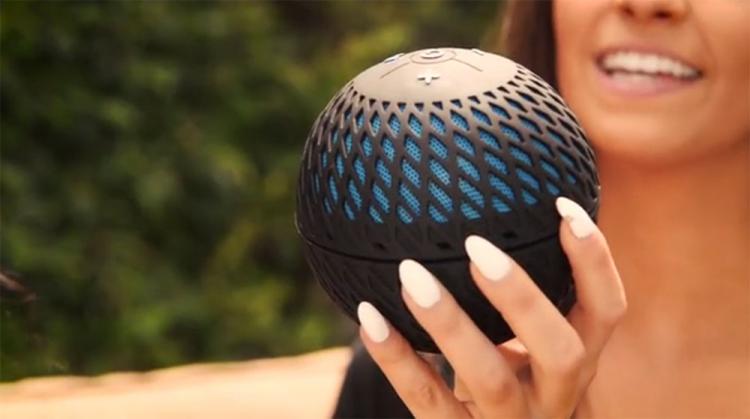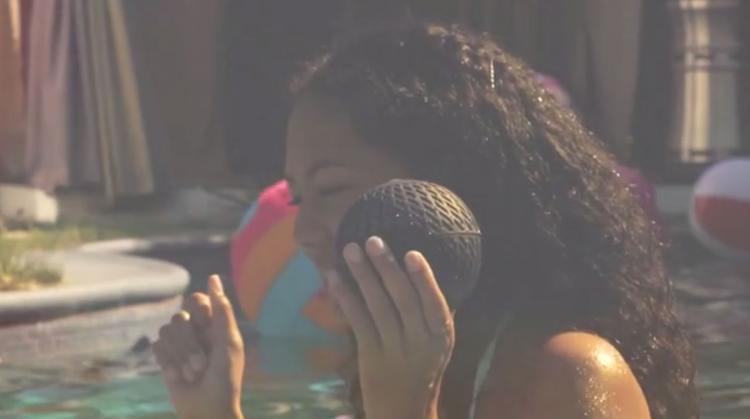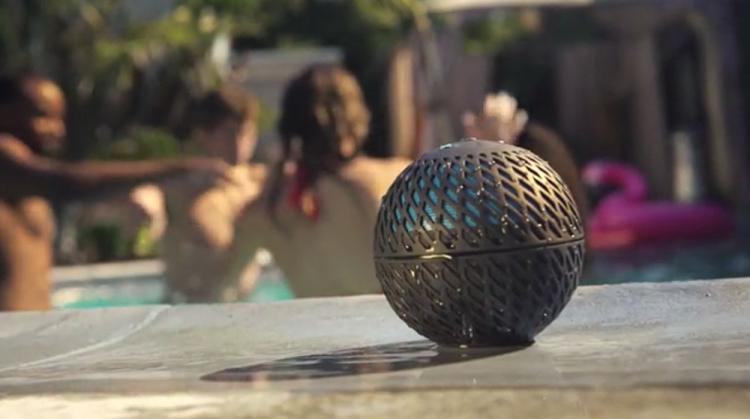 Subscribe To Our YouTube Channel