There's An Inflatable Spa Bath Tub For When You Miss Your Tub While Camping
Date Published: 09/27/2019 10:43 AM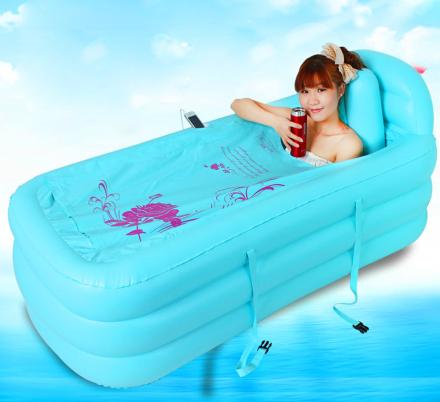 Who doesn't love stepping into a bath that is the perfect temperature - hot enough to melt all your stresses and worries away but not so hot that it melts the skin off your body. But, with most baths that perfect temperature only lasts about five minutes. Thanks to the zip-close feature on this Adult SPA Inflatable Bath Tub, you can keep the heat (or if you're one of those crazy people who takes a cold/ice bath - the cold) trapped in allowing you to dodge your adult responsibilities just a bit longer - future you will worry about the screaming children and that smoke alarm that keeps going off…
If the extended temperature control wasn't enough to keep you lounging in luxury in this spa longer, the crazy comfy backrest will. A standard tub has a hard back that you lounging against and most don't have great head support and you're stuck lounging in a weird position resulting in a need for a massage after every soak. And to top it all off the tub itself is cold when you first lean against it. This inflatable tub has a comfy, flexible backrest that is supportive for both your back and neck, but also moves around enough to make sure you achieve pure comfort. And because it's not made of tile or porcelain, you won't have to deal with that cold shock when you first lay back.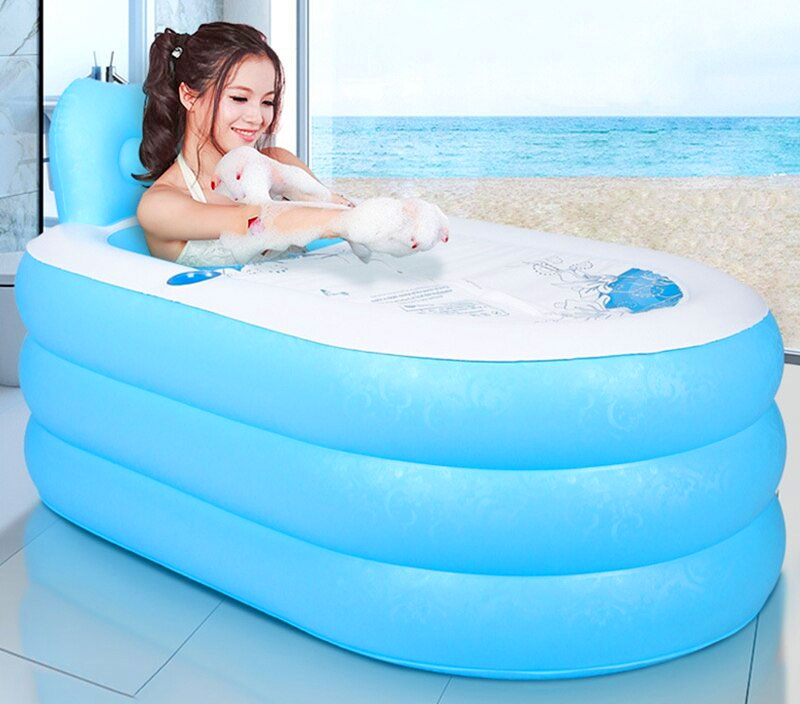 A relaxing pro knows they'll be in the tub for a while so it's important to stay hydrated. This tub offers a cup holder to make sure your beverage of choice isn't far away - I would recommend hot tea or some sort of adult beverage. I guess the cup holder could also be used to hold your phone or other gadget, but then are you really relaxing?!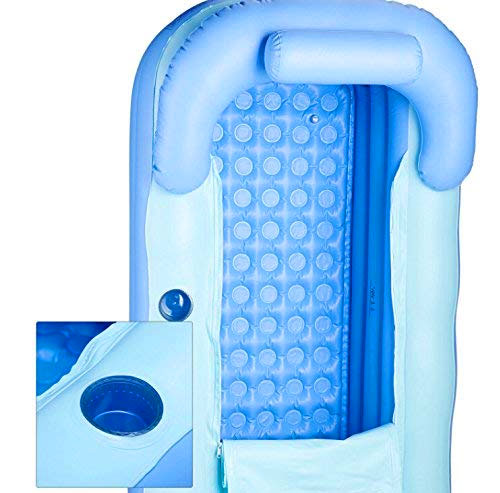 These tubs typically can hold up to 26 gallons of water and when you're all done this tub features a fast drain plug by the foot of the tub. All you need to do is pull the plug and watch your relaxing waters run out (let's hope you set the tub up somewhere it can be drained…).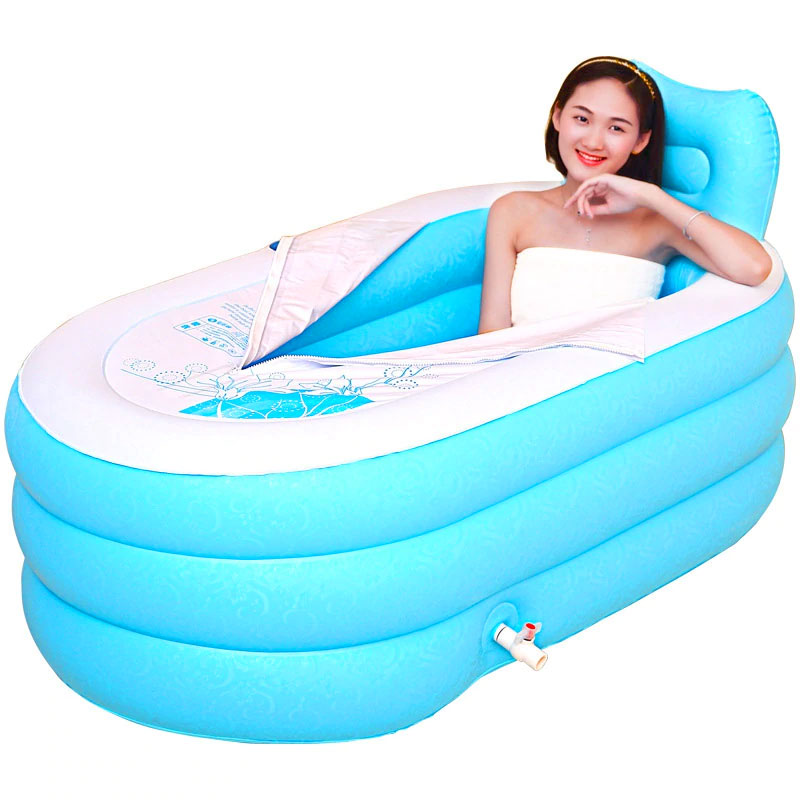 Another great advantage of these tubs is that when not in use they fold up for easy storage in even the smallest of places (like an apartment or camper). No matter what your current living arrangements, you don't need to give up your luxurious spa time!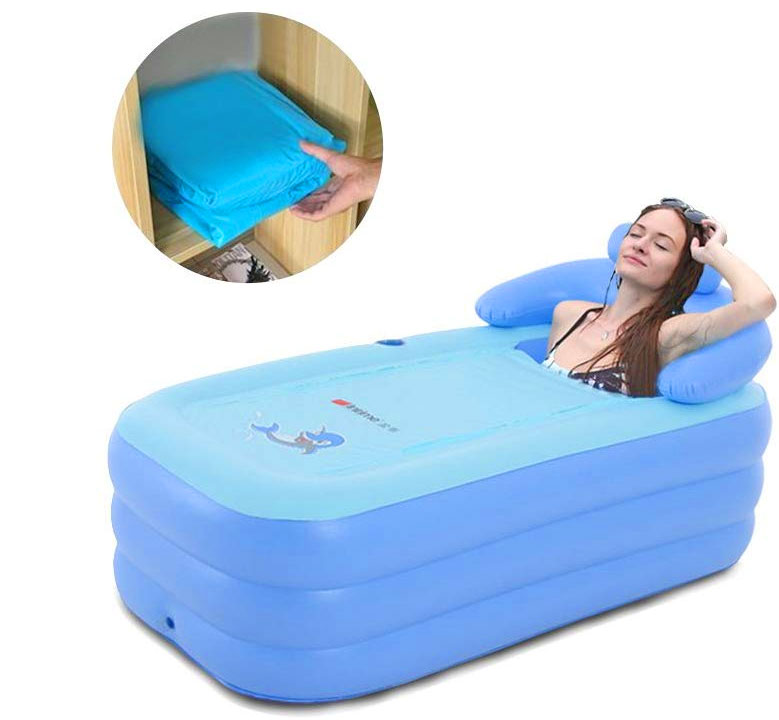 How Do I Inflate The Adult SPA Inflatable Bath Tub?
There are a few options for inflation. Some inflate with a foot pump and others inflate with an plug-in electric air pump.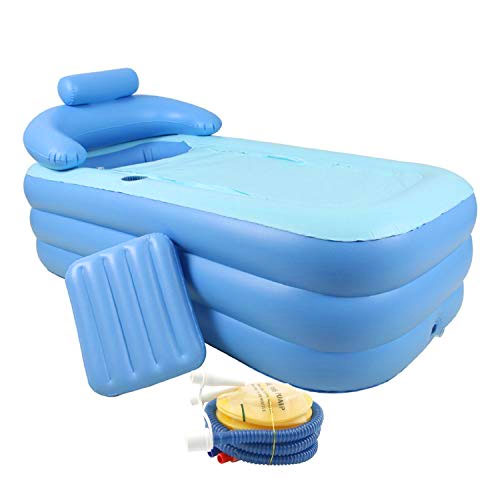 Check out this inflatable tub in action in the below video!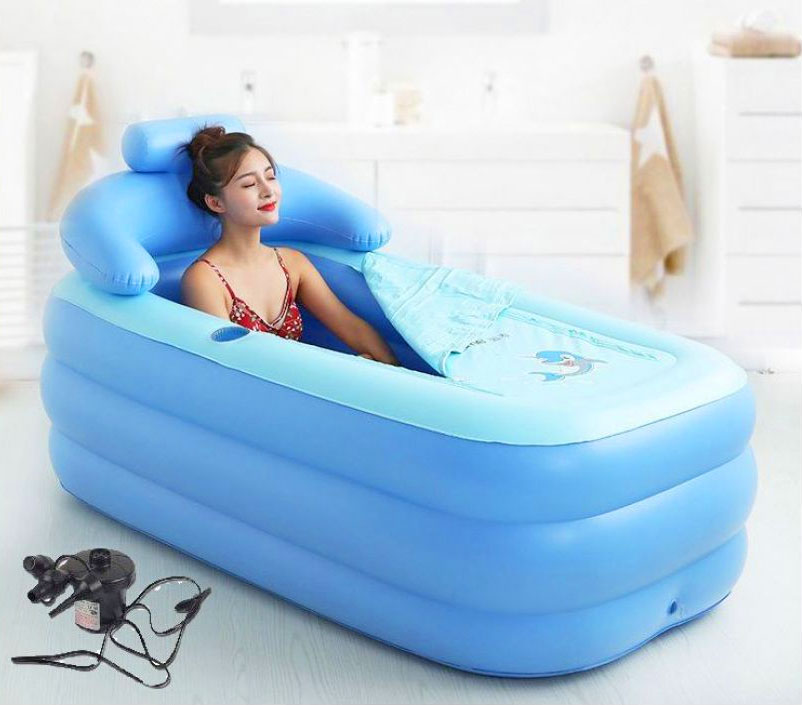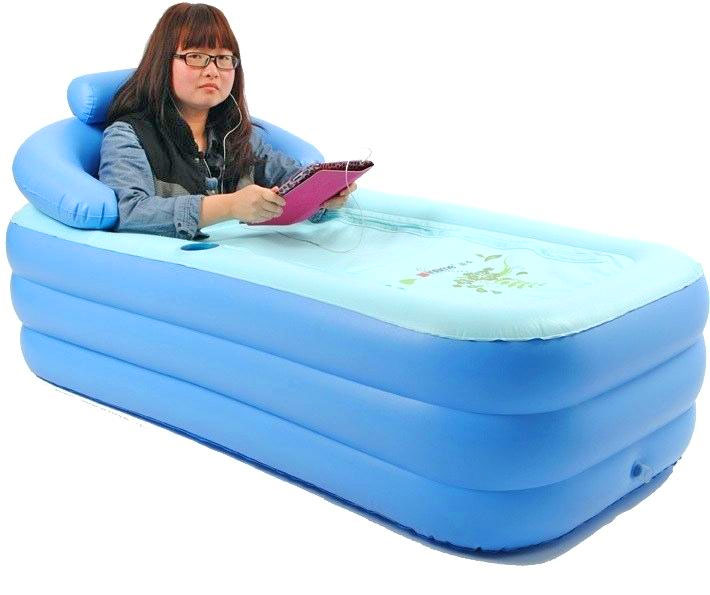 Subscribe To Our YouTube Channel