This Inflatable Lounge Chair Pool is The Ultimate Relaxing Spot This Summer
By Ryan on 03/10/2023 10:19 AM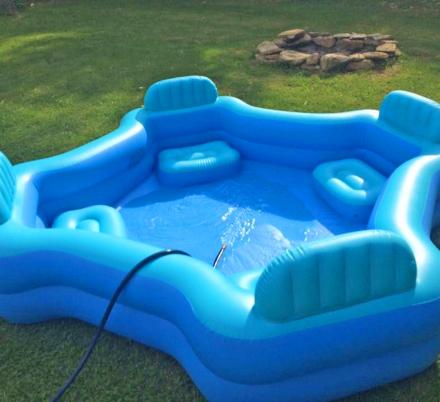 There's inflatable hot tubs, there's inflatable pools, there's inflatable chairs, but what if there was one item that combined them all? Well, this might be it, and it's essentially an inflatable lounge chair pool. It's an inflatable mini pool that has 4 built-in lounge chairs on each corner of the pool, so up to 4 people can relax and cool down in the summer heat in the ultimate relaxation spot!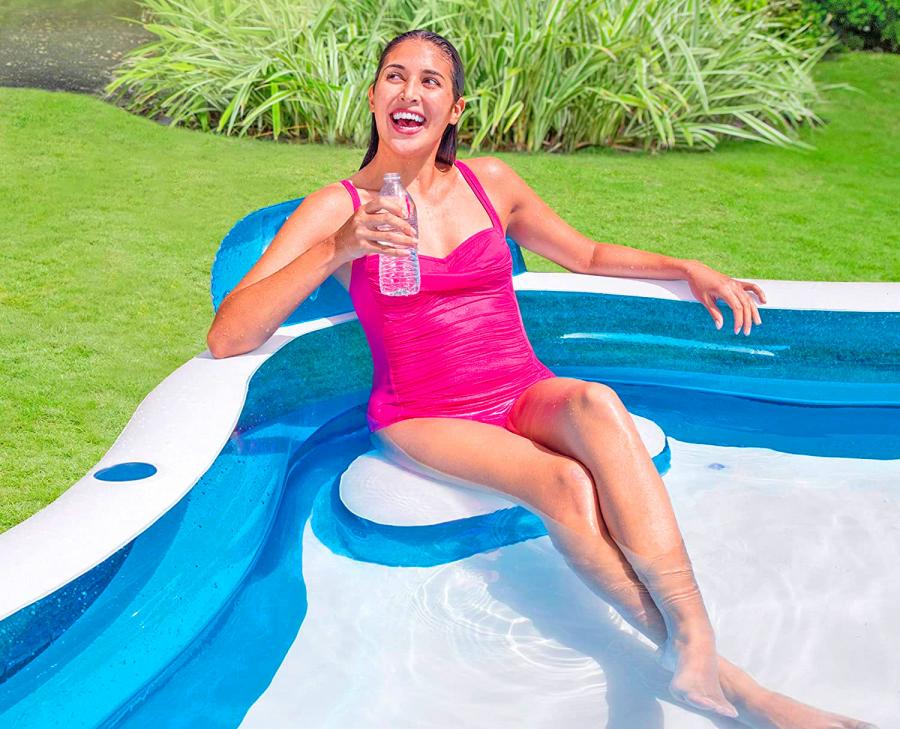 The middle of the pool is great for kids, while they adults can lounge around the corners in the comfy built-in lounge chairs. Though better yet would be getting your kids their own pool, so you and the other adults can relax in peace. It contains 4 different seats for adults or kids, and each one has a nice back rest for full lounging capabilities.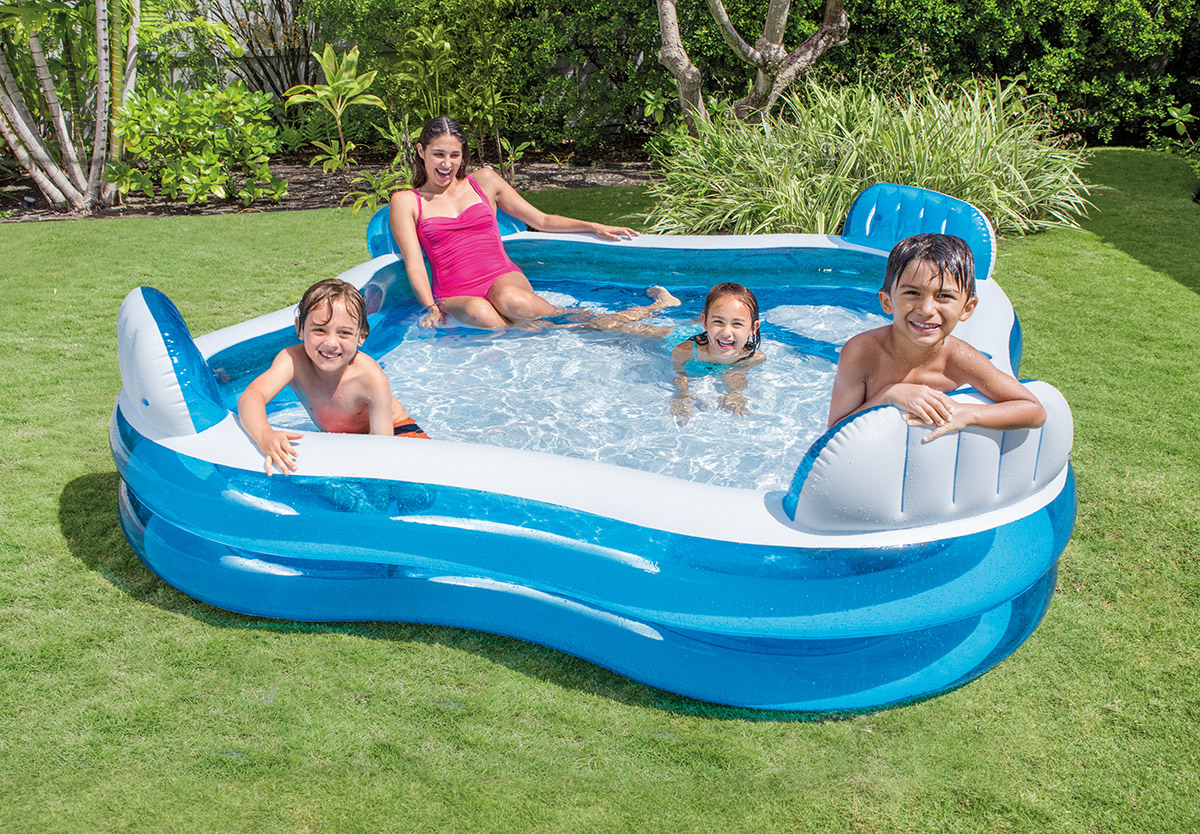 The inflatable lounge chair pool measures 7.5 feet long x 7.5 feet wide with back rests that measure around 26 inches tall.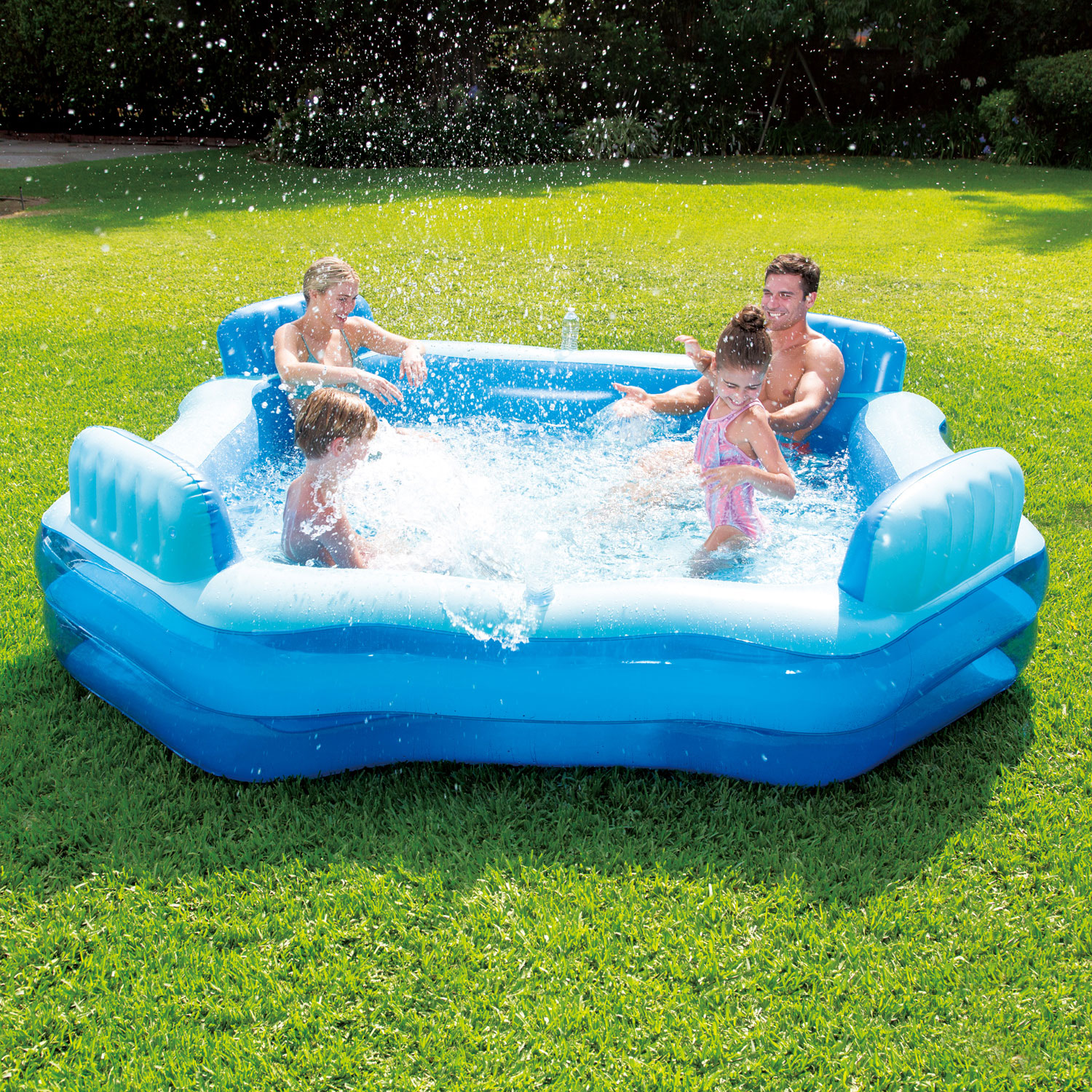 The inflatable pool with built-in lounge chairs contains 2 cupholders built-in to the wall of the pool. (Why not 4? We're not sure!)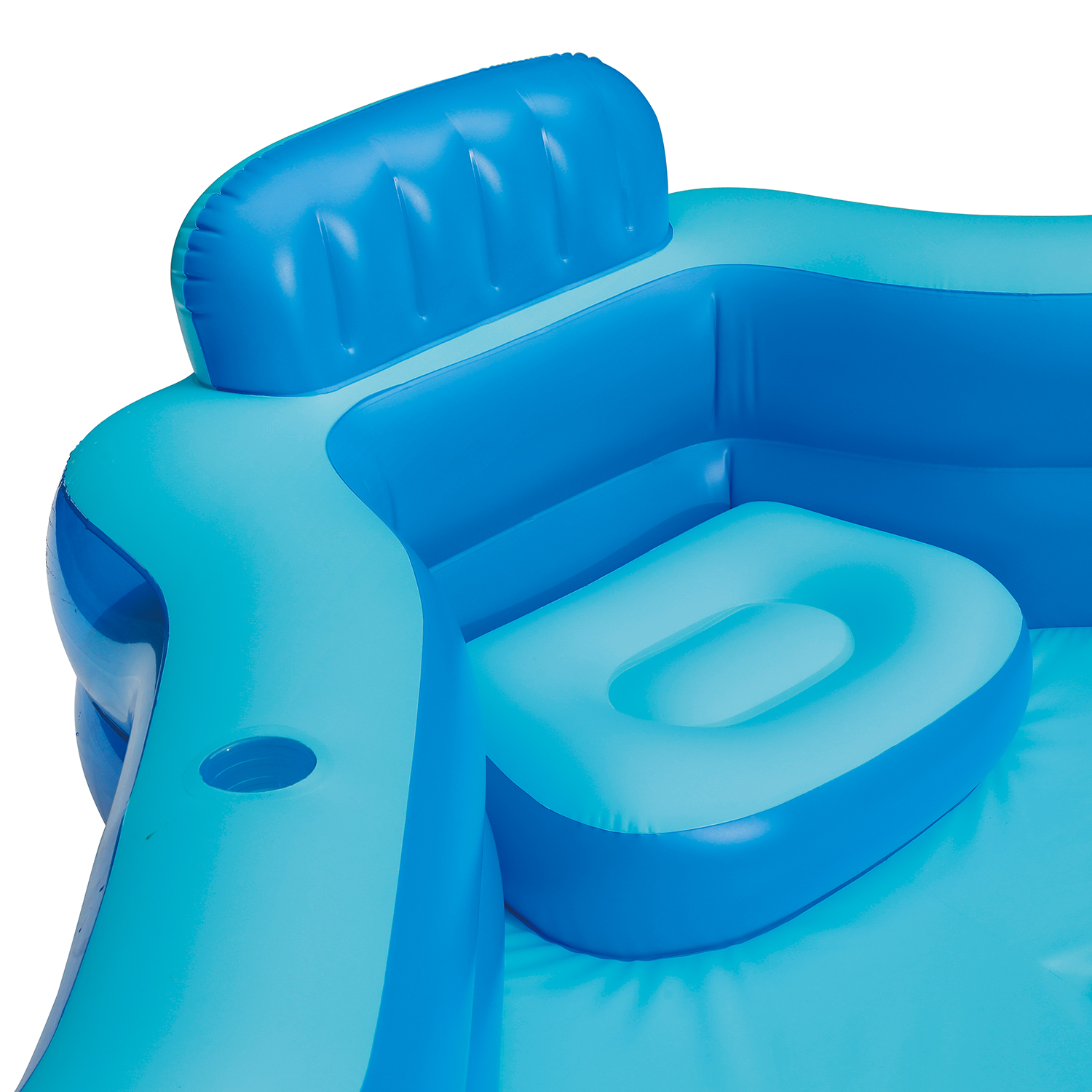 There's 2 different version of the inflatable pool, including one with 4 seats, and a smaller version with just 2 seats.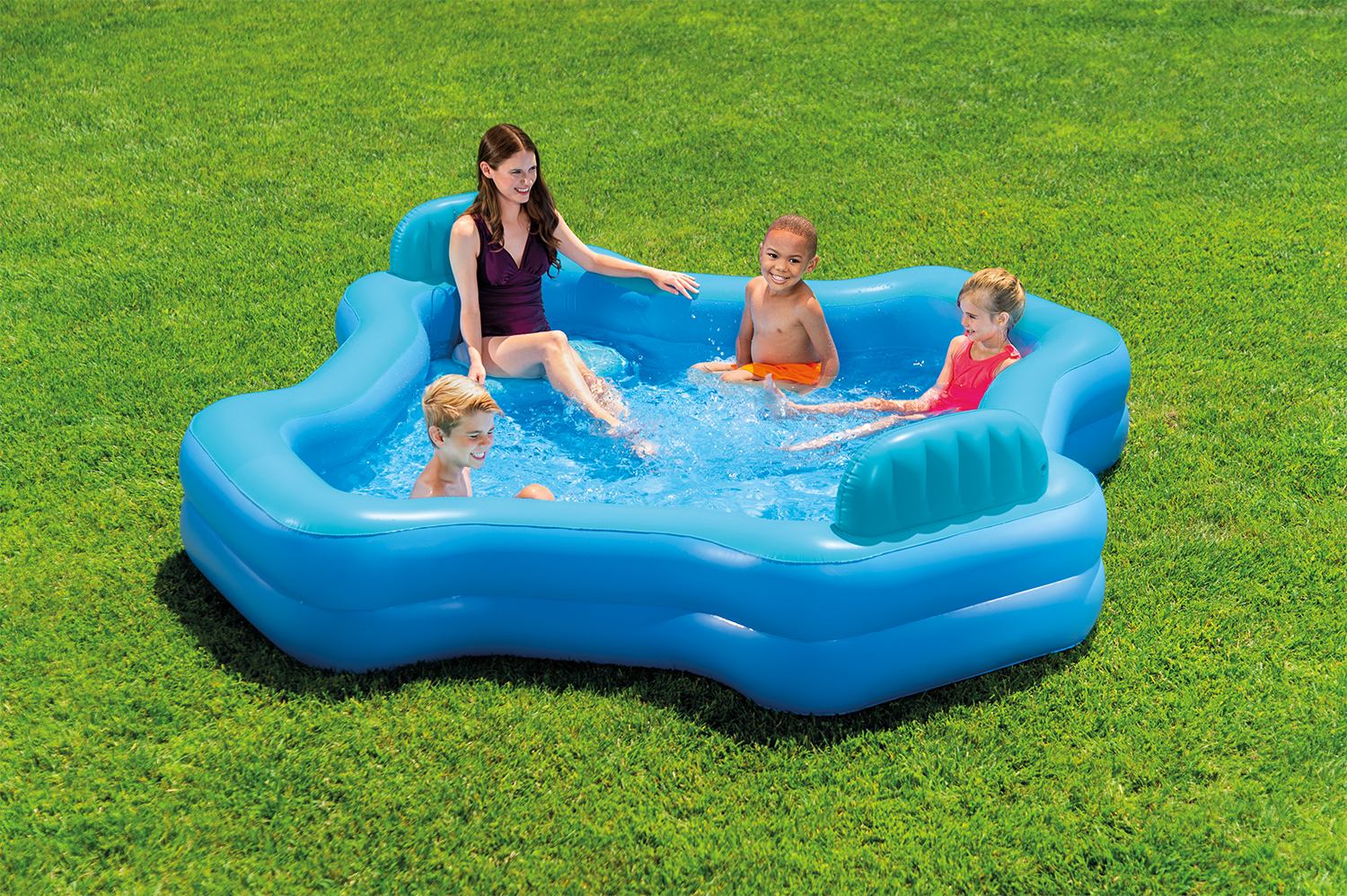 The Inflatable lounge chair pool contains a drain at the bottom of the pool for easy draining and cleaning!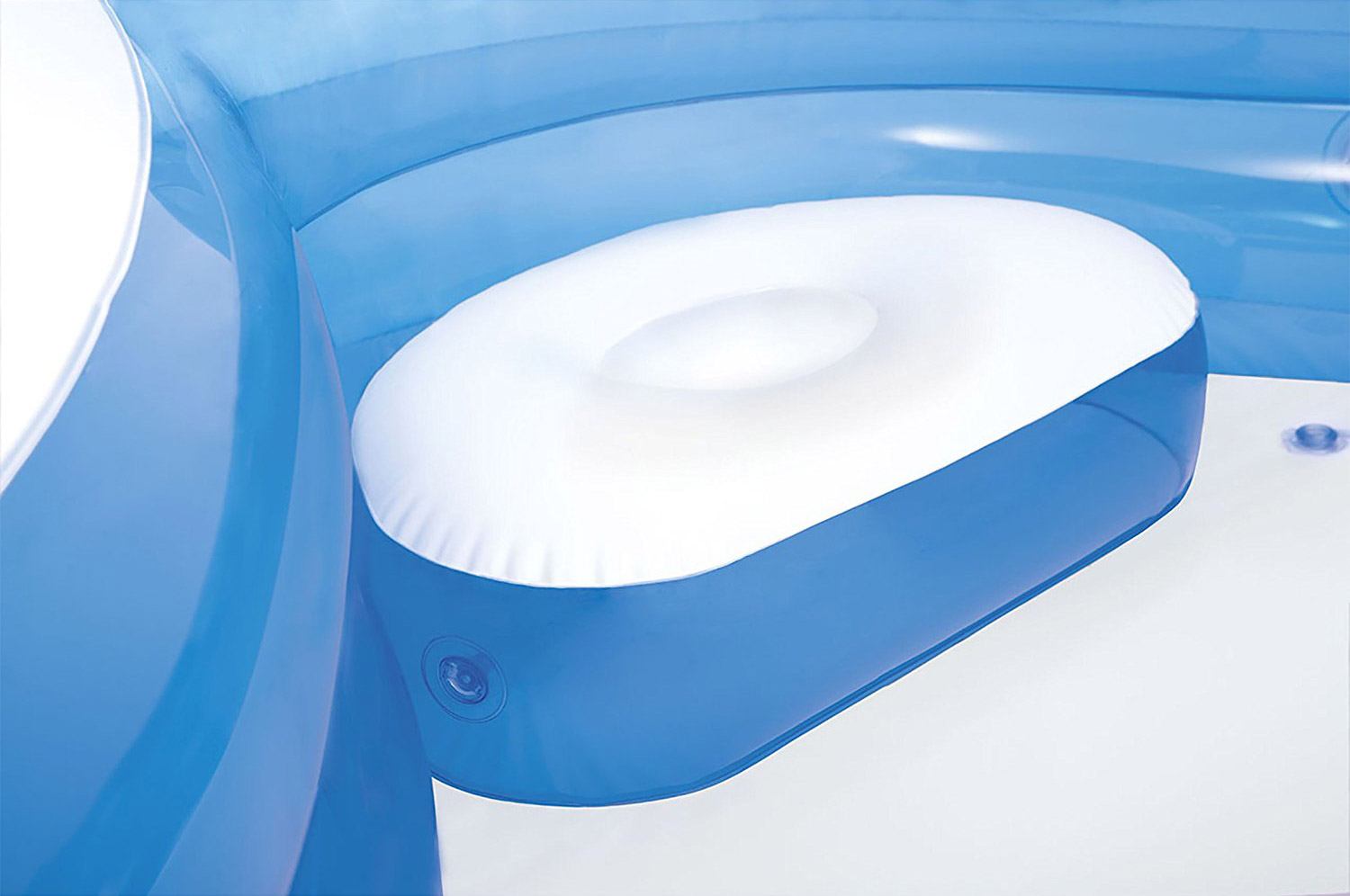 The pool can hold up to 261 gallons of water, and features 14 inch tall walls on the sides of the pool.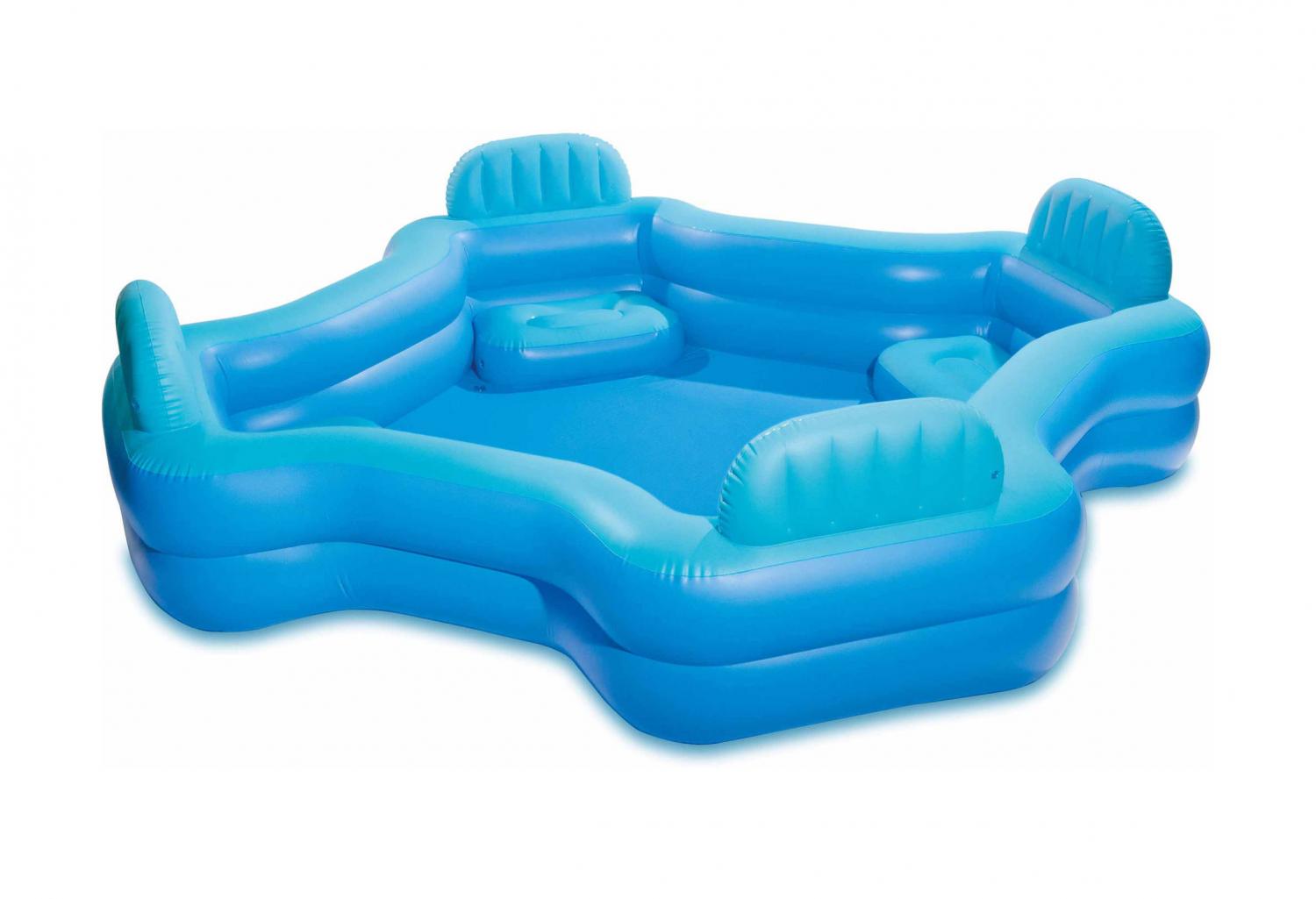 The Inflatable Lounge Chair Pool comes in either blue or white colors to choose from.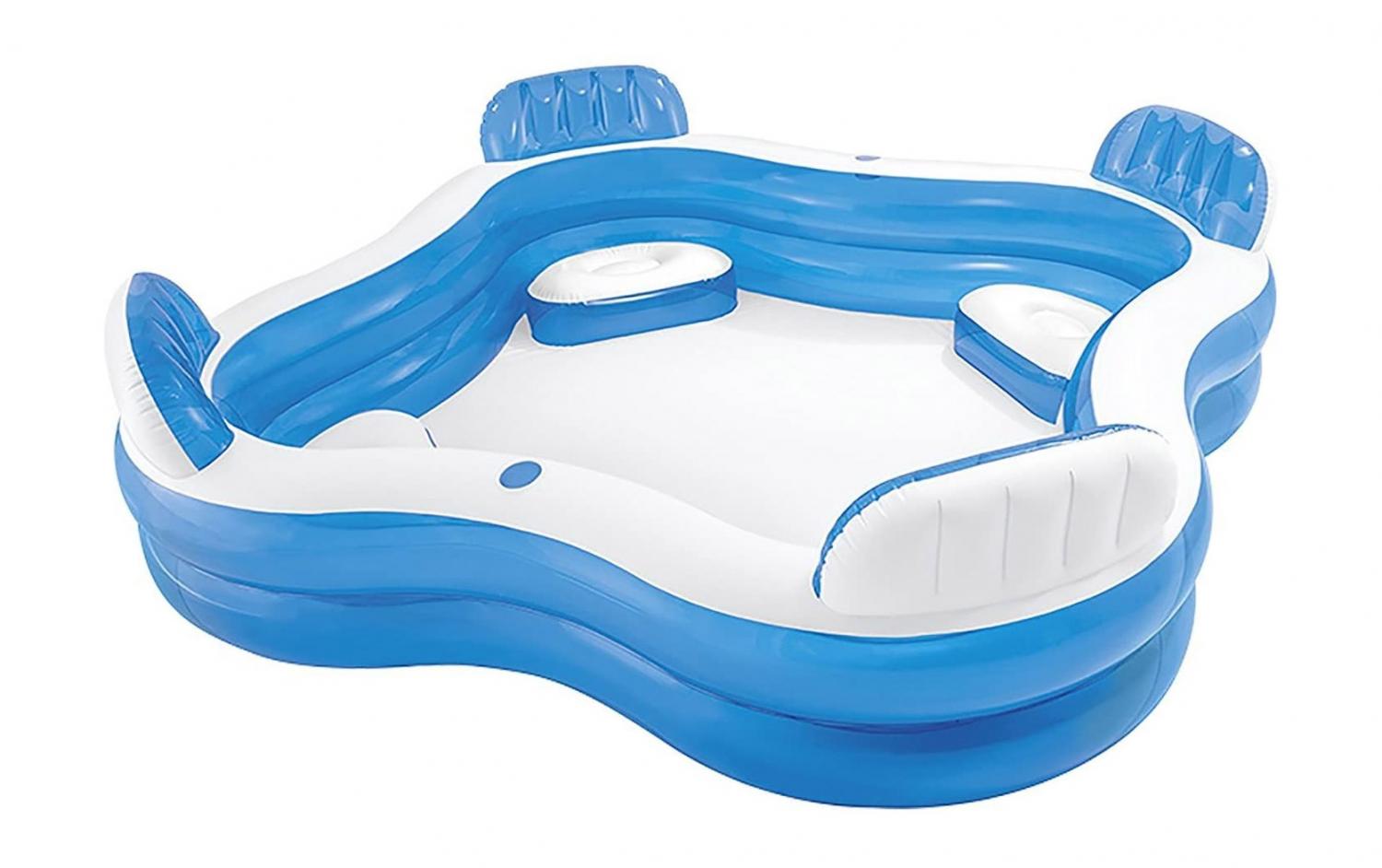 The lounge chair pool comes with repair patches in case any accidents happen or it springs a leak!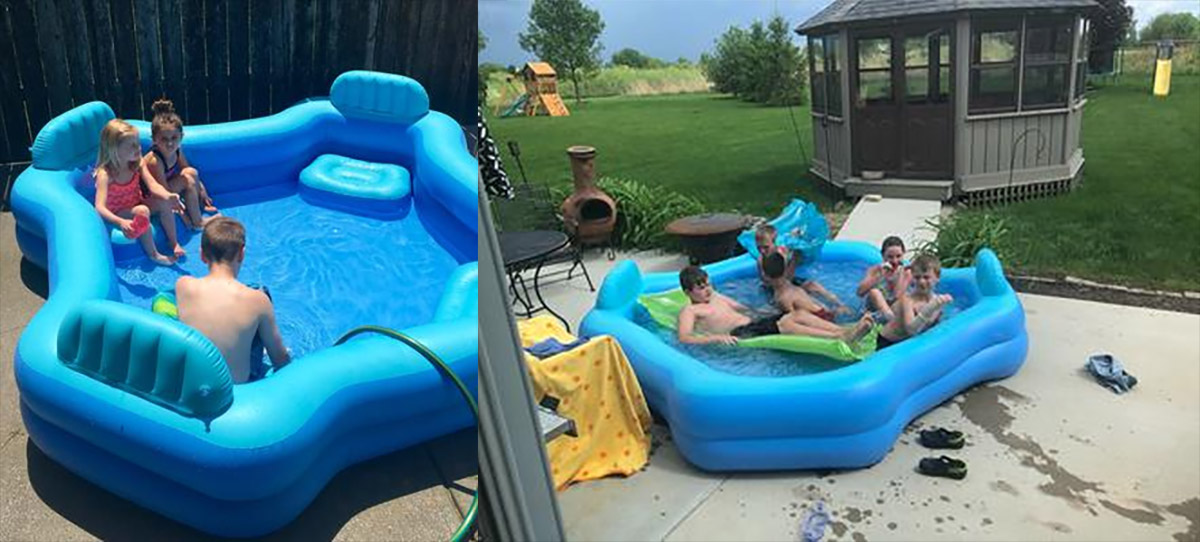 When the inflatable pool is fully deflated and empty, it weighs just 16.78 pounds and it folds up for very easy storage!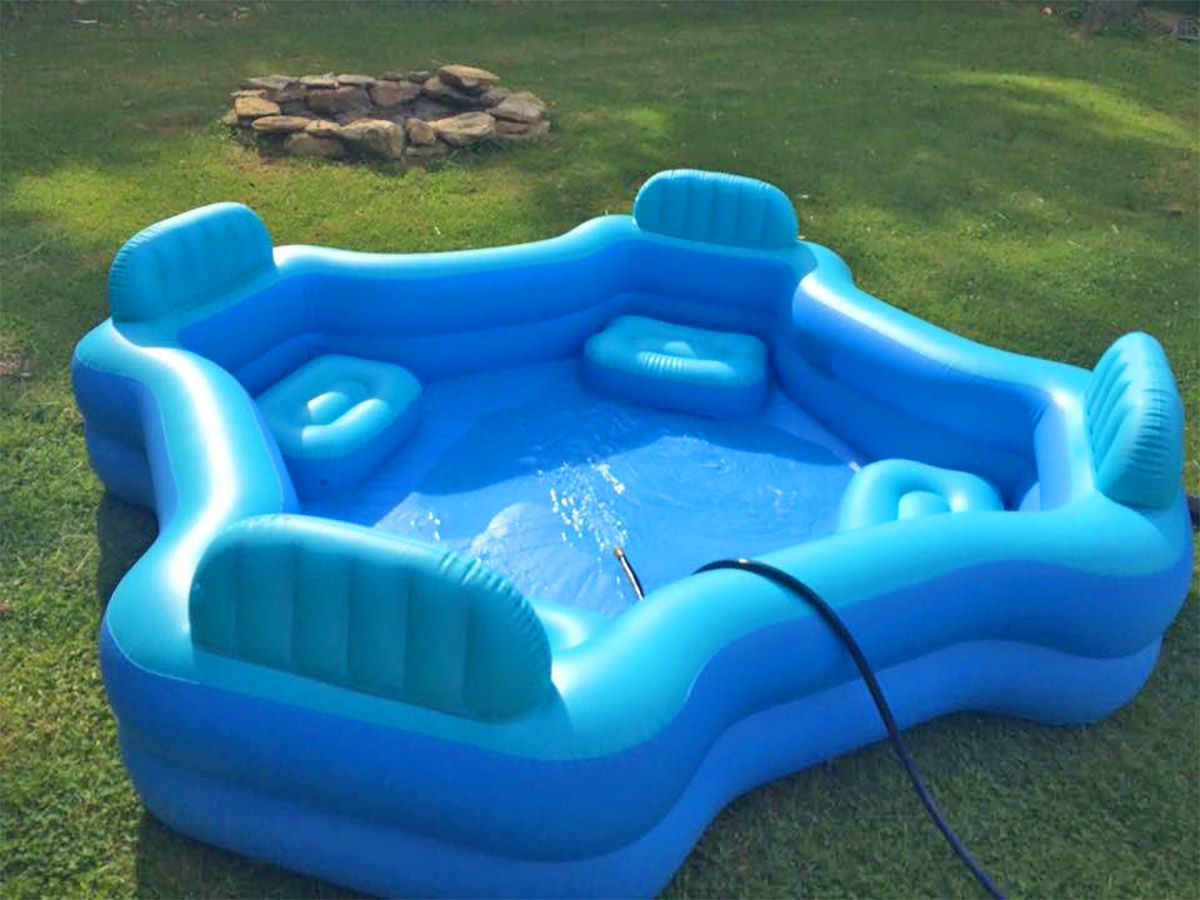 It's the perfect spot to lounge with friends or family on those hot summer days or while you're waiting for the BBQ to finish cooking!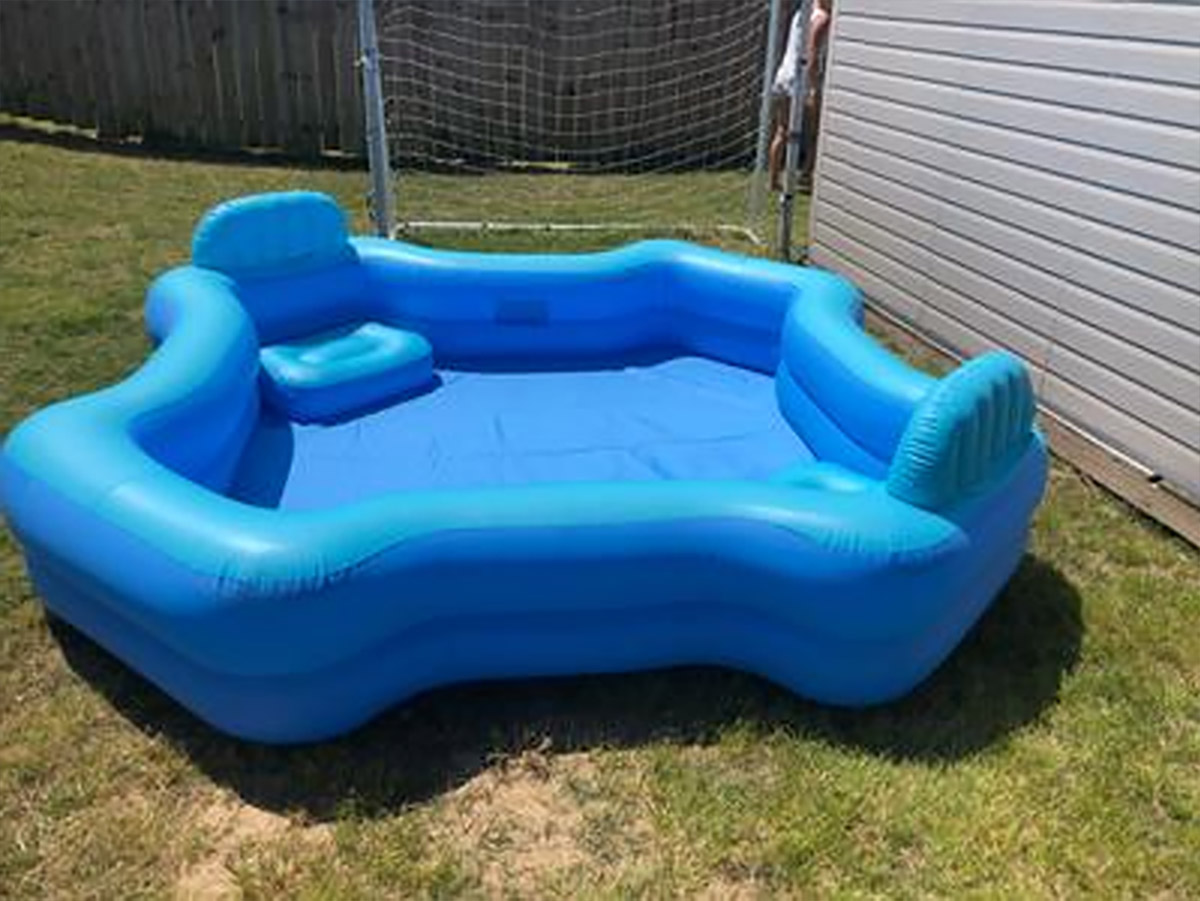 The inflatable lounge chair pool is not only great for use at the home or in the backyard, but also at a cabin, at the beach, and more!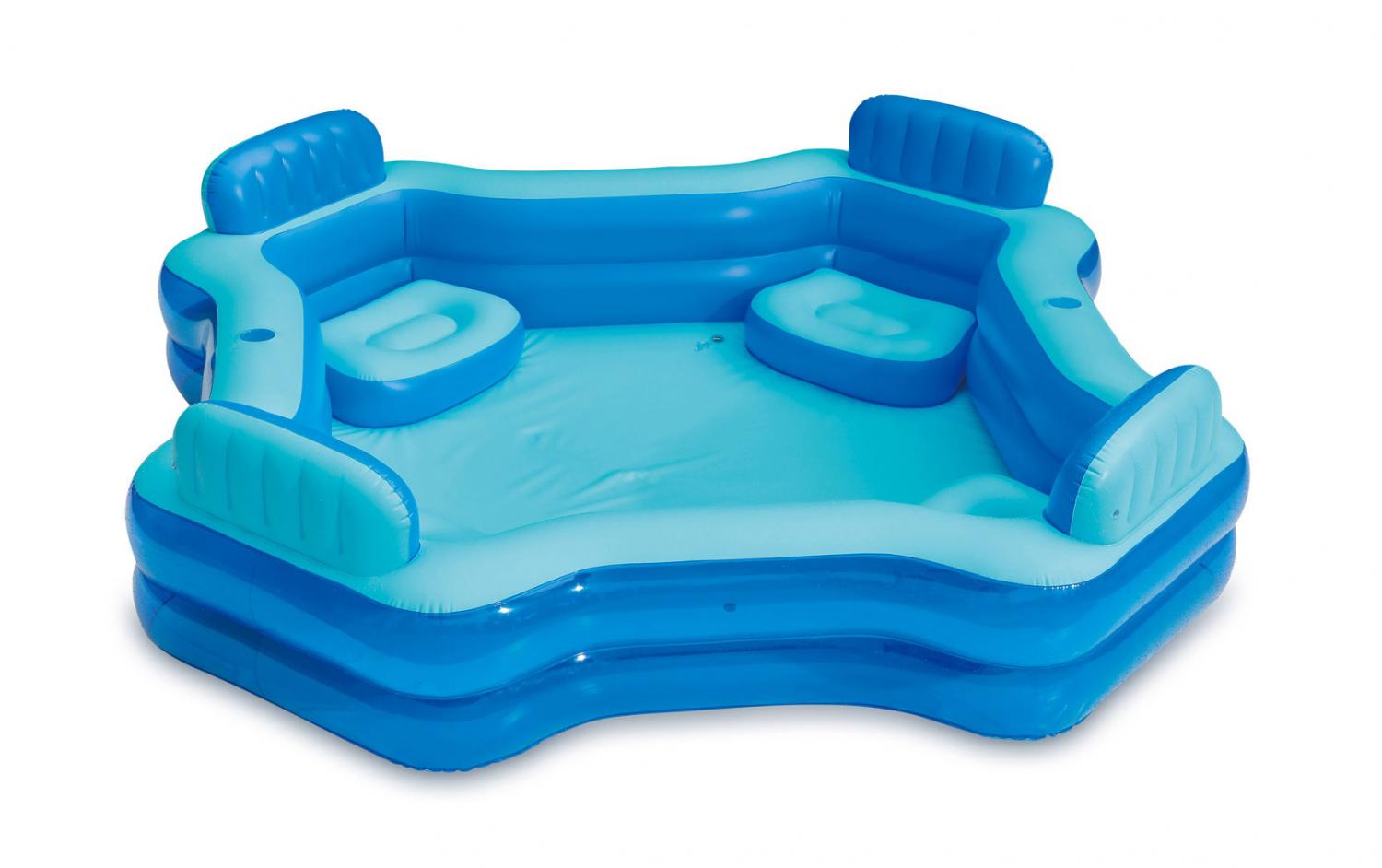 The inflatable pool can be blow-up in just a few minutes using any standard air-pump!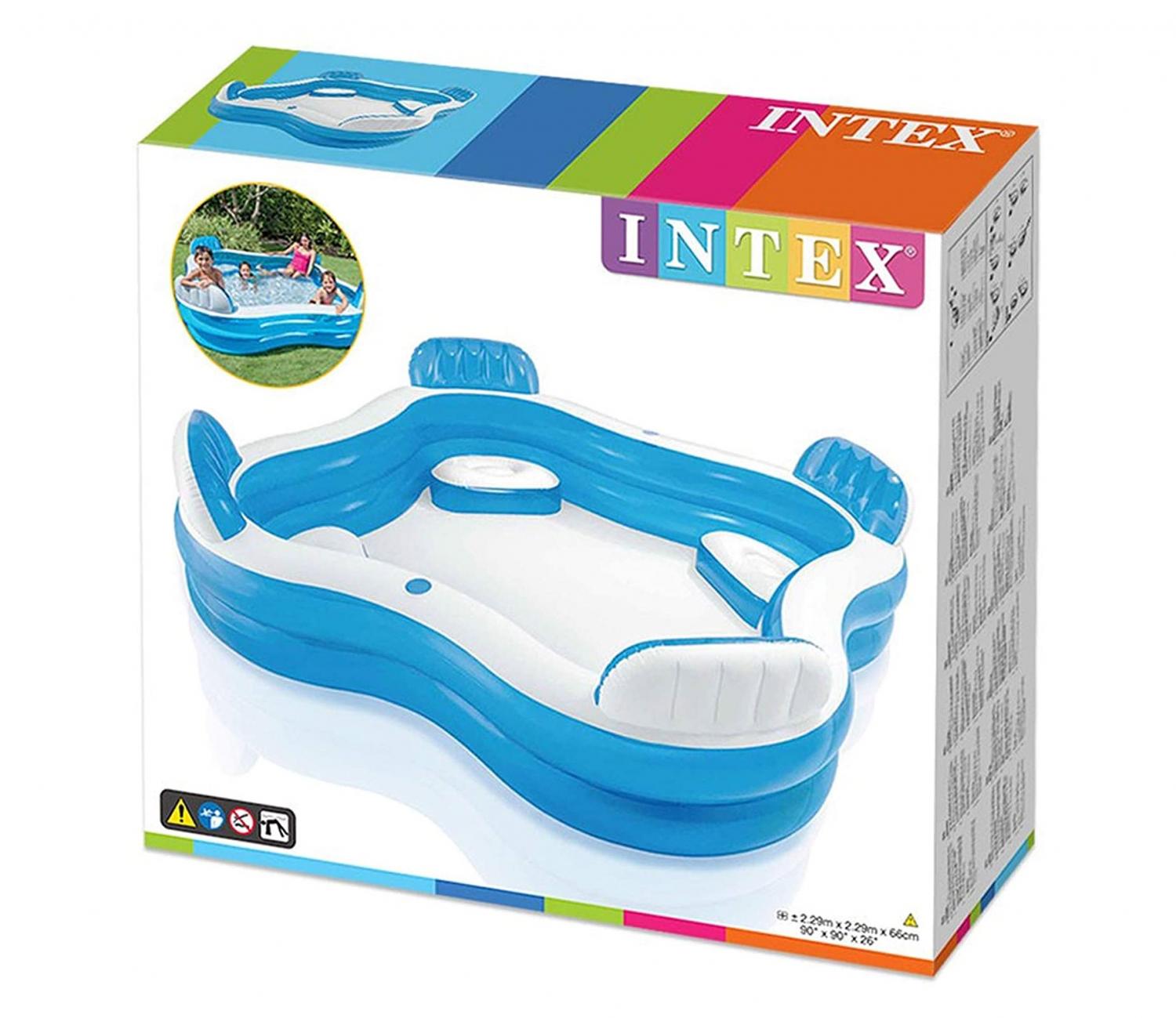 You can snag the inflatable lounge chair pool from Amazon for around $51 bucks! Check out the Intex Swim Center Family Lounge Inflatable Pool in action via the video below.
Subscribe To Our YouTube Channel