This Portable Folding Bathtub Is Perfect For Tiny Homes
By Ryan on 12/18/2021 6:27 PM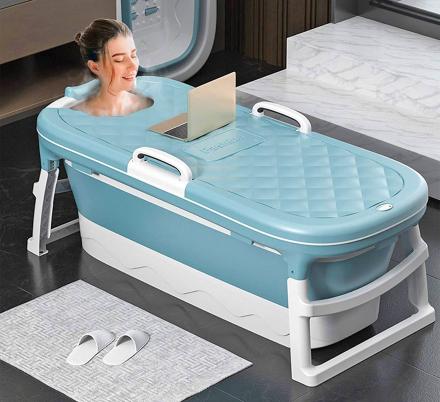 Have you ever had one of those days that you just want to melt away and have a spa experience? Rather than spending hundreds or thousands a year on spa trips, you can bring the spa to your home. You can now do that super easily right at home whether you have a nice bathtub or not with one of these incredible portable folding bathtubs.

Colors: Red | Blue
This is an entire tub that folds up and stores out of the way. It's made for adults but can also be used for children or pets. The tub is ergonomic, easy to use, and aesthetically pleasing. There are steps you can use to easily get in and handles to transport it around. The tub also has an insulated top piece that you can use to enclose your body and keep the water warm.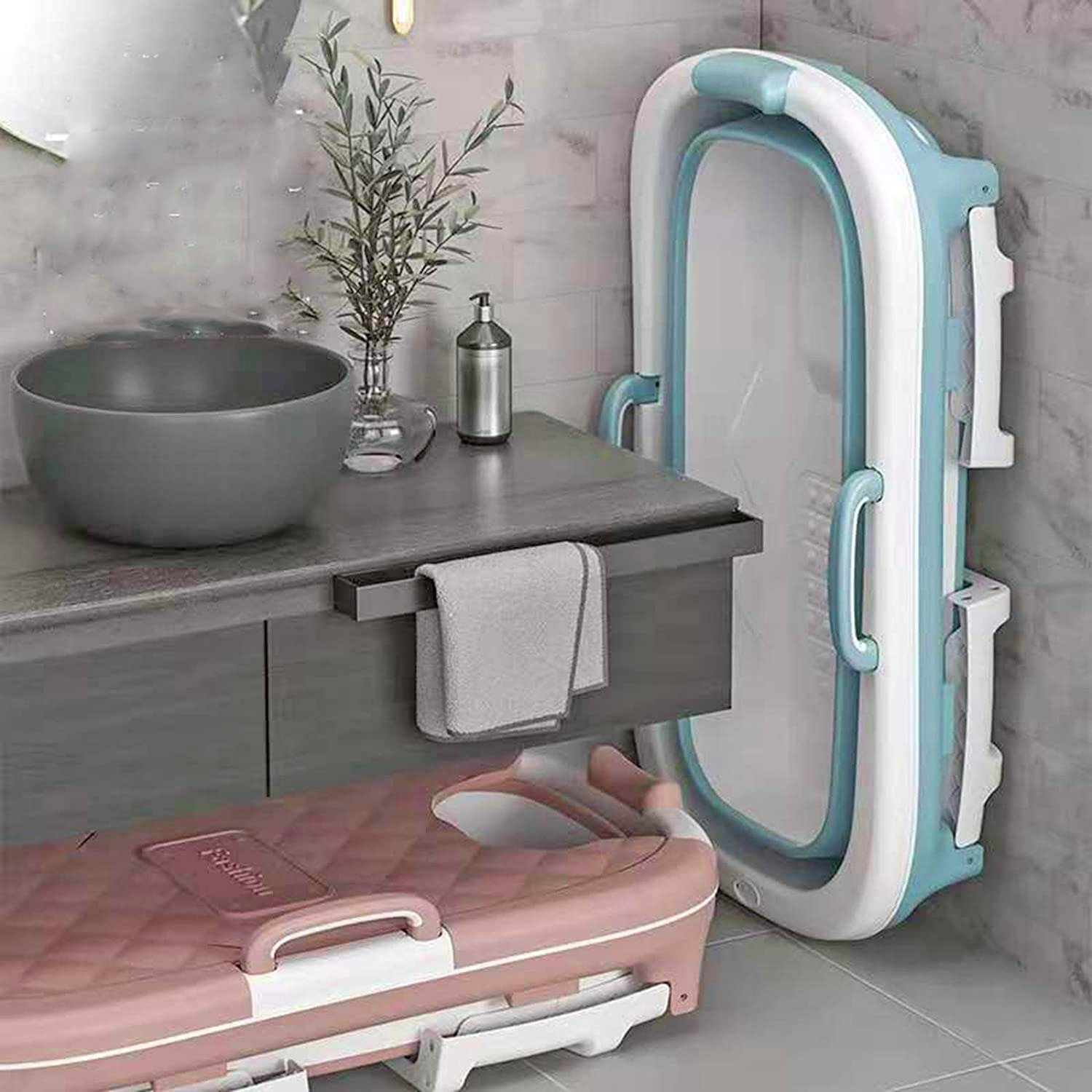 At its full unfolded size, the foldable bathtub measures 54.3 inches long x 24.4 inches wide x 20 inches deep – which is large enough to accommodate people of various heights. When fully folded down it measures just a few inches thick which makes it great to store against a wall or inside a closet.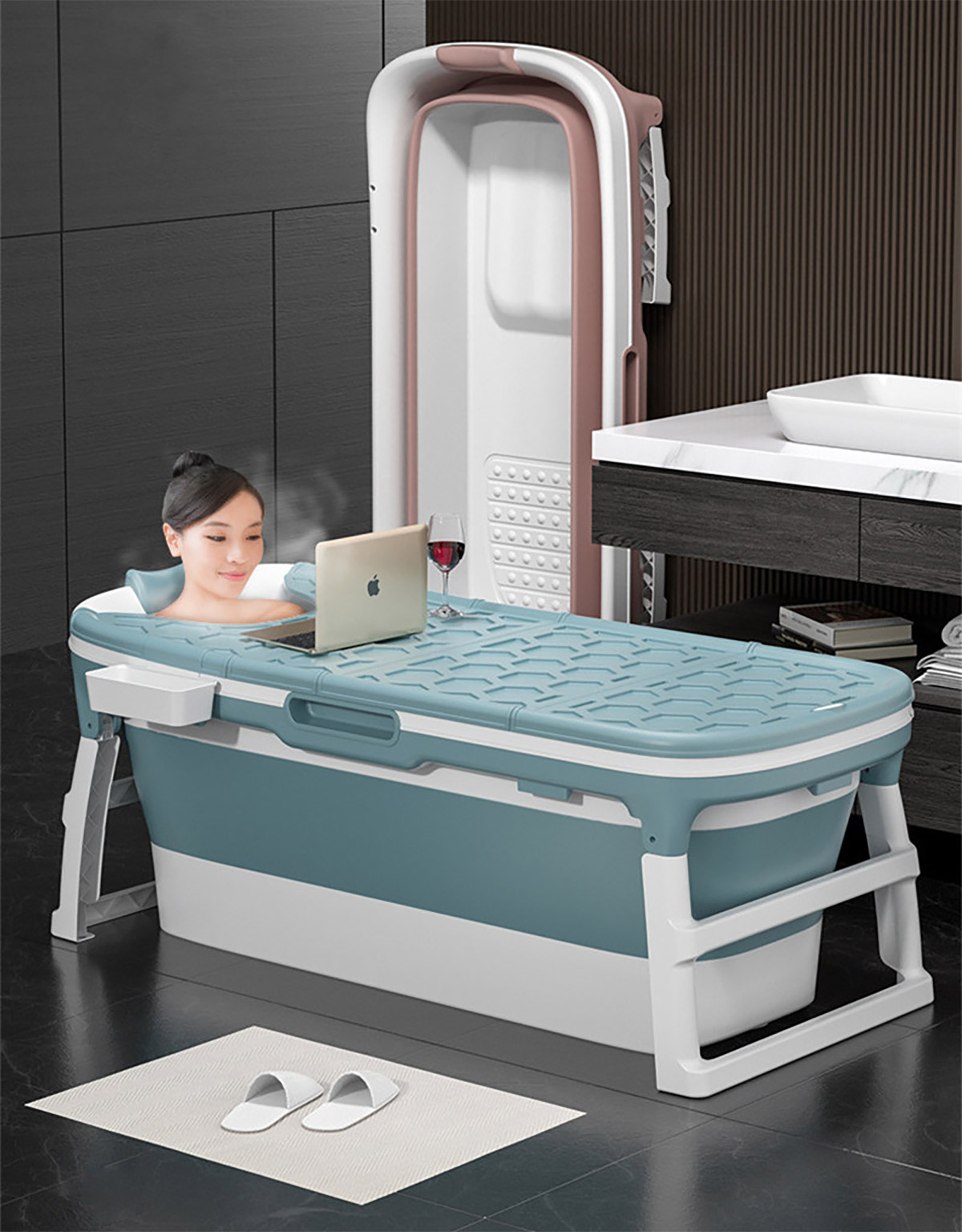 The material is completely safe on your skin since the tub is BPA, lead, and phthalate-free. There are no "plastic" or "chemical" odors that will ruin your spa experience. The insulation will keep the water warm for up to an hour. The tub is designed with 108-degree slopes which is an industry-standard when it comes to ergonomics and comfort. The feet have rubber bumpers on them, so the tub won't slide around.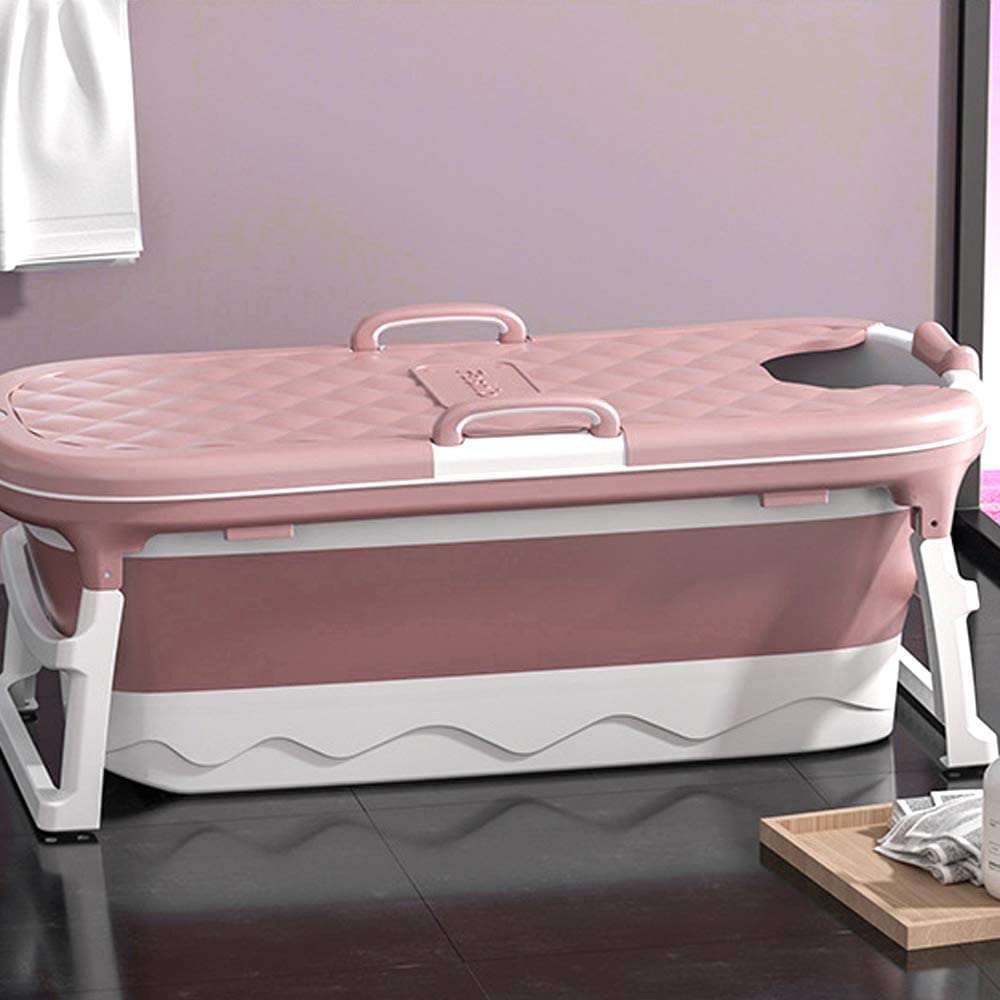 The bathtub folds up so you can store it wherever you'd like. When you're ready, just unfold the tub and set it up in the desired location. Fill it with warm milk, oatmeal, Chinese medicine, or water. Get in the tub and put on the insulated cover. The cover also doubles as a stand for your laptop or tablet so you can stream movies while enjoying your spa.
The folding bathtub measures just 8.6 inches thick when folded flat.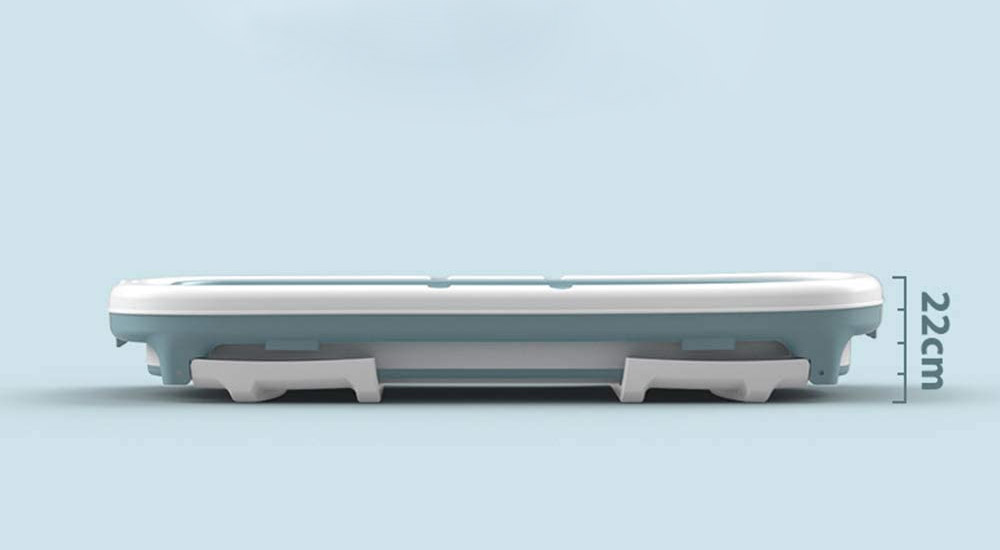 When you're done, just drain the tub before folding it up and storing it until the next use. It couldn't be easier. This foldable bathtub is a must-have for any working person. If you have any stress in your life, you owe it to yourself to treat yourself to a portable spa. All your troubles will melt away as you relax in a tub that was made just for you. Plus, it folds down and stores away easily when not in use.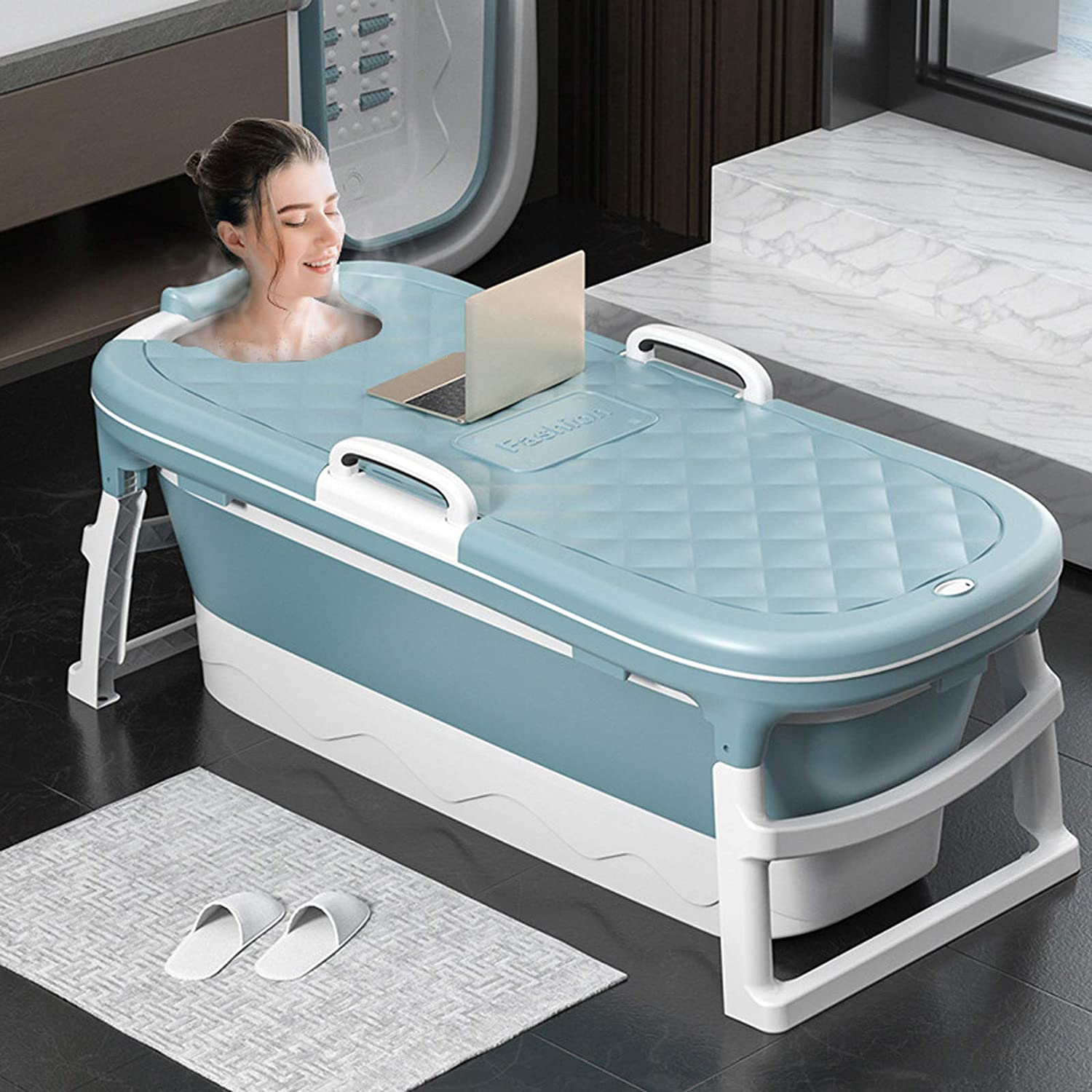 You'll love the immediate relief you feel when you sink into this foldable bathtub. You'll save a ton of money each year and the tub can go absolutely anywhere in your house. Adding to the spa theme of the folding tub, there's even dedicated rollers near the bottom of the tub that will massage your feet to help you further relax. Since the tub folds up so nicely, it can tuck into any corner between uses.
The bottom features a set of foot rollers for a self-service foot massage while inside the folding bathtub.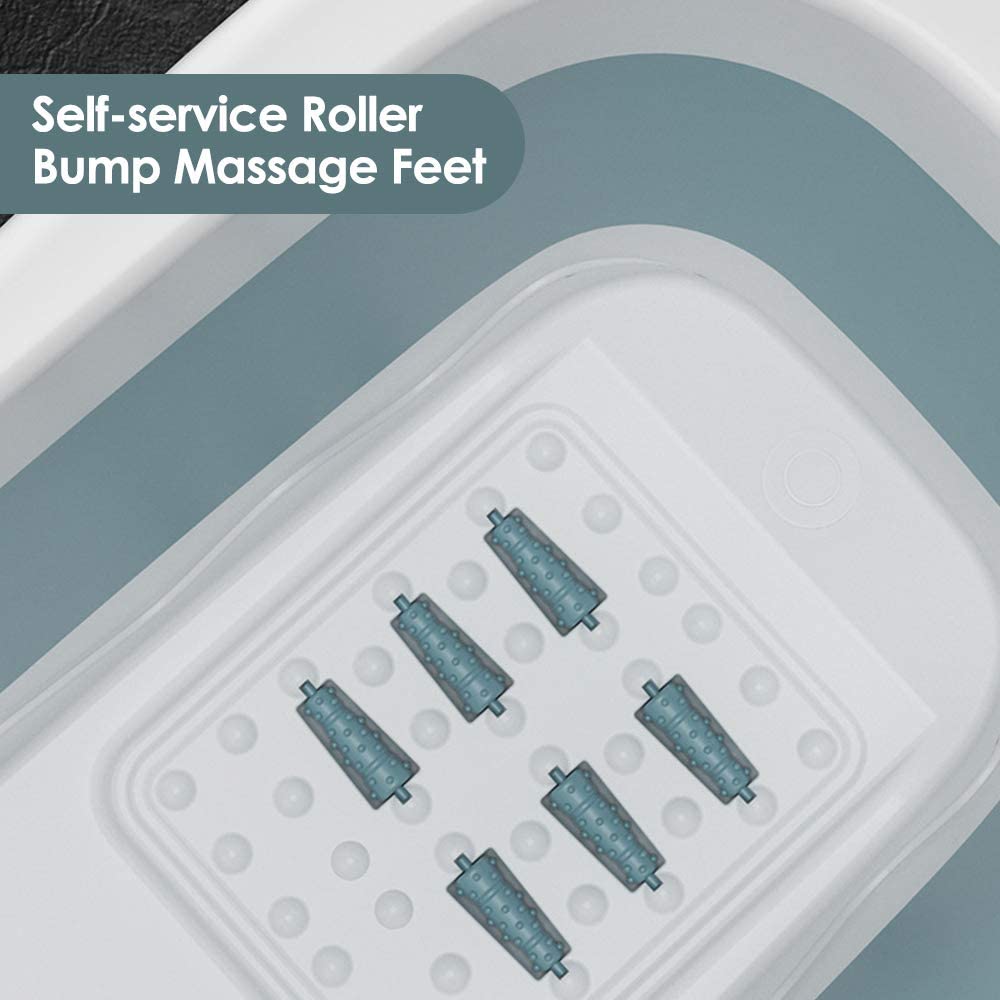 The folding bathtub gets drained using the two integrated drainage holes at the bottom of the tub. It also comes with a drainage hose that you can connect if you're using it indoors.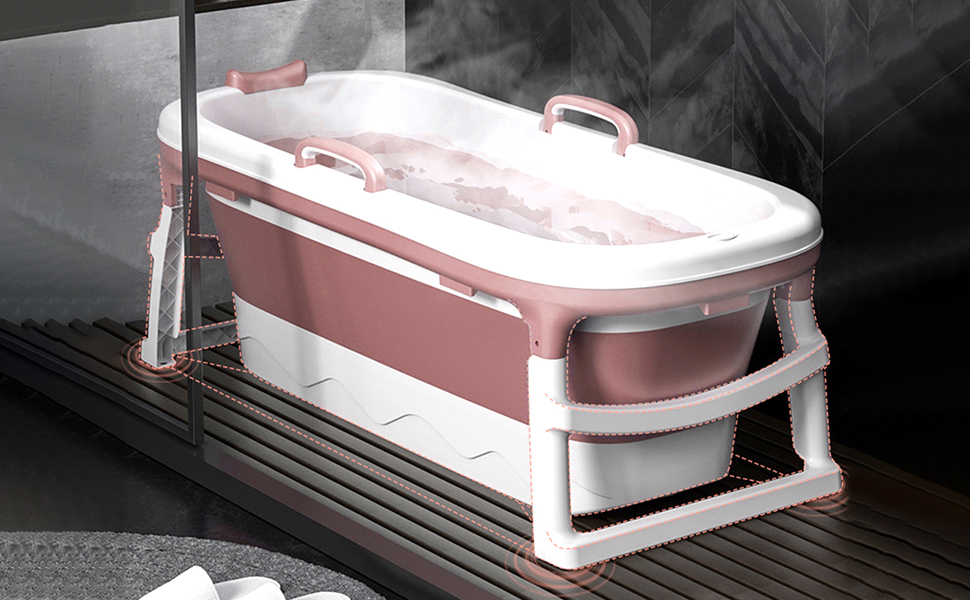 To fold the bathtub flat just turn it up side down and press down.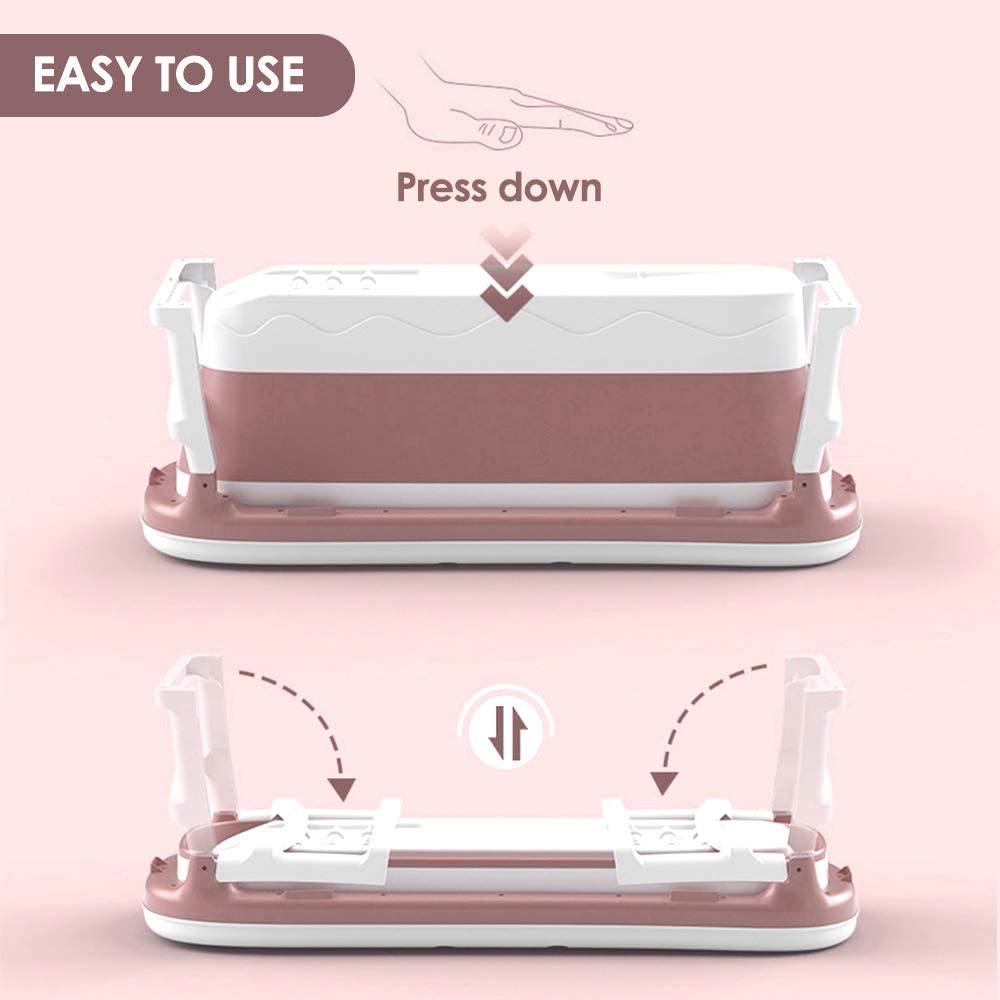 Just press down to open the unfold the bathtub and fill it with hot water!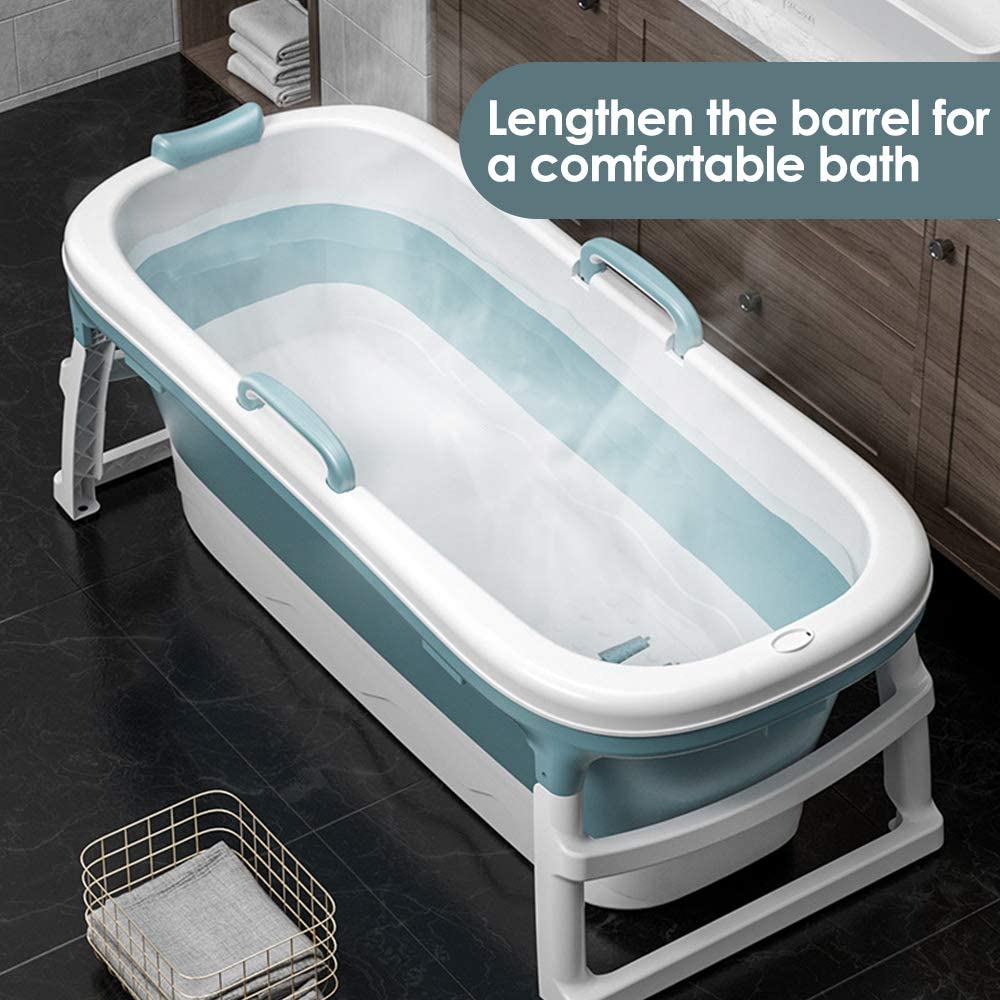 The folding portable bathtub comes in two different colors to choose from (blue and pink)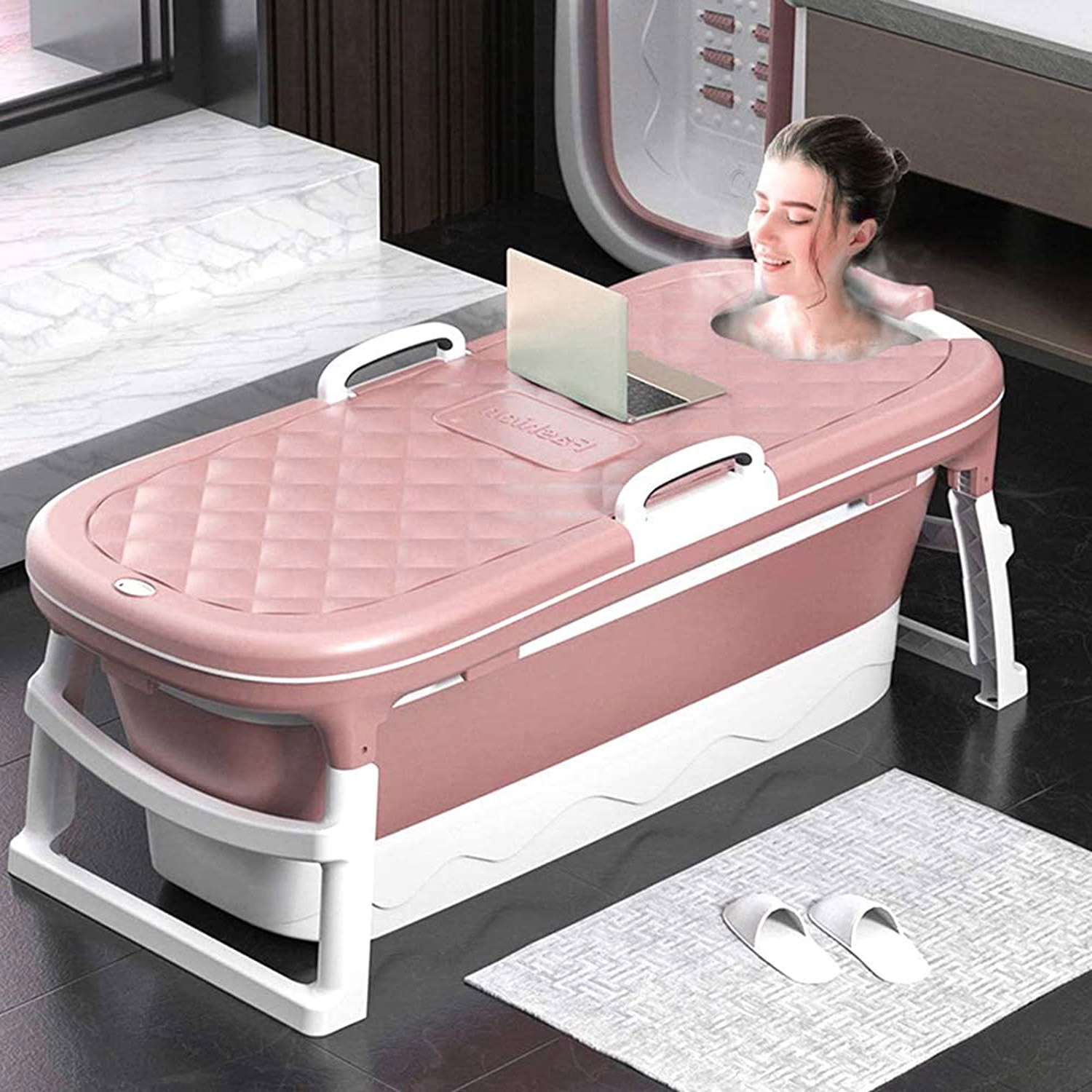 The back rest of the bathtub features a 108 degree slop to make it super comfy when sitting inside the tub.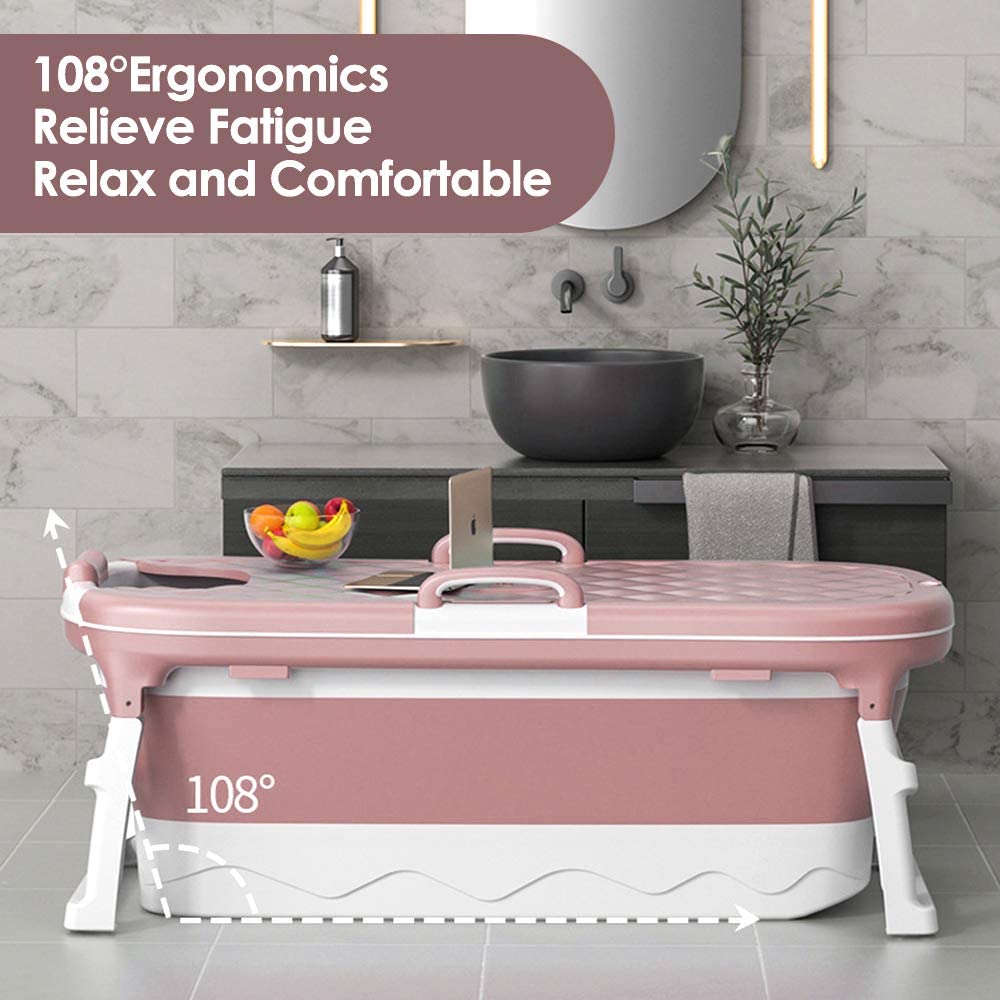 With the top on the folding tub it makes a perfect spot to get some work done or sit back and watch some movies or shows.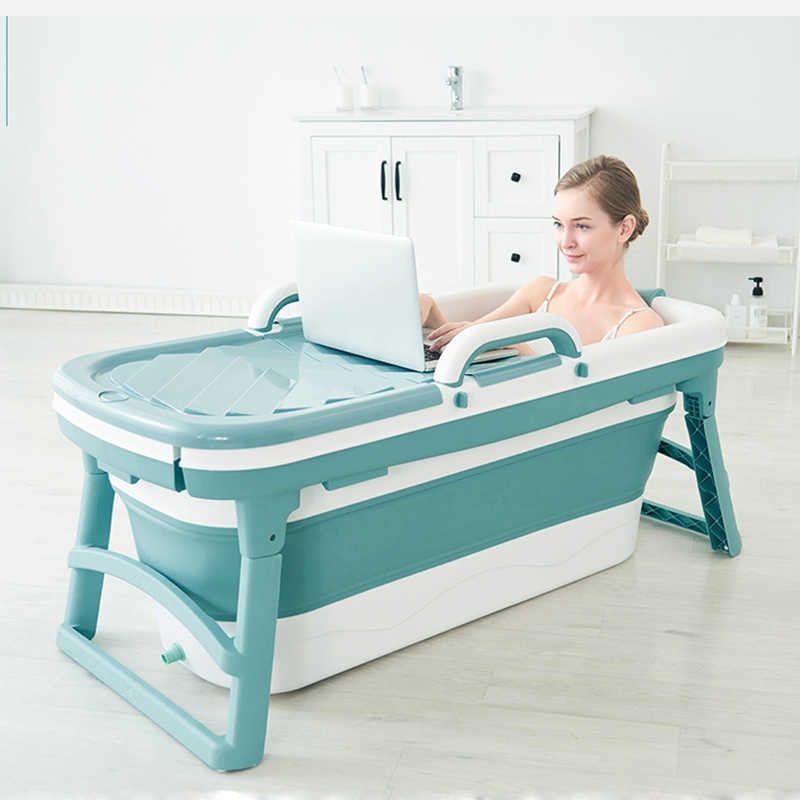 The folding bathtub is also a great way to give your kids/babies a bath!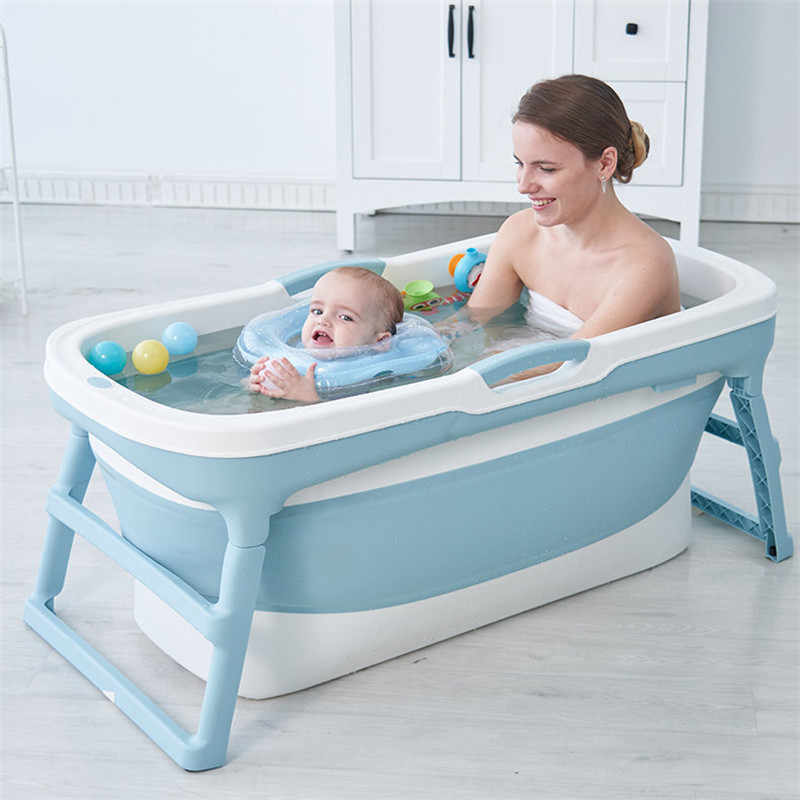 Check out the portable folding bathtub in action via the video below.

Subscribe To Our YouTube Channel