This Super-Realistic Pool Float Looks Like a Giant Mug Of Beer
By Ryan on 02/06/2020 9:34 AM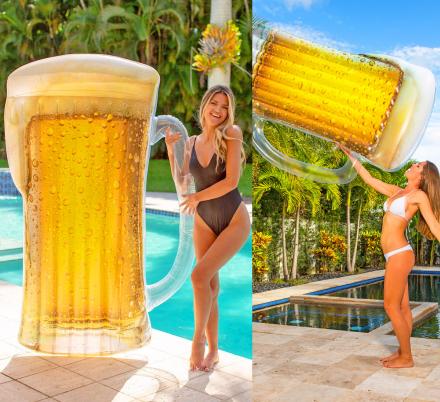 Yes, I realize it's February, and really nowhere near Summer time, but I post this as a way of getting your hopes up for the Summer to come! There are plenty of ways to keep afloat in the pool or in a lake, such as a mini yacht pool float, an avocado, or even a pool float with a motor, but there's none quite as satisfying as laying on a giant mug of beer on a hot Summer day!
Made and sold by Pool Candy, the giant mug of beer pool float is made to look super realistic with a frothy overflowing top, to a condensation filled body, and even a transparent handle that's part of the pool float. Once fully inflated, the head of the beer even becomes nice comfy pillow to rest your head on while relaxing in the water.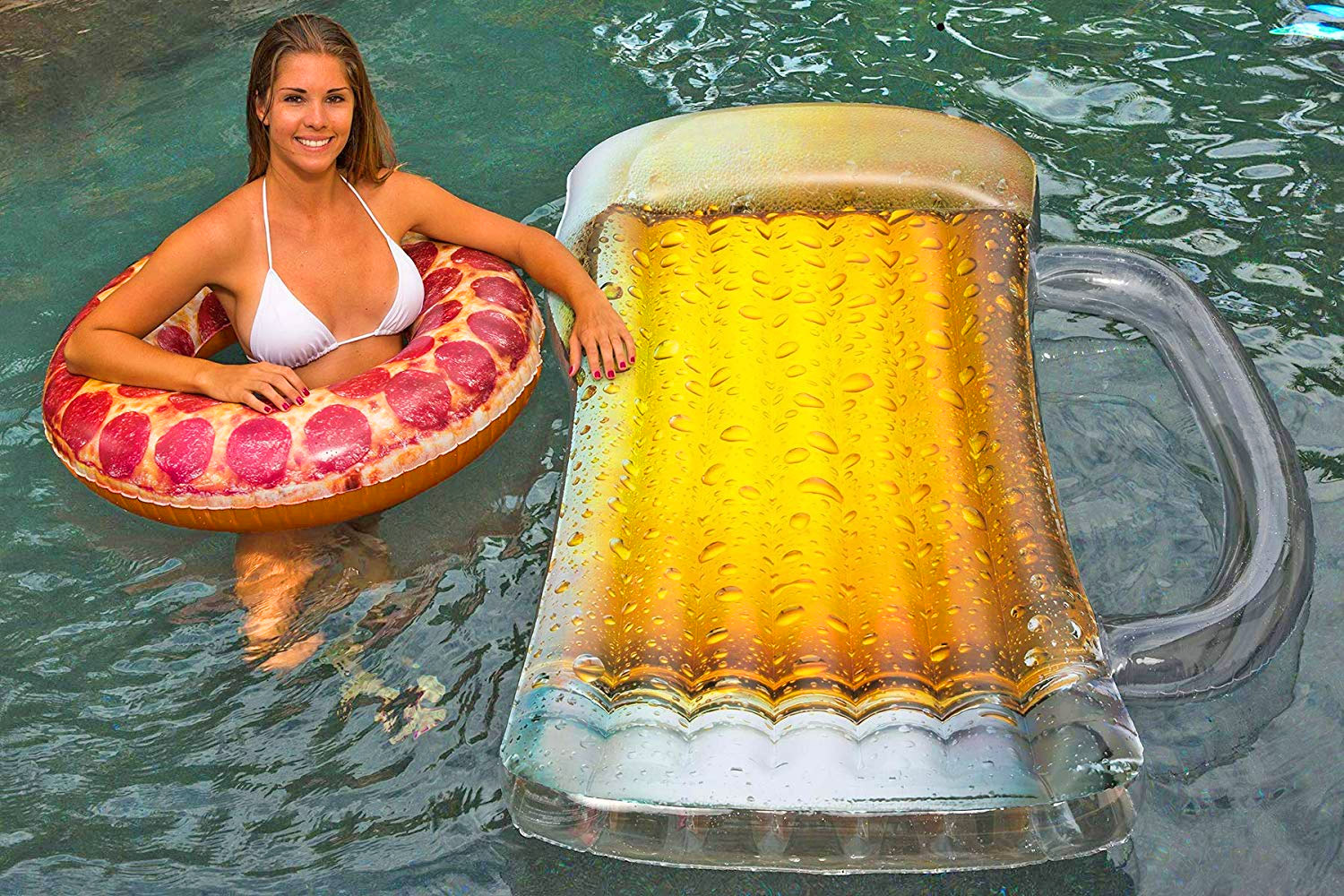 The super-realistic giant beer mug pool float is made in the USA from heavy-duty PVC vinyl, it measures 72.5 inches long x 52 inches wide x 5 inches thick when fully inflated, and will surely let everyone know just what you're at the pool to do (relax and drink beer).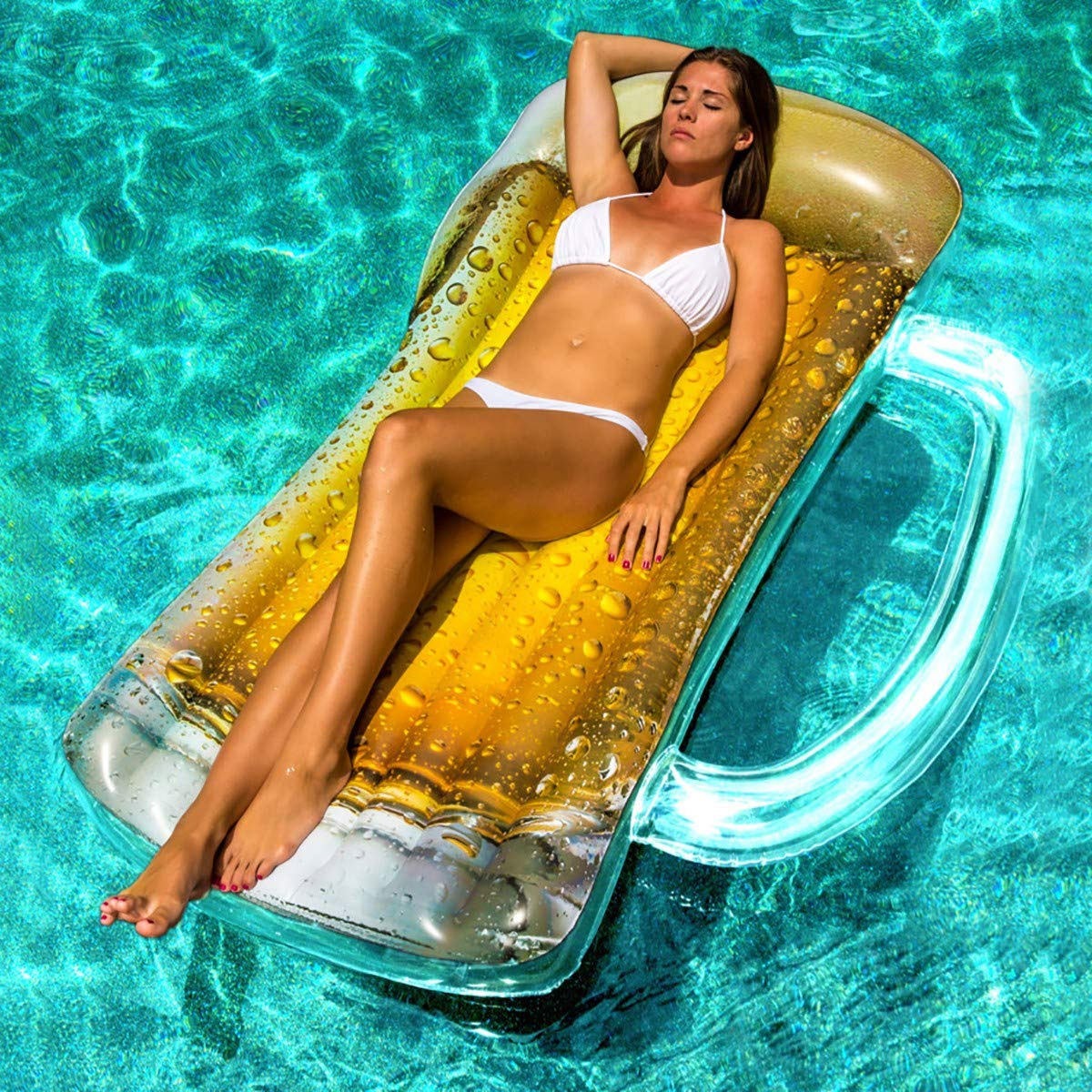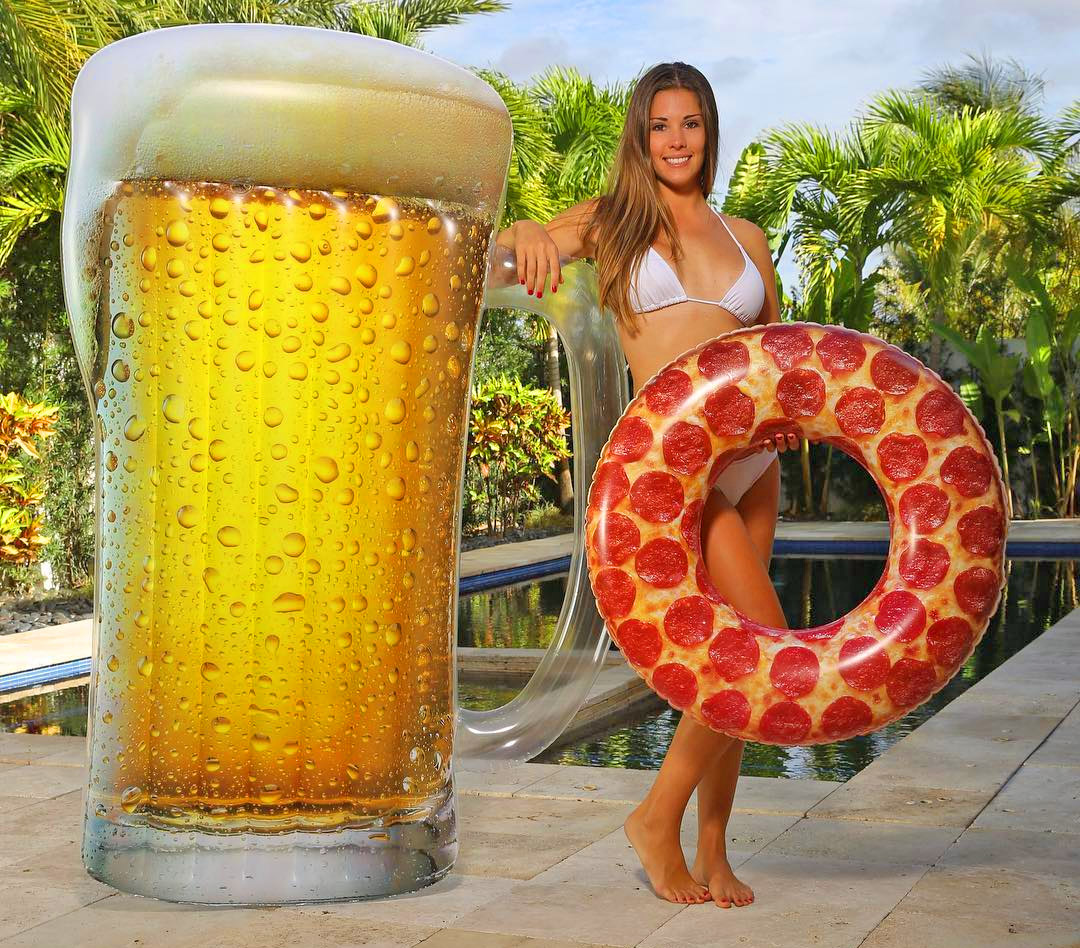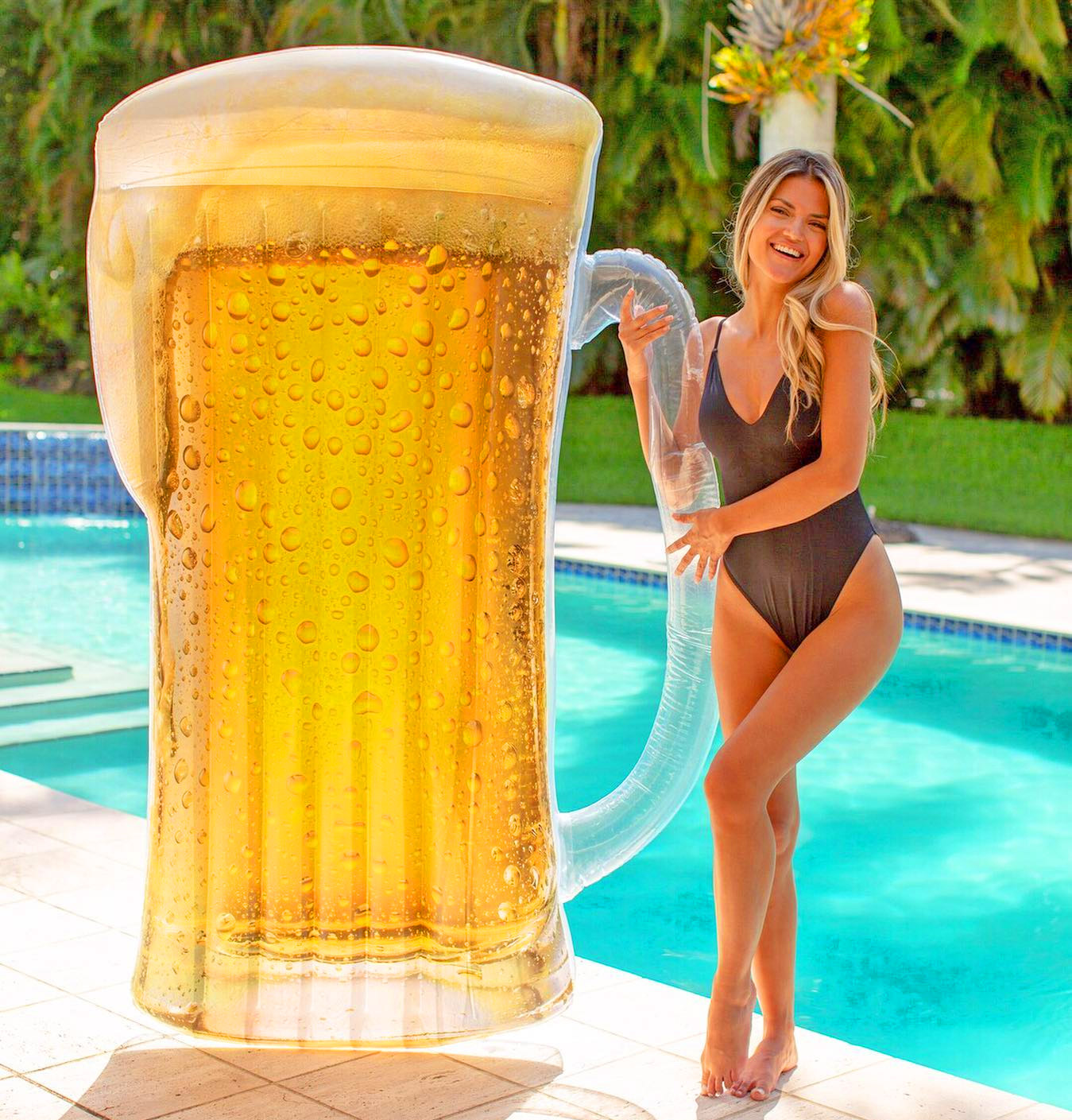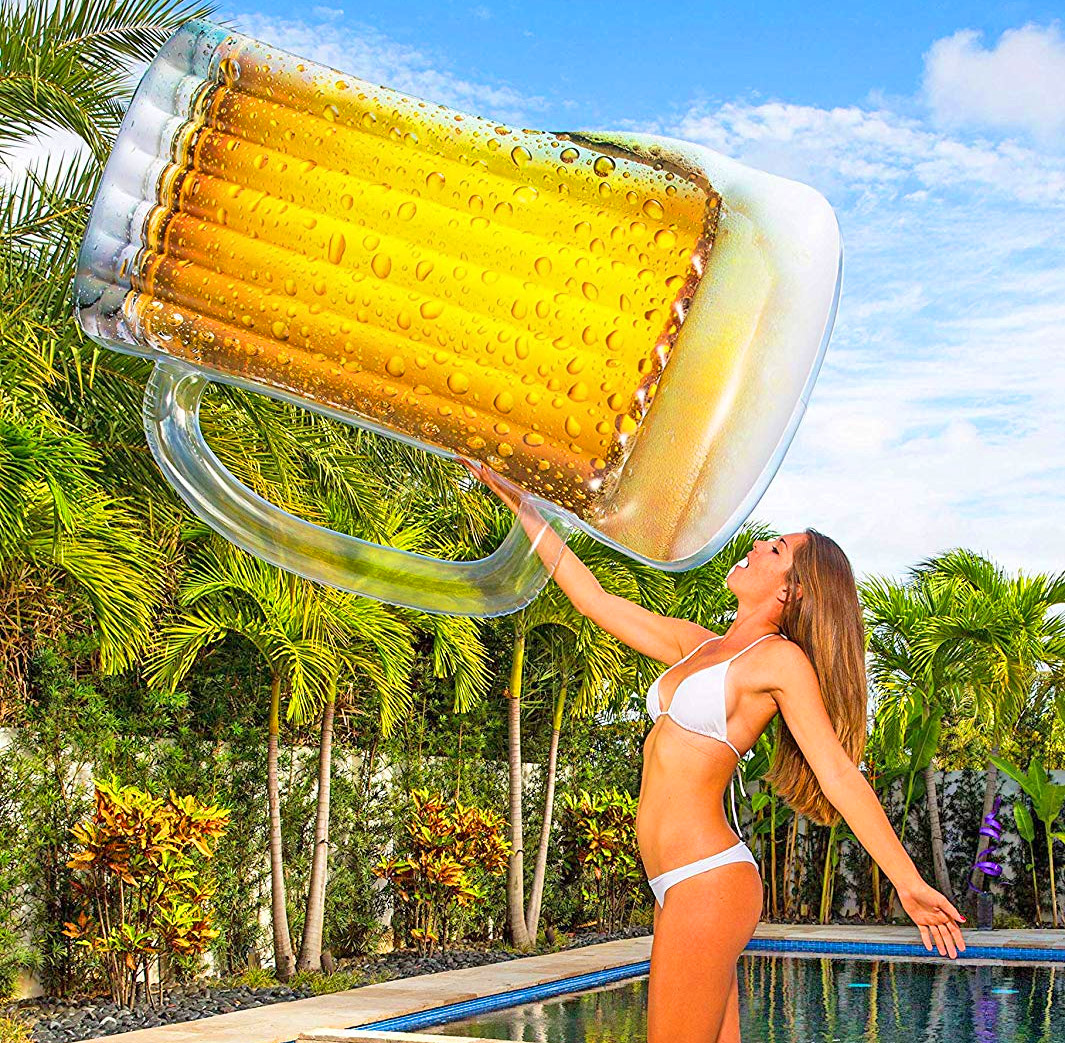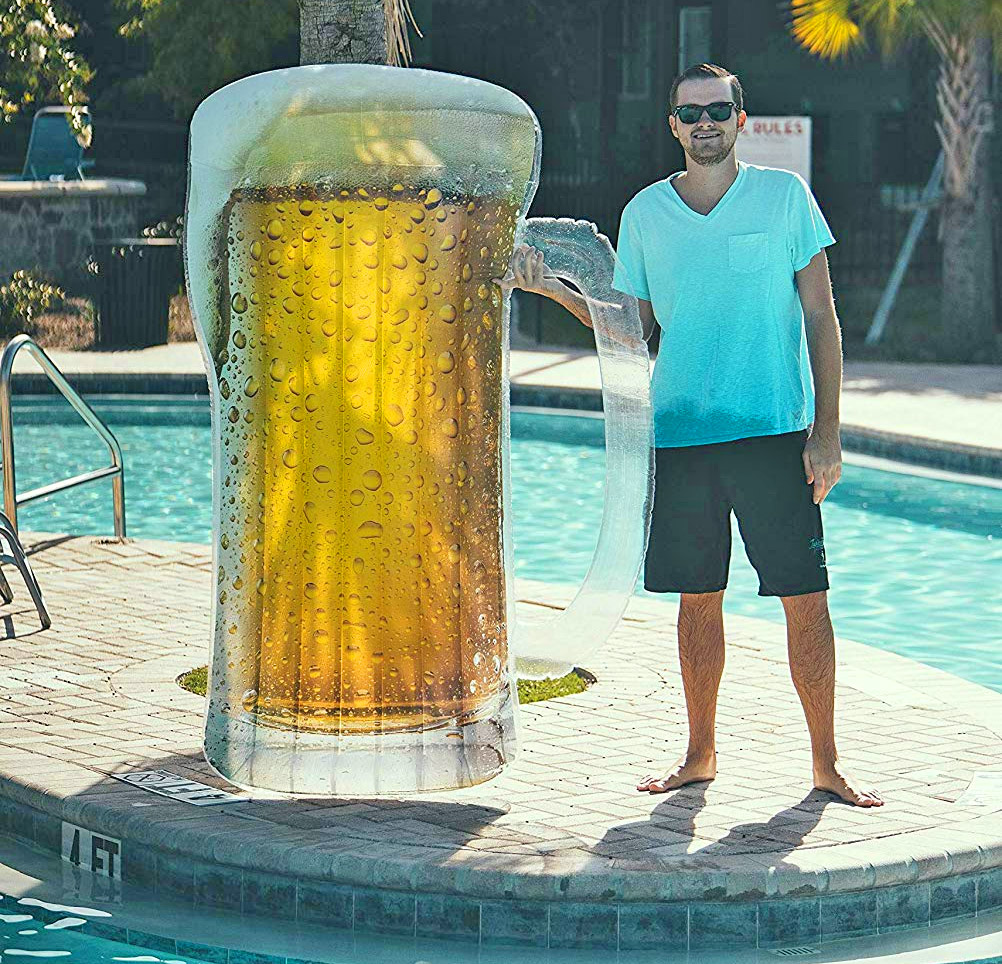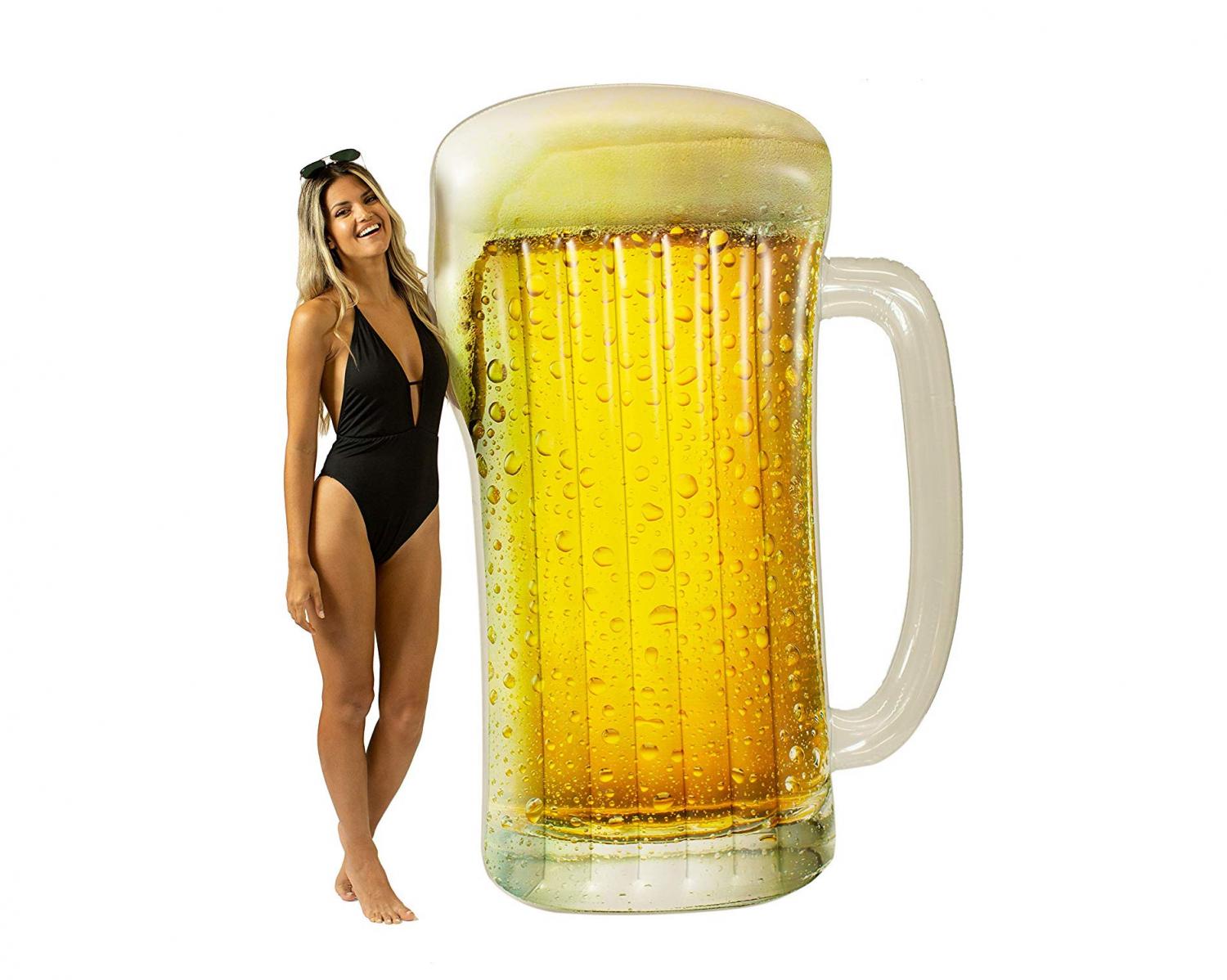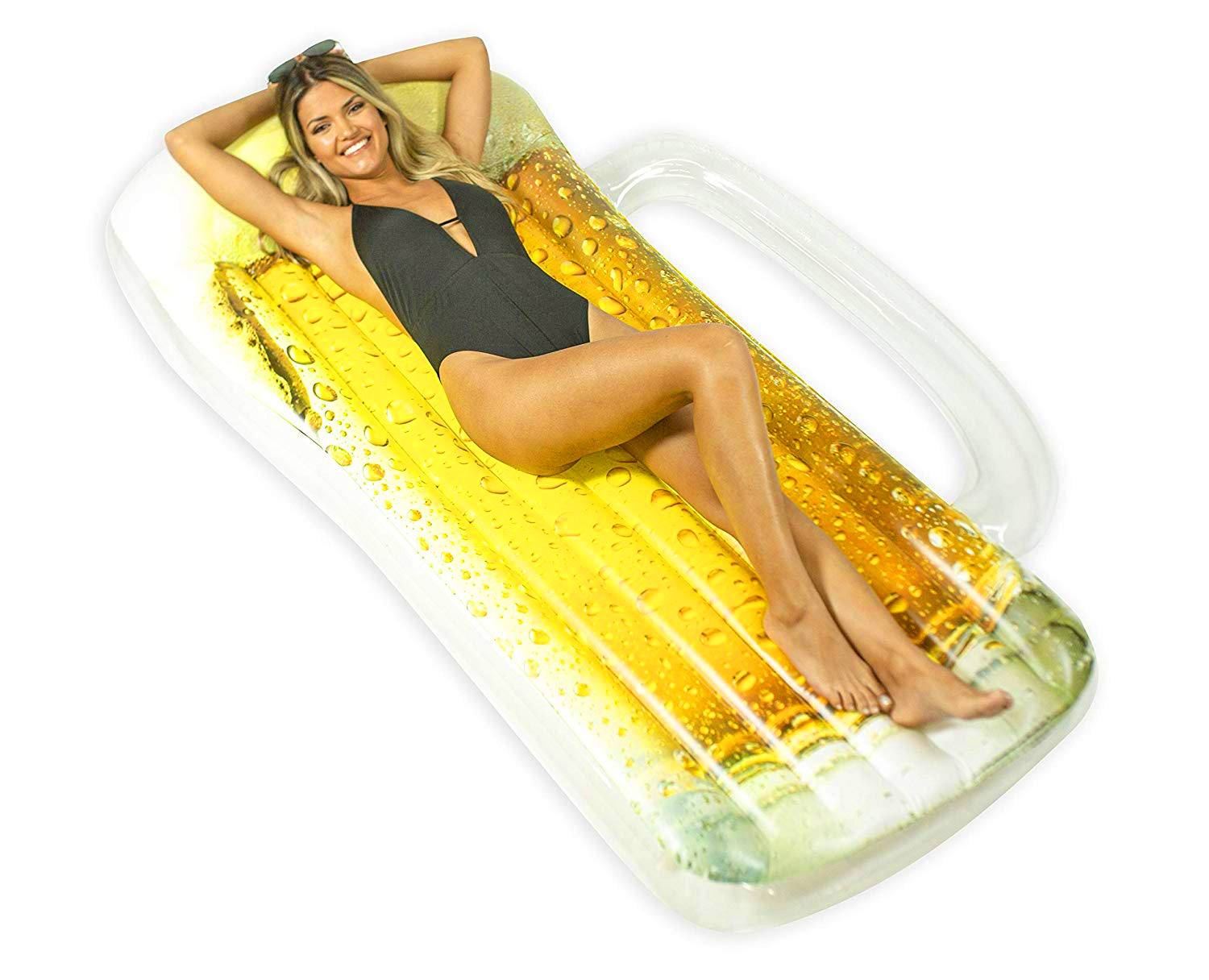 All images credited to poolcandy.net