This Motorized Pool Lounger Lets You Easily Scoot Around The Pool
By Ryan on 05/12/2022 10:31 AM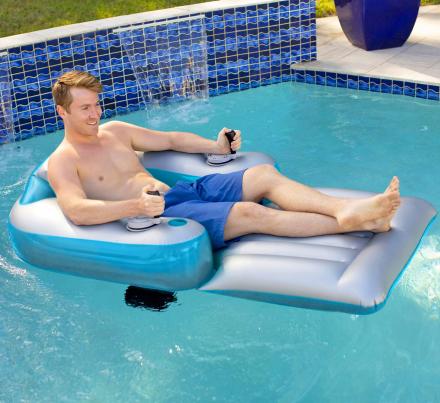 You probably remember the motorized pool floater that we posted a while back (which unfortunately is no longer for sale). Well, there's a new one in town, and it looks even better! It's called the Pool Candy Splash Runner, and it has a dual motors on the bottom of it that lets you move around the pool or lake to fetch a new drink, or just scoot around for the fun of it.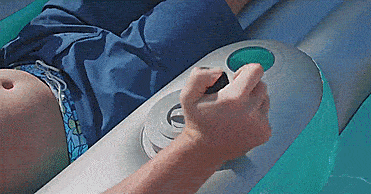 The motorized pool float features 2 joysticks integrated into each armrest which each control a separate motor on the bottom of the lounger. Just point the joystick in the direction you want that motor to go, and use both in tandem to turn, move forward, and go in reverse.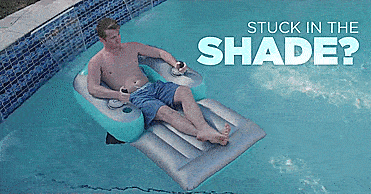 The motorized pool float lets you cruise around effortlessly in the pool, or in a lake or river. It uses dual 66 watt motors that let you rotate 360-degrees around with complete freedom of movement.
It also has a cup-holder on one of the armrests, so you'll be able to drink and drive around the pool without fear of breaking the law.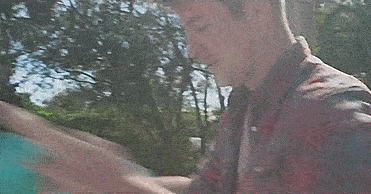 How do I put the motorized pool lounger together?
The Pool Candy motorized pool lounger is put together in two different parts, just inflate the lounger like you would any other normal pool float with an air pump, then install both of the motors through the large holes in each armrest.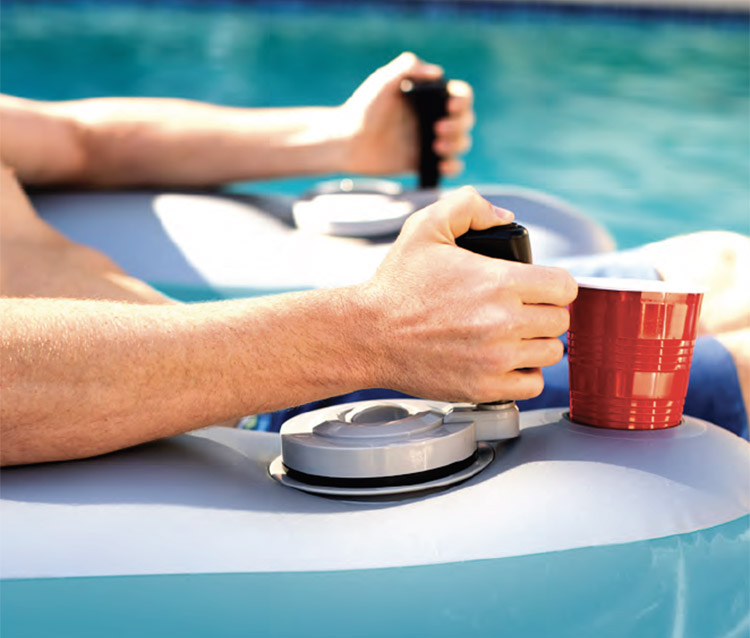 The dual-motored pool floater is made from heavy-duty PVC vinyl, comes with a 30-day manufacturers warranty, and it can support humans up to 300 lbs.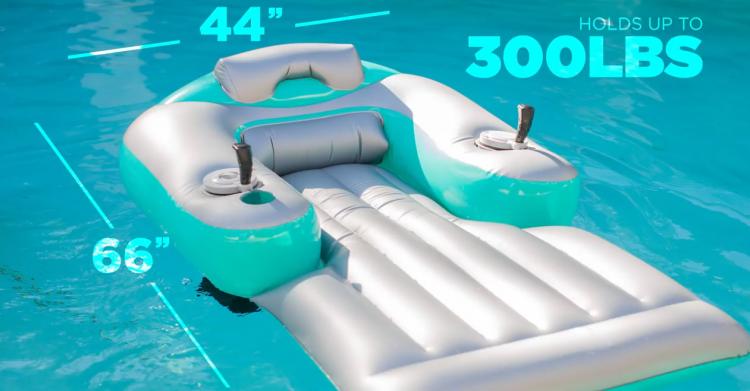 The motorized pool float is a perfect way to relocate to a sunny spot in the pool if you happen across some shade.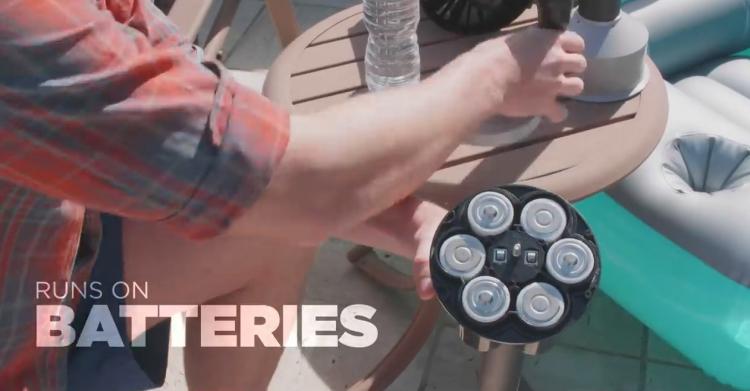 Two motors sit right underneath the pool float to easily move it around and steer around the water!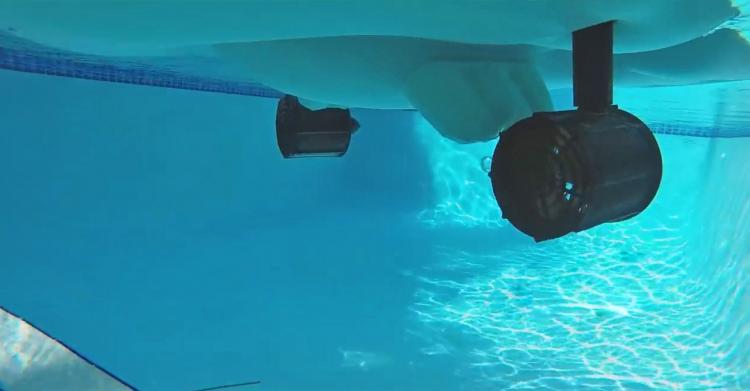 The large backrest helps you lounge with complete comfort, as the sturdy construction holds you upright comfortably and securely.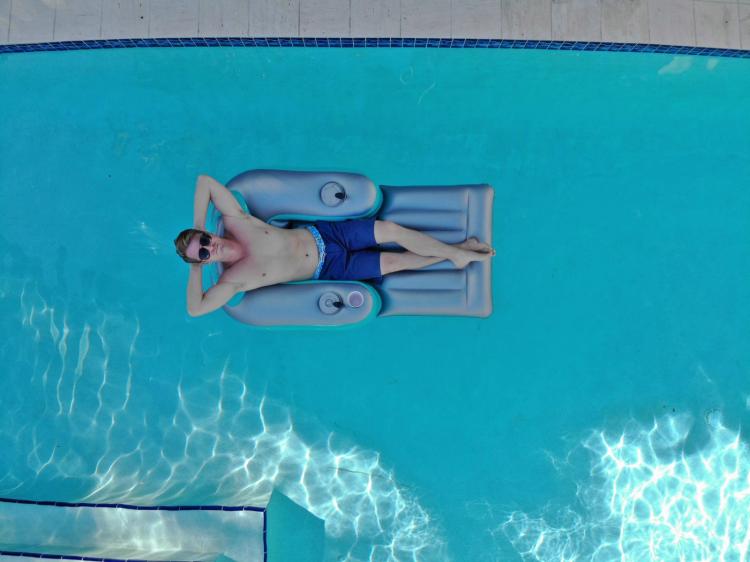 When fully inflated the motored float measures 66 inches long x 44 inches wide x 24 inches tall.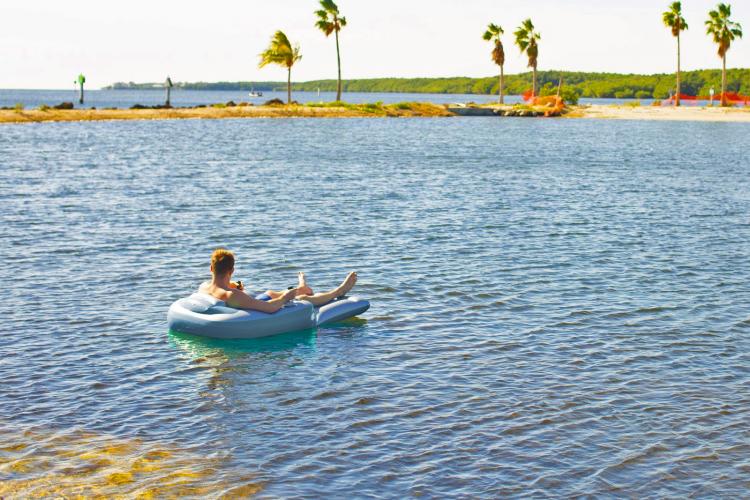 The electric pool float is powered by 12 D batteries (not included) (6 batteries in each motor) and can be used with rechargeable batteries if you choose to do so.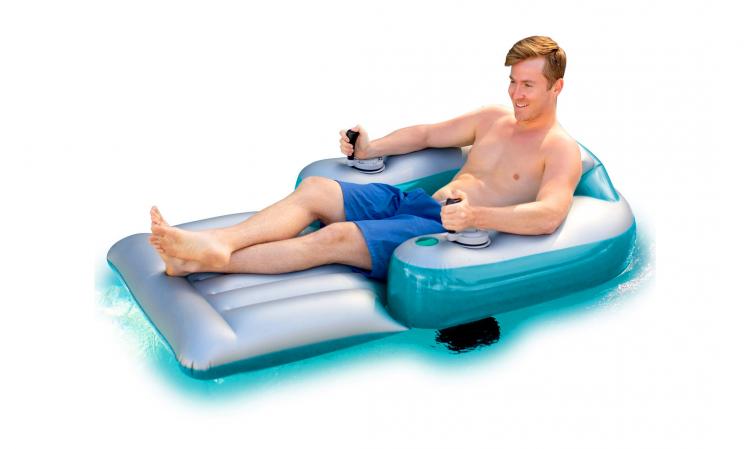 Each motor easily slides into place in custom designed hole built into each side of the float!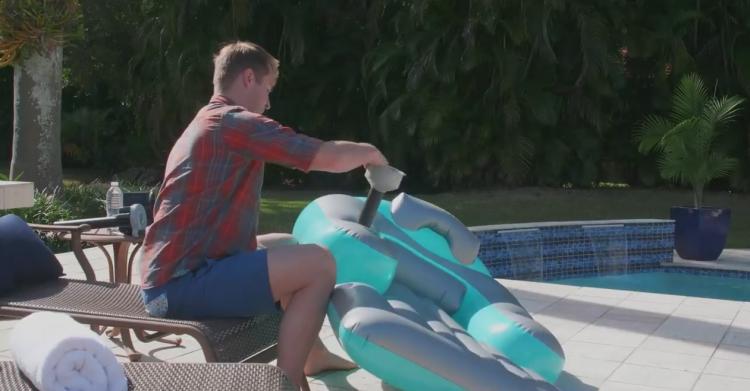 You can easily access each motor to remove or replace the batteries when needed!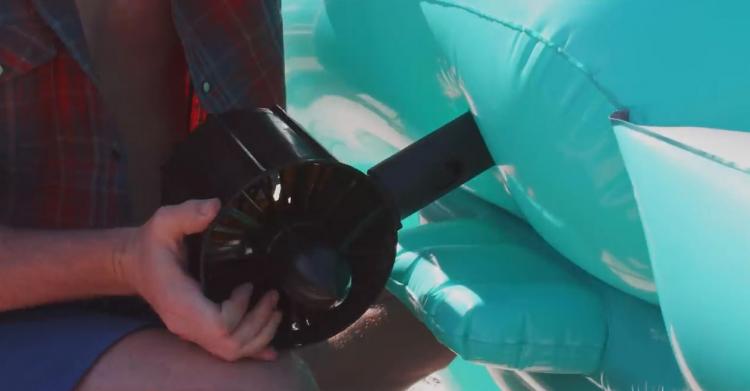 Joystick on top of each armrest allow you to easily steer the float and adjust the speed!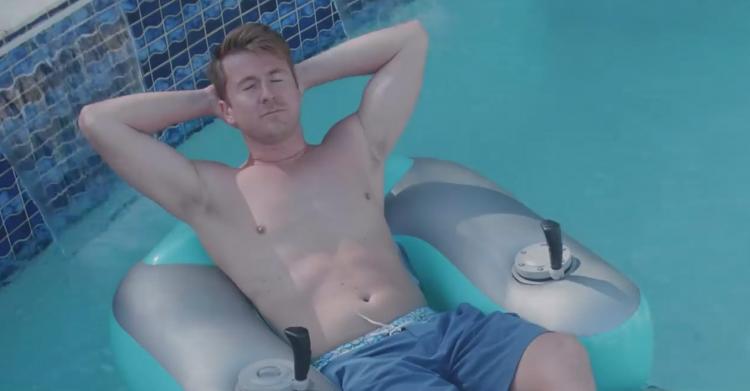 Easily make your way over to the edge of the pool to grab snacks or a fresh drink from the cooler!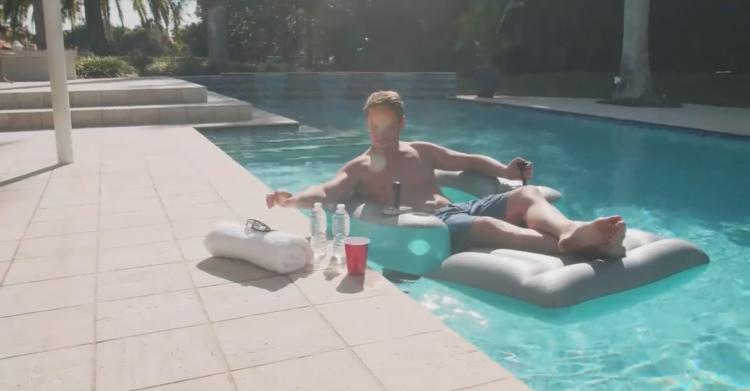 You can snag the motorized electric pool float from Amazon for around $240 bucks!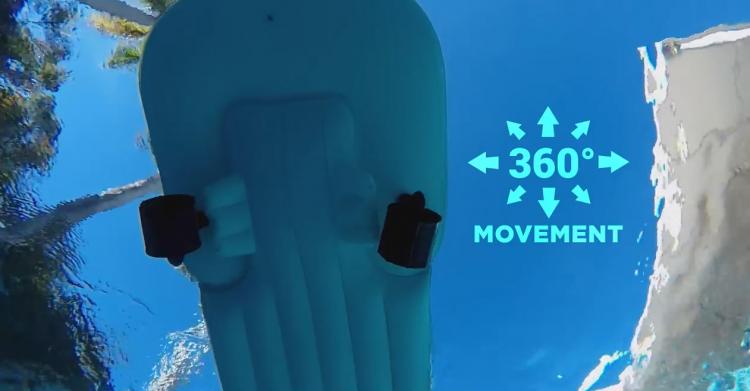 Check out the Pool Candy motorized pool lounger in action via the video below.
Subscribe To Our YouTube Channel